I'd imagine that most of us have faster-growing balances with Velocity Frequent Flyer than we do with KrisFlyer, given the wider breadth of Velocity points earn opportunities in and around New Zealand, including those who frequently fly Trans-Tasman and to the South Pacific.
A unique feature of Velocity and KrisFlyer is the ability to transfer points between the two programs at a ratio of 1.35:1.
However, whether you use one program or another will depend on the specific Singapore Airlines redemption you have in mind – and you'll need to compare the costs in both Velocity and KrisFlyer to calculate. This guide aims to show you how.
Two important points
Firstly, Singapore Airlines releases more award space to its own KrisFlyer members than to its partners, e.g. Air New Zealand and Velocity, so what you see as available on the KrisFlyer website might not be bookable elsewhere.
That means while it may not make sense by a points-by-points comparison to transfer your points to KrisFlyer, limited availability through Velocity may mean that you have to transfer your points to KrisFlyer in order to secure that seat.
Secondly, fuel surcharges are not passed on by KrisFlyer, which means less out of pocket costs when making a redemption.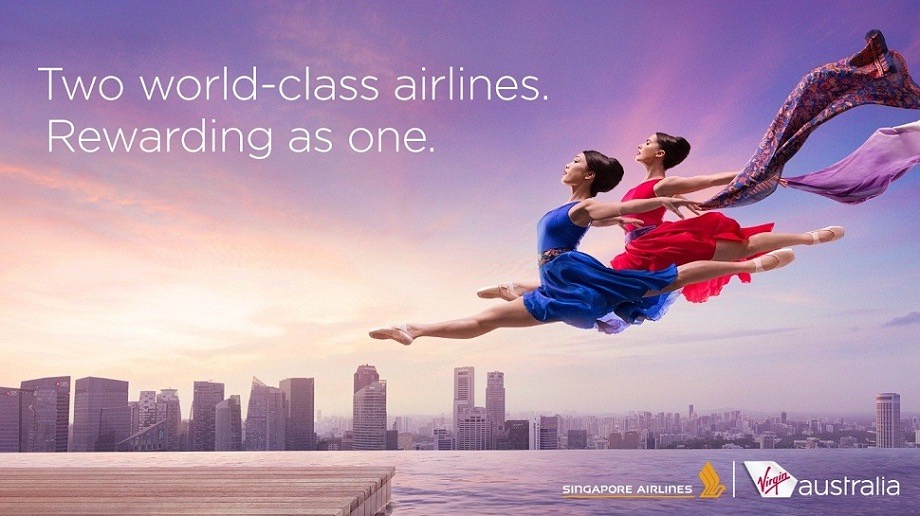 First and Suites Class
If you want to travel in Singapore Airlines First Class or Suites Class, it definitely pays to do your calculations comparing what it would cost to redeem directly through Velocity versus transferring to KrisFlyer.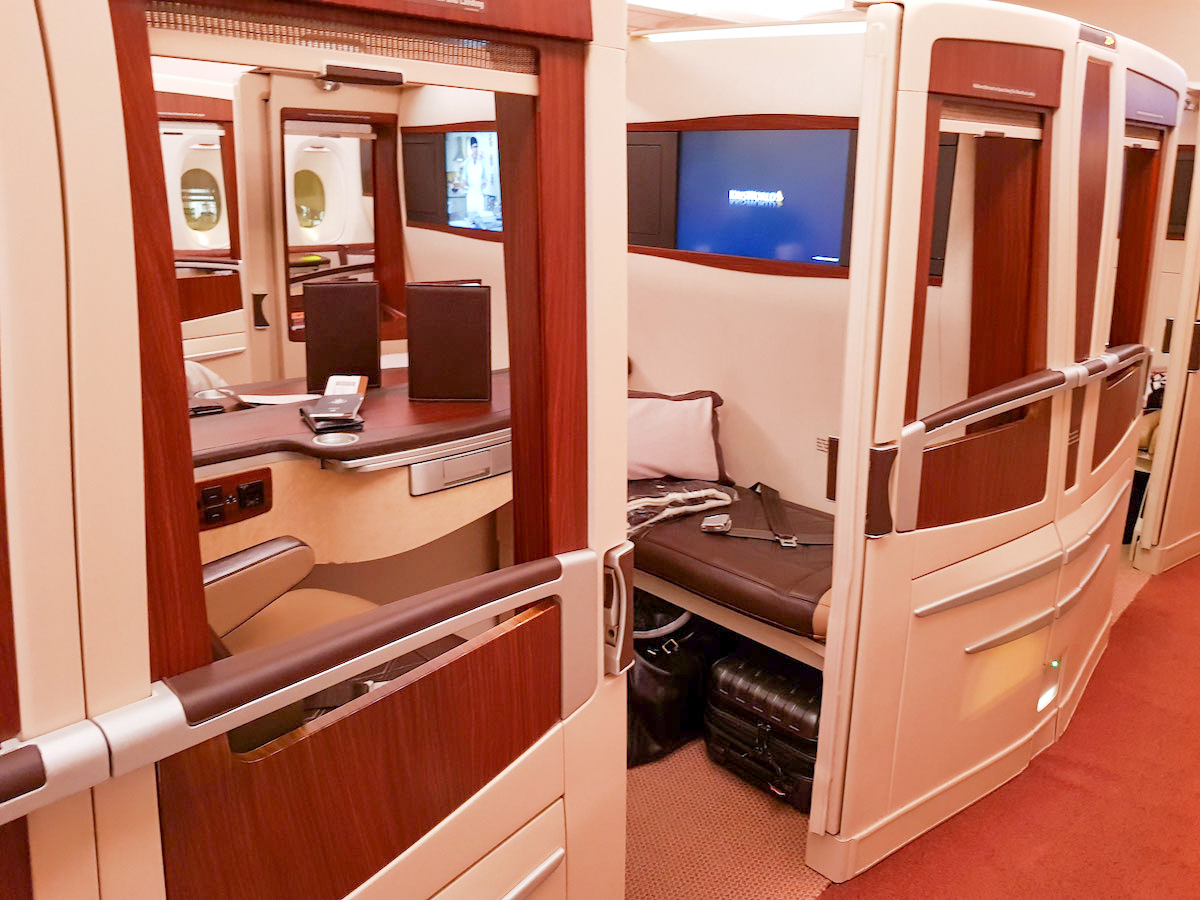 As you can see from the table below, there is no hard-and-fast rule:
| From Singapore to | KrisFlyer miles needed | Velocity points needed | Velocity points transferred to KrisFlyer |
| --- | --- | --- | --- |
| Hong Kong | 37,500 | 56,000 | 50,625 |
| Shanghai | 50,000 | 56,000 | 67,500 |
| Beijing/Mumbai/Delhi | 50,000 | 78,000 | 67,500 |
| Auckland | 80,000 | 114,000 | 108,000 |
| London/Paris/Frankfurt | 115,000 | 134,000 | 155,250 |
| New York | 120,000 | 203,000 | 162,000 |
| Between Frankfurt and New York | 76,000 | 95,000 | 102,600 |
You can find more information in our full guide on using your points to book Singapore Airlines First Class/Suites Class
Note that if you don't have a substantial Velocity Points balance from flying, and you hold your points in another currency (i.e. American Express Membership Rewards), you'll see from the above that you'll always be better off converting your points to KrisFlyer direct – and it goes without saying that you should be skipping Velocity altogether.
Business and Economy Class
To work out which airline is best for redeeming your points for these cabins, I've compared the pricing of one-way Singapore-operated flights from Auckland, Wellington and Christchurch to three destinations: Singapore, Tokyo and London.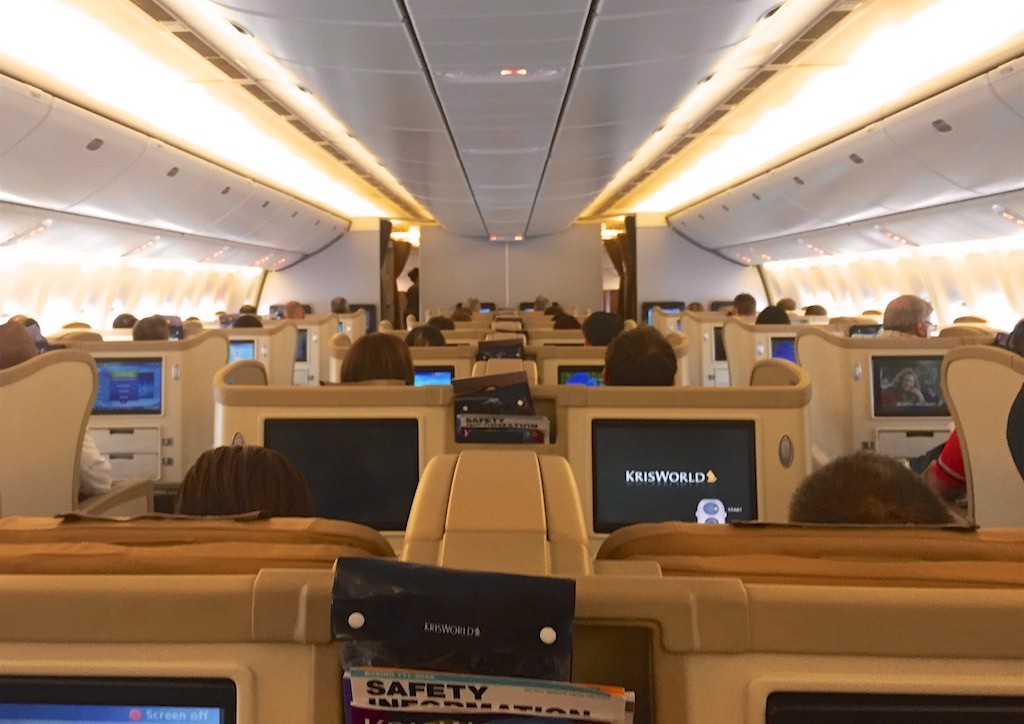 | From Auckland/Wellington/Christchurch to | KrisFlyer miles needed | Velocity points needed | Velocity points transferred to KrisFlyer |
| --- | --- | --- | --- |
| Singapore (Economy) | 28,000 | 42,000 | 37,800 |
| Singapore (Business) | 58,000 | 78,000 | 78,300 |
| Tokyo (Economy) | 42,000 | 65,000 | 56,700 |
| Tokyo (Business) | 83,000 | 121,000 | 112,050 |
| London (Economy) | 53,000 | 75,000 | 71,550 |
| London (Business) | 105,000 | 139,000 | 141,750 |
My conclusions
Based on these examples, it seems that:
On a points-by-points basis, KrisFlyer redemptions on Singapore Airlines flights are always cheaper than Velocity redemptions. So as I alluded earlier – if flying Singapore Airlines is something you want to do, and you don't already have a hoarding of of Velocity Points, try to direct your points earn to KrisFlyer instead
It is split about 50-50 between keeping your points in Velocity and transferring them to KrisFlyer for First, Business and Economy redemptions, so access to award availability is a key factor
How to do your own comparison: an example
Step 1: Find your desired route and cabin on the Velocity award chart (Table 2 for Singapore Airlines redemptions) and KrisFlyer award chart
Step 2: Write down the two prices, e.g. a one-way Business Class seat to London will cost you 139,000 Velocity points or 105,000 KrisFlyer miles
Step 3: Multiply the KrisFlyer price by 1.35 to see how many Velocity points you'd need to transfer, i.e. 105,000 KrisFlyer miles x 1.35 = 141,750 Velocity points
Step 4: If that pricing is higher than booking through Velocity, then you should book through Velocity. If it is lower, then you should transfer your Velocity points to KrisFlyer. In the London case, a Business Class redemption is best booked through Velocity directly but an Economy Class ticket is cheaper by transferring to KrisFlyer
Summing up
It pays to do your research for Singapore Airlines redemptions, as they are quite variable from New Zealand.
However, if you're lucky enough to have a KrisFlyer balance, such as from spend with an American Express Membership Rewards credit card, then you'll (almost always) pay less overall then redeeming through Velocity.
When does it make sense to transfer your Velocity points to KrisFlyer for Singapore Airlines redemptions?
was last modified:
November 12th, 2018
by