You've been busy building up your points balance and eyeing a redemption, so when can you get first dibs on an award seat?
In this post, we have compiled the information on how early each frequent flyer program releases award seats.
Program
Days before departure
Notes
Air New Zealand Airpoints
Full calendar year with Air New Zealand and select partners
Airpoints Dollars can be redeemed on any seat, as soon as it is available for sale
Qantas Frequent Flyer
353
Reduced to 308 days for Bronze & Silver
members on some long-haul flights
Velocity Frequent Flyer
330
May find Singapore Airlines awards at 331 days
Cathay Pacific Asia Miles
360
Singapore Airlines KrisFlyer
355
Air Canada Aeroplan
356
Air France-KLM Flying Blue
305
Alaska Airlines Mileage Plan
331
American Airlines AAdvantage
330
ANA Mileage Club
356
Avianca LifeMiles
360
British Airways Executive Club
354
Delta SkyMiles
331
Sometimes up to 362 days
Emirates Skywards
330
Etihad Guest
330
Finnair Plus
361
Iberia Plus
361
Japan Airlines JAL Mileage Bank
330
LATAM Pass
331
Lufthansa Miles & More
359
Malaysia Airlines Enrich
354
May find at 361 days if required miles already in account
Qatar Airways Privilege Club
361
Royal Jordanian Royal Plus
362
S7 Airlines Priority
330
SriLankan FlySmiLes
361
United Airways MileagePlus
335-338
United flights at 335 days; partner flights at 338 days
This table is based on information collated from other frequent flyer blogs and confirmed by searches performed by Point Hacks in February 2018.
As we do not have access to the inside information in frequent flyer programs, there may be discrepancies in these numbers. If you have had a differing experience in researching and booking redemptions, please feel free to share in the comments below and we will endeavour to update this table for the benefit of the wider frequent flyer community.
Strategies to get in quick
Partner airlines
If you want to fly with a partner airline, the calendar that dictates this is that of the frequent flyer program you want to use your points with, not the airline with whom you want to fly.
So, if you wanted to use American Airlines AAdvantage miles to book a Qantas flight, even though Qantas allows redemptions up to 353 days before departure, you'd have to wait until 330 days when booking through American Airlines.
Therefore, if you were eyeing a Qantas First or Business Class redemption on a popular route, like to Los Angeles, you may want to secure the seat through Qantas (353 days) or Asia Miles (360 days) even though redemption rates are cheaper through American Airlines (330 days) and Alaska Mileage Plan (331 days).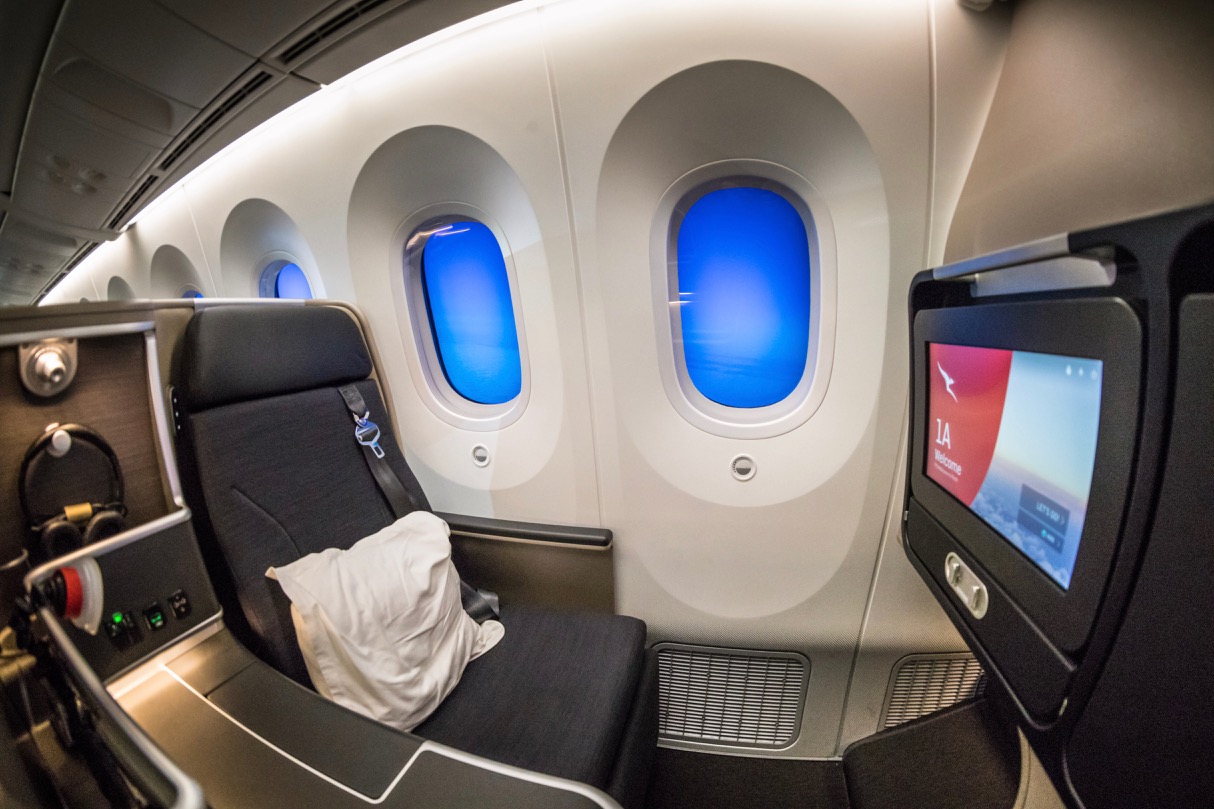 Similarly, if you want to use your Velocity points to fly on Singapore Airlines, you may find that a lot of the seats have been already booked by Singapore's own KrisFlyer members, as they have access at 355 days before departure compared to Velocity's 330. If you want to increase your chances of securing a seat, then you may consider transferring your Velocity points to KrisFlyer miles.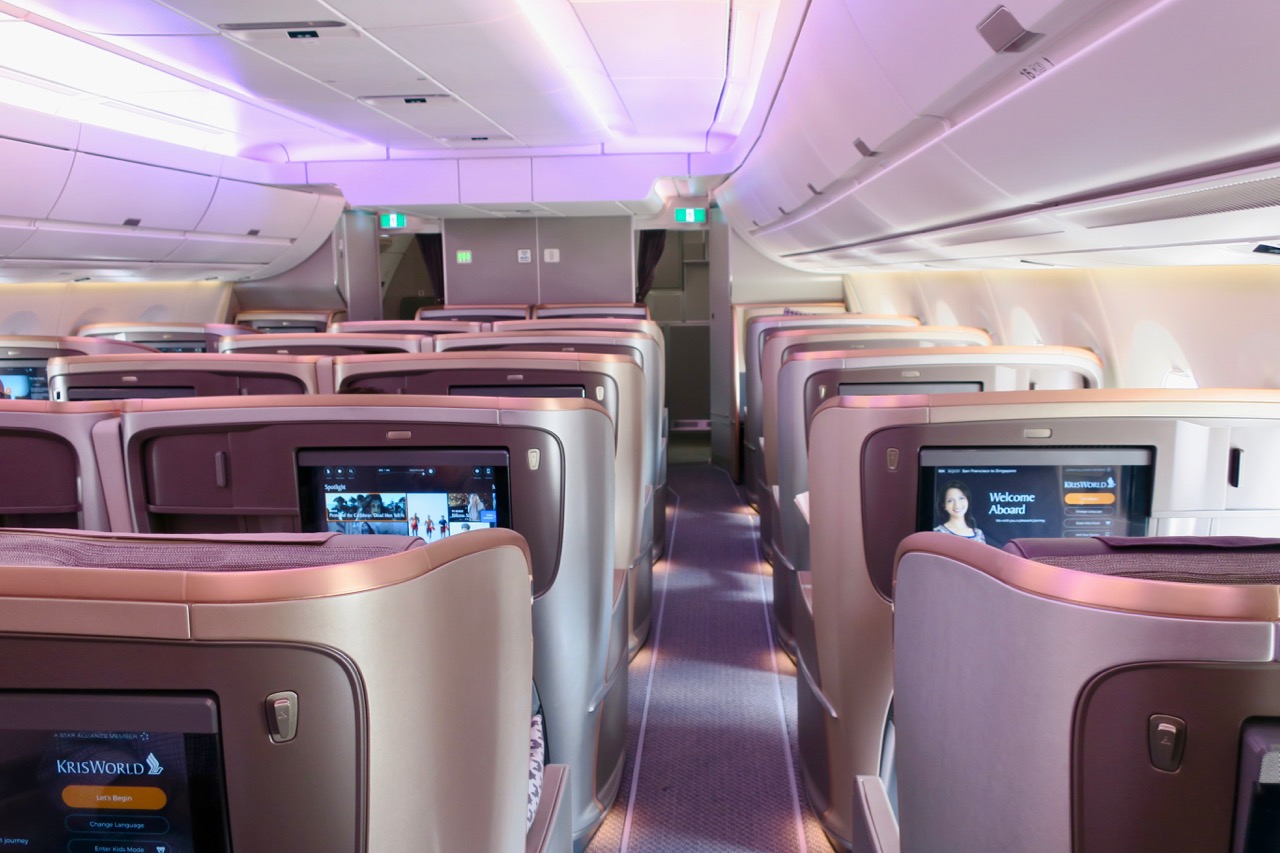 Singapore Airlines A350 Business Class
Domestic vs international and Economy vs premium cabins
Generally speaking, it is easier to find award seats on domestic flights than international flights.
We're talking about domestic Air New Zealand redemptions made through partner programs like United or KrisFlyer, and not Airpoints directly – as the latter are always easy to find, given you're simply redeeming for a revenue seat.
It is also much easier to find availability in Economy compared to seats in First, Business or Premium Economy Class. However, we usually recommend saving your points for redemptions in premium cabins as they often give you the most value.
Combining these two facts, if you are looking for a Business or First Class seat between New Zealand or Australia and the US, you are best to do this as far in advance as you can (i.e. 11-12 months before departure), as these are some of the hardest award seats to find in the world.
Automatic alerts
If you have a Premium subscription to ExpertFlyer, you can seat a flight alert up to 361 days before departure, which will do the work for you and automatically notify you if seats on your desired flight become available.
A couple more notes
Award seats do not necessarily become available at midnight (or another certain time) every day—we, unfortunately, do not have access to that information
Lufthansa First Class redemptions are available to Miles & More members 359 days out but to partners like United, KrisFlyer and LifeMiles only 14 days before departure
Singapore Airlines First Class and some Business Class redemptions are only available through KrisFlyer (more availability) and Velocity (less availability)
How to easily calculate dates
My favourite tool to use is timeanddate.com, which allows you to enter your desired departure date and subtract the number of days to find out when the award calendar will open.
Summing up
By being aware of when the award calendar opens up for the program you want to use your points with, can increase your chances of being one of the first to secure an award seat when the inventory is loaded for the date you want to fly on.
Remember, award availability is based on the program you want to use points with, not the airline you want to fly.
With gratitude to Point Hacks Team Member Steven for his collaboration in researching information for this post.
When do frequent flyer programs release award space for redemptions?
was last modified:
June 4th, 2019
by