Velocity has announced its latest transfer bonus to run during the month of May:
Transfer your reward points from… hotel partners by 31 May 2019, and see what Points can make possible.
Only transfers from hotel loyalty programmes are eligible for New Zealand-based members.
Velocity transfer promotions are generally a great deal for those who had a specific Virgin Australia or partner flight redemption in mind. They usually run in May and November every year.
May 2019 Velocity transfer bonus
If you transfer your hotel points to Velocity between 1 and 31 May 2019, you'll receive a 20% bonus. The following hotel programmes are eligible for this offer: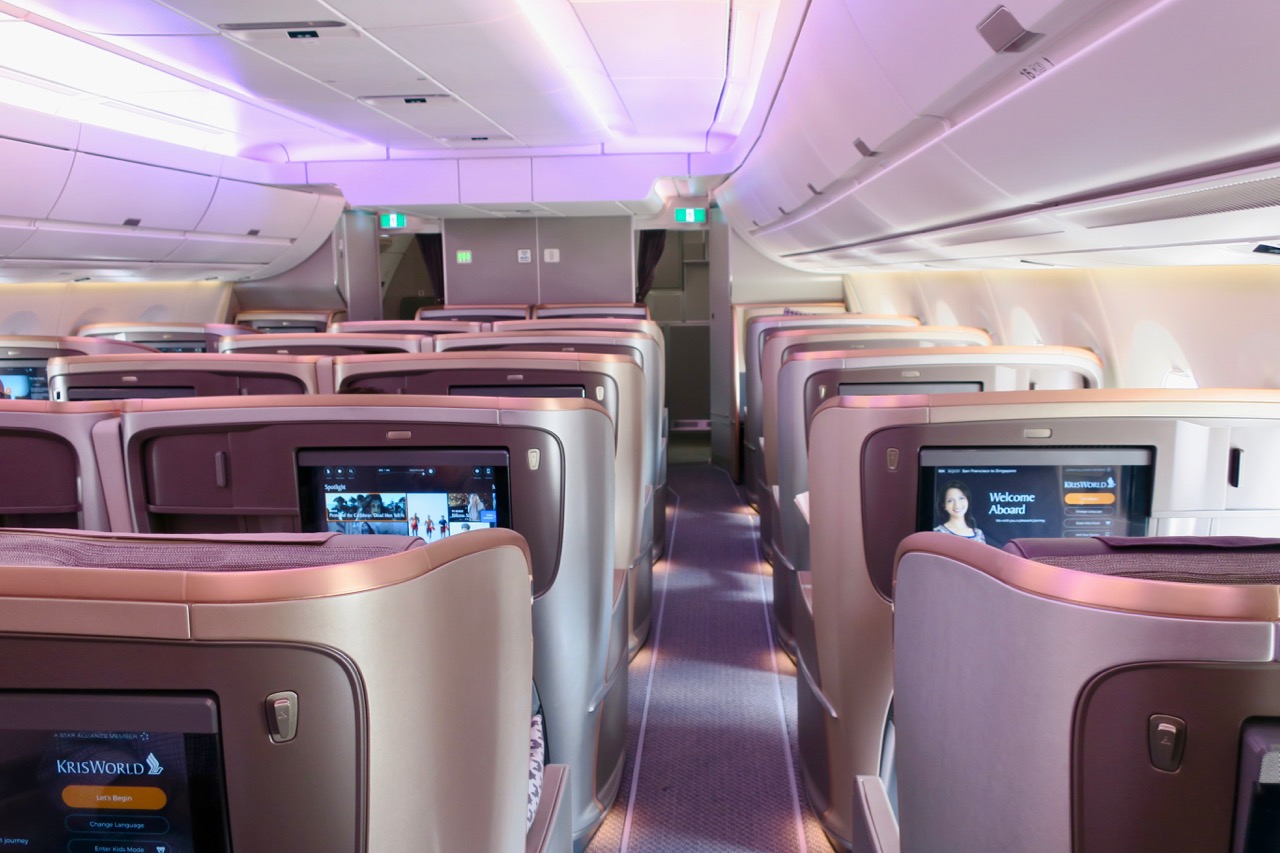 Singapore Airlines Business Class is one of the best uses of Velocity Points
Frequently asked questions
Do I need to register for this offer?
No, you don't.
How long will the points take to land in my Velocity account?
Up to 72 hours.
What if I transferred points up to and including 30 April?
Unfortunately, you will not receive the bonus points.
What is the minimum points needed to transfer?
It depends on the specific programme you are transferring from.
Where is the offer page?
General tips and hints for Velocity's transfer and redemption promotions
I am a big fan of the bonus points for transfers from partner programmes, and redemption discount promotions from Virgin Australia's Velocity programme, which run around twice per year.
The transfer bonus points are usually credited alongside the main stash of points you transfer over, so you don't have to wait around for them to show up.
If you're planning on making a transfer to empty out one of your hotel loyalty programmes, then you'll probably want to wait as late as possible in the promo period to ensure you can transfer the most possible points.
Summing up: are these promotions a good deal?
These Velocity promotions can be a great deal if you have a stash of hotel reward programme points you know you want to transfer over to Velocity.
These offers are even better value across the ditch in Australia, where the bonus also applies to transfers from credit card rewards programmes. It is disappointing that Velocity do not extend these offers to transfers from American Express Membership Rewards in New Zealand.
Qantas offer transfer bonuses to New Zealand cardholders, and Velocity should too.
Nevertheless, if you have a large points balance outside of Velocity and a low Velocity balance, then it could make sense to move some points over speculatively in advance of redeeming them in future.
If you have no short-term plans to redeem points with Velocity, then it is probably not worth making the transfer though – the loss in flexibility of your points (because they then cannot be transferred to be used anywhere else) is not usually going to be worth picking up the bonus.
How do you plan on taking advantage of the current bonus?
Velocity is offering 20% transfer bonus from hotel programmes during May
was last modified:
May 21st, 2019
by