In this guide, I identify the best airports in South Africa to fly into, how to minimise travel time by flying nonstop or with only one stop.
I also rank redemption options for each product and route from best to worst value.
If you're just getting started, you can find out more about why we focus on using points for redemptions in Business and First Class rather than Economy Class.
Point Hacks South Africa Series
Part I: The Why: 7 insider tips to enjoy an awesome South African adventure
Part II: The How: A comparison of your points options to get to South Africa
---
The best South African airports to fly into
My recommendation is to fly into Johannesburg's OR Tambo Airport (Africa's busiest) and out of Cape Town International, or vice versa – that way you will save you time in backtracking.
The best routings from New Zealand
The quickest but not necessarily most comfortable way is to fly to Sydney, and then direct onto to Johannesburg with Qantas. Alternatively, Air New Zealand fly direct from Auckland to Perth, and seasonally from Christchurch to Perth, and from there you can connect onto Johannesburg with South African Airways:
You could fly through an Asian hub like Singapore or Hong Kong, with Singapore Airlines and Cathay Pacific respectively:
Or you could take a bit more time via the Middle East with Emirates or Qatar (Emirates either direct to Dubai from Auckland or via Australia from Christchurch; and Qatar direct to Doha from Auckland):
All redemption pricing in this guide is for one-way Business Class travel unless otherwise stated.
Quickest trip from New Zealand: Johannesburg via Sydney with Qantas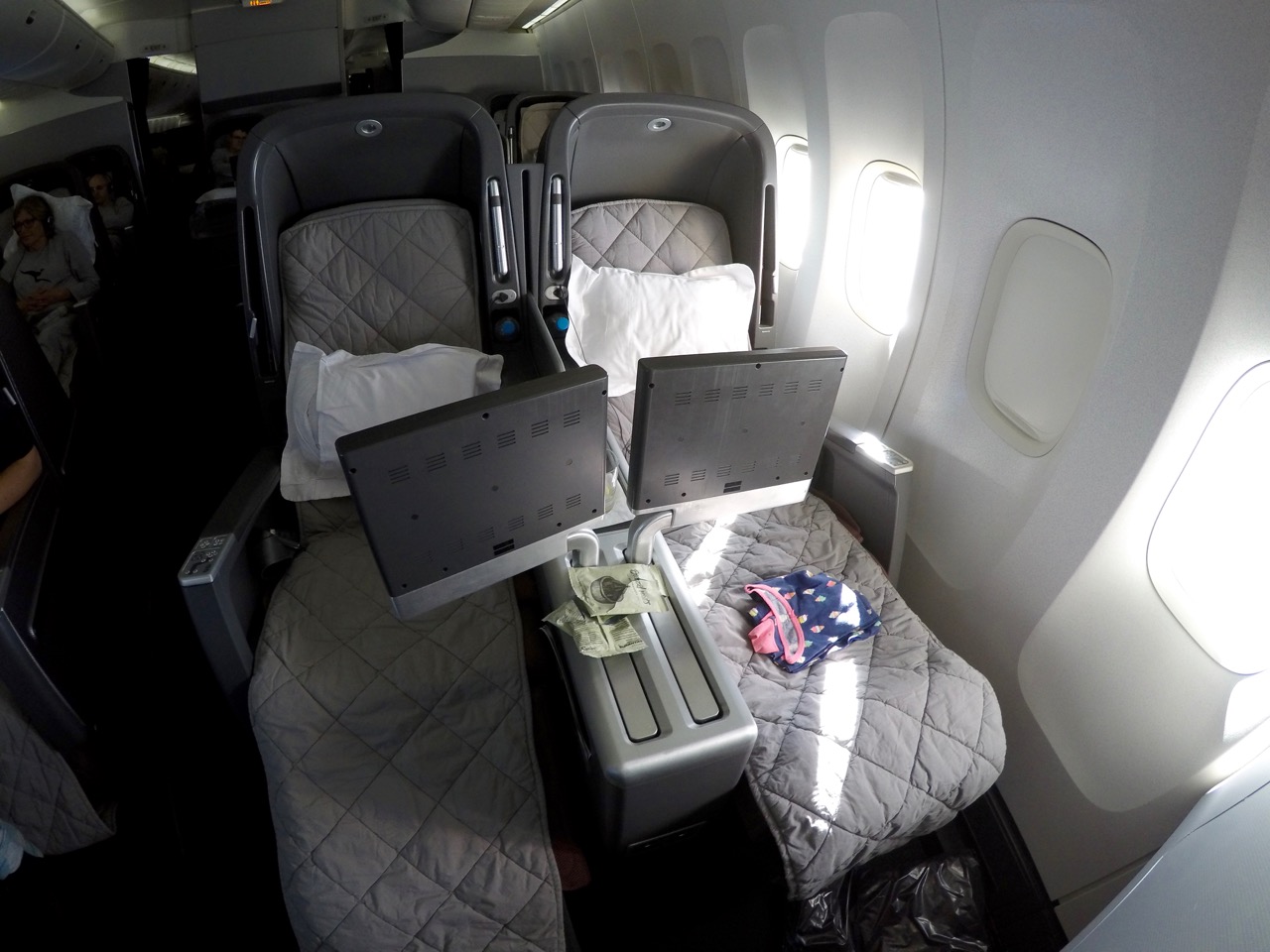 If you want to get there in a jiffy from Auckland, Christchurch, Wellington or Queenstown, fly to Sydney with Qantas and then onward to Johannesburg on their Boeing 747 service in a 2-2-2 configuration. The overall journey time should be around 19 hours at best. Note that this route can be really difficult to find award space on.
This plane should be upgraded to a more comfortable Boeing 787 Dreamliner in the 2020-21. We will probably see a nonstop Sydney – Cape Town route launched too.
Points needed: 80,000 AAdvantage Miles, 90,000 Asia Miles, or 96,000 Qantas Points (jumps to 108,400 points from 18 September 2019)
Long layover via Australian West Coast: Johannesburg via Perth on Air New Zealand and South African Airways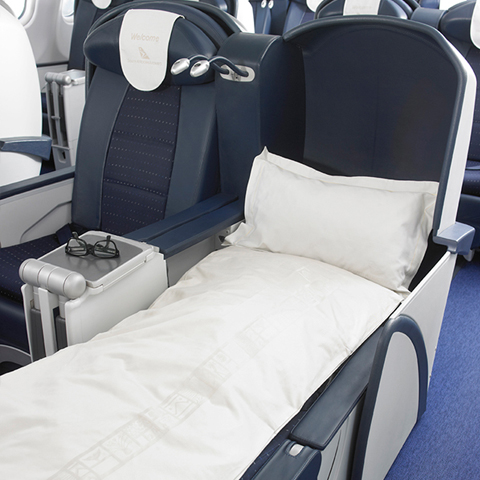 Want to skip Sydney, and don't mind a day in Perth? You can get there in just under 30 hours by travelling with Air New Zealand to Perth, and then onward with South African Airways' A340 service, with lie-flat seats in a 2-2-2 configuration.
This is quite an outdated product though, so it isn't the best use of points. I have searched for Airpoints availability on this route and cannot find any on the leg to Perth, but there is sometimes availability on the leg to Johannesburg if you're prepared to pay for the connection.
Though for just a few hours more, you could fly via Hong Kong or Singapore in a much more comfortable seat for the entire journey.
Points needed: 2,300 Airpoints Dollars, 85,000 United Mileage Plus Miles, 88,000 KrisFlyer Miles, or 118,900 Velocity Points converted to KrisFlyer Miles
Best First Class: Auckland/Christchurch to Johannesburg via Dubai on Emirates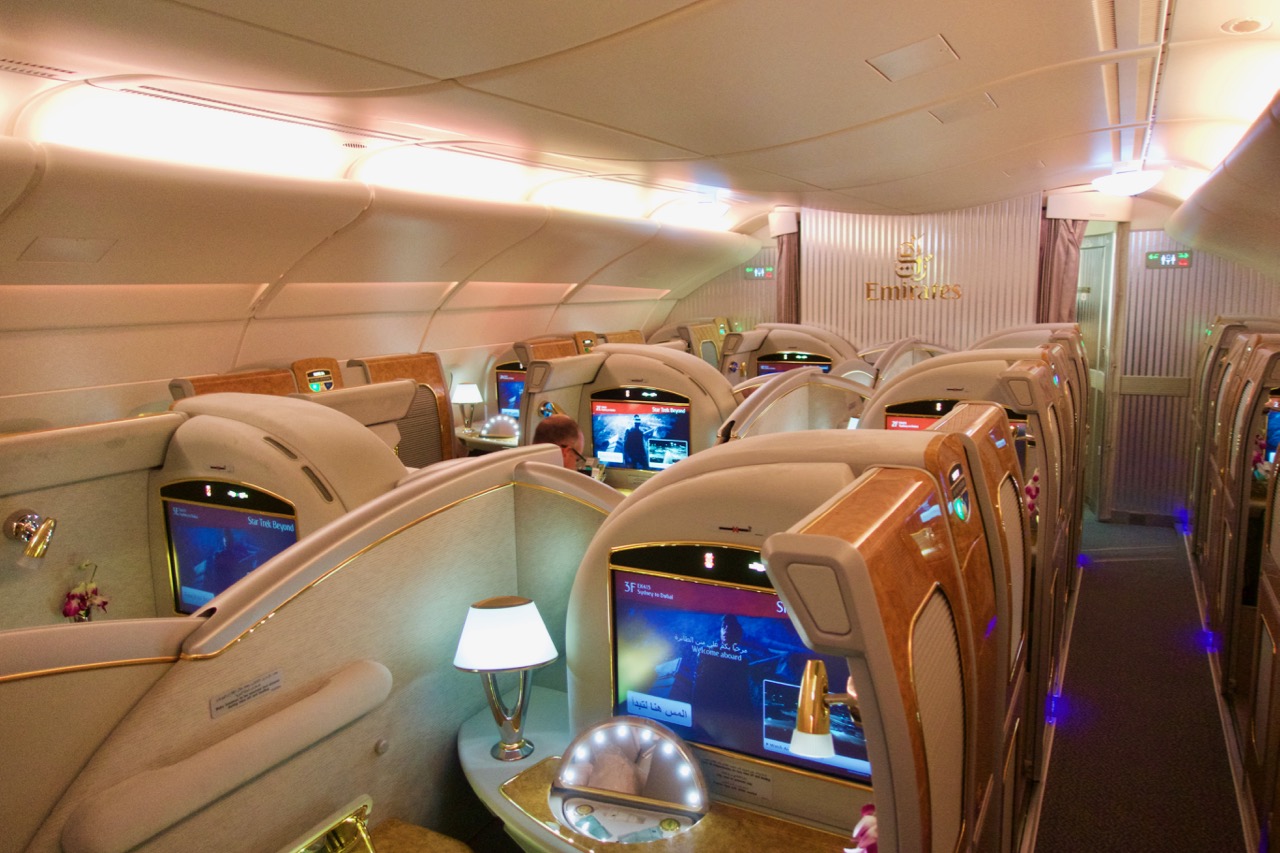 Emirates is the only airline offering a one-stop option to get from New Zealand to South Africa in First Class the whole way.
If you're flying from Christchurch you'll, unfortunately, need to add a Sydney stopover to your trip – however, this is undoubtedly a better option than flying via Auckland and needing to transfer between two terminals.
These services are both flown on an Airbus A380 meaning you will get the added glitz of an onboard shower and bar.
For the onward connection, three of four daily Johannesburg flights and all three daily Cape Town flights are serviced by Boeing 777s, with the exception being one daily Johannesburg flight flown by an A380, so try to get on that one if you can.
Points needed: 165,000 Emirates Skywards miles, or 192,000 Qantas Points (jumps to 216,900 points on 18 September 2019)
Review
Best Business Class: Qatar Airways via Doha
Qatar flies from Auckland to Doha, which holds the title as one of the longest flights in the world.
We're lucky as these flights feature the Qsuite in the video above—check this guide to see which flights feature it.
All three daily Johannesburg and the once-daily Cape Town flights should be on Airbus A350s or Boeing 787s, again with an excellent lie-flat Business Class seat.
Points needed: 80,000 AAdvantage Miles, 90,000 Asia Miles or 128,000 Qantas Points (jumps to 144,600 points on 18 September 2019)
Runner-up Business Class: Auckland to Johannesburg/Cape Town via Singapore on Singapore Airlines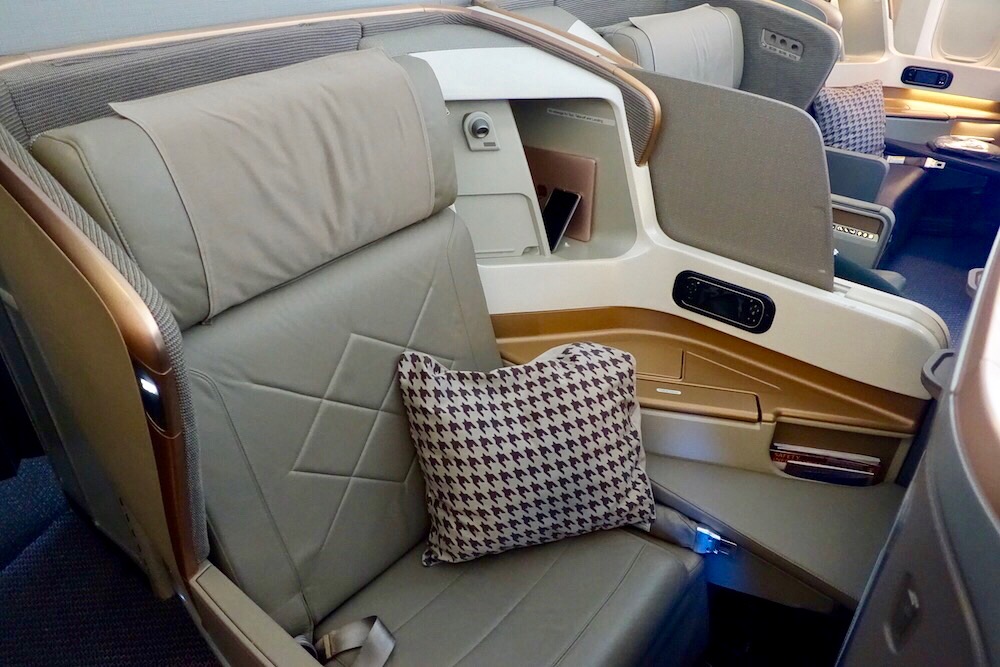 Singapore Airlines offers a solid Business Class product to/from Auckland on the Airbus A380 or Boeing 777-300ER – check them out here.
You could also fly from Christchurch and enjoy the excellent long-haul Airbus A350 seat.
For those in Wellington, the leg through to Singapore is on their older style 777-200, which has an angled-flat seat.
From Singapore, you can fly nonstop to Johannesburg also on their long-haul A350. After a stop in Joburg, the service continues onward to Cape Town.
Points needed: 85,000 United Mileage Plus Miles, 86,000 KrisFlyer Miles, or 116,200 Velocity Points converted to KrisFlyer Miles
Notable mention: Auckland/Christchurch to Johannesburg via Hong Kong on Cathay Pacific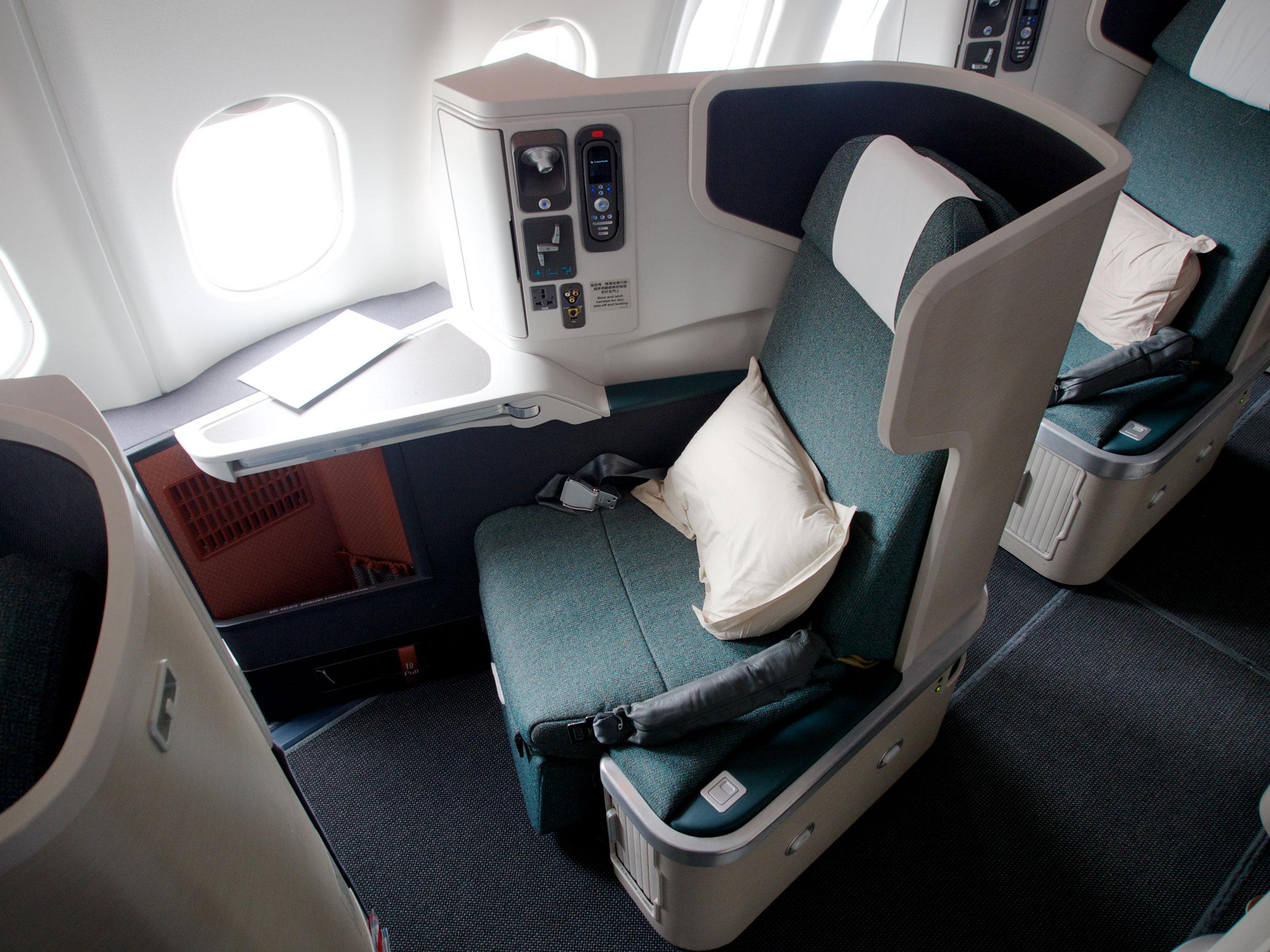 With all Cathay Pacific services into and out of Auckland and Christchurch, as well as South Africa, featuring lie-flat seats and direct aisle access, this is a still a fantastic option.
However, your trip will take longer than if you transited through Singapore.
Note that Cathay Pacific's Christchurch services are summer seasonal only.
Points needed: 80,000 AAdvantage Miles, 85,000 Asia Miles or 139,000 Qantas Points (jumps to 159,000 points on 18 September 2019)
Summing up
It's not an easy journey to get to and from South Africa. It is unlikely that you will find award space on Qantas and South African Airways flights from Sydney/Perth to Johannesburg.
Therefore, if you are going to use points to get there in First or Business Class, then you are best off flying through Southeast Asia or the Middle East.
For First Class luxury, Emirates via Dubai is the way to go.
For Business Class, you've got more options. Qatar Airways offer their fantastic Qsuite Business Class product.
If flying Singapore Airlines and using KrisFlyer miles, why not add a stopover in Singapore in for free/cheap?
Finally, flying Cathay Pacific via Hong Kong offers options from both North and South Island and is accessible using AAdvantage, Asia Miles or Qantas Points.
What's your favourite way to get to South Africa on points?
Supplementary images courtesy respective airlines.
The best options to get to South Africa using frequent flyer points
was last modified:
July 23rd, 2019
by