This guide takes a look at Star Alliance, focusing on its carriers that fly into New Zealand and their respective frequent flyer programmes.
What is Star Alliance?
The Star alliance is the second largest of the three major global airline alliances, in front of oneworld which counts Australia's largest airline Qantas as one of its members, but behind the SkyTeam Alliance.

Star Alliance
The alliance currently includes 27 member airlines, 6 of which fly into New Zealand and are highlighted in bold:
Adria
Aegean
Air Canada
Air China
Air India
Air New Zealand
ANA
Austrian
Avianca
Brussels Airlines
Copa Airlines
Croatia Airlines
EgyptAir
Ethiopian
EVA Air
LOT Polish Airlines
Lufthansa
SAS
Shenzhen Airlines
Singapore Airlines
South African Airways
SWISS
TAP Air Portugal
THAI
Turkish Airlines
United
Star Alliance Frequent flyers are able to earn miles and status credits when flying with different Star Alliance airlines in the same reservation. The Alliance spans across 1,330 destinations in 192 countries, so there is plenty of opportunity to earn and redeem miles as well as earning status credits with a Star Alliance programme.
Elite members of each Star Alliance frequent flyer programme enjoy premium benefits. There are 2 elite status levels within Star Alliance, which are:
For example, with Air New Zealand, Silver corresponds to the Airpoints Silver status level, while Gold corresponds to Airpoints Gold and Elite status levels. This can vary by airline, and the Star Alliance tier corresponding to other Star Alliance airlines can be found here.
With Star Alliance Silver or Gold, eligible frequent flyers are able to access the following benefits when travelling with any Star Alliance airline in any travel class. These include:
Silver and Gold members
Priority Reservation Waitlist
Priority Airport Stand-by
Gold members
Priority Airport Check-in
Priority Baggage Handling
Airport Lounge Access
Priority Boarding
Extra Baggage Allowance (providing a bag is offered with the fare – e.g. Air New Zealand 'Seat' only fares are ineligible)
To enjoy the benefits of a Star Alliance frequent flyer programme, you will need to join a member airline's individual programme. While there is no universal Star Alliance frequent flyer programme, the Alliance does provide universally dedicated Star Alliance lounges in addition to individual member airline lounges. There currently are 7 Star Alliance lounges, including a lounge at Los Angeles. Other locations are Amsterdam, Buenos Aires, Nagoya, Paris, Rio De Janeiro, Rome and Sao Paulo.
Key Lounges in New Zealand and Australia
Air New Zealand Koru Lounge, Auckland
The flagship lounge of New Zealand's national airline is well designed, with lots of natural light, a variety of seating choices, barista coffee, an outdoor terrace—heated during cooler months—and made to order 'dish of the day'. The lounge is easily the best in Auckland, but does suffering from overcrowding. Koru Club members and those with complimentary lounge passes are often directed to the Auckland Airport-run Strata Lounge instead.
A full review of the lounge can be found here.
SilverKris Business Lounge, Sydney
This is a beautifully designed lounge by Singaporean architectural firm ONG&ONG to create a 'home away from home' feel, and includes design elements such as productivity pods, which resemble Business and First class seats on a plane. The lounge is conducive to work or relaxation given its quiet and peaceful ambience.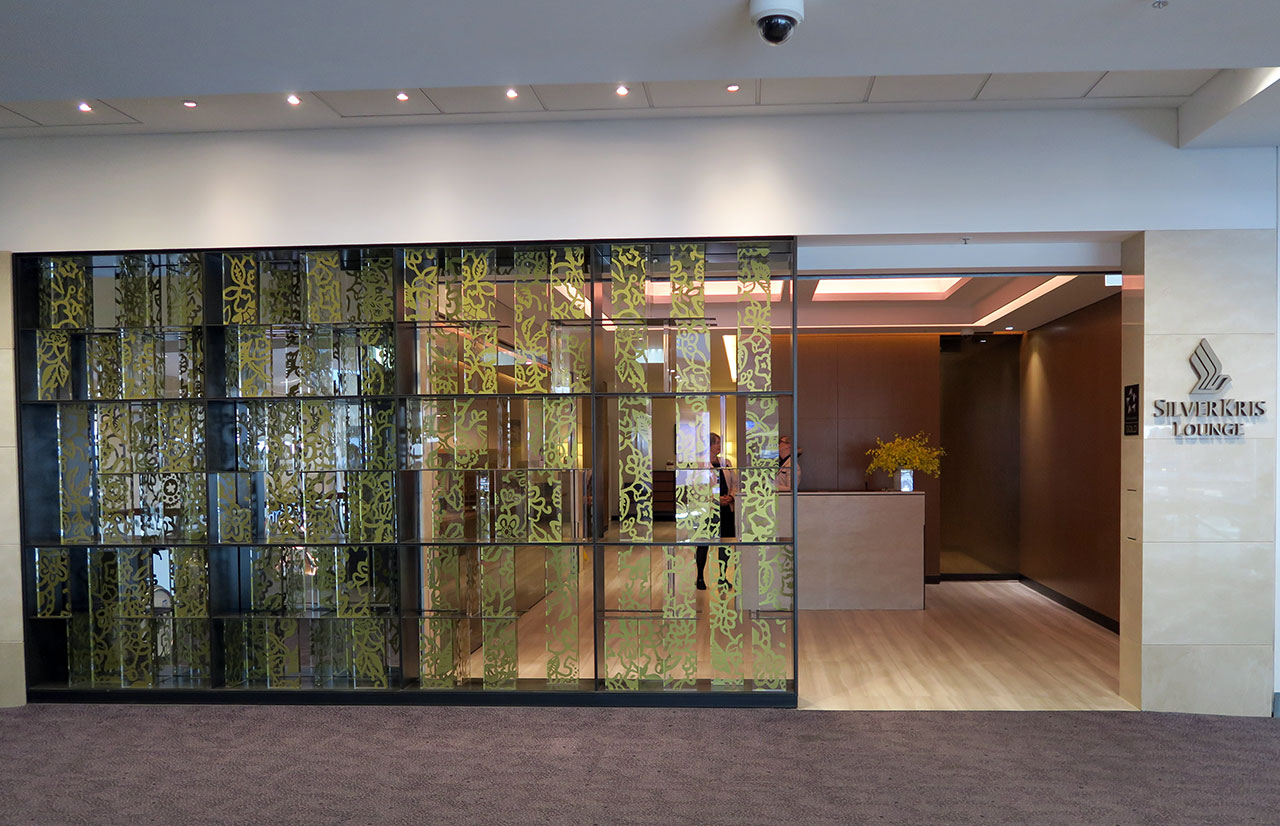 A full review of the lounge can be found here.
Air New Zealand Koru Lounge, Sydney
A well designed lounge that has plenty of natural light and tarmac views, as well as incorporating different zone areas in an inspired way to cater for the needs of all guests, not just those in business. The lounge excels in its catering, and easily competes with the standard of Qantas's lounge offering.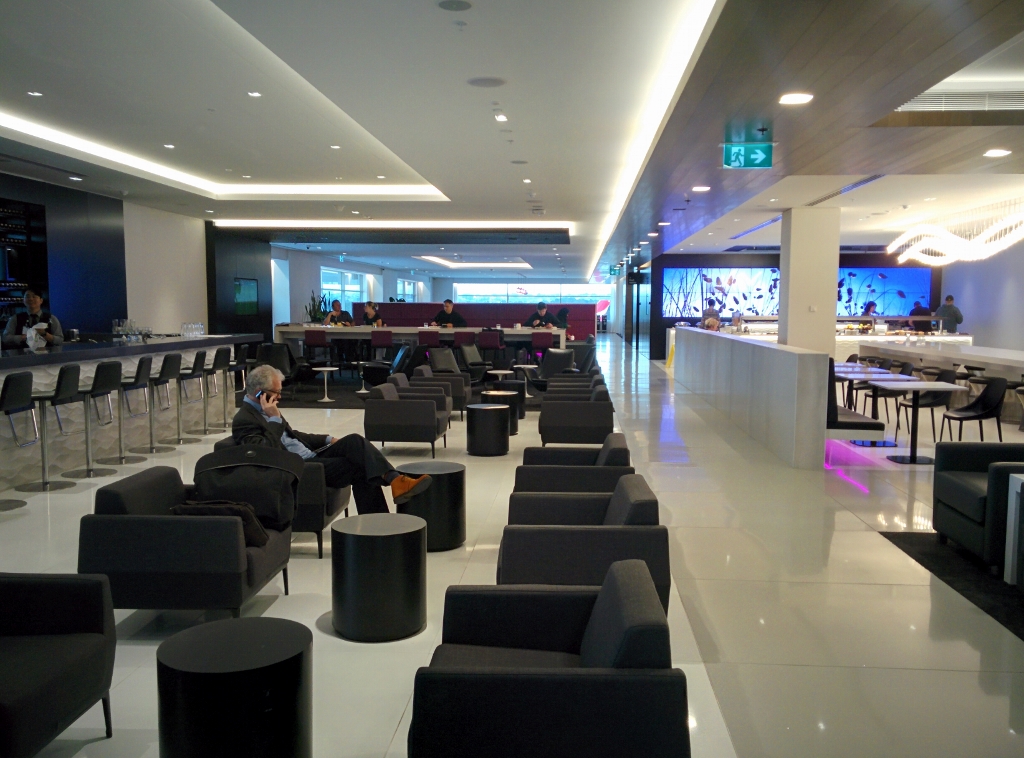 A full review of the lounge can be found here.
How to earn miles?
Star Alliance miles can be earned directly with any Star Alliance member airline through flying or their respective air and ground partners. Of the 6 Star Alliance airlines that fly to New Zealand, only Air New Zealand offers a range of direct-earn credit cards, however a few other Star Alliance airlines offer you the ability to indirectly earn miles through utilising flexible rewards programmes such as American Express Membership Rewards and Marriott Bonvoy.
These include KrisFlyer and United MileagePlus.
Which are the best Star Alliance frequent flyer programs for Australia-based travellers?
It should be no surprise that Air New Zealand Airpoints would be on the top of this list, given it is New Zealand's flag carrier and the airline offering the most flights in and out of New Zealand, in addition to its extensive domestic network. However, there are other Star Alliance frequent flyer programmes that can offer exceptional value depending on which route you are looking to redeem on.
For example, the Singapore Airlines' KrisFlyer programme offers good redemption value, particularly on routes operated by Singapore Airlines, where it can be difficult if not impossible to find partner award availability through other programmes, including Airpoints.
The easiest way to earn KrisFlyer miles is through spend on an American Express Membership Rewards credit card, where each Membership Rewards Points (MRP) can be transferred to KrisFlyer at a rate of 2:1.
If you're looking to earn most of your miles through purchasing them, without necessarily needing to even set foot on that airline's planes, Avianca LifeMiles or United MileagePlus are both programmes that stand out for offering great promotions for purchasing miles, and great rates for redeeming them.
You could also just top up your Airpoints Dollars, and aim for a great value partner reward, such as these short-haul Business Class redemptions.
Note that some programmes have a 'hard expiry' condition, while others just have a 'soft expiry'. KrisFlyer for example has a 'hard expiry', meaning that your points will expire after 3 years regardless of whether or not you have had any activity in your account. This will not suit infrequent flyers.
On the other hand, a programme like MileagePlus has a 'soft expiry', whereby your points will stay active so long as you have any activity in your account within an 18 month period.
Further information regarding expiration policies can be found here.
How to search for Star Alliance availability
For those resident in New Zealand, Airpoints offer an online search function for Star Alliance award availability. It does not have the most advanced search functions, but I find it quick and easy to use for simple one-way and return itineraries.
The two other websites most used to search for Star Alliance award availability are the KrisFlyer and United MileagePlus sites.
The KrisFlyer site allows you to search for and book Star Alliance partners such as ANA, THAI and Lufthansa as well as other partner award flights on the KrisFlyer website. It is also the obvious port of call to search for Singapore Airlines award availability, which is often not released to partner programmes. The MileagePlus site is easier to use, but does not show any award seats for Singapore Airlines, only those of other Star Alliance carriers.
Also note that Lufthansa First Class is not available until it is within 15 days of the date you are travelling, which means that if you looking to travel more in advance than that, you will not be able to book an award seat. Aside from Lufthansa, other Star Alliance partners release their First Class awards in advance.
Summing Up
Star Alliance is the natural alliance for New Zealand-based travellers given the membership of Air New Zealand, and most will default to simply joining and earning points/status with the Airpoints programme. However it may pay to be a member of a number of other Star Alliance frequent flyer programmes in order to take advantage of excellent pricing on specific routes, for example KrisFlyer for flights with Singapore Airlines.
However regardless of which programme you choose, Star Alliance have you covered from New Zealand, with an extensive domestic and international route network that will always get you to where you need to go.
Other alliances relevant to travellers based in New Zealand:
A guide to Star Alliance in New Zealand
was last modified:
July 18th, 2019
by