This excellent product can be found on the entire Airbus A350 and retrofitted Boeing 777-300ER fleet, with the latter servicing a big chunk of Auckland flights to Singapore.
I redeemed 68,000 KrisFlyer miles and paid $361 USD in taxes to take this 16½-hour flight, the world's fifth-longest, in September 2017 as part of a larger trip around the Pacific.
Fleet & Routes
For a full list of routes that the A350 is scheduled on, including the regional, long-haul and ultra long-haul versions of this aircraft, read our Singapore Airlines seat guide.
Though as Singapore Airlines are still receiving new deliveries of these aircraft, be sure to check their website regularly for updates on new destinations.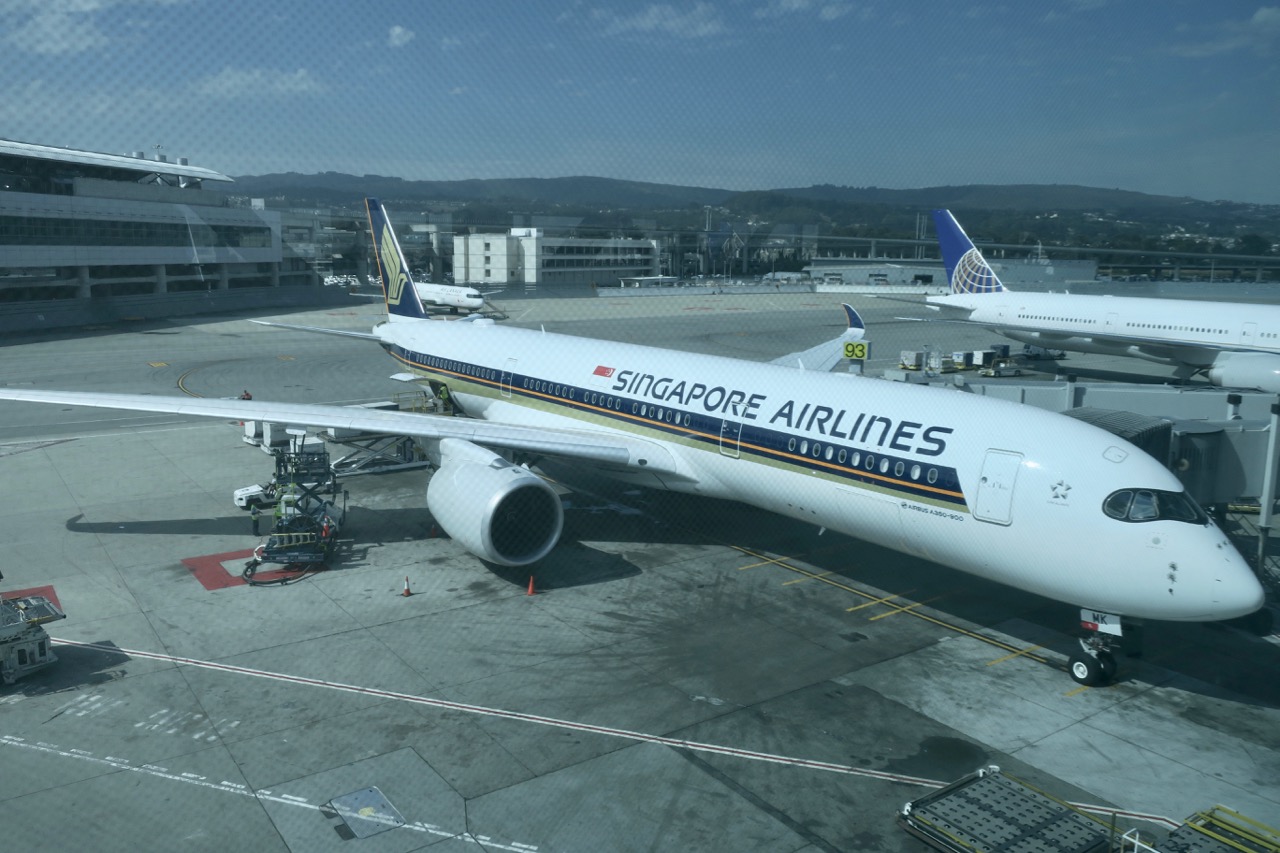 The cabin: seats & seatmap
All Business Class passengers have direct aisle access and lie-flat seats.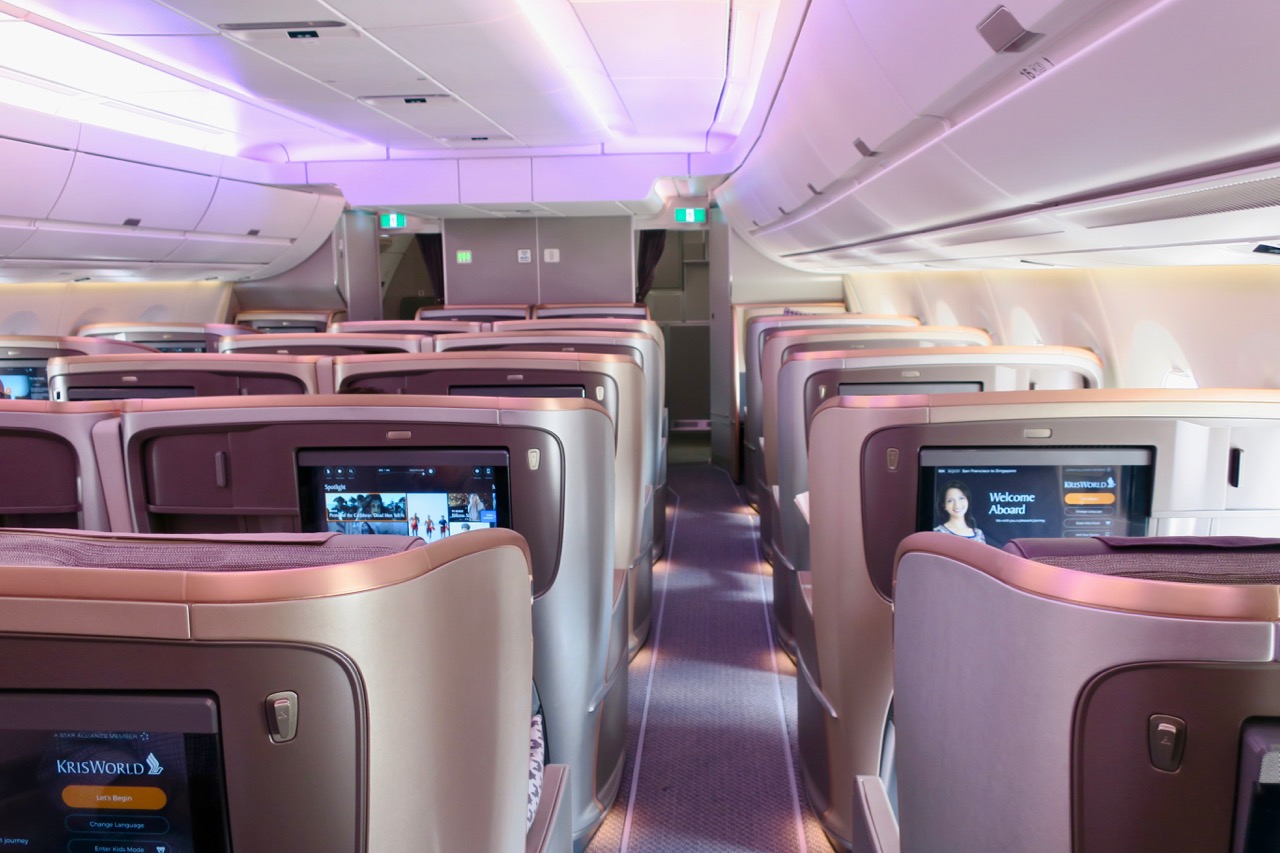 It is a very spacious cabin with no overhead bins over the centre seats.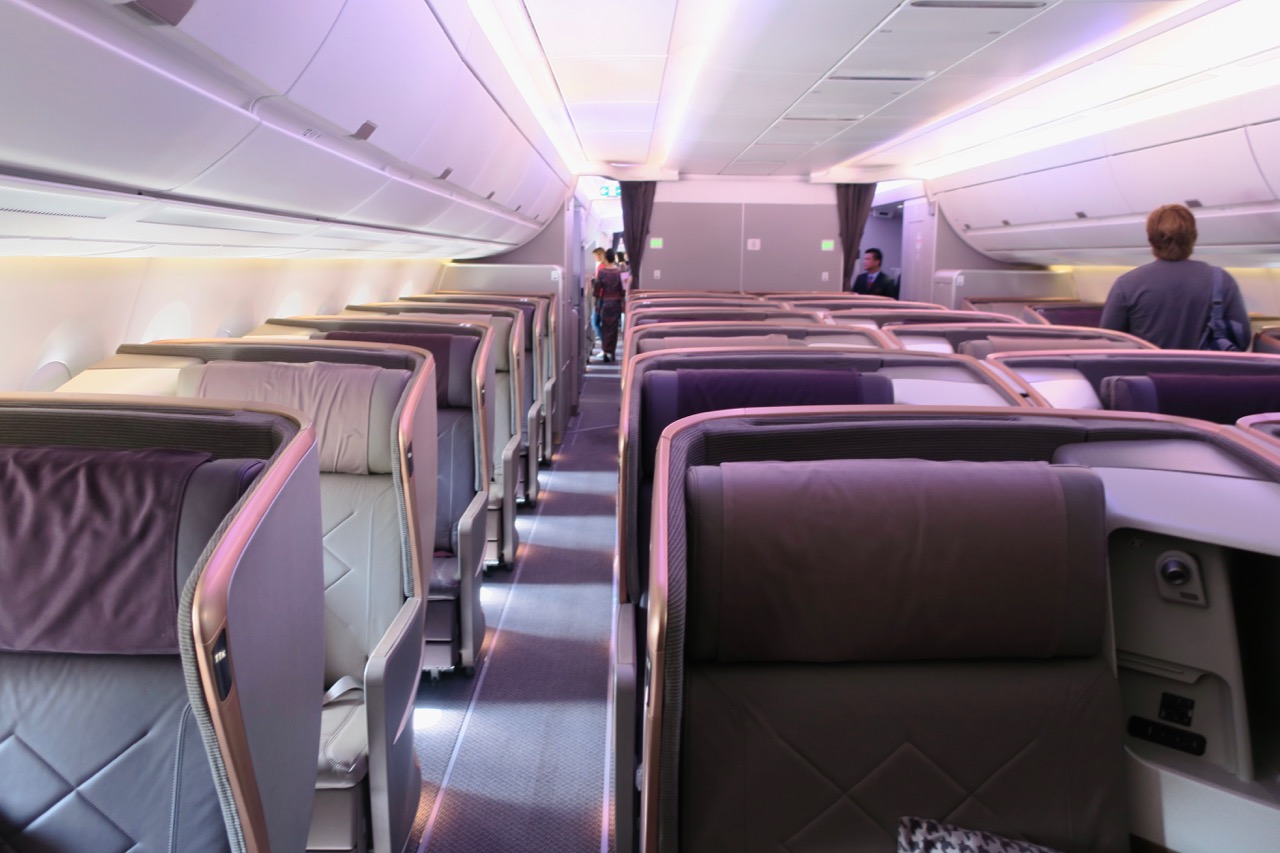 The seat was wide enough to for me to sit cross-legged and not once did I get any pains sitting in any position during this long flight.
I must say, though, that the airbag-style belt when in seated mode is annoyingly thick – you can see it can see draped on the left-hand side of this photo.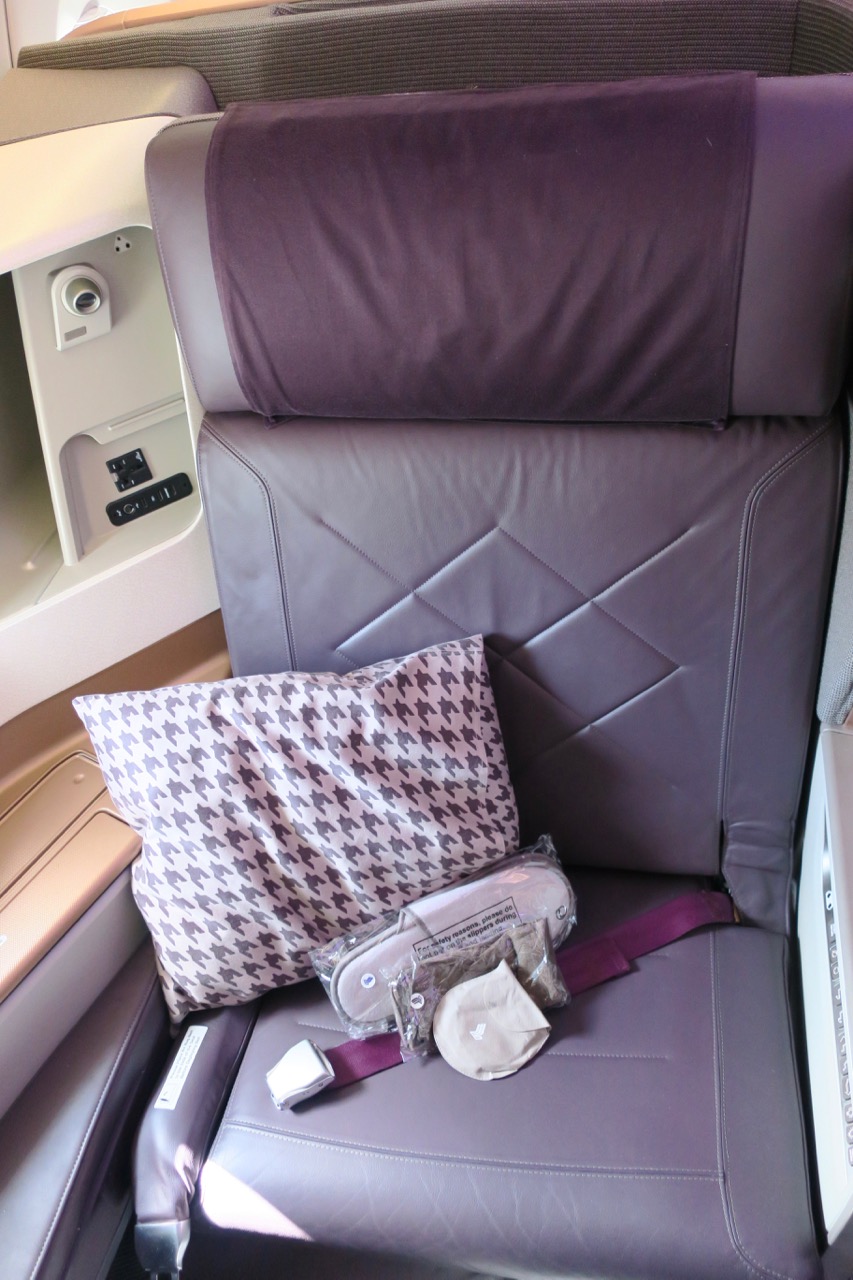 In bed mode, you get a turndown service with a cushion built into the back of the seat, an extra, quite comfortable pillow and a perfectly thick/thin blanket. Thankfully, there is a lighter, more comfortable seatbelt for sleeping mode.
Most other bloggers have complained about the small foot cubby but I found it fine sleeping on my side as a 178cm-tall passenger.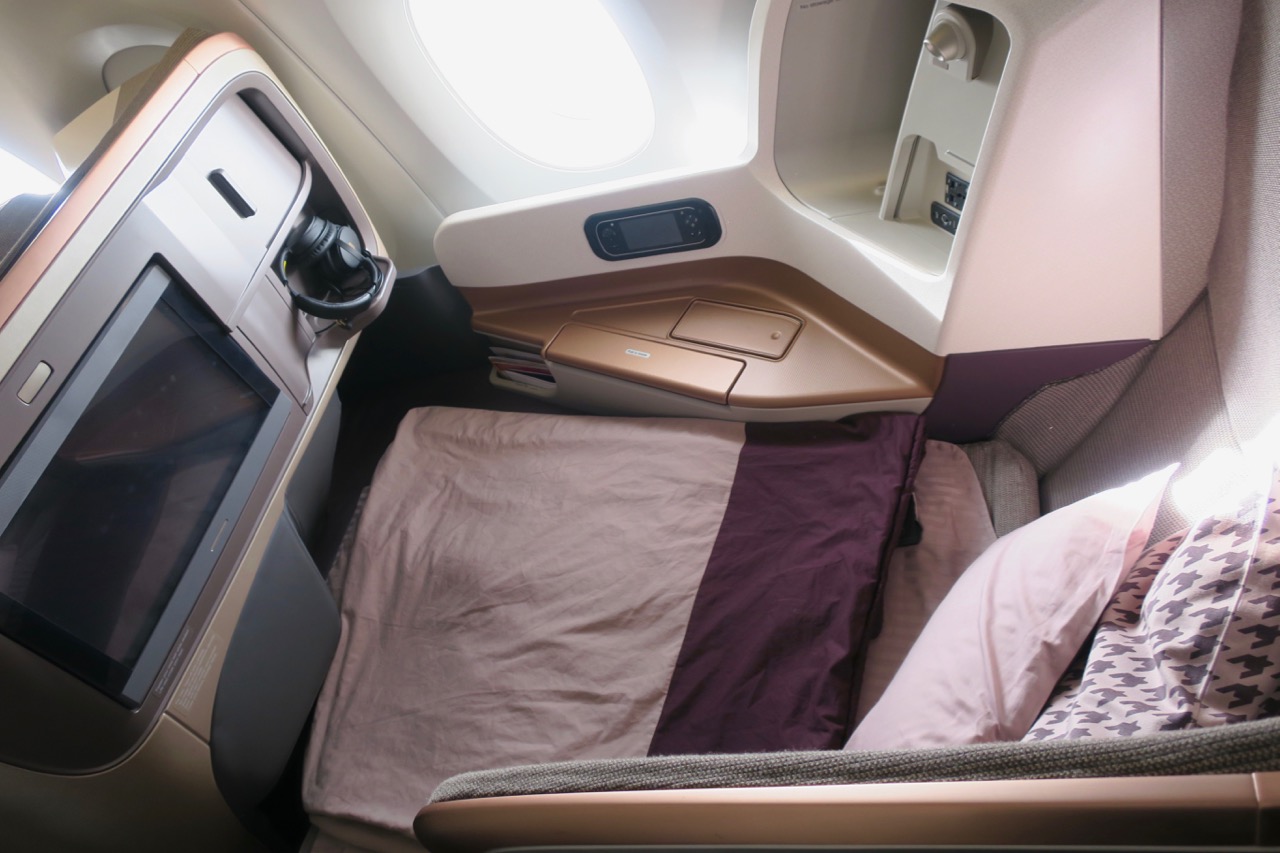 Each seat has stunningly tall partitions, providing a high degree of privacy.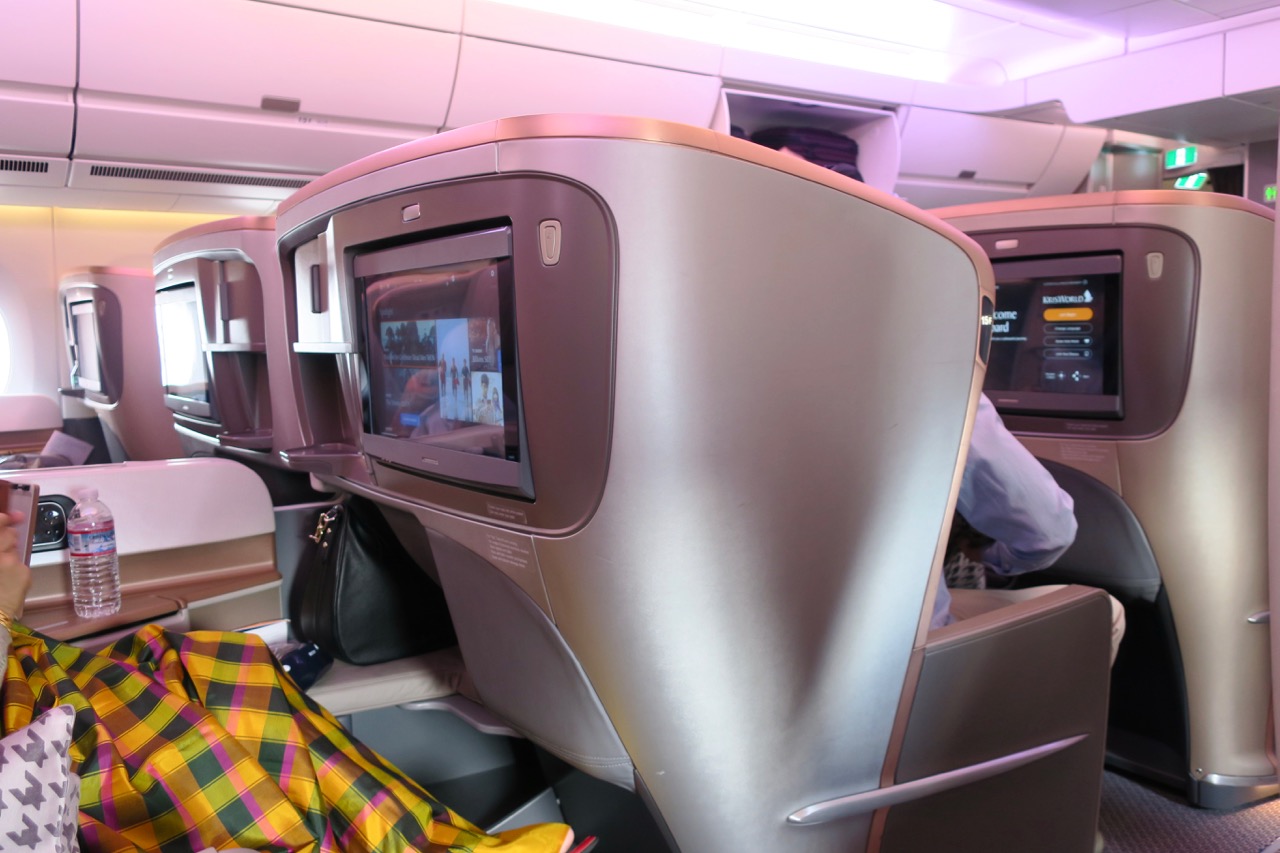 The seats and cabin have elegant, subtle finishes, and I particularly enjoyed the do not disturb button and multiple reading lights.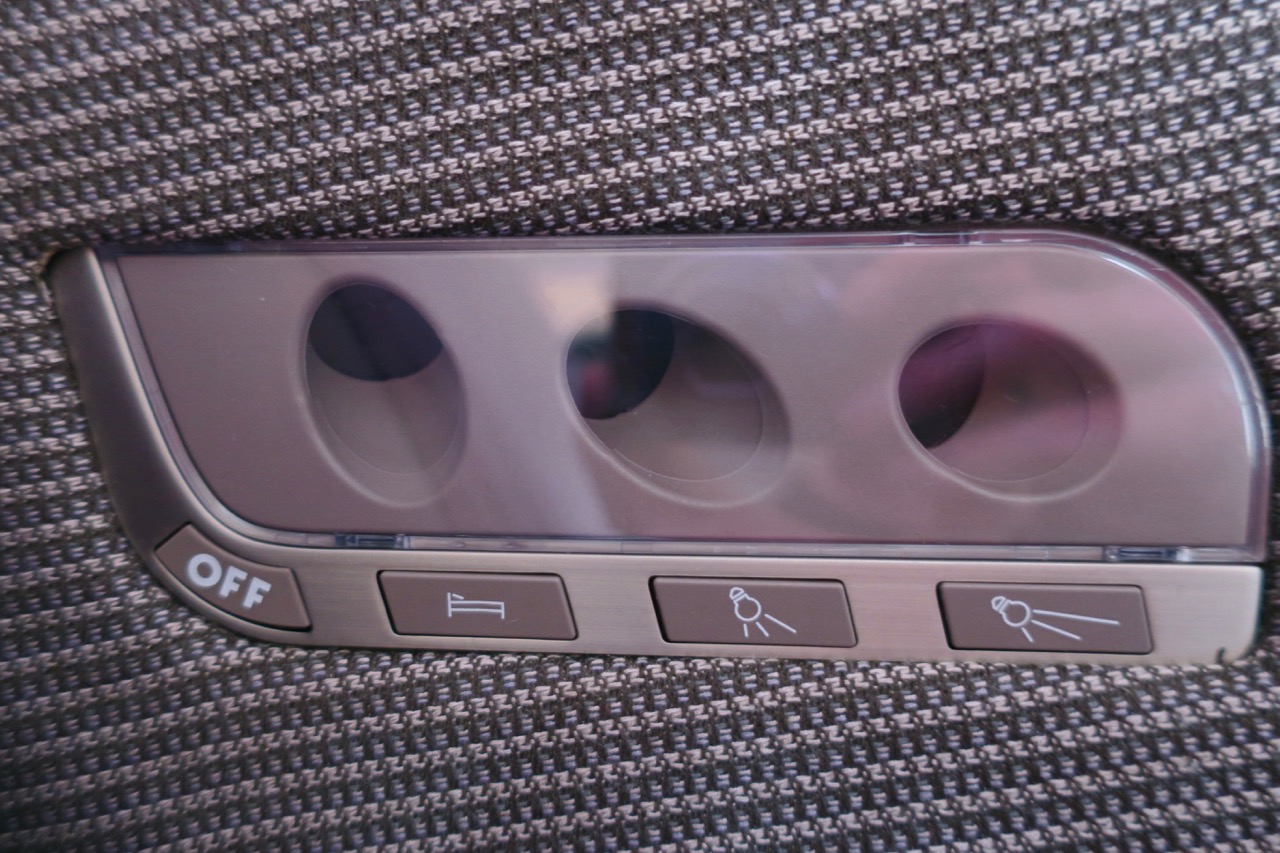 Also of note were two USB outlets, one for fast-charging your smartphone and the other a regular port.
Seat choice
There are 42 seats in 1-2-1 configuration across 11 rows, with seven in the front cabin (Row 18 has only two middle seats and no window seats) and four in the rear mini-cabin.
There are four bassinets located in Row 19 in the mini-cabin, so if travelling without children, I would recommend travelling in the front cabin to reduce noise.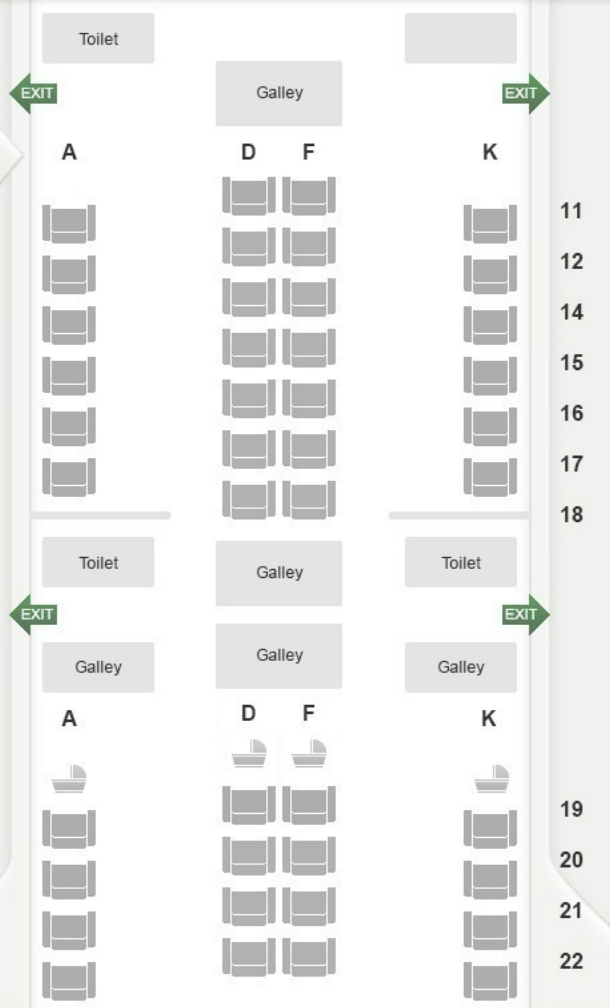 As the main galley and two of the three toilets are located in between the two cabins, there is less foot traffic in the first half of the front cabin, which also gives you easy access to the sole toilet at the front of the plane.
The bulkhead seats in Rows 11 and 19 are my pick of the bunch as they do not have the awkward foot cubby that all other rows have due to the seat in front. However, note that there is no space for the inbuilt closet or drink rest next to the screen like in other rows, only the mirror.
Spot the differences between the bulkhead seat, with more legroom but no closet or drink rest: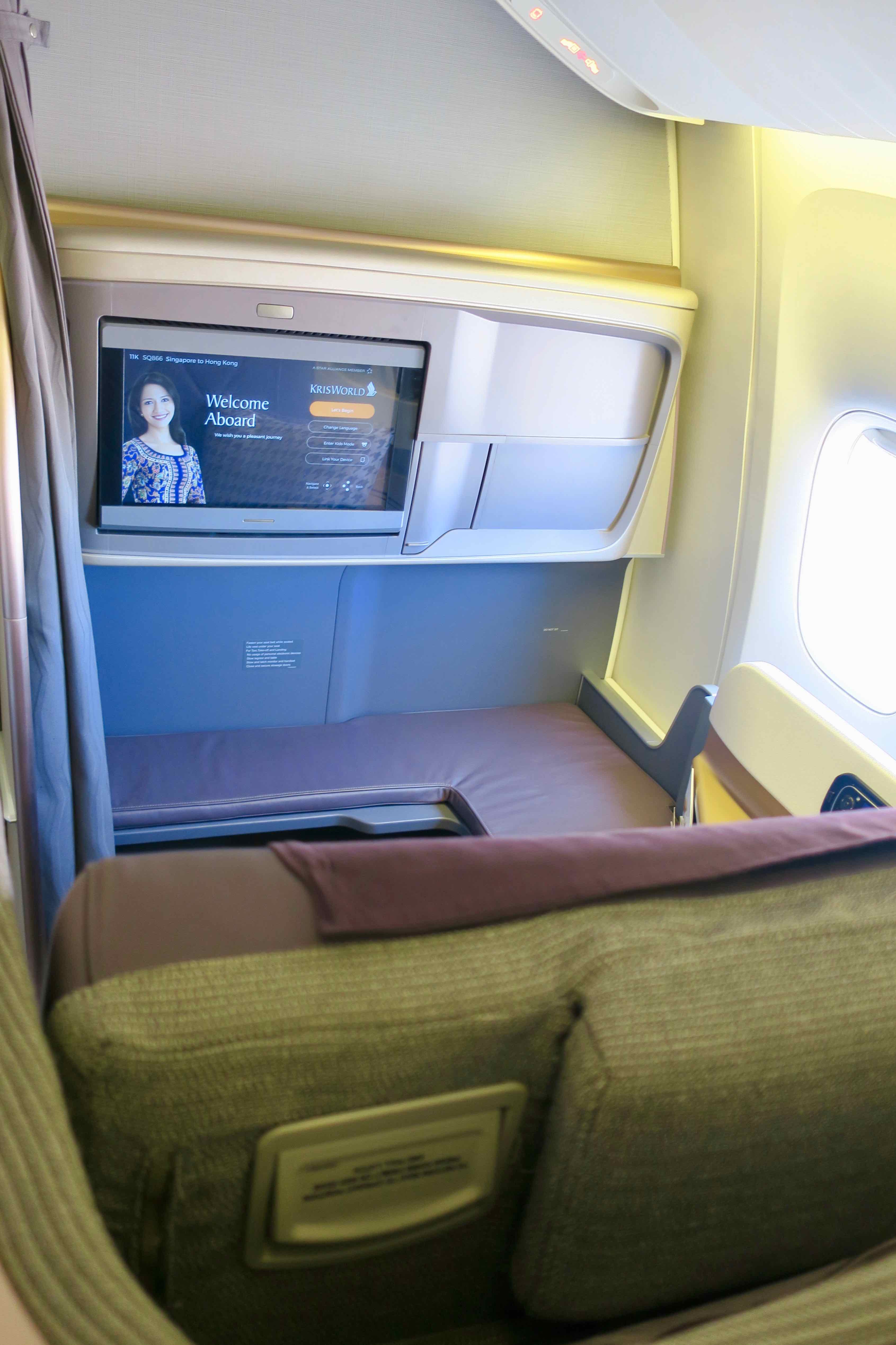 and a regular seat, with the seat in front protruding but the closet and handy drink rest installed: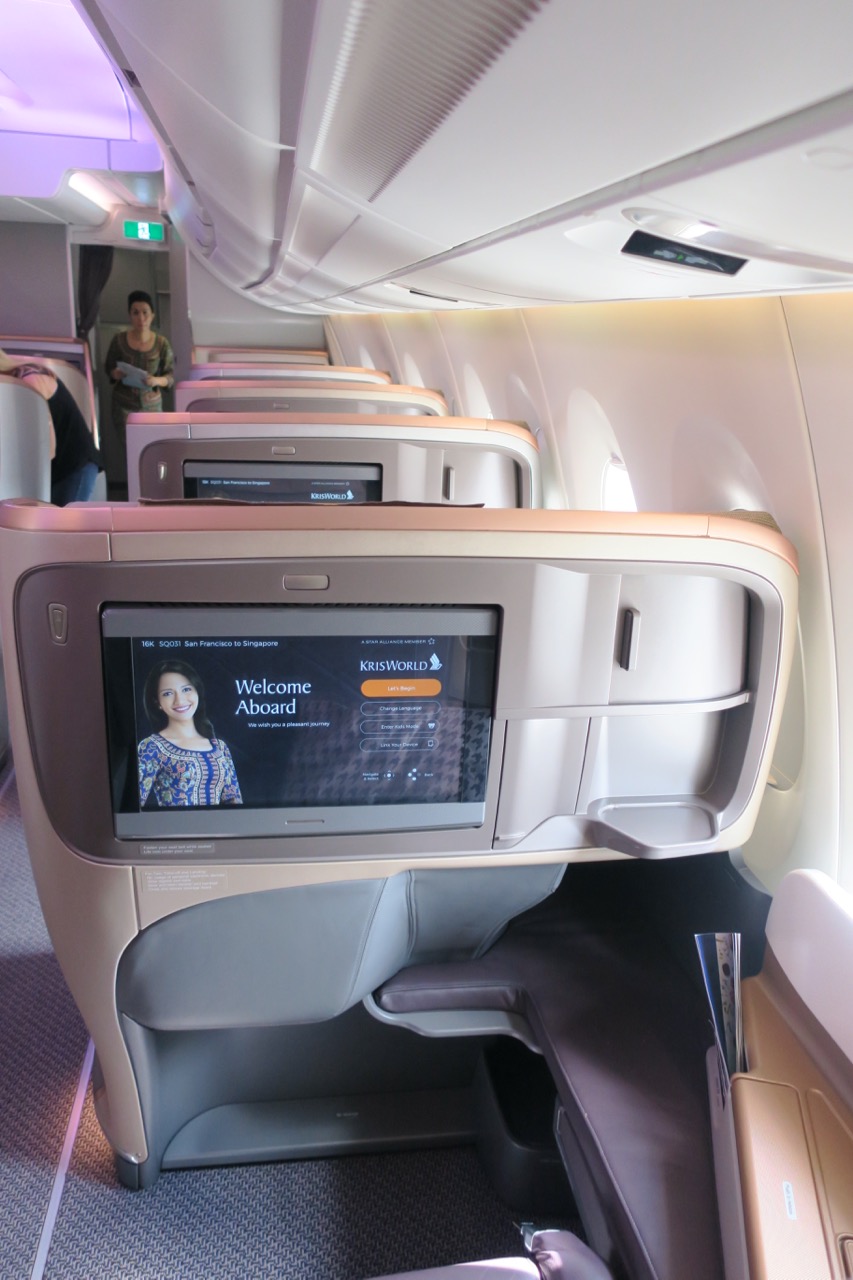 Do note that if you choose a bulkhead window seat, the curtain will be draped over the side of your seat for take-off and landing, which is temporarily annoying.
If you are in a regular (non-bulkhead seat) and prefer to sleep on your left side, then seat A or F is right for you as you will face away from the aisle; if you sleep on your right side, then choose D or K.
Solo travellers will probably prefer a window seat (A or K) and couples/friends two middle seats (D and F) but that's totally up to you.
Service: food & drink
The dining table is easy-to-access and has a useful diagonal angle depending on whether you are watching your screen or not.
I found the food to be overall acceptable but not outstanding.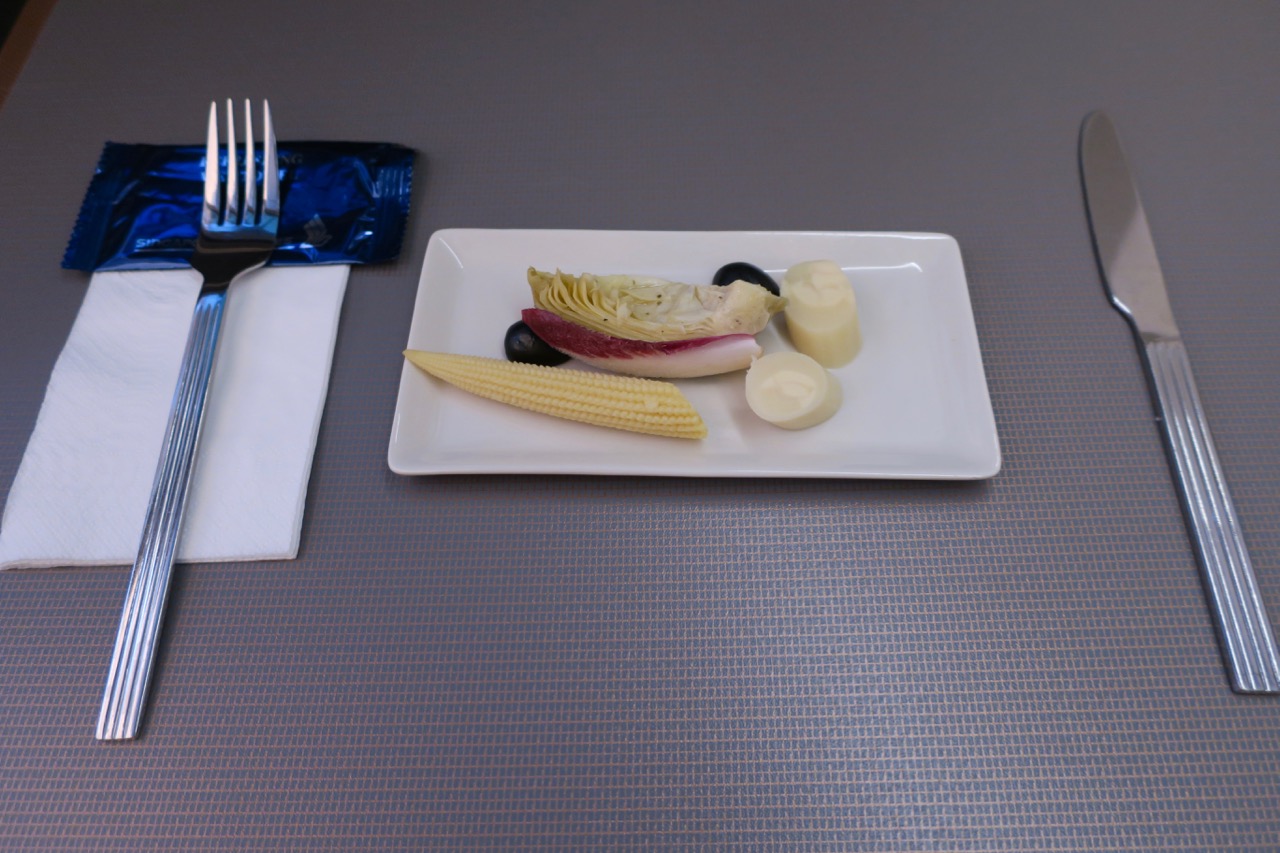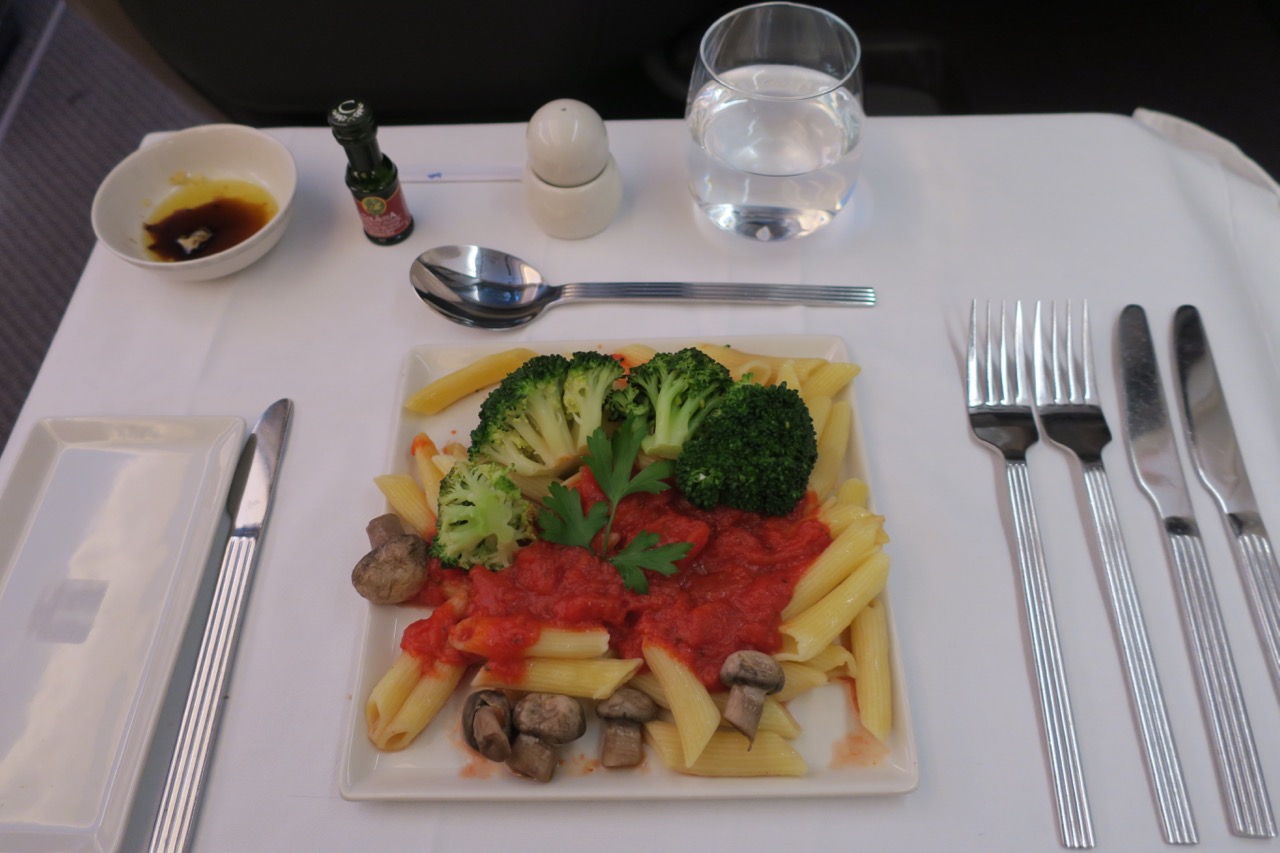 One big gripe I had was that I had ordered a special vegan meal and received the exact same one for both lunch and dinner. Luckily, the cabin crew were happy to modify the à la carte menu to provide more variety.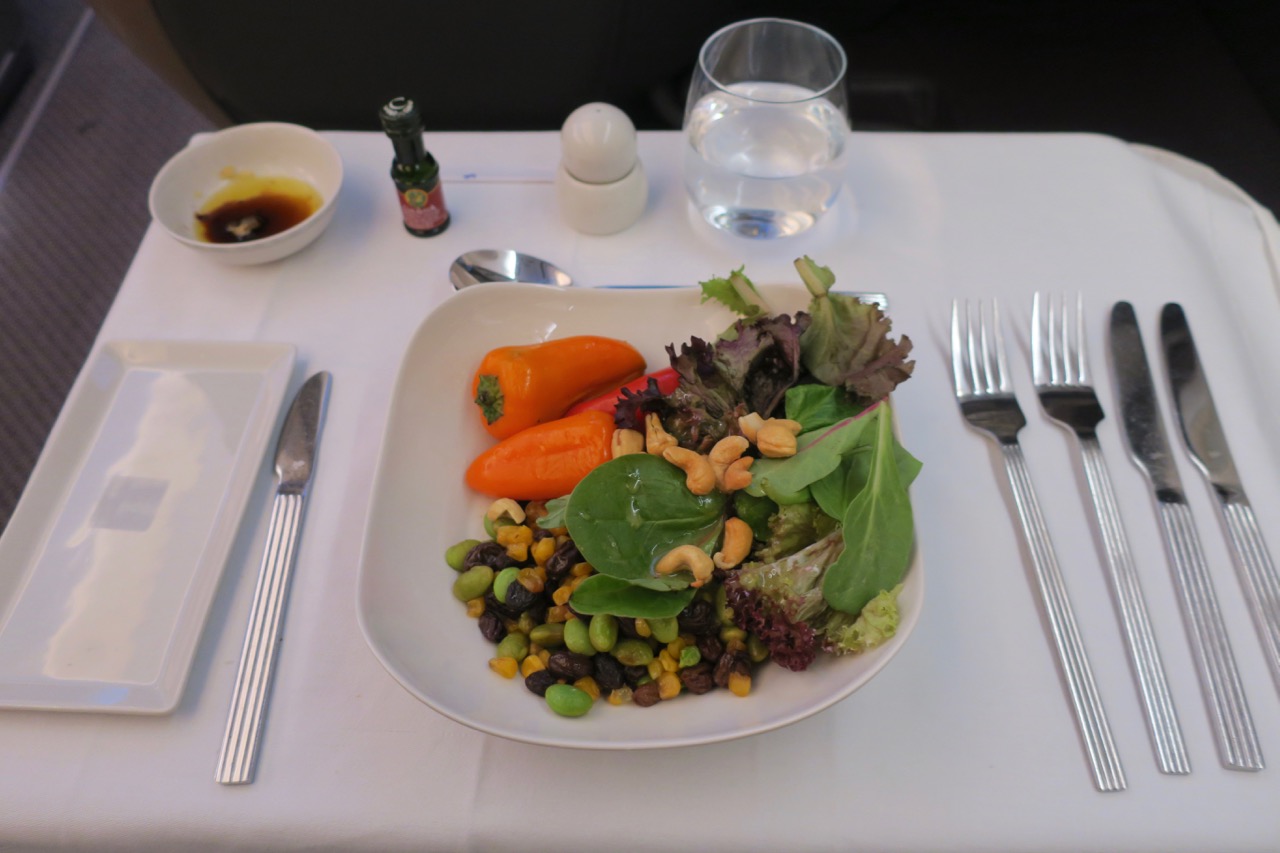 Whilst the food was beautifully presented, the food service was quite slow (with the full cabin being a major factor) and the cabin crew dropped cutlery and other things a number of times. There is room for improvement here.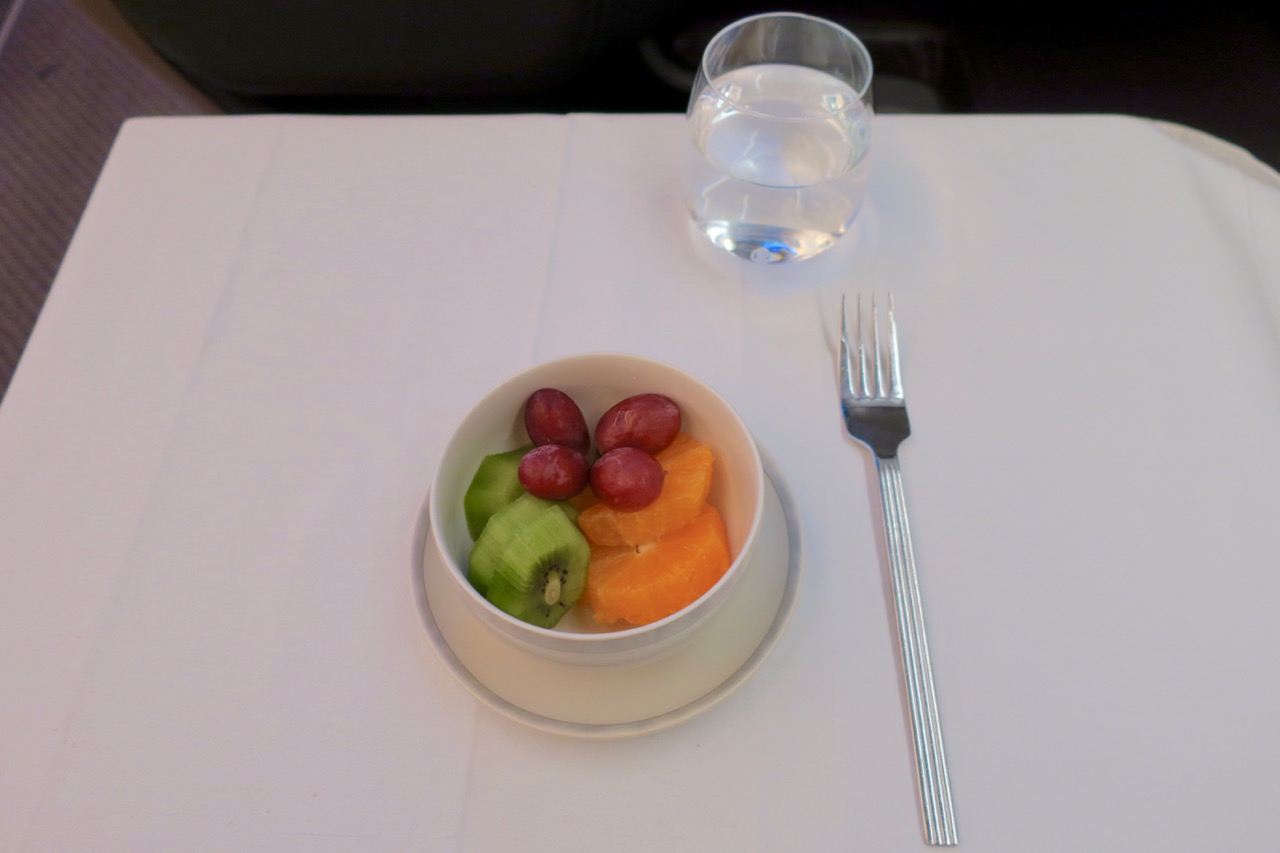 You can pre-order your meal up to 24 hours before departure using the Book The Cook service in Manage Your Booking on the Singapore website.
This option is available when flying out of Singapore and a number of medium- and long-haul departure airports, including Auckland, Sydney, Melbourne, Brisbane, and Perth, all US airports, most European airports and some big Asian ones like Hong Kong, Tokyo and Shanghai.
I would highly recommend using this service as you have a much wider variety to choose from and can probably order off the à la carte menu too or instead if something catches your eye.
On the ground, I enjoyed the warmest and most professional check-in experience I have ever had.
Inflight entertainment
You have a large 18-inch screen which is very responsive, once you realise it is not a touchscreen (which took me a while to figure out). It tilts down for when you are in sleeping mode, which is very useful.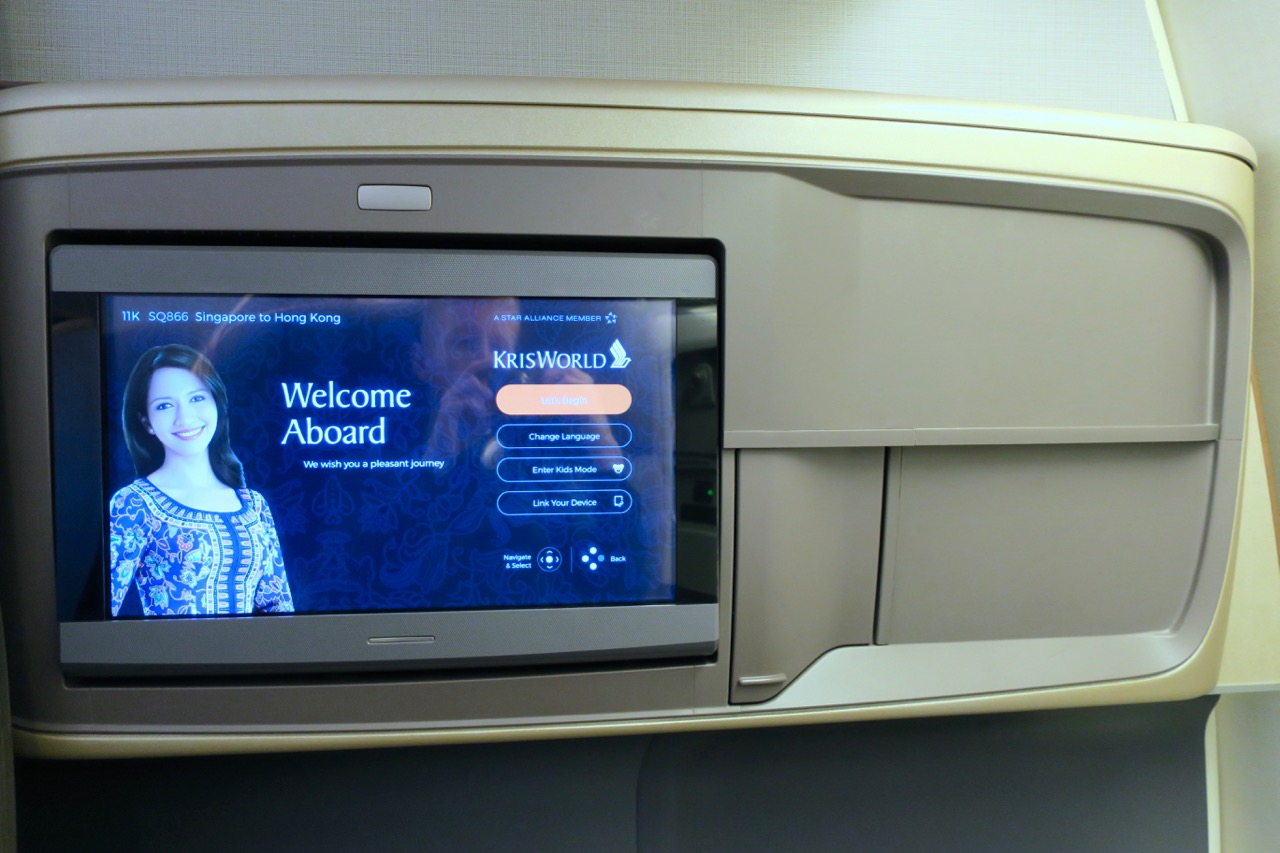 The remote control is comprehensive and has an excellent search function. It also allows you to skip through the 90-second ads at the start of a movie/show.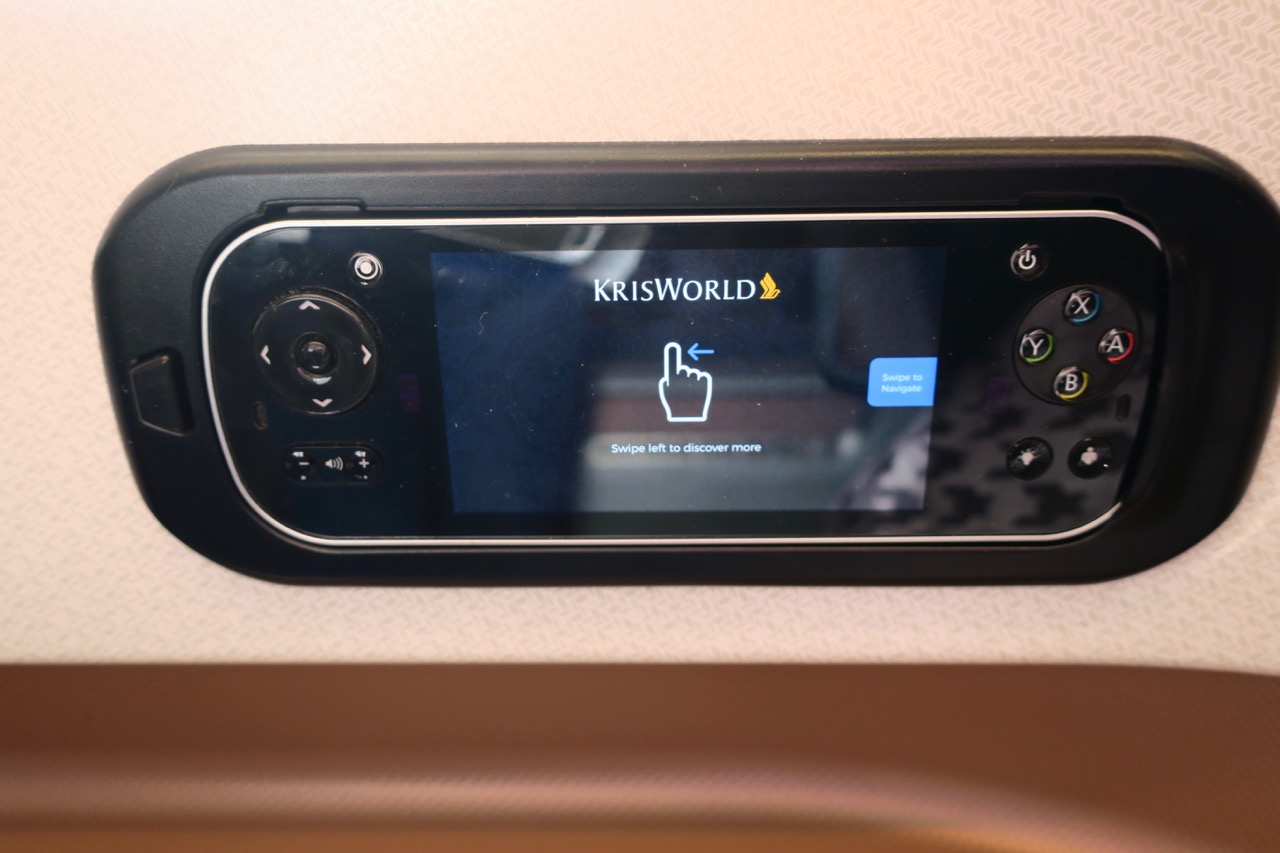 The noise-cancelling headphones are of excellent quality.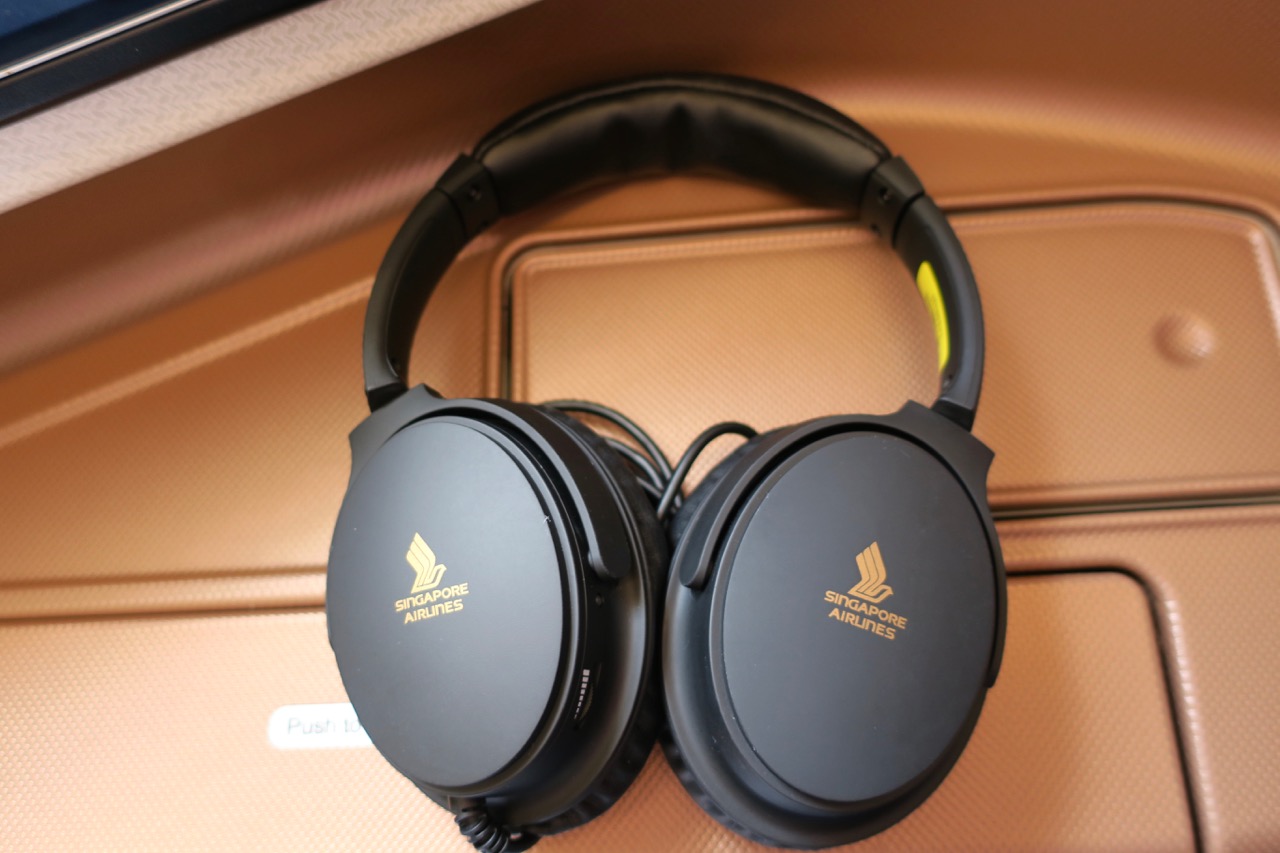 Amenities
The amenity kit is basic, with only standard socks, slippers and eyemask.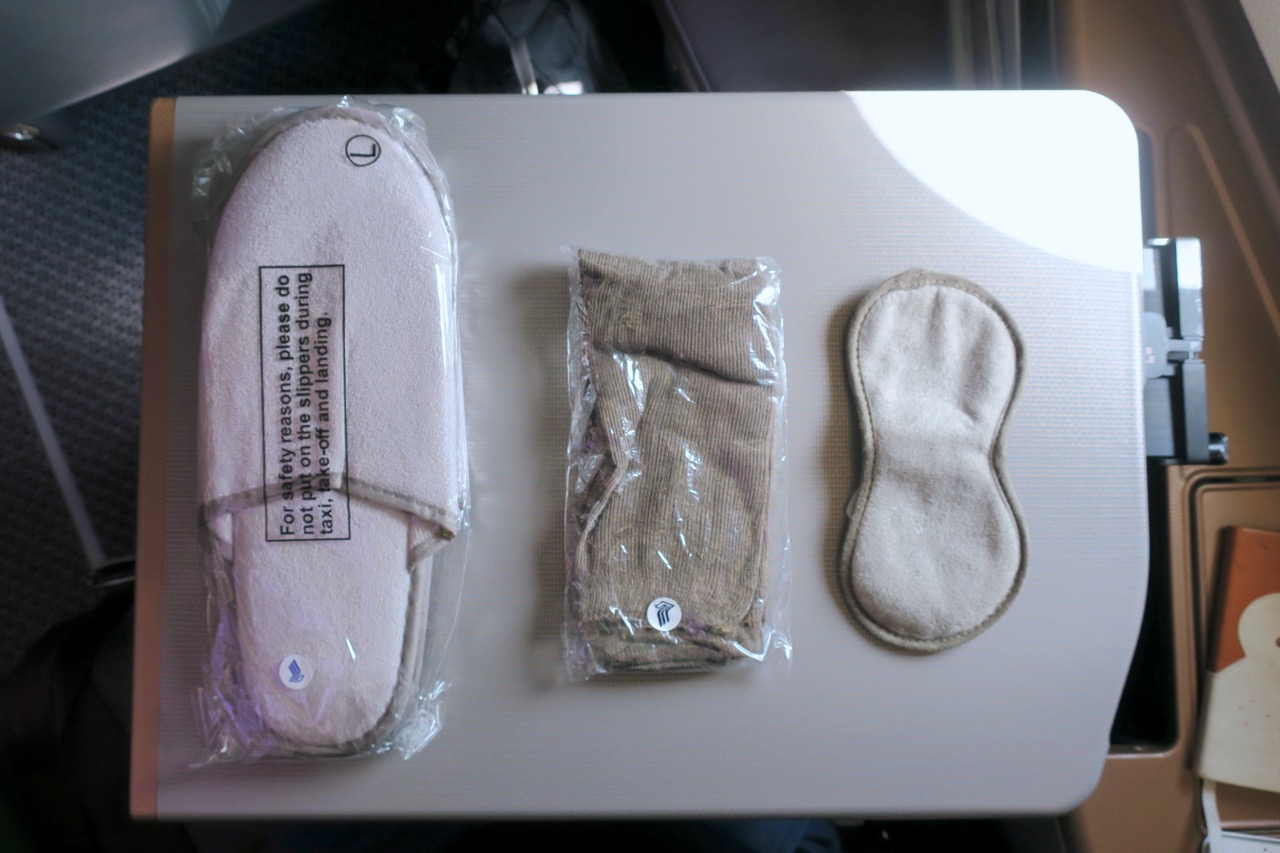 Other products like toothbrushes and toothpaste, moisturisers, perfume and razors can be found in the lavatory.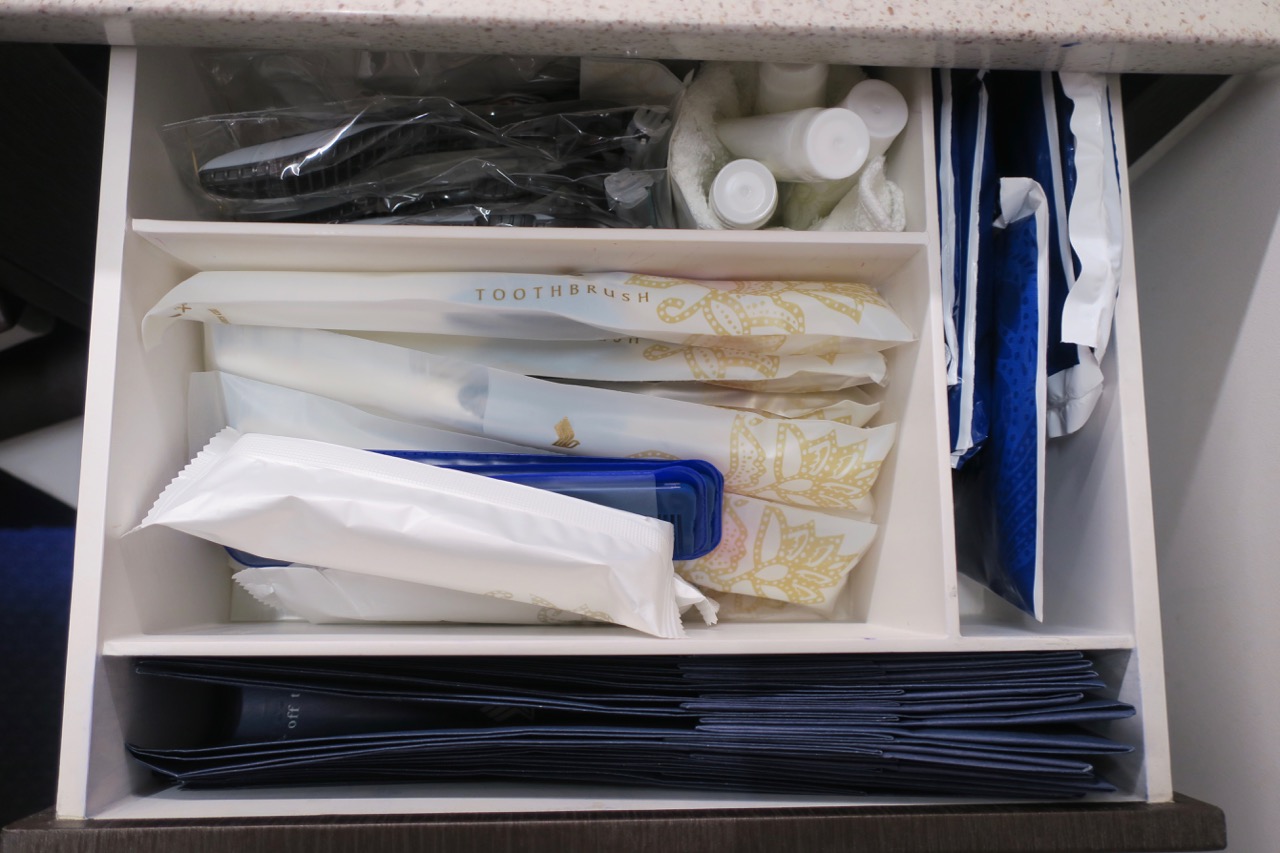 Even though the cabin was full, I only had to wait for the lavatory once.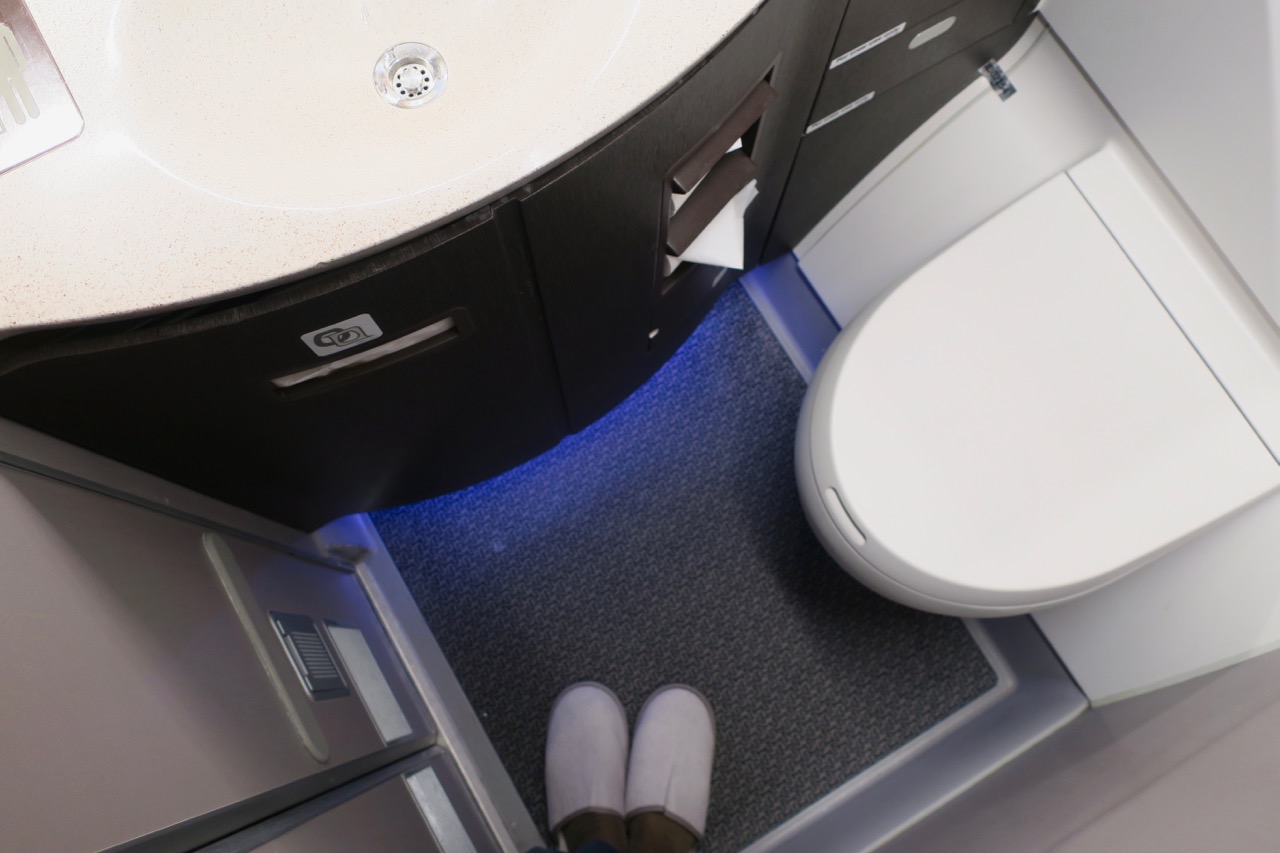 Wifi is available for purchase and I experienced acceptable speeds of between 2 and 4 Mbps for downloads and 1 and 3 Mbps for uploads over the course of the flight.
You can use the same wifi pass across multiple devices but you do need to log out of one to use the other.
How to redeem points for this flight
I booked this redemption using 68,000 KrisFlyer miles + $361 USD in taxes and fuel surcharges.
Given that KrisFlyer devalued its award chart back in March 2017, this redemption now costs 20,000 more miles but as fuel surcharges are no longer applied to redemptions on Singapore Airlines or SilkAir flights, the taxes have dropped to only $28 USD.
Lounge access
Departing or transiting through Singapore Airlines' hub at Changi Airport, you'll get access to the SilverKris Lounge in Terminal 3.
Departing Sydney, Melbourne or Brisbane, you'll also get access to the SilverKris Lounge.
The awfully poor SilverKris Lounge which I visited in San Francisco prior to my flight in September 2017 was thankfully closed a month later to make room for a new United lounge. In the meantime, passengers will access existing United lounges, moving to the new United lounge after completion.
Travellers from Auckland, Christchurch and Wellington will get access to the Air New Zealand Koru Lounge in each city.
Our other reviews
The Airbus A350 and retrofitted Airbus 777-300ERs have the new Business Class product in this review, whilst the A380 fleet has the second-newest product:
and the Boeing 777-300 (note: missing ER = Extended Range) has the oldest product:
Summing up: why choose this flight?
Singapore's A350 Business Class really is an industry-leading product.
You'll get a very comfortable bed with direct aisle access and a private seat, excellent customer service, a great inflight entertainment system, a quiet aircraft and good wifi coverage and speeds.
Whilst the slow meal service and mix-up with my meals were downsides, they could have been one-offs, so I'm still going to give the flight a five-star rating with the suggestion that the airline work on its foot cubby design for its next overhaul of Business Class in the coming years.
Singapore Airlines A350 Business Class overview
was last modified:
December 15th, 2019
by