This flagship International Business Class lounge for Qantas at its main hub of Sydney Airport misses the mark in quality.
We thought it a perfect opportunity to combine our experiences and reflect on what the lounge has to offer, in particular, space, comfort, facilities and, of course, food and beverage options.
Refurbishment plans
This lounge was originally due to be refurbished with a target completion date by the end of 2020. However, Qantas is in talks with Sydney Airport to potentially relocate to a completely new location within the terminal. As of now, it is unclear when this lounge will be either refurbished or relocated, so we'll keep this review updated with news.
It's a shame, because this lounge's timber and beige décor and furnishings, while clean and light, lack character and give the lounge a somewhat stale feeling. That needs to change soon.
Location & opening hours
The lounge is open from 5am until 10pm. It's busy busy busy! The busiest times are 8-11am and 2-8pm. The most trafficked days are Sunday and Thursday; the quietest Tuesday and Wednesday.
Seating & layout
Firstly, you'll enter through double glass doors.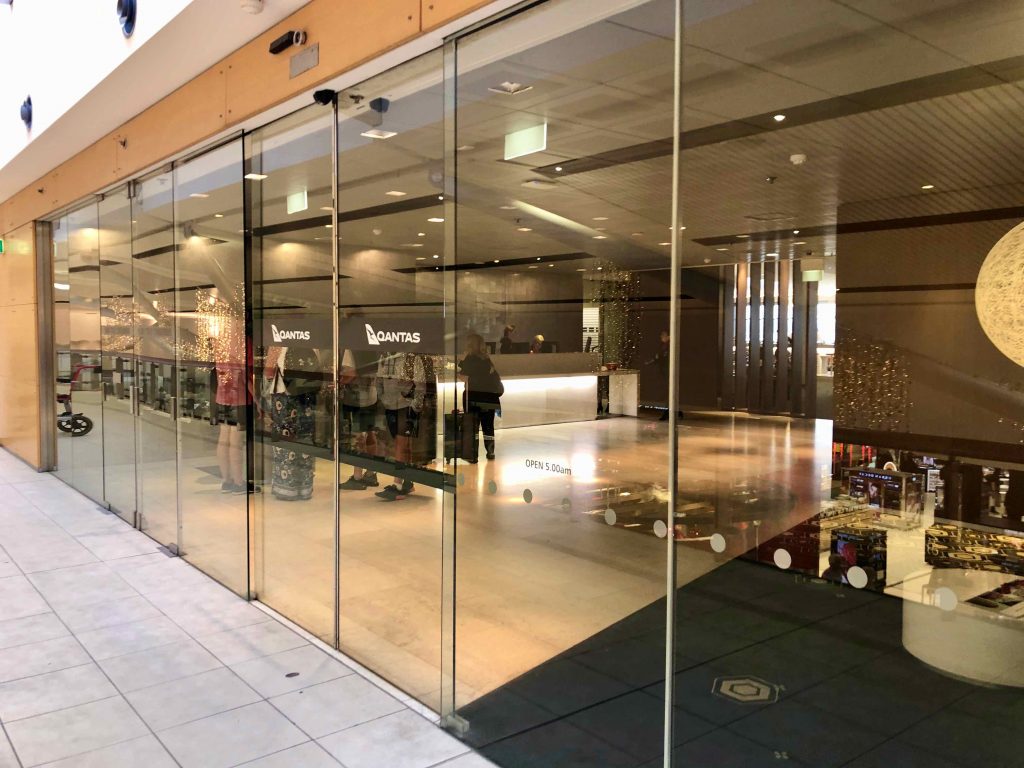 Then the obligatory useless lobby seating.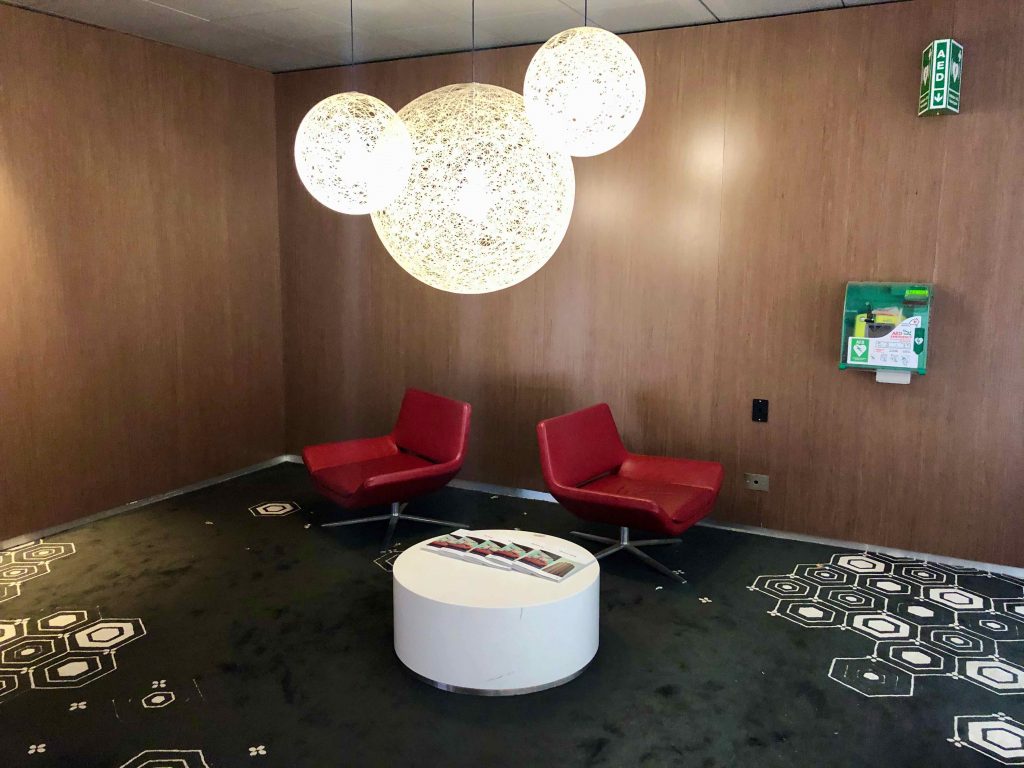 Opposite reception are the departures screen, luggage storage and a (windowless) children's area.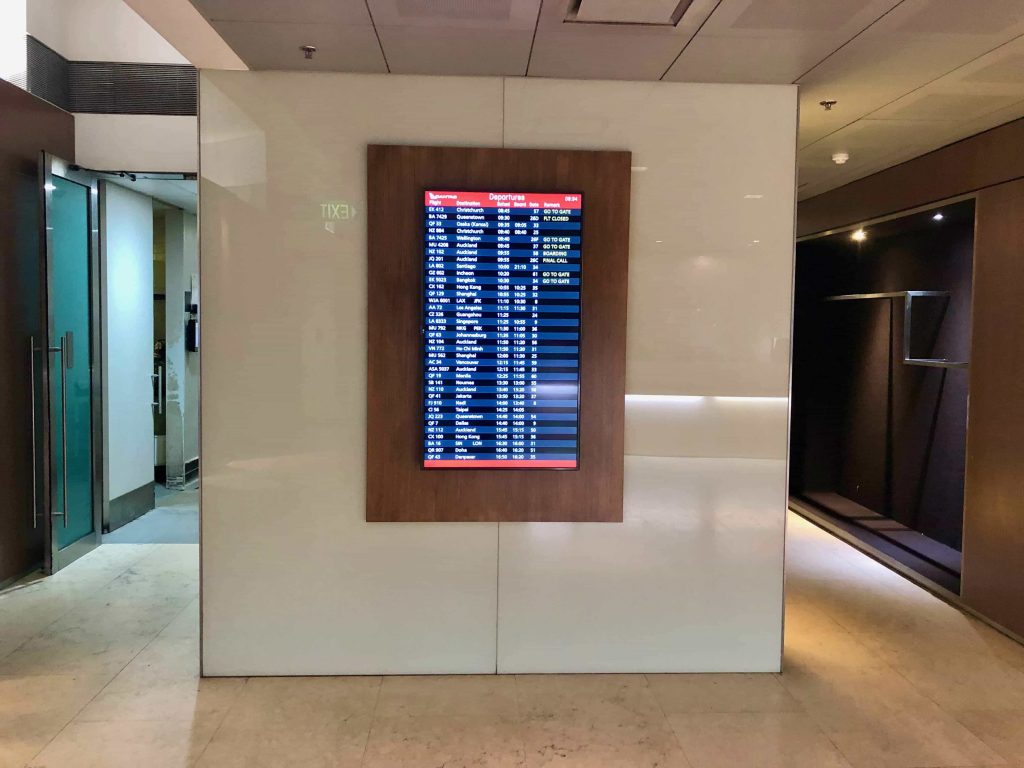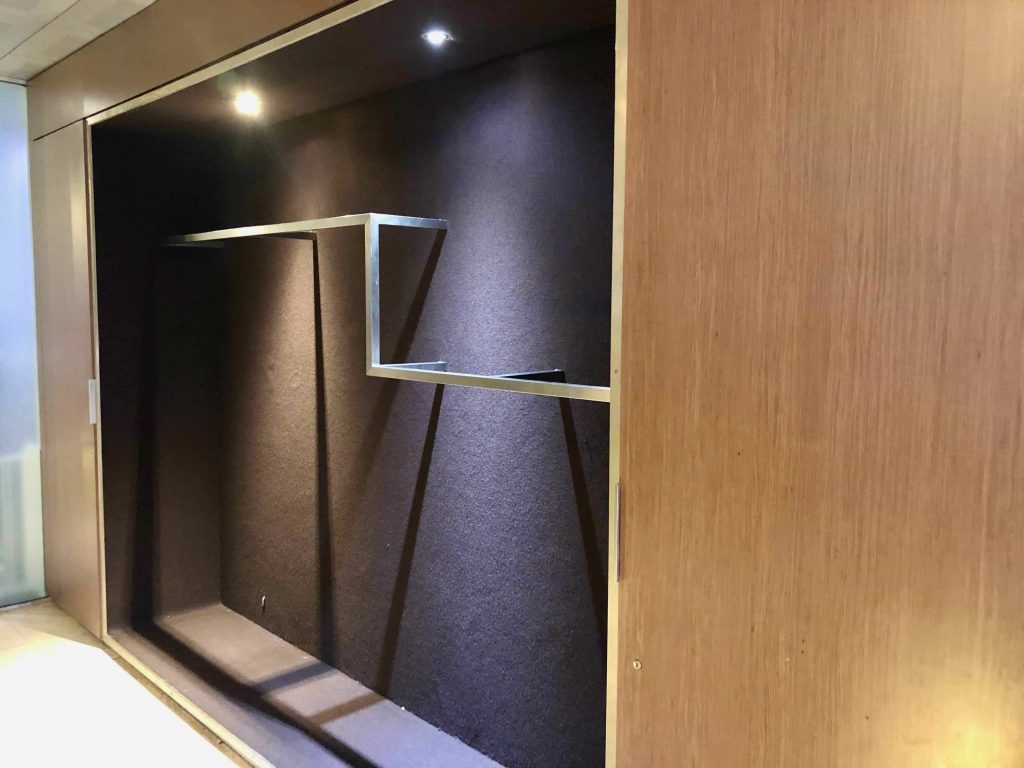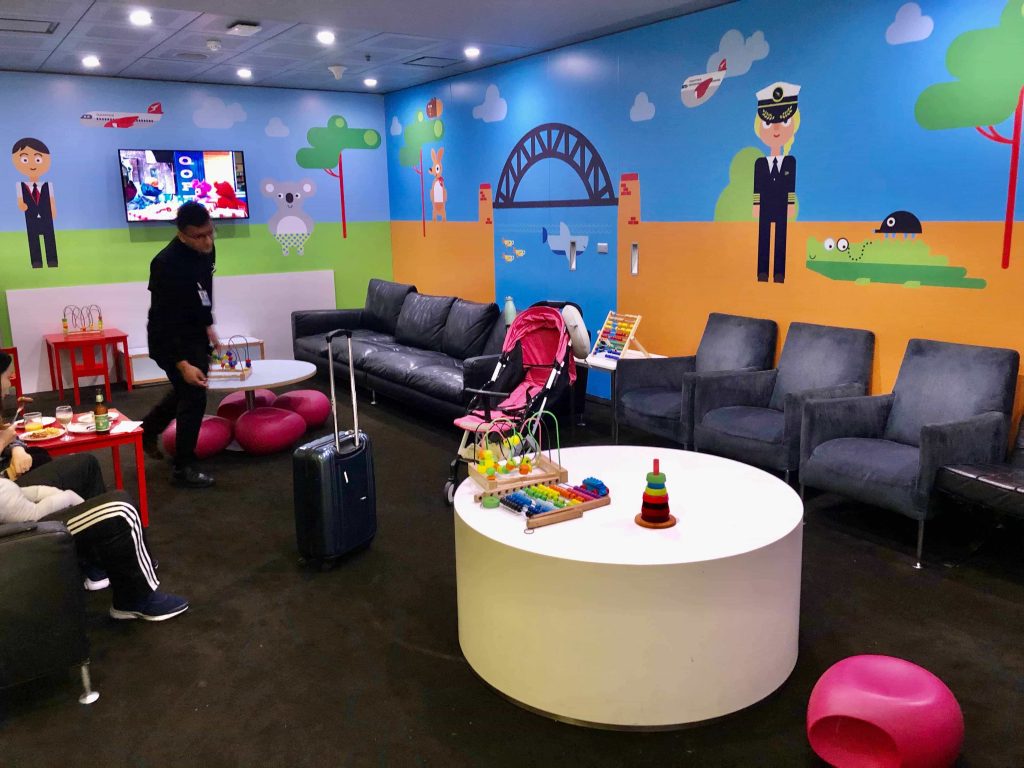 Then you'll enter the largest space of the lounge, with the signature Qantas-style chairs that you find in other lounges like Hong Kong.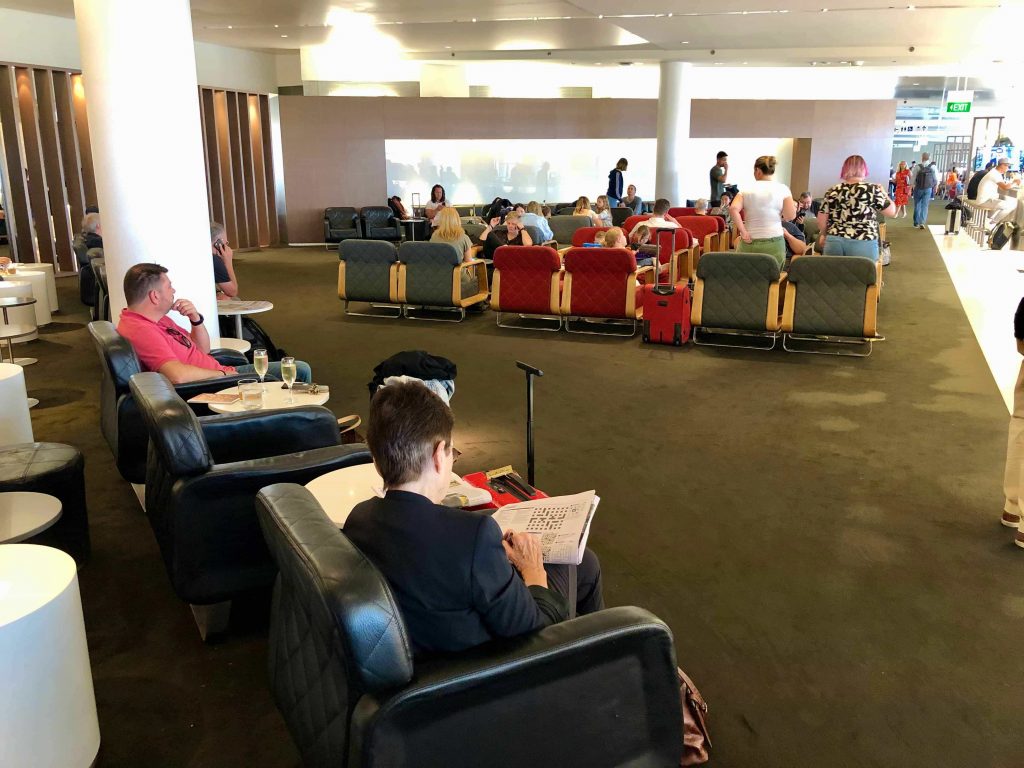 In the same space, you'll find two long dining tables, pre-set with placemats and cutlery. Self-service wine, orange juice and water are available.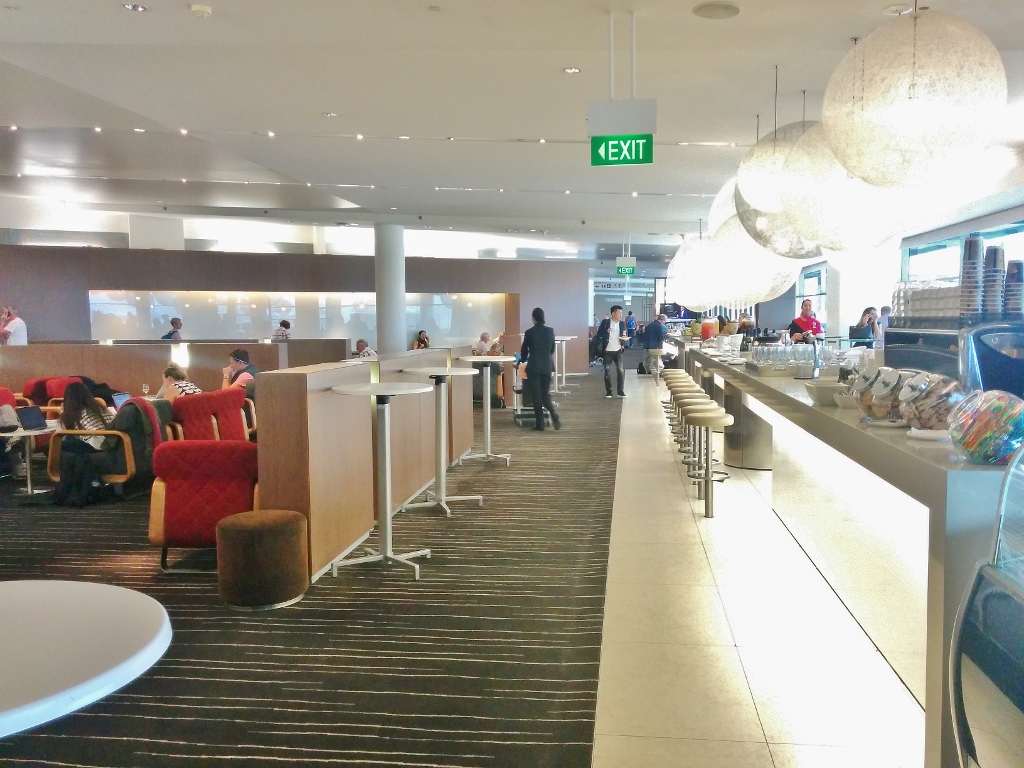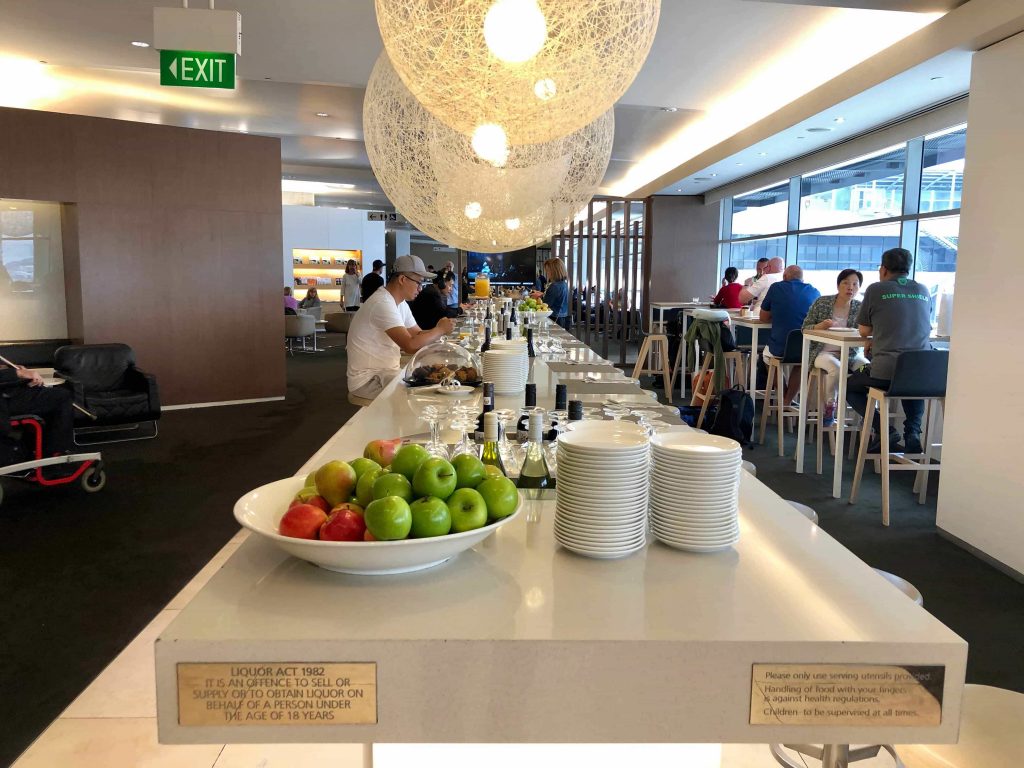 Can you see the four-top dining tables on the right-hand side in the photo above? If you can score one of these, that's one of the best places to sit, eat and work in this lounge.
You'll also get (partial) tarmac views. As this lounge faces north, you'll have views of Sydney's CBD.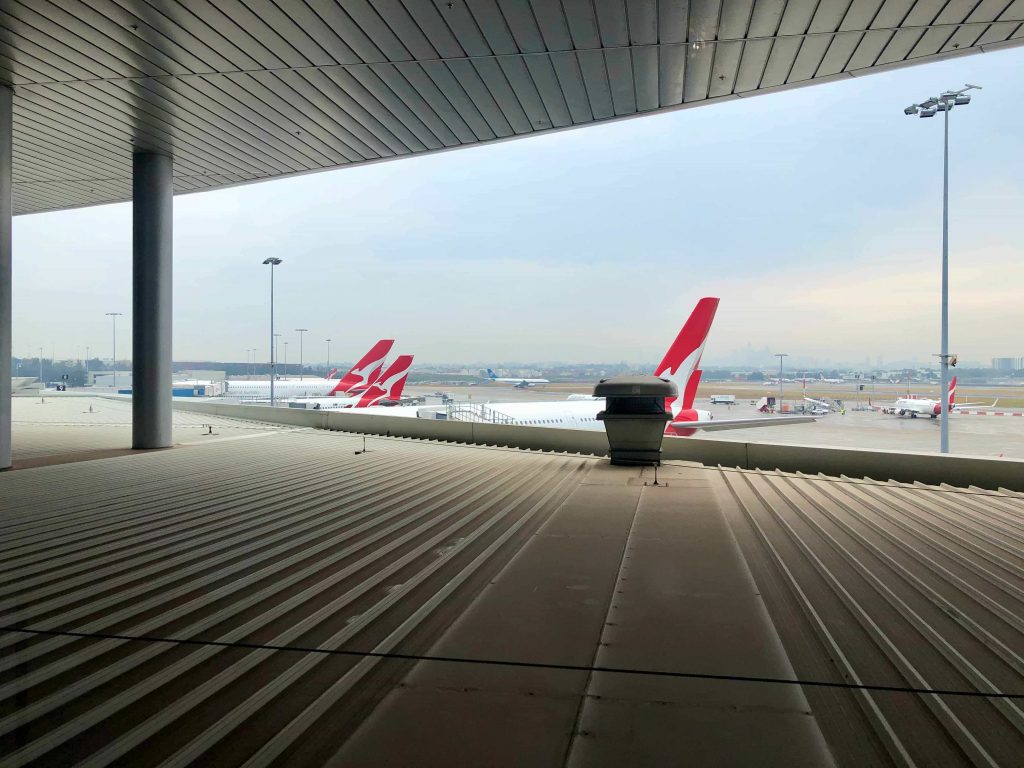 Moving onto the two wings, the lounge is almost identical on each side. If you want to eat or relax, I would suggest turning left as the dining area is slightly more spacious than the right-hand-side one.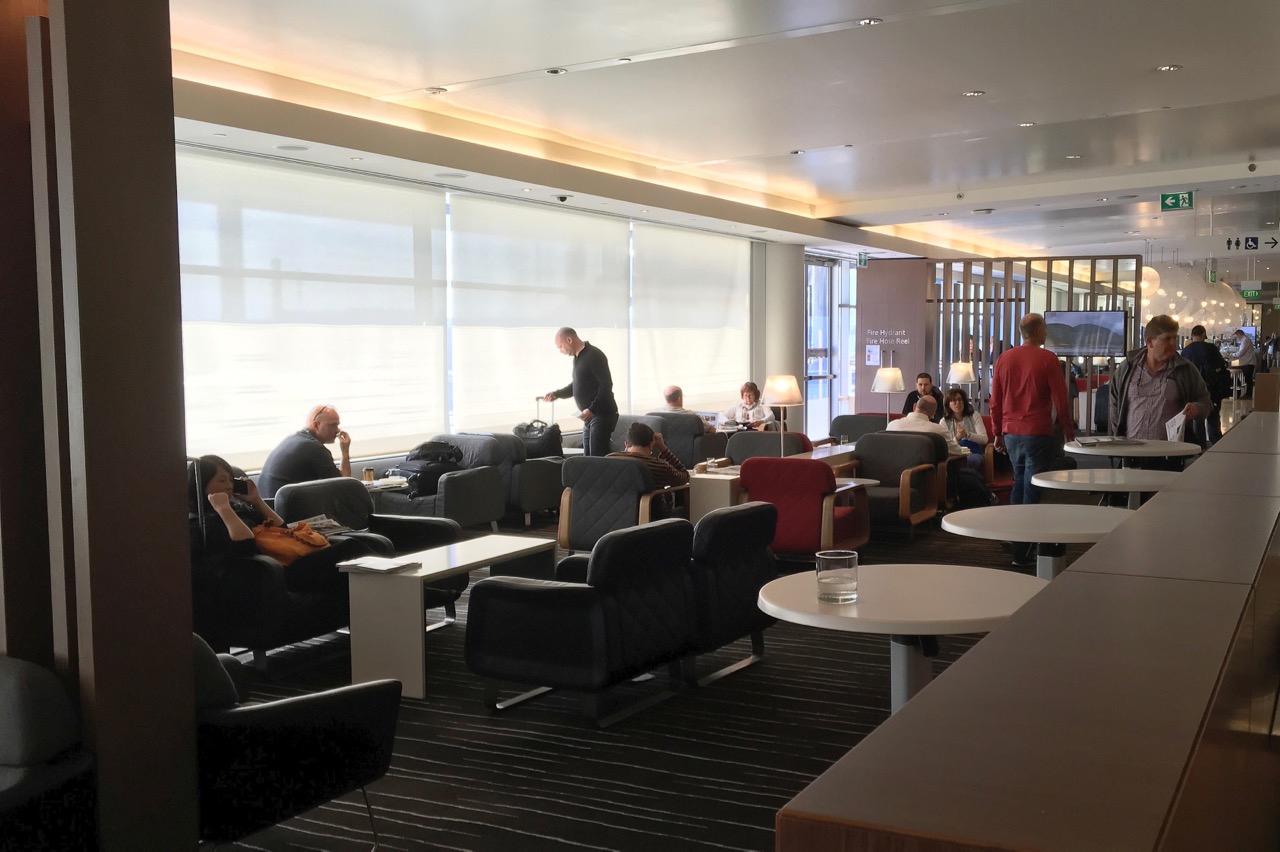 There is a large area at the far-left end that is best for relaxing and socialising.
However, if you really want to get away from people, there is a hidden exterior area through the fire doors at the far-right end (towards the First lounge).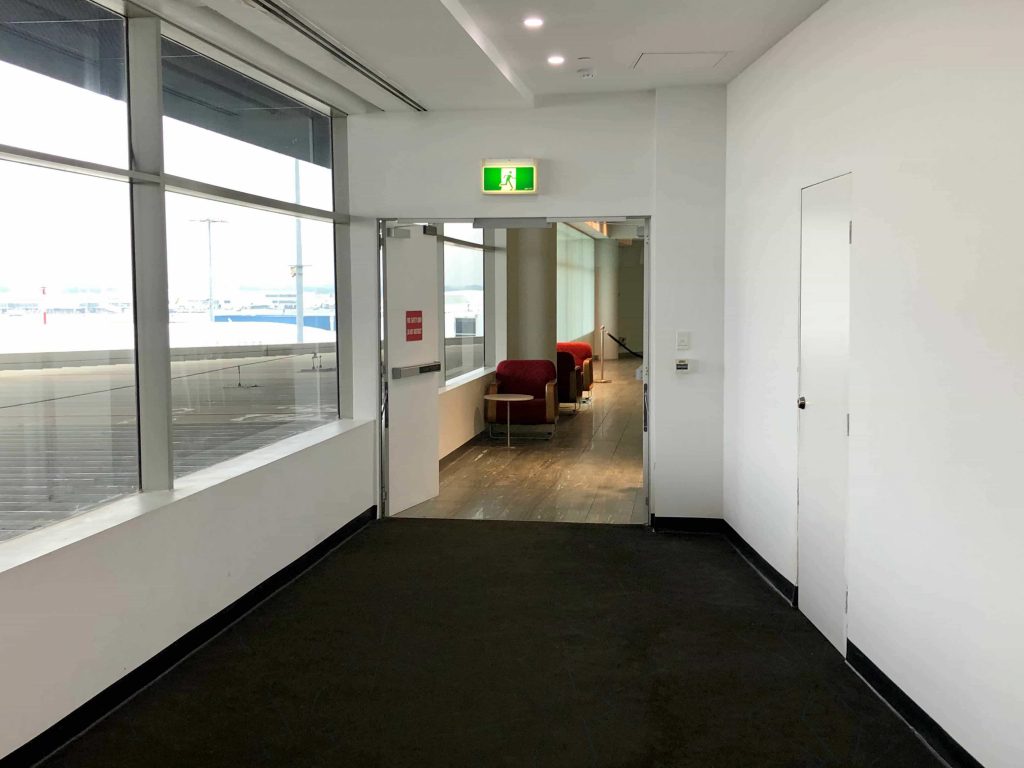 It's an overflow area that has a plant wall. However, note that the air conditioning is quite loud out here.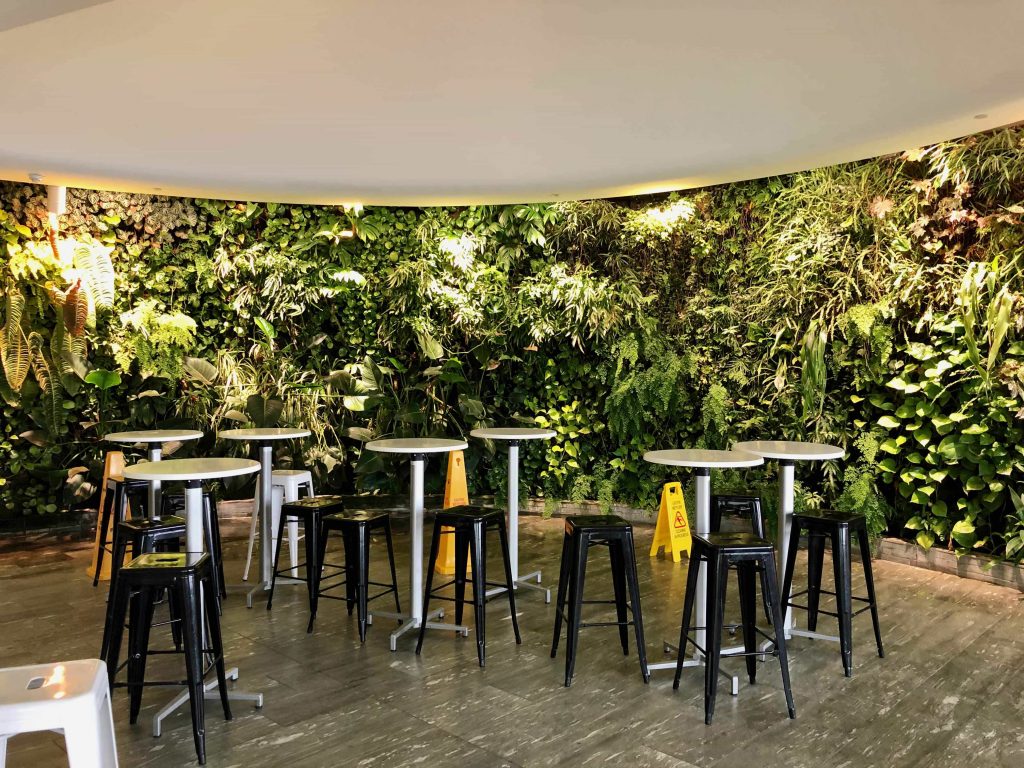 Food and beverage
While the decor of the lounge isn't too exciting, those in search of food and refreshment options prior to their onward flight are more than well catered for.
There are two identical food stations on each side of the lounge. The buffet selections change throughout the day.
On offer for breakfast are typical hot dishes like scrambled eggs and baked beans. There are also lighter options such as cereal, toast, fruit and salad.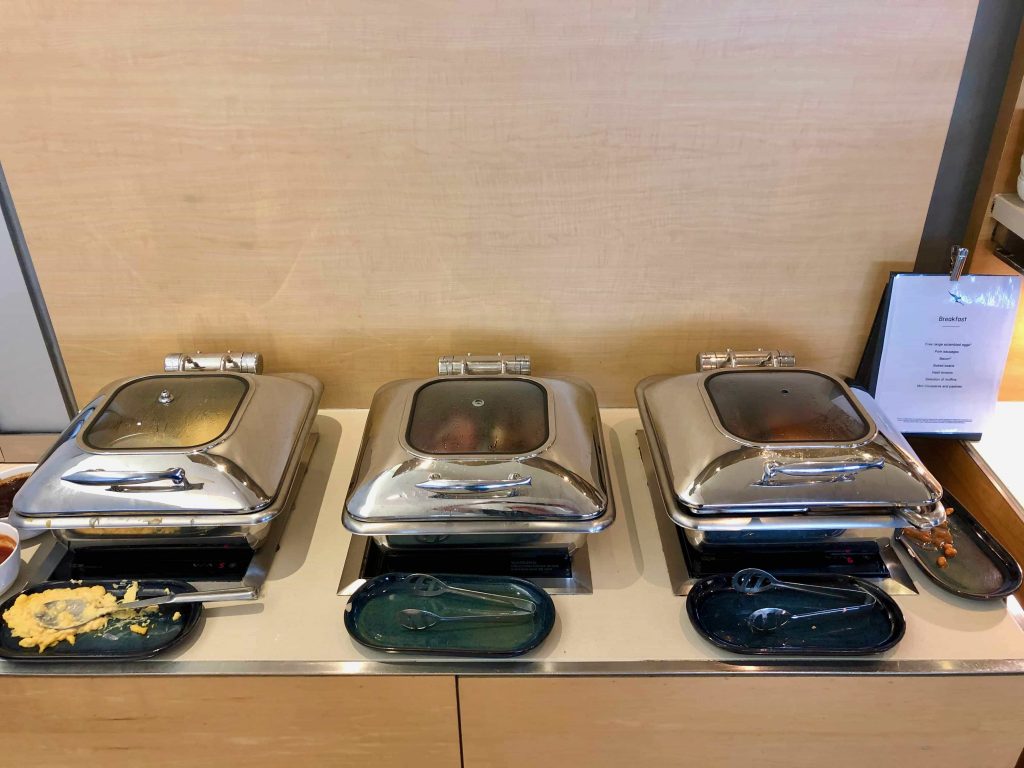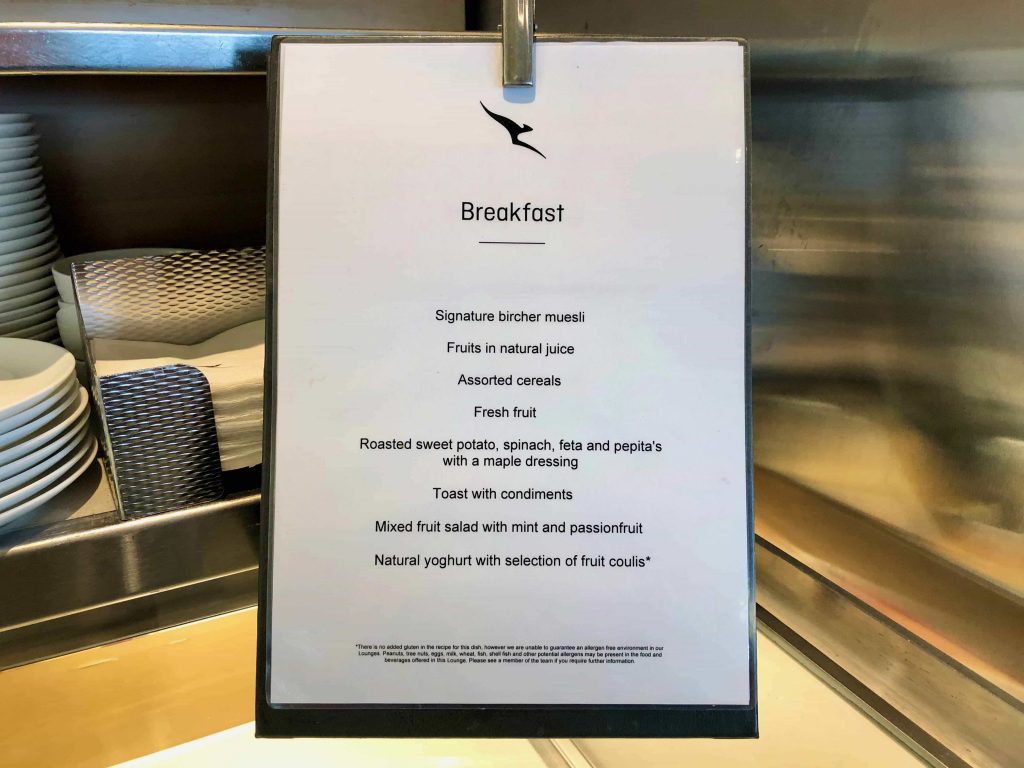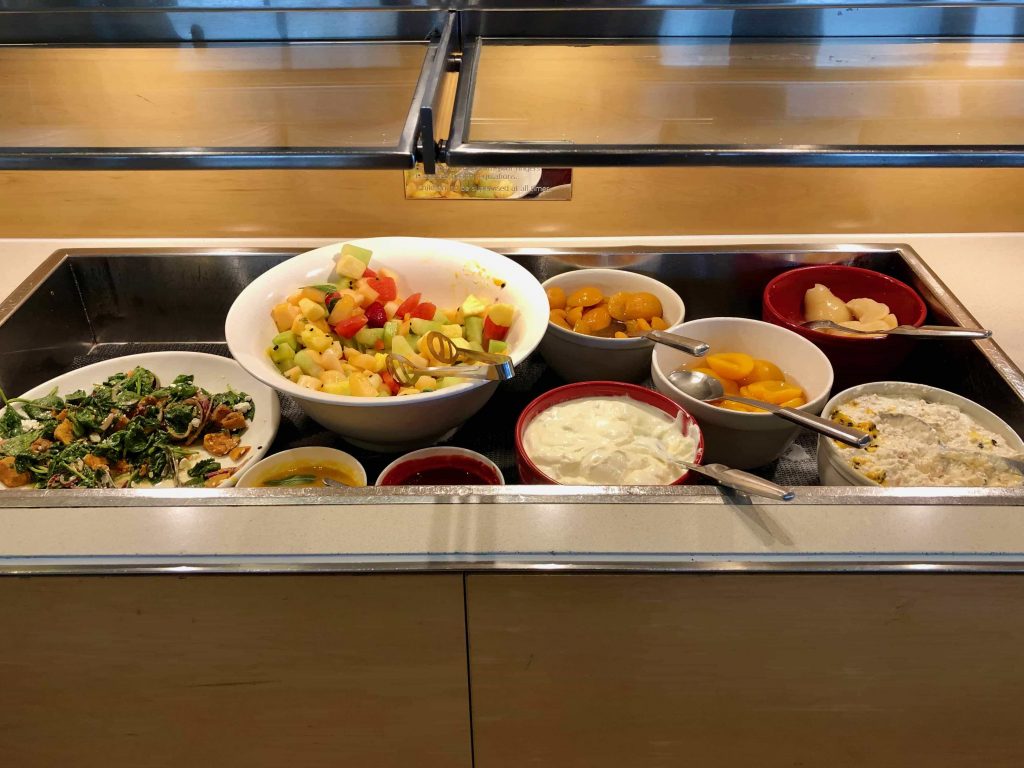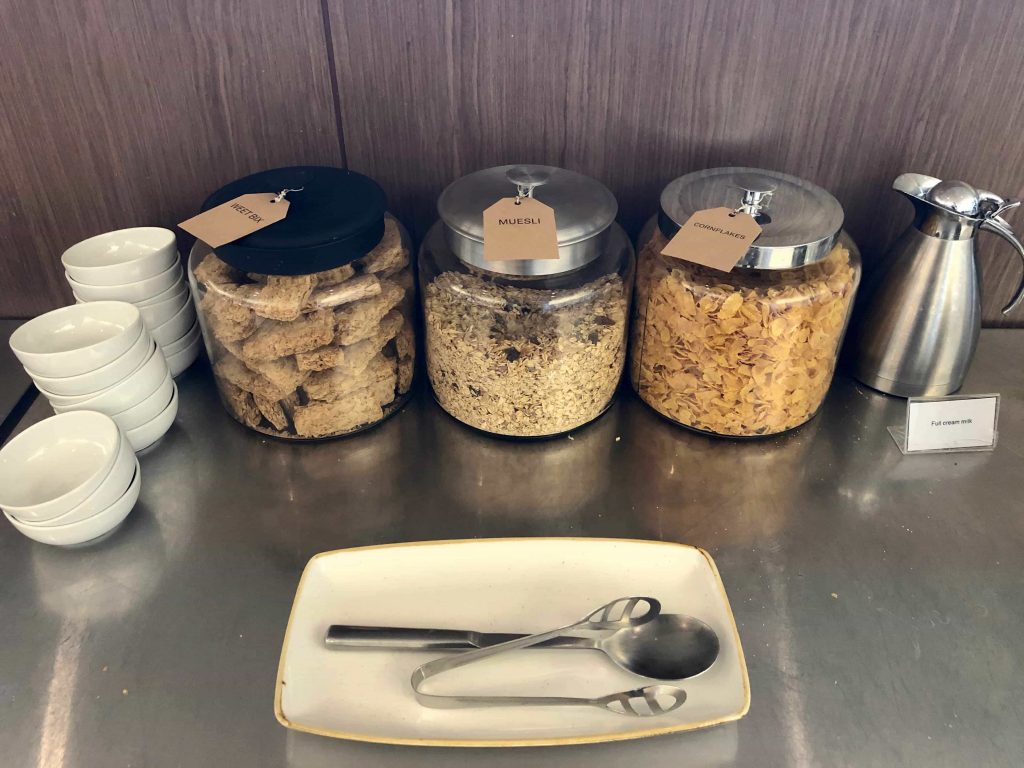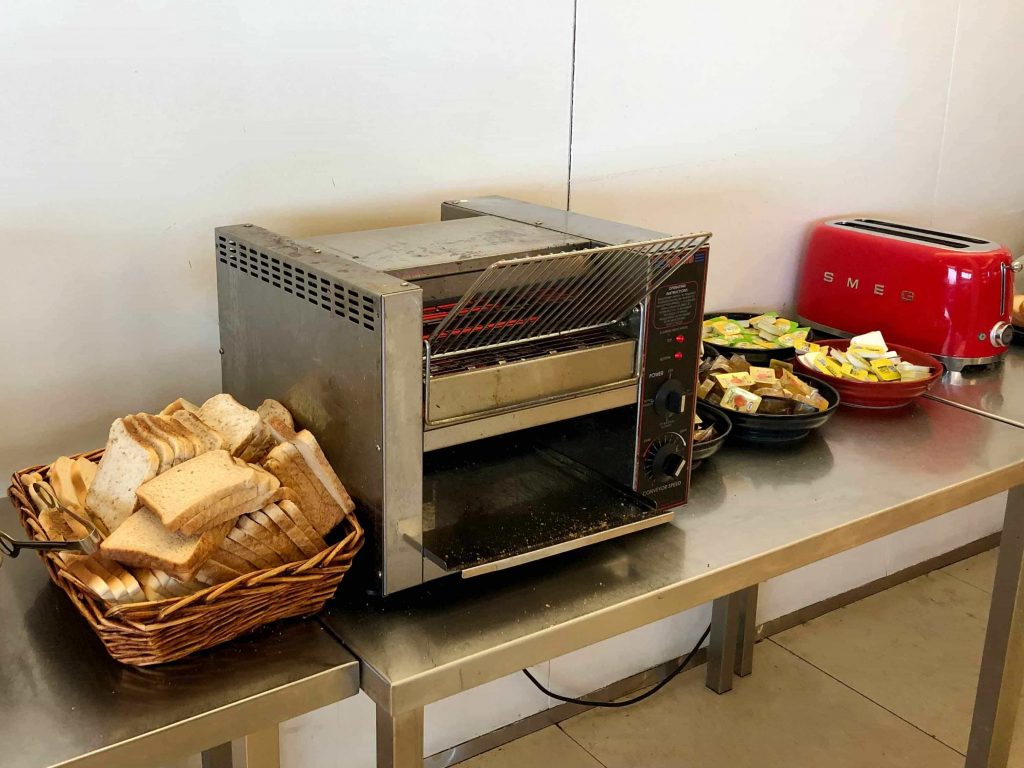 Later on in the day, you'll find more savoury options.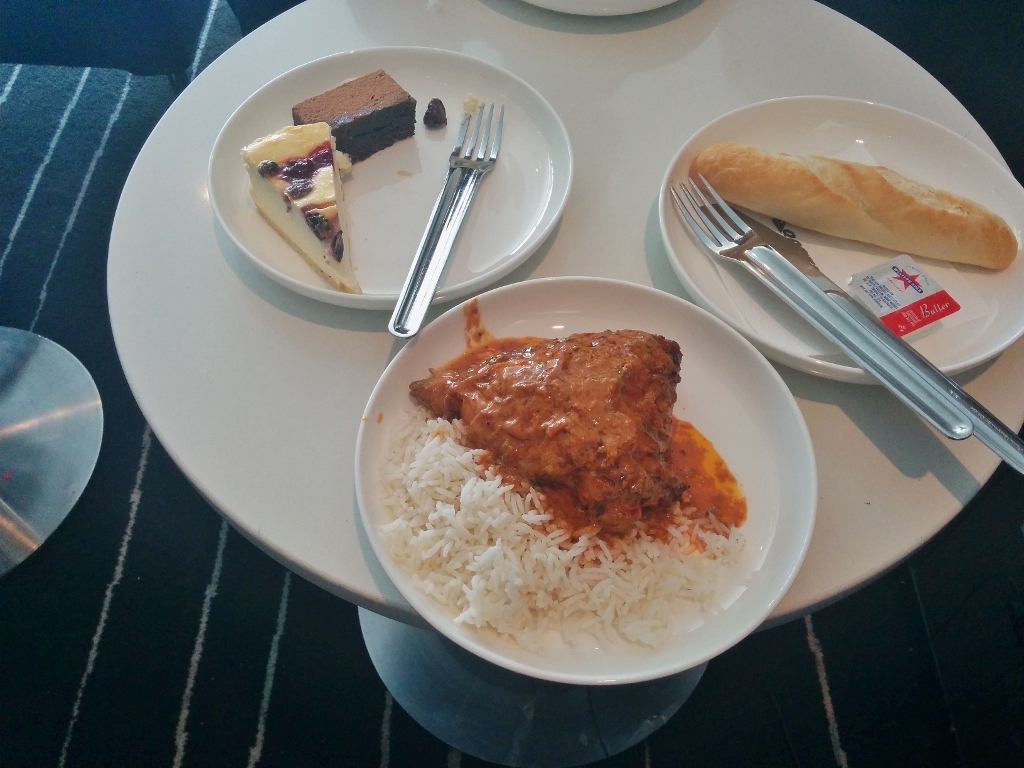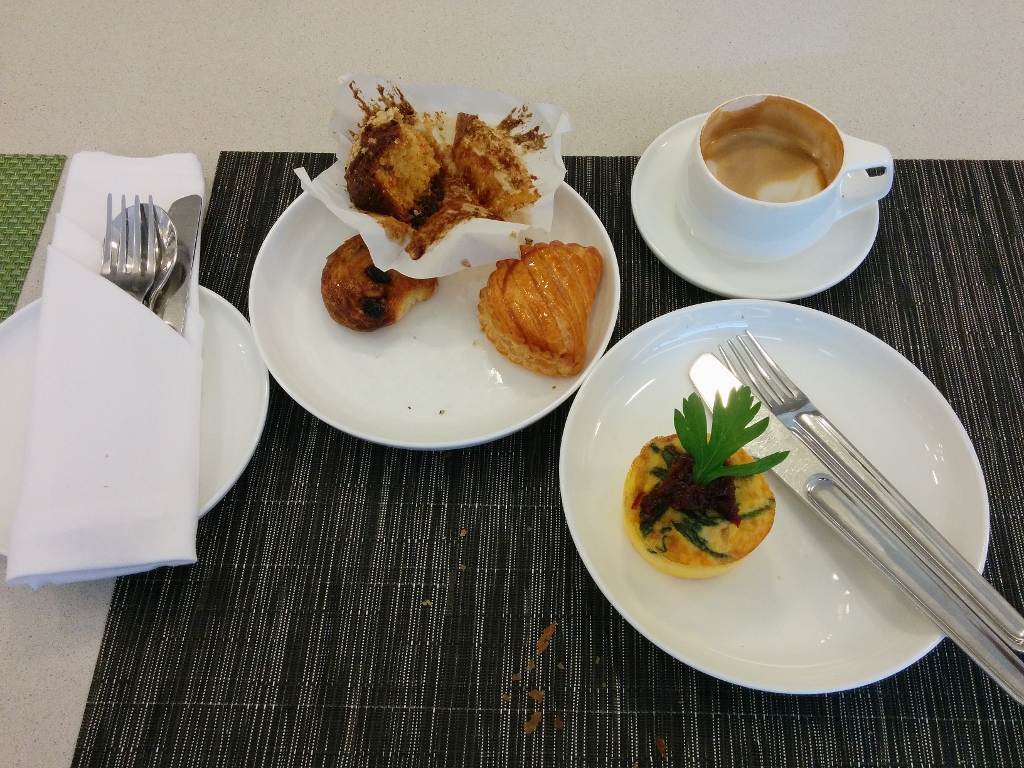 On top of the hot meal and salad offerings, those with a sugar craving should be quite pleased.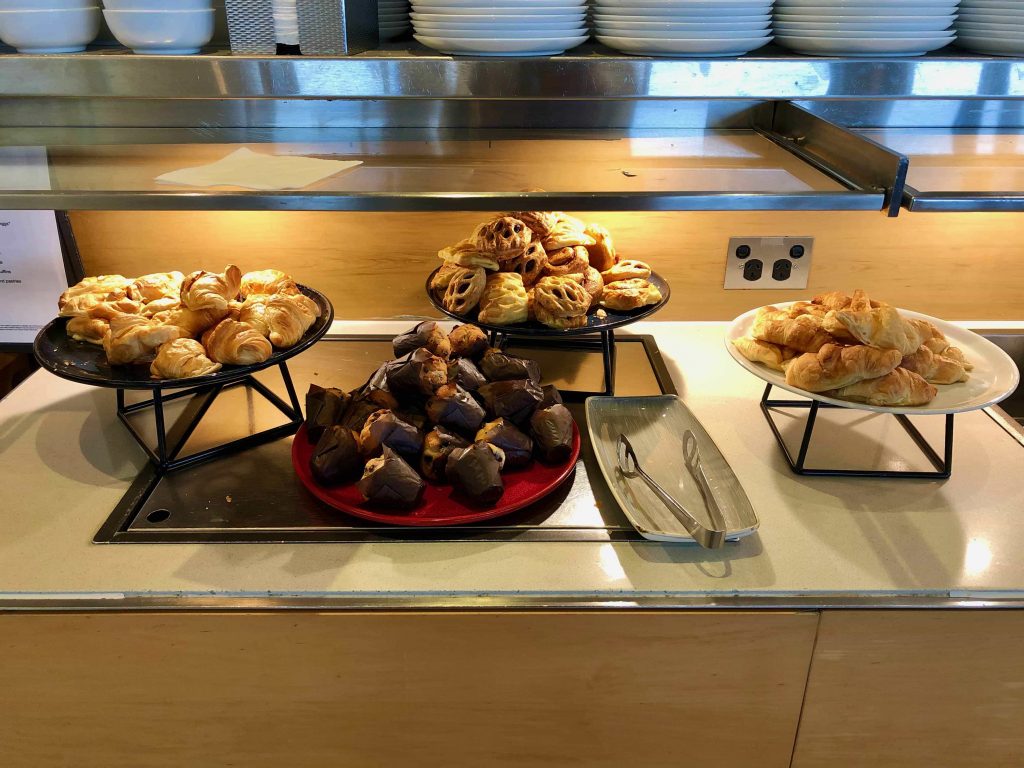 In the centre of the lounge, there is an impressive gelato station, likely a popular spot during a hot summer's day.
Back to the dining areas, it's all self-service. There is an excellent selection of local and imported wines and beers, along with numerous non-alcoholic beverage options as well as spirits.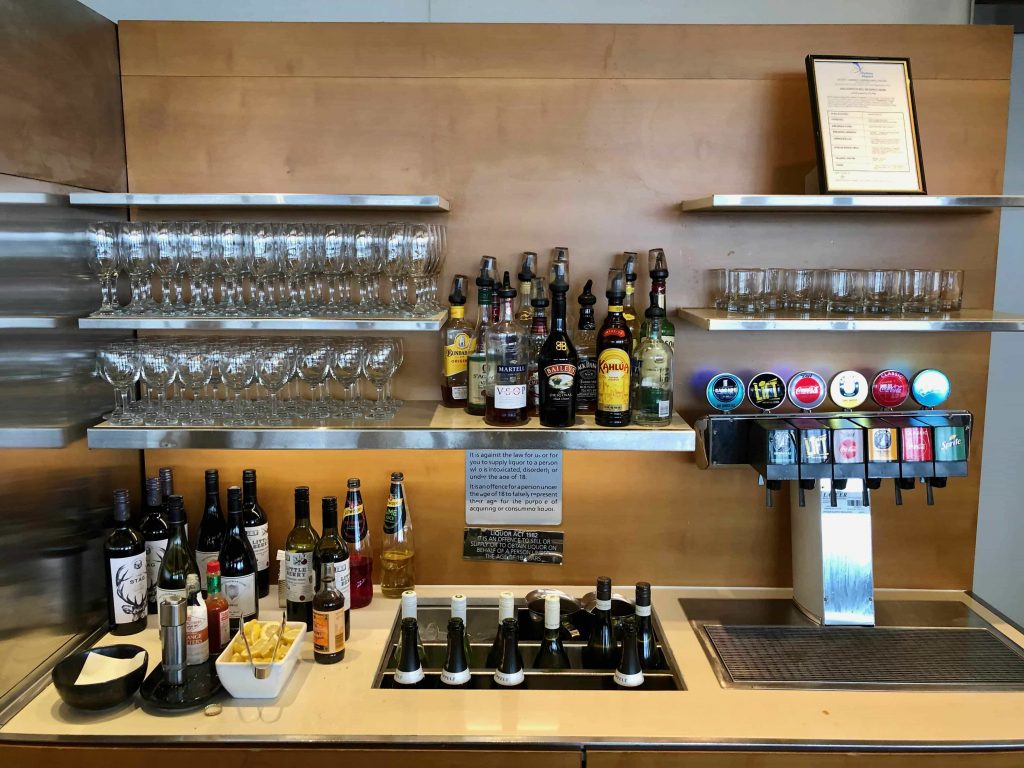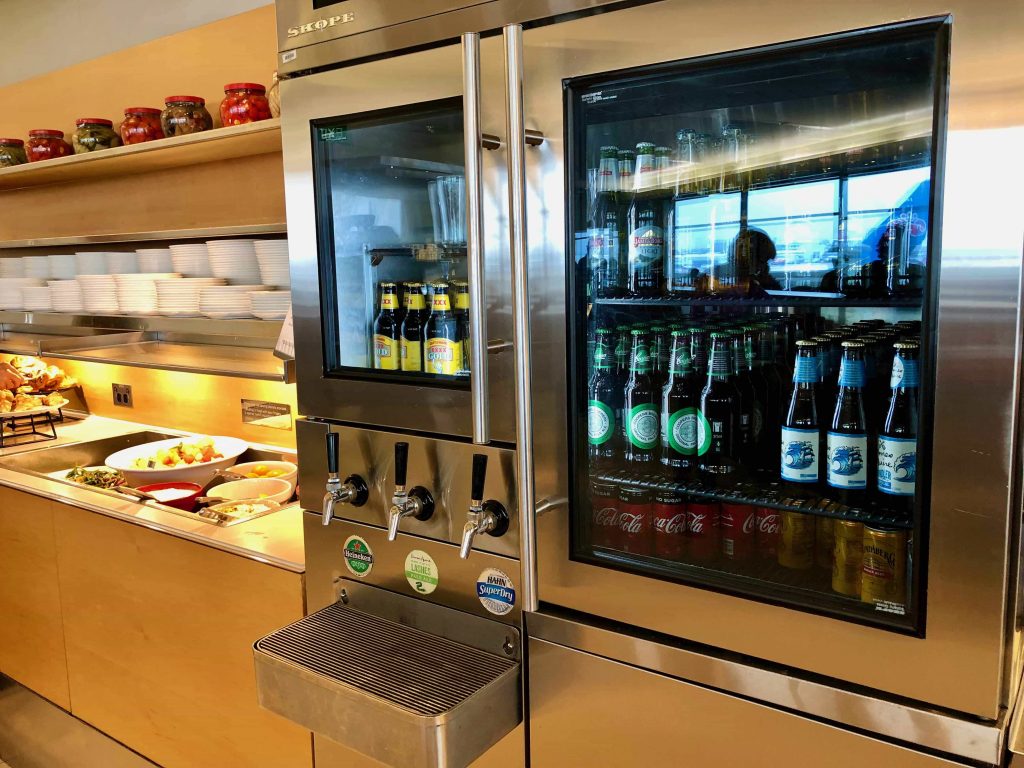 There are three beers on tap.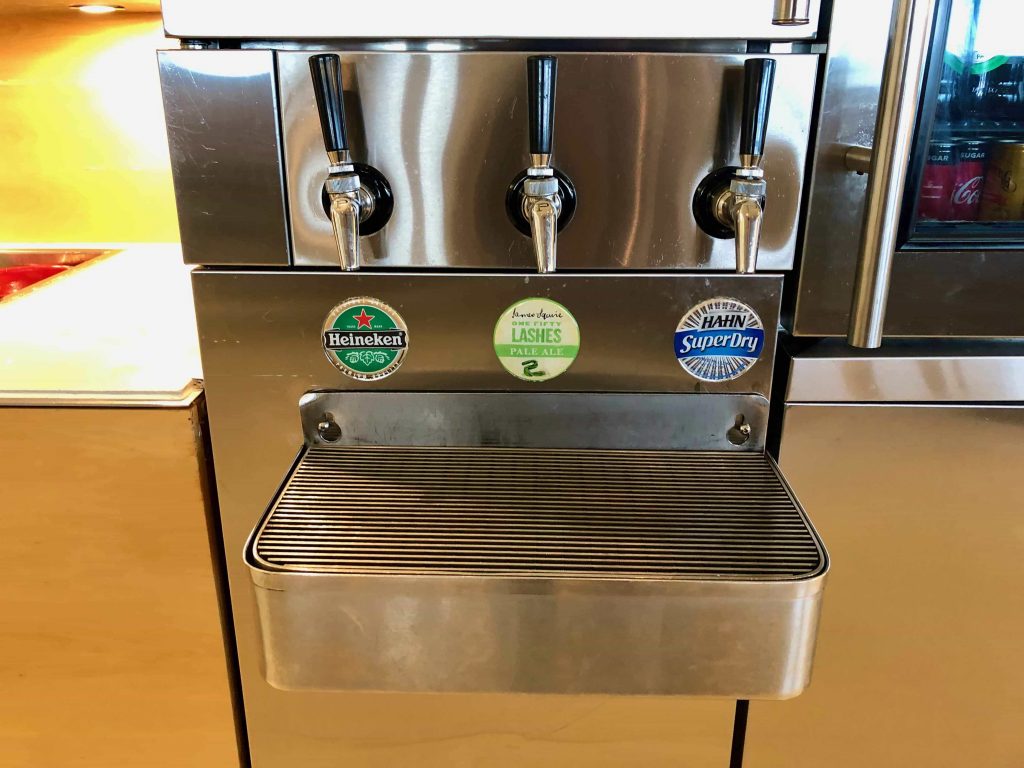 There are also wine and champagne available on the central dining tables.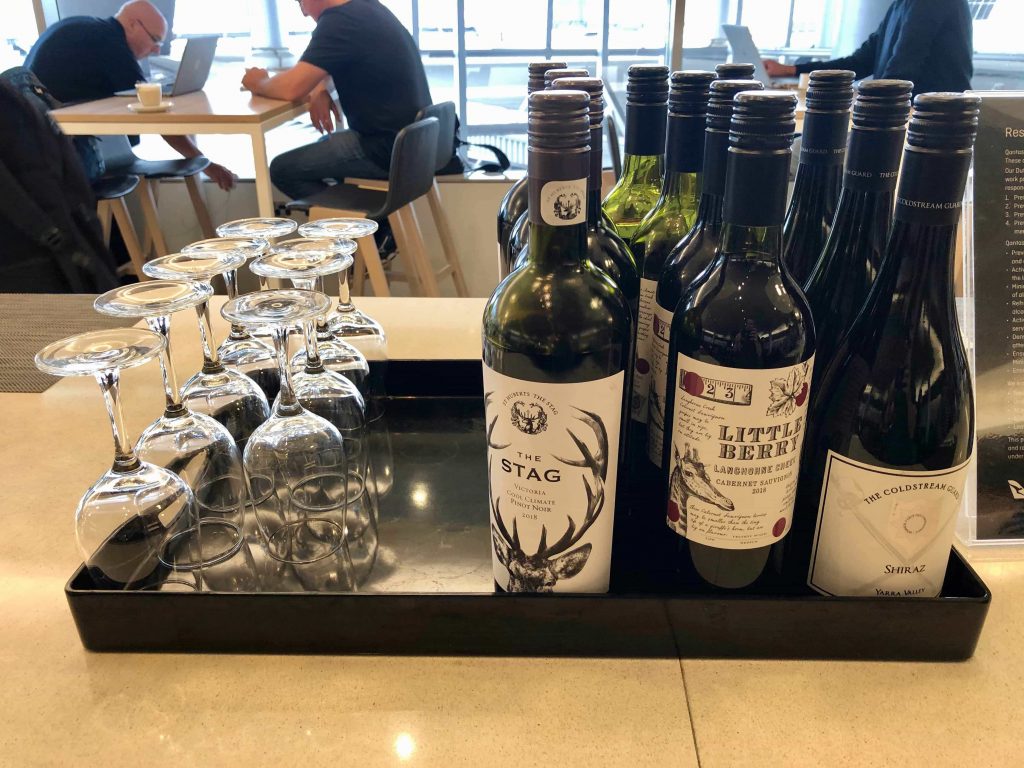 Finally, one of the best features of Qantas' lounges is its focus on barista-made coffee. There are two stations in this lounge, one in the central area and a secondary one to the left, which may or may not be open depending on timing.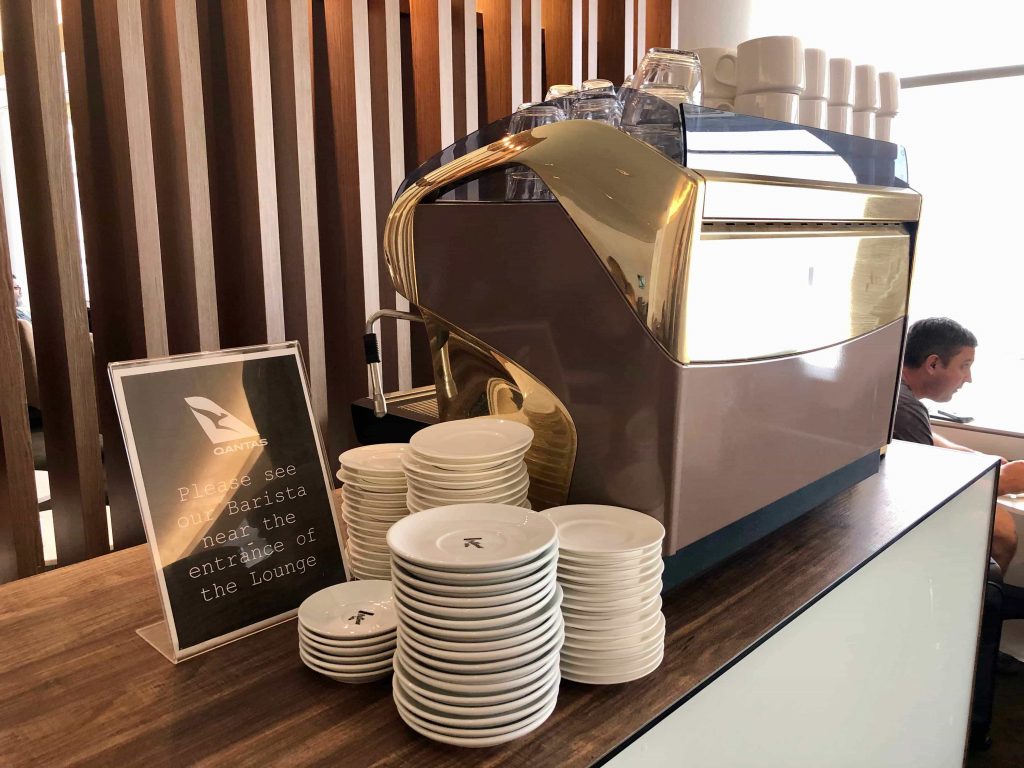 Amenities
There are two sets of bathrooms, which were kept clean throughout my two-hour visit. The ones to the left have showers.
The bathroom facilities are decent, providing a contemporary-designed area to cater for those needing to freshen up.
The fresh and light environment was calming and, as usual, Qantas' inclusion of the complimentary ASPAR skincare products is always a nice touch.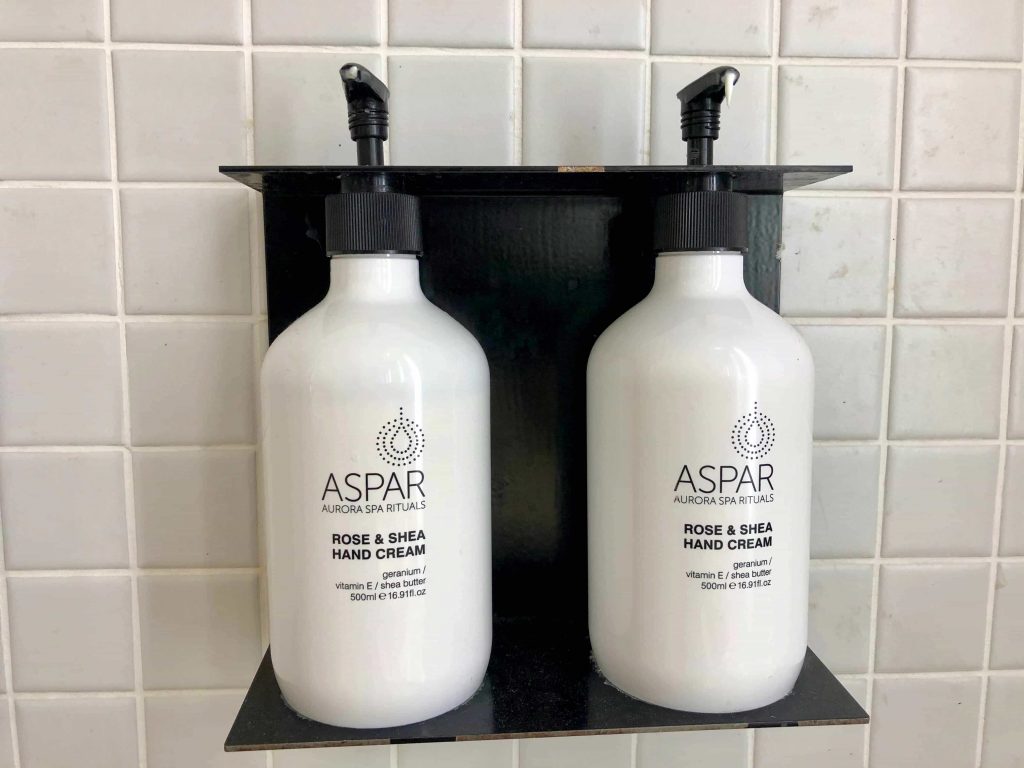 The WiFi is quick to connect to and clocks excellent speeds of 106/83 Mbps download/upload.
Customer service
I found the staff hard-working and friendly. Dirty tables were cleared away promptly.
However, I didn't like the annoying flight announcements being made on the loudspeaker frequently.

Lounge access options
By class of travel: Business and First Class passengers on Qantas; oneworld partner airlines such as American Airlines, Cathay Pacific, Japan Airlines, Malaysia Airlines, LATAM and Qatar Airways; and non-alliance partners such as China Eastern, Jetstar (Business Max fares only) and Emirates
By airline frequent flyer status: Qantas Gold, Platinum and Platinum One members
By airline partner frequent flyer status: Emirates Skywards Gold and Platinum members
By alliance frequent flyer status: oneworld Sapphire or Emerald members departing on a oneworld flight
By lounge membership program: Qantas Club members travelling on a QF or JQ flight number
By day pass: Qantas single-entry passes travelling on a QF or JQ flight number
Most passengers above can bring one guest along but usually, they have to be on the same flight or at least another oneworld flight. Check your eligibility here.
Frequently asked questions
Who can use the Qantas International Business Lounge?
Passengers travelling in Business Class gain access to this lounge, as well as those holding elite status with Qantas, oneworld or Emirates. Qantas Club members and those holding single-entry passes and travelling on a QF or JQ flight number can also enter the lounge.
Can I use the Qantas Lounge when flying Jetstar?
Only Business Class passengers who have purchased a Jetstar Business Max fare can enter a Qantas lounge before an international flight. However, Qantas elite status and Qantas Club members can enter a Qantas lounge before either a domestic or international Jetstar flight.
Summing up: our take
This lounge is large but is often busy, given it is a workhorse facility at Qantas' main hub. Given that, the bland styling could do with a freshen up to bring it up to Qantas' more recent version for how lounges should be created.
In addition to the regular guest privileges listed above, Qantas elite status and Qantas Club members are permitted to have two children under 18 years old accompany them into the lounge. However, they must be travelling on the same onward flight as a member.
The Business Lounge may not compare to the opulence of its neighbouring International First Lounge or the lavish Qantas Singapore Lounge, but I guess it does its job of providing a bite to eat, a drink and connectivity to the internet. Let's just hope Qantas have it on their refurbishment plan sooner rather than later.
What is great
Generous entry allowances
Easy to find
Lots of alcoholic drinks
Barista-made coffee
Clean bathrooms and showers
Gelato station
Fast WiFi
'Hidden' foyer area
Children's play area
Efficient customer service
What's not great
Often busy
Loud
Departure announcements over the loudspeaker
Bland style
In need of refurbishment
No manned bar
Related articles
Review: Qantas International Business Lounge Sydney
was last modified:
February 26th, 2020
by