Qantas run eleven regional lounges in some major regional towns around Australia, usually those where Qantas's regional subsidiary QantasLink fly into.
You can expect a very cut-down experience from the usual domestic Qantas Clubs, as they tend to be self-service and managed by local ground staff rather than dedicated lounge staff.
My local regional lounge in Launceston provides a good example of what to expect in these regional lounges
Lounge details & location
A trend of some Qantas Regional Lounges is that they are located right next to the QantasLink check-in desks, before security.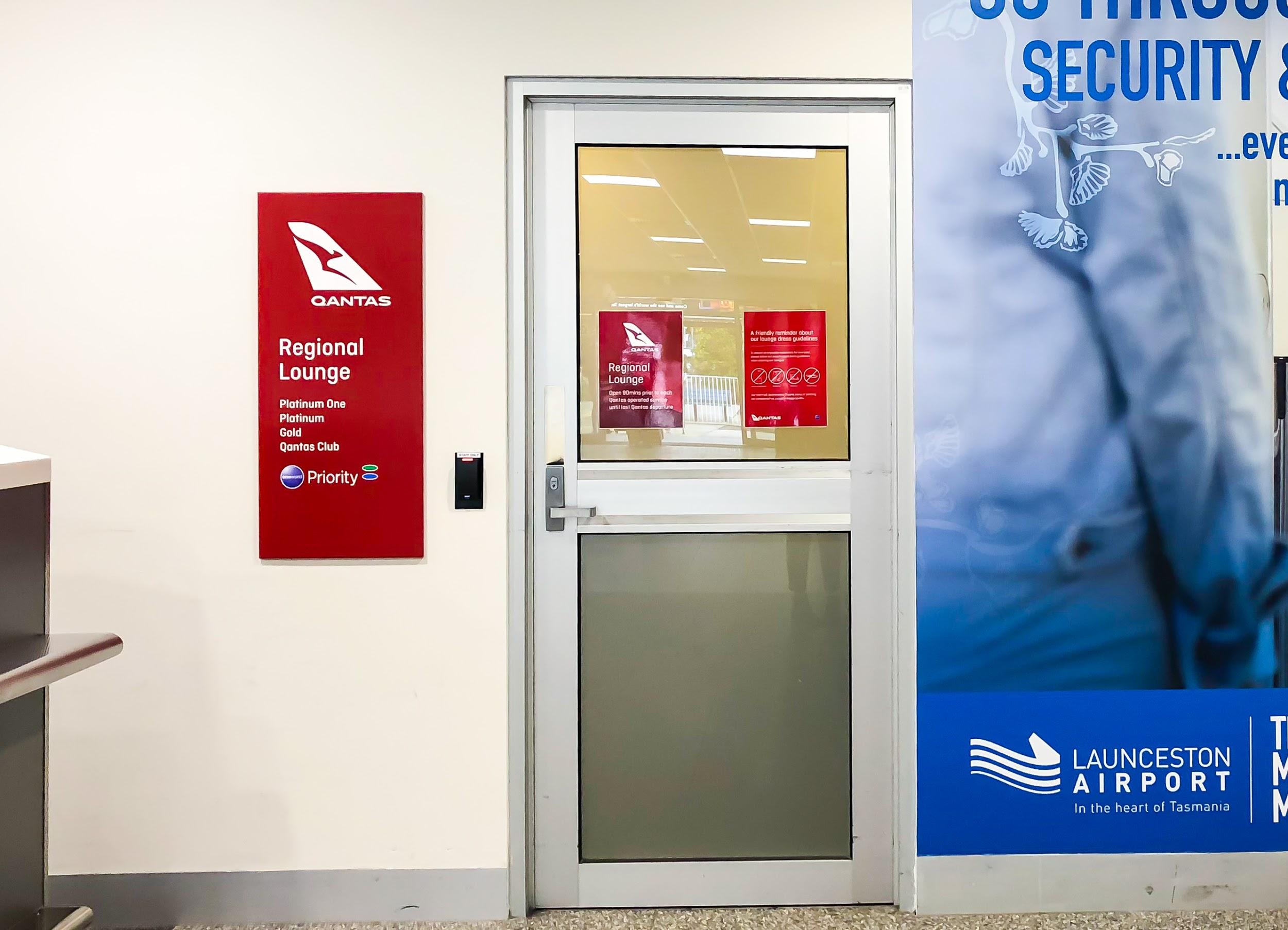 This lounge is officially open from 5am until boarding is closed for the last Qantas flight of the day as well as in between Qantas flights.
However, as an unstaffed lounge, service desk agents can use their discretion to let eligible frequent flyers and lounge members in before a Jetstar flight if there is a long gap until the next Qantas departure.
Lounge seating
This is the view that greets you as you walk in. Keep in mind that the Launceston lounge is probably one of the smallest and oldest in Qantas' network, compared to the newer and more upmarket regional lounge in Karratha, for example.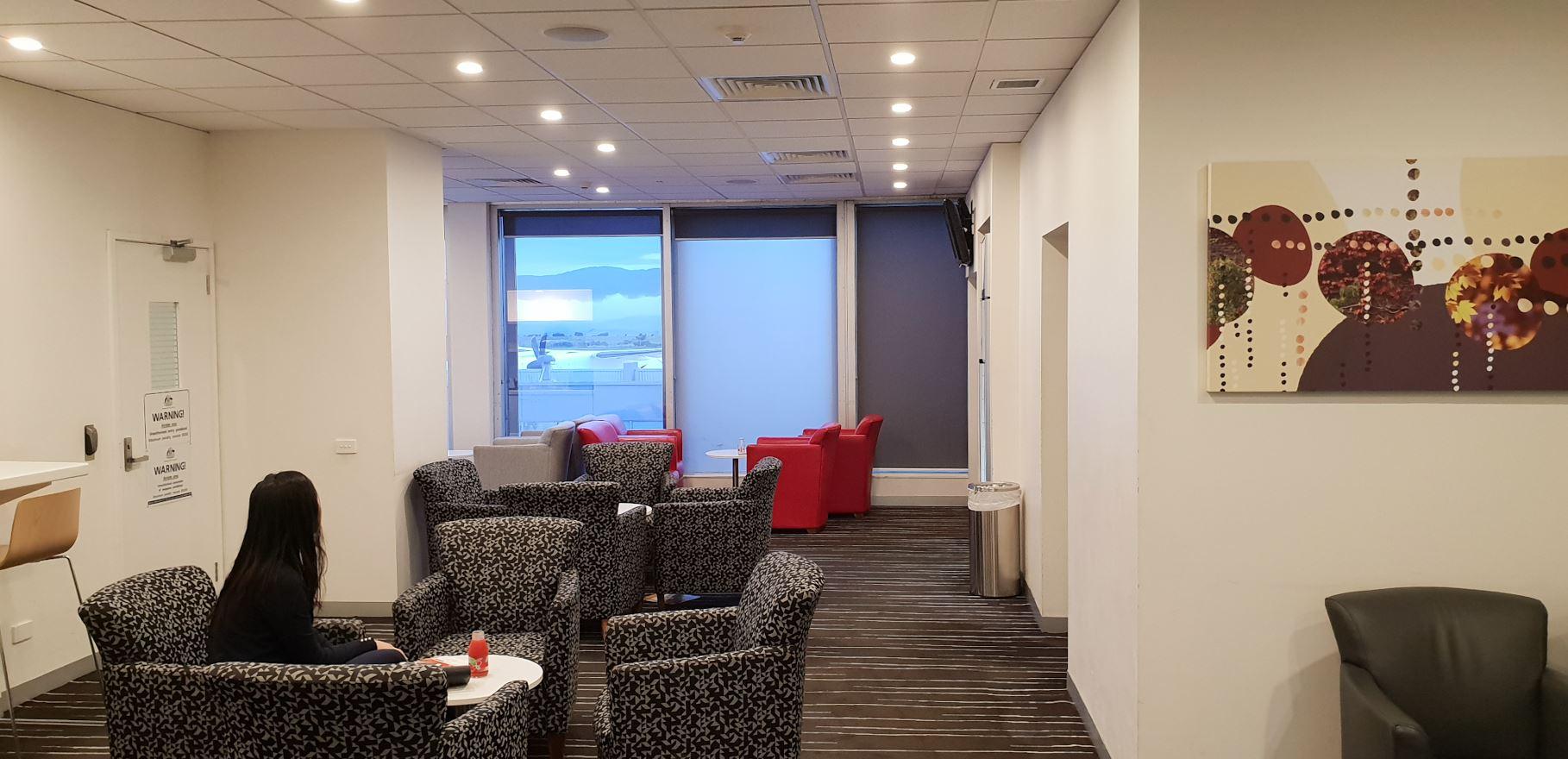 Most of the lounge is taken up by a simple collection of chairs around small tables.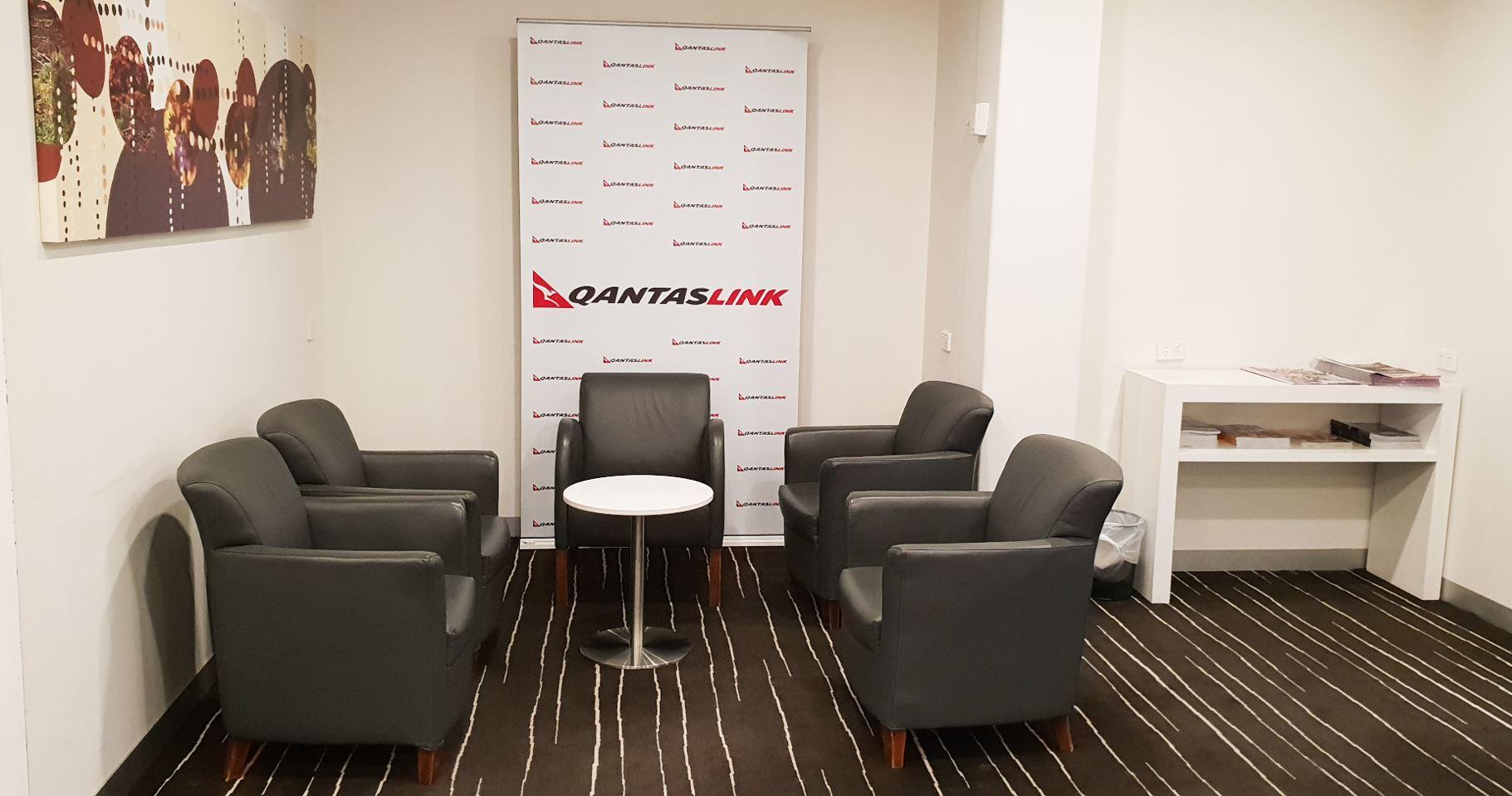 An unlocked drinks fridge sits at the corner, offering unfettered access to soft drinks, juices and beers at any time of the day.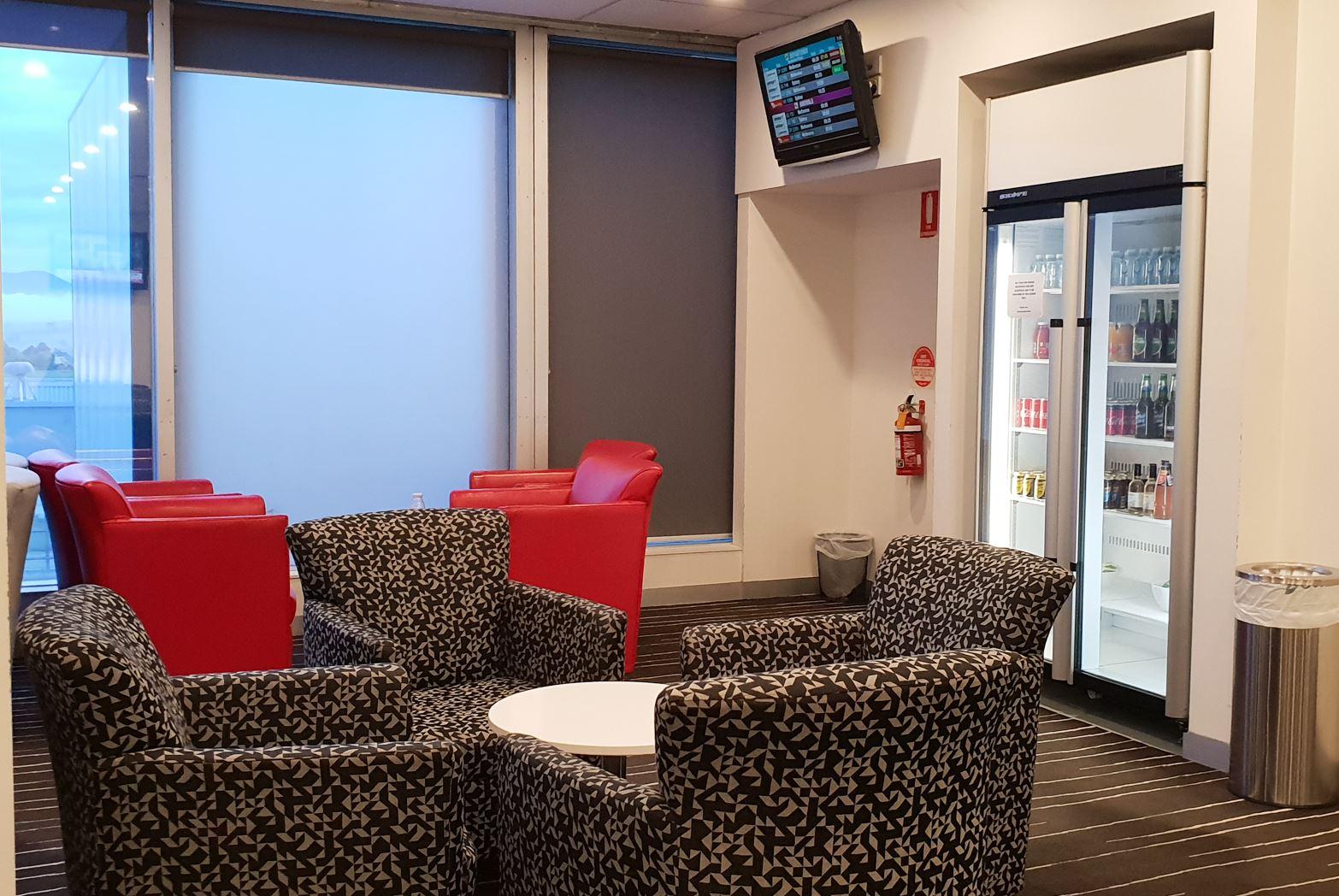 If you need to do some work, the high bar stools are the best place to perch with some power ports located on the wall nearby (not pictured below, but take my word for it).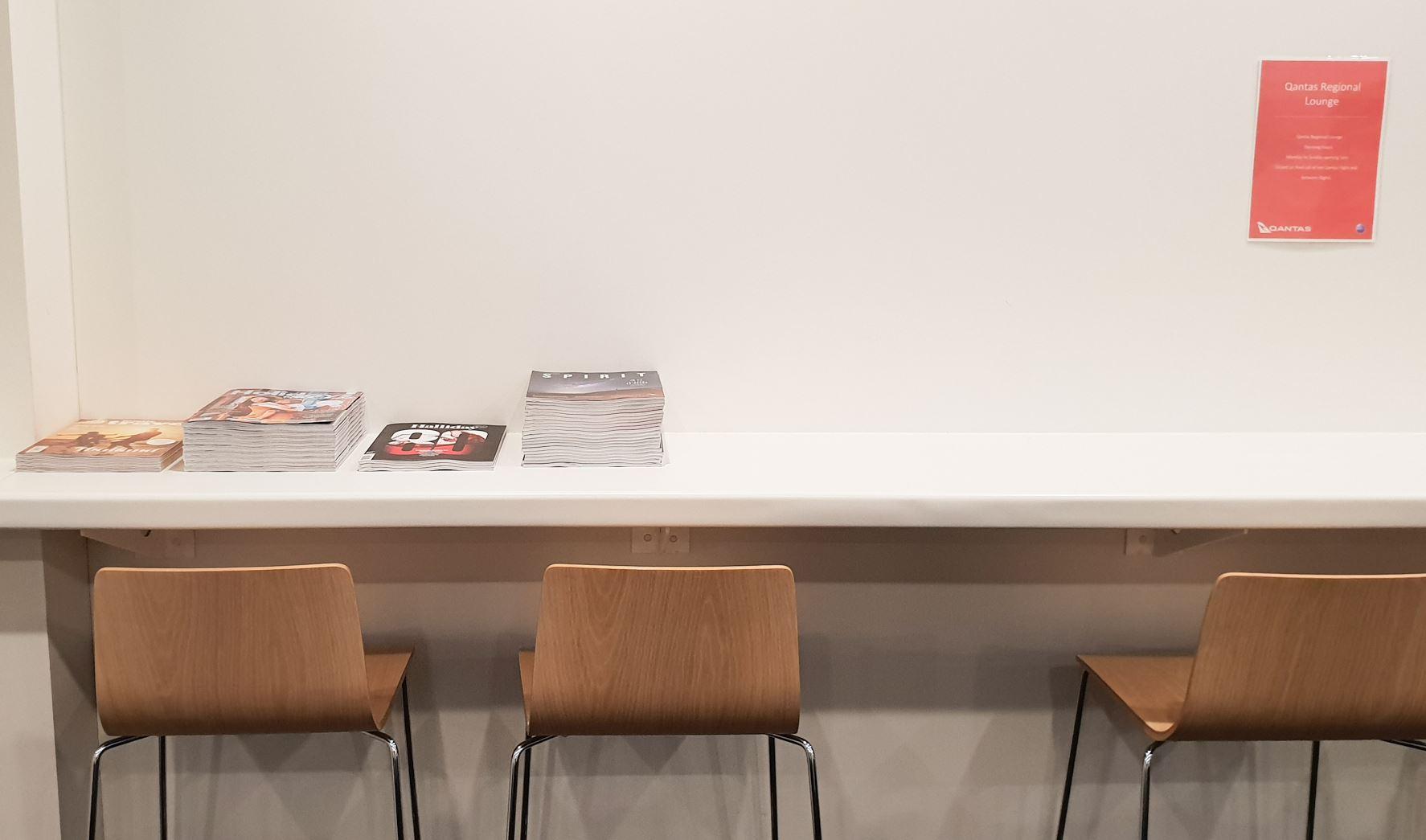 The lounge snakes around to the left like an 'L' shape, which leads to some windows for natural light and views of the tarmac.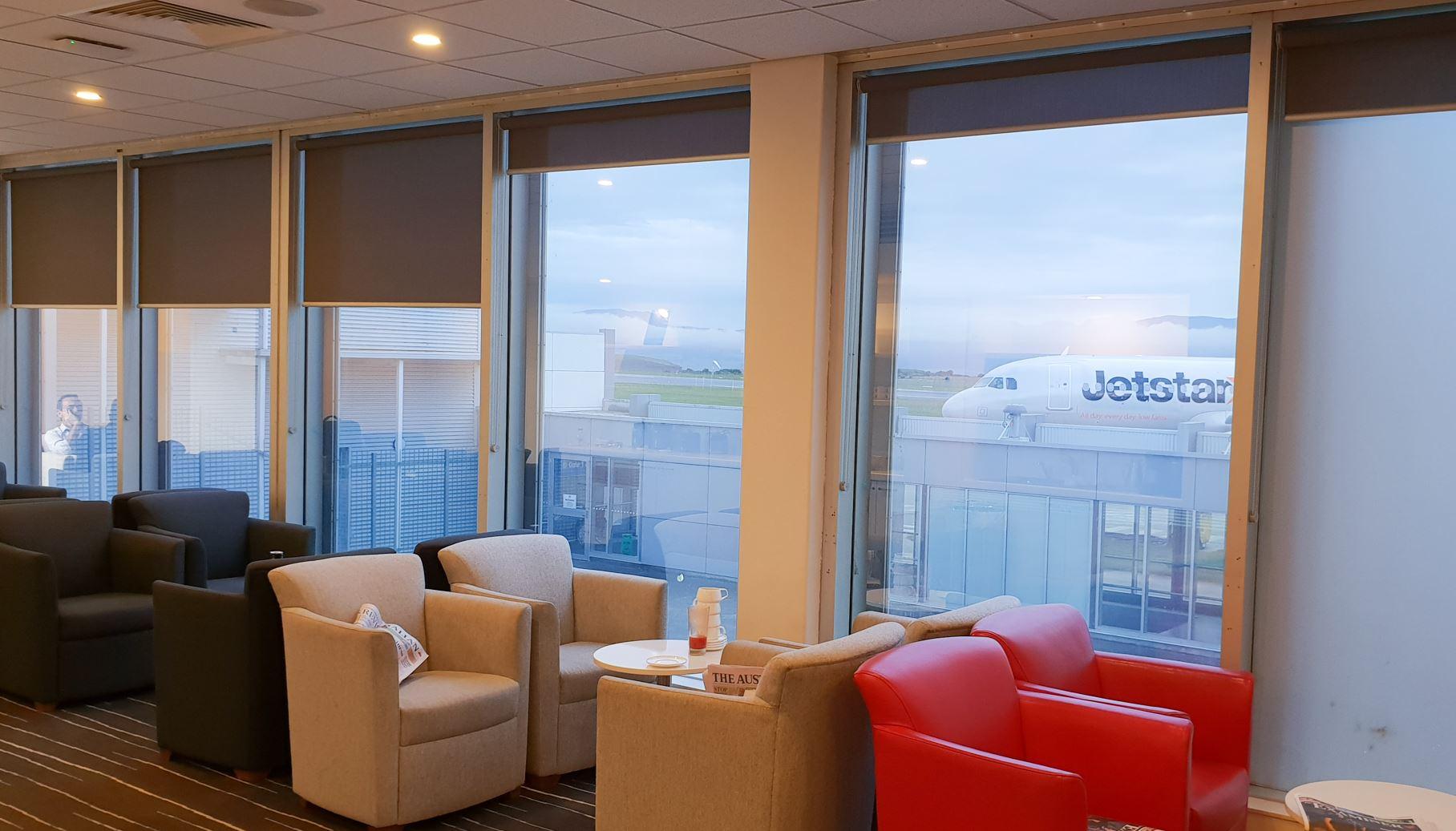 The hot beverages and snacks are found in a mini-kitchenette on this arm.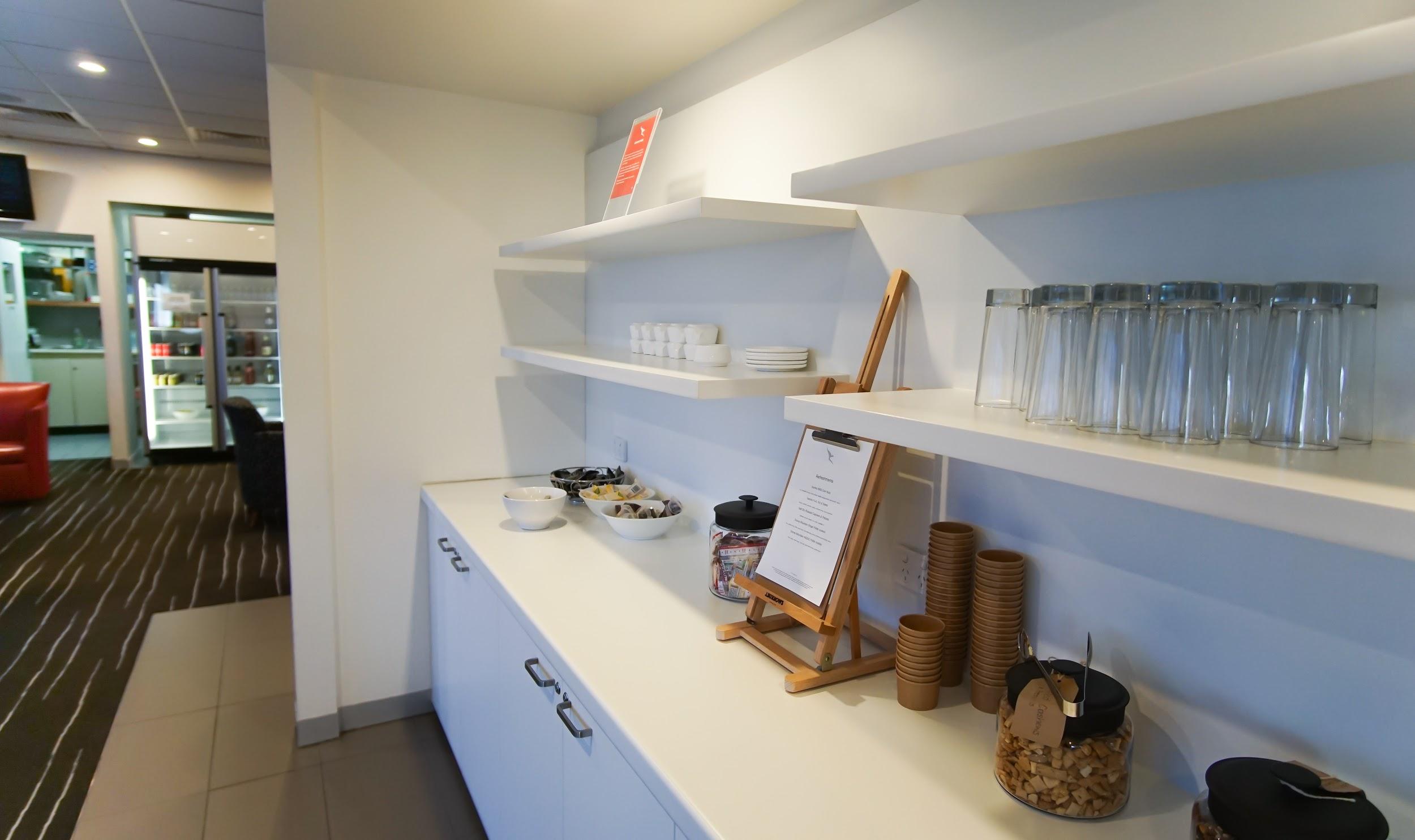 Food & drink
As an unstaffed lounge, there are no substantial hot or cold food items at all—just a selection of snacks ranging from cookies and protein balls to nuts and crisps.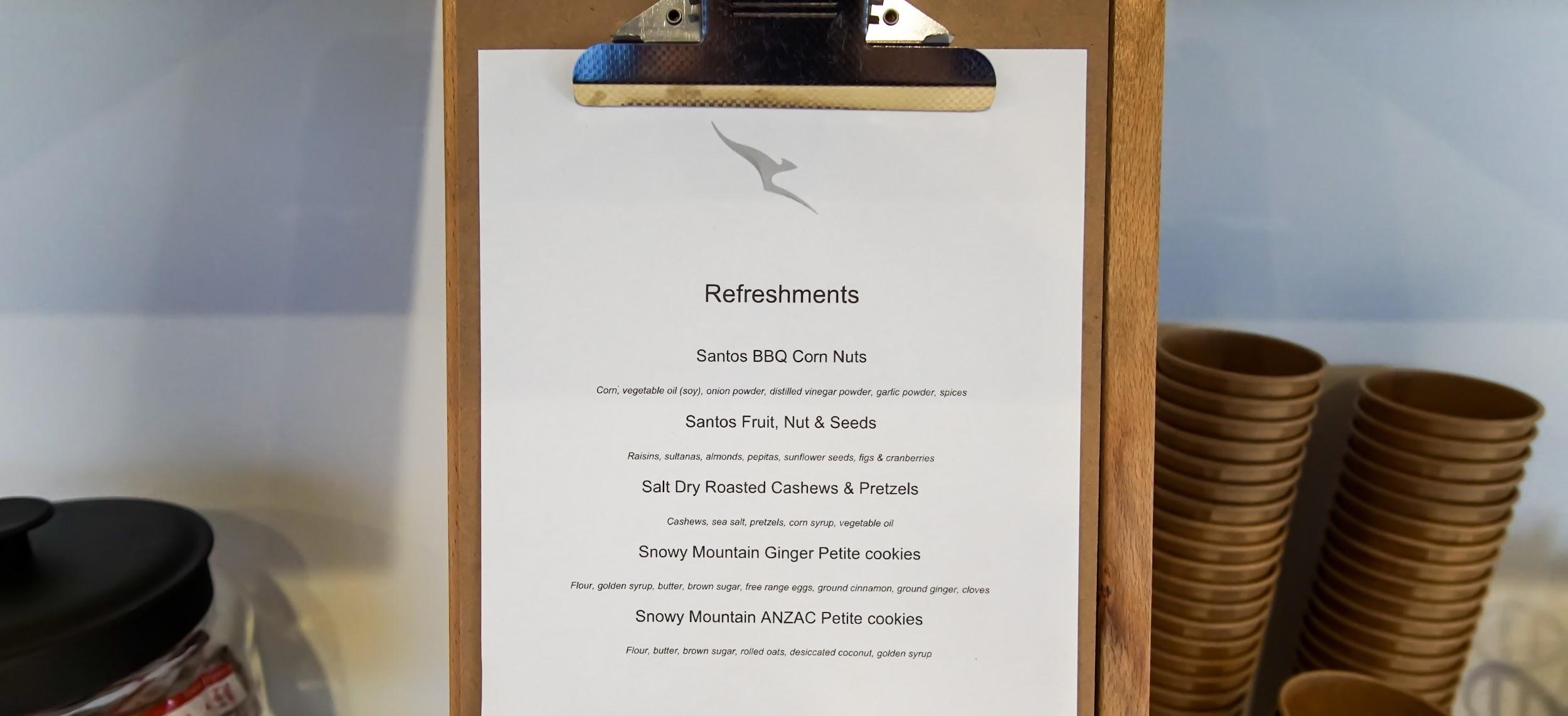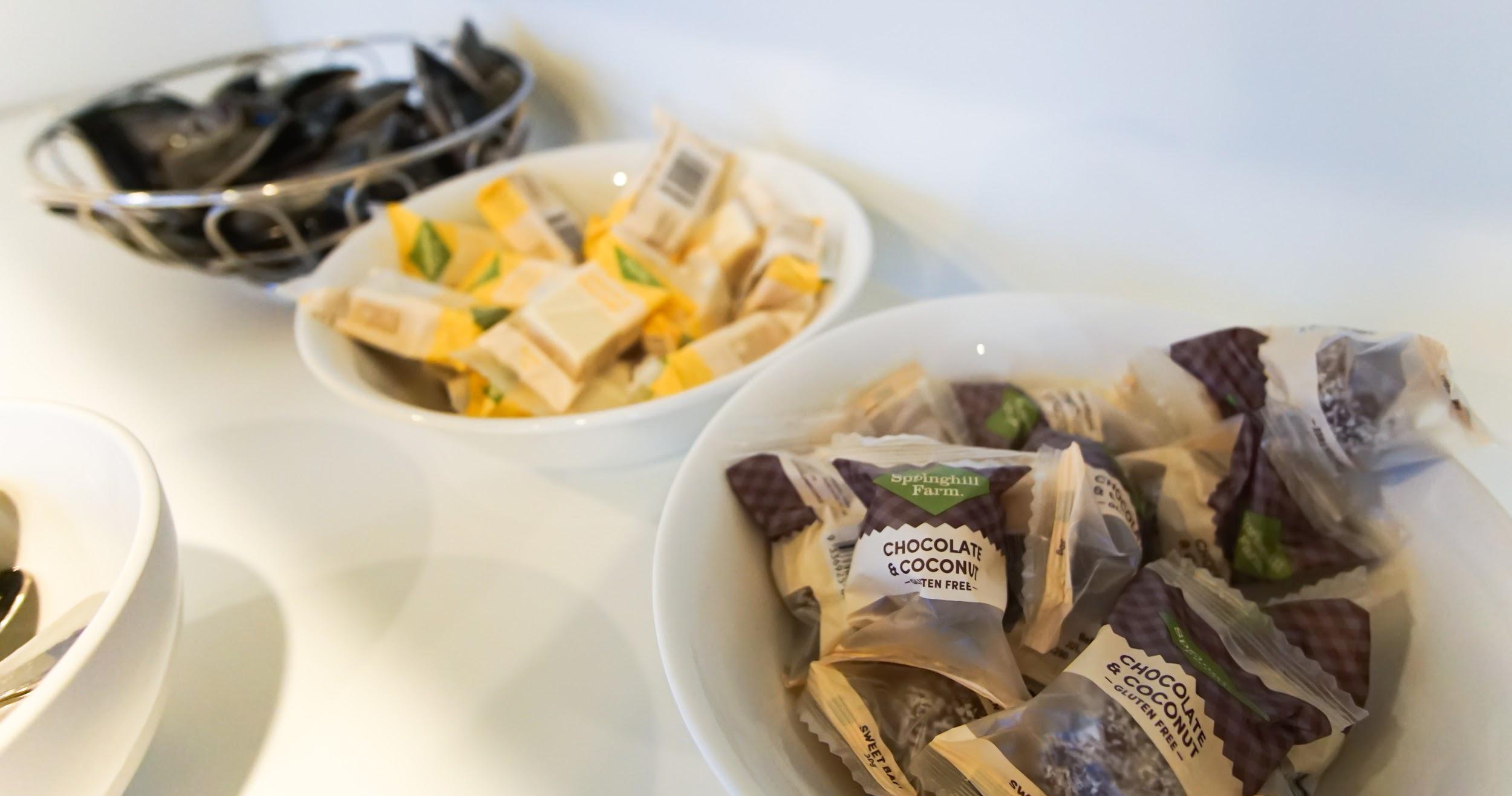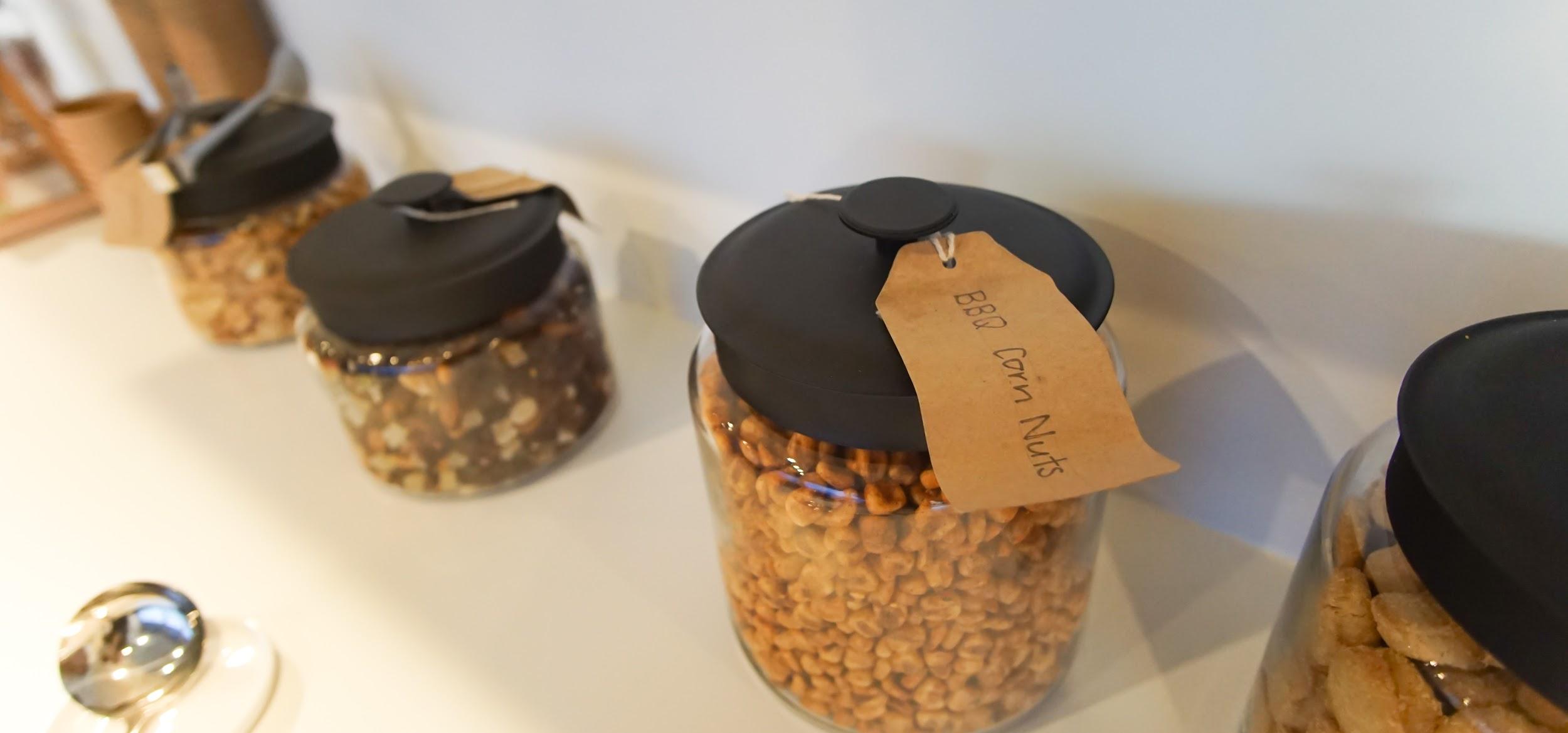 Tea and coffee is also a DIY affair, with a home-style Nespresso pod coffee system and separate milk frother along with the usual selection of Dilmah teas.
Dirty glasses and crockery go to the kitchen sink nearby. While you certainly are not expected to wash them yourselves, it does detract from the experience slightly.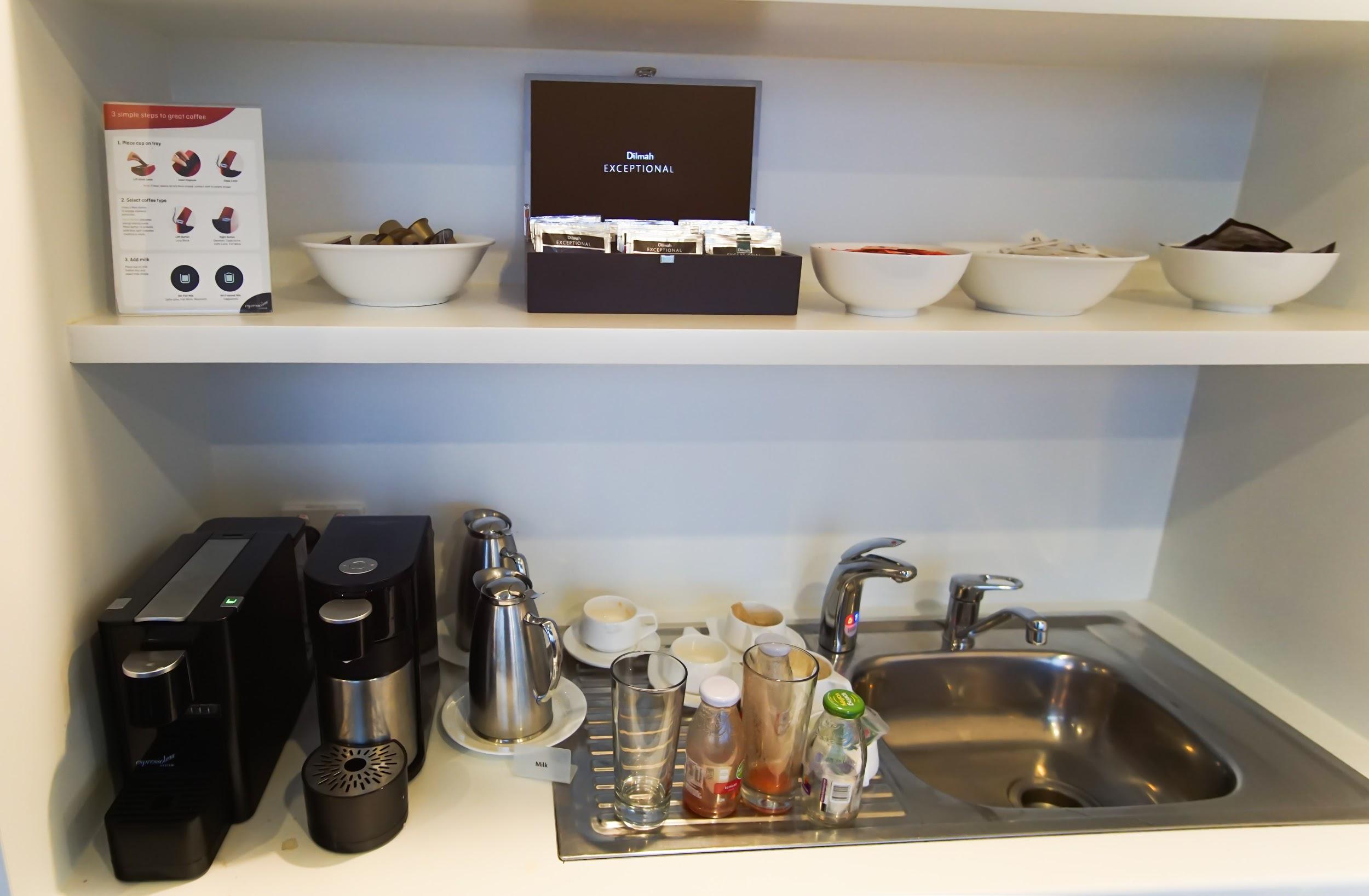 The fridge is well-stocked with juices, fizzy drinks, beers and Bega cheese slices. There does not appear to be any restriction on taking out alcohol in the mornings, so drink whatever your heart (and liver) fancies.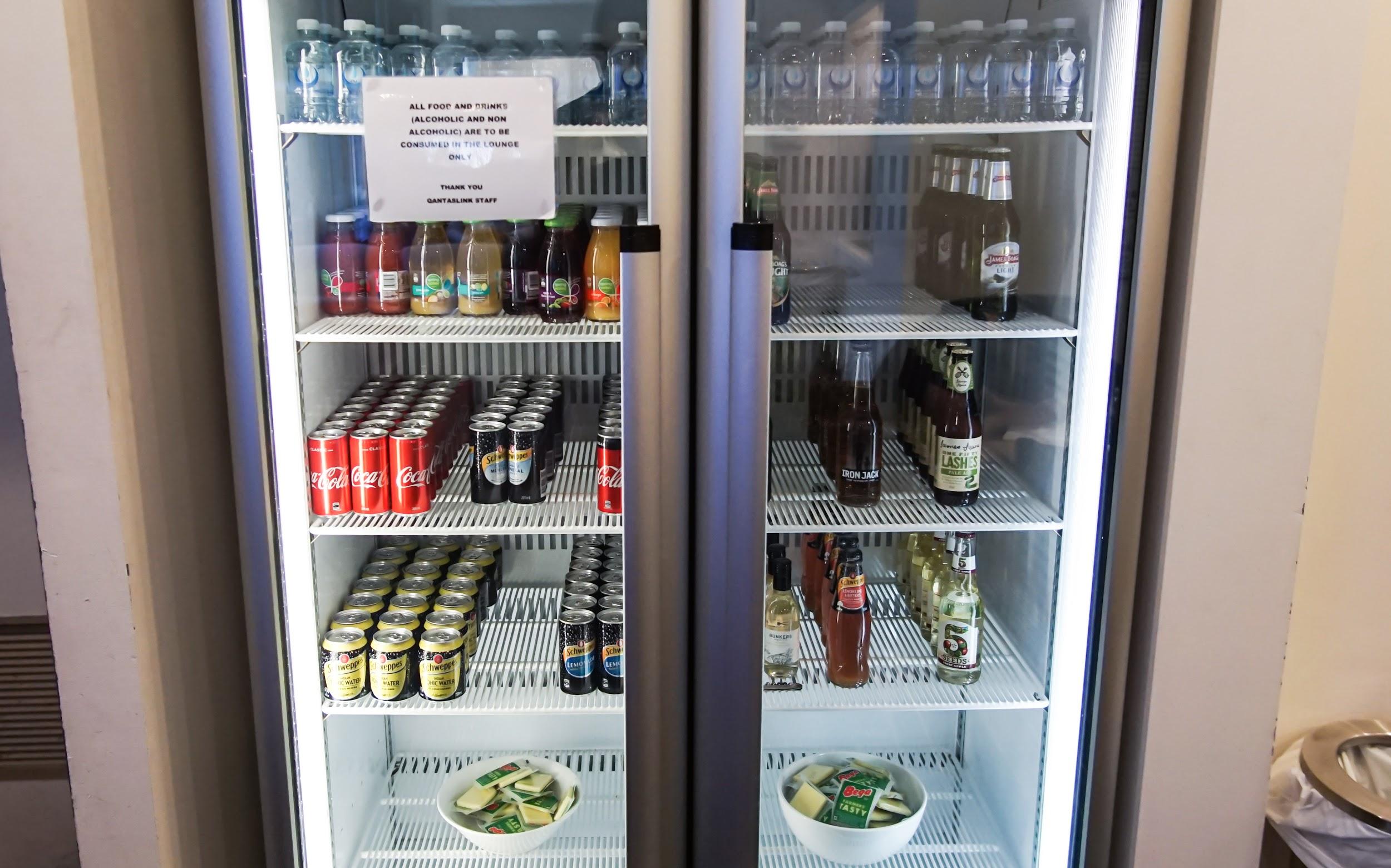 All up, it is not a bad spread before the 50-90 minute hop from Launceston to Melbourne or Sydney, especially if it is before a Jetstar flight with virtually no onboard catering.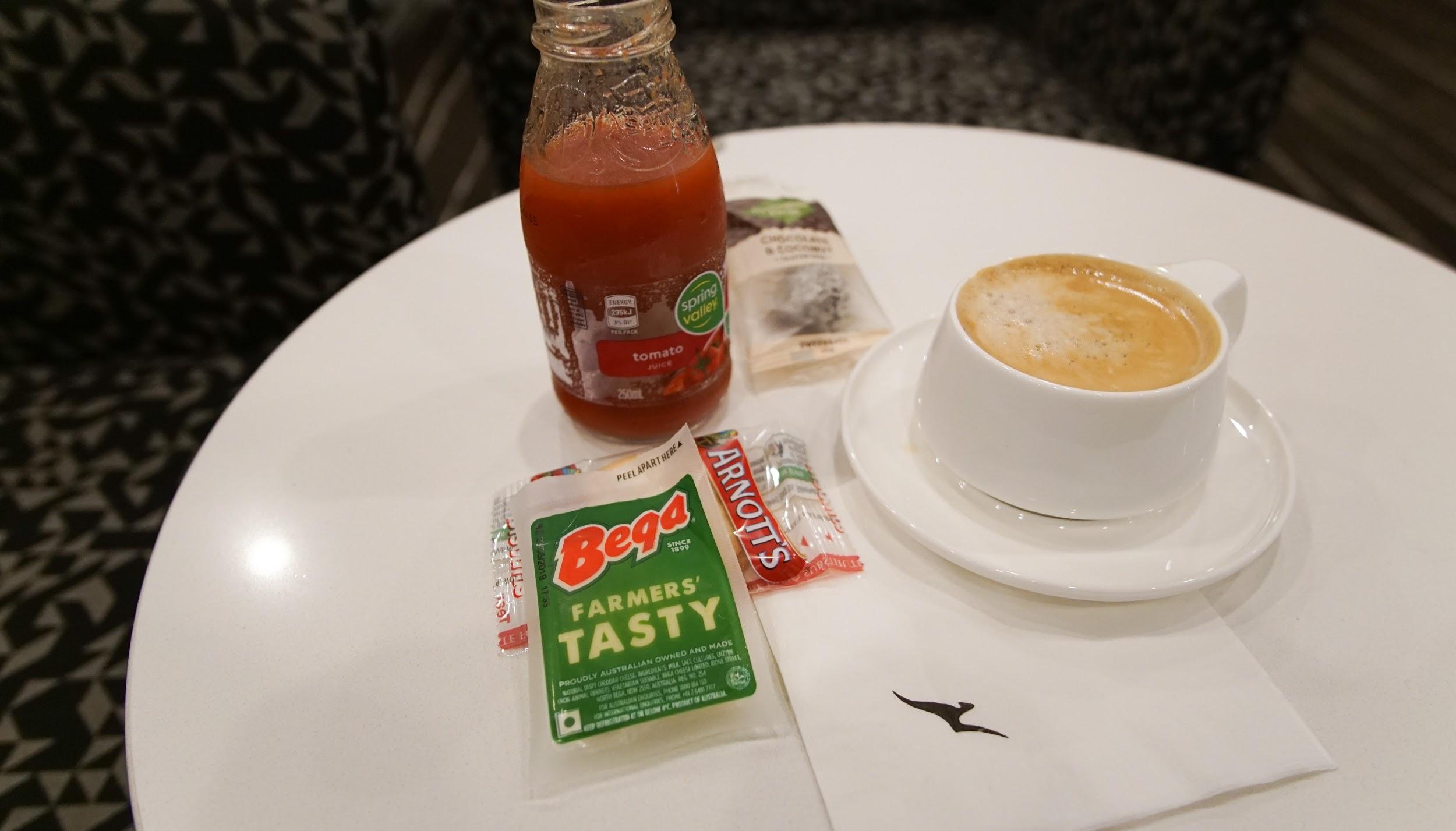 Amenities
In this lounge, there are no showers available, although they are hardly necessary here anyway.
The single-cubicle bathroom, although perfectly functional, is nothing up to Qantas lounge standards. Hopefully, this is not the case in the newer regional lounges.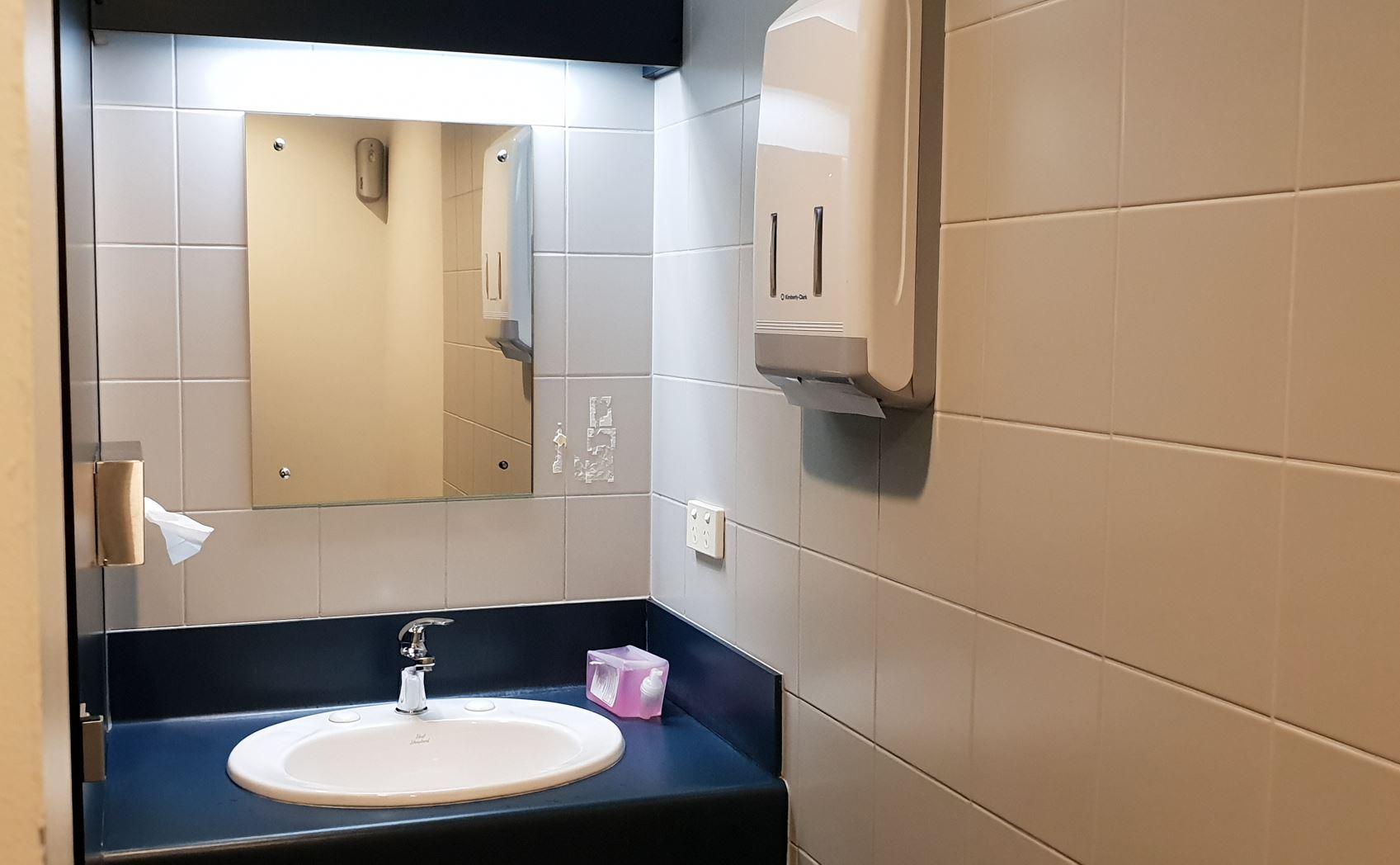 Free WiFi is available and is of reasonable speeds—I clocked 8/5 Mbps download/upload.
Finally, there are a TV and some newspapers and magazines to help pass the time.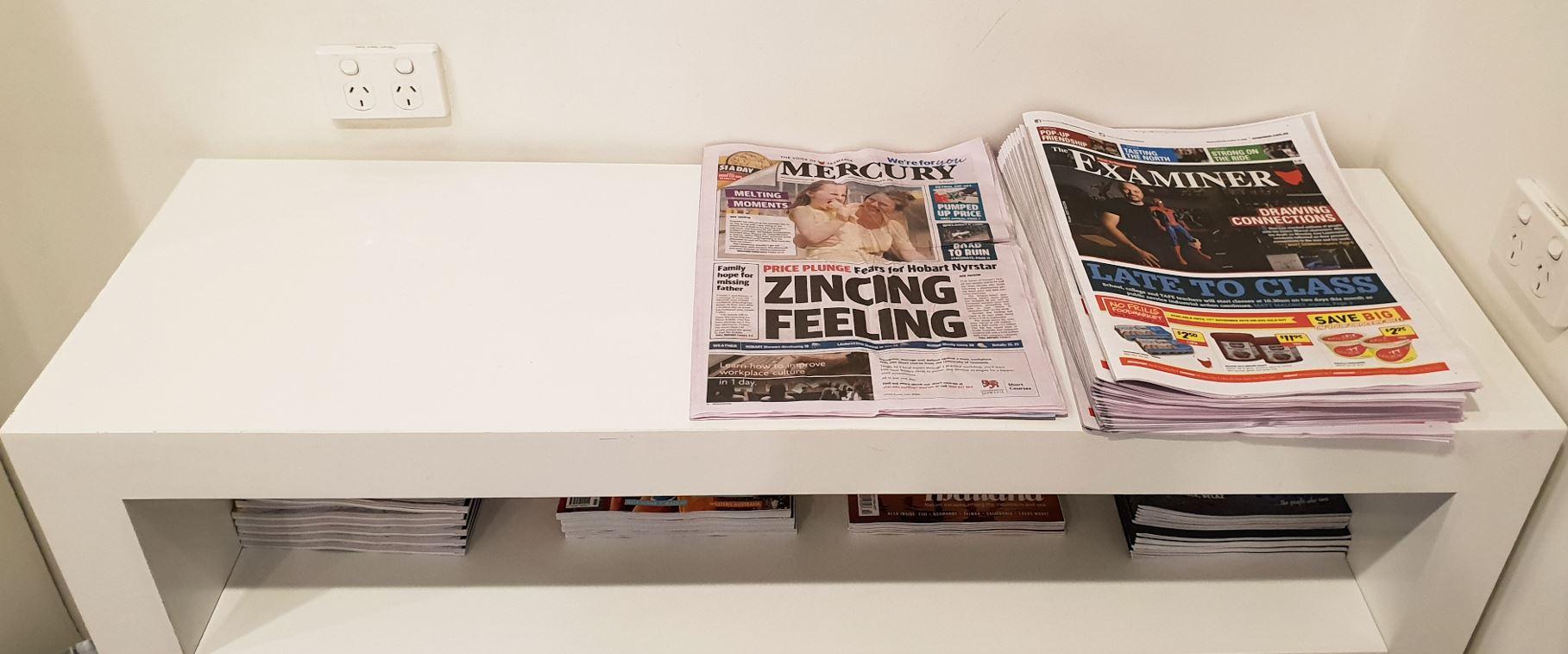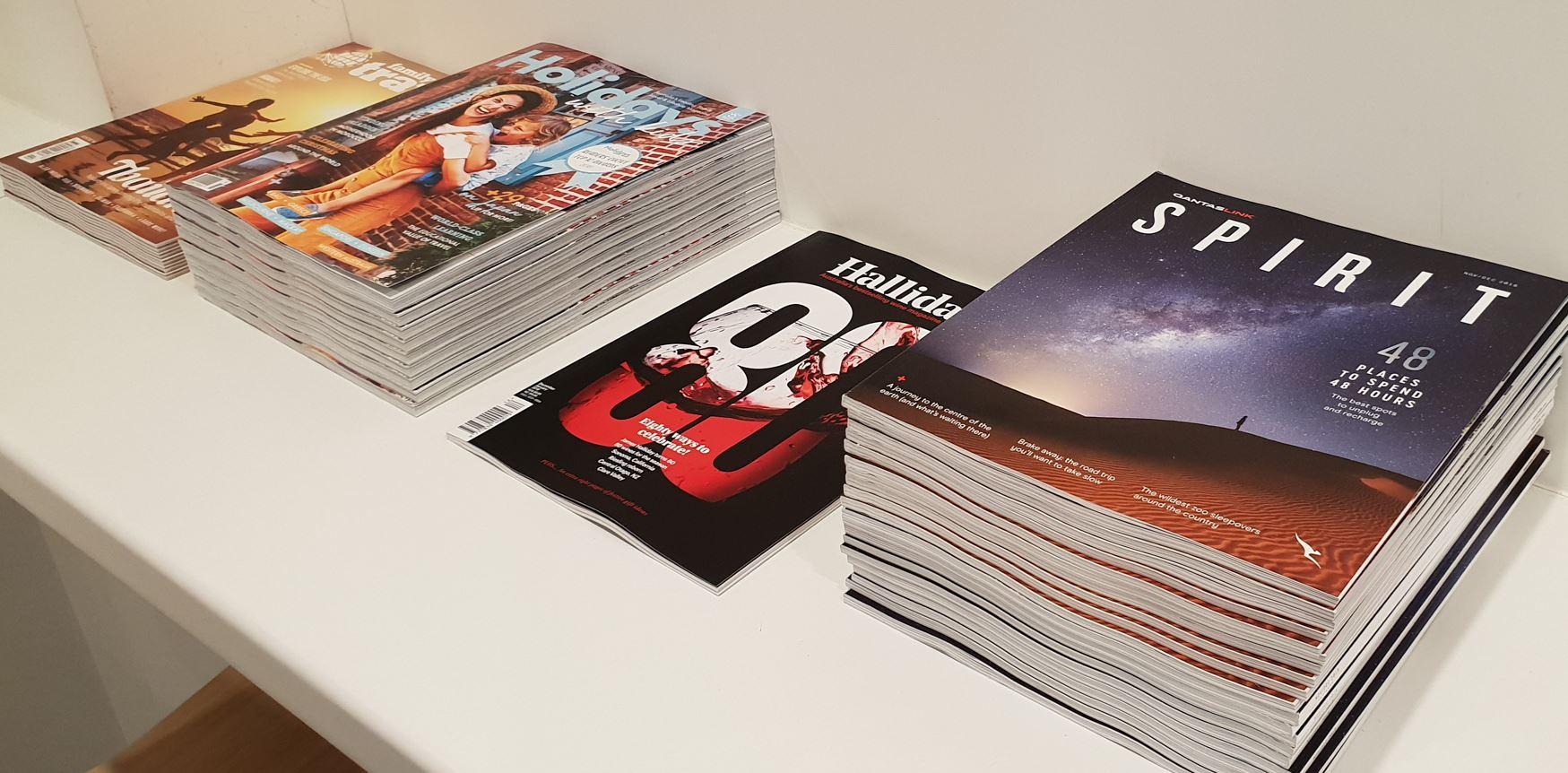 Lounge access options
You can access this lounge:
By class of travel: Qantas and Oneworld Business and First Class passengers on connecting international flights (there is no Business Class on QantasLink or Jetstar from Launceston)
By airline frequent flyer status: Qantas Gold (+1 guest) and higher (+2 guests) travelling on a Qantas or Jetstar flight
By airline partner frequent flyer status: Emirates Platinum Gold or higher, China Eastern Miles Gold or higher (+1 guest), Air New Zealand Gold or higher (+1 guest) on an NZ codeshare
By alliance frequent flyer status: Sapphire and Emerald members travelling on a oneworld flight (+1 guest); International First (+1 guest) or International Business (no guest) travelling on a Qantas flight or arriving on a oneworld flight in First or Business, respectively
By credit card: None for New Zealand
By Qantas Club membership: Qantas Club members and Annual Guest Card holders travelling on a Qantas or Jetstar flight (+1 guest)
By day pass: from achieving Qantas Silver
Other lounges
Summing up: our take
The Qantas regional lounge concept is a great way to treat frequent flyers and lounge members who might live in regional towns without large populations. After all, it is better to have some snacks and drinks available than not having a lounge at all.
Virgin Australia also have a handful of similar regional lounges but overall they have practically no reach outside of the major capital cities, which makes a Qantas Club membership more enticing for travelers living in major regional towns.
While you can use Qantas complimentary lounge passes here, I would recommend saving them for a larger domestic Qantas Club or an International Business Lounge if the opportunity arises.
What is great
Decent selection of snacks and drinks to help yourself to
Having a space to relax even at small regional airports
Eligible members being able to access before Jetstar flights
What is not great
Outdated design and limited amenities in some of the older lounges, including Launceston
Officially only open one hour prior to each Qantas departure, which might exclude some Jetstar passengers if there are not any Qantas flights for a while
Qantas Regional Lounge Launceston overview
was last modified:
September 12th, 2019
by