The first and second legs on our around the world trip were from Sydney to New York, via a 23 hour stopover at LAX. Qantas treated us admirably in Premium Economy, and we scored an Economy -> Business points upgrade about 22 hours prior to departure for LAX-JFK – win!
So, I bought these tickets outright. When it comes to points, maybe that's cheating… but it wouldn't have been possible without a healthy points balance. Points availability between the USA and Australia is some of the toughest to grab out there, so if there was going to be a leg on this trip where I needed to buy a fare outright, this was going to be it.

I researched for weeks, and finally landed on a Sydney – Tokyo – New York one way fare with JAL in Premium Economy at $2350 per person. I included a 48 hour stopover in Tokyo to see friends and recover from the first leg of the journey, and we were all set to head off to Tokyo, when 10 days before we were due to travel, the Earthquake and subsequent Tsunami hit the country.
As the threats of airborne radiation grew, we quickly decided to reroute our Sydney to New York flights via Los Angeles, and overnight there instead.
To JAL's credit, they immediately offered full refunds to those wishing to change their travel dates (although I am still awaiting the money back 8 weeks later). Qantas fly SYD-LAX-JFK but the one way fare was much more expensive than the JAL option, at $3300 per person (or $3550 for a return, but we wouldn't be able to use it).
Thankfully, our Travel Insurance had us covered for the difference, and I rebooked on Qantas to New York, with 23 hours resting up at LAX before heading on over.
Now, if you're taking this journey yourself, you need to note that the LAX-JFK leg on Qantas does not actually have any Premium Economy seating – it's on an Airbus A330, and only Qantas 747/A380 operated routes offer Premium. As such, you're stuck up the back.
However, all is not lost – not many Qantas Economy fares book into a fare class that is deemed as being available for points upgrade – but the LAX-JFK leg on the A330 is one of them. For 24,000 points per person you can bound up to the front of the plane and sit in the comfy flat Skybed seats for 5 hours, despite having an Economy ticket.
The upgrade is not guaranteed – you find out with in 24 hours of departure, but anecdotally there are normally a few seats free (it's an A330 on this leg because Qantas recently downgraded it from a 747, with Premium Economy, indicating lower demand). Given that there's often some availability AND Premium Economy books into a flexible Economy fare bucket, the upgrade chances are good and it's well worth spending the points if you have them. So, I knew there wouldn't be no guarantee of Business on this leg, but given the odds, I was happy to take the risk and ended up lucky.
It was a great couple of flights – good, consistent service from Qantas; timely departures and arrivals; comfortable plane/seating and good food.
QF11 – SYD-LAX (Premium Economy)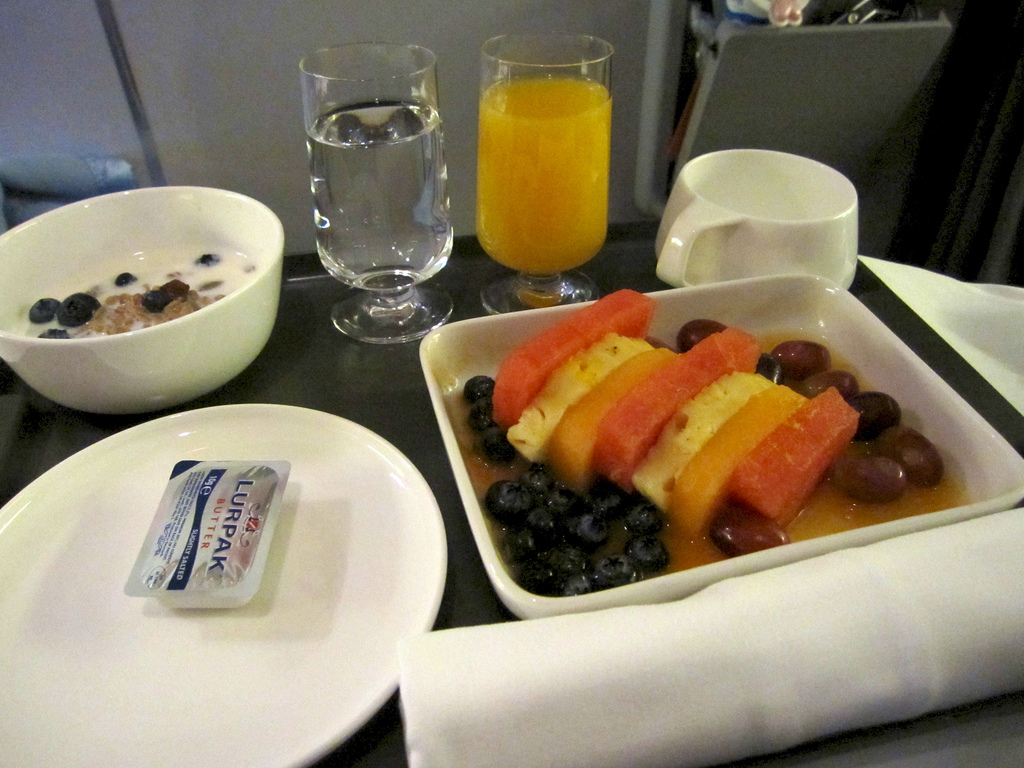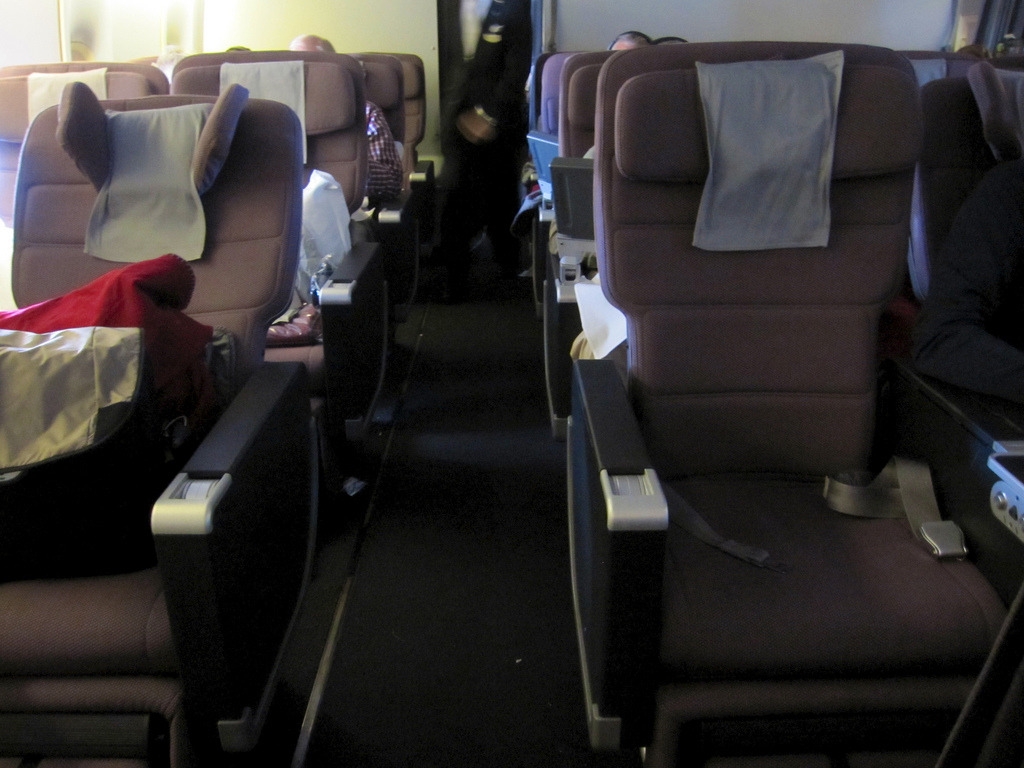 Qantas Lounge LAX (TBIT)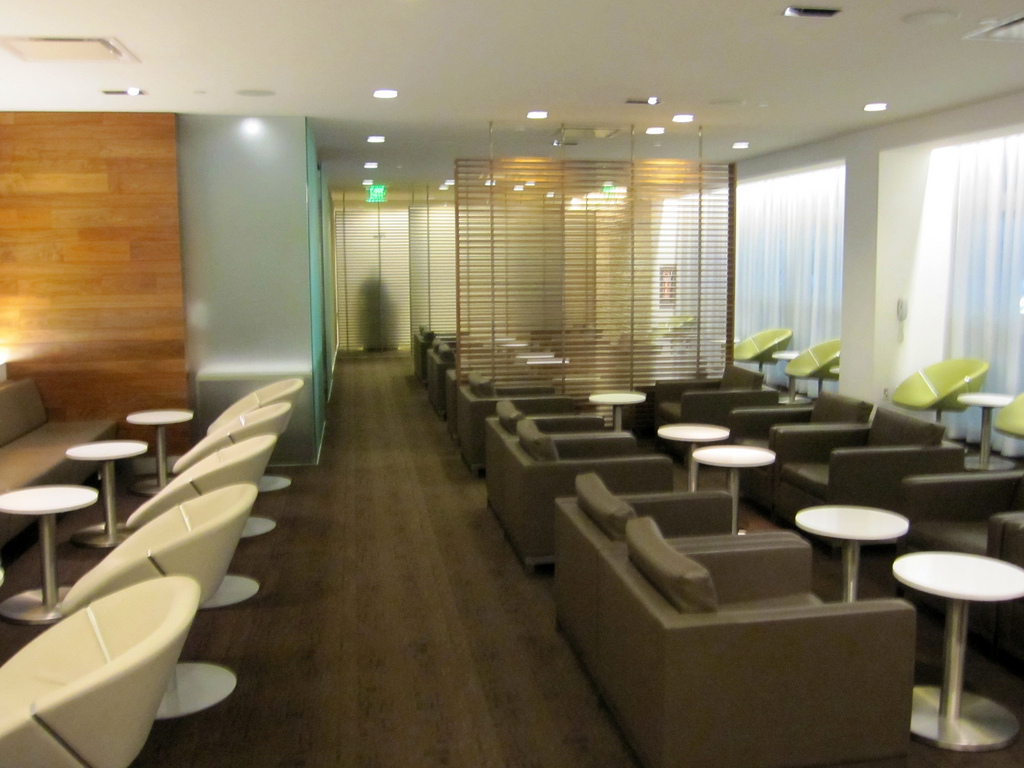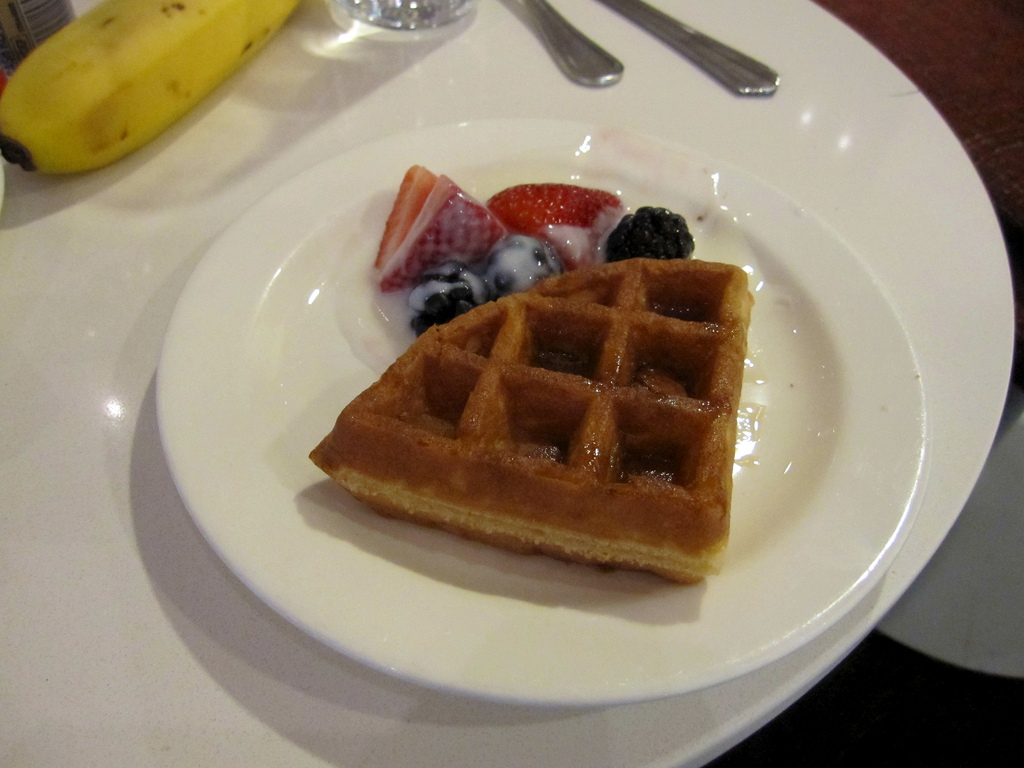 QF107 – LAX-JFK (Business)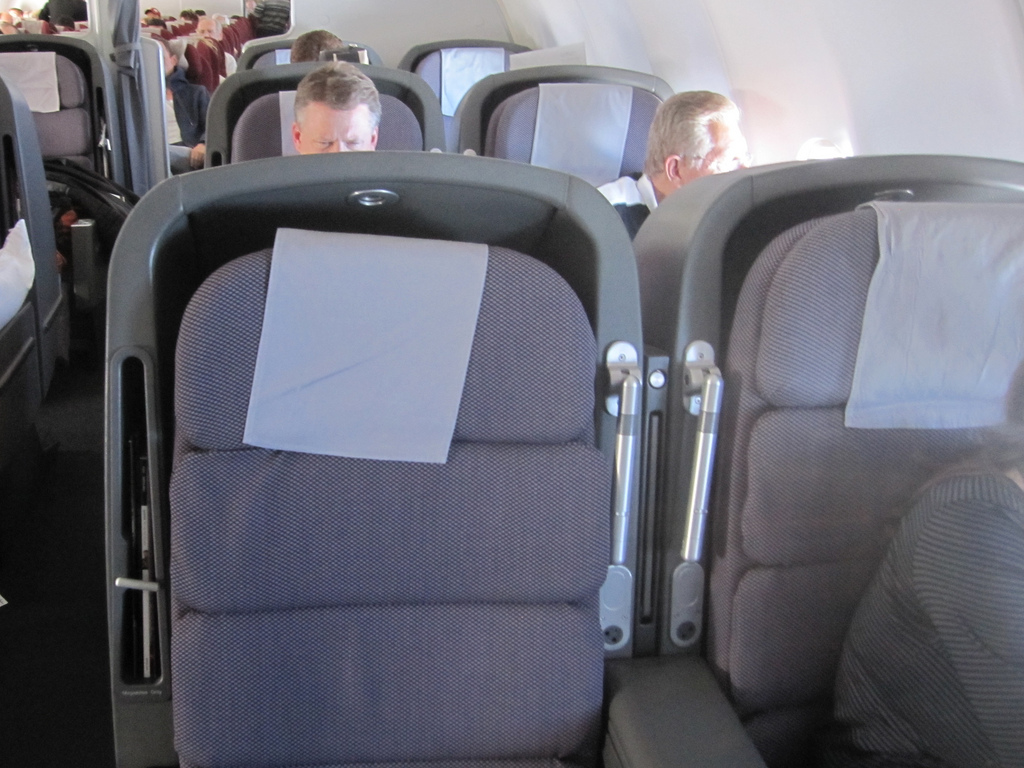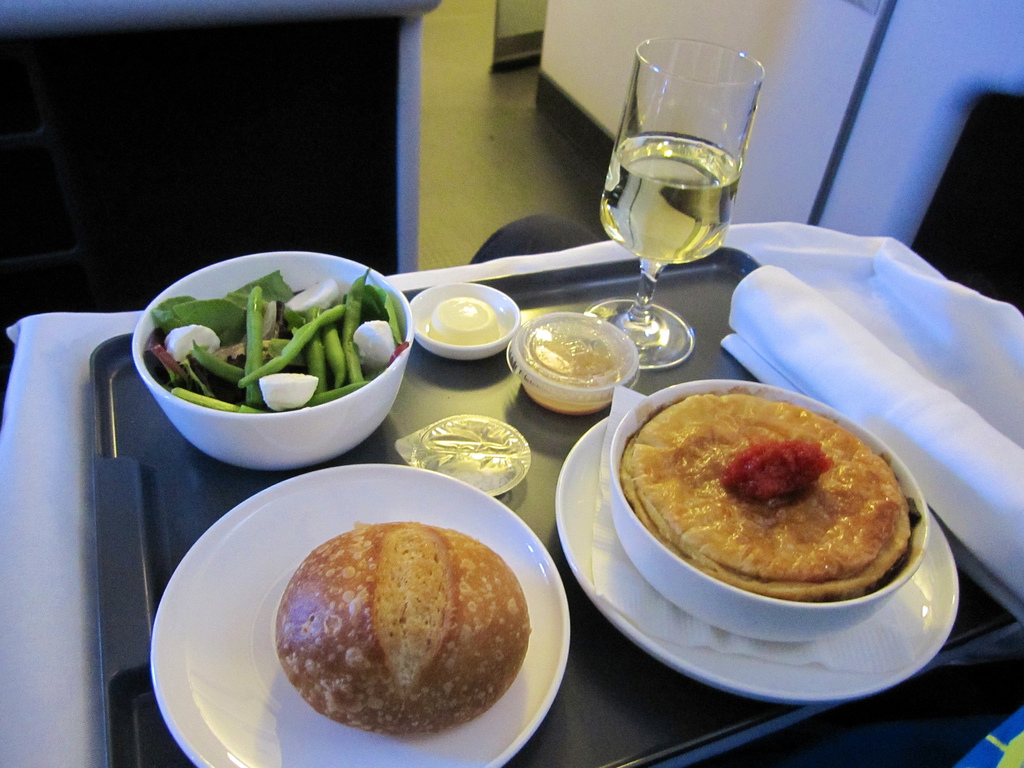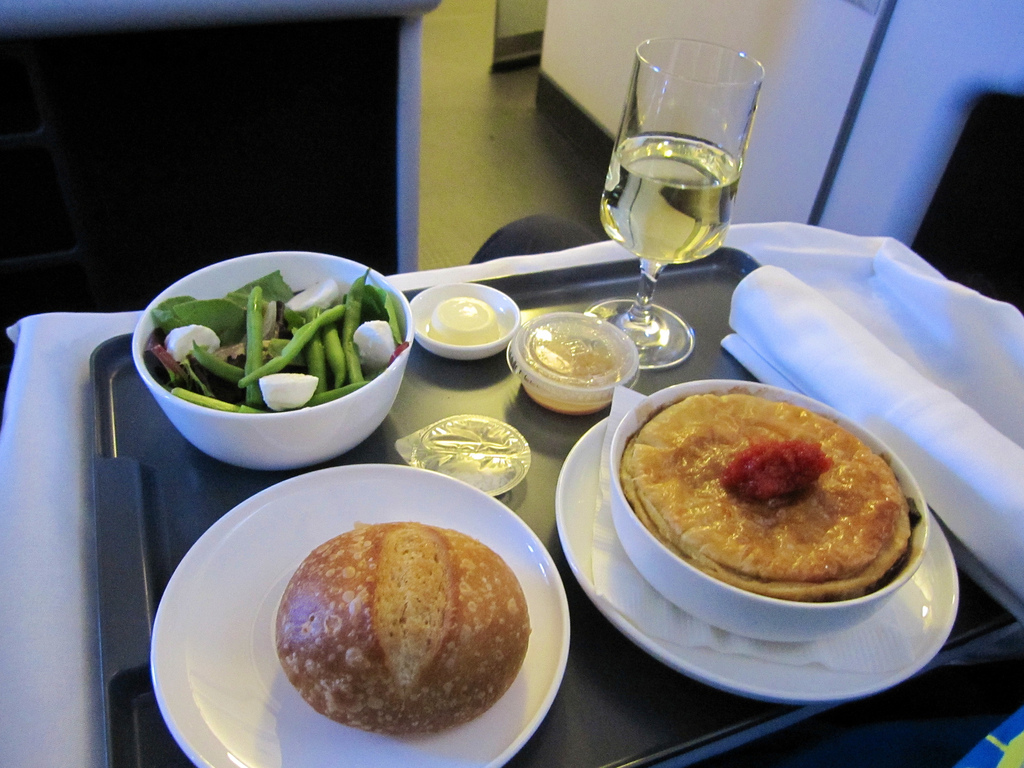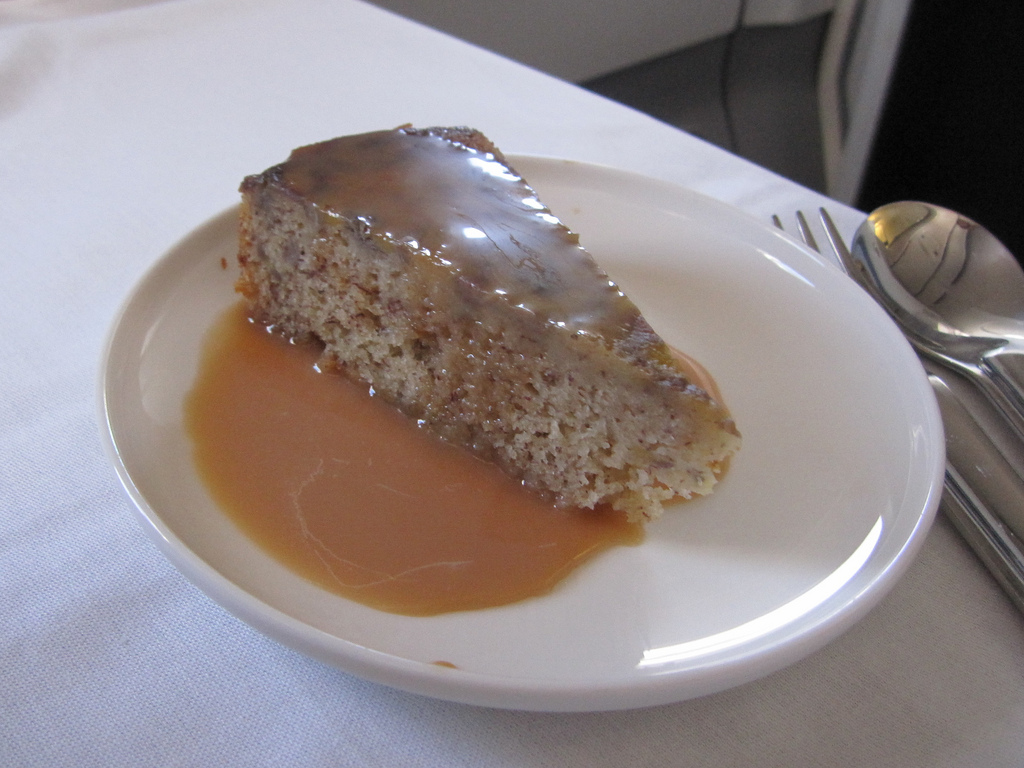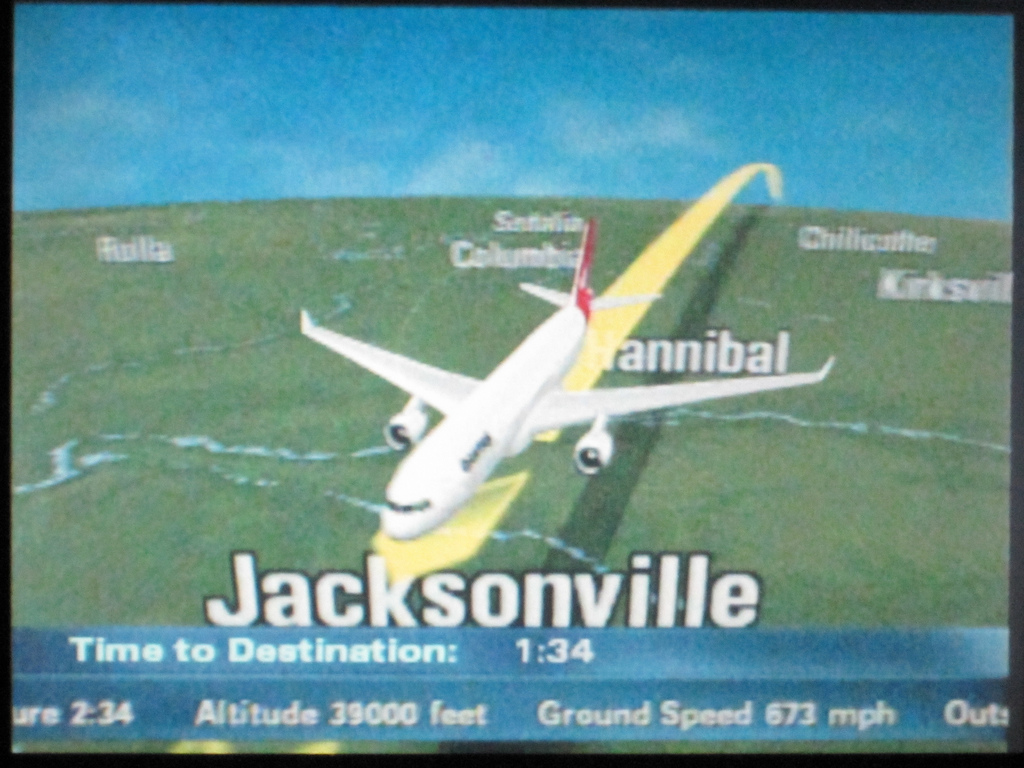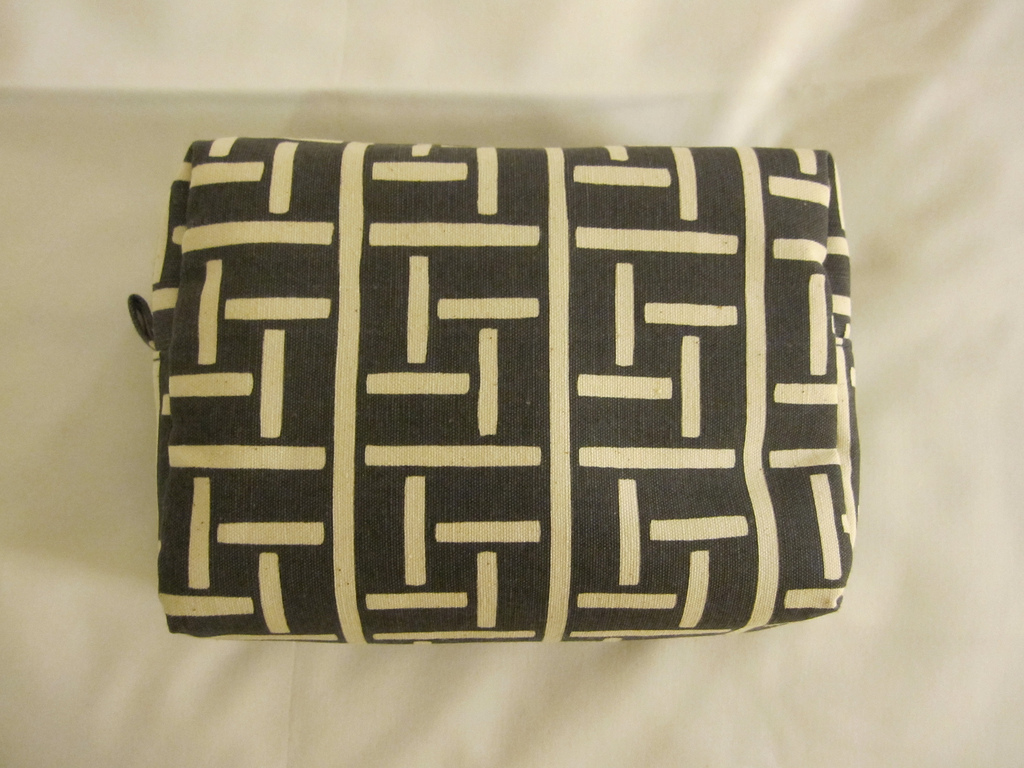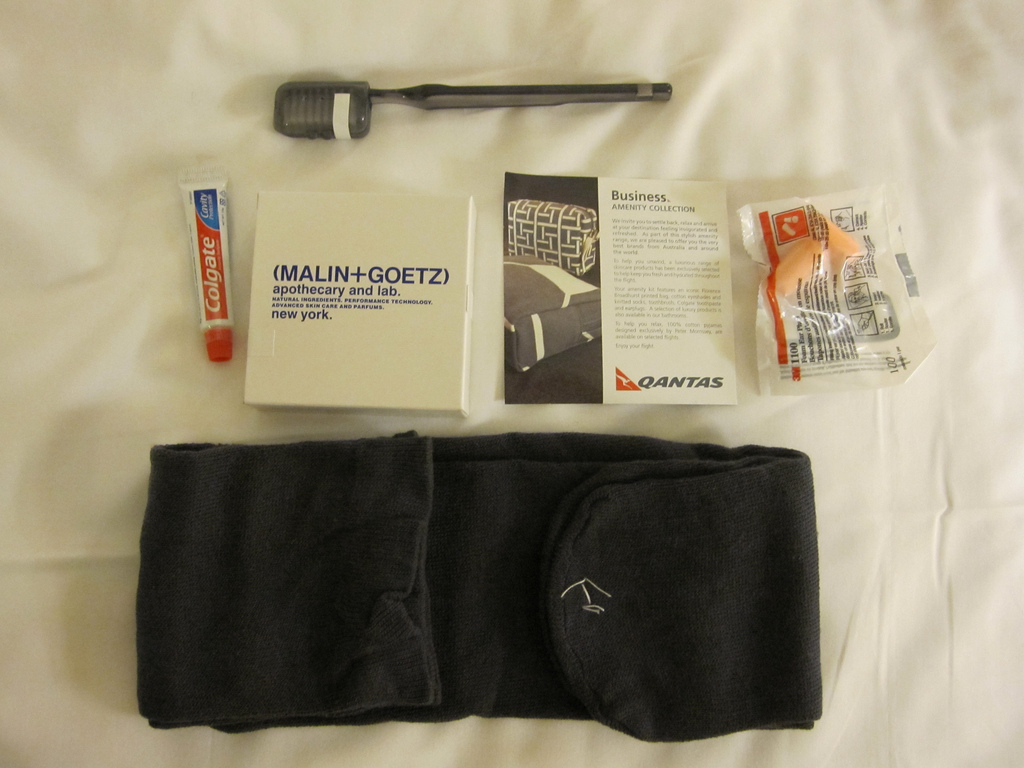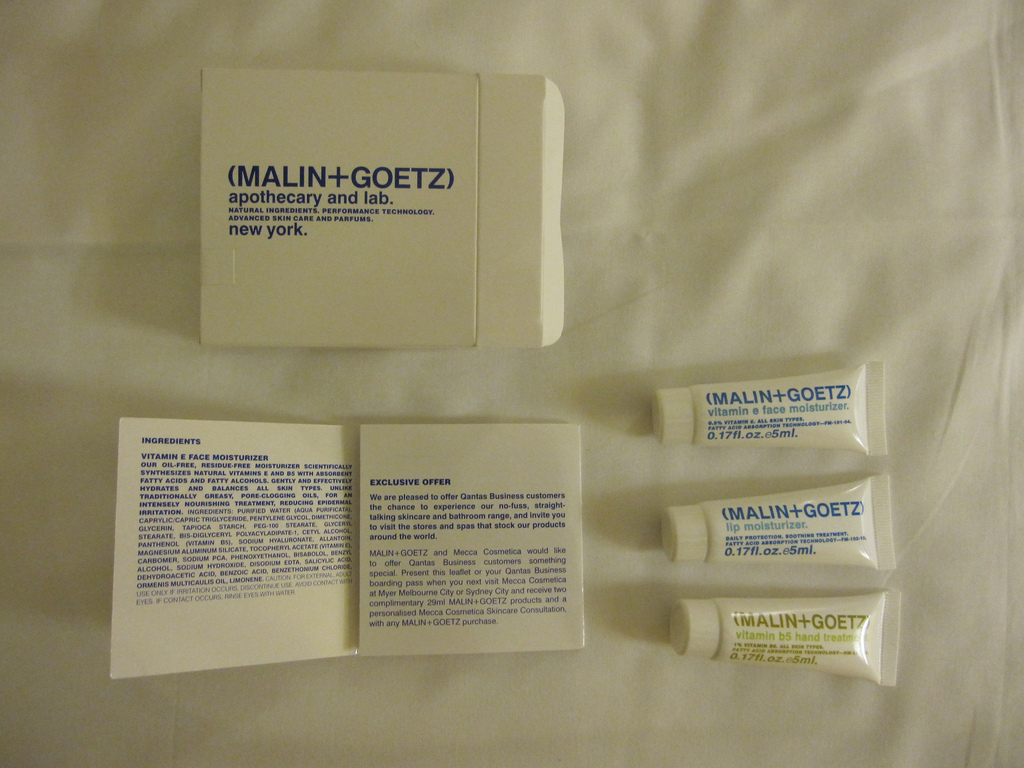 Qantas Premium Economy & Business Class Review – QF11 & QF107 Sydney to New York via Los Angeles
was last modified:
September 30th, 2017
by