The Qantas International First lounge is the only dedicated First Class lounge at Melbourne Airport. Despite its age (10+ years), it is still a stylish lounge thanks to the ageless imported Italian marble and leather sourced from the makers of Ferrari.
I was able to revisit this lounge as part of the Melbourne Airport 2018 Excellence Awards and here is my take.
The Melbourne lounge has a bit less 'wow factor' than its Sydney counterpart but is just as pleasant a space to be in for a few hours. The space is not as open and airy, but the same Marc Newson-designed furniture and interior keeps things very classy.
Lounge details & location
The lounge is located in Level 3 of the Melbourne International Airport's Terminal 2 and can be accessed via the escalator near Gates 9 and 10.
It is open from 5:15am until 10:45pm daily.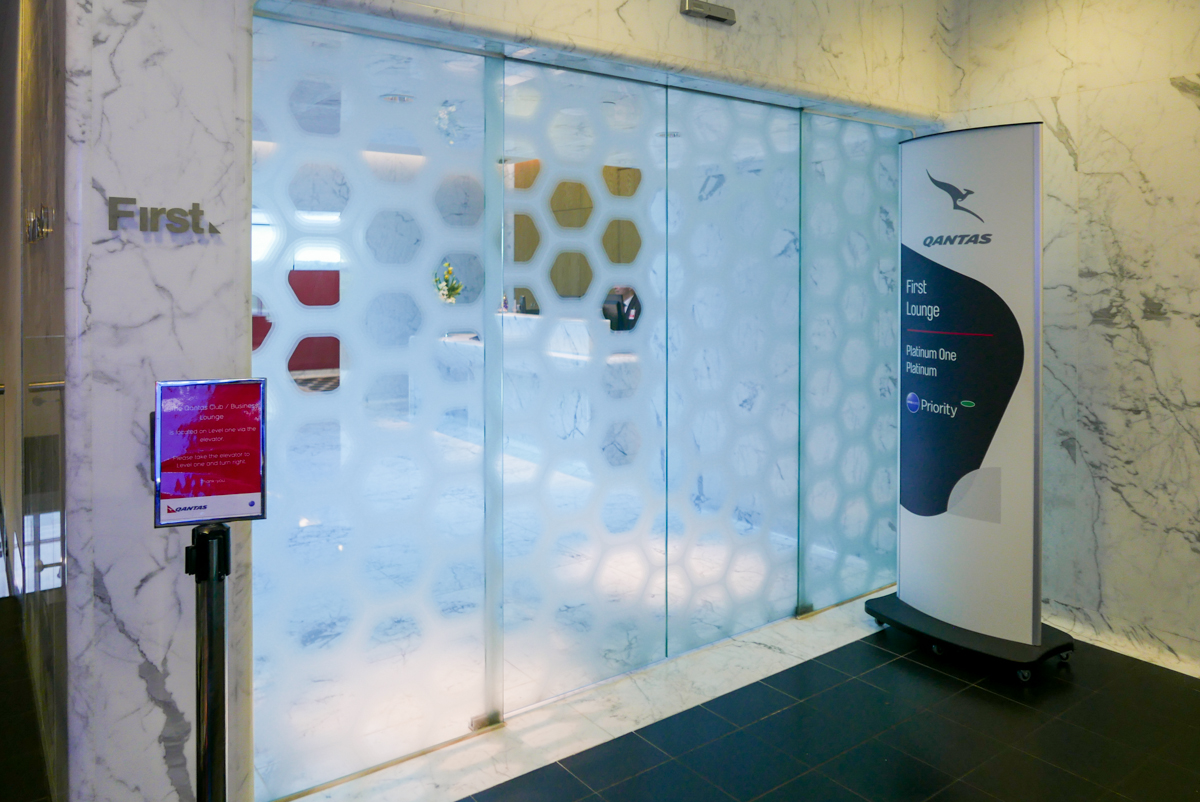 Lounge seating
Although this is the smaller sister lounge to the International First Lounge Sydney, it does the job well.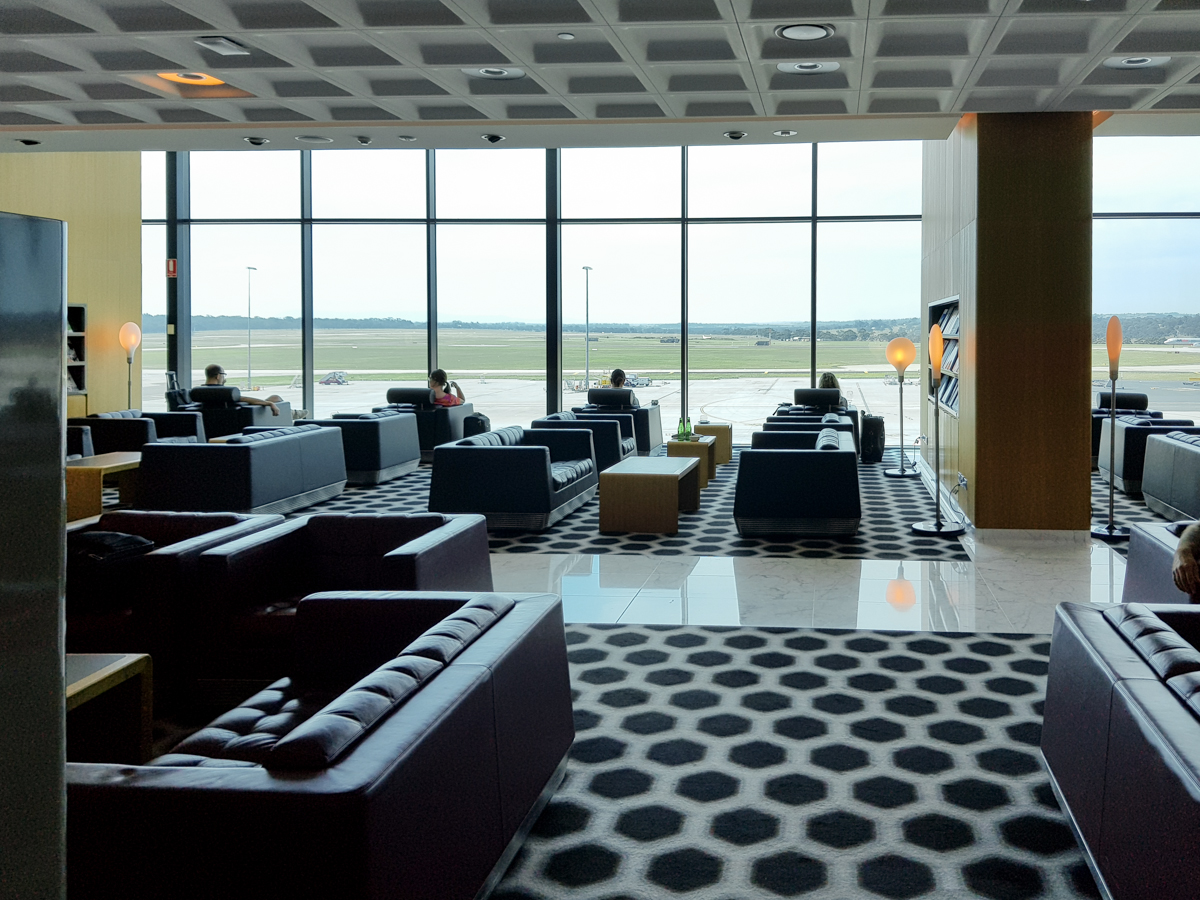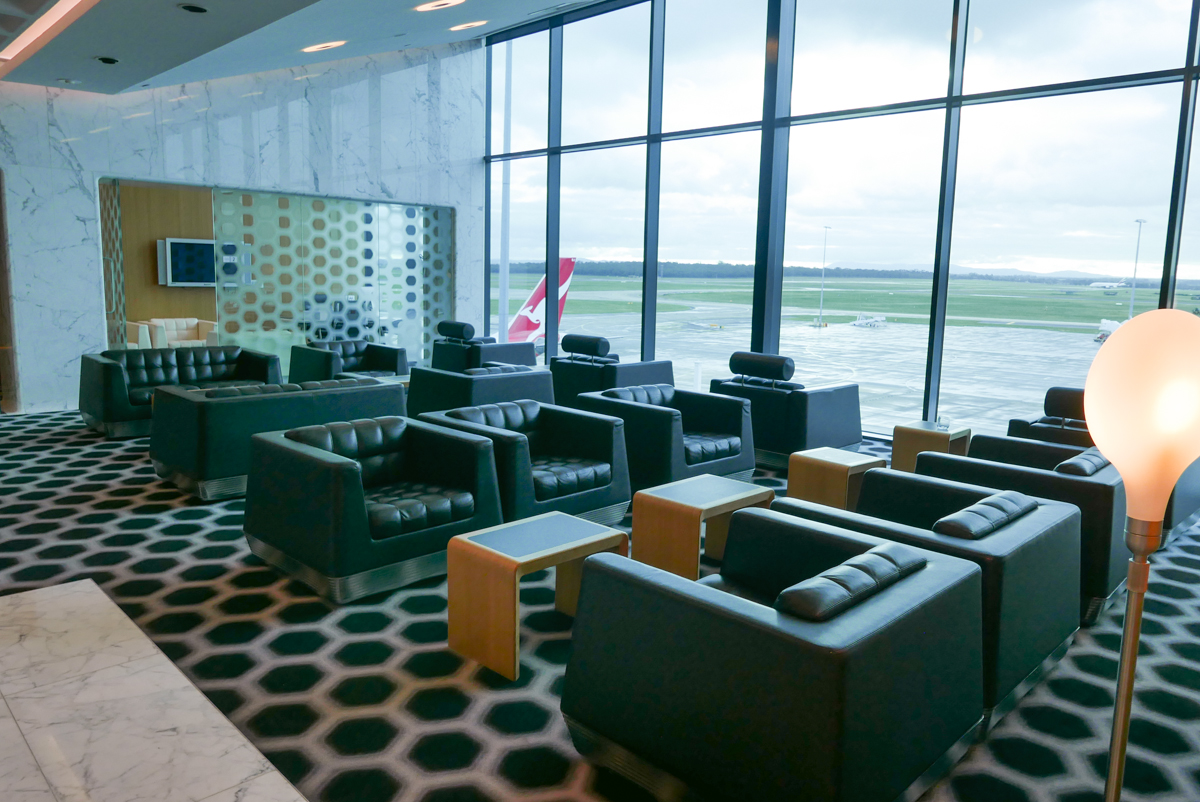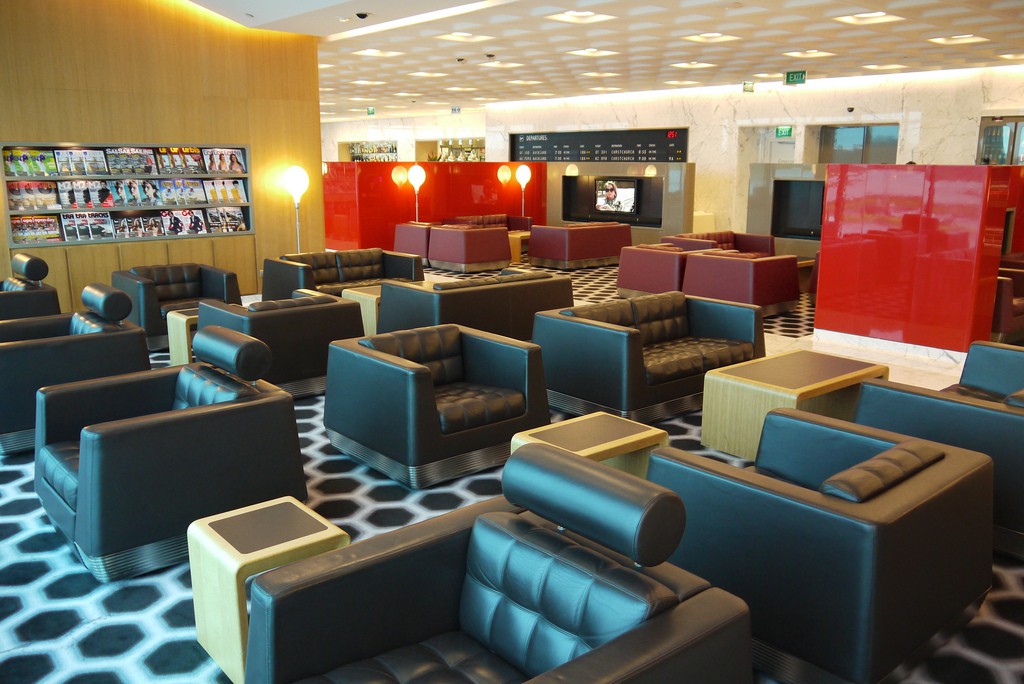 Near the entrance are work desks, two office suites and a boardroom to hold meetings.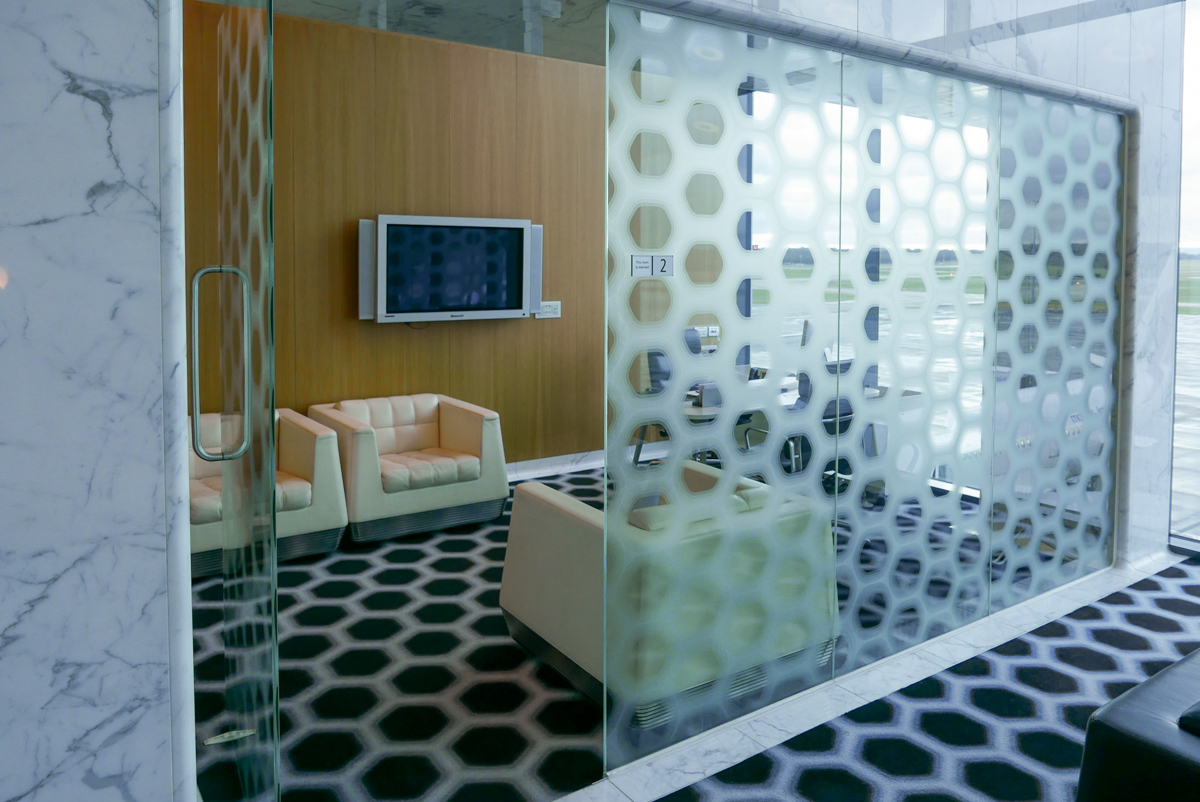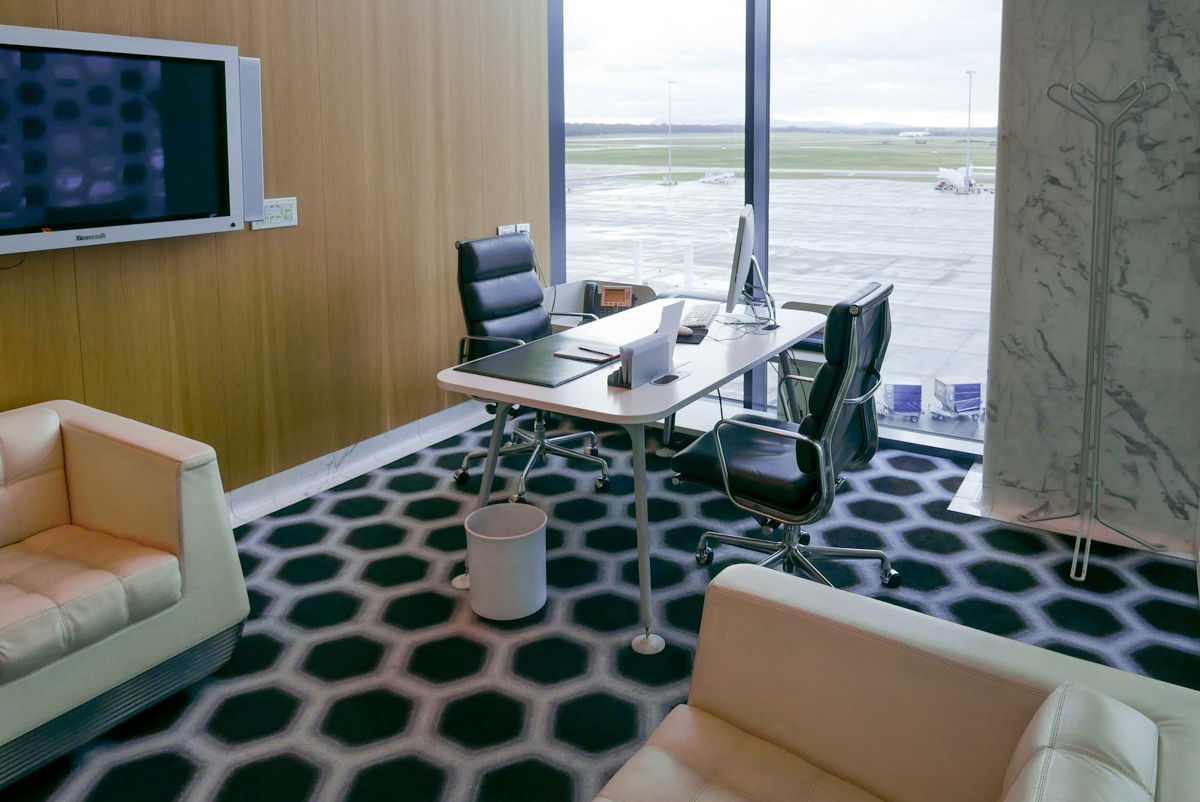 The seating is divided into a number of partially partitioned areas which Qantas calls the 'Library'. There are several of these nooks or libraries, instead of just one large one in the Sydney lounge, making them much more usable spaces.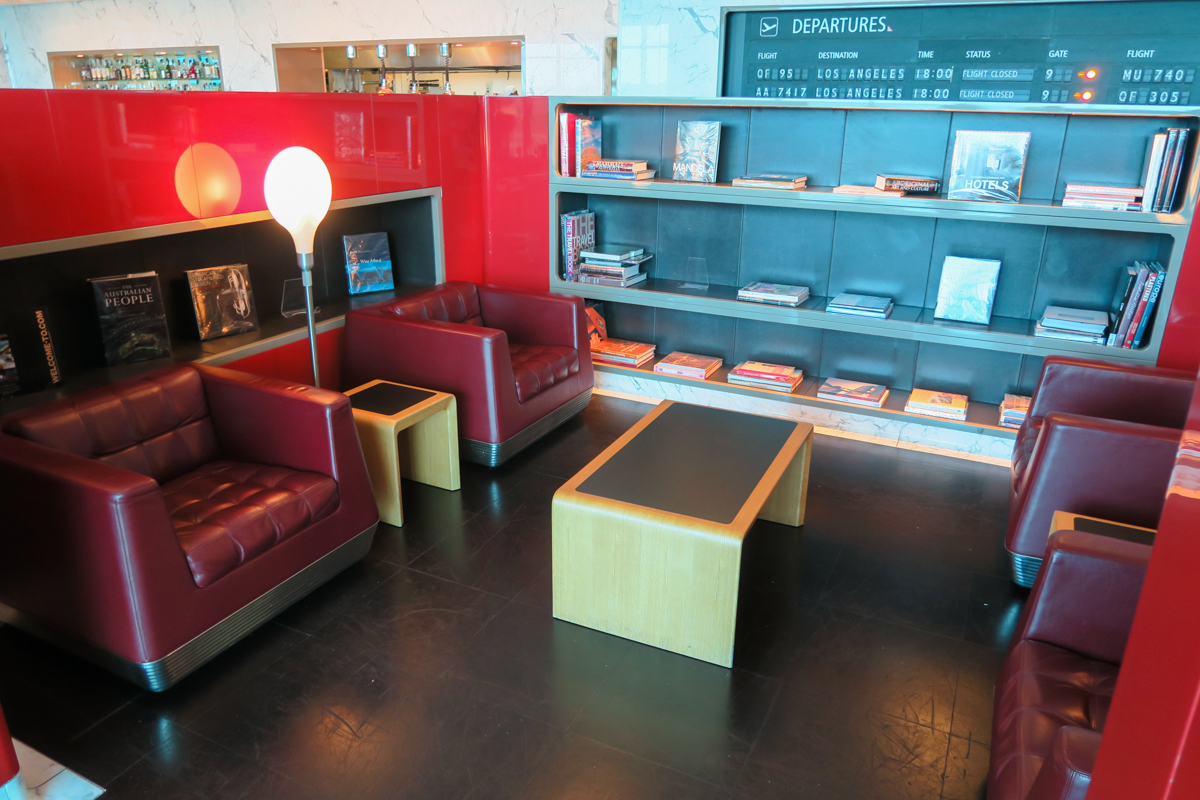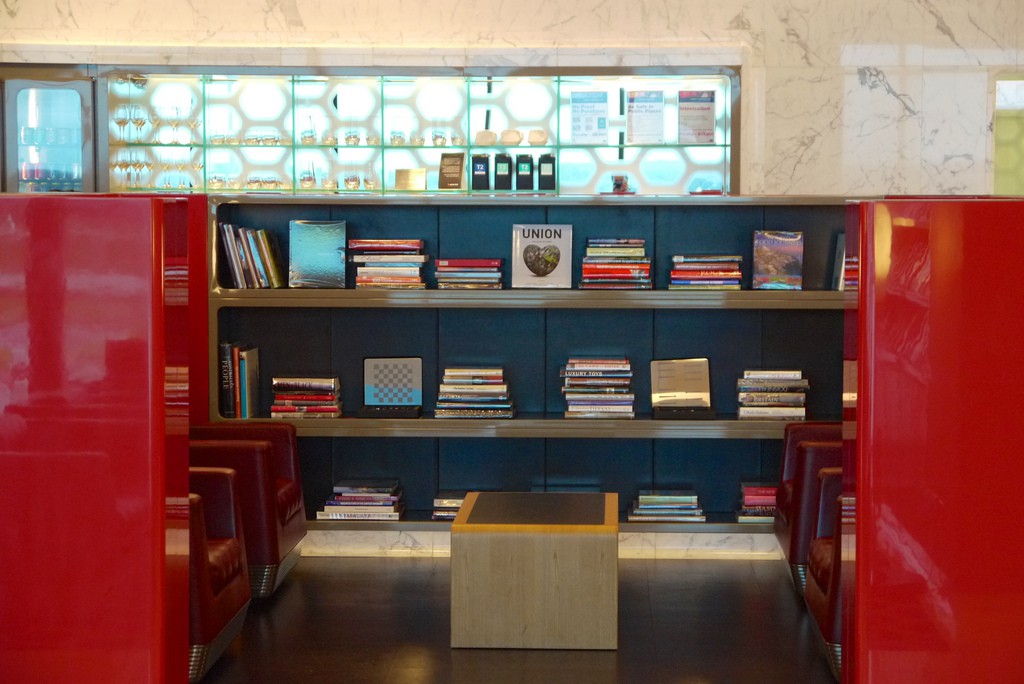 At the far end of the lounge is the dining and bar area, which can seat up to 50 guests.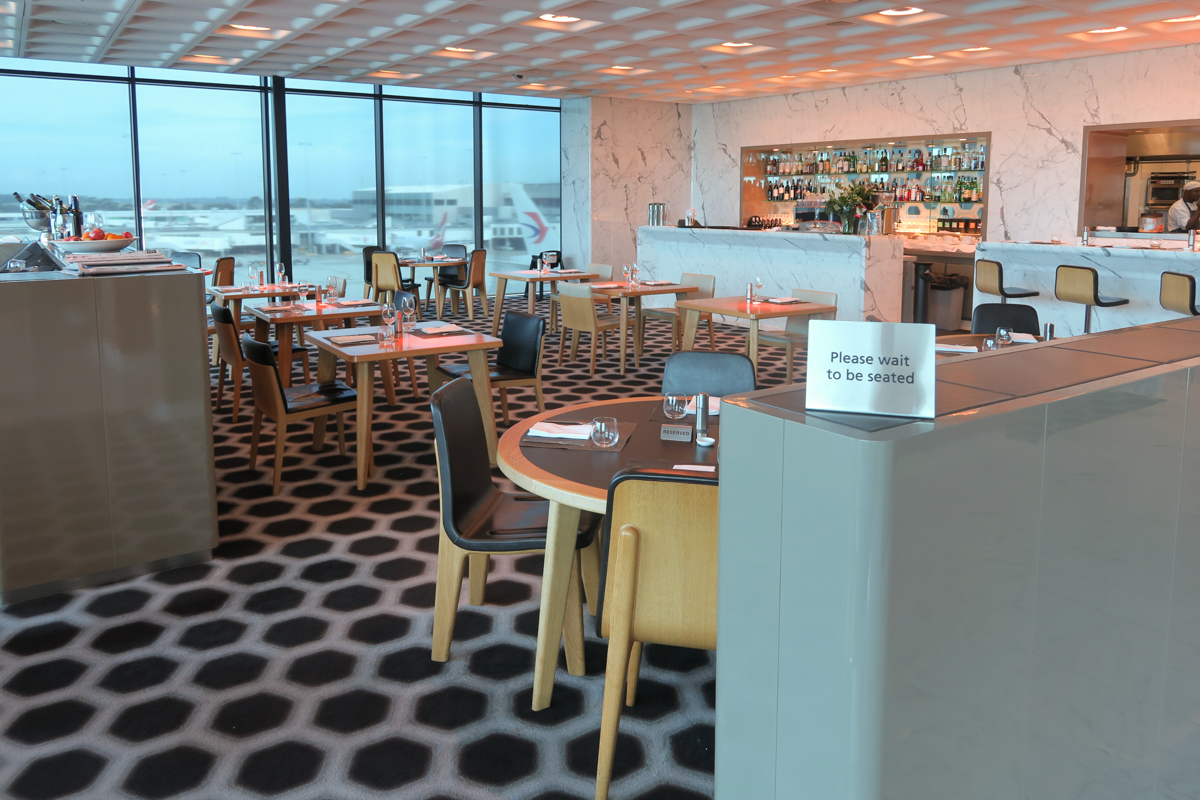 The departures board in Melbourne is the same classic style as the Sydney lounge.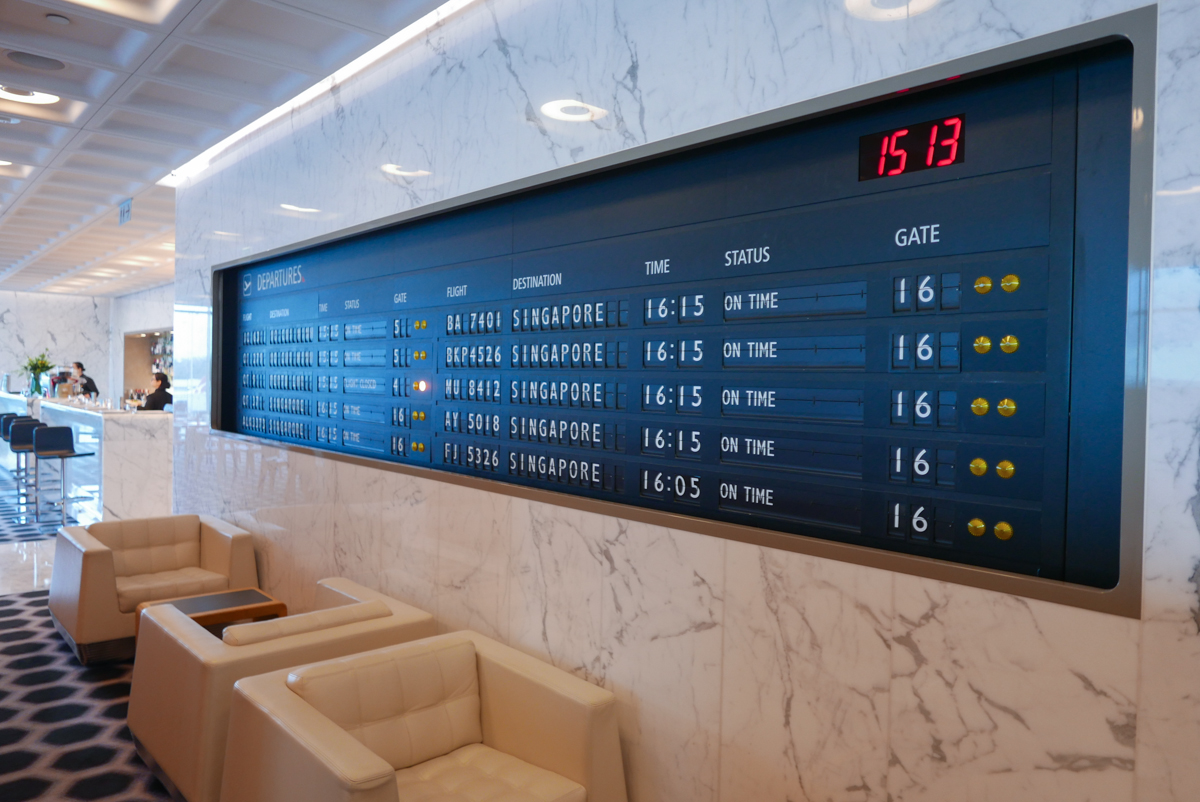 Food & drink
The dining menu is made in consultation with chef Neil Perry and entirely à la carte. The menu is seasonal, so expect to see lighter meals in summer and heartier warm and rich dishes in winter time.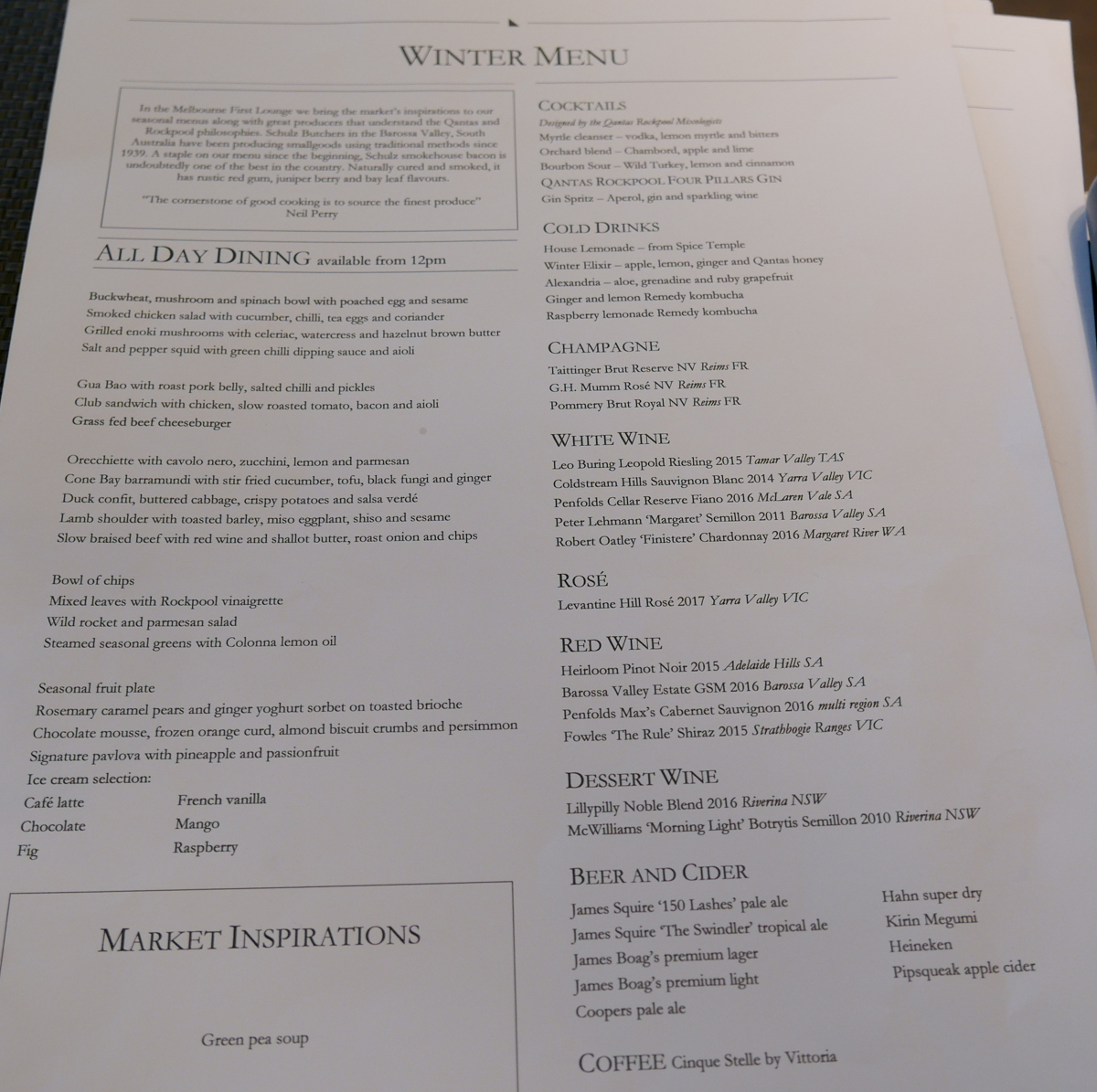 Unlike some 'pretend' à la carte dining offered by other lounges we've visited, where meals are cooked in advance and kept warm under heat lamps and plated up behind the scenes, the Qantas First lounge is like a restaurant.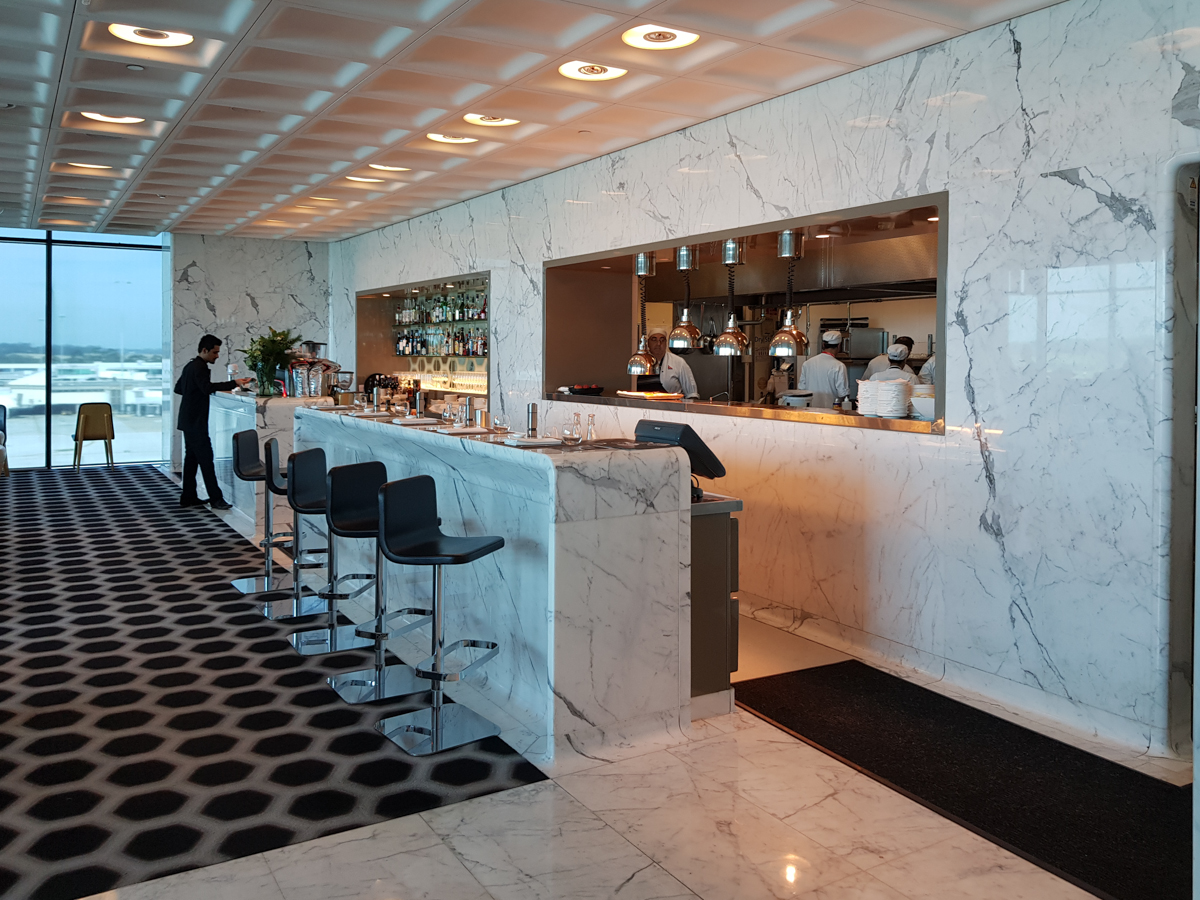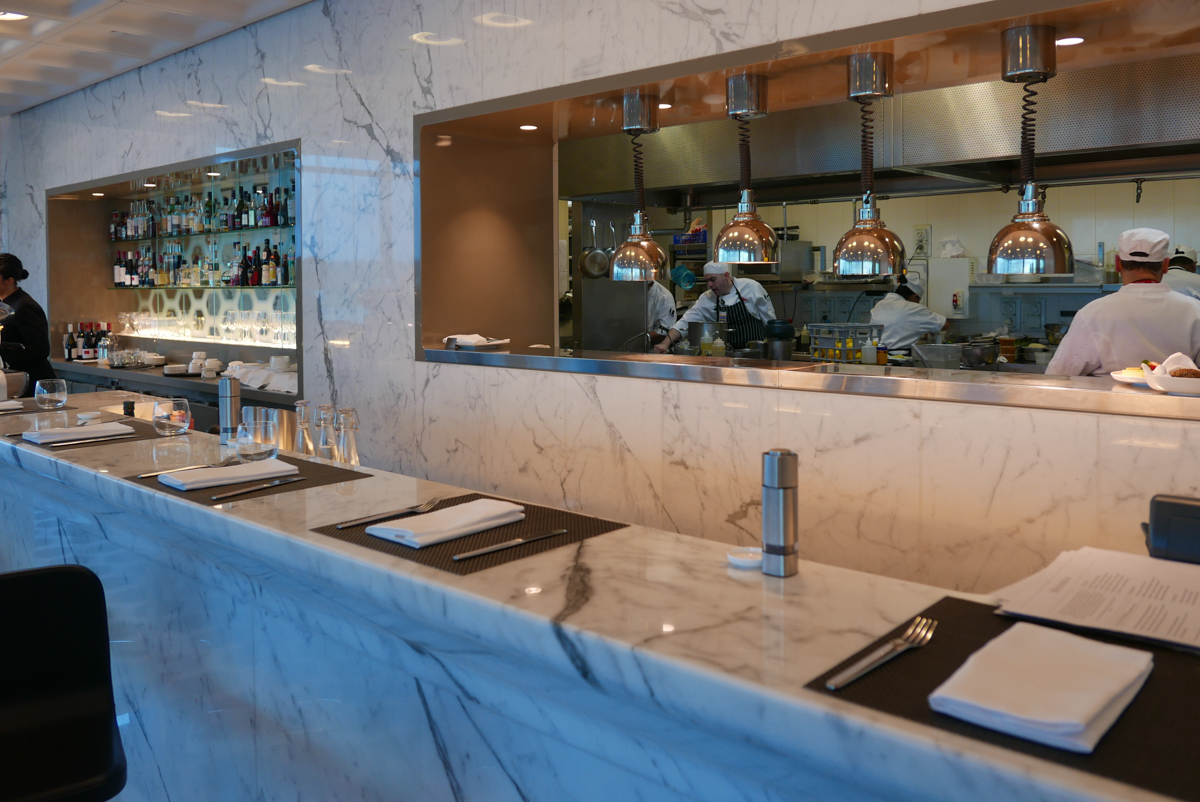 Don't forget to try the signature dish, the salt and pepper calamari with a green chilli dipping sauce! The sauce is addictive and, yes, it is okay to order that dish more than once!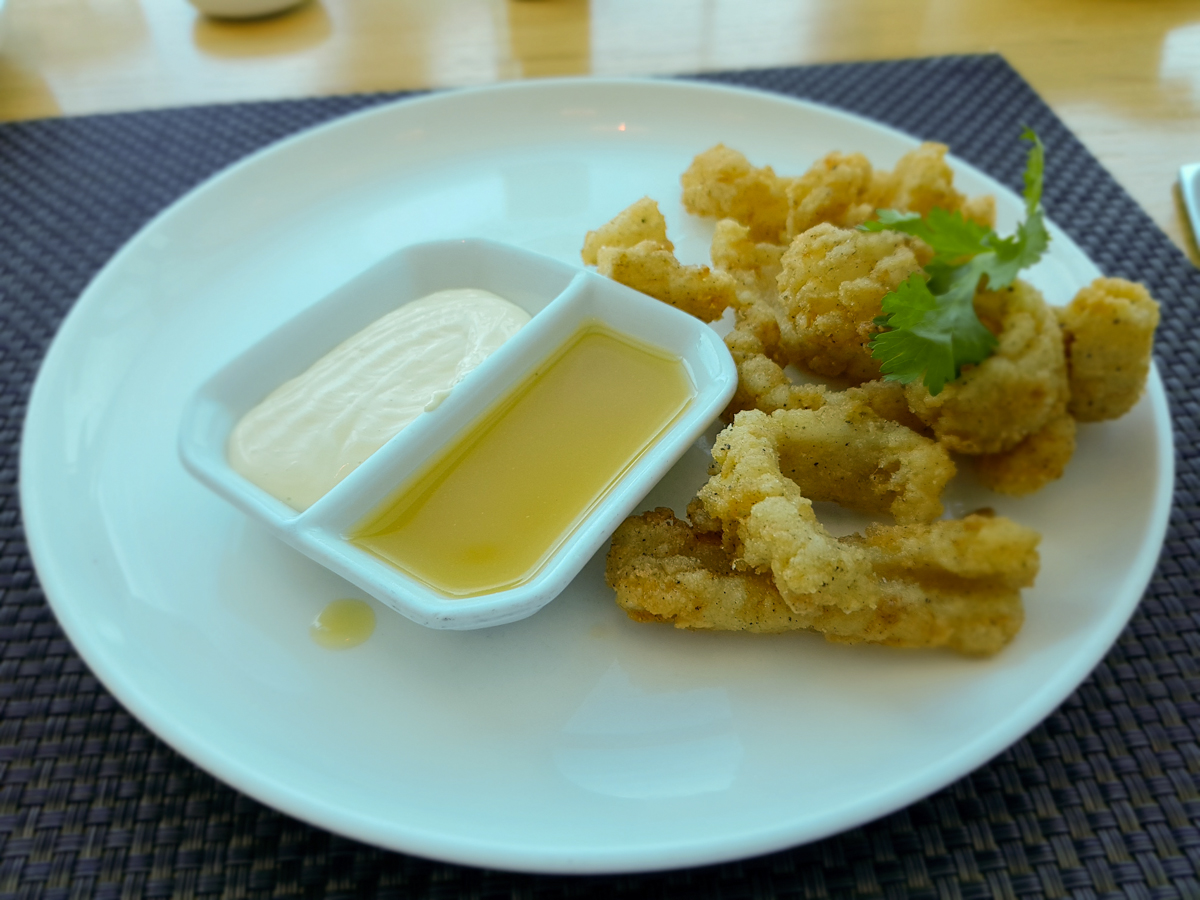 The food was excellent (as you'd expect) and sitting at the bar near the open kitchen allows you to observe each dish go through the various stages of preparation before finally being called for service and delivery. This may help you appreciate the effort that went into preparing your dish.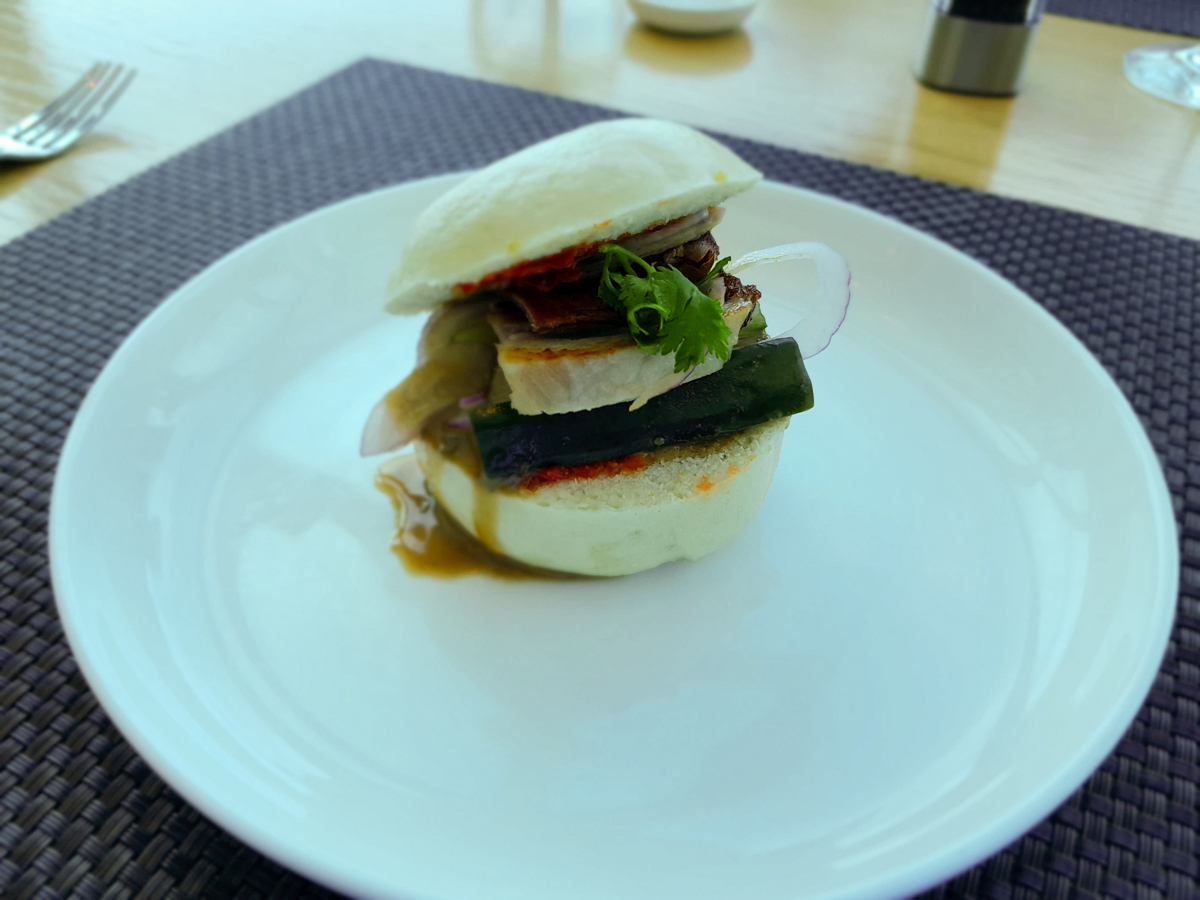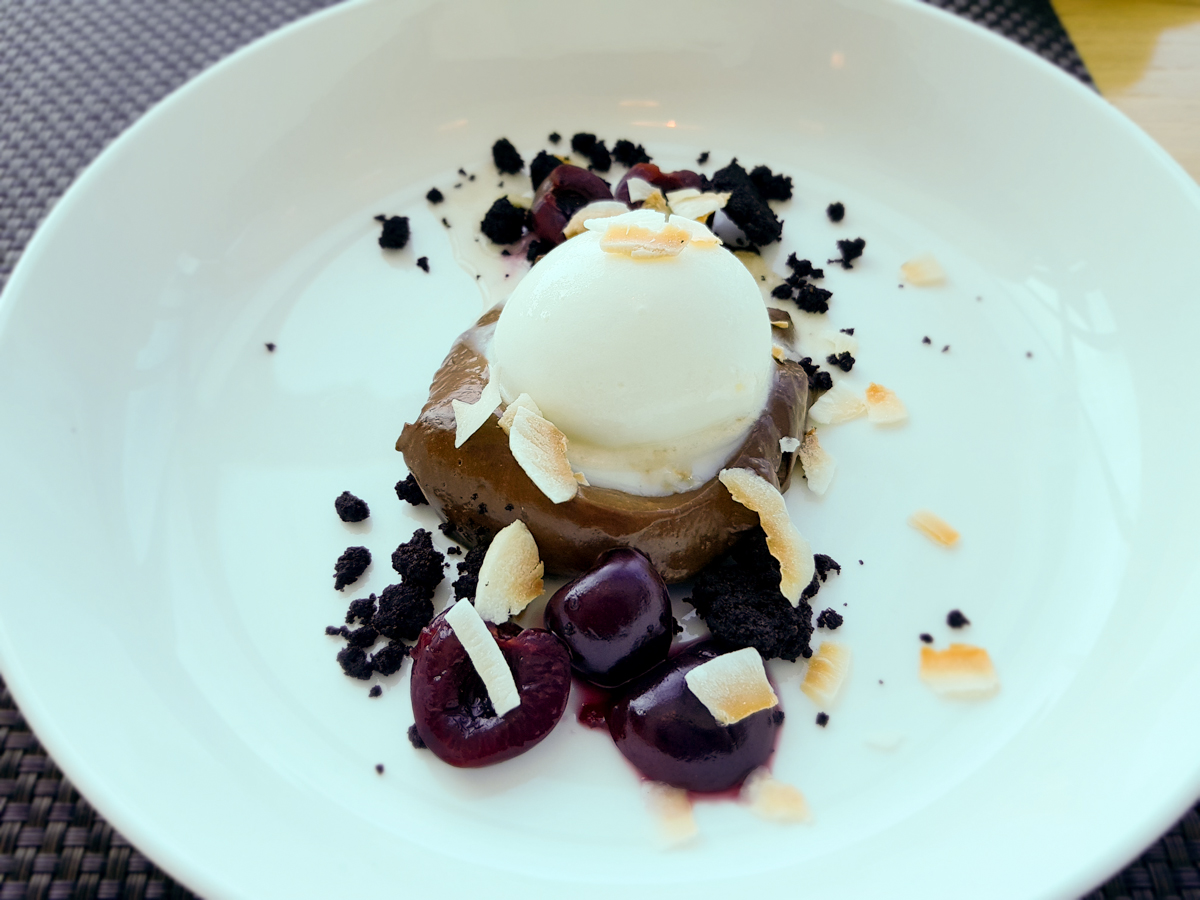 The bar offers cocktails including chef Neil Perry's signature Rockpool four pillars gin spritz. There are five white and four white wines on offer, along with rosé, dessert wine and beer and ciders!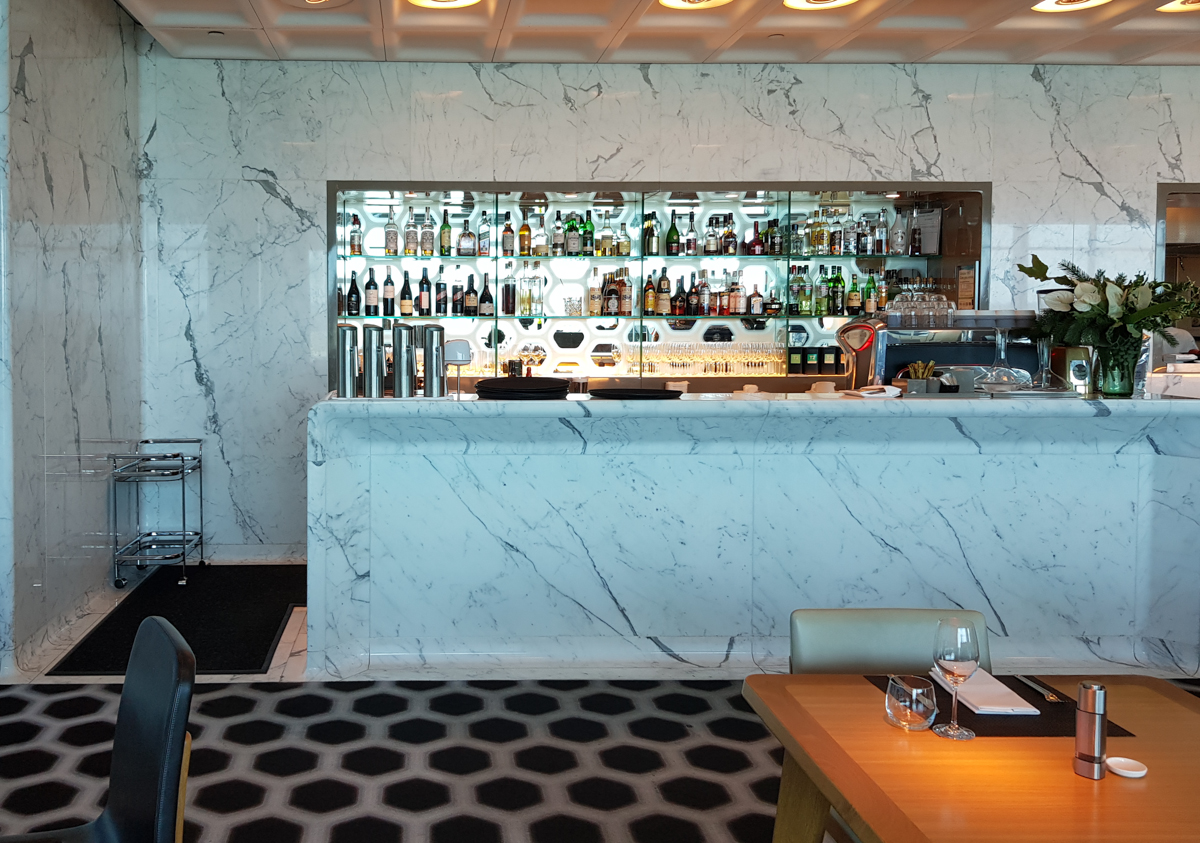 Amenities
Probably one of the most popular aspects about the lounge is the 20-minute complimentary massage and spa treatment for First Class passengers (the only lounge in Melbourne to offer it).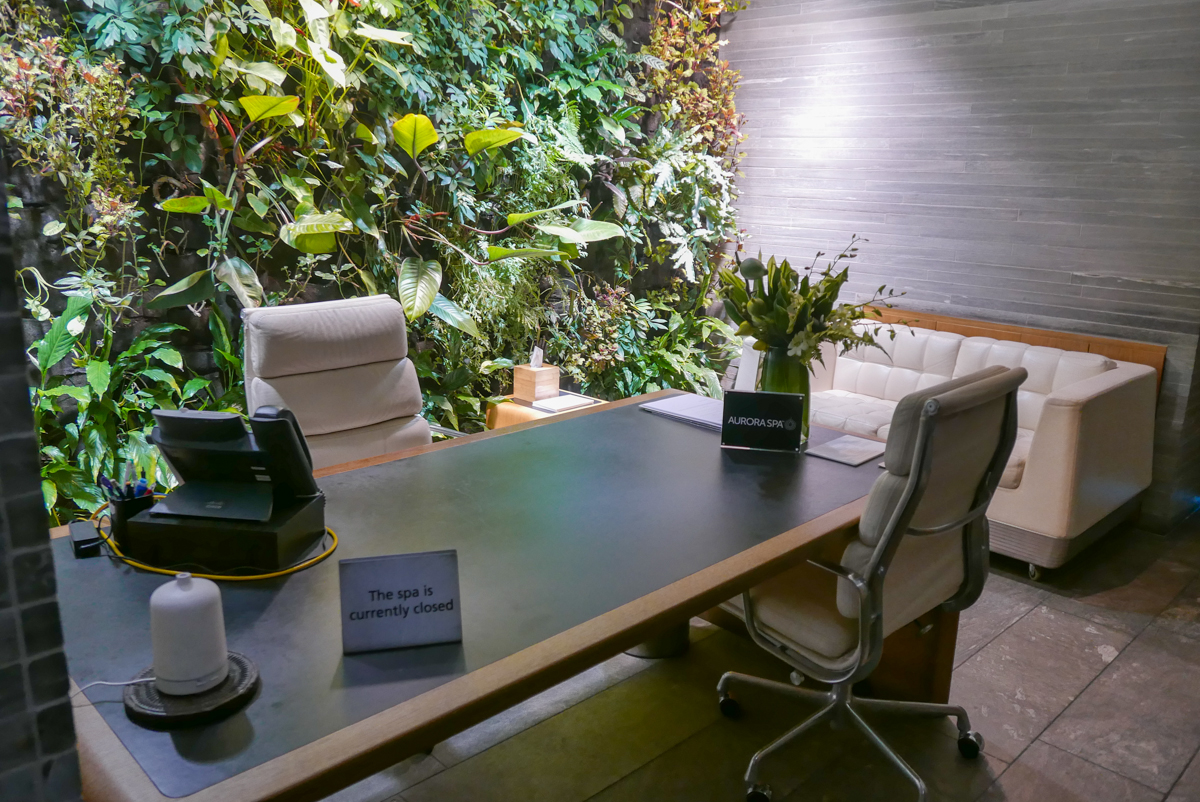 If you are a First Class guest flying Qantas, you have first dibs—a lounge manager will call you 24 hours prior to travel to organise a slot for you. Non-Qantas First Class guests are served on walk-in basis (subject to availability).
The spa opening hours are 8am to 11:30am and 8pm to 11:30pm, which are more restricted hours than the Sydney lounge.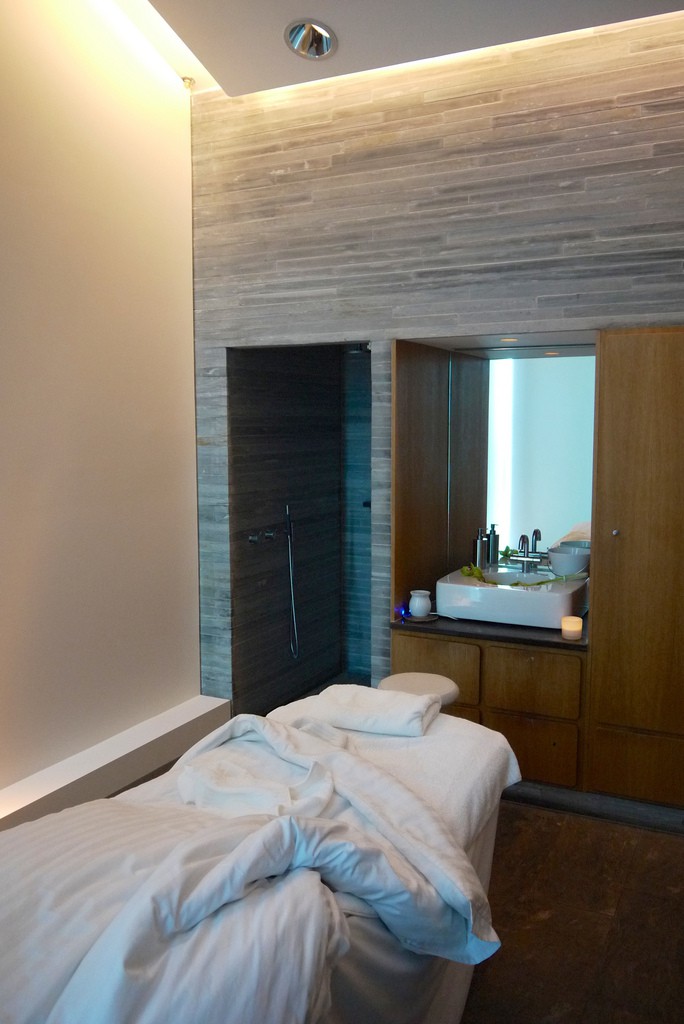 The bathroom and showers were spotless during my visit. Unlike the International Business lounge, amenity kits are available in the shower, so guests do not need to go to the front desk.
Customer service
The service goes above and beyond for Qantas First Class guests. Firstly, prior to your flight, the lounge agent calls you to organise logistics, including luggage, additional transportation and special assistance at the airport.
The lounge staff are trained by Accor, so they are very professional, however, the wait staff in the dining room did look a bit frazzled when it was a bit busy, which was around six tables. Having said that, it could have been an off day for the staff during my visit.
Lounge access options
By class of travel: First Class passengers on Qantas and oneworld partner airlines such as Cathay Pacific, Japan Airlines, LATAM, Qatar Airways and SriLankan Airlines, as well as Emirates
By airline frequent flyer status: Qantas Platinum and Platinum One members
By airline partner frequent flyer: Emirates Skywards Platinum members
By alliance frequent flyer status: oneworld Emerald members departing on a oneworld flight
Other Qantas lounge reviews
Other Melbourne lounge reviews
Summing up
Qantas' First Class Lounge in Melbourne is amongst the world's top 10 in my opinion, offering restaurant-style dining, a bar, barista coffee, great views and a complimentary massage or spa treatment.
It is also more intimate than Sydney and, as such, loses some of the immediate wow factor, but it's also better for it—I found it a more relaxing, more personal experience, with staff members really willing to interact and give some decent personal service. The interior design is just the same as Sydney—it's like a mini-clone.
The two office suites though are great for guests who need privacy to get work done.
What is great
Restaurant-quality dining with a seasonal menu
A barista and bar
Great drinks menu
Complimentary massage
Priority service for Qantas First Class travellers
Office suites for privacy to get work done
What is not great
Lack of charging ports
No children's zone
Discontinuation of service of vintage champagne
Qantas International First Class Lounge Melbourne Review
was last modified:
January 18th, 2019
by