Many people understandably wouldn't choose to redeem points for domestic or Trans-Tasman business travel on shorter flights – but if your travel preferences see you wanting the Business Class experience, and you have points to use, then why not?!
As a comparison, you may also be interested in our Virgin Australia 737 Domestic and Trans-Tasman Business Class overview.
Qantas 737 Domestic & Trans-Tasman Fleet & Routes
If you're flying Qantas within Australia or across the Tasman, you'll more than likely be on a Boeing 737-800, which accounts for over half of all planes that Qantas currently operate.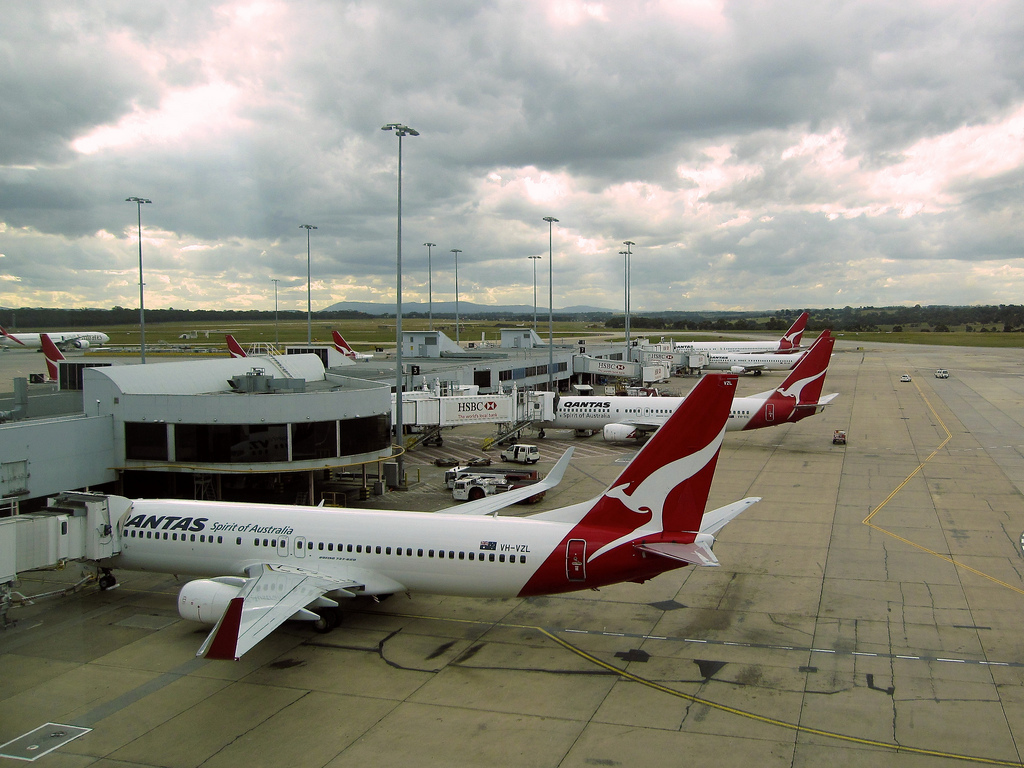 Qantas' longest routes that they operate the 737 on are to/from the East and West Coast, Perth – Singapore and Sydney – Bali routes. These are likely to have the most competition for Business Class redemptions and upgrades.
The alternative to Qantas' most-common domestic and Trans-Tasman Business Class is Qantas' Airbus A330, a more modern product with a lie-flat seat and direct-aisle access for every passenger. Two of Qantas' daily flights between Sydney and Auckland are now serviced by the Airbus A330, and for the same number of points, this is a great option for those who like to fly Qantas, and want to experience their new Business Class 'suites'.
If you're travelling to a regional airport in Australia, you may be on a smaller plane like a two-class Boeing 717 (which has 6 instead of 12 Business Class seats) or an all-Economy-Class Boeing 717 or turboprop aircraft.
Lacking a user-friendly route map, here is a full list of domestic and Trans-Tasman Qantas services.
For solely domestic Australian Business Class flights, passengers can check two 32kg bags, and Qantas Platinum and Platinum One and oneworld Emerald status holders can add an extra one.
Business Class passengers flying Trans-Tasman, including those connecting to Australian domestic flights with Qantas, can check 40kg. Qantas Club and Silver can check 52kg, Qantas Gold 56kg, and Qantas Platinum and Platinum One can check 60kg.
Qantas 737 Domestic & Trans-Tasman Business Class: Seats & Seatmap
Compared to Virgin Australia's smaller eight-seat Business Class cabin arranged in a 2-2 configuration across two rows, Qantas has 12 seats in total with a third row, meaning you'll get not-as-attentive service but more award availability on some routes.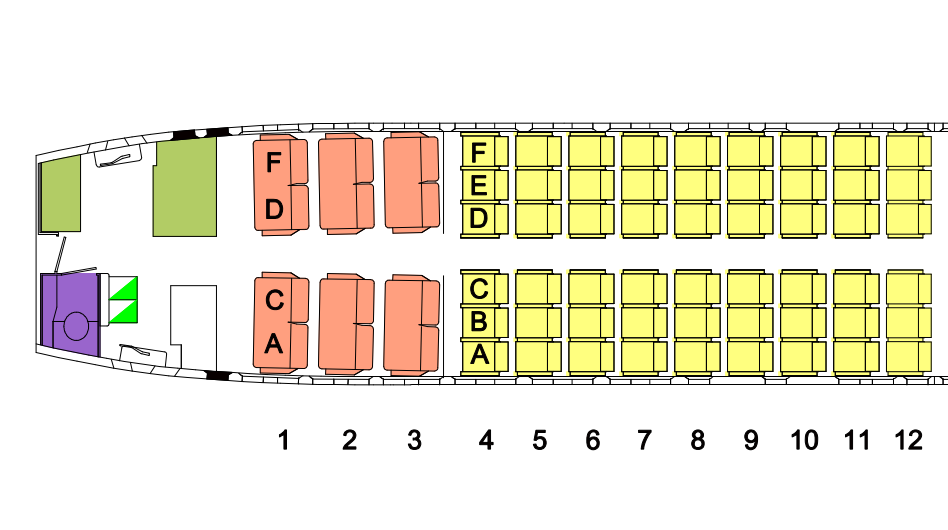 In my opinion, Row 2 is the ideal seat selection as you will be cushioned from the noise and movement from the galley in front and Economy cabin in the back, and your feet won't be restricted by the bulkhead in front.
The seats are made of leather and are wide enough to feel comfortable with a stranger next door, especially given the 22-inch Qantas seats are 2½ inches wider than their Virgin counterparts: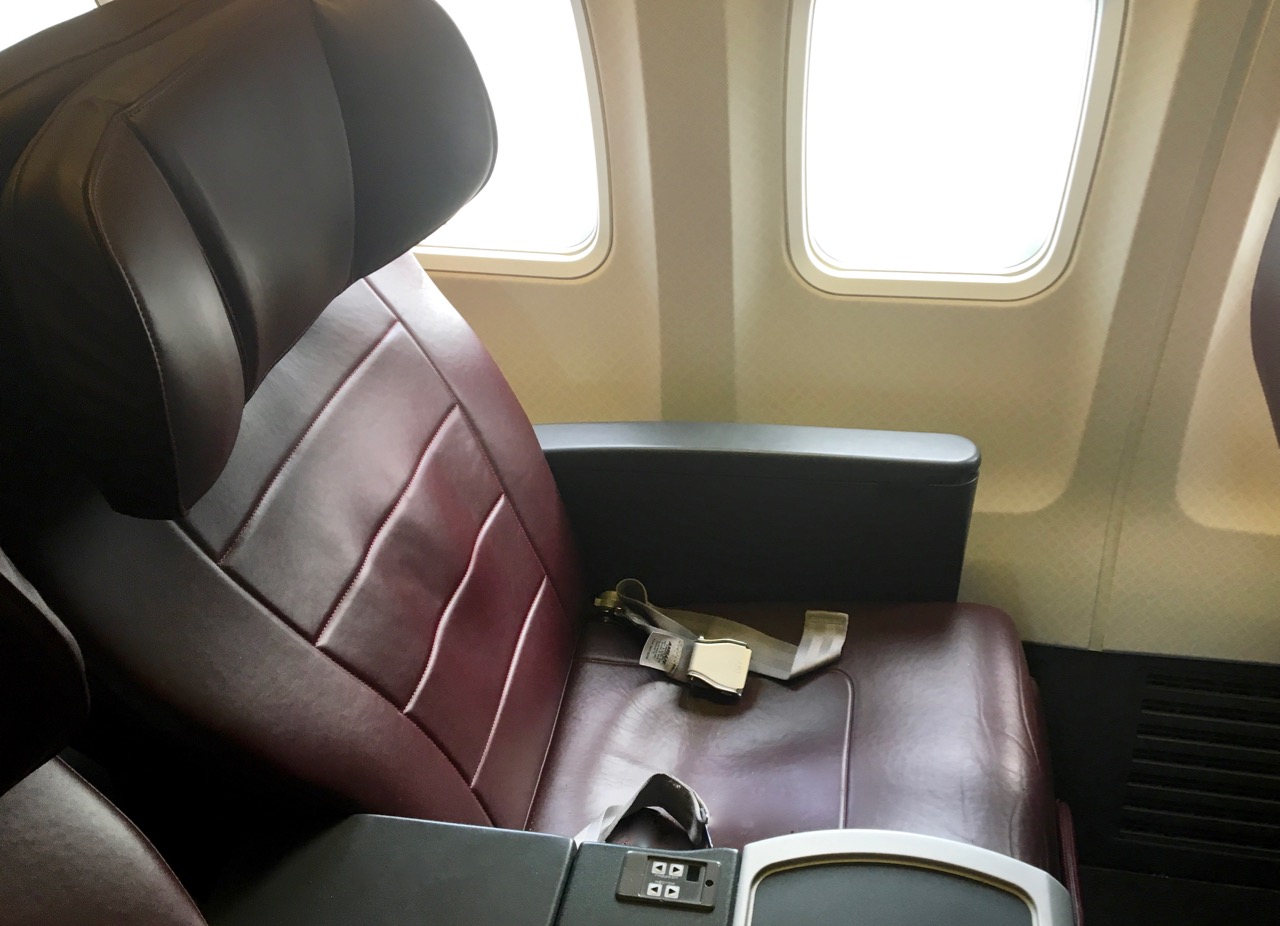 Each seat has a moveable leg rest: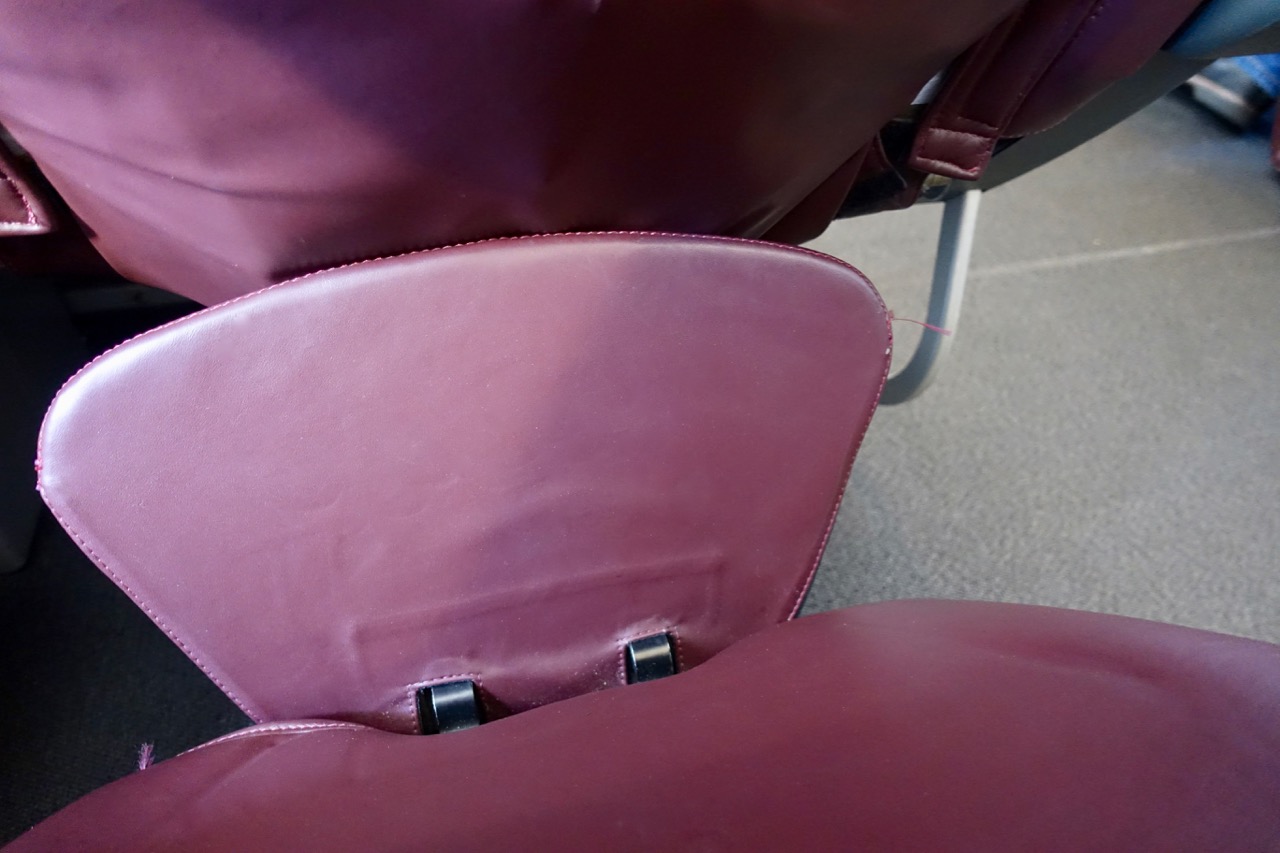 Generally the Qantas 737 Business Class seat is fairly comfortable, offering a 'Premium Economy' like seat (relative to international cabins). There's just enough space to feel like you have more privacy and comfort than travelling in Economy, but it's not anything too amazing.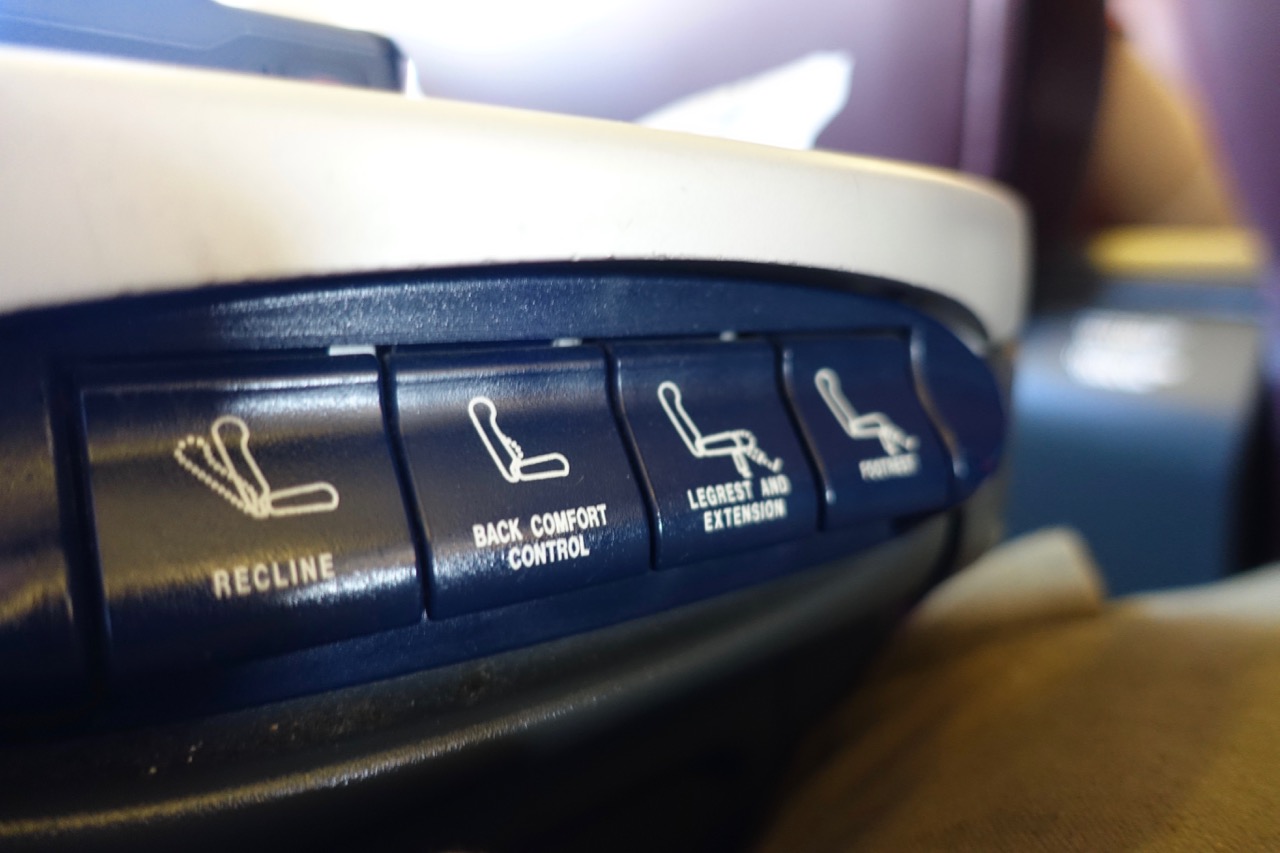 Service – Food & Drink
You'll get a full meal on every Qantas flight, regardless of the duration or distance.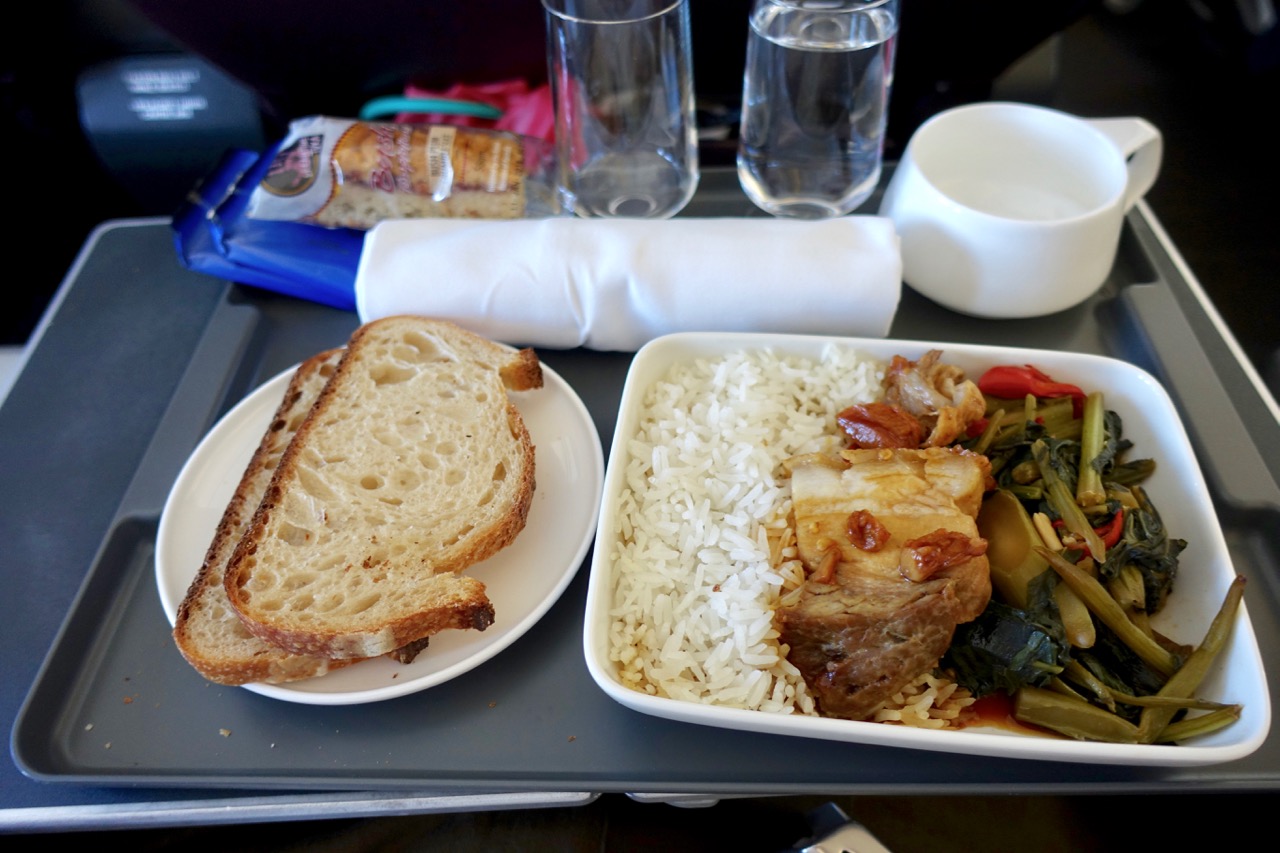 Qantas' domestic Business Class dining in my experience has left a little to be desired – a bit hit and mess, let's say. In some cases the breakfasts or dinners have been great, but in others the choice has been limited, or what's been presented has been overly greasy or not big enough. I don't bank on getting a good meal with Qantas, unfortunately – unlike my experiences with Virgin Australia. The meals on their Trans-Tasman flights are higher quality however, with a full menu, and white tablecloth service.
Inflight Entertainment
On newer 737s, which includes all Trans-Tasman flights, Business Class seats have a personal seatback entertainment screen: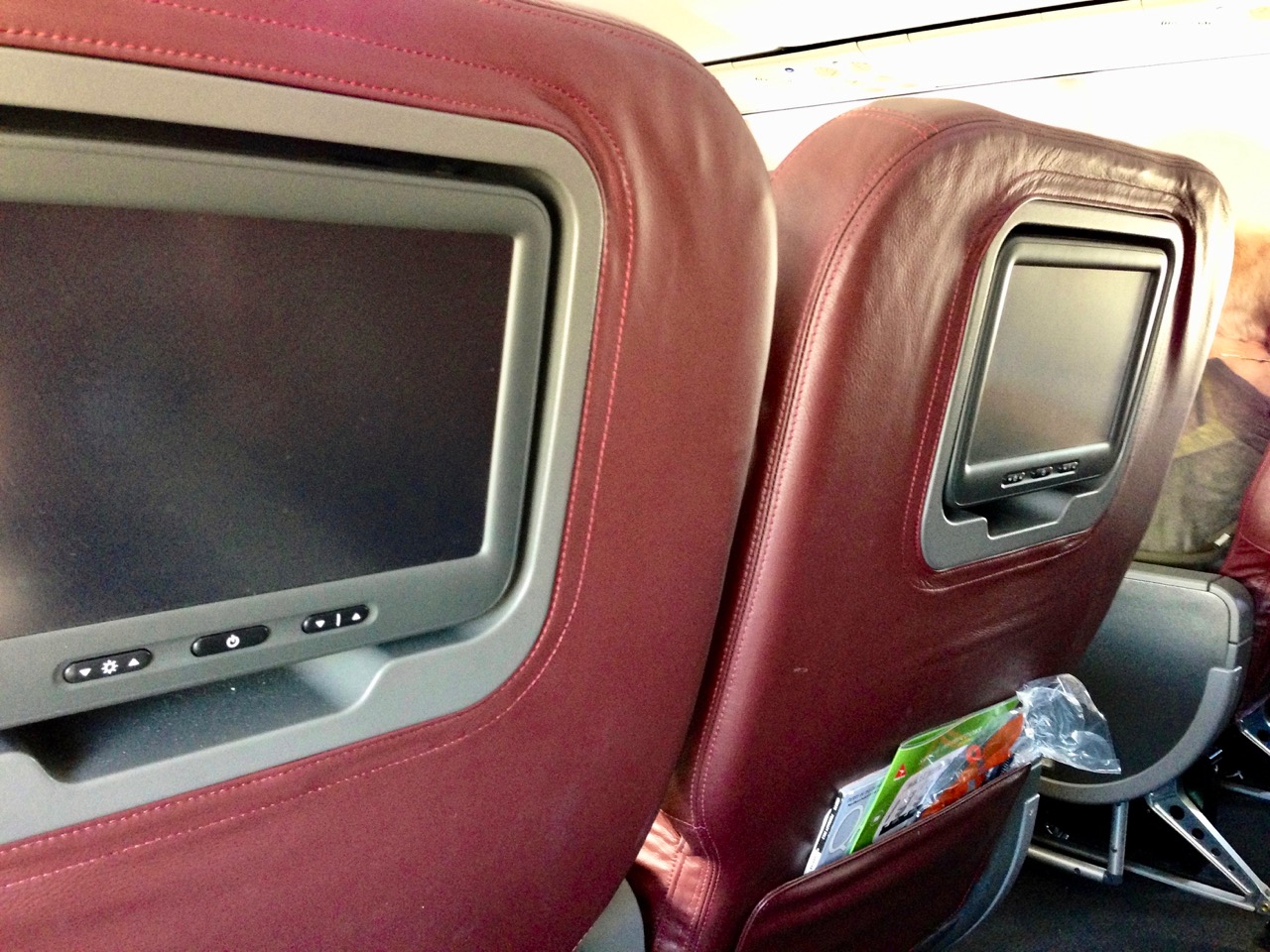 but the general trend of using personal devices means that streaming services and wifi are becoming more common on Qantas domestic Australian flights.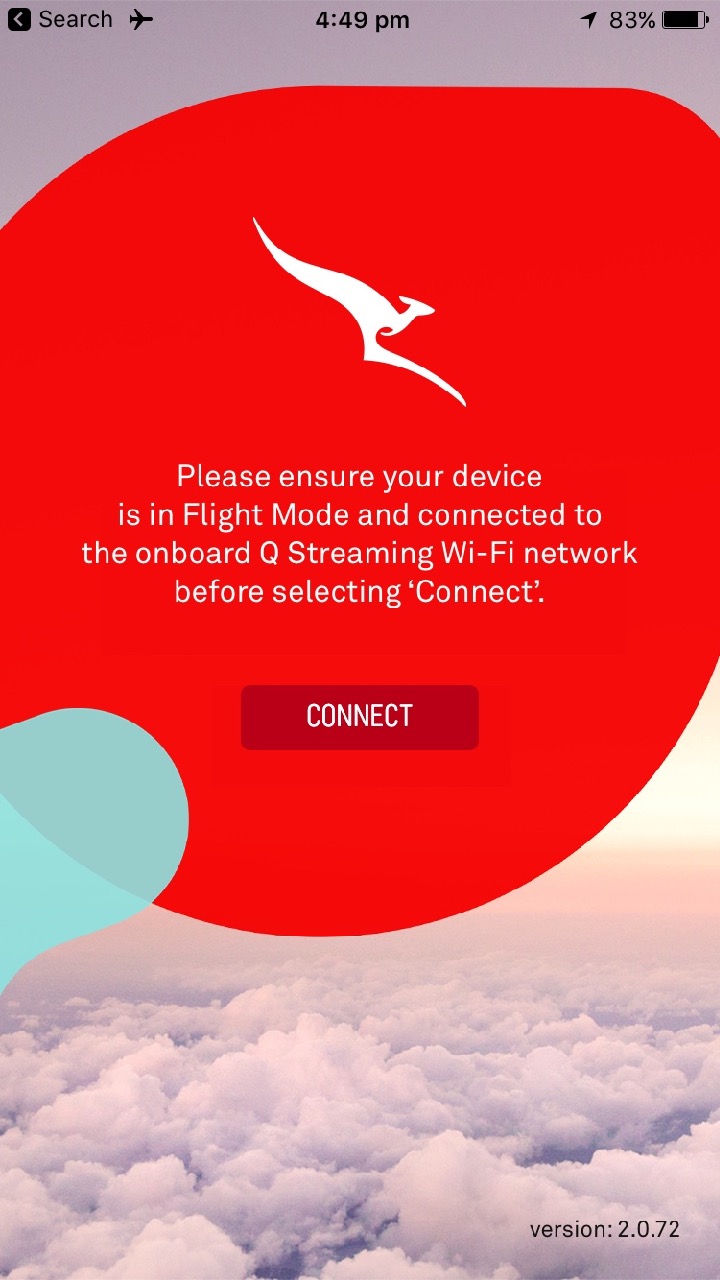 On older 737s, there are overhead screens. On more modern aircraft, each seat has USB and AC power outlets.
How to redeem points for this flight
The five main points currencies New Zealand-based travellers can use on Qantas flights are:
Here is a comparison of redemption rates on Trans-Tasman routes:
Route
Qantas
Asia Miles (return in brackets)
AAdvantage
British Airways Avios
American Express Membership Rewards Points
Auckland - Brisbane, Melbourne, Sydney
36,000
30,000 (50,000)
25,000
20,000
60,000 one-way Asia Miles
100,000 return Asia Miles
Christchurch - Brisbane, Melbourne, Sydney
36,000
30,000 (50,000)
25,000
20,000
60,000 one-way Asia Miles
100,000 return Asia Miles
Queenstown - Brisbane, Melbourne
36,000
30,000 (50,000)
25,000
20,000
60,000 one-way Asia Miles
100,000 return Asia Miles
Wellington - Melbourne, Sydney
36,000
30,000 (50,000)
25,000
20,000
60,000 one-way Asia Miles
100,000 return Asia Miles
Important notes:
Return flights using Asia Miles are cheaper than two separate one-ways
British Airways Executive Club differentiates between off-peak and peak dates
Alaska Mileage Plan does not allow routings between Australia and New Zealand
Lounge Access
Qantas has a more comprehensive lounge network throughout Australia than its main competitor, Virgin Australia.
Depending on your location, you'll get access to one of the five Domestic Business Lounges (in Sydney, Melbourne, Brisbane, Perth and Canberra) or the lower-tier Qantas Clubs (in all capital cities as well as far afield as Karratha, Devonport and Mackay.)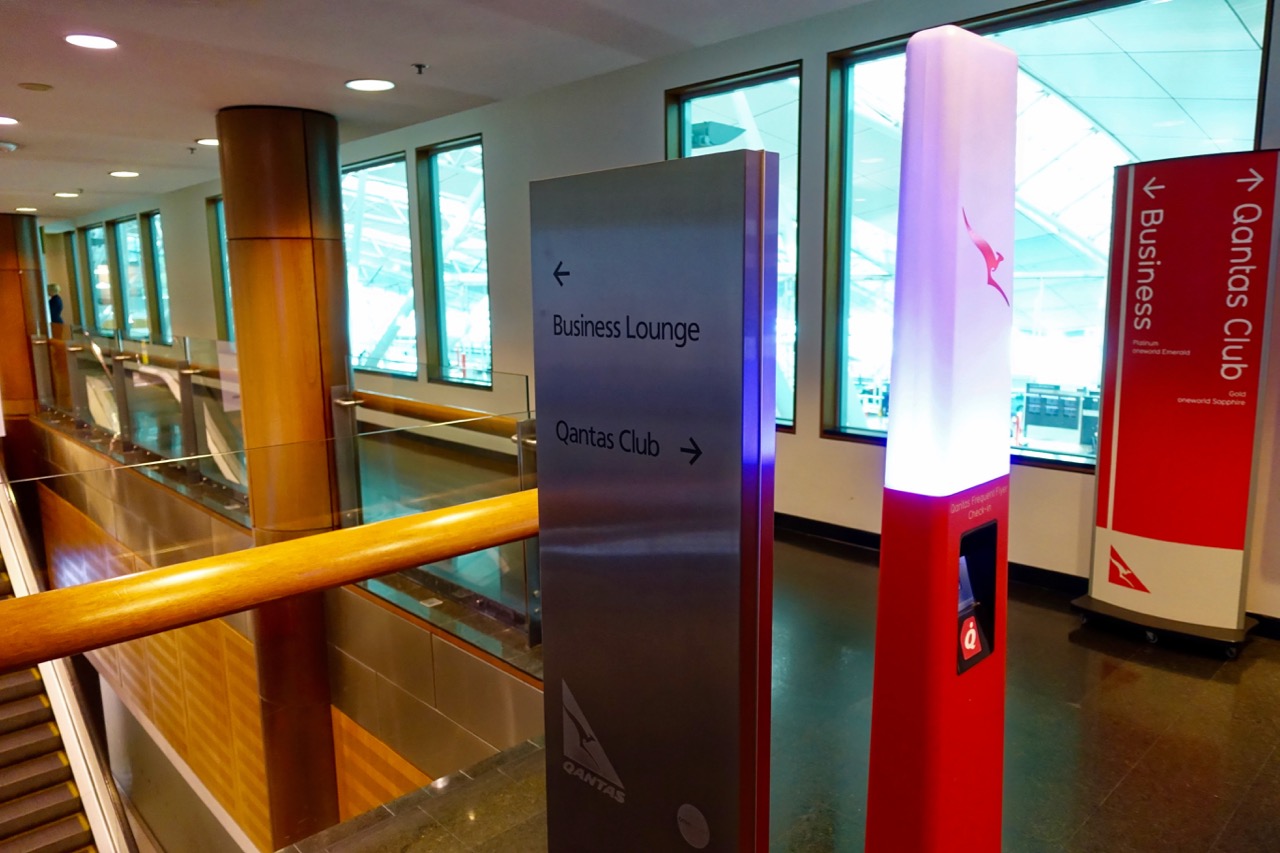 The quality of the food in a Domestic Business Lounge is generally a cut above that found in the Qantas Club.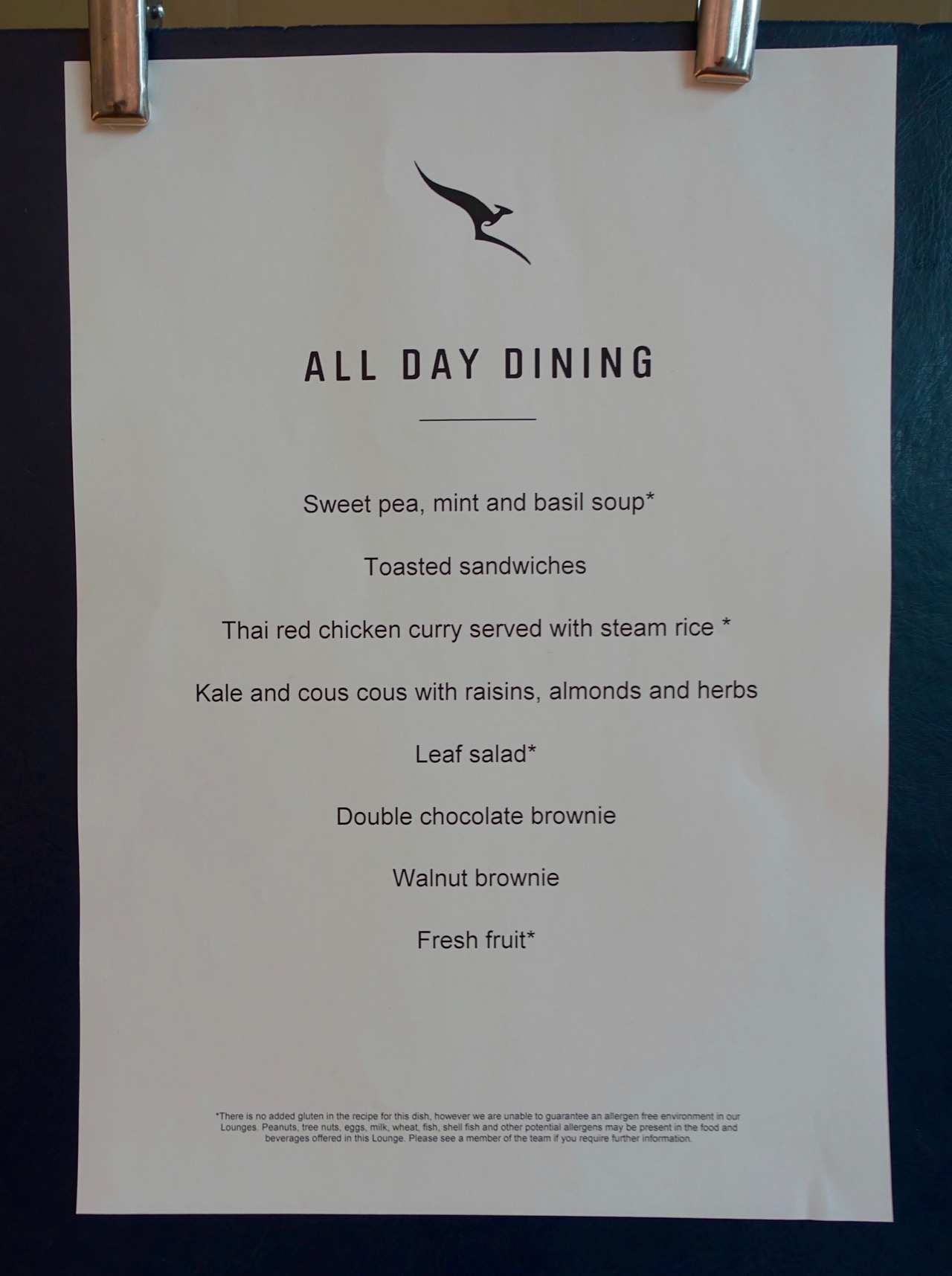 Qantas Sydney Domestic Business Lounge overview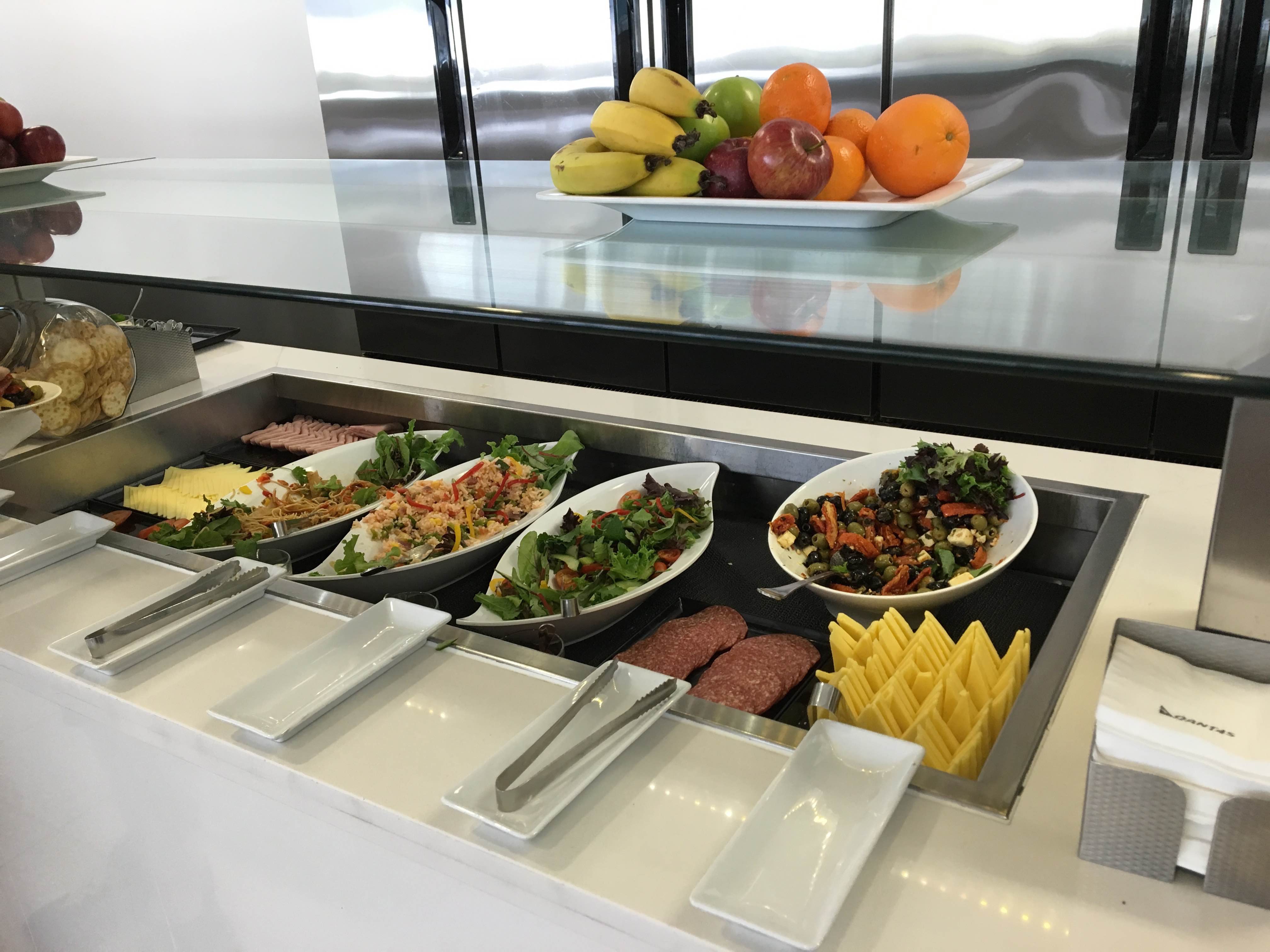 In New Zealand, you will have access to the Qantas Business Class Lounge in Auckland and Wellington. Travellers flying from Christchurch and Queenstown will have access to the shared Manaia Lounge.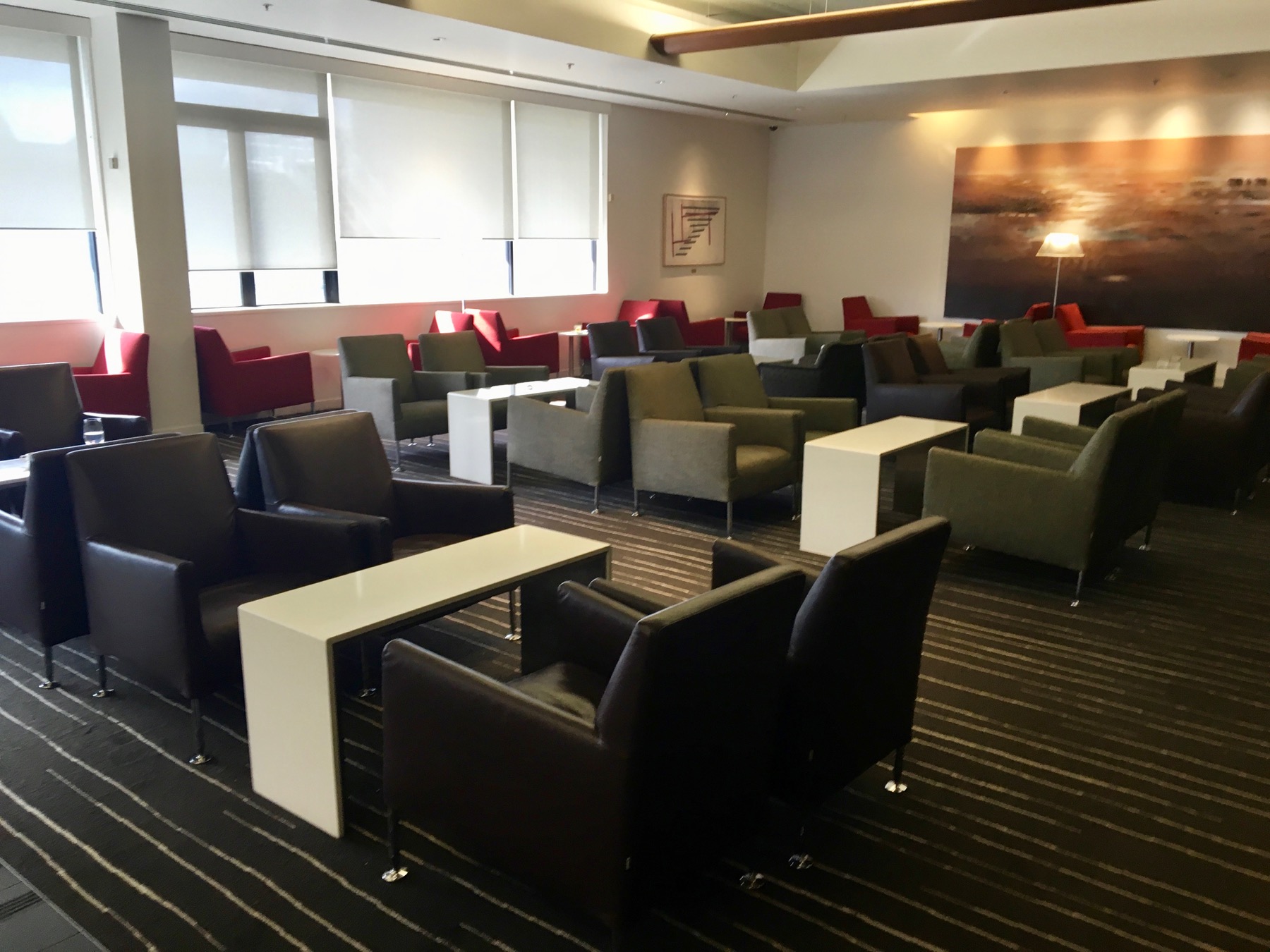 Qantas Business Class Lounge Auckland
Our Other Reviews
Summing up: why redeem points for Qantas Domestic or Trans-Tasman Business Class?
Qantas Business Class seating and service on the 737 is good – it's a workhorse fleet with a generally common experience across most flights.
Though in reality, travelling in Qantas' 737 Business Class for short domestic flights in Australia is a luxury, which is priced accordingly – whether that's paying using points or cash.
It's more appealing on Trans-Tasman flights, especially if you have a red-eye or overnighter. Though if given the option, I'd still prefer to be seated on one of Qantas' A330 flights instead, which feature international-grade Business Class.
Whether you should use your points to upgrade yourself to Business would all be down to how many points you have, how you intend to use them and the context and duration of your trip.
Kiwis should try and opt for Asia Miles for a redemption, especially if relying on American Express Membership Rewards points. Buy miles promotions with AAdvantage and British Airways Avios can make those points currencies valuable also.
Qantas 737 Domestic and Trans-Tasman Business Class overview
was last modified:
December 5th, 2017
by