During my extended layover at Singapore Changi Airport, I visited a few of the dozen lounges available for Priority Pass Holders. As a well-established brand, I made sure to check out the Plaza Premium Lounge in Terminal 1.
Lounge Location and Details
The Plaza Premium Lounge is located after immigration in Terminal 1 of Singapore Changi Airport, on the far left side where the C-numbered gates begin. It is clearly signed along with the Emirates Lounge, which is directly opposite. Look for this escalator here: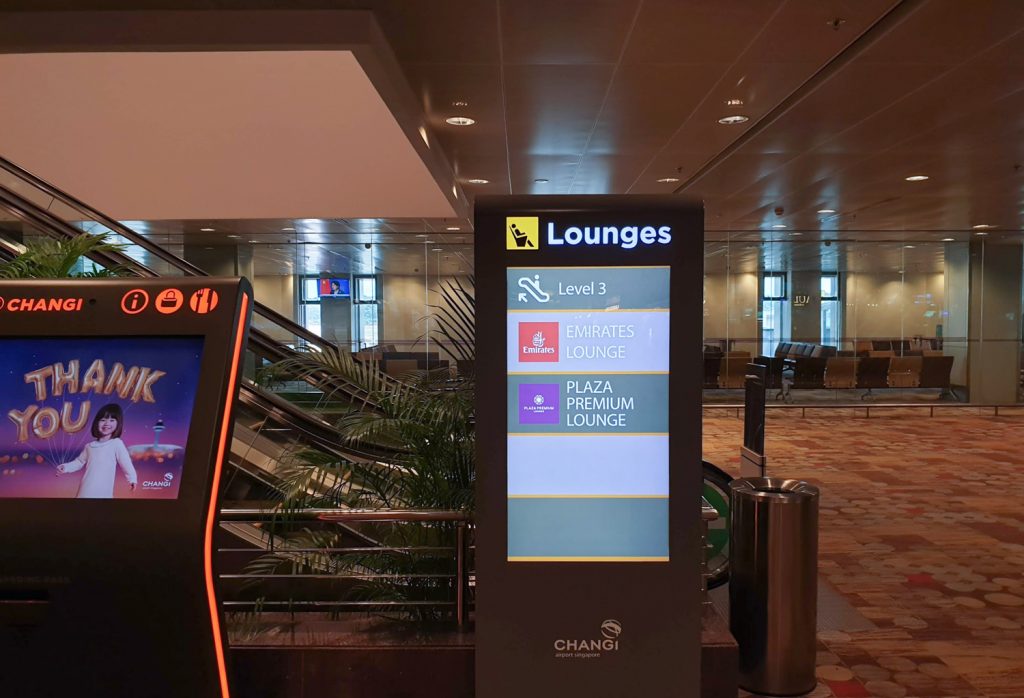 The lounge is the first thing you will see at the top of the escalator. While registering at the reception, be sure to let the attendant know if you want a shower. They will register you and give you a key to unlock the room when it is ready.
Lounge layout and seating
As you walk in, you will see some of these comfortable booths which are perfect for larger groups and families. Sleeping across them is strictly not allowed though.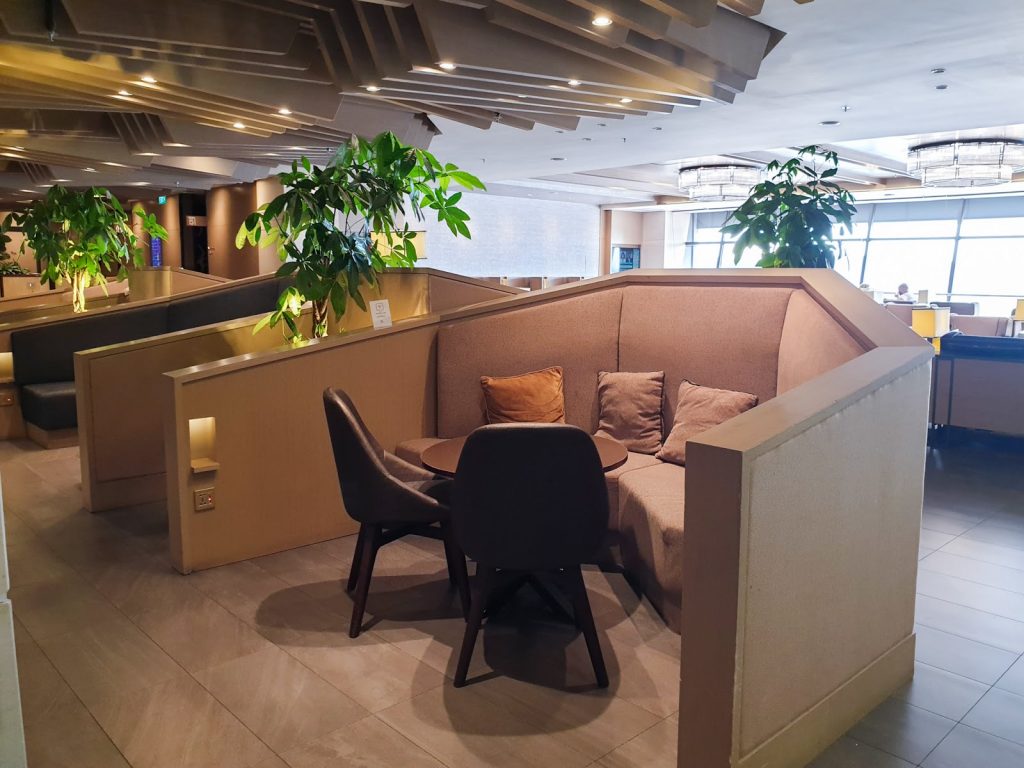 To your right are some flight information screens and reading material. Naturally, boarding calls are not made in this shared lounge.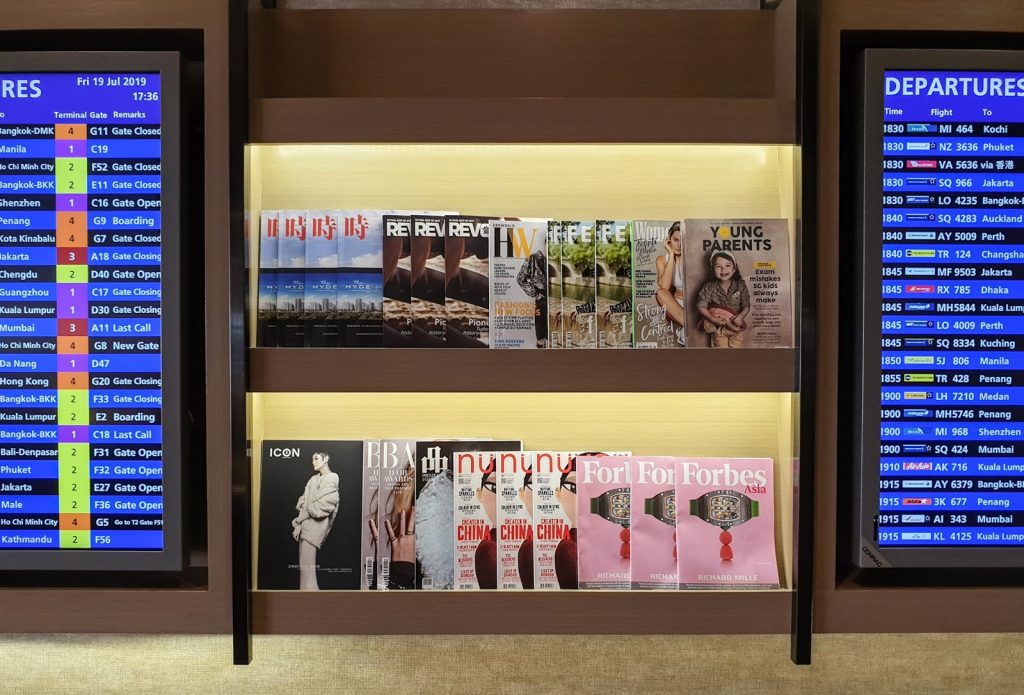 Beyond that is the main lounge room itself, which has great window views of the airport operations. Not many lounges in Changi can boast that (in this terminal, it is only the Emirates Lounge next door).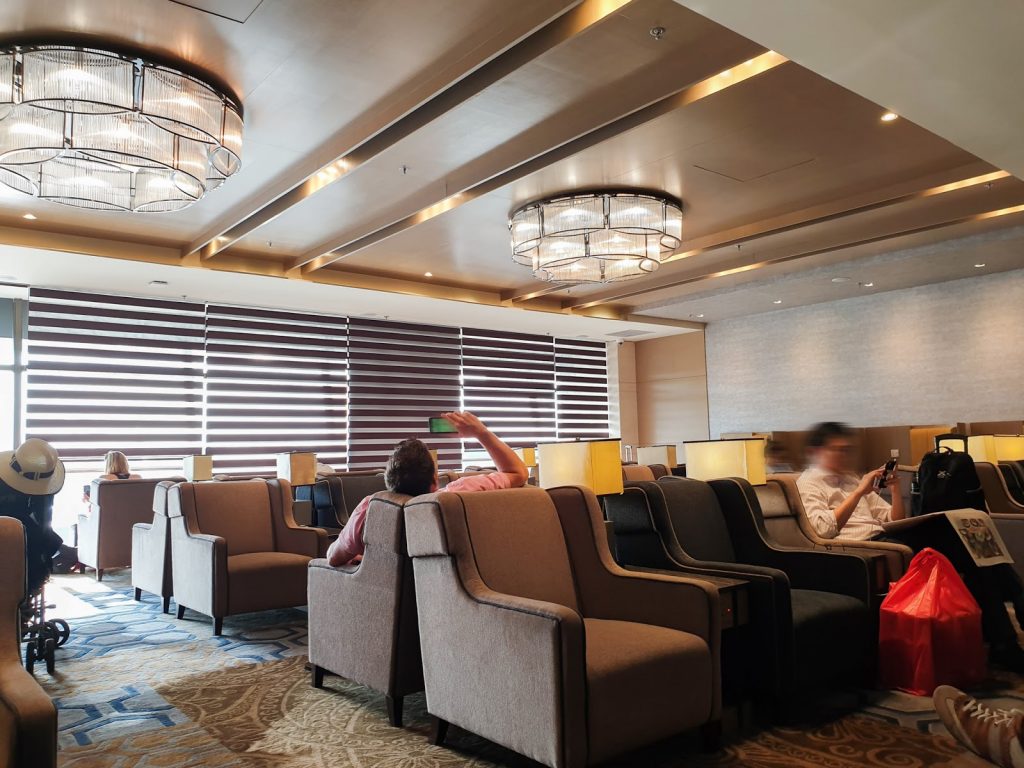 Seating is in a mix of solo 'suites' and paired chairs. There are plenty of power and USB ports around, as you can see in the photo below.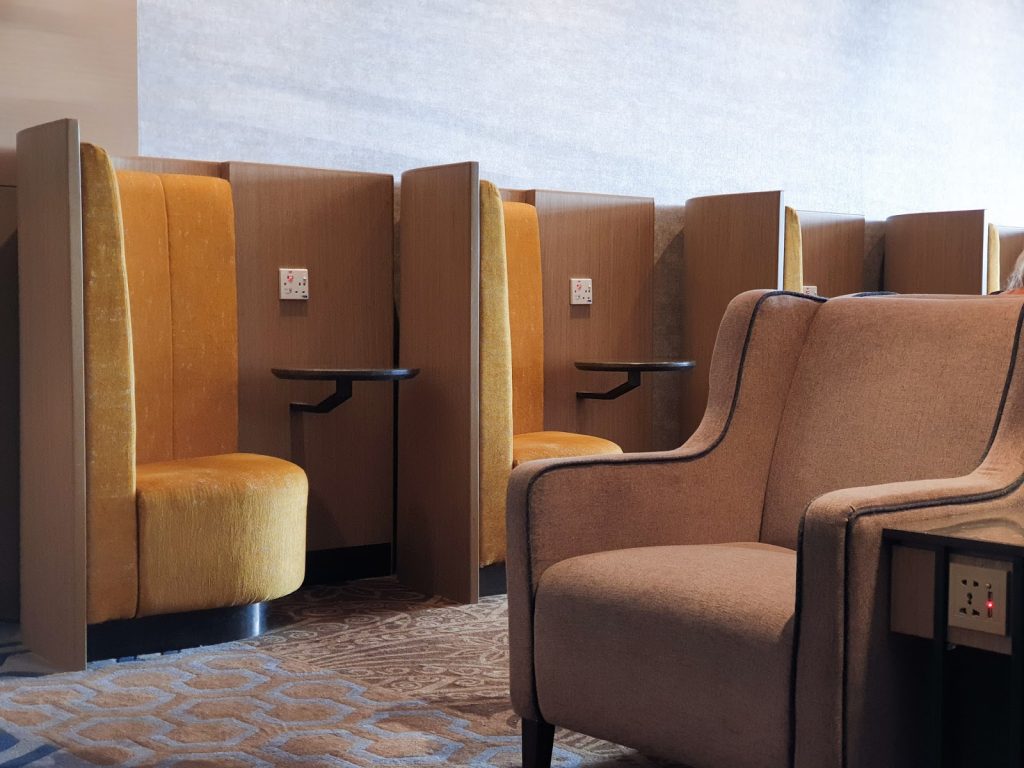 To the left are some hexagonal booths which have been making an appearance in multiple Plaza Premium Lounges worldwide. The bathrooms and nap areas are found here as well.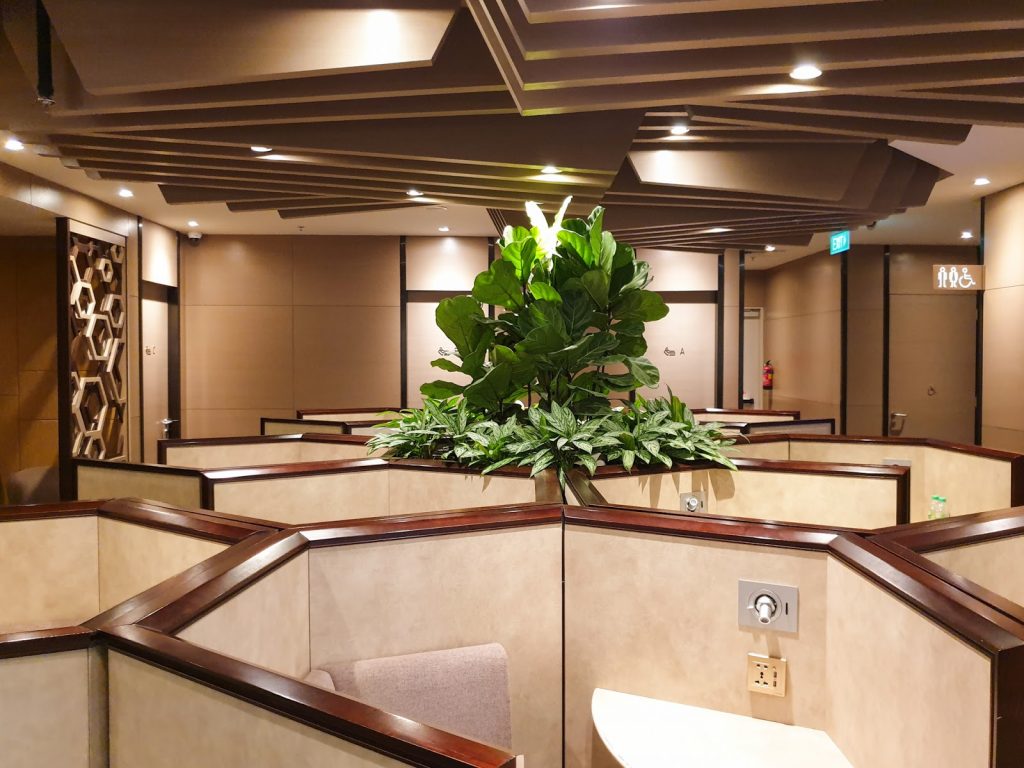 Finally, in a space behind all this is the bar and dining area.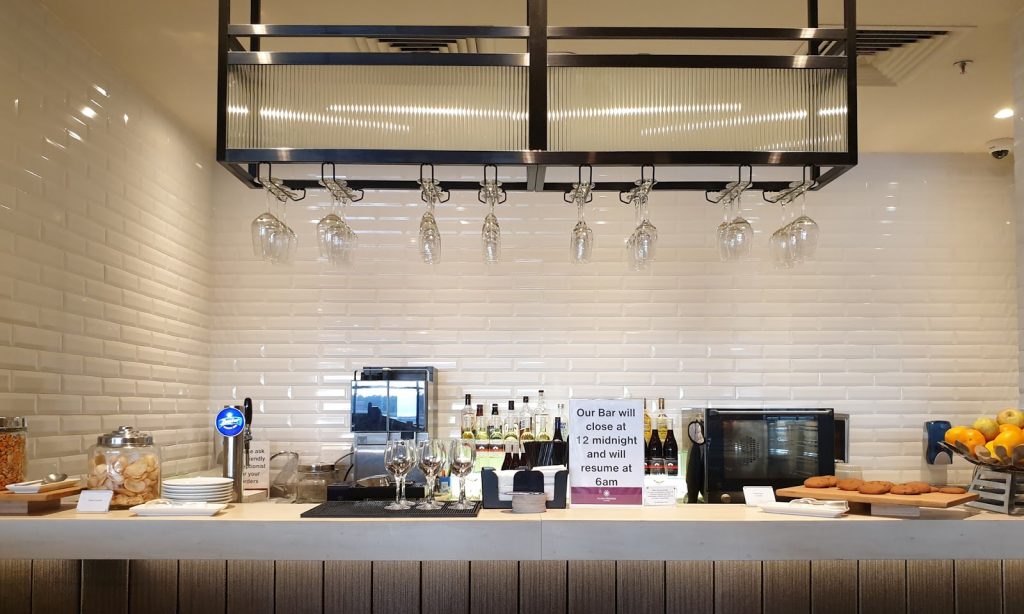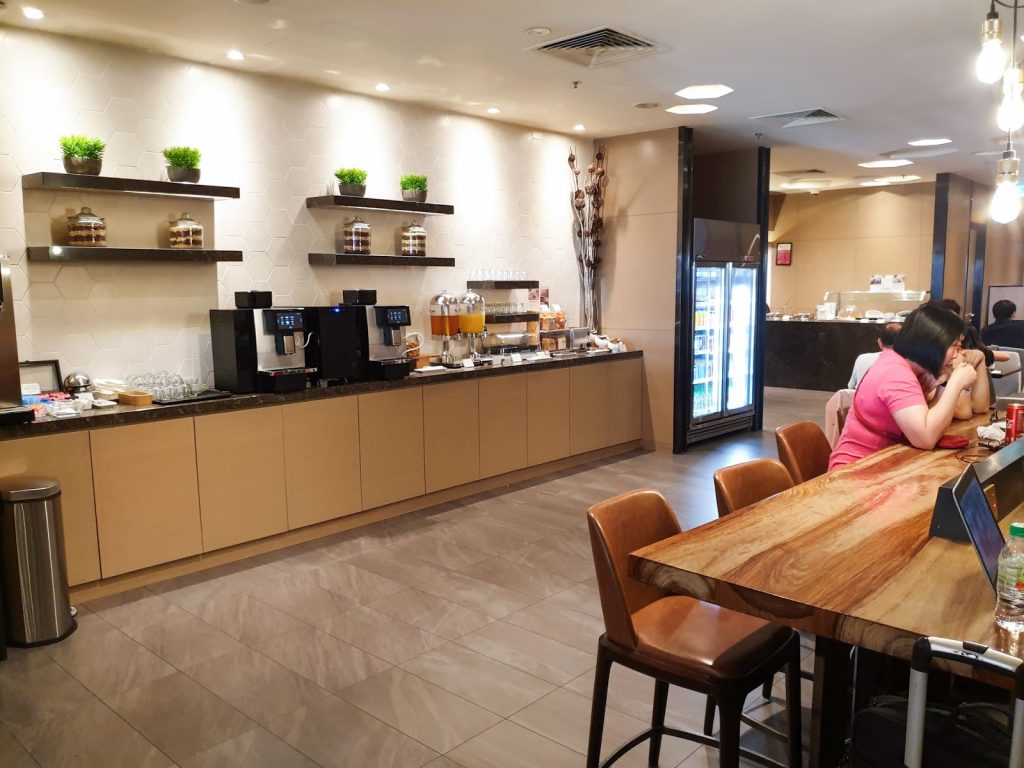 The lounge's footprint is quite small and it did get busier during the afternoon. This is the lounge's main drawback.

Food and Drink
The food options are one of the best of any pay-per-use lounge I have ever used, particularly since there is a decent a-la-carte menu.
Starting off with the buffet, there are usually a few hot and cold options.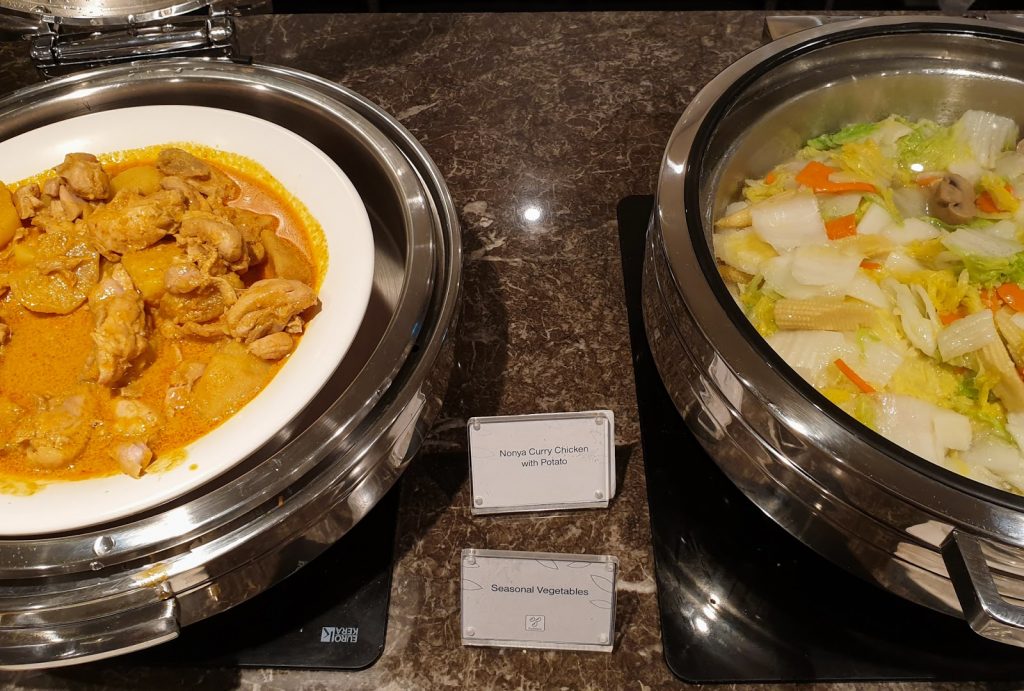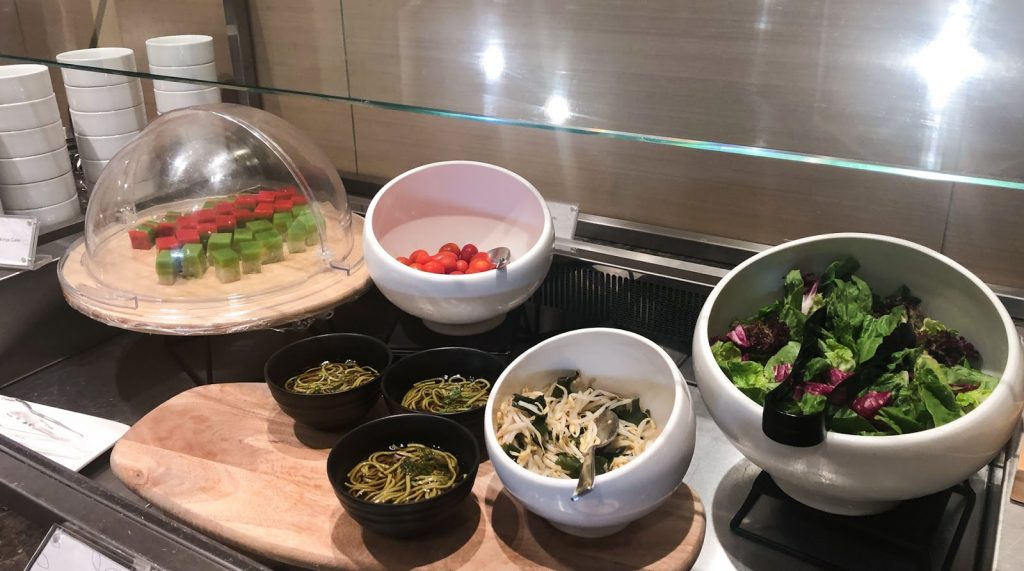 If you approach the counter, there are a few options you can order a-la-carte from 11am to 11pm. The permanent dishes are hot Udon noodle soup, Hainan chicken rice, all-day breakfast and Singapore Laksa.
There are two daily specials, such as fish ball noodle soup or white radish and chicken soup with rice. You can also request your own handmade sushi with the ingredients in the cabinet.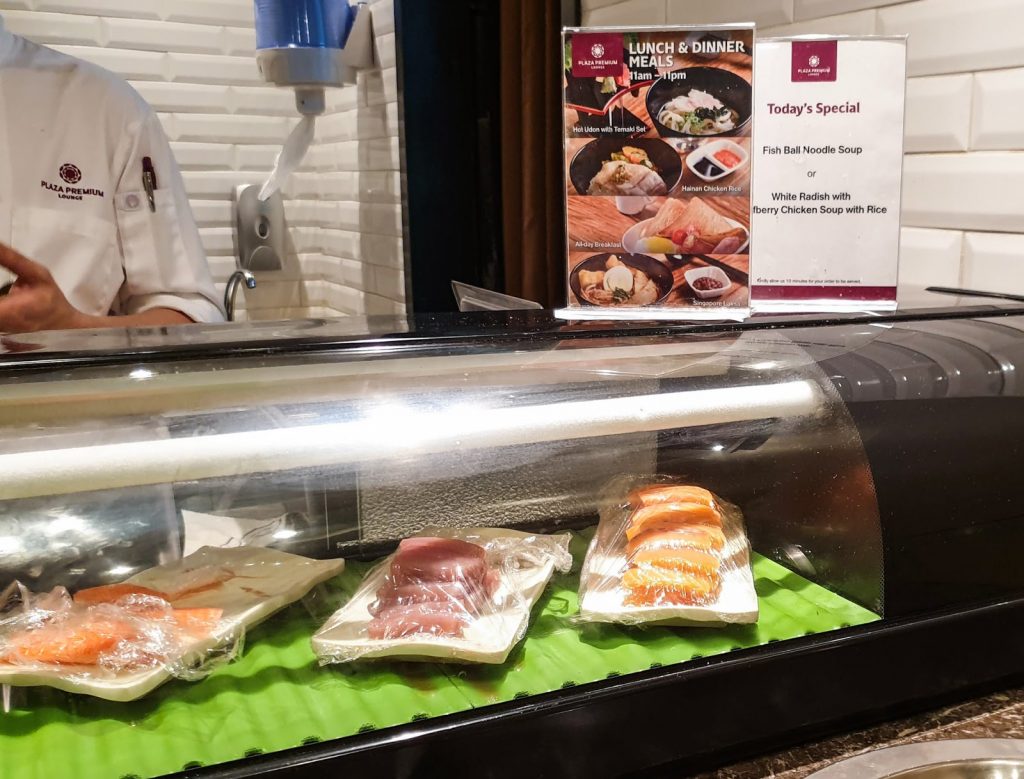 I am a sucker for good chicken rice and laksa, so I tried both. The chicken rice was delicious and tender, better than some restaurants I have been to before.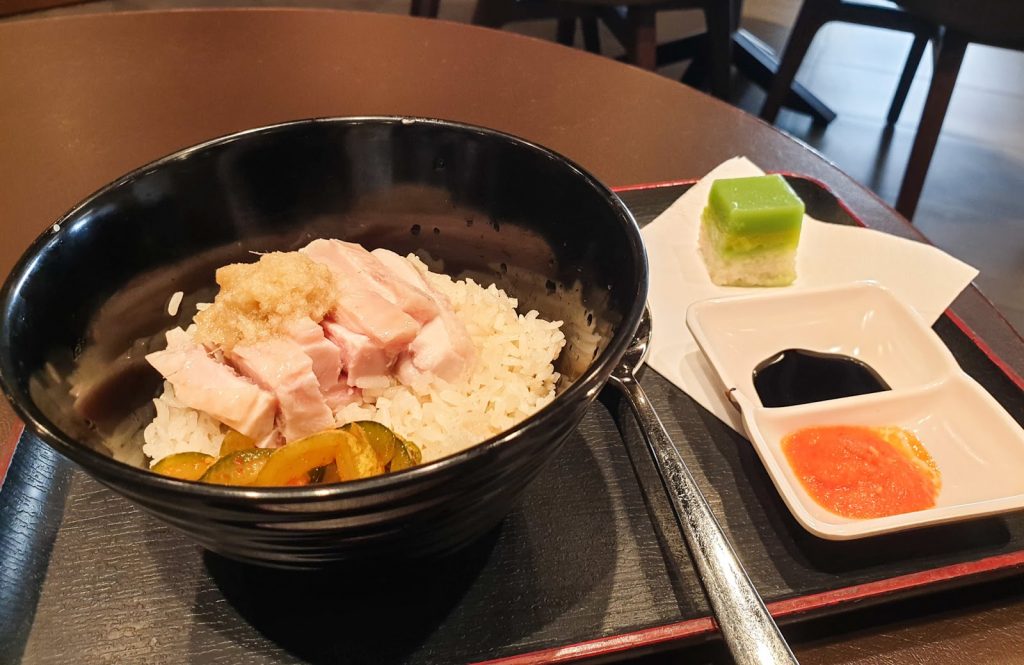 The laksa was also quite flavoursome, though the spice level has been turned down to accommodate milder tastes (which suited me just fine).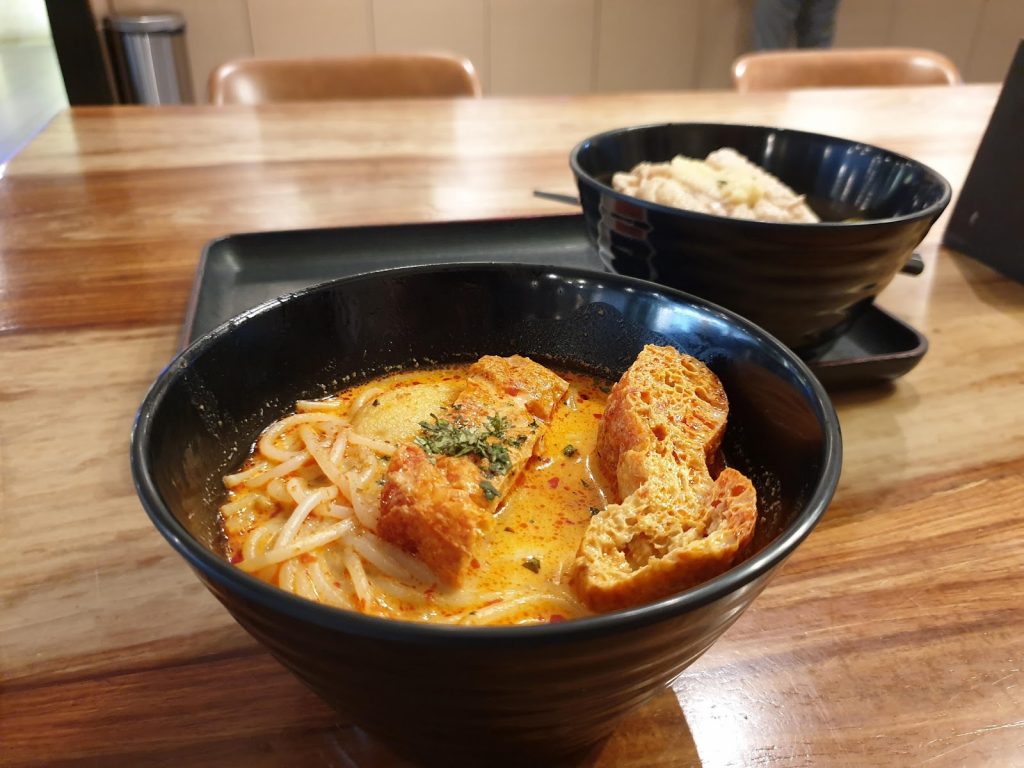 Soft drinks and small cold desserts are available from the fridge. I recommend the sugar-free canned green tea, far-right on the second-bottom shelf.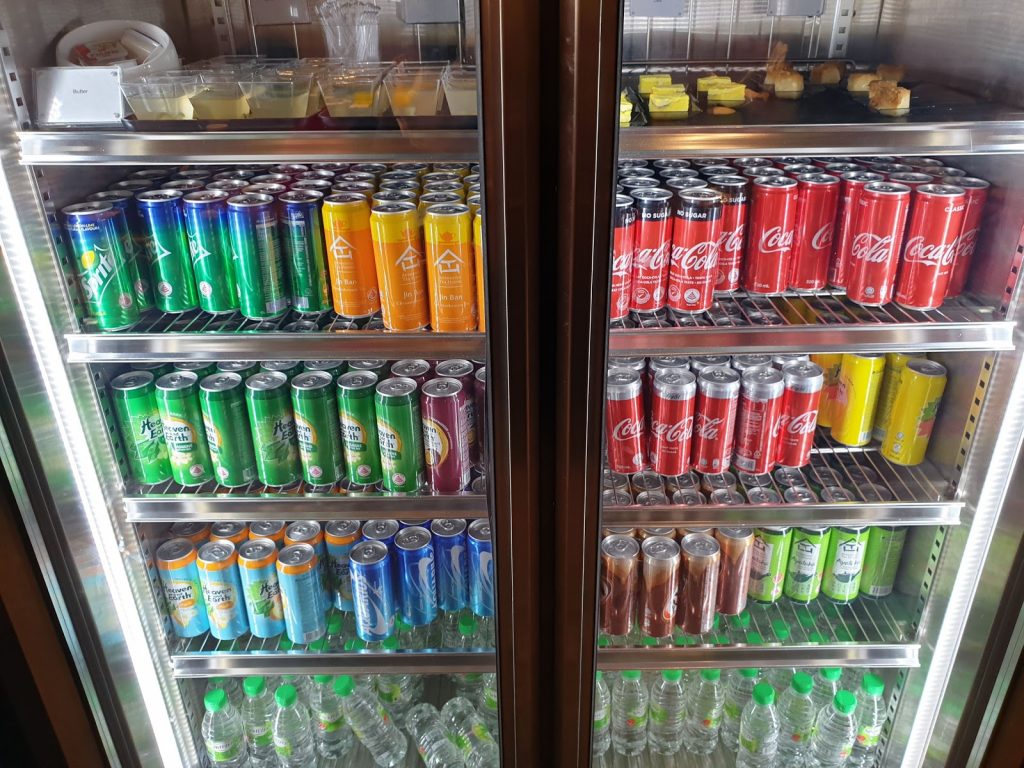 Some juices, teas and a coffee machine are nearby along with sandwich ingredients.
Apart from Dester beer on tap (a Korean drink), alcohol is unfortunately not complimentary. The beverage list at the time of the visit is shown below.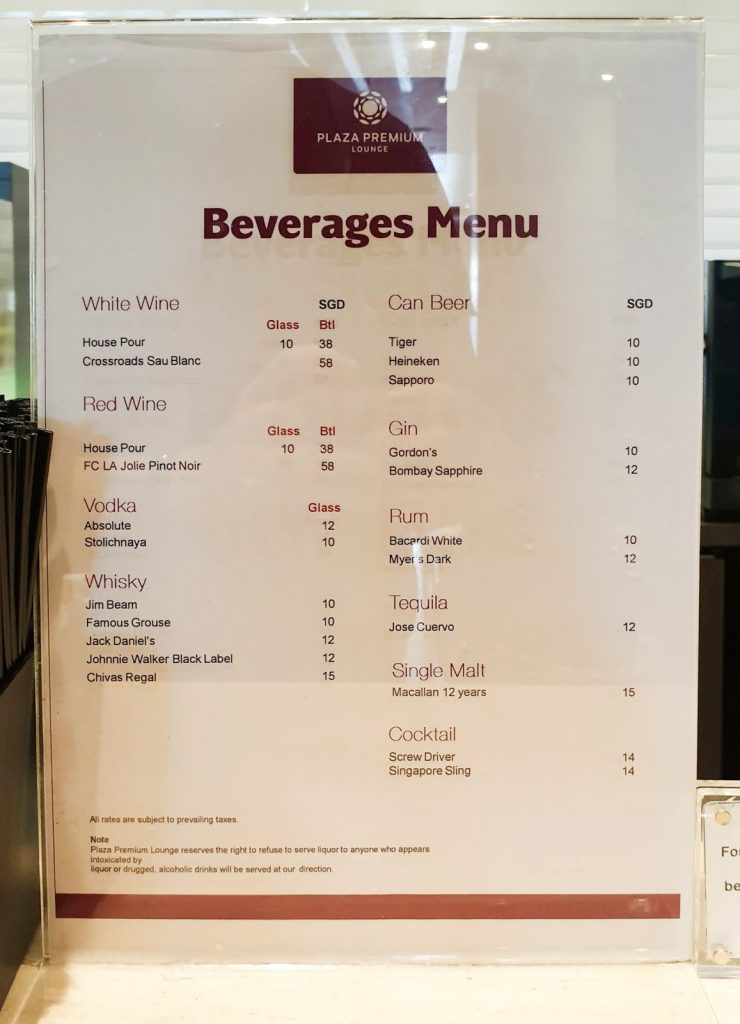 The lack of free alcohol didn't bother me too much though, as I think getting a good feed at a lounge is a higher priority than drinking bubbles.
Amenities
There are a few shower rooms in the Plaza Premium Lounge, which you do need to prebook as they are serviced between each use. I was lucky to get one immediately after arrival – the people behind me then had to wait about 20-30 minutes.
Everything you need is already in the room, including towels, floor mats and small amenities like toothbrushes. Hairdryers are mounted on the wall.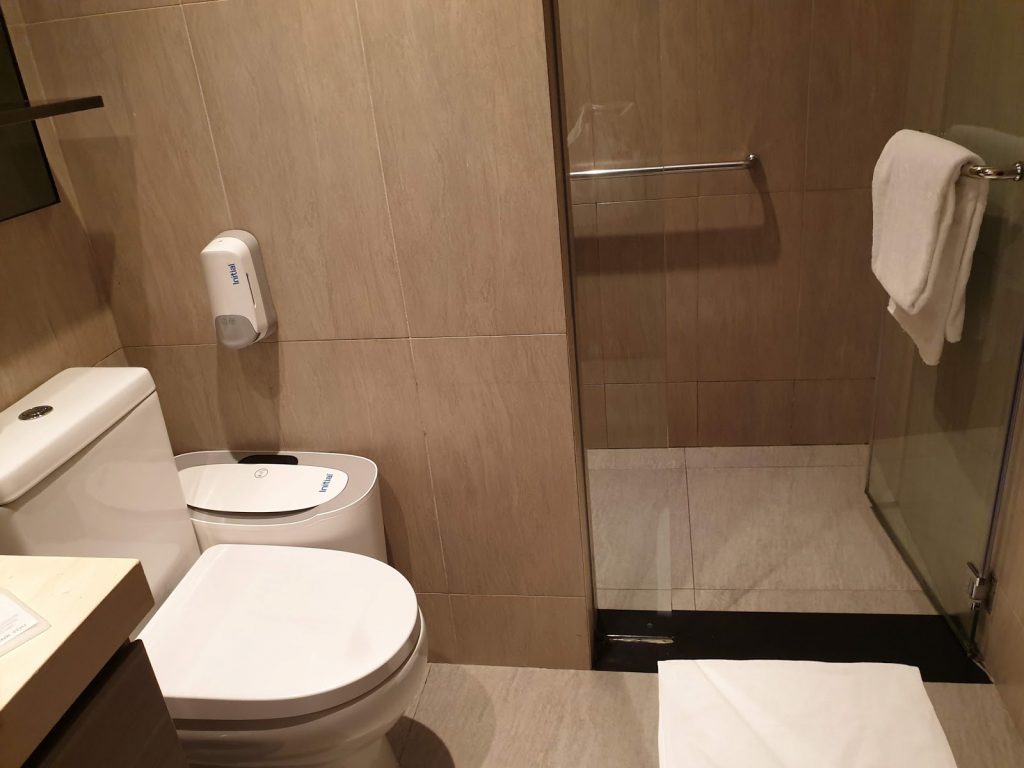 The shower itself isn't one of those fancy rainfall showerheads I have noticed is common in newer lounges, but it still had great water pressure and temperature. The body and hair products are generic and pumped out of bottles on the wall.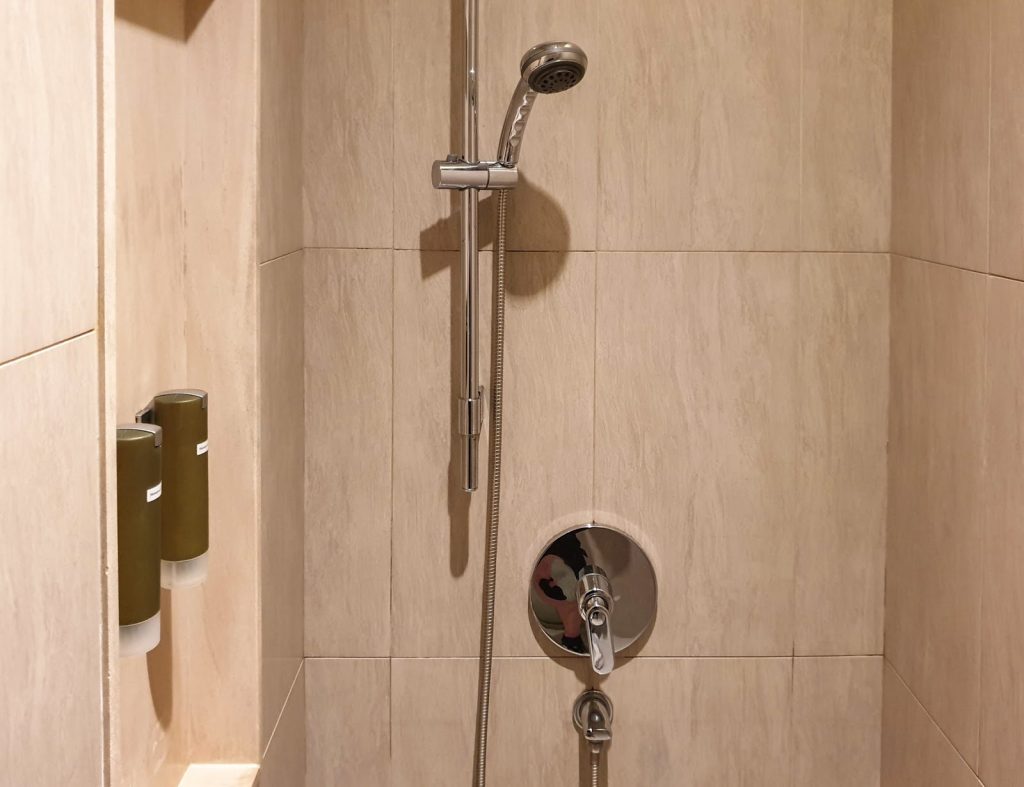 Nap rooms are available for an extra charge, but I believe they have proper beds in them. There are also two open 'VIP' rooms, although not much information is known about them. While they weren't blocked off, no-one sat in them at all.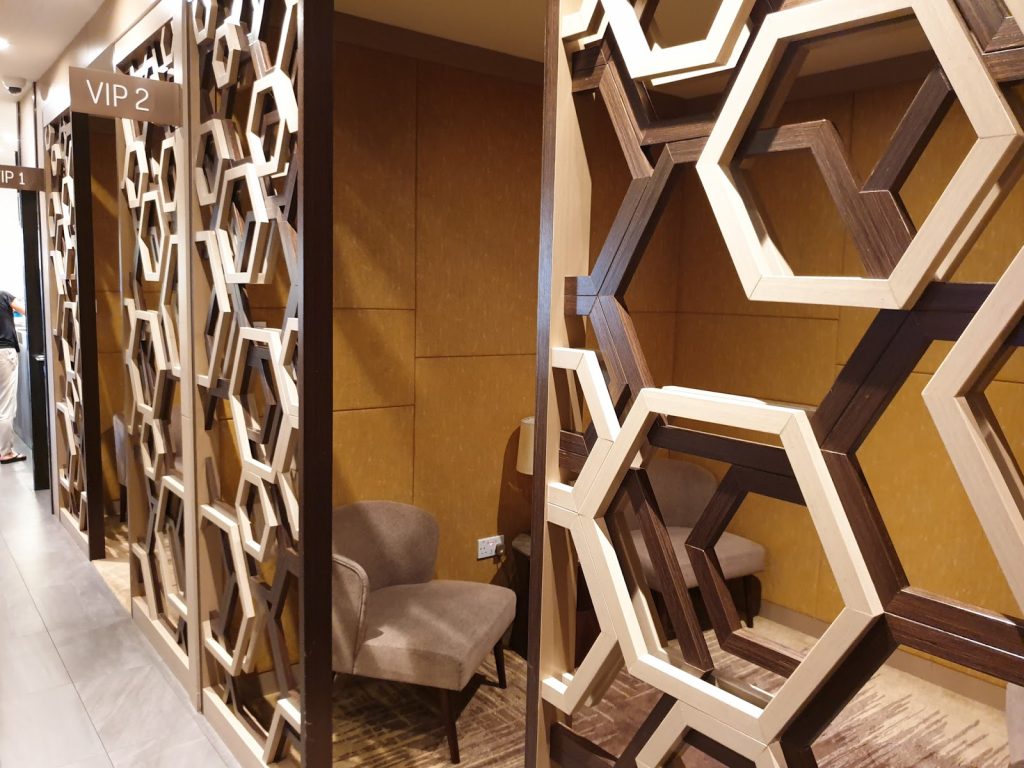 There is free WiFi in the lounge, but speeds weren't that great. I was getting about 5 Mbps down and 4 Mbps up. People who need to work will find those hexagonal pods to be perfect for privacy while having a charging port and reading light handy.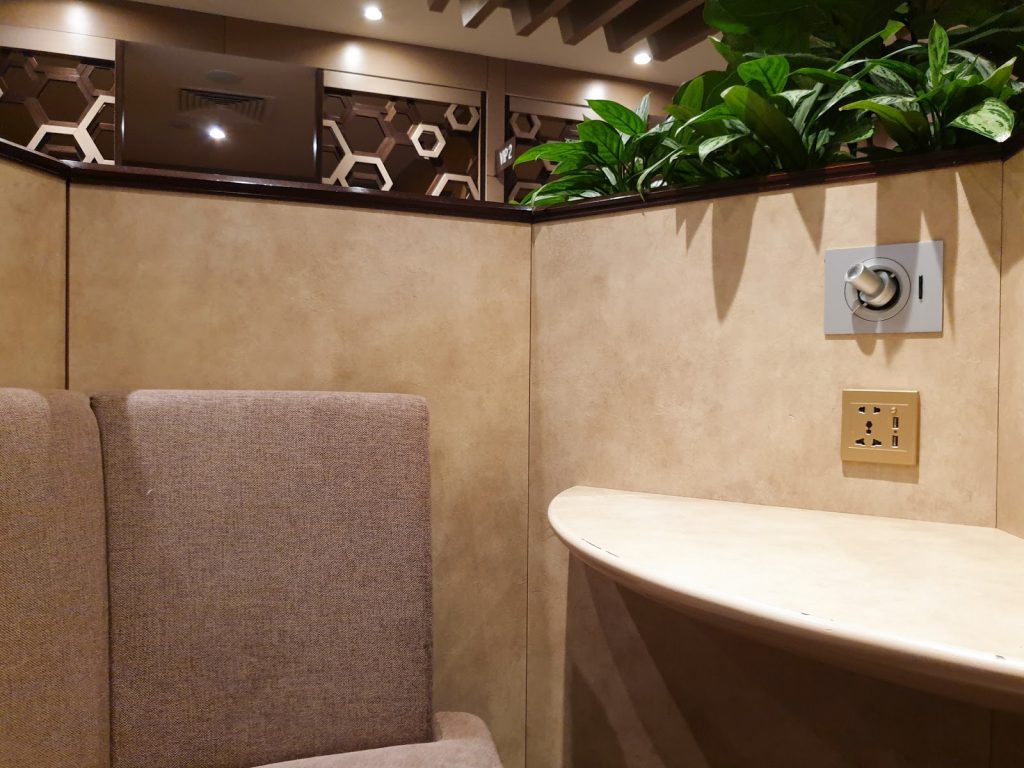 Lounge Access Options
Other Plaza Premium lounge overviews
Other Priority Pass lounge overviews
Our Take
This is definitely one of the better pay-to-use lounges in Singapore Changi Airport, more so than the Ambassador, Dnata and SATS Premier lounges you will find in the terminals.
Since Terminal 1 is directly connected to Terminal 2 and 3, you can actually still visit this lounge even if your flight departs from one of the other two terminals. In fact, the B-gates of Terminal 3 is closer to this lounge than many other lounges in the main part of Terminal 3.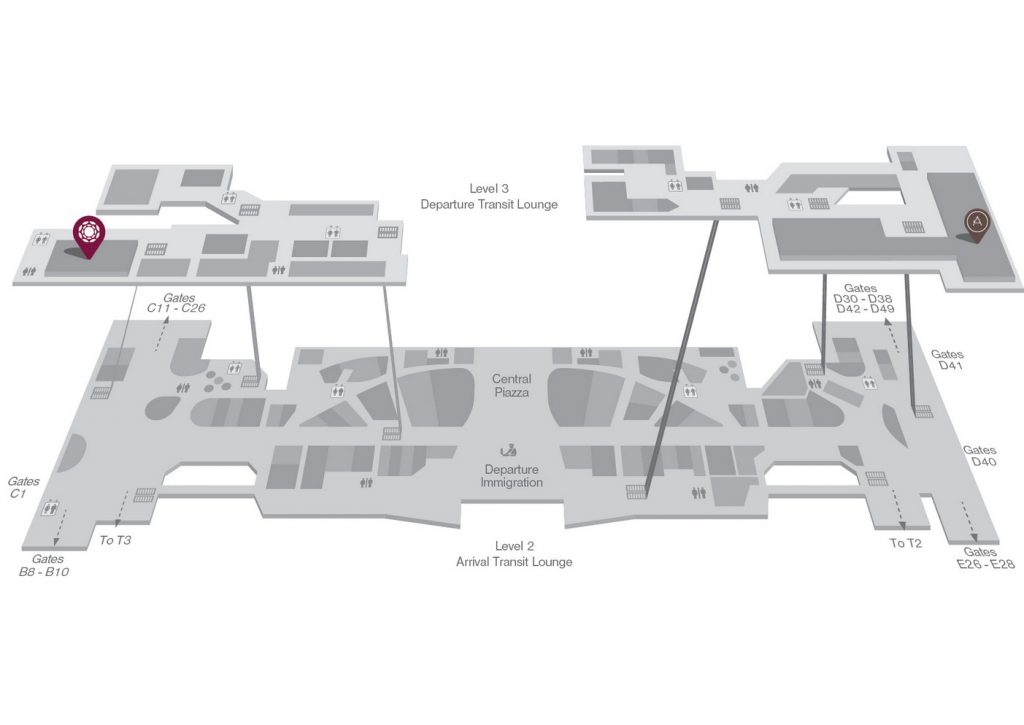 If you only get two Priority Pass visits a year from a credit card, then it wouldn't be a bad idea to use them here if you had the chance. Apart from the lack of complementary alcohol and smaller size, this lounge should tick all the boxes. Note however that if you are an American Express Platinum Charge cardholder, and have access to this lounge by using either your PLatinum Charge card or your Priority Pass card, then make sure to use the former, as this will grant you complimentary alcoholic beverages.
What was great
Excellent a-la-carte dining options
Six large shower rooms which are serviced after each use
Plenty of charging ports
Different zones for relaxing, dining and working.
Great views of the tarmac
What was not great
Nearly all alcoholic drinks are chargeable
The smaller size of the lounge means it is more prone to getting busy
Plaza Premium Lounge Singapore overview
was last modified:
March 4th, 2020
by