On a last-minute trip from Australia to Malaysia, I was given the opportunity to bid for an upgrade on the short domestic sector from Kuala Lumpur to Kuching, from AU$50.
Having never tried Malaysia Airlines Business Class or lounges before, I splurged $55 on the bid, and my upgrade was confirmed within 20 minutes.
Malaysia Airlines' workhorse Boeing 737 fleet form the backbone of the carrier's regional network around Malaysia and the rest of Asia, as well as the 5½-hour journey to/from Perth.
The Business Class cabin is relatively comfortable for the shorter duration of regional flights, and the service is very comprehensive.
Fleet & routes
There are currently 48 Boeing 737-800 in the Malaysia Airlines fleet, with a number of Boeing 737 MAX 8 and MAX 10 aircraft set to join the group from 2019 onwards.
Apart from the treks to Perth from Kuala Lumpur and Kota Kinabalu, they serve all of Malaysia Airlines' domestic and regional network, which is too vast to list. A selection of popular destinations is summarised in the map below.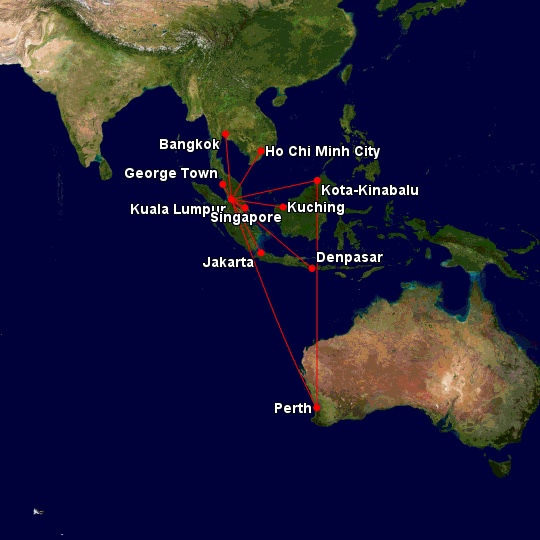 The cabin & seats
All of Malaysia Airlines' Boeing 737-800s feature 16 recliner seats in Business Class, arranged over four rows in a simple 2-2 configuration.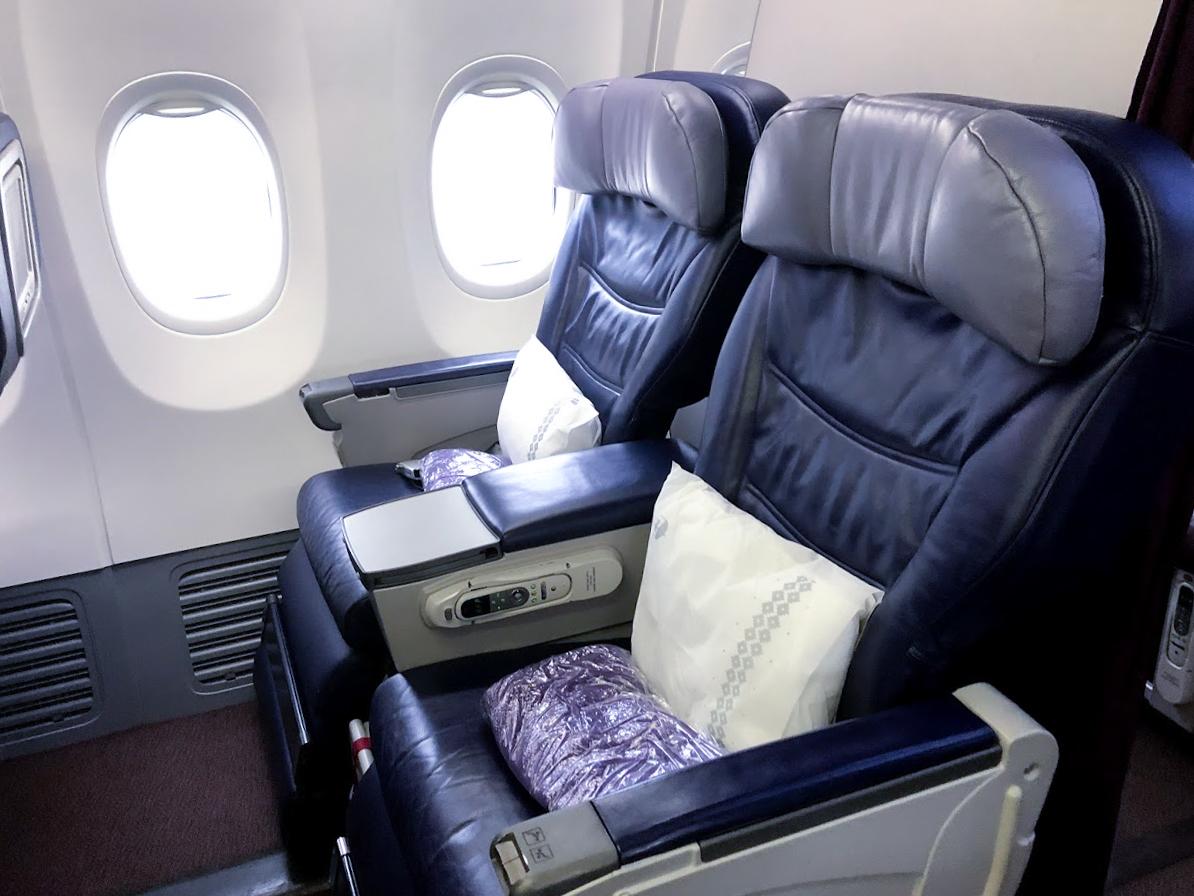 The well-padded seats offer 42 inches of pitch—plenty of legroom—and are also very wide at 21 inches across (Economy seating is 30 inches of pitch and 17 inches width). Tray tables are stored within the armrest, and there is a shared cocktail table in the middle.
Although the entertainment box consoles slightly restrict available legroom, there is a common middle section that can be used to stow extra bags within easy reach.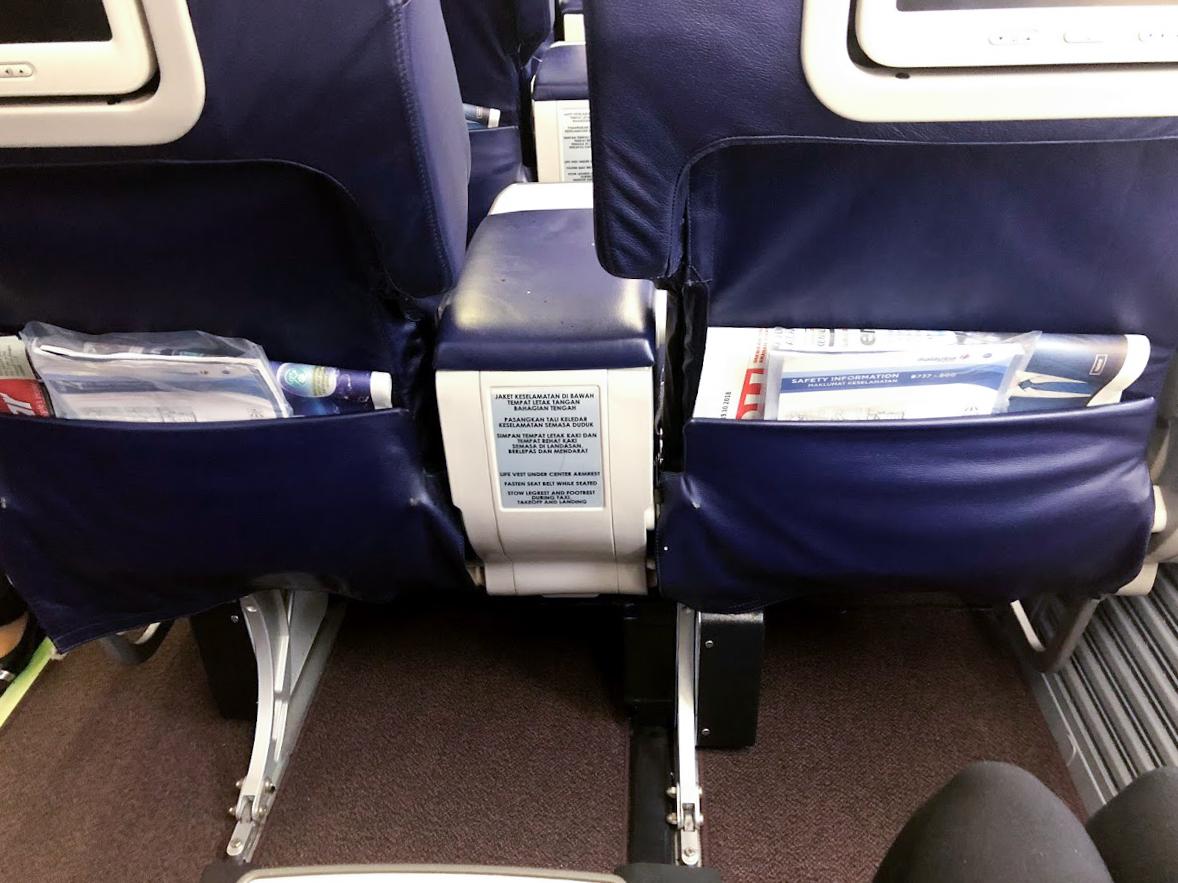 The bottom of the seat extends out as a legrest, and footrest can fold out as well for additional support.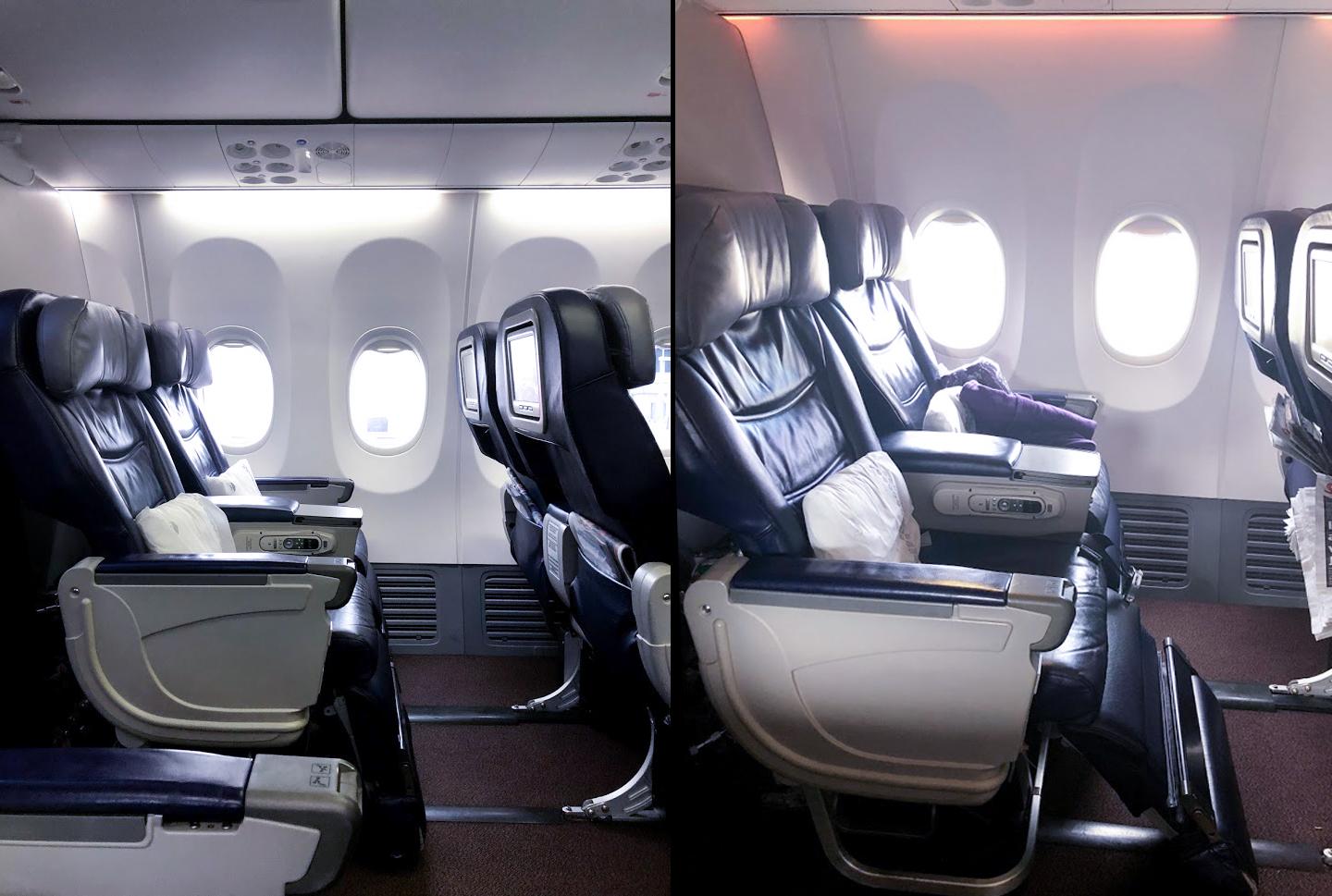 Entertainment remotes are stored within the sides of the seat. A USB power outlet, universal plug and headphone plugs are all located on the front of your armrest.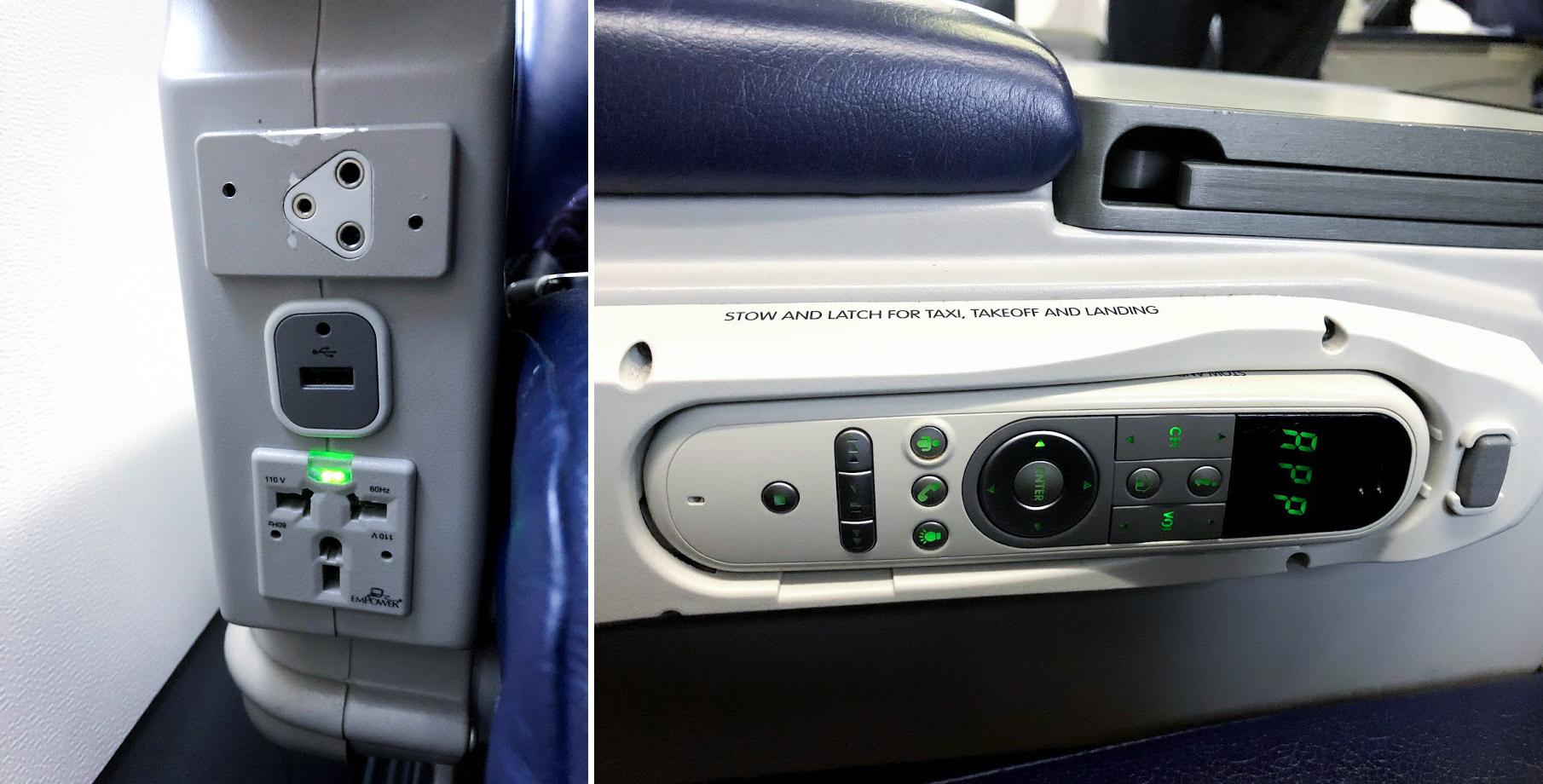 Seat choice
In terms of choosing where to sit, there is not much variety to choose from. Row 1 has no floor stowage, which could be inconvenient but there would be no one reclining into you.
Row 4 has the benefit of being able to recline without bothering anyone behind you, and sometimes the crew starts serving meals from the back as well.
Food & drink
Service kicked off with pre-departure beverage of either guava or orange juice.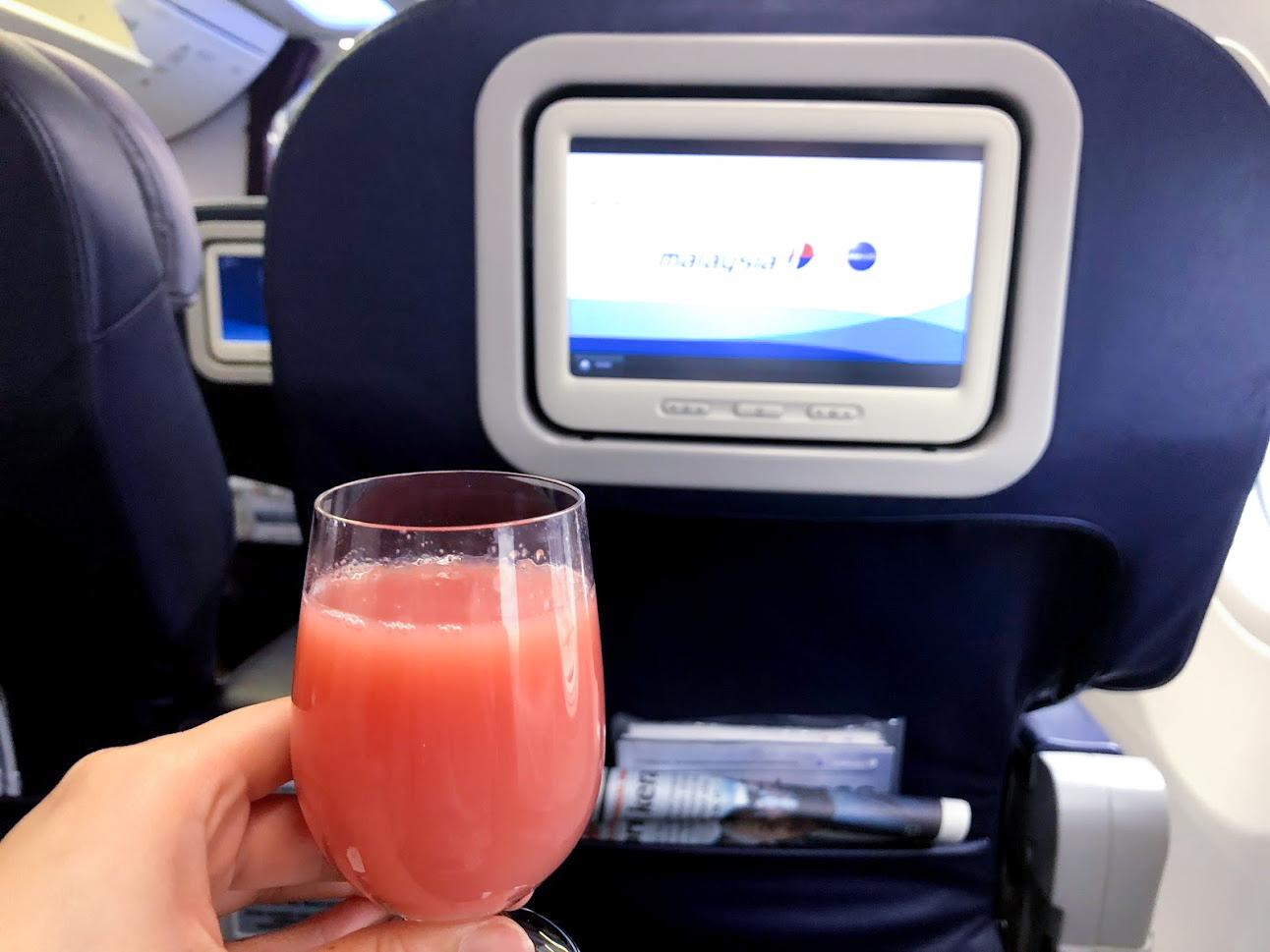 On this flight, meal service started at the back of the cabin from a trolley.
Three hot dishes options were available for this breakfast flight:
Nasi lemak with chicken rendang
Mushroom omelette with sausage and roasted vegetables
Selection of dim sum, including glutinous chicken rice and dumplings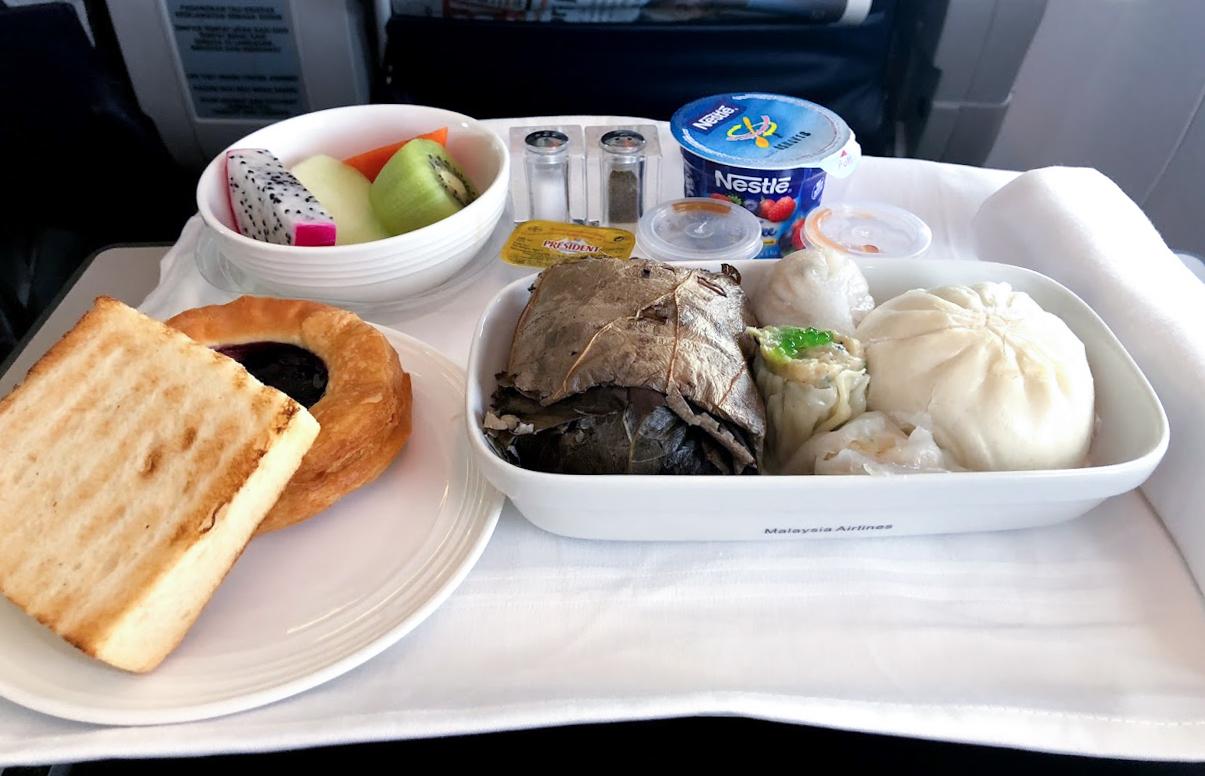 Dim sum selection with fresh fruits, toast and blueberry danish
The bakery consisted of plain toast, croissant and blueberry danish, and could be paired with kaya or jam. The crew came and offered more bakery items if you wanted some after everyone else was served.
As nasi lemak was served in the lounge and aeroplane eggs are rarely fabulous, I went with the dim sum option, which was light, tasty and did not disappoint.
The toast was unusually thick and fluffy and paired very well with the supplied kaya honey.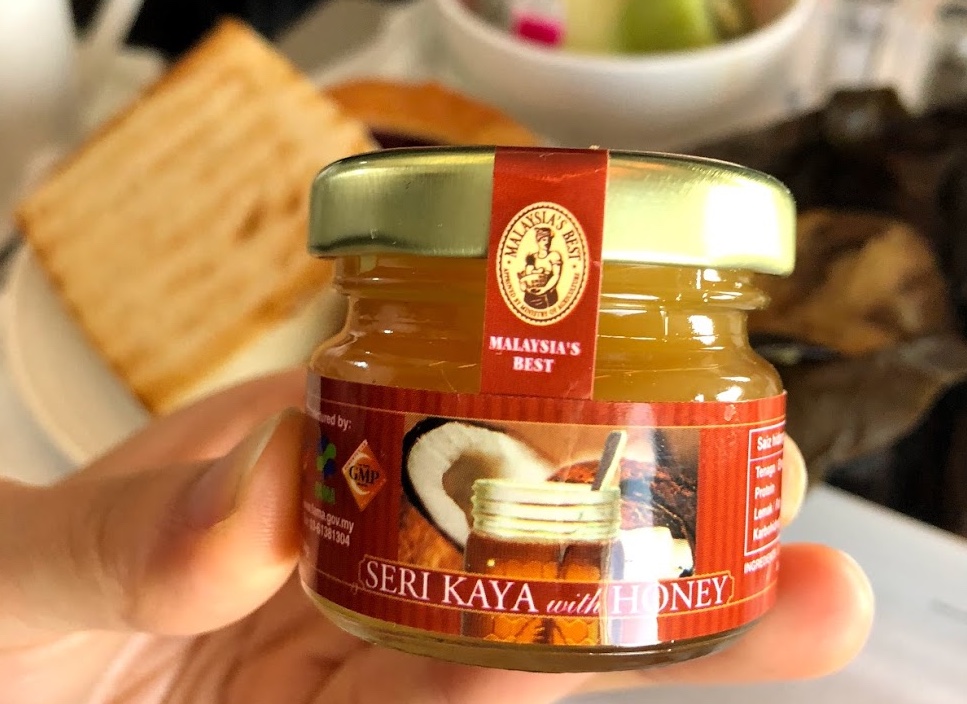 Alcohol is not served on flights under three hours of length, including this domestic flight. A morning mimosa could have enhanced the onboard experience even more.
Customer service
The cabin crew for this flight were very friendly and efficient. Two attendants were allocated to Business Class, with one taking food orders, and the other doing drink orders simultaneously.
They appeared to have memorised all the passenger's names off by heart, making the service more personal, which is often difficult on a short flight.
Inflight entertainment
A touchscreen loaded with inflight entertainment will keep you entertained for a few hours. Hardware-wise, it is almost identical to what you would find in Qantas 737 Business Class. However, I found the system to be sluggish and insensitive to touch at times.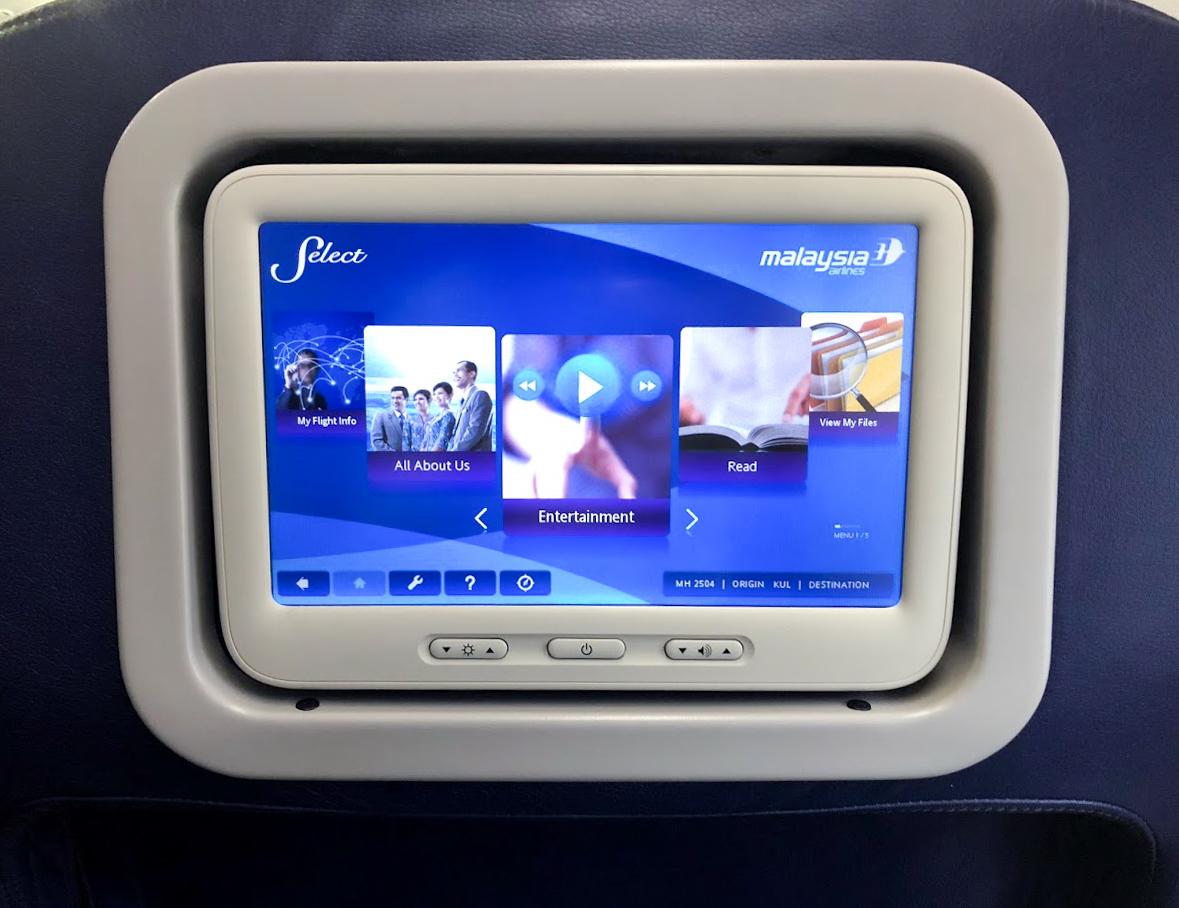 Content-wise, the selection is a bit more limited, with few Hollywood titles, some incomplete TV box series, and the rest being international content.
As you would expect, there is also the moving map, which can be customised with different views.
Amenities
A small pillow and blanket were already on the seat upon boarding. Over-ear headphones were later distributed but the sound quality was average.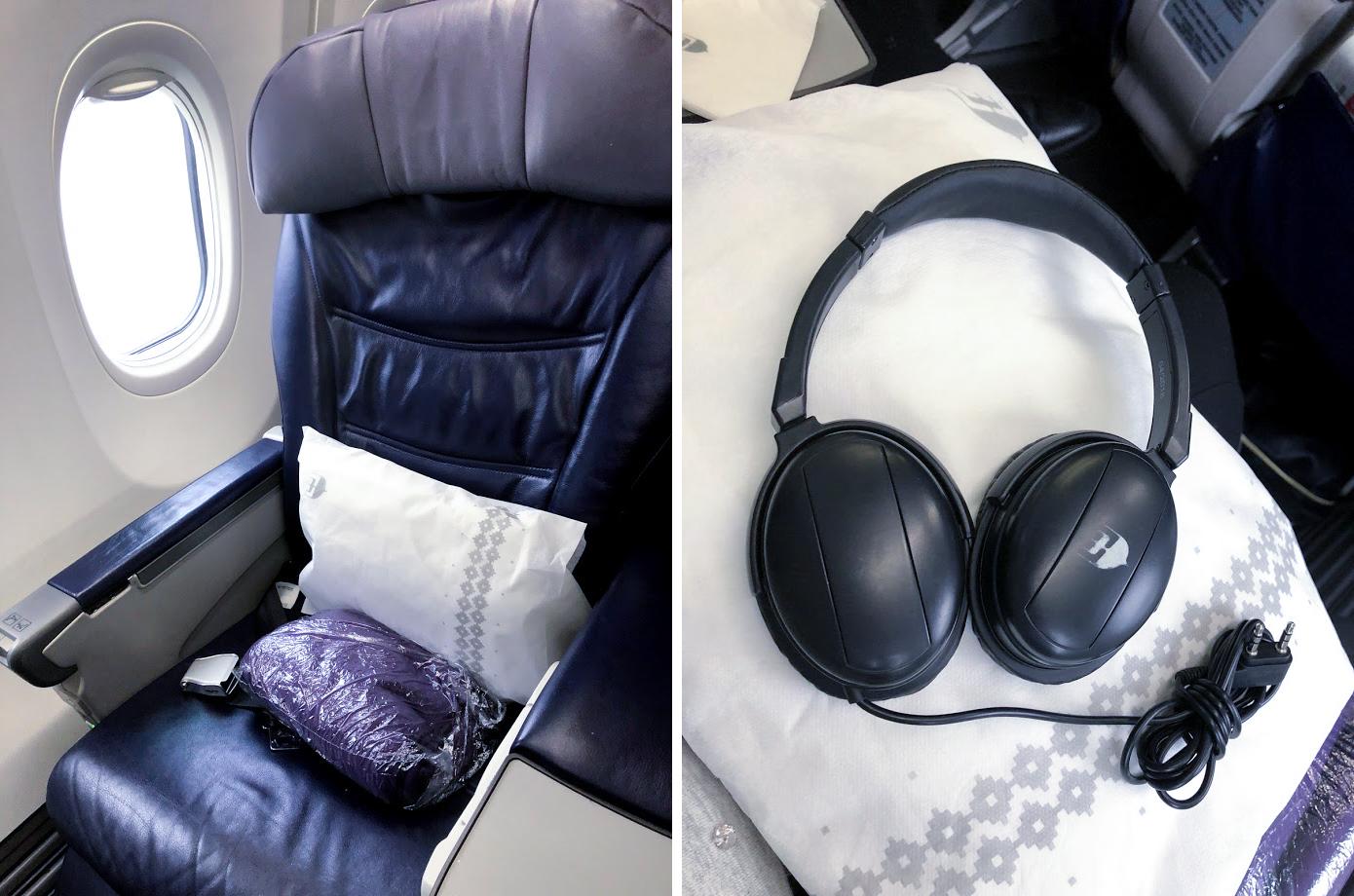 The seat pocket had a number of magazines and newspapers for reading as well.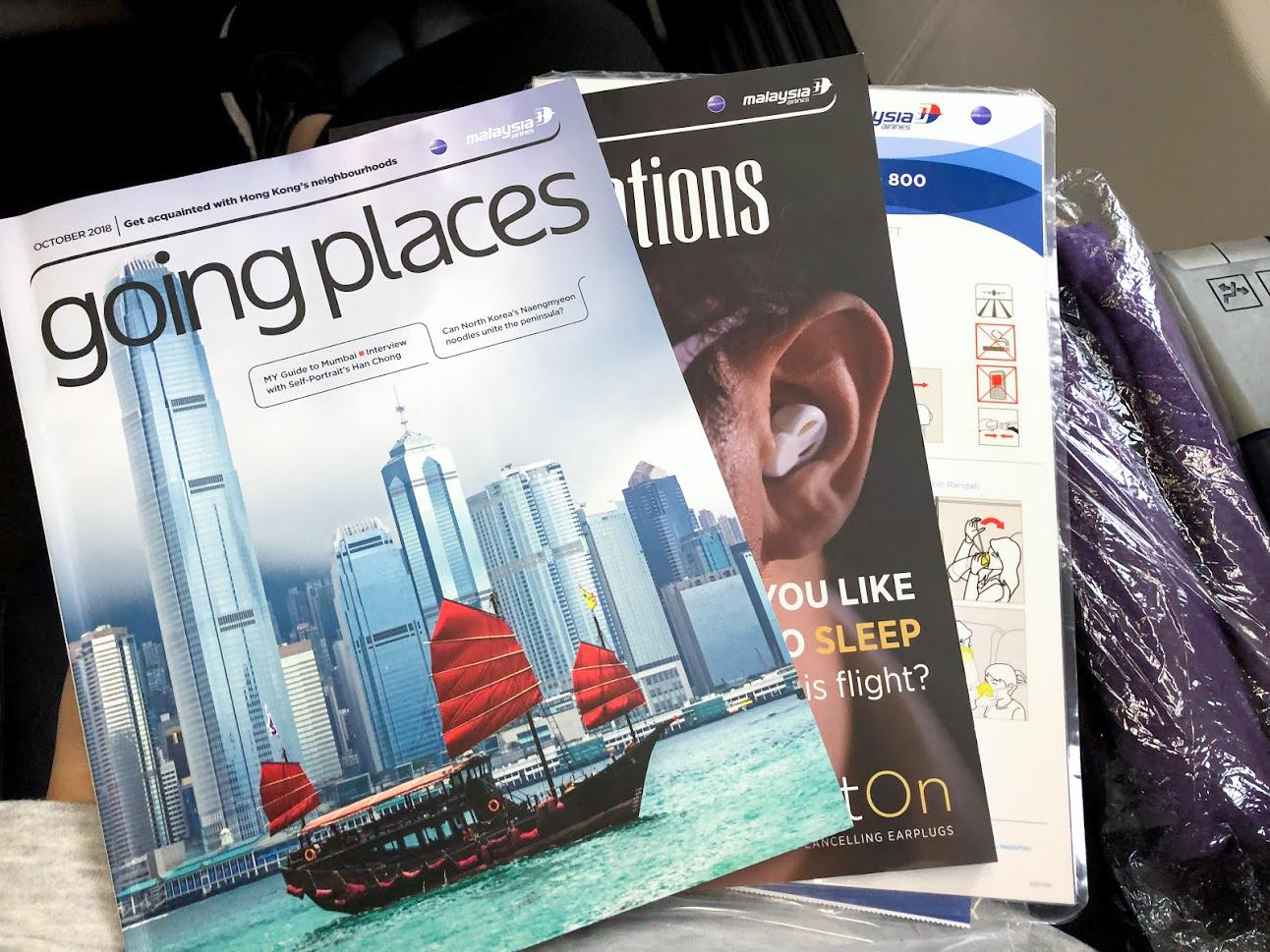 No other amenities were provided (nor needed) for the rest of the flight.
How to redeem points for this flight
For those redeeming Qantas Points, this single leg would cost 18,000 points + $4 in taxes.
For better value, you can add short domestic flights like this to a connecting New Zealand-Kuala Lumpur flight for no extra cost, as long as the transit is less than 24 hours.
Note that you may need to request to add these connections over the phone – while seat awards on Malaysia Airlines to Kuala Lumpur from New Zealand are bookable online, when searching for domestic connections, the website suggested that these are not available, even though they are when originating from an Australian airport. This may be a website error.
From Auckland to most Malaysian cities will cost 78,000 Qantas Points overall + ~$45 in taxes.
You could also use other oneworld points currencies like Asia Miles, British Airways Avios or American Airlines AAdvantage miles.
If you have bought a Economy Class ticket with cash instead, then head to the Malaysia Airlines Upgrade website to lodge a bid, where ~NZD$55-100 can see you elevated to Business Class for the domestic leg, with lounge access, increased luggage allowance and other priority perks included.

Lounge access
Malaysia Airlines domestic Business class passengers have access to the domestic Golden Lounges found in Kuala Lumpur, Kuching and Penang.
Other flight reviews
Summing up: why choose this flight
Flying Business Class with Malaysia Airlines is a decent way to travel within Asia, with a comfortable hard and soft product. It is also very easy to book or upgrade into it.
There is no denying that domestic flights within Asia can be relatively affordable by most standards, especially on low-cost carriers like AirAsia.
However, Malaysia Airlines intra-Asia Business class is regarded as a good value way to quickly accumulate Qantas Status Credits, and also priced quite competitively as well. This short flight from Kuala Lumpur to Kuching would net 40 Status Credits with Qantas.
This flight gets a three-star rating overall, due to the sub-standard inflight entertainment system, tinny-sounding headphones, and lack of alcohol service onboard, which would undoubtedly be enjoyed on a Business Class flight.
In my opinion, Singapore Airlines' and Cathay Pacific's Business Class—and First Class if you can get it—beat Malaysia Airlines for the best regional product within Asia that you can book with frequent flyer points.
Malaysia Airlines 737 Business Class overview
was last modified:
December 3rd, 2019
by