LATAM flies a 787-9 Dreamliner between the two (and onwards to their primary hub in Santiago, Chile), with their respectable long-haul Business Class and Economy cabins.
A couple of Point Hacks editors had the chance to fly on LATAM's Business Class between Sydney and Auckland in the last six months, and we've updated our guide to their 787 with some new images and thoughts.

LATAM are also launching direct service between Melbourne and Santiago in October 2017 using their Boeing 787s, with the same cabin – so we've created a full guide for how to use points for LATAM flights.
While there are a few downsides to picking LATAM (we go into these below), the clincher for us is the competitive price for a premium Business Class product with a comfortable seat and decent in-flight entertainment system.
Aircraft and schedule
LATAM has quite a lot of competition on the Sydney to Auckland route as one of six airlines, joined by Qantas, Virgin Australia, Air New Zealand, Emirates and China Airlines. They operate a Boeing 787 Dreamliner, with one daily flight in each direction.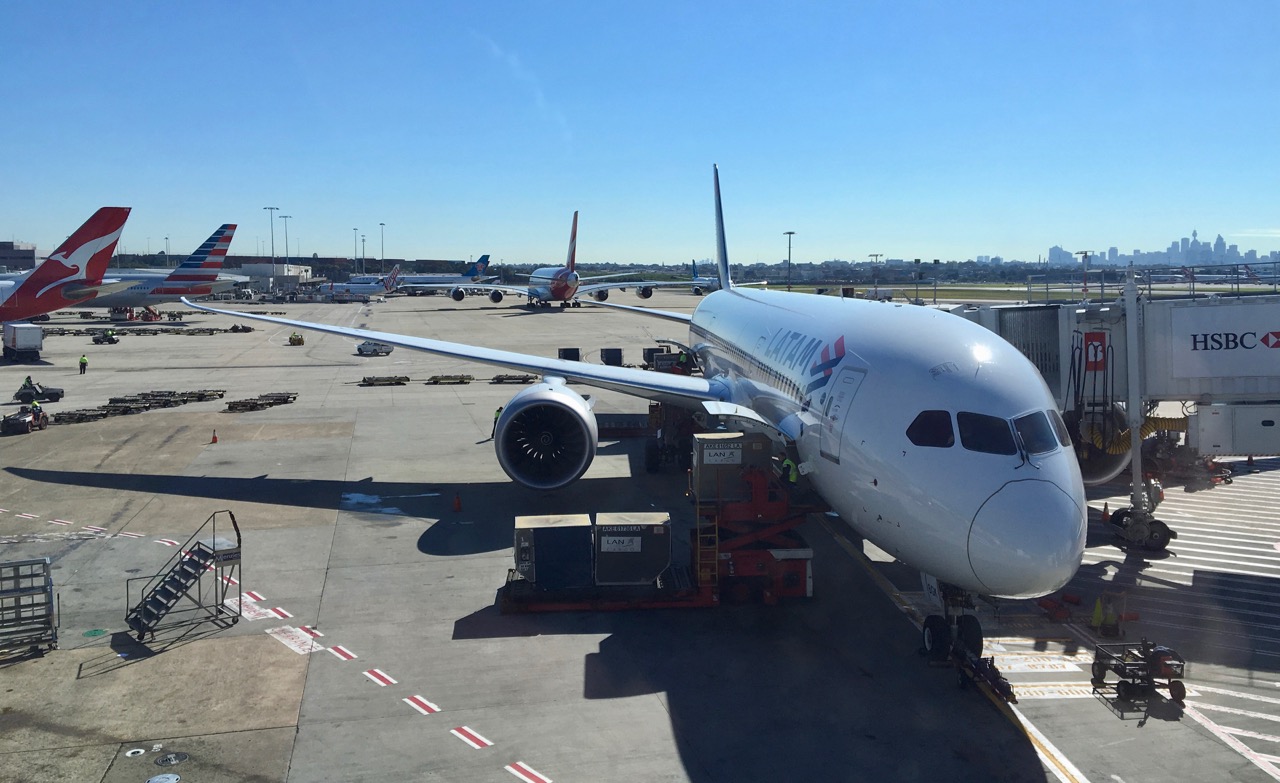 LA801 departs Auckland at 7:30am for a 3 hour 40 minute flight to Sydney, arriving at 9:10am.
The reason for the affordability of LATAM's service is this early departure timing from Auckland to Sydney, meaning you should really be at the airport around 5:30. If you're staying at an Auckland Airport hotel, that means rising around 5 to get there for 5:30, or if you like pushing it a bit, rising at 5:30 to get to the airport for 6. Your call.
The airport is understandably quiet at this time, with few people around. The Qantas International Business lounge is open from 4am though, so you can grab a bite to eat before you depart. As there are two of Qantas' three daily flights leaving at 6 and 7:20, the lounge can get a little busy.
You can expect the sun to be up by the time you're in the air, assuming everything is running on schedule. This makes for some great views over NZ and across the Tasman to Australia as you chase the sunrise to Sydney.
LA800 then leaves Sydney at a more reasonable 11am, and 3 hours 20 minutes later arrives in Auckland at 4:20pm.
Check-in at Sydney
Check in at Sydney is handled opposite the Qantas premium desks at the far left of the international terminal, with LATAM-specific signage but handled by Qantas staff. A handy location, as this is right next to the Express lane which you have access to as a Business Class passenger.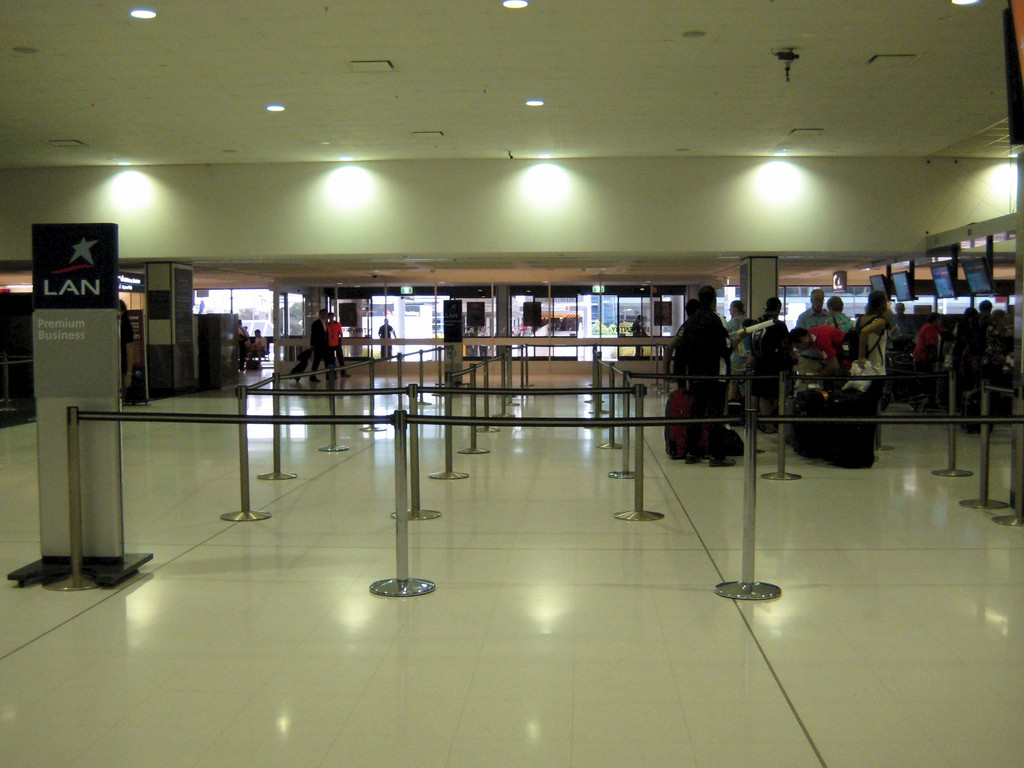 LATAM's 787 Business Class cabin & seats
The 787 has 30 flat-bed Premium Business seats in a 2-2-2 configuration (and 283 standard Economy Class seats), with a 75″ pitch and 23″ seat width.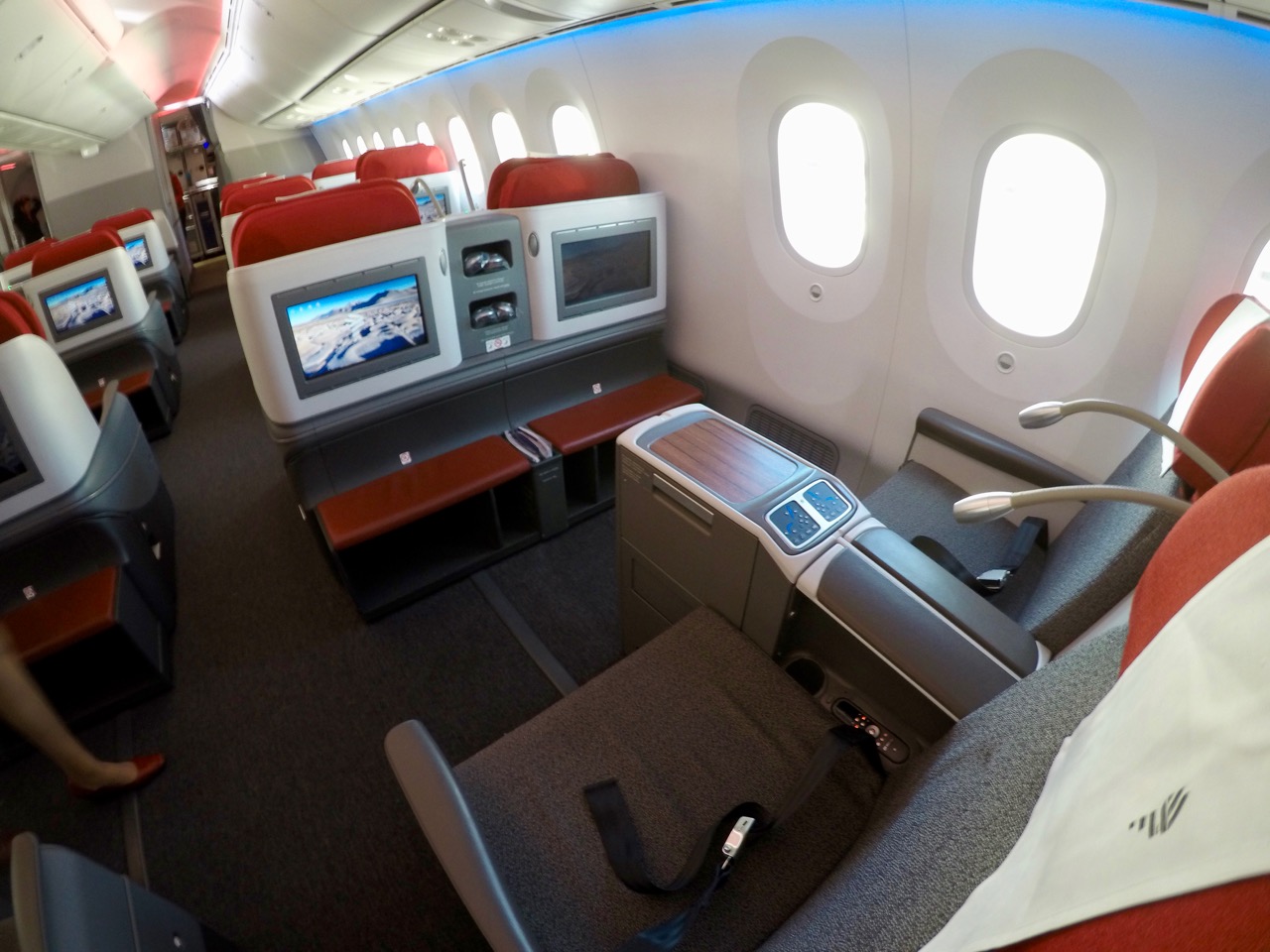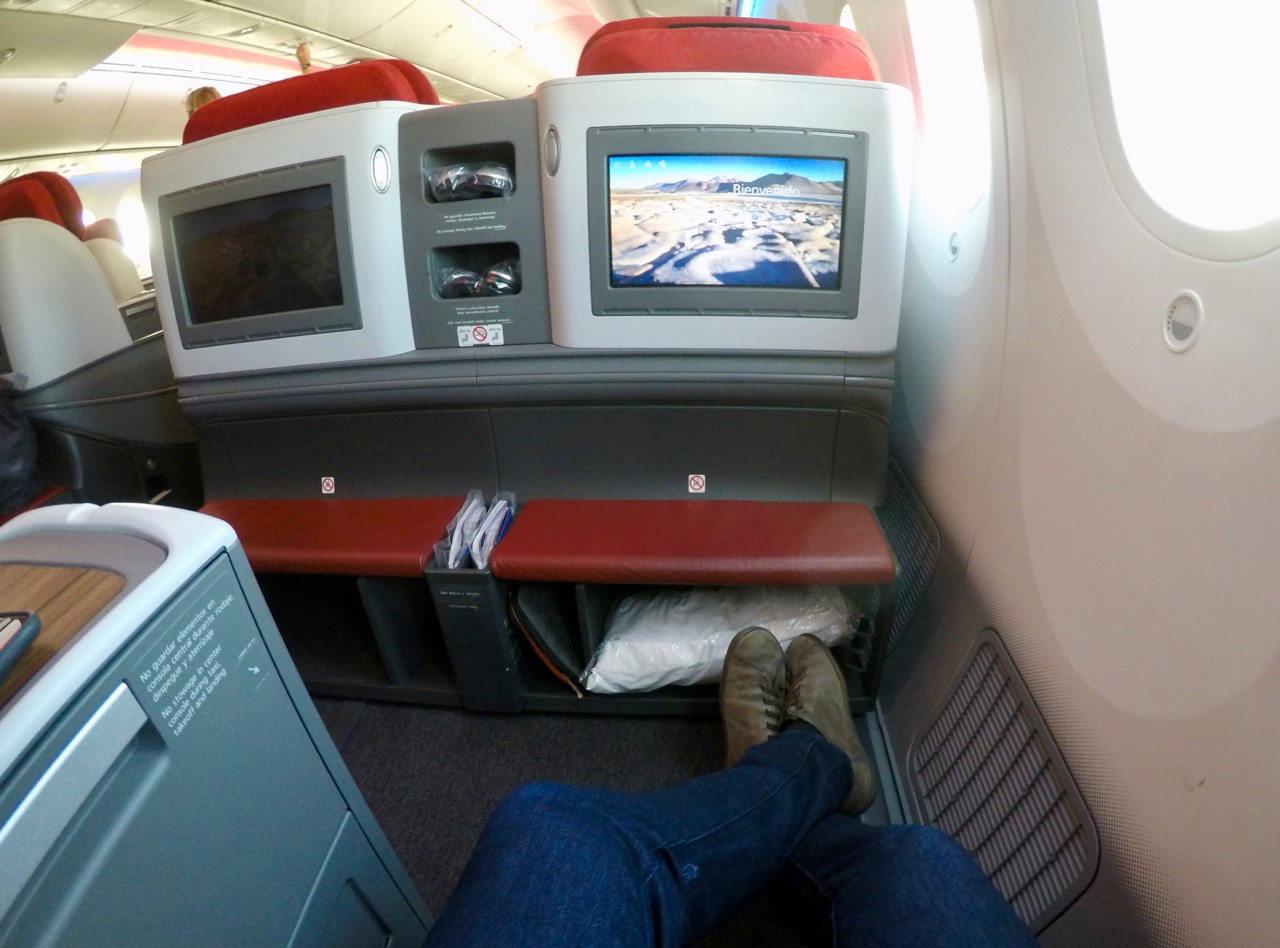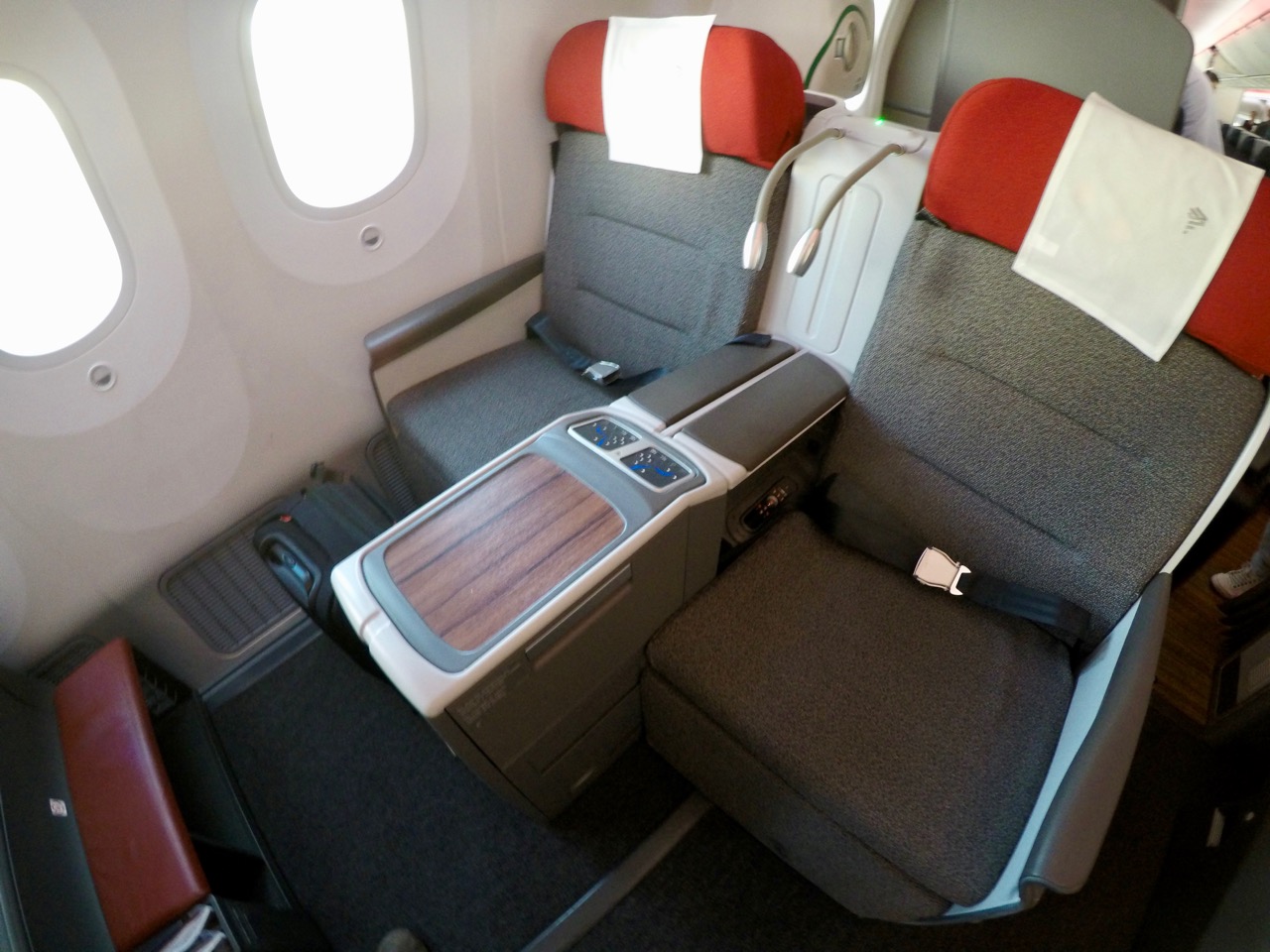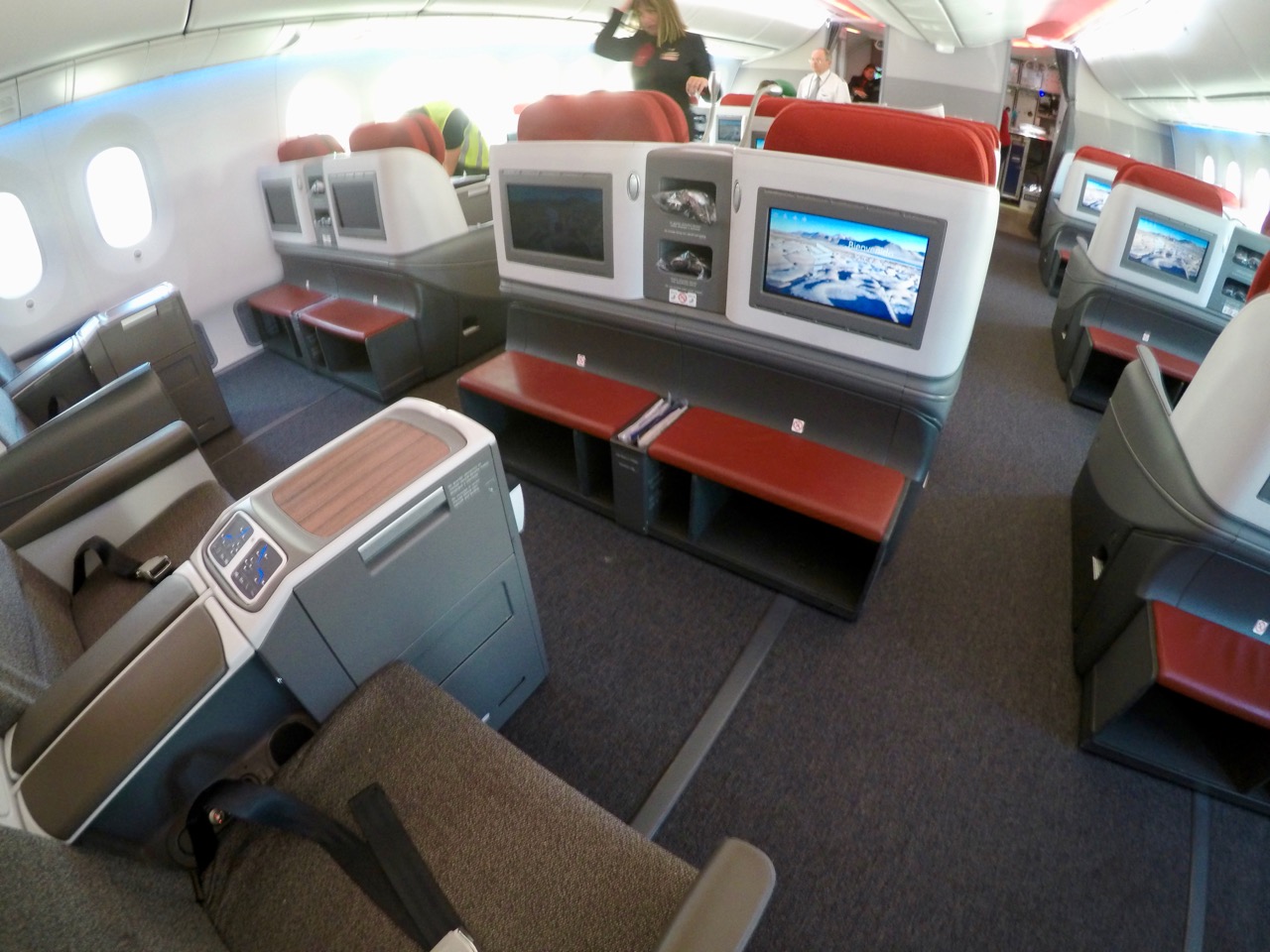 The seat can be adjusted with this control.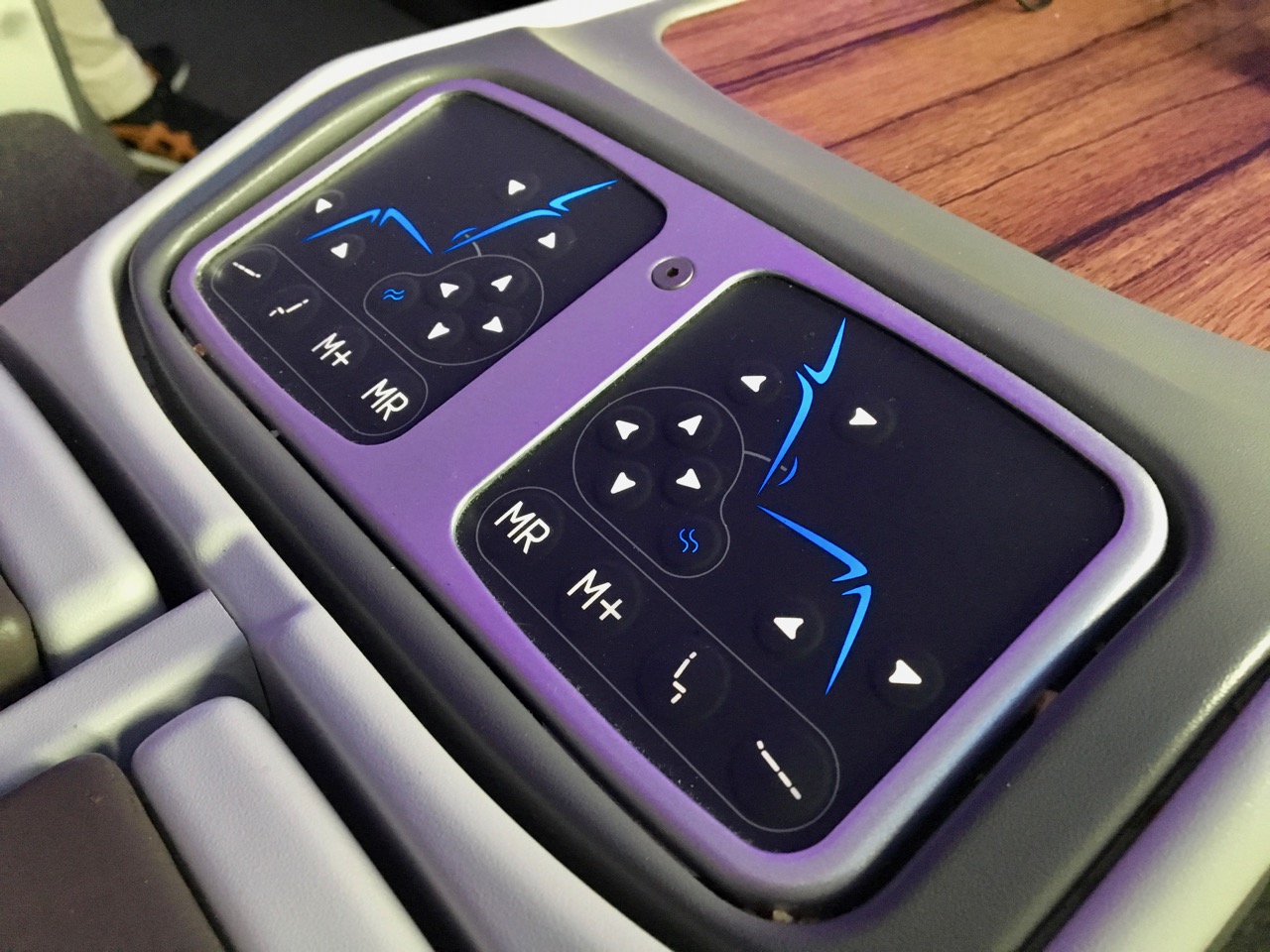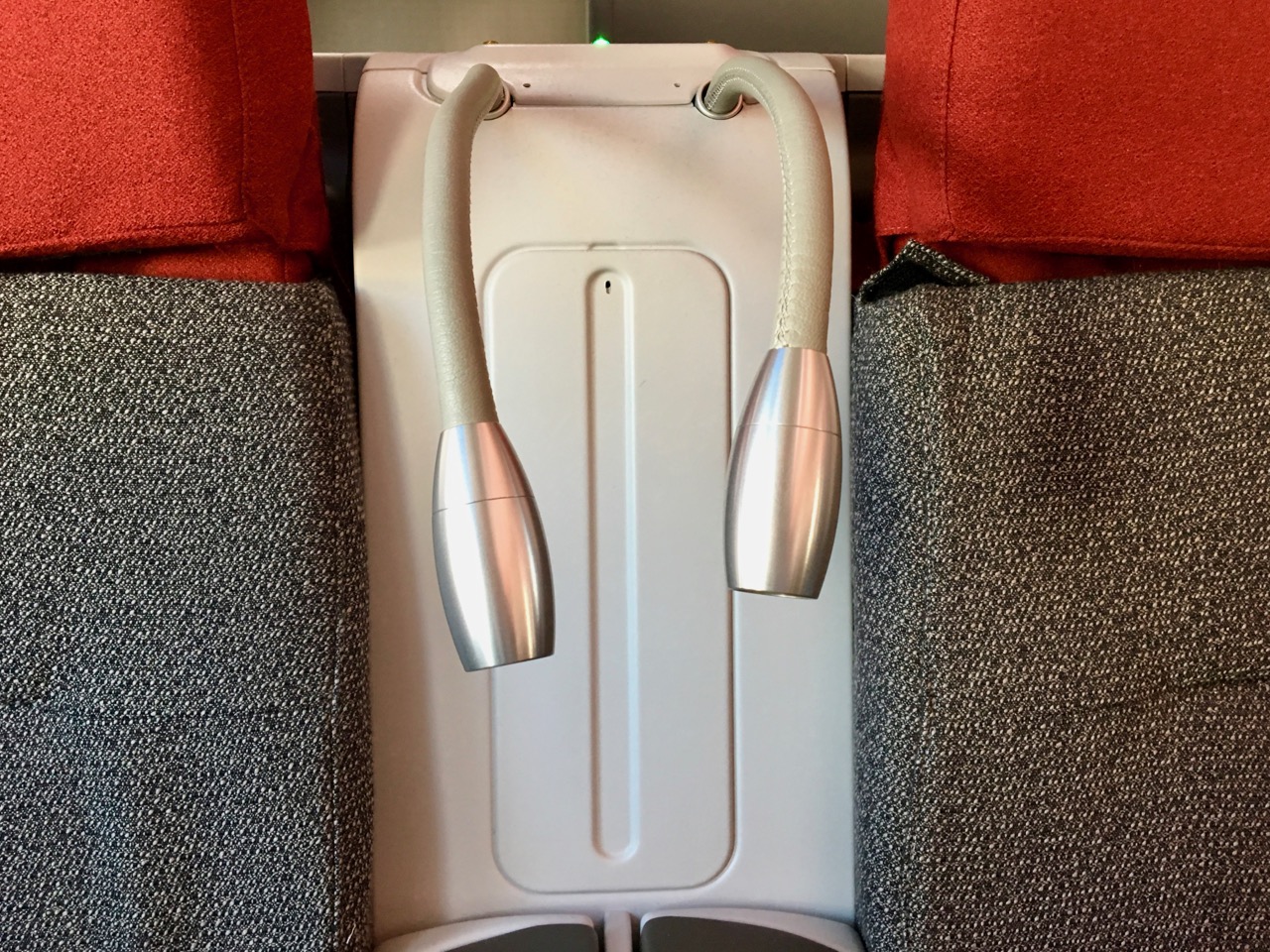 The seat reclines 180 degrees into a lie-flat bed.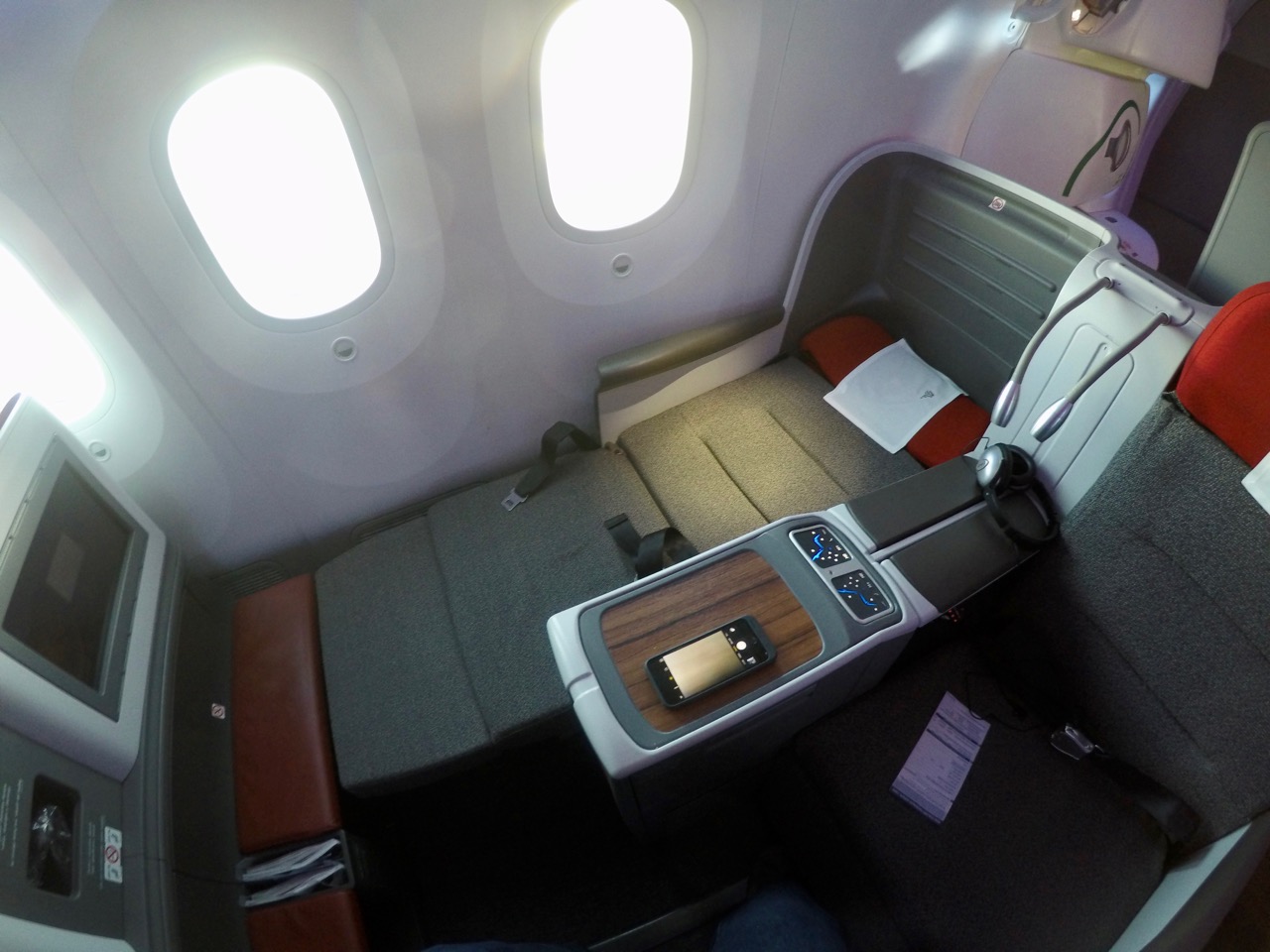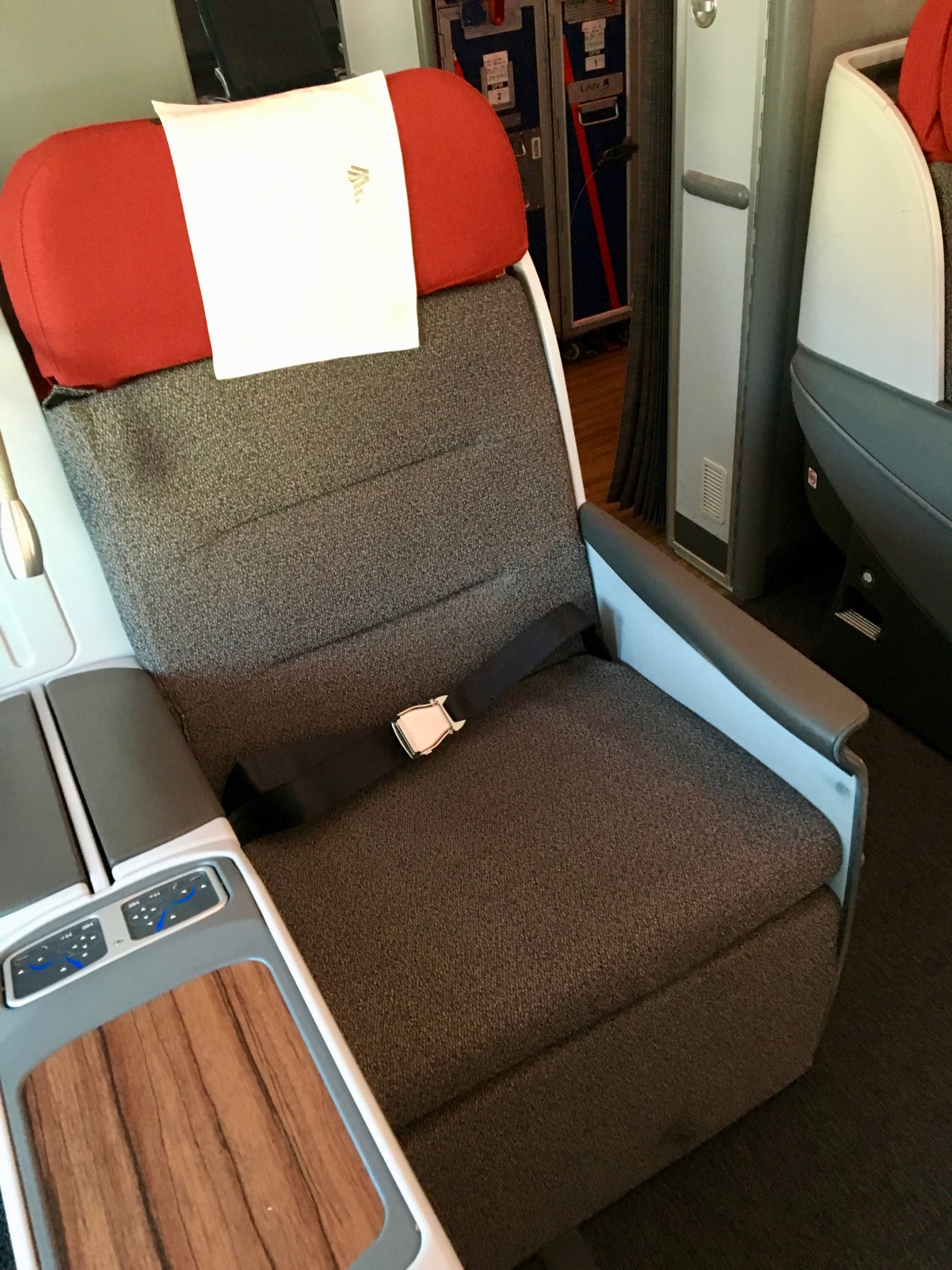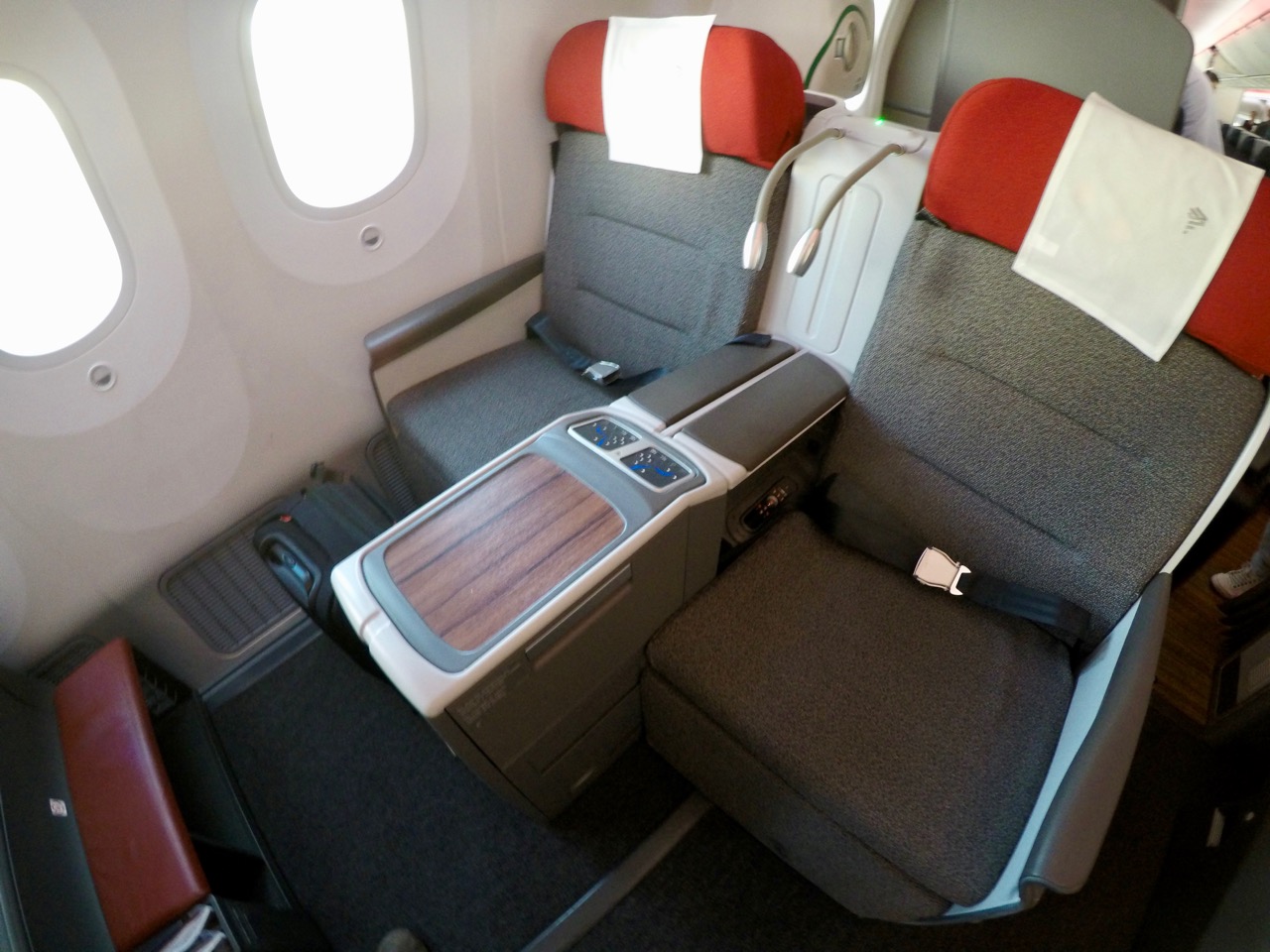 The little sleep pack with socks, earplugs, etc. was a nice touch, not flashy, but these days you don't normally get anything flying across the Tasman in Business.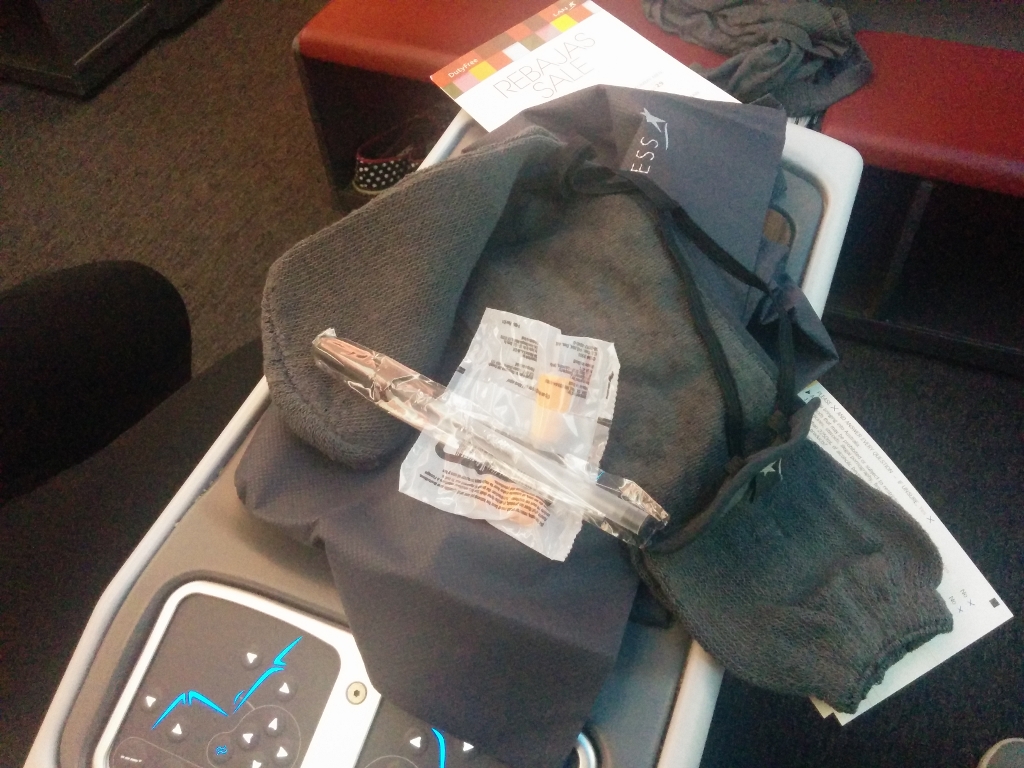 There is ample space to rest your feet and store your belongings.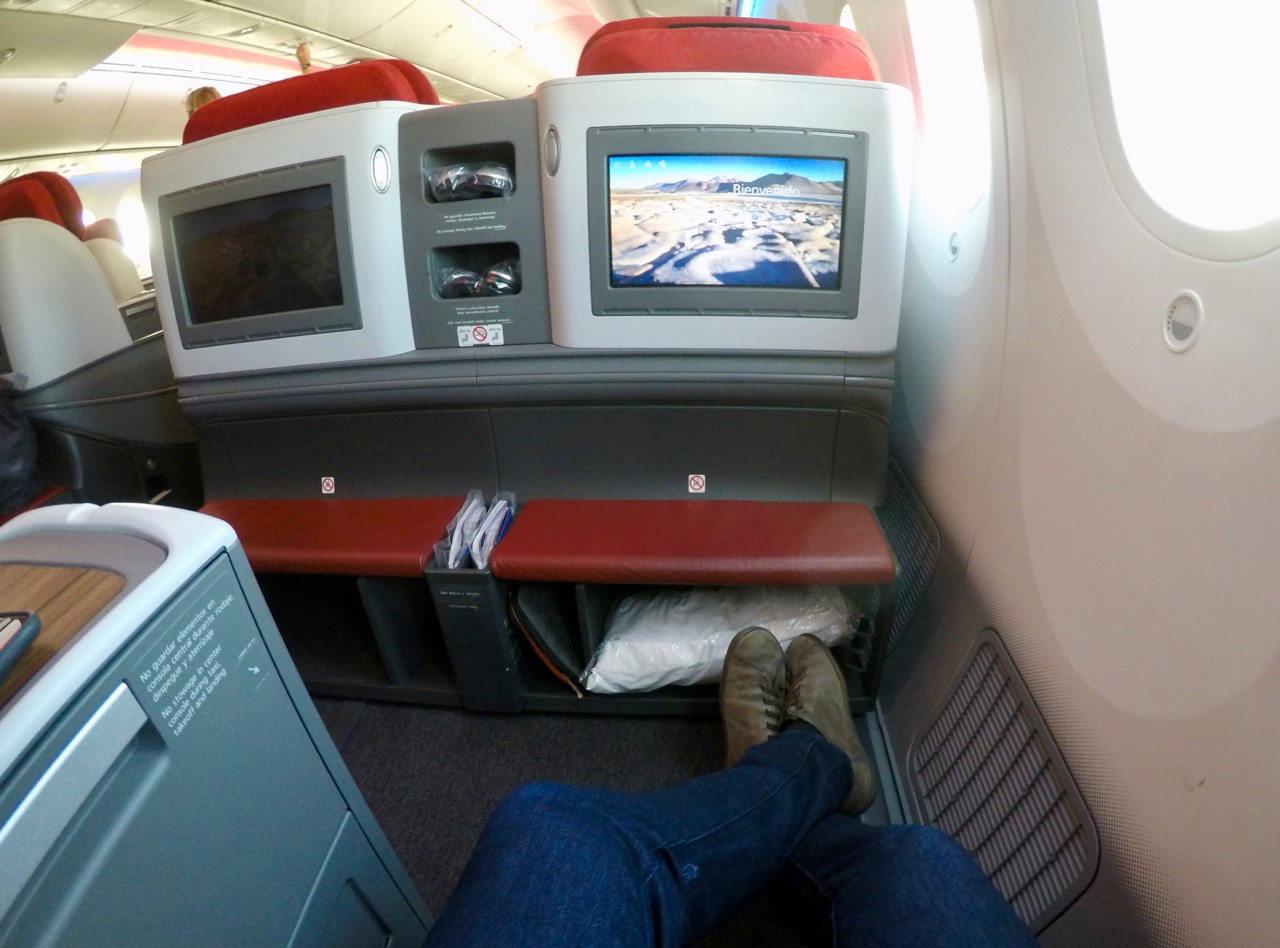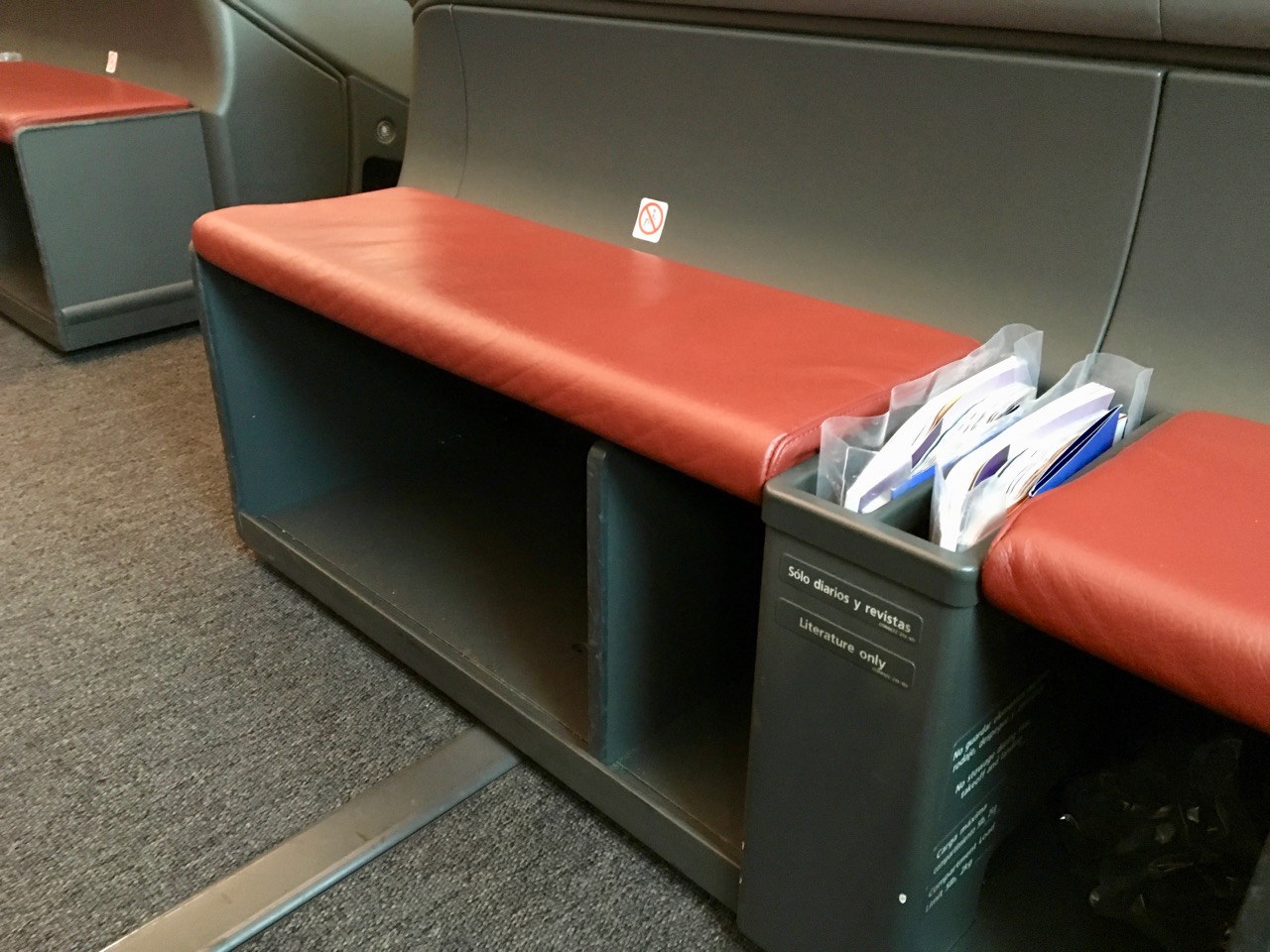 Business Class Seat Choice
Out of rows 1-5, the best seats are in rows 2-4 to provide some buffer from the lavatories and galley in the front and the galley in the back.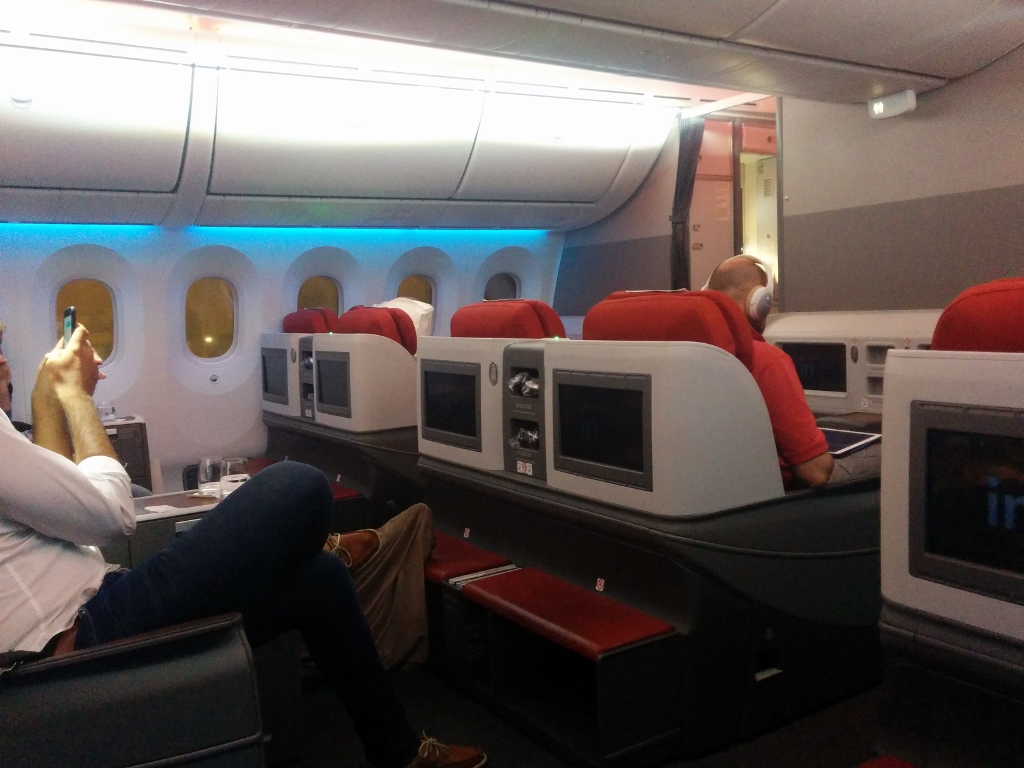 Obviously a 1-2-1 configuration would be more ideal than the 2-2-2 layout, so there is no direct aisle access for those on the sides, but if you're travelling with a companion, that shouldn't be a problem. Even if travelling solo, for the price, it's still good value.
There is in-seat power and a USB port, but no wifi is available on this aircraft.
Business Class Food & Drink service
The inflight service is all perfectly acceptable – nothing amazing, but we've always found LATAM's crew to be polite and helpful at a minimum.
On the Sydney-Auckland leg, you're served lunch, normally a sandwich or salad, and as much alcohol as you'd like. The food is generally adequate – we think Qantas do better here.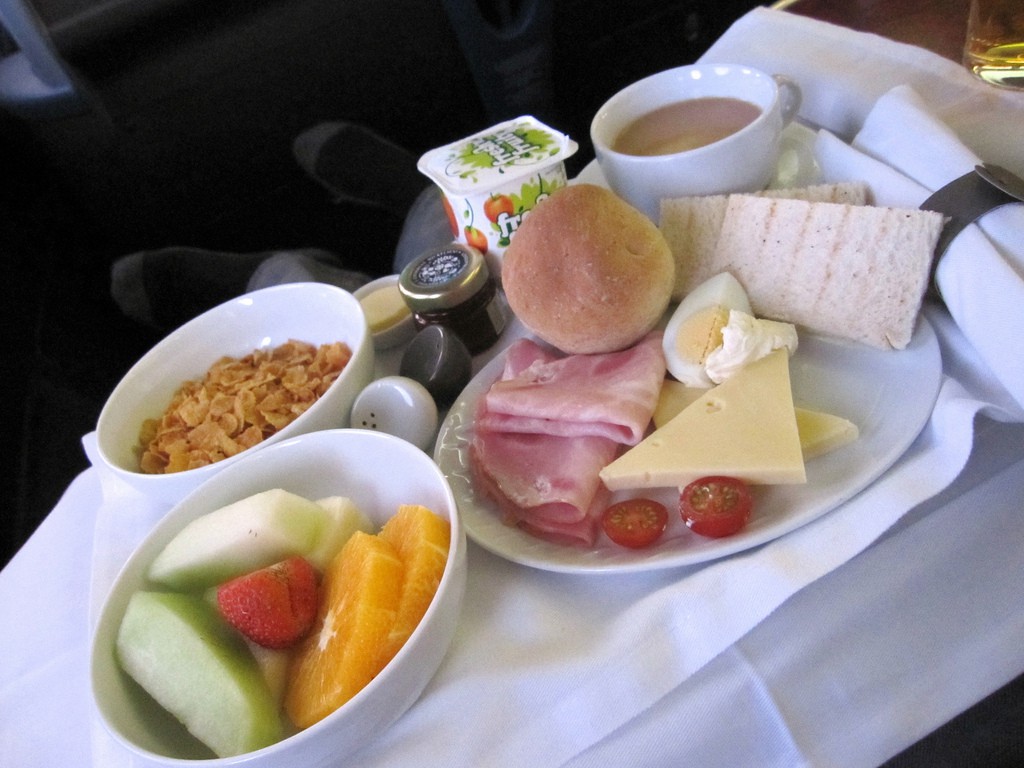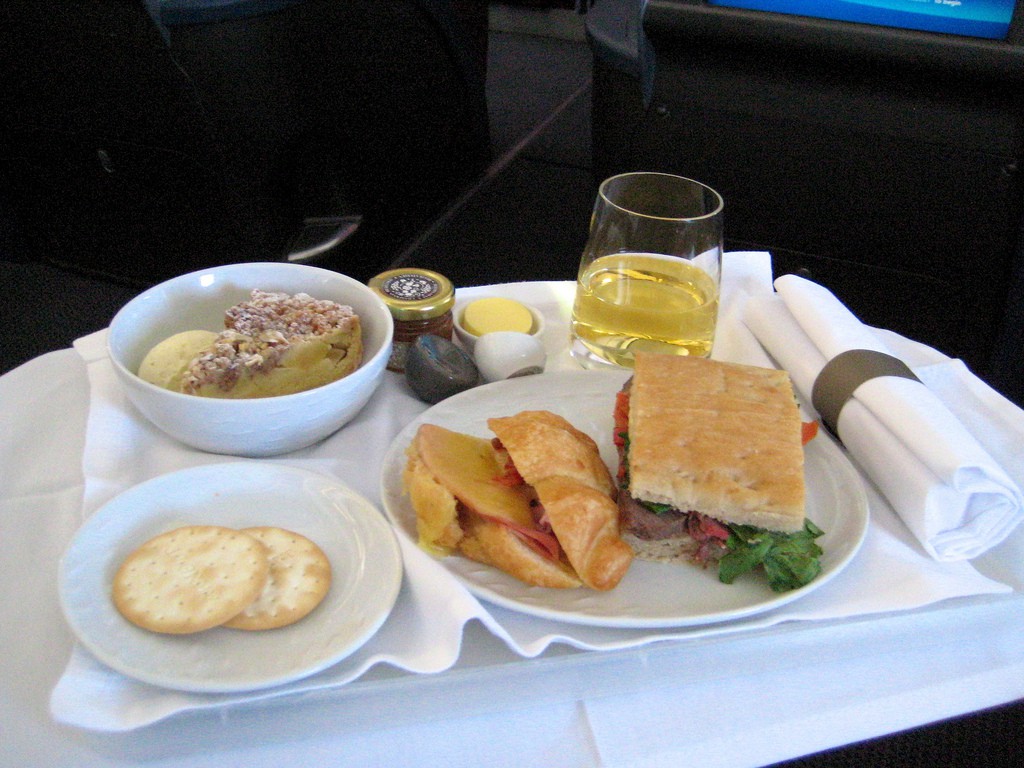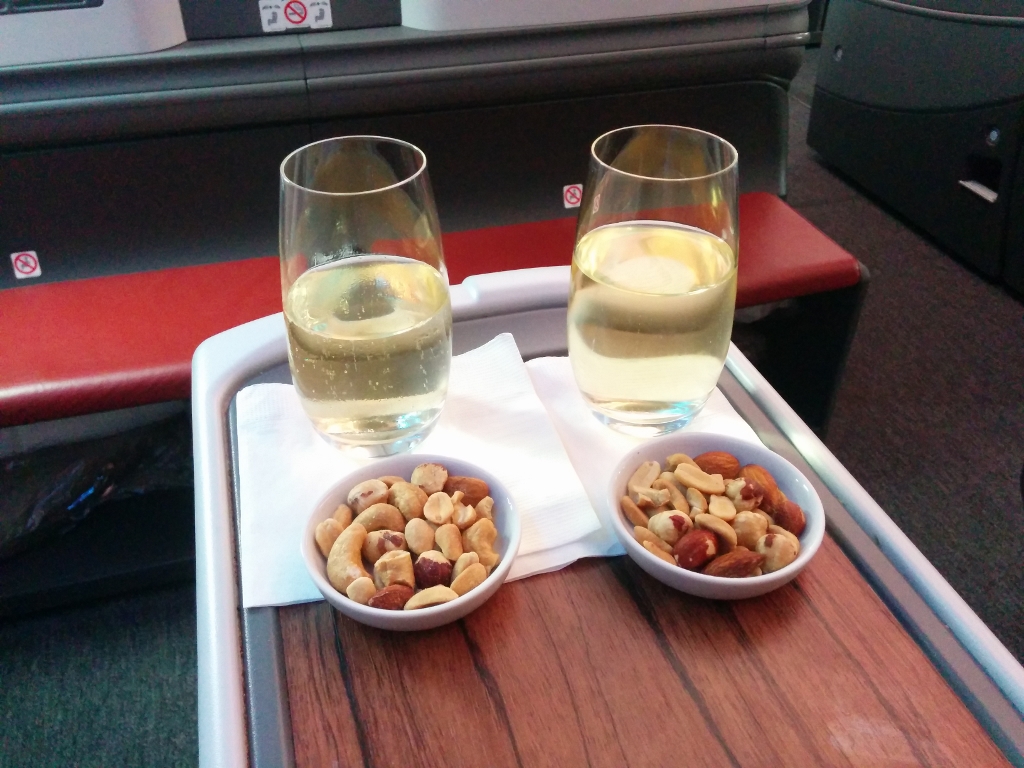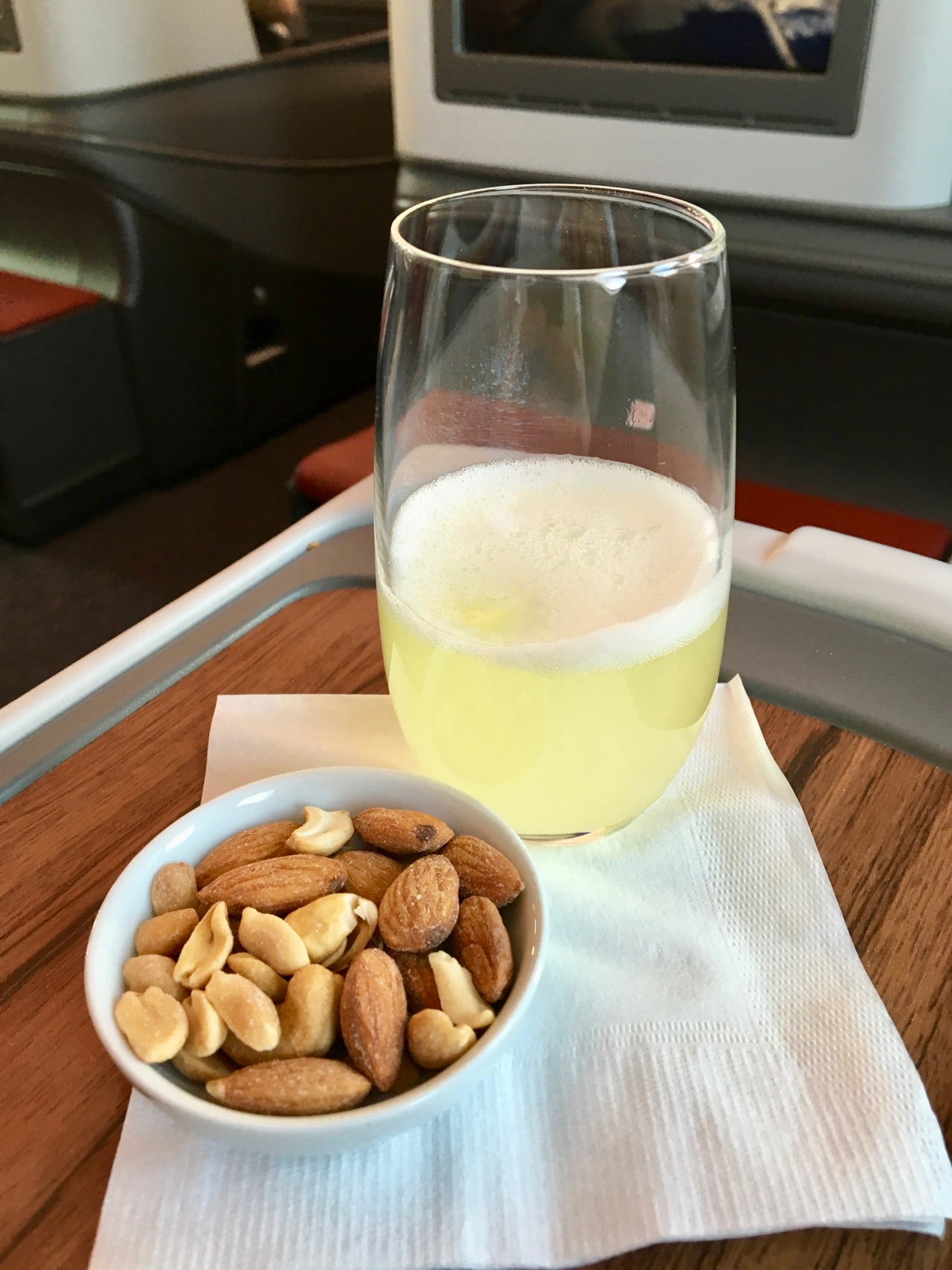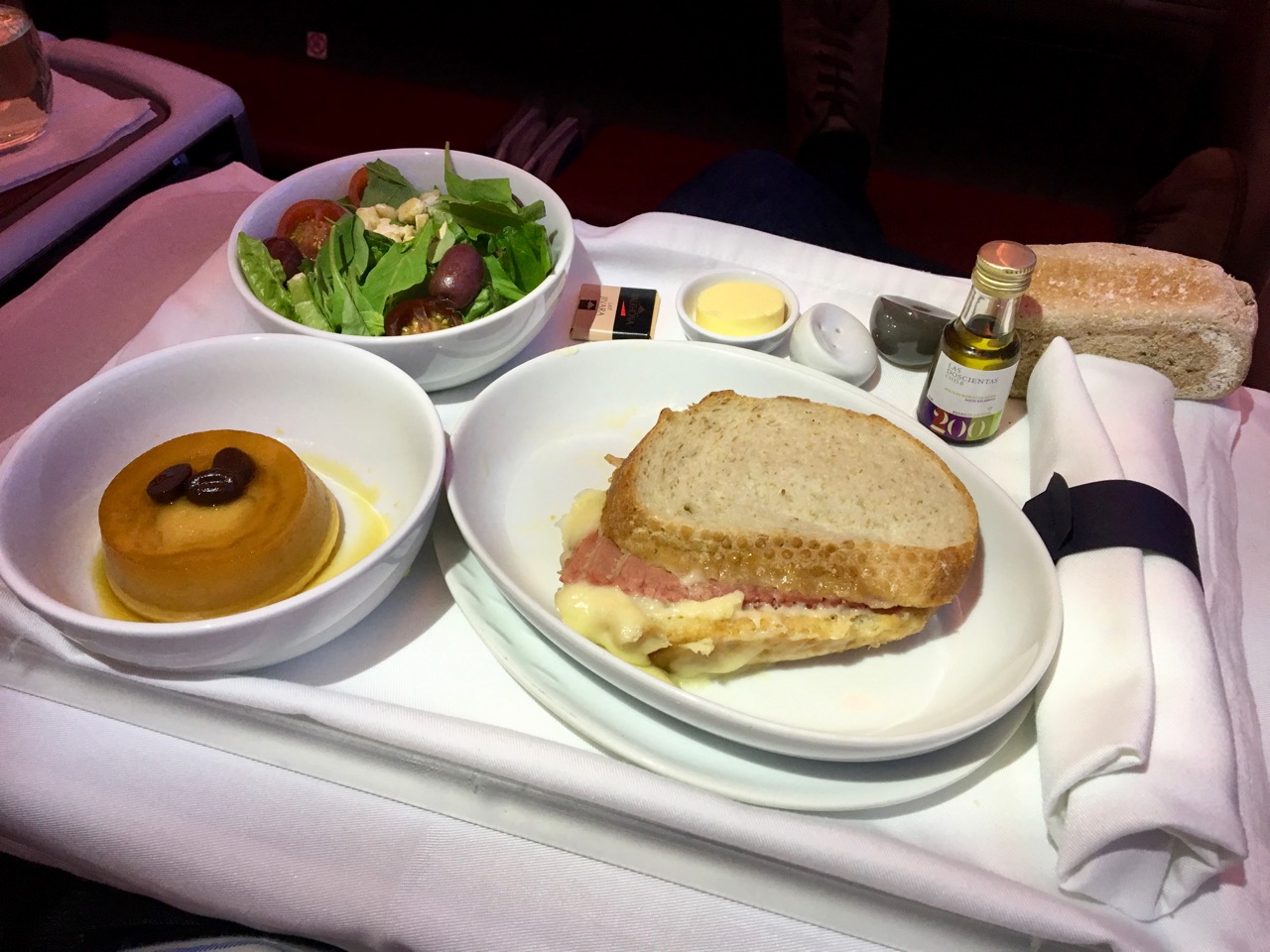 On the Auckland-Sydney leg, breakfast is usually served quickly and you can settle back for 1.5-2 hours sleep on the lie-flat bed, which helps to take the edge off the early wake-up time.
No alcohol is offered on the westbound flight, presumably because it's early in the morning, but we still thought it odd to not offer it at all given many passengers would have been travelling from Santiago.
Economy Seating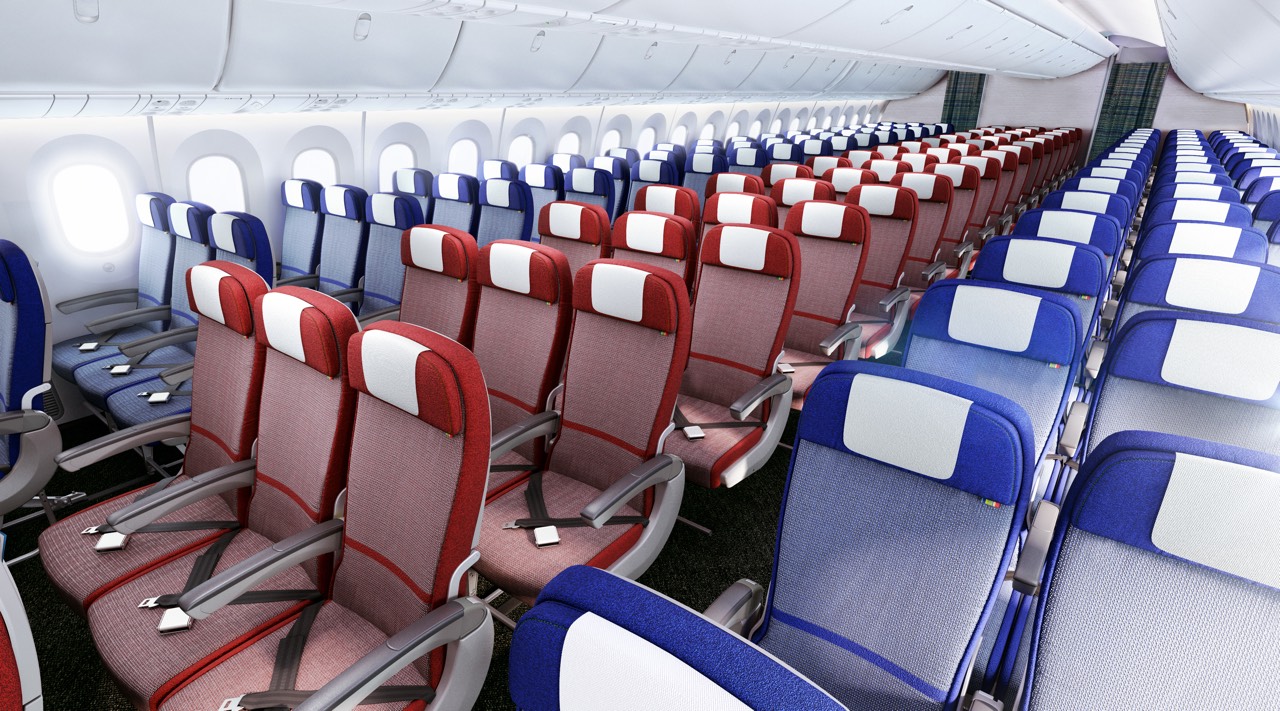 LATAM's 787-9 has 232 Economy seats with pitch at 32 inches, and width at 17.3 inches. Pitch is decent but width is not so great. There are also around four or so rows of Space+ seating (rows 12 to 16), with pitch at 34 inches.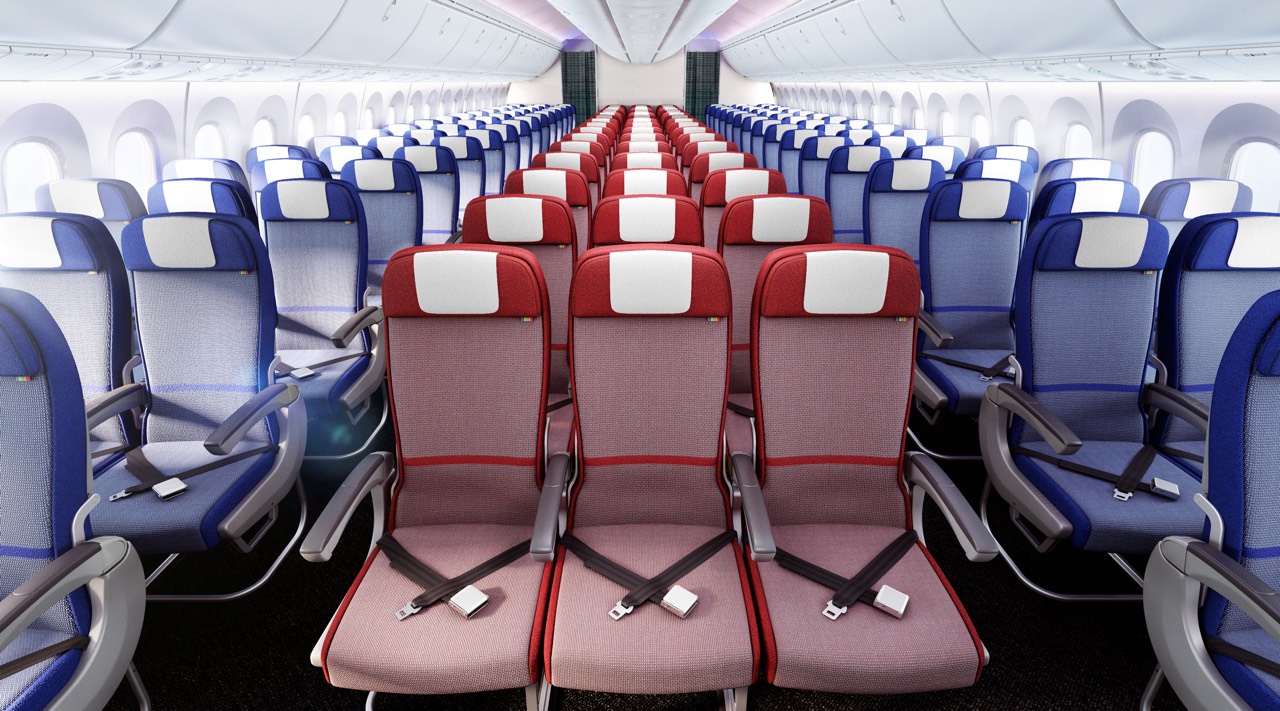 Inflight entertainment
LATAM's Business Class has a sizable 15.4″ individual screen and an above-average in-flight entertainment system, with which has a decent selection of English movies. It's a superior system to Qantas' 737s that ply the route but not as good as Emirates' A380s.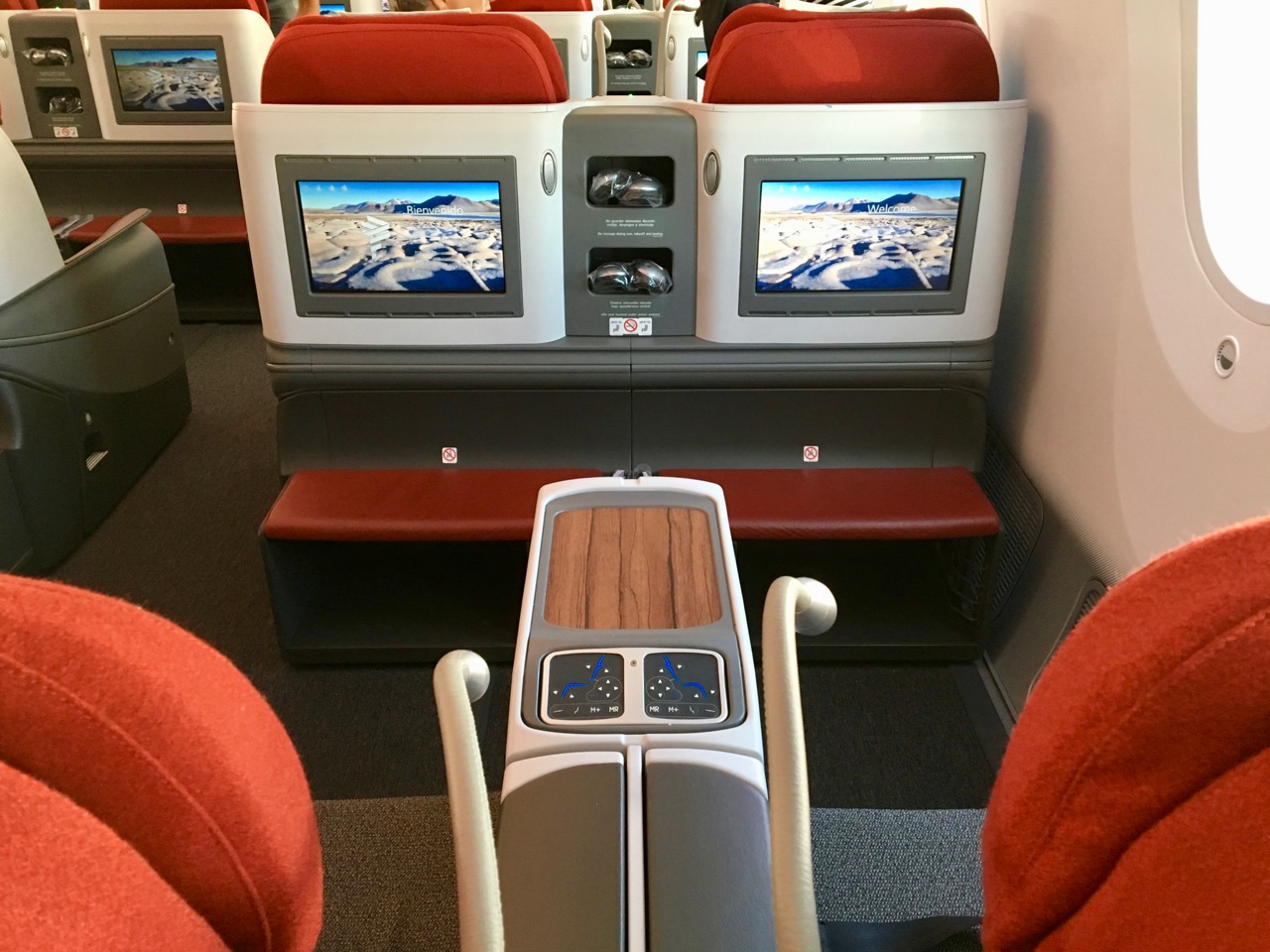 How to book this flight
Qantas and LATAM have a codeshare agreement on the route. Their agreement is particularly deep, going as far as having designated blocks of seats to sell by each airline on the LATAM flight, and in some reservation systems, the flight shows as being operated by Qantas when looking at the QF-coded flight numbers.
What's worth understanding is that there are two sets of flight numbers – QF321 / LA800 are the same flight from Sydney to Auckland (and onward to Santiago) while QF322 / L801 is back across the Tasman.
Each airline only sells tickets for its own coded flight number, including (fairly rarely) for points redemptions, which makes redeeming points on the route quite confusing. More on this below.
Using cash
LATAM's pricing in either direction between Sydney and Auckland in Business Class is pretty consistent. Sometimes sale fares pop up and can be pounced on, but most often booking well in advance will secure a competitive price.
One quirk of LATAM's pricing is that when searching for prices on the LATAM Australia site, they come up significantly higher than searching through the LATAM US site.
Obviously the US site prices in USD but you can still complete your purchase with an Australian card – it will just be billed in USD. Given that the AU site prices around $350-400 higher than the US site, it is worth making the effort for.
Buying a Business Class return ticket originating from Auckland can be found for about $800 NZD if booked more than three months out. Originating in Sydney, it's usually a couple of hundred dollars more expensive, approaching $950 depending on the exchange rate.
Given deeply discounted Qantas sale fares are usually around $600 minimum one way, there's a consistent saving by booking through LATAM's US site.
You'll earn Qantas Status Credits on this flight when booked as an LA coded flight through LATAM, but at half the rate (40 status credits in Business Class) compared to booking via Qantas on the Qantas flight numbers (or any other Qantas flight), at 80 status credits in Business Class.
For Economy, you can often pick up an absolute deal for a relatively full-service carrier – LATAM pricing can be as low as $263-$315 NZD return from Australia or New Zealand.
Using points
A one-way Business Class award from Sydney to Auckland on Qantas, Emirates or LATAM will set you back 36,000 Qantas Points.
As mentioned before though, Qantas and LATAM's agreement mean that award inventory on the two flight numbers is actually managed independently. Here's an example.
The British Airways website is a popular search tool for oneworld airline points redemption availability. This is the BA website showing availability for a couple of specific dates in Business Class:

Looking for the exact same dates through Qantas, you the Qantas coded flights come up (and show as being operated by LATAM), but the availability is different – no Business Class on either flight, but Economy availability on a QF-coded flight that the BA website didn't offer.


Typically, Qantas seem to release much fewer award seats in Business Class on the QF code.
Award availability being equal, the main reason to choose LATAM over Emirates is if you'd prefer the LATAM early morning schedule from Auckland to Sydney (leaving at 7:30am instead of 6:30pm with Emirates). From Sydney, the Emirates flight leaves at 8:45am (and about an hour earlier in winter), with LATAM at 11:10am.
Bottom line – it's confusing, and there's not much you can do about this! If you want to travel using your Qantas Points, I don't know of a way to redeem for the LA-coded flight. Other oneworld frequent flyer programs can redeem for the LA-coded flight availability.
Other oneworld frequent flyer programs price this flight at:
Cathay Pacific Asia Miles: Economy 30,000 return / Business Class 50,000 return (only return redemptions on LATAM allowed)
British Airways Avios: Economy 10,000 Avios one way / Business Class 20,000 Avios one way
American Airlines AAdvantage: Economy 15,000 miles one way / Business Class 25,000 miles one way
As mentioned before, with Economy pricing being so competitive this flight is a poor choice to use points or miles on in Economy – you'd be better off saving your points and paying cash.
For Business Class, you should check flight pricing paying cash on the LATAM US site before considering whether you should use points. We'd suggest erring on the side of saving Qantas Points and using those for Emirates flights instead, but if you have a usable balance of Avios then this wouldn't be a bad use given that usually the LA coded flight availability is good in Business.
Lounge access in Sydney
LATAM is part of the oneworld alliance, meaning you'll have access to the nice Qantas International Business Lounge in Sydney, the same as if you were travelling with Qantas.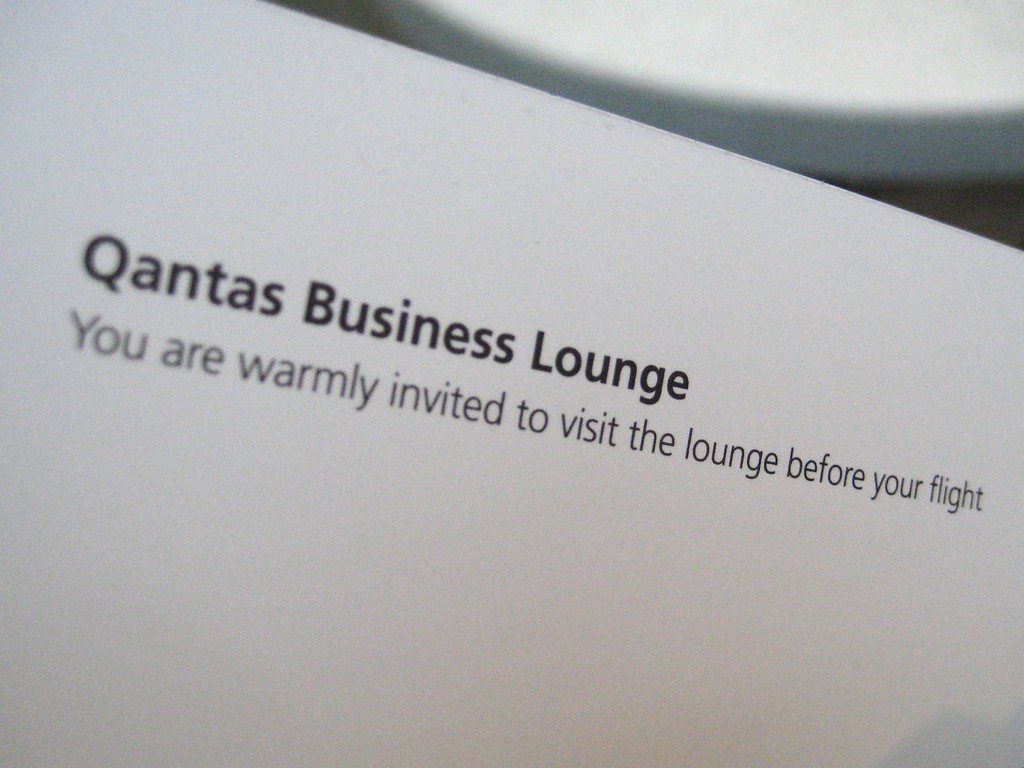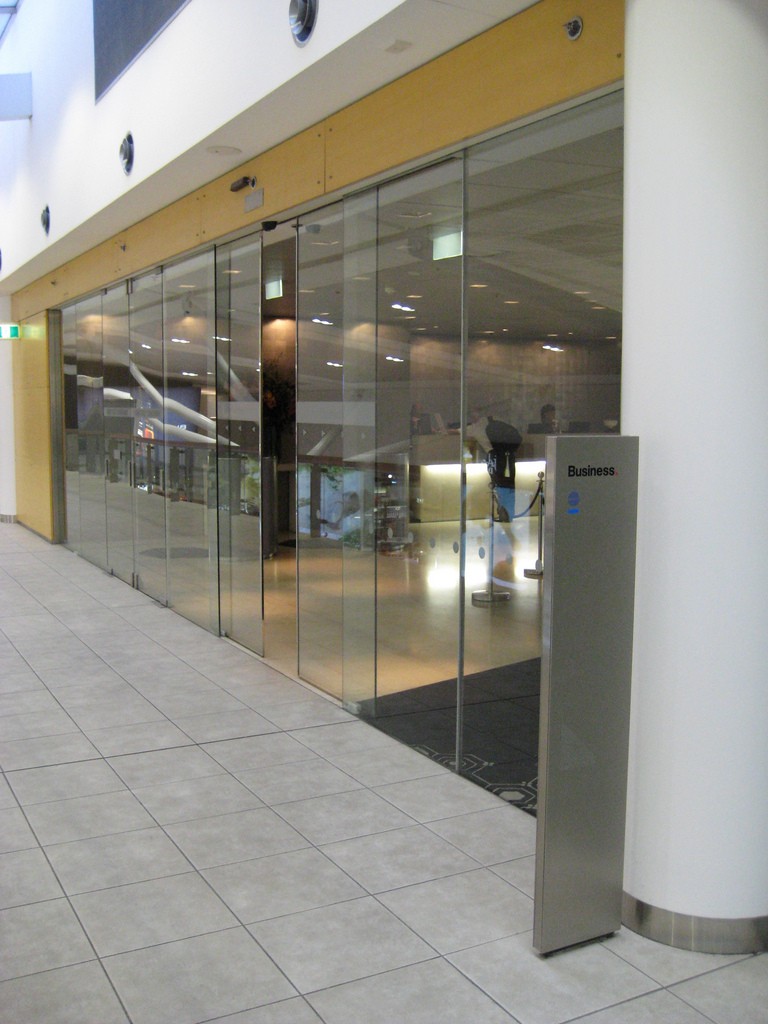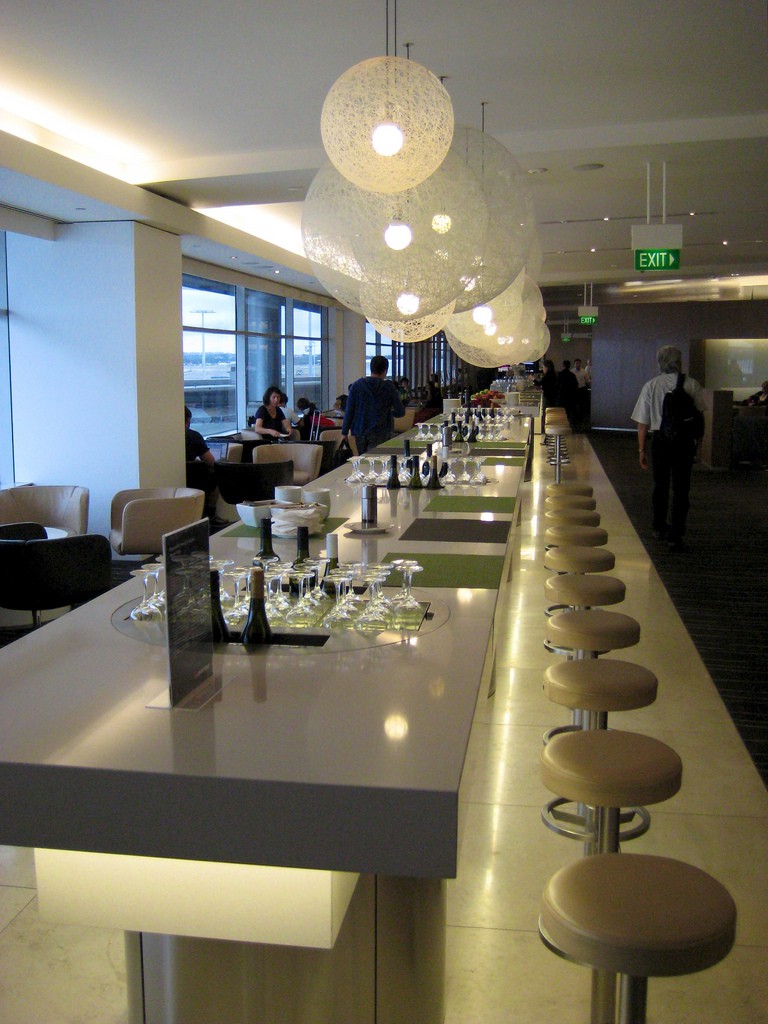 Lounge Access in Auckland
In Auckland, you have access to the sub-par Qantas International Business Lounge, but the early departure means that you won't spend much time in there anyway.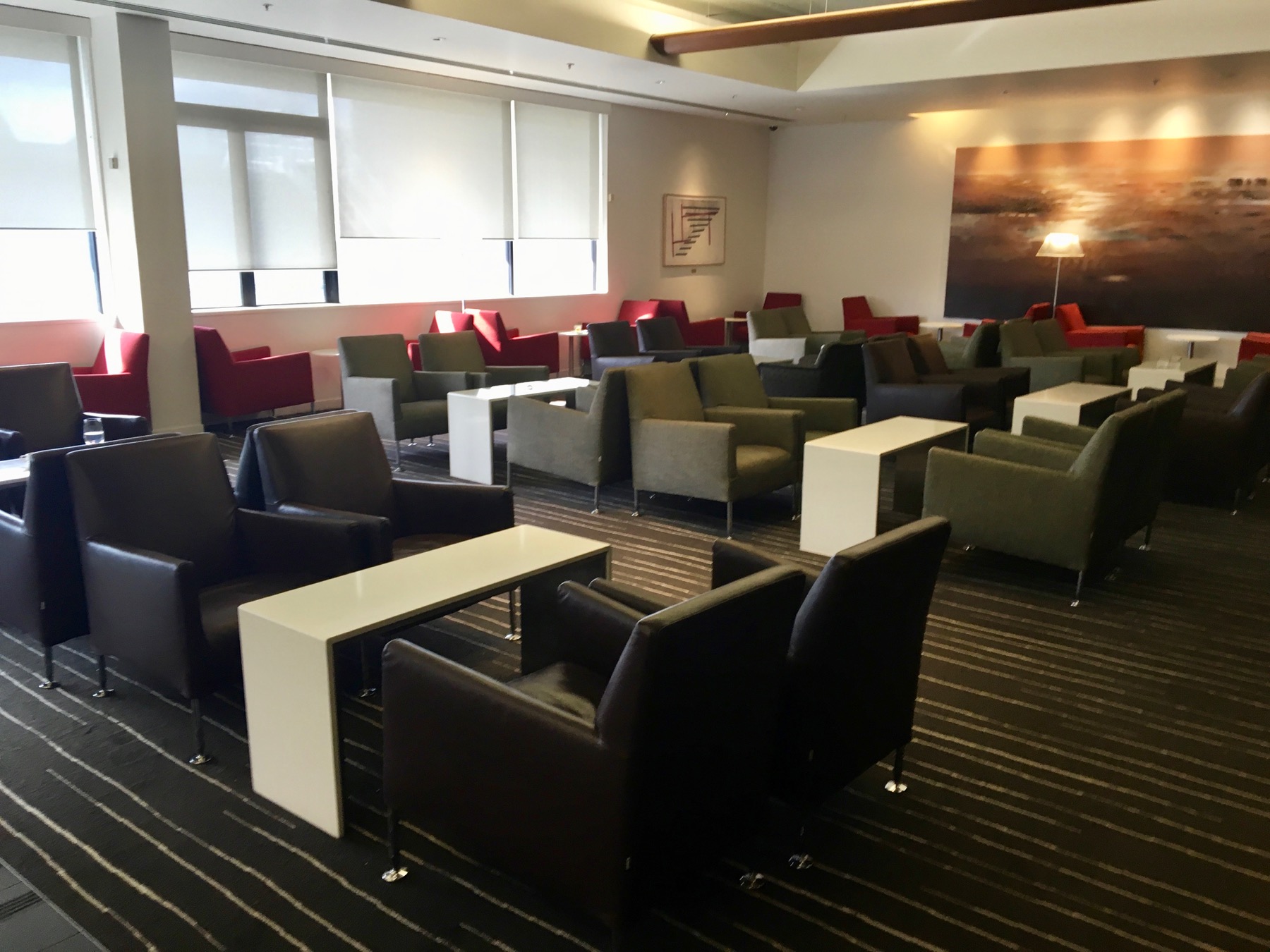 Why choose the LATAM 787 flight across the Tasman?
Positives
Opportunity to earn Qantas Frequent Flyer points and status credits
Decent inflight entertainment system
Good departure timings
Cost and value, especially for Auckland-Sydney return or one-way tickets
Negatives
Early departure time from Auckland, although you get most of the day in Sydney, if that's what you need
Lack of flexibility and reliability with the once-daily only service. Both services are subject to delays or cancellations thanks to the long-haul sector from Chile prior to the 787 arriving in Auckland. Generally passengers are rebooked on Qantas or Air New Zealand in the case of cancellations
Not amazing lunch food, but breakfast is fine
Summing up – LATAM 787 between Auckland & Sydney
We'd recommend flying LATAM on this route if price, travelling in Business and Qantas Status Credits are important to you, the timings suit, and you don't mind being flexible if there are problems with either flight.
LATAM's 787 Dreamliner between Auckland & Sydney – flight overview
was last modified:
February 10th, 2017
by