I was researching my plans on how to get up to Malaysia from Sydney, and when this opportunity presented itself I couldn't pass it up. I was yet to fly Qantas First Class on the A380, hadn't been to the Melbourne First Class lounge, and the 90,000 points needed for this flight were sitting in my account. I booked this as an Any Seat Award, paying an extra $100 or so to accrue around 10,000 points and some status credits.
Wandering off from the lounge about as late as possible before boarding (I was enjoying the food and drink too much), I was one of the last 2 or 3 First Class passengers to board, after a long queue on the air bridge with Economy passengers – both First and Economy use the same forward door.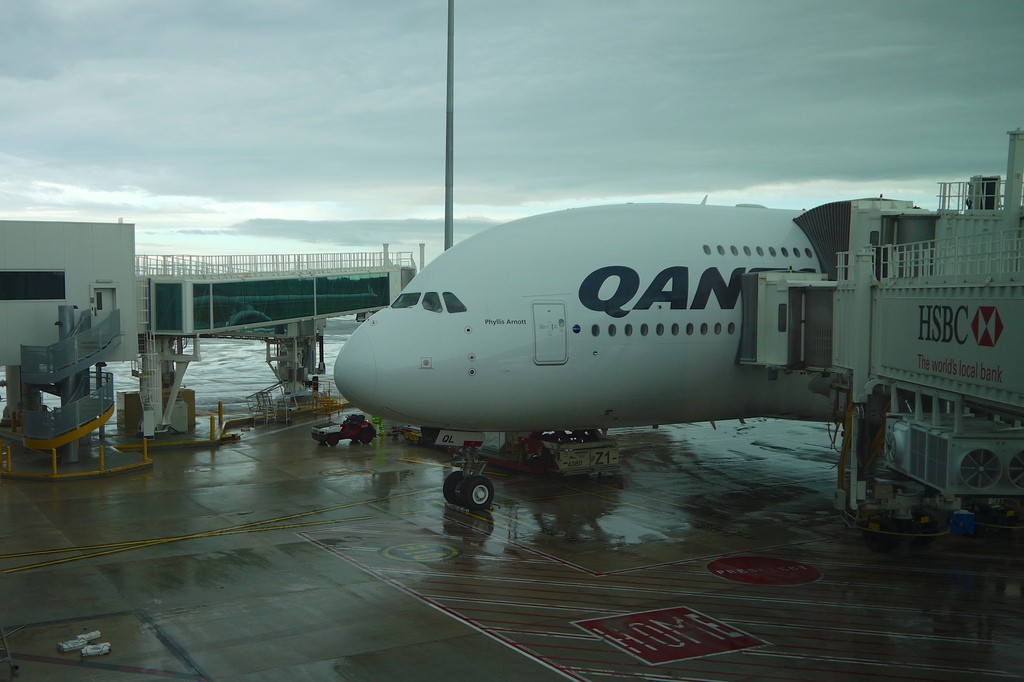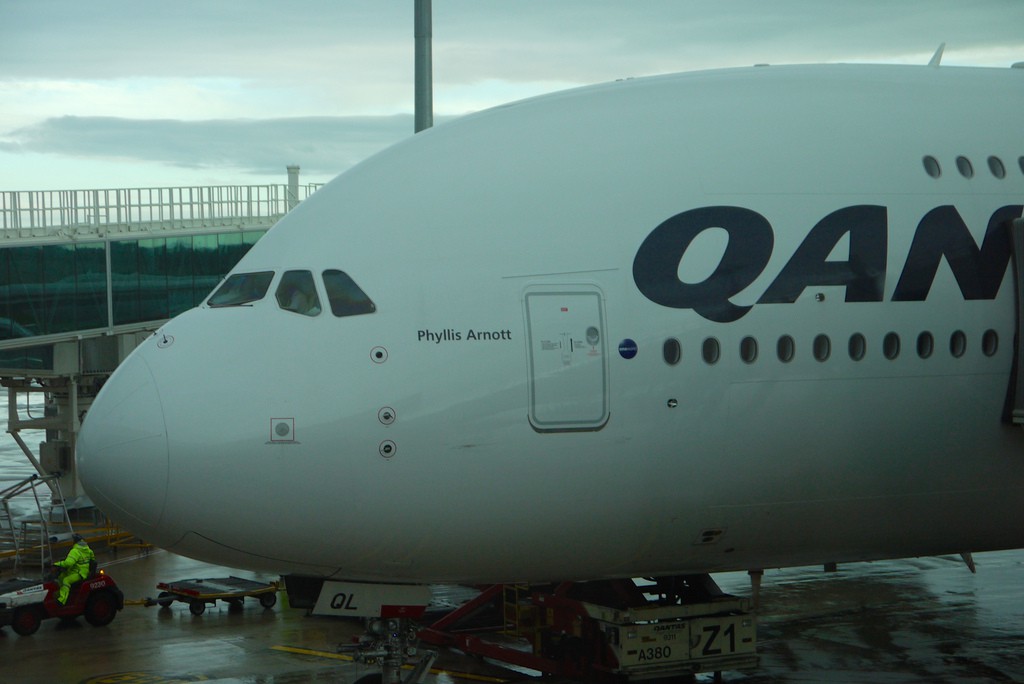 The flight attendant who greeted me at the door seemed surprised to find me as a First Class passenger – and I was pointed toward my seat.
I began to settle in, get my stuff arranged for the flight, and take in the Qantas First Class suite and cabin. It would do for the 8 hour flight!
The initial pre-departure service was below expectations, to be blunt. The initial surprised greeting set the tone. I wasn't shown to my seat or welcomed by any member of staff until just before push back from the gate, when I was asked if I'd like a drink or some nuts, and an amenity kit had to be asked for too, it wasn't offered. For the first part of the flight especially I felt somewhat invisible to the crew.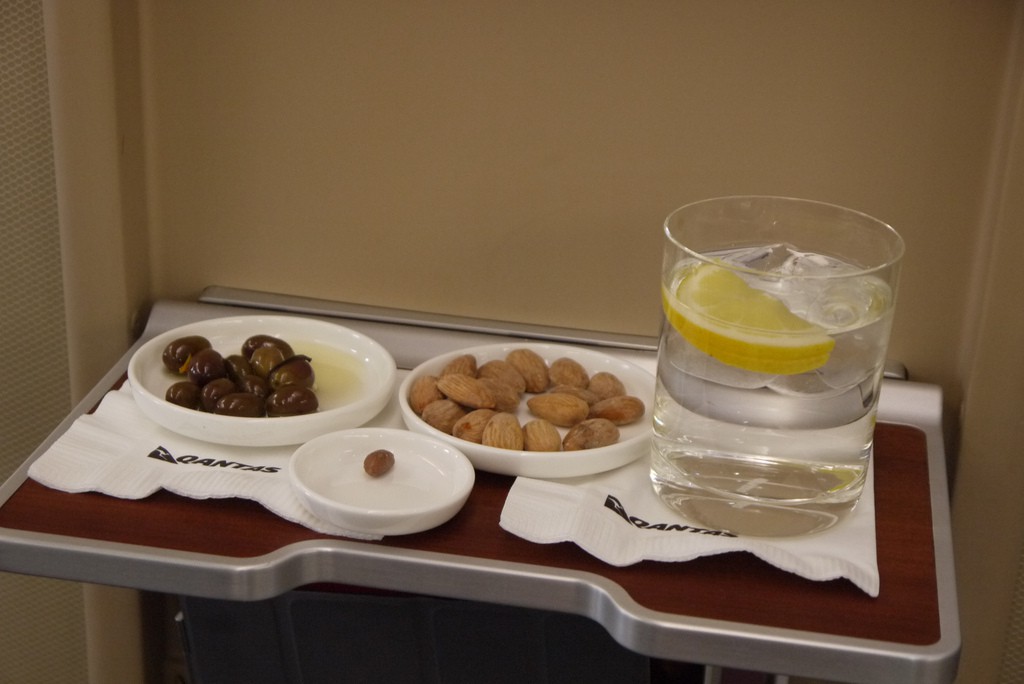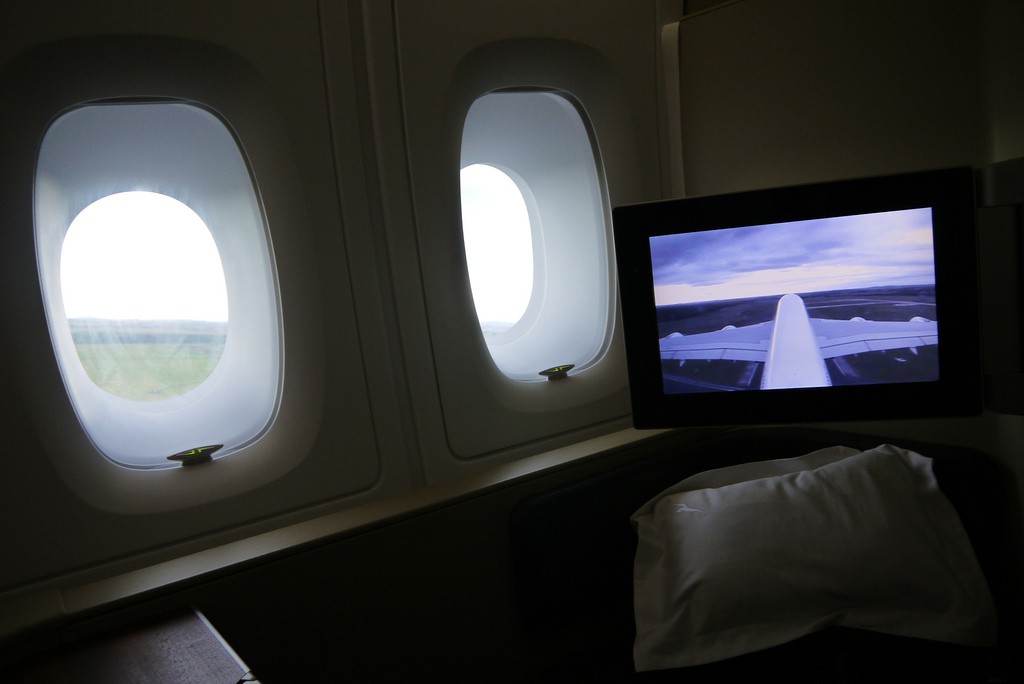 On to the seat and the Qantas First Class suite. Now, this was a really nice place to spend some time. It's no secret that I'm a fan of Marc Newson's design aesthetic created for Qantas, and the First Class cabin didn't disappoint. The muted tones, dashes of metal and leather, and general feel of privacy on offer are all a real cut above Qantas' Business Class – as you'd expect.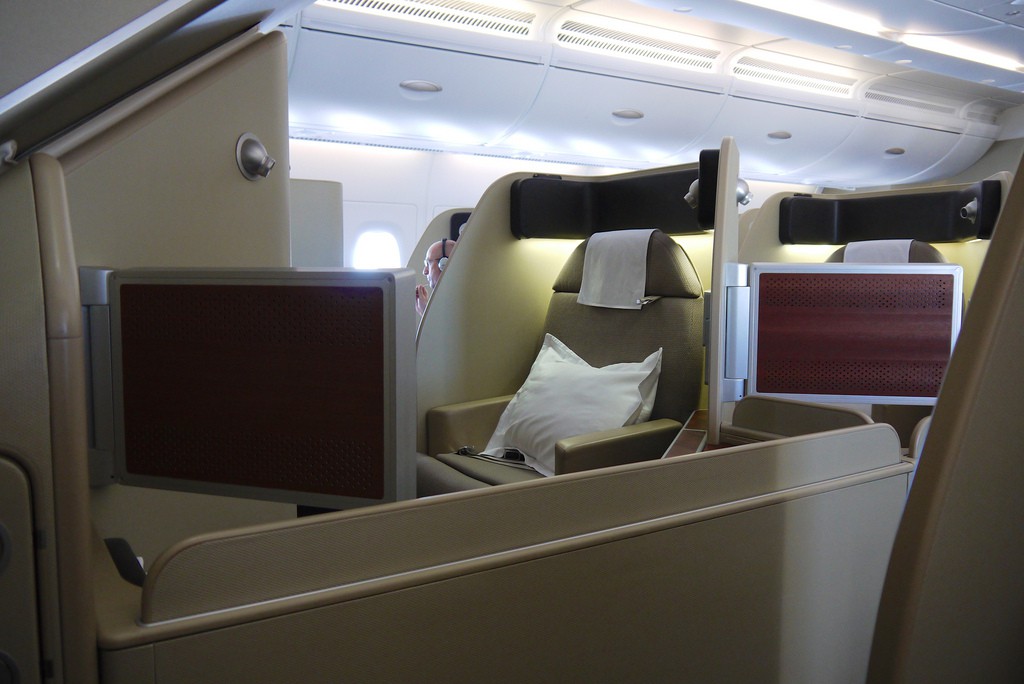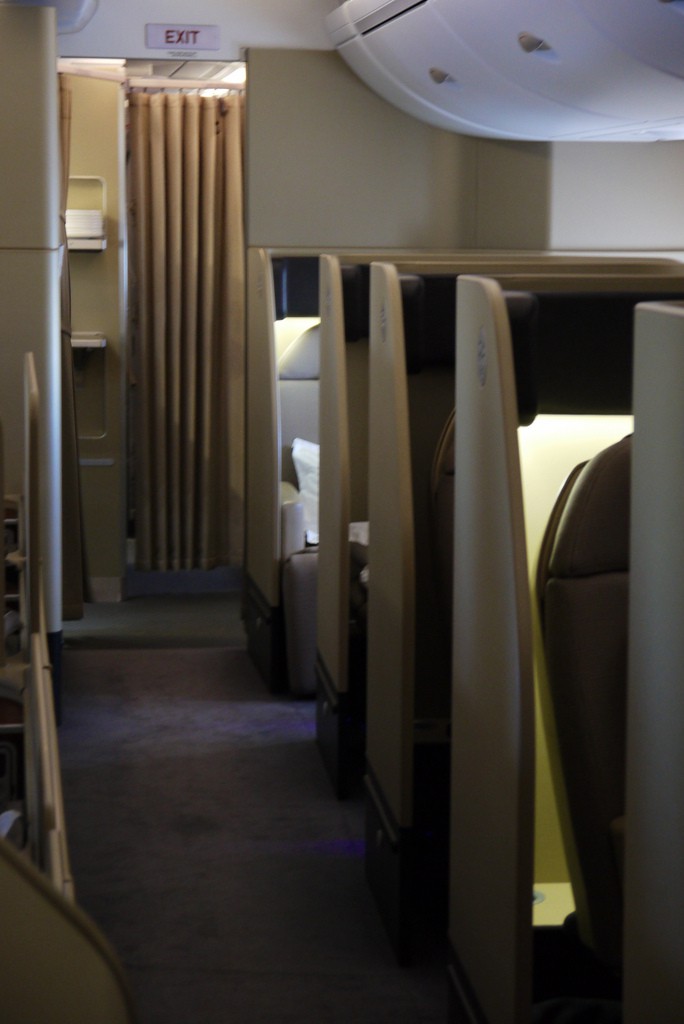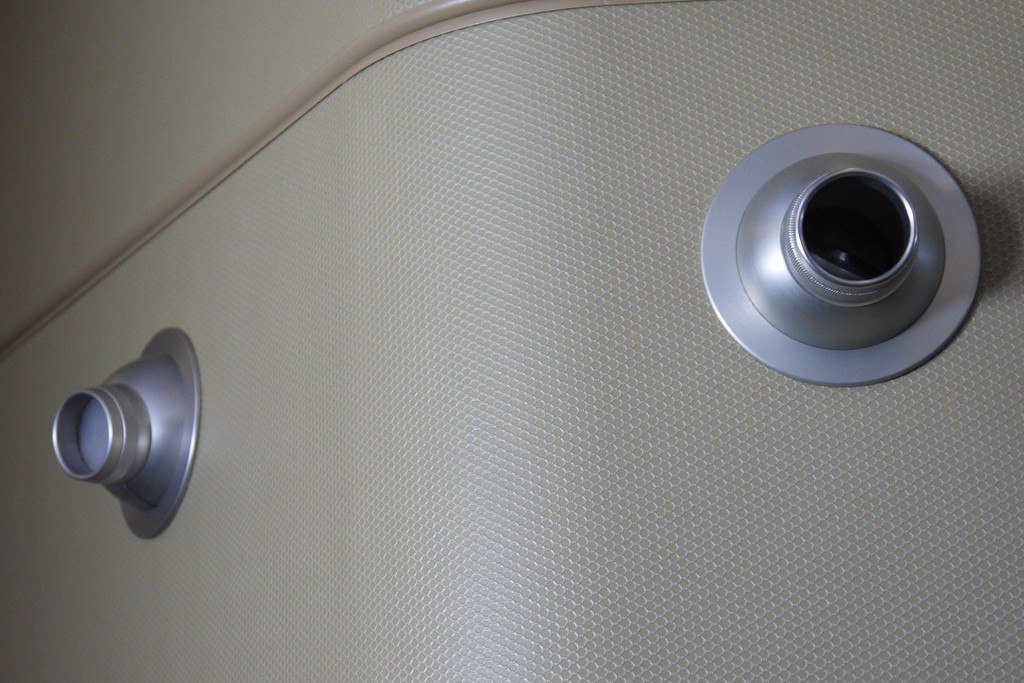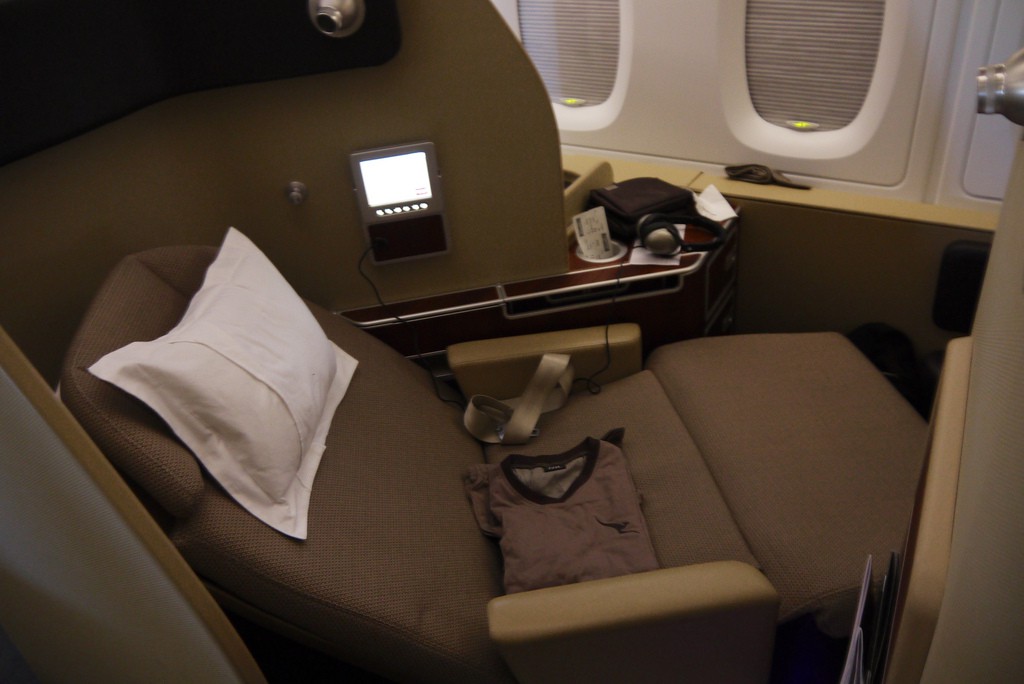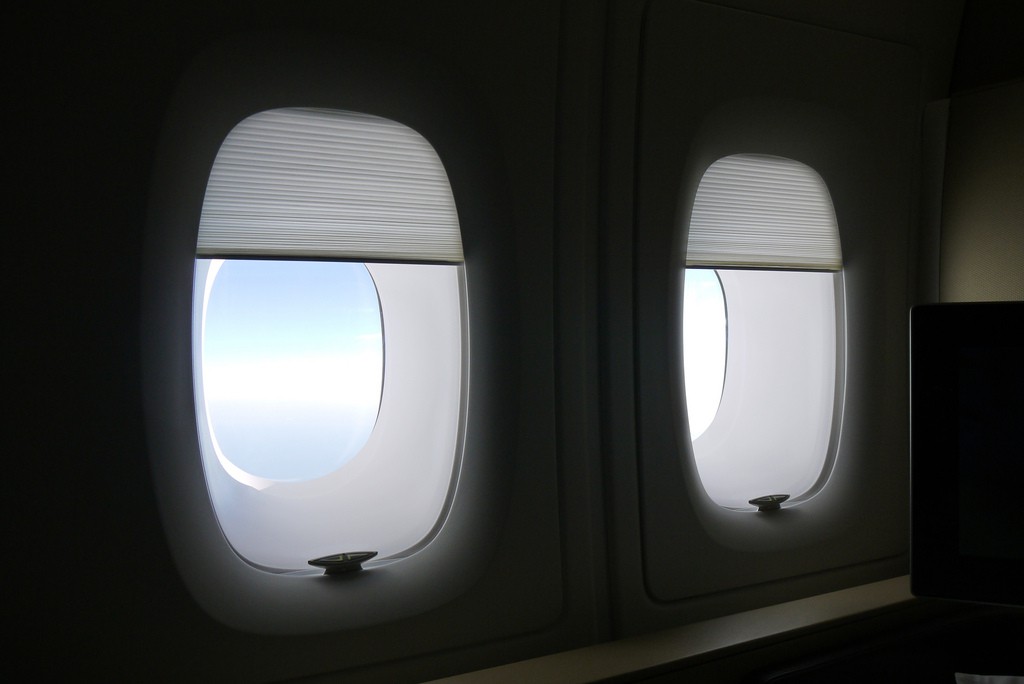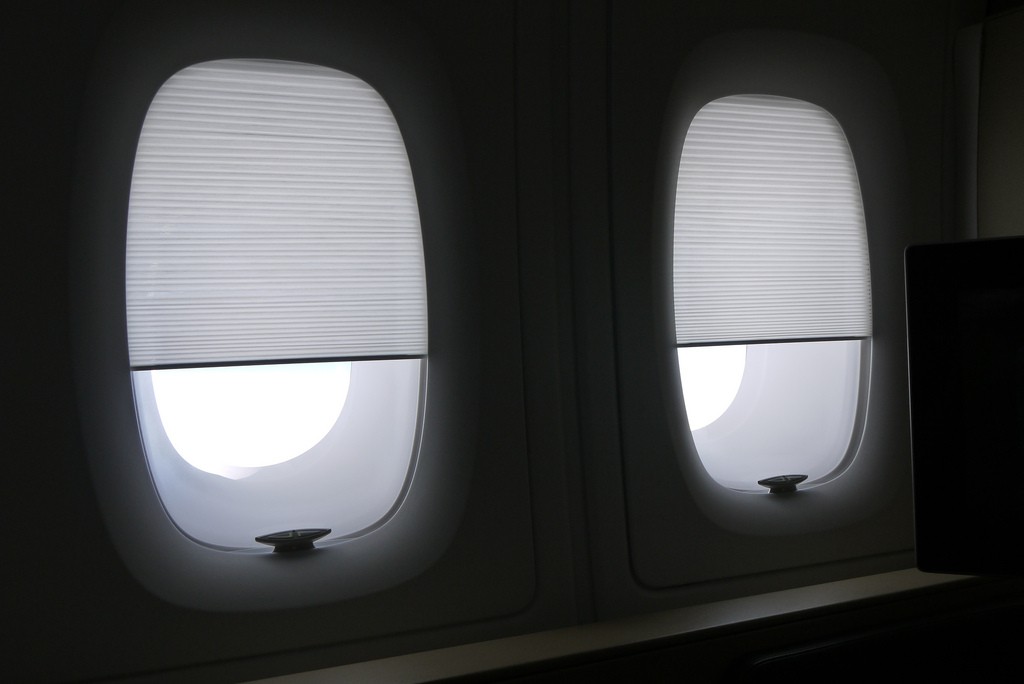 I loved playing with the automatic blinds – maybe too much for my neighbour behind me!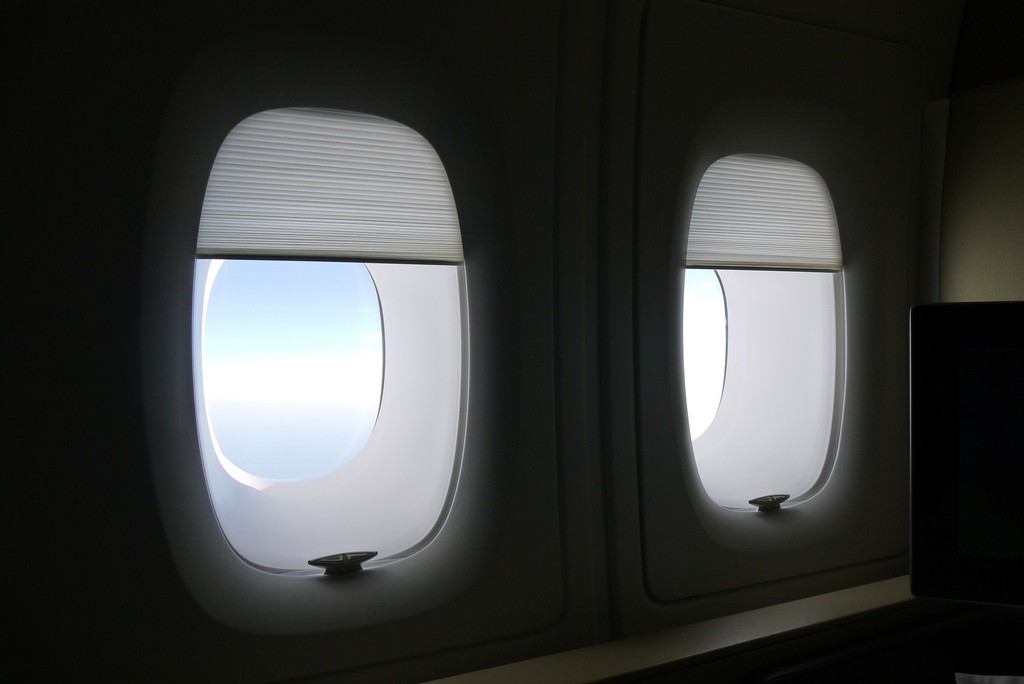 However… I shouldn't just talk about this flight in isolation, as everything in life is relative. A few months prior I'd flown Cathay Pacific's new Business Class, and their new seat is also a cut above Qantas Business Class. The review for this flight will be the next one I write up.
I ended up spending a fair bit of the flight figuring out where the real difference and advantage in Qantas First Class seat vs Cathay's new Business offering, and to be blunt, Cathay's new Business Class is really up there.
In Qantas First Class, you're supposed to gain the following above travelling in Business Class –
More space and privacy in their seat / semi suite
The best inflight food on offer
The best service Qantas can offer
First Class lounge access
To be blunt, as a 6'2″ long legged guy, I'm most interested in raw space, but hell I like a nice meal and great service too. I'm also not a wine fanatic so don't have the perceived value of the apparently excellent First Class wine menu.
In Business Class Cathay deliver on space, food and service levels beyond Qantas in my opinion. In Cathay Business vs Qantas First class, I found the new Cathay seat is in some ways more comfortable – but with a little less overall space.
The difference in food from Cathay Business to Qantas First, on the flights I have experienced, I found to be minimal. And service in Cathay Business class was easily as good as my Qantas First class. Go figure.
Entertainment
A quick note on the Entertainment system. I found the touch screen control to be a little frustrating, to be honest. In the 4 or 5 years since the A380 was built, touch screen interfaces and responsiveness has come a long way – and while the software design has aged well, the hardware just isn't as easy to use as modern smartphones and tablets, so a physical controller would have been a better bet to avoid the issues with lagginess I experienced.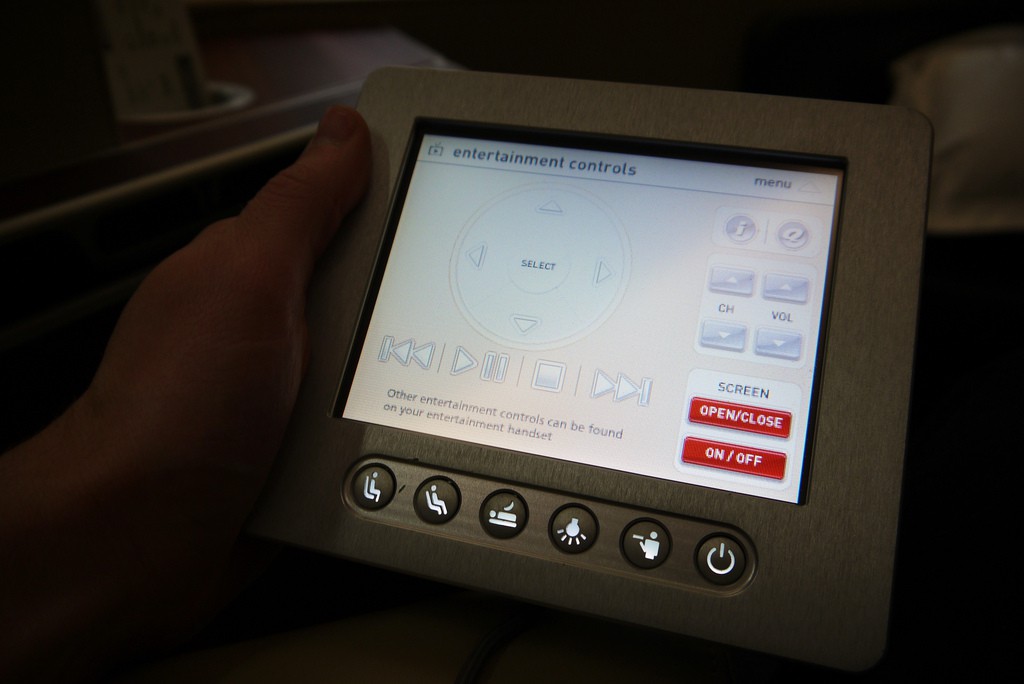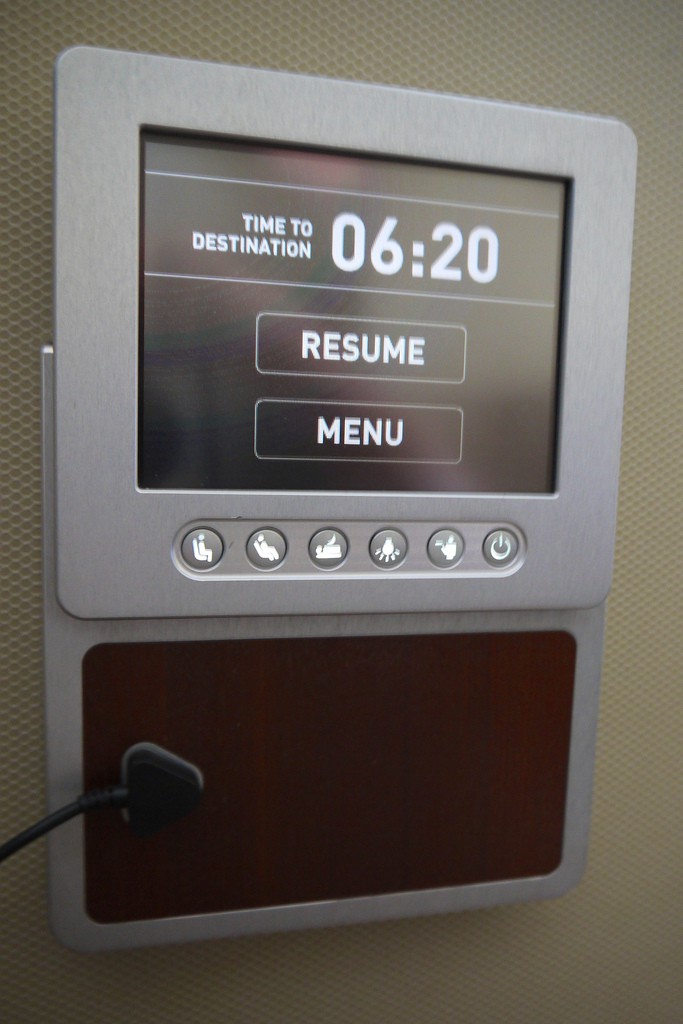 I was also found a pair of the very nice First Class pyjamas, and the supplied amenity kit was OK – I actually preferred the design of the Business Class zip pouch though.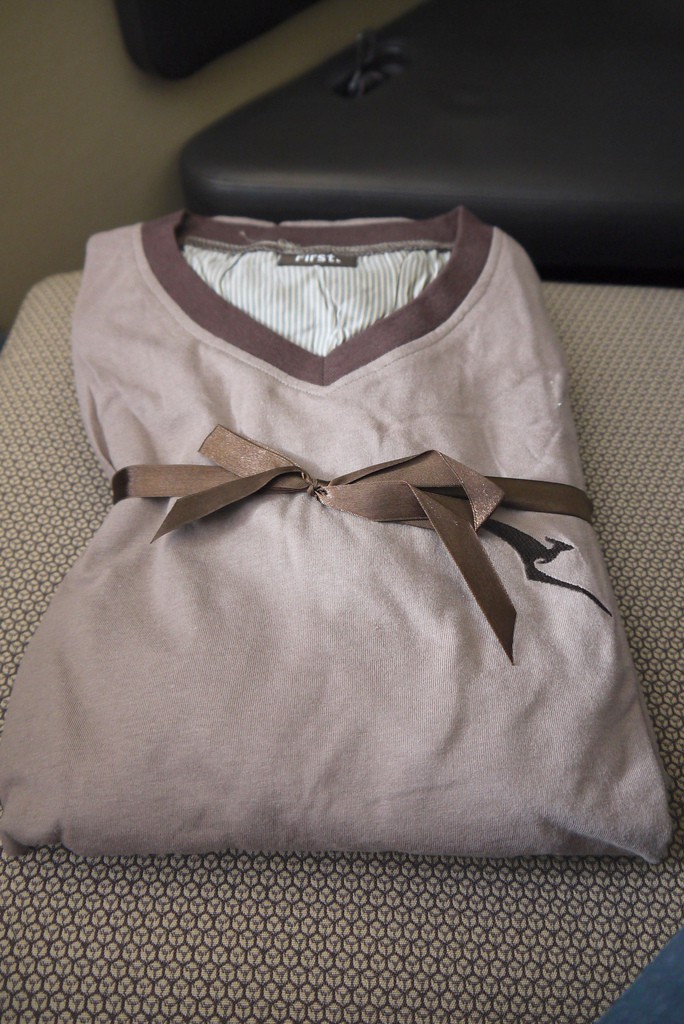 Dining
I was presented with around 5 or 6 courses all up. The menu looked interesting and I was excited to try the dishes. Service though again I felt was lacking, not very personal and I was left waiting a little too long between courses in many cases. All up I'd reckon the meal service took around two hours.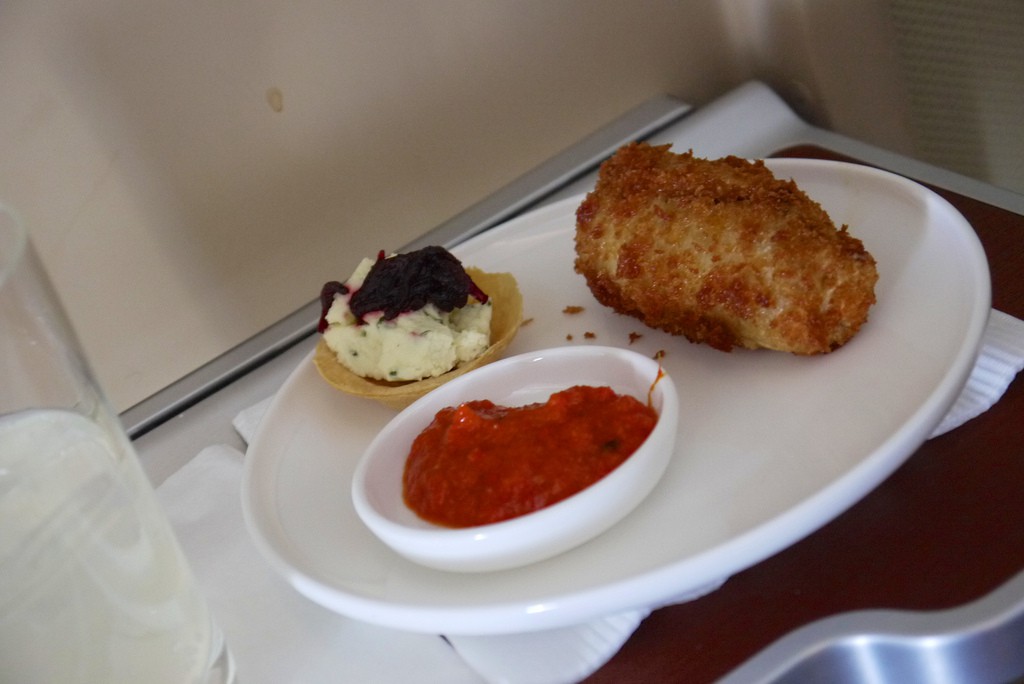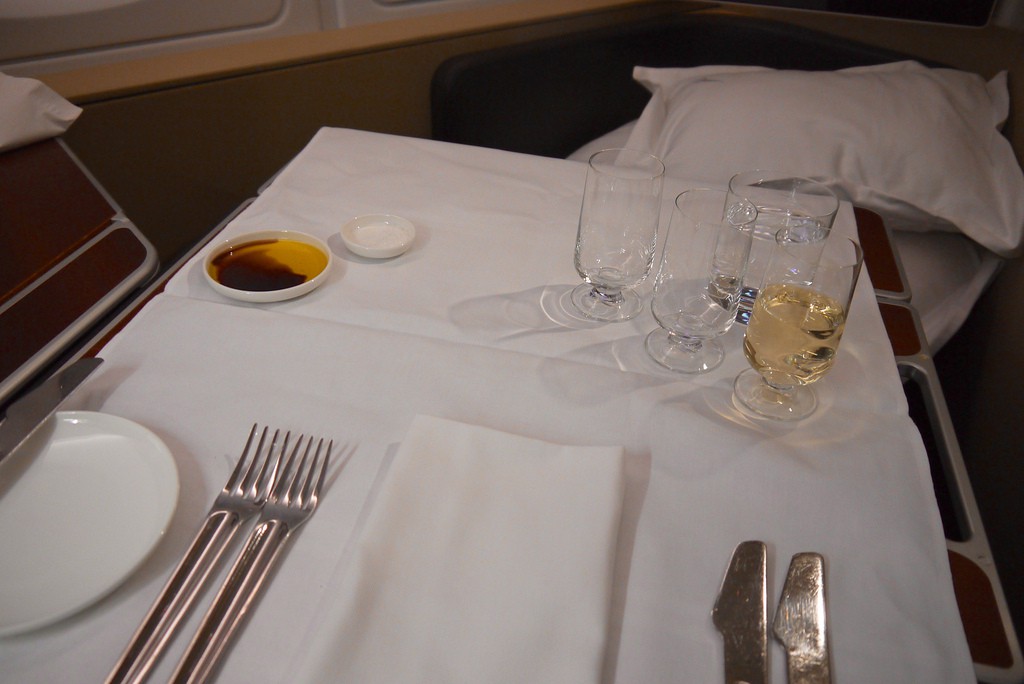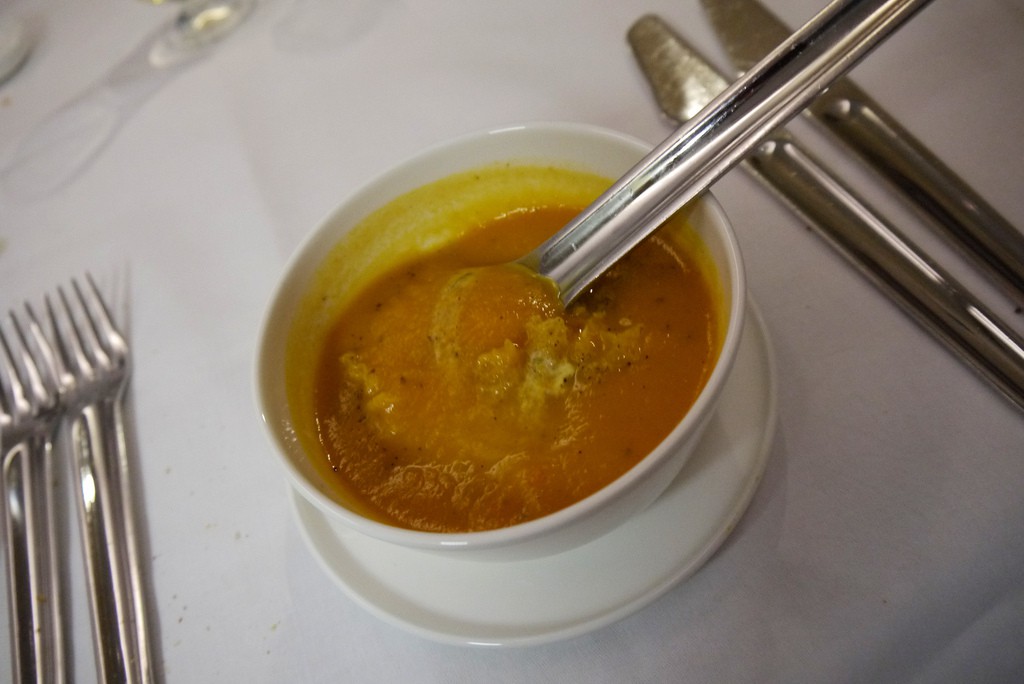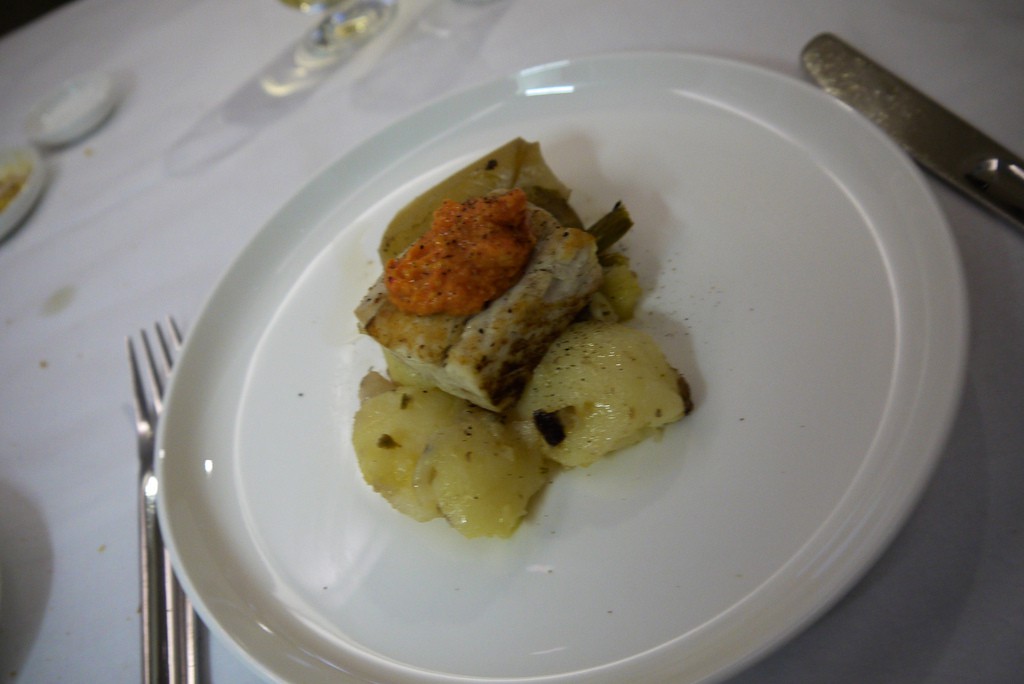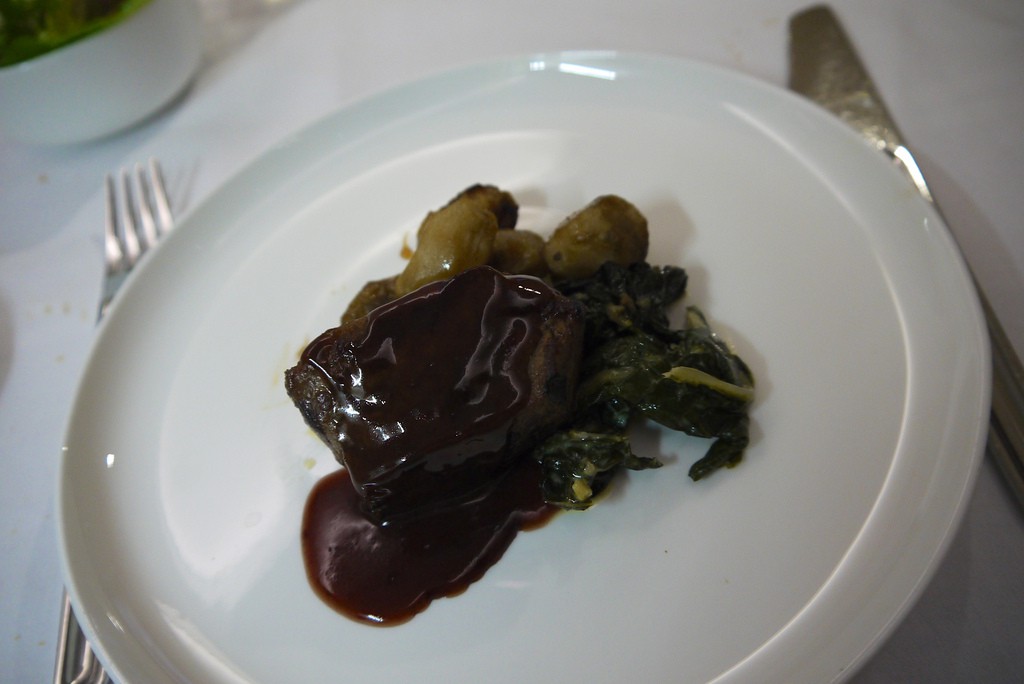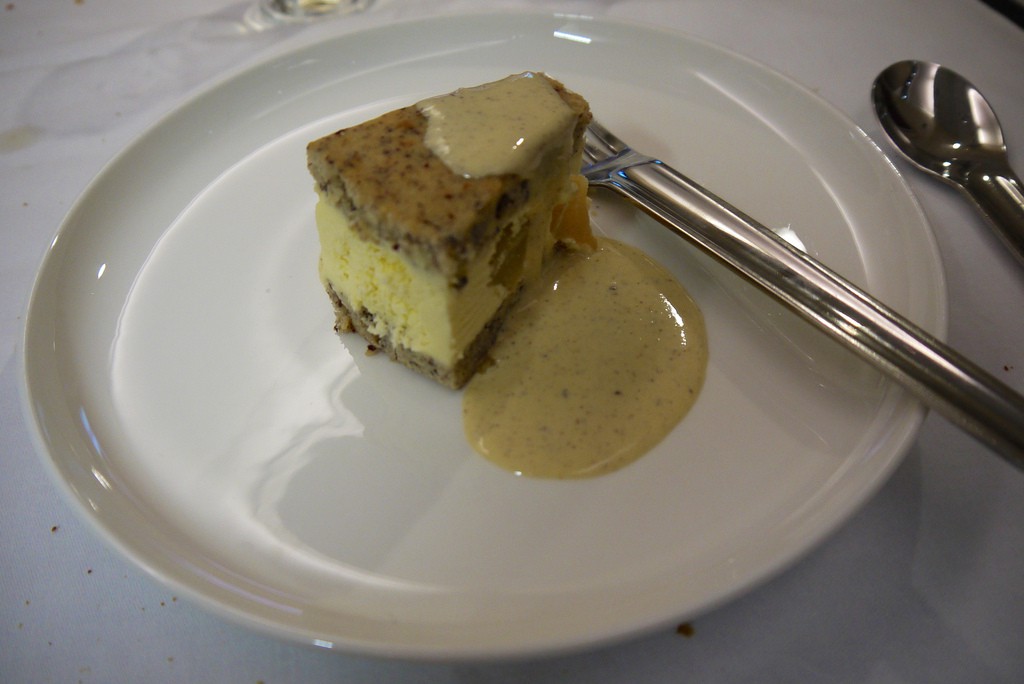 The Lamb Pancake Rolls, Soup and Dessert were great. The Snapper and Beef were tasty, but nothing special.
Conclusion
You can tell I was mildly disappointed by this First Class experience. The seat and cabin were great, really comfortable and classy – except for during take off and landing, when the rotated position wasn't as comfortable as I'd hoped.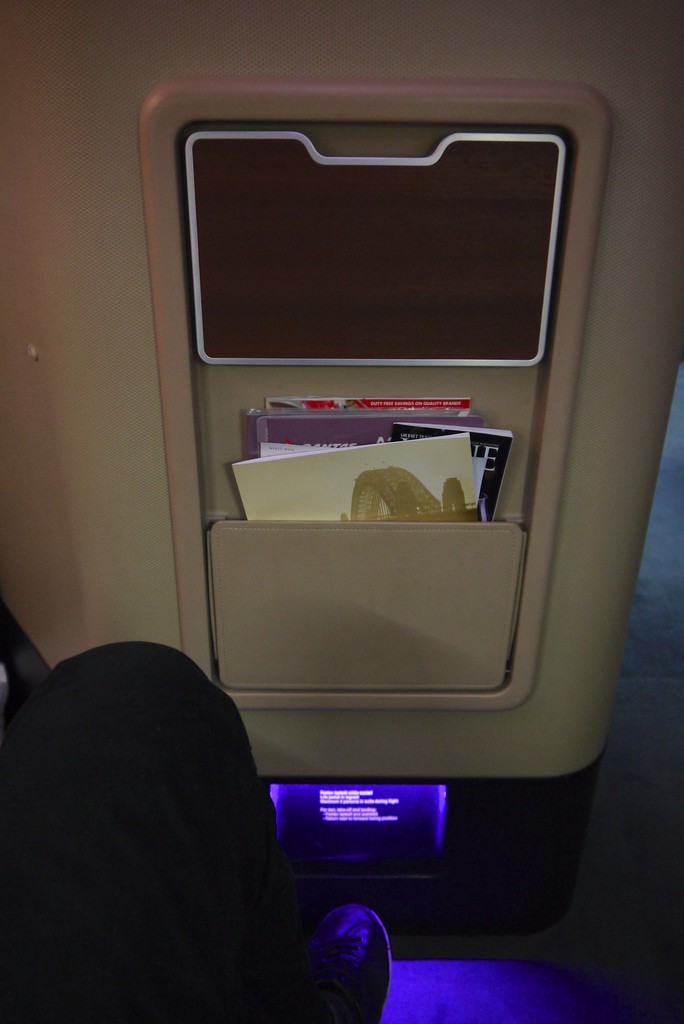 The food was good, but with a couple of misses for my personal taste. The service didn't feel up to the standard I'd hoped.
Would I burn extra points to experience First on Qantas again? Maybe, as an upgrade, but not as an outright booking if there's a Business seat available on the same flight.
Qantas A380 First Class Review – QF9 Melbourne to Singapore
was last modified:
November 8th, 2017
by