During a trip to Perth last year, I had couple of nights where I needed hotel rooms. 'COMO The Treasury', known from here out as 'The Treasury', had opened earlier in the year and had been making waves as the newest, most interesting hotel in town.
It's since become part of the American Express Fine Hotels & Resorts program, meaning Amex Platinum Charge cardholders can expect additional perks if booking a stay here.
It's not a cheap hotel with base rooms starting at north of $420 NZD per night – but it was definitely 'next level' when it came to space, design and service, and I would totally recommend the place if you can make the cost make sense.

Research & Booking
I decided to book this night via Hotels.com, redeeming a chunky $368 NZD outstanding Hotels.com Reward night credit to offset the $526 NZD or so nightly room rate.
This felt like a good use of the credit – I was using it all in one hit. If you redeem your credits for a nightly rate under the value of the credit, you lose the difference, so I had to use it on a more expensive stay to get the full value from it.
As I mentioned above, The Treasury has now joined the American Express Fine Hotels & Resorts program, which is a great addition for Platinum Charge cardholders visiting Perth.
When booking through Fine Hotels & Resorts at this hotel the following benefits are on offer:
Room Upgrade upon arrival, when available.
Noon check-in, when available.
Daily breakfast for two people.
In-Room Wi-Fi, exclusions apply.
Guaranteed 4:00 pm late check-out.
US$100 food and beverage credit to be used during your stay
In practice I found that breakfast and wifi were included anyway, so the best benefits are going to be the room upgrade and $100 USD dining credit.
Fine Hotels also has a fourth night free offer running until the end of 2017.
The Room – COMO The Treasury Perth City Room
There are only 48 rooms, with all of them at least 55 square metres – and to my knowledge all reservations include breakfast plus in-room snacks and drinks from your minibar.
I was assigned a room on the first floor – the hotel I think has only four floors – and a 'base' level room with a view out to the courtyard and the Cathedral opposite.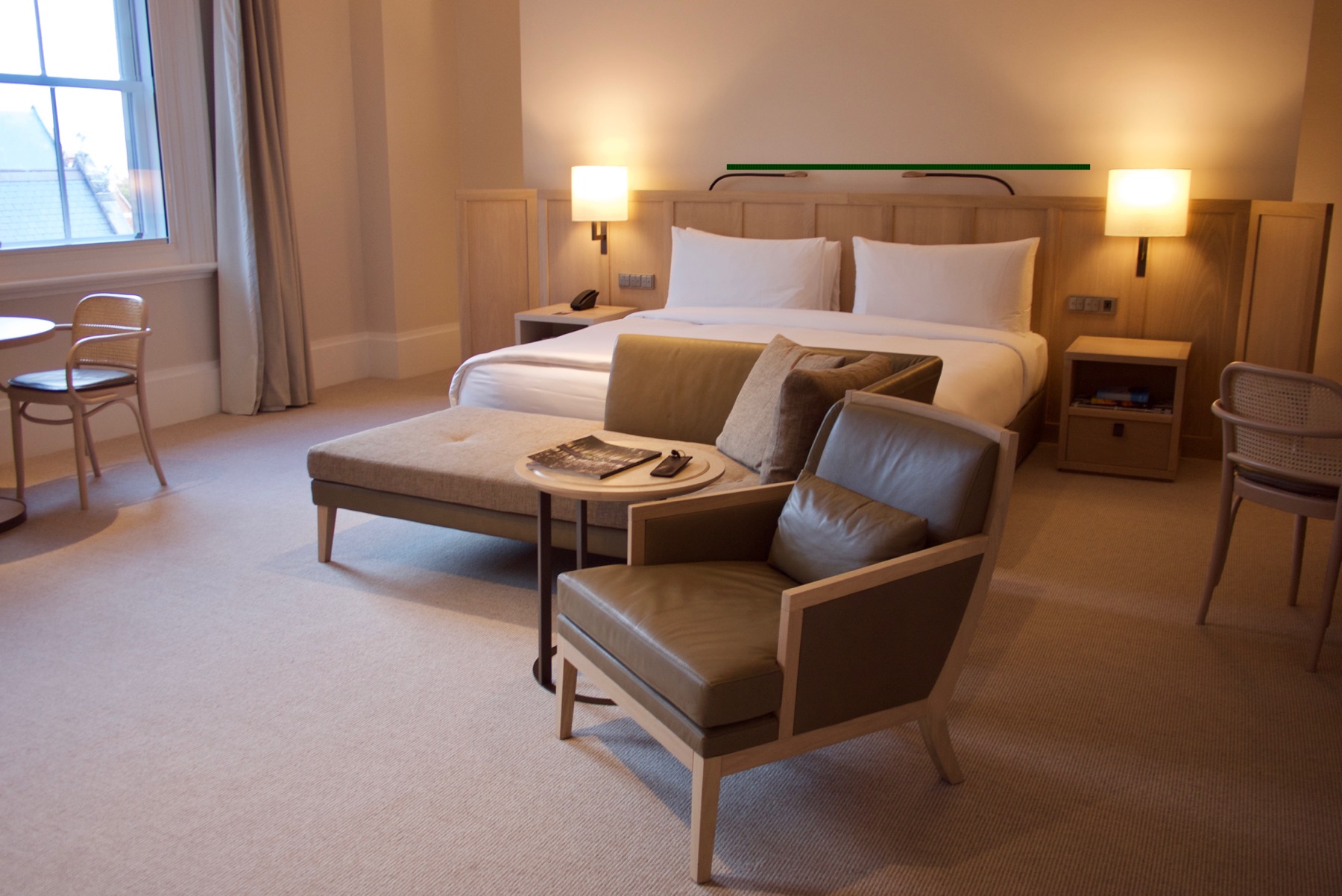 Other rooms are all at least as large as this one, but this felt huge with tall ceilings, a huge King bed and considered furnishing. Even the key was huge.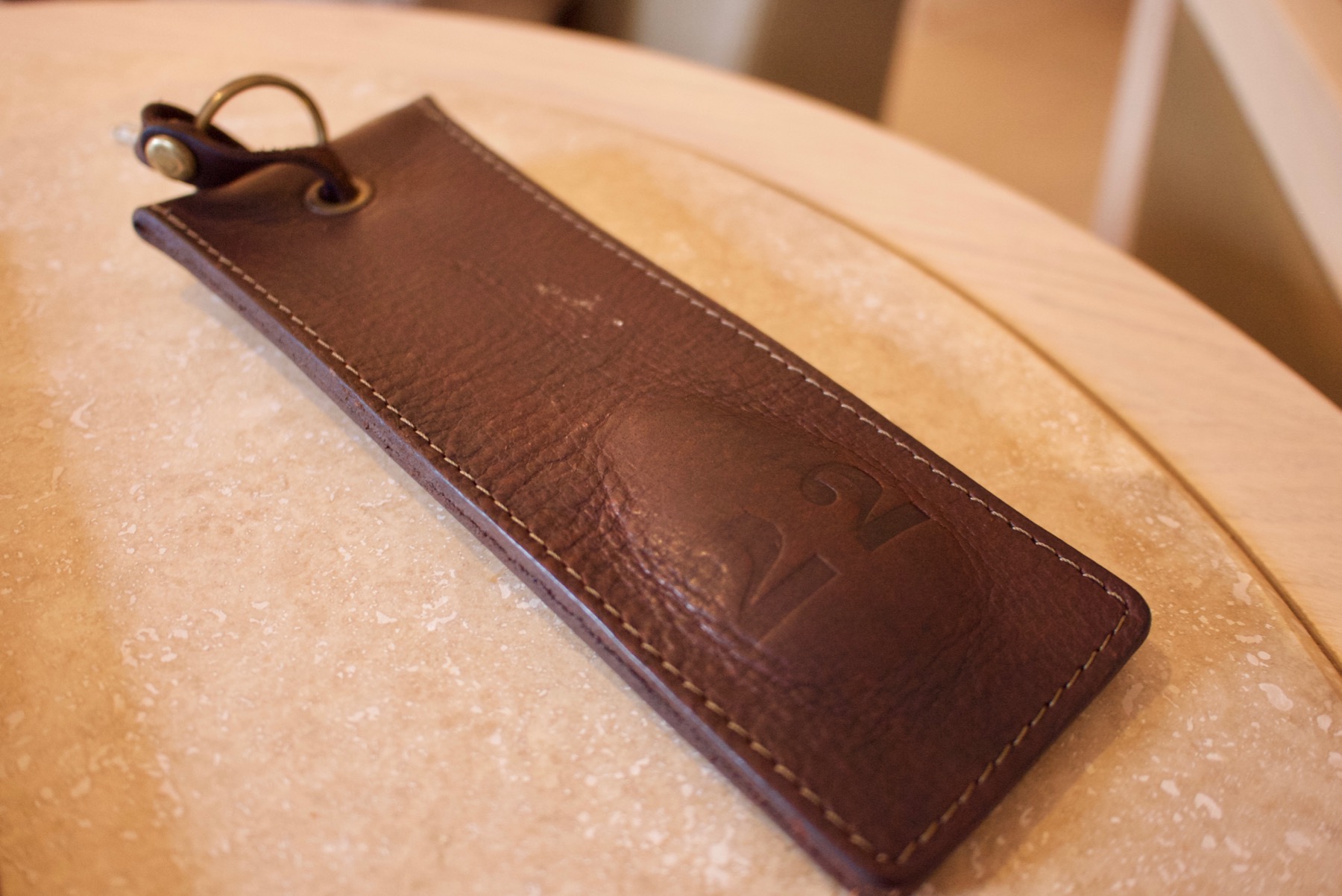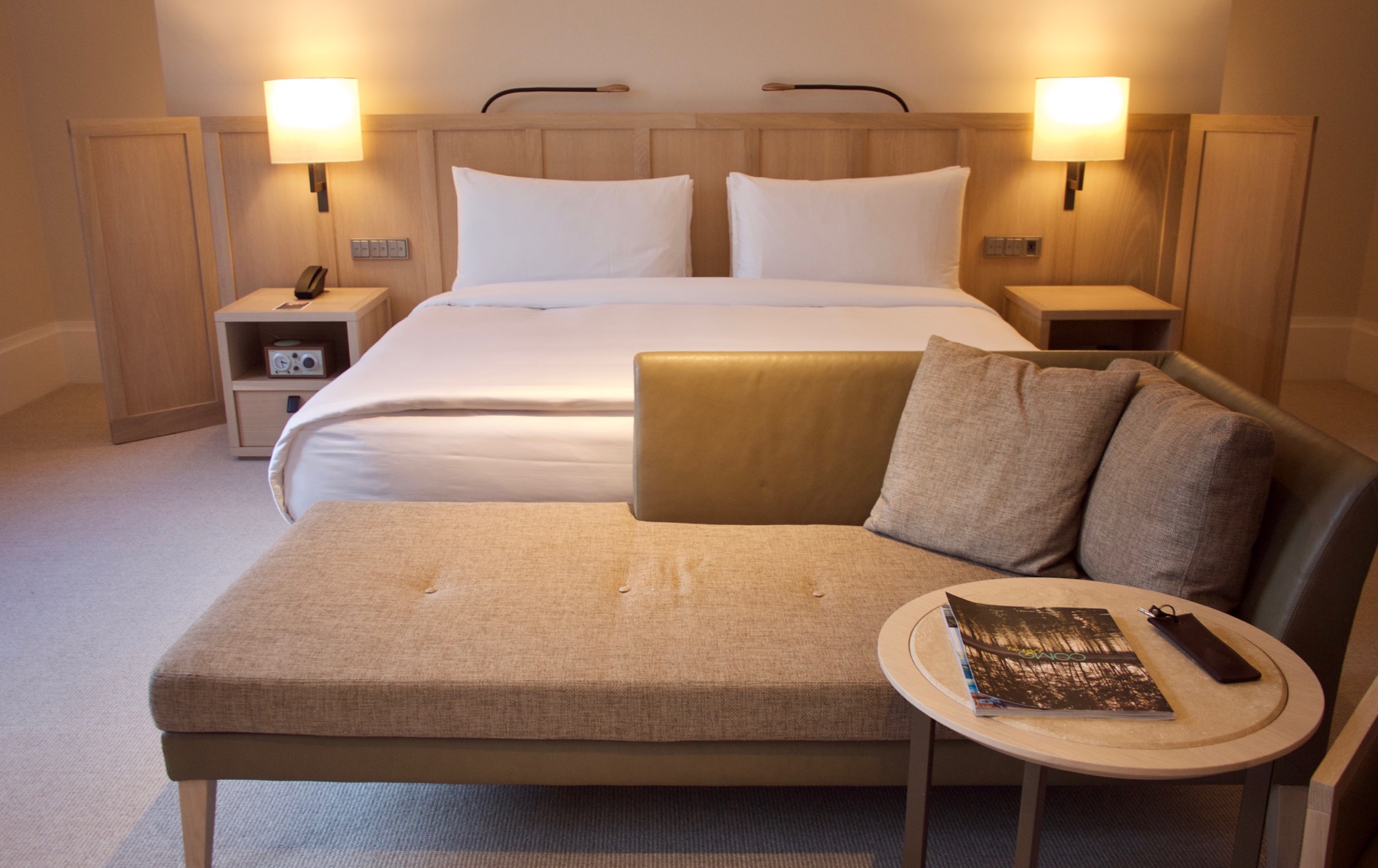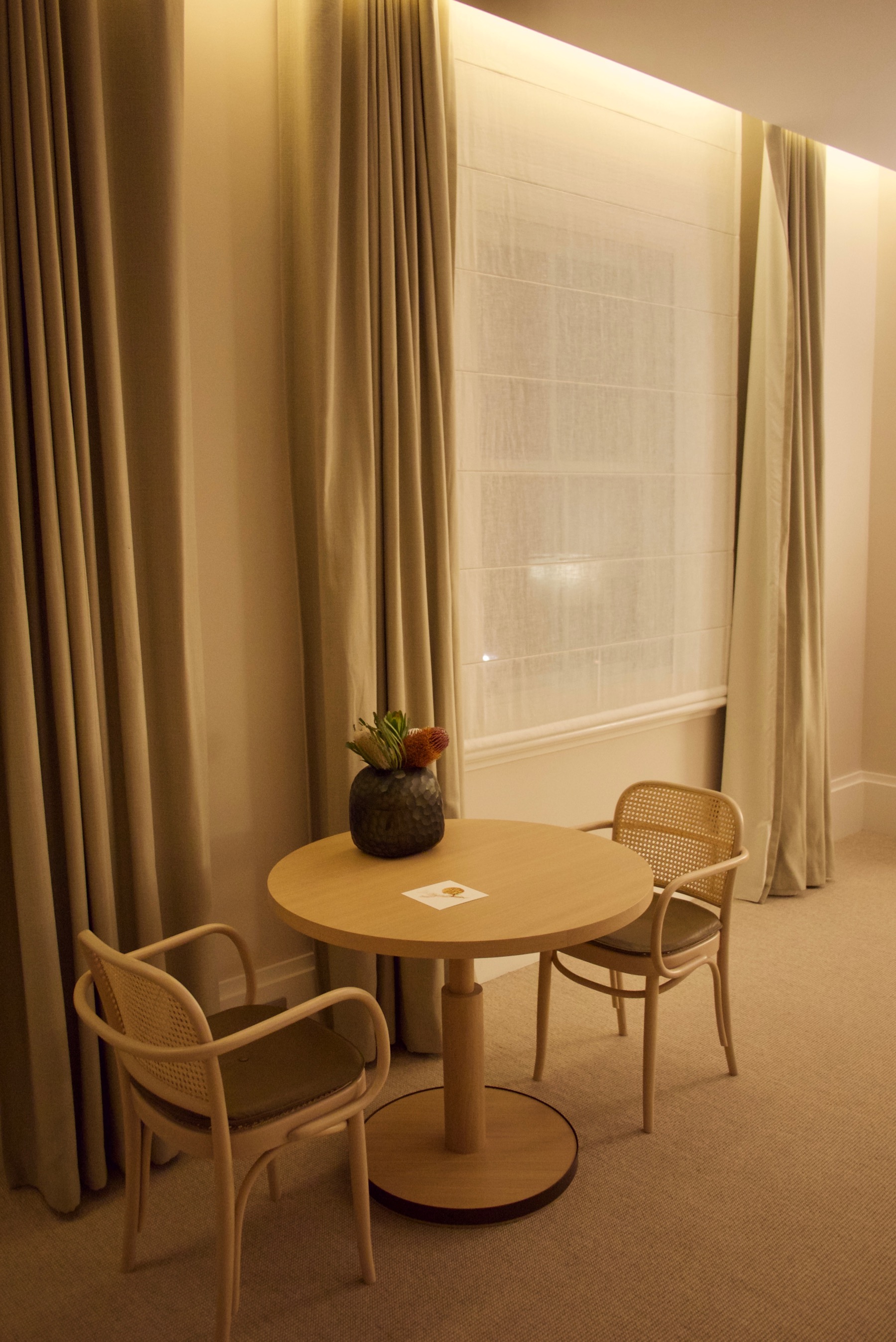 The bathroom was also luxurious and equally spacious, taking up maybe 30% of the room and with a separate bath and shower.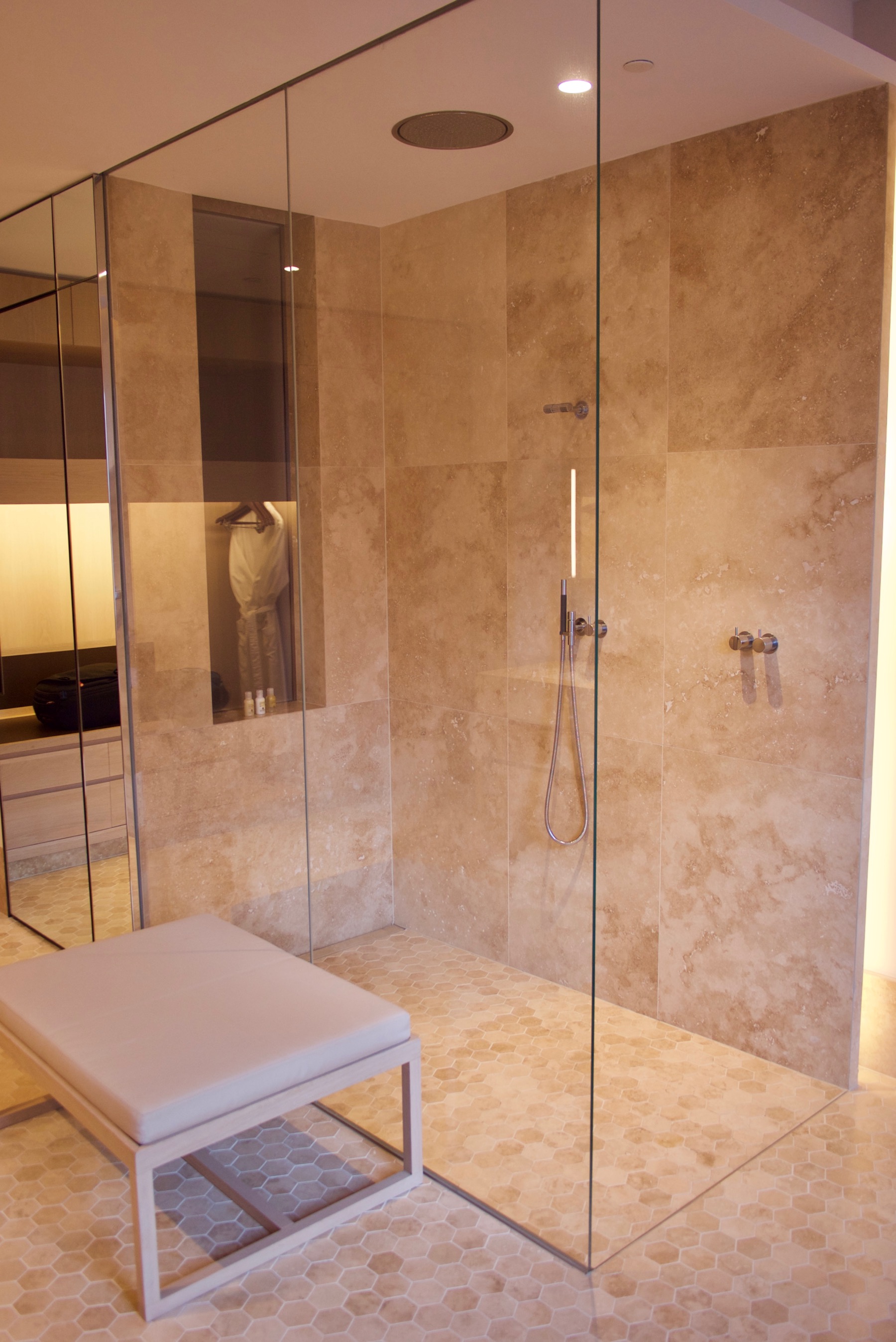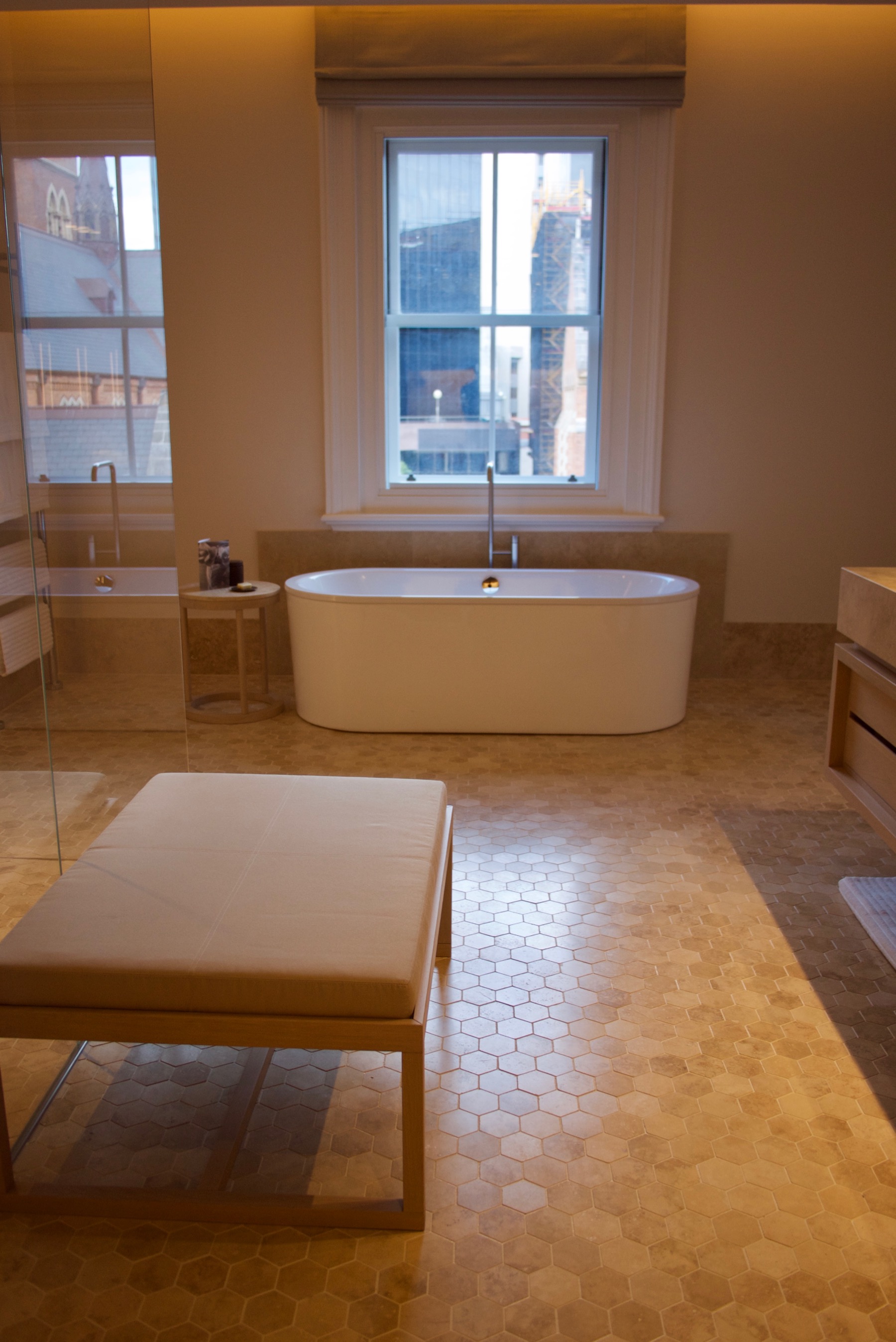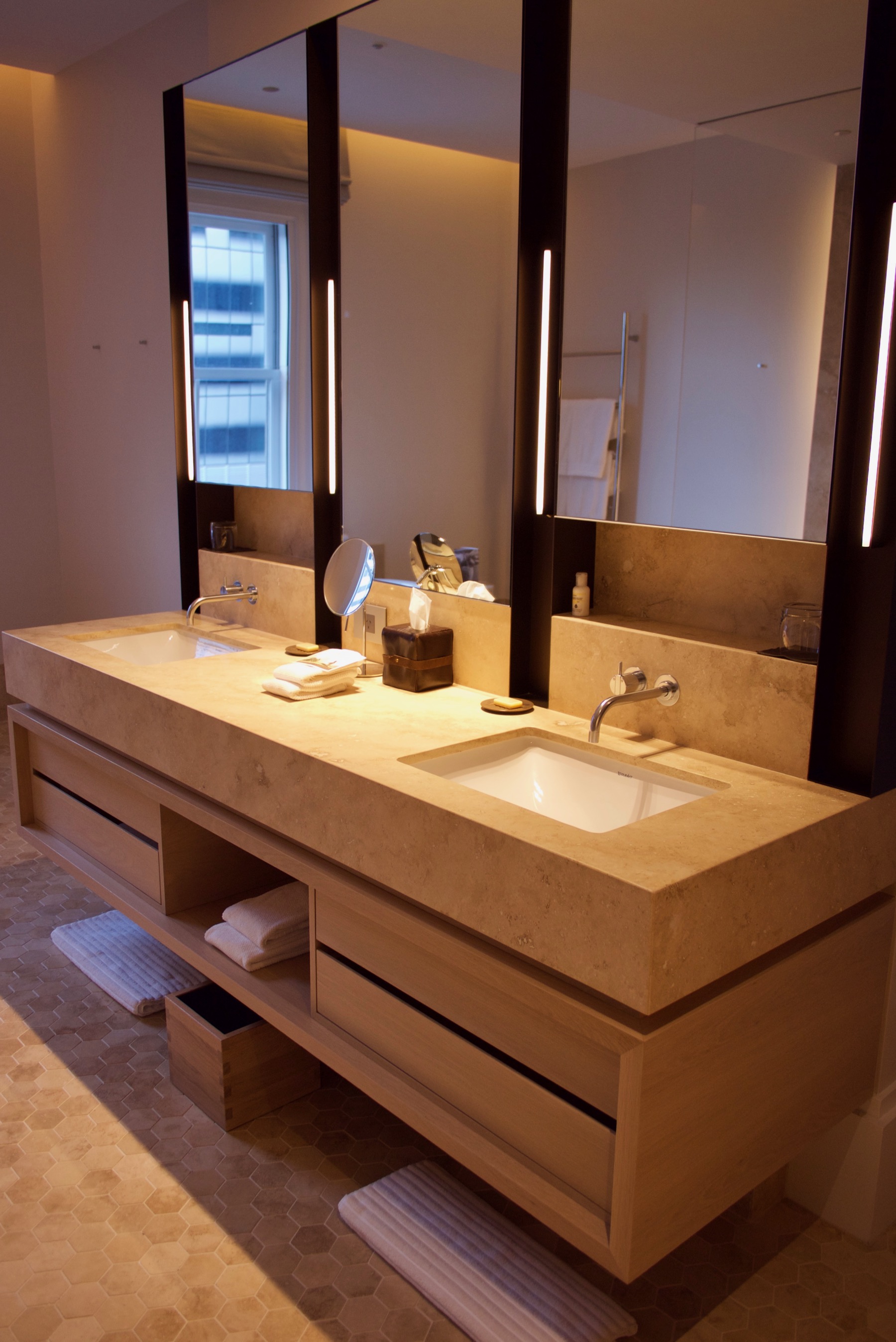 As mentioned already, the room includes snacks and drinks from the minibar at no extra cost. Along with the included (and excellent) breakfast, this helps rationalise the high room rates.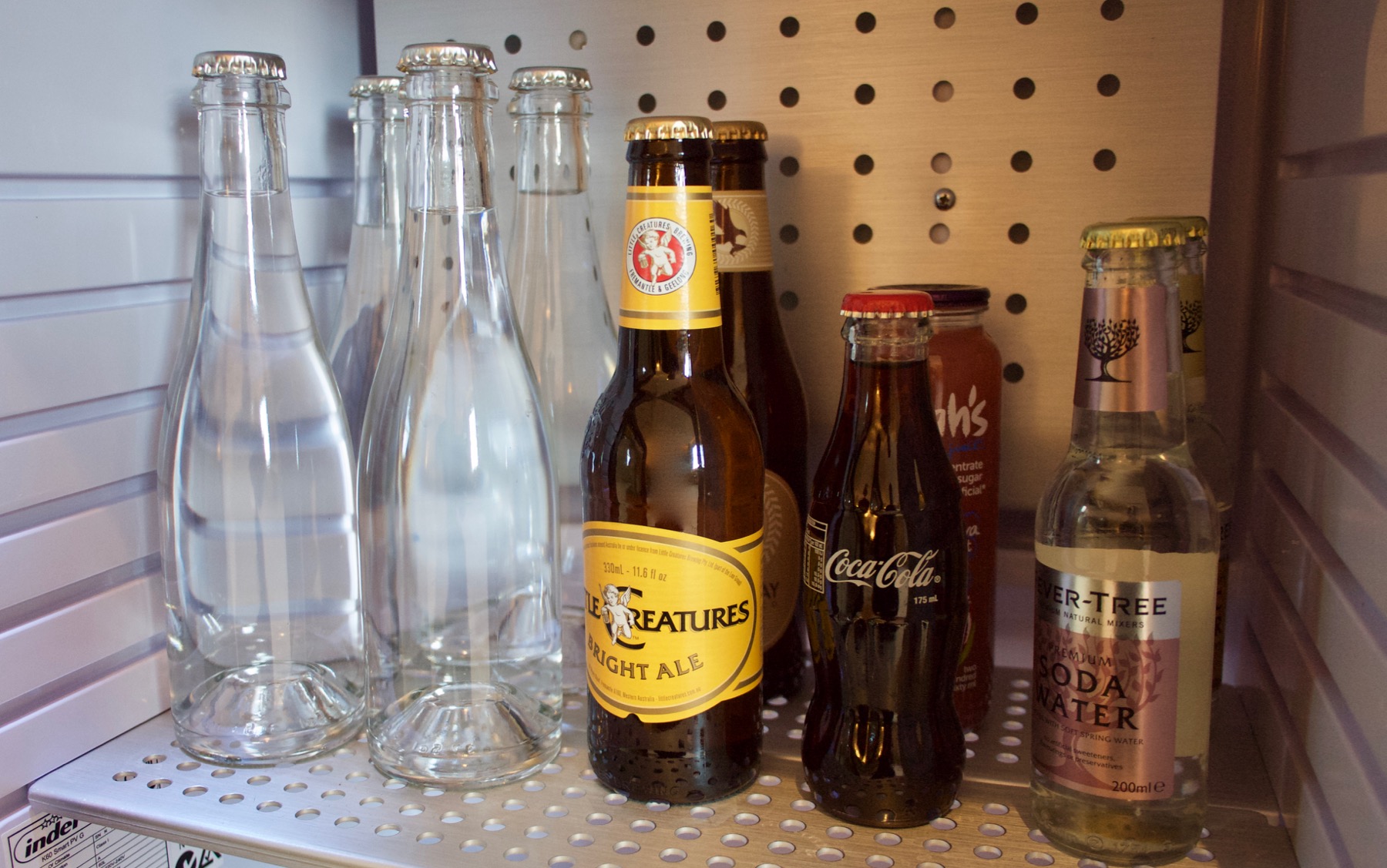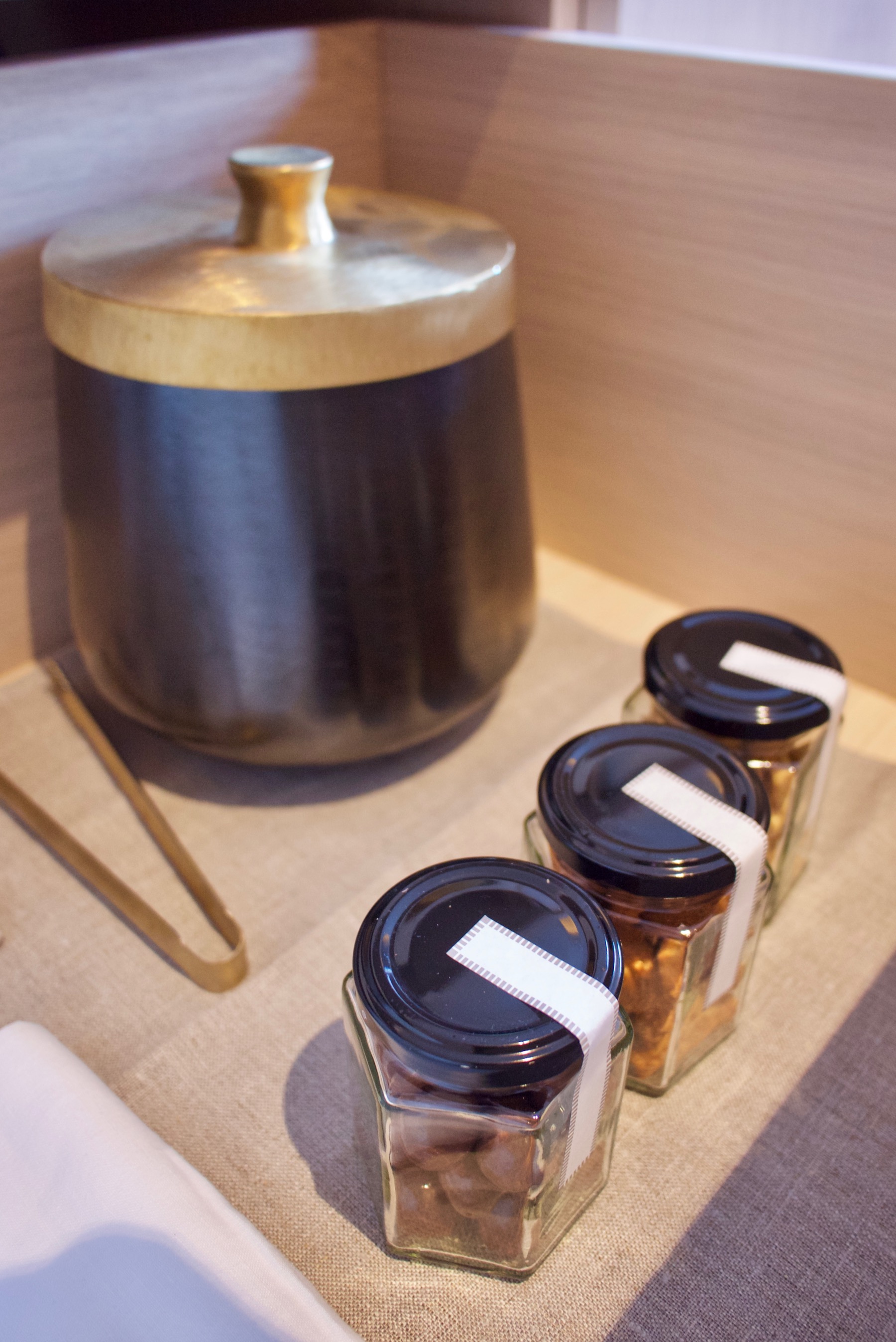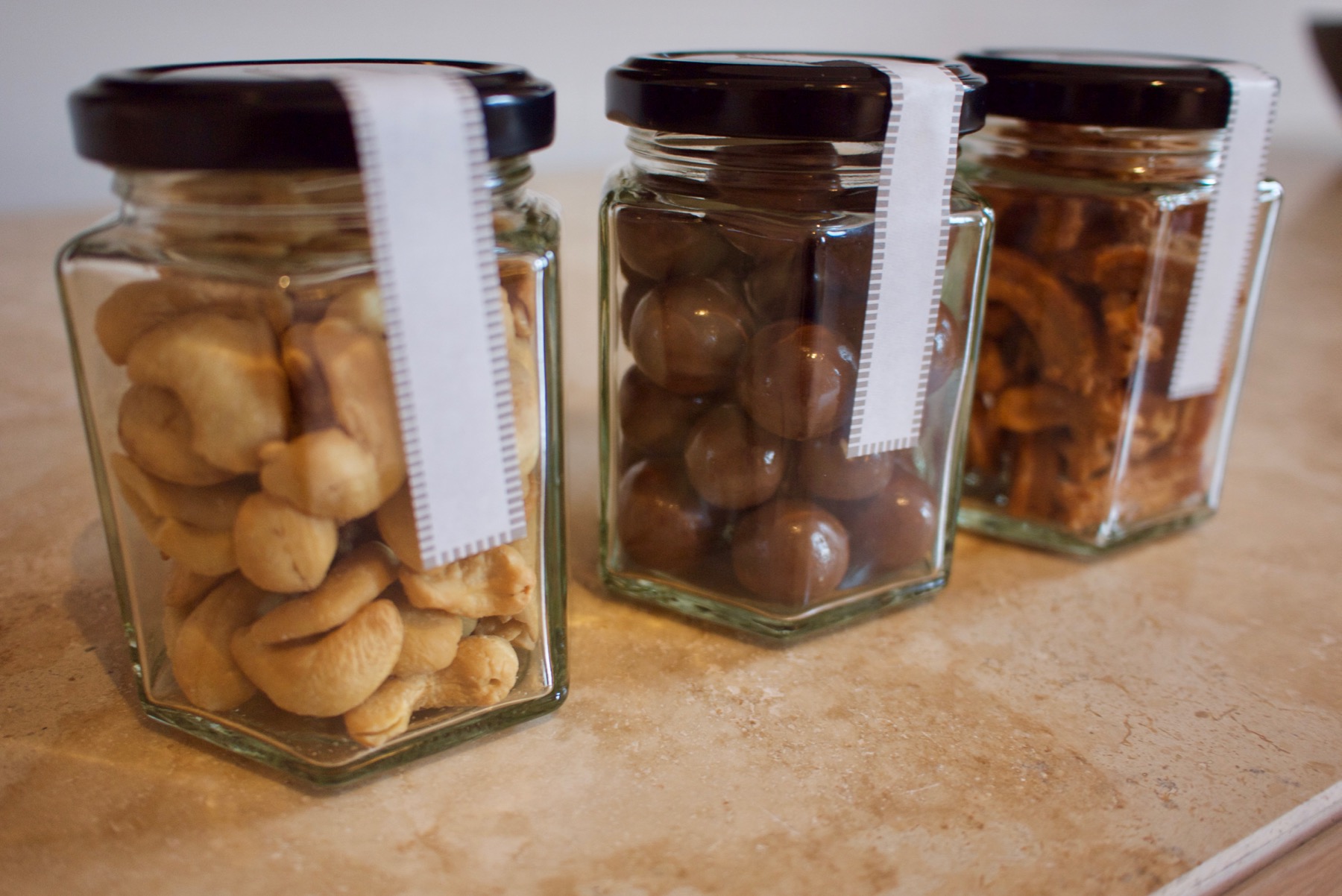 The room had a number of nice touches outside the general feel of comfort and quality, including a hand-written welcome note, a digital radio and some fresh-cut Western Australian flora.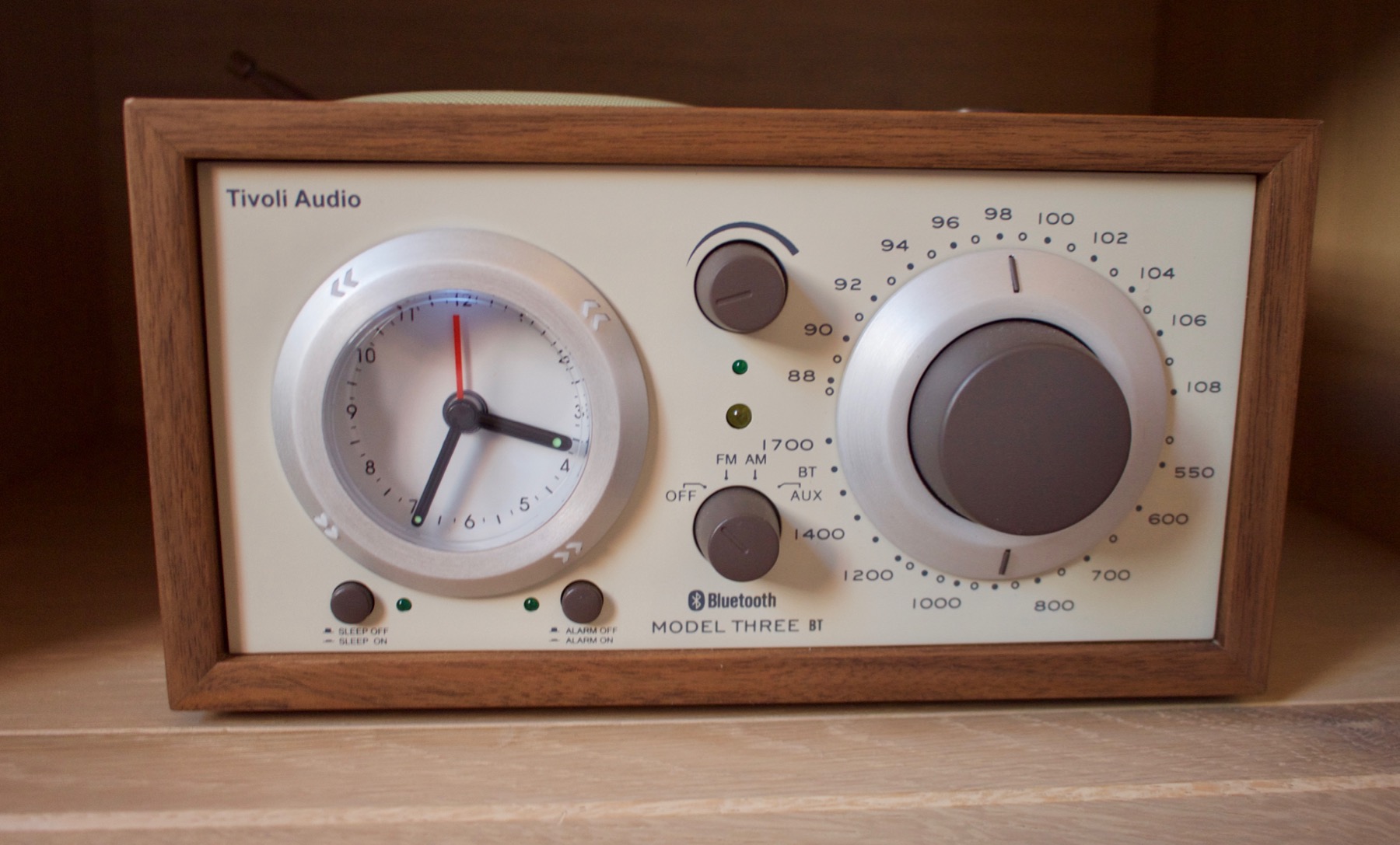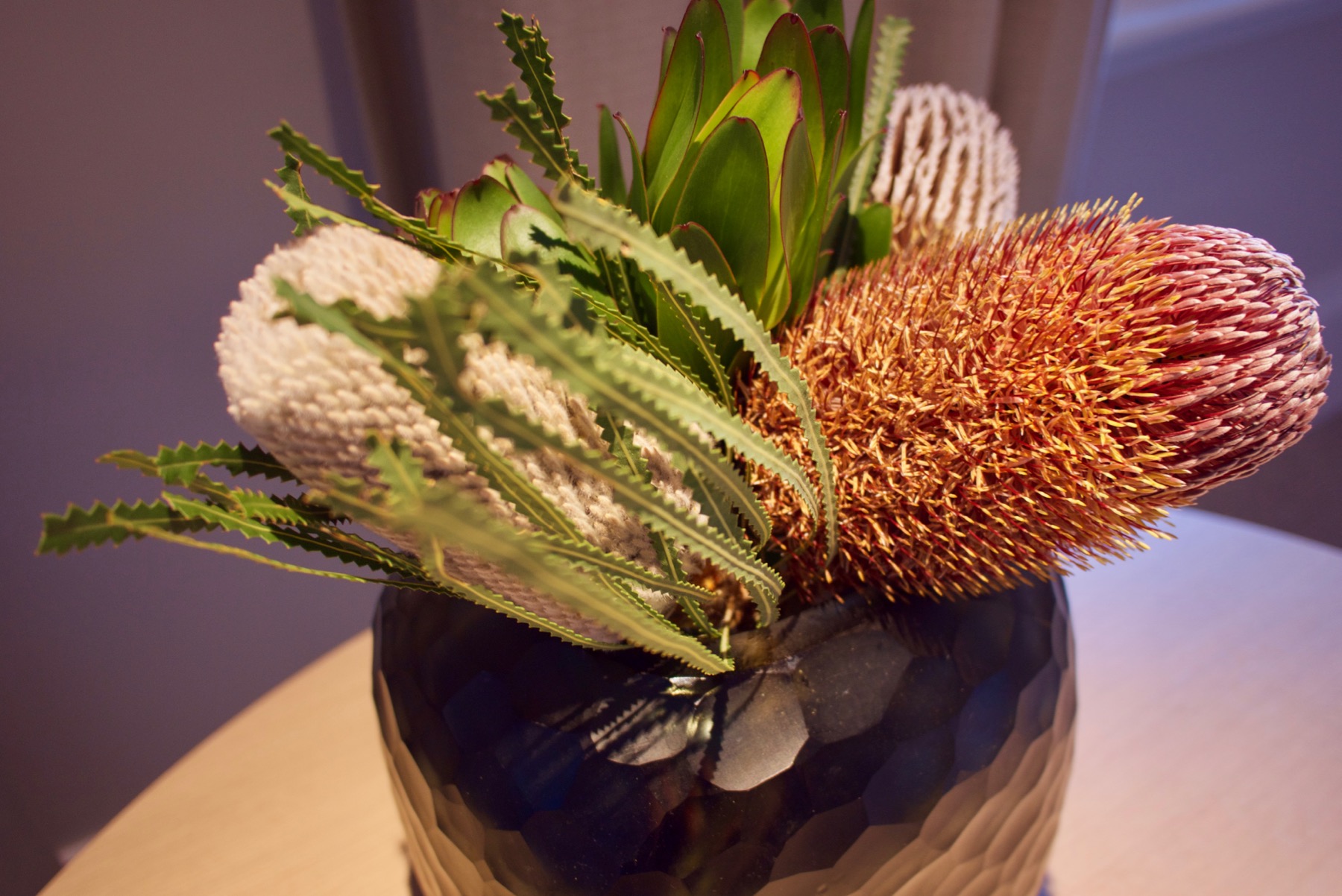 Turn-down service included fresh, bottled water ready to consume.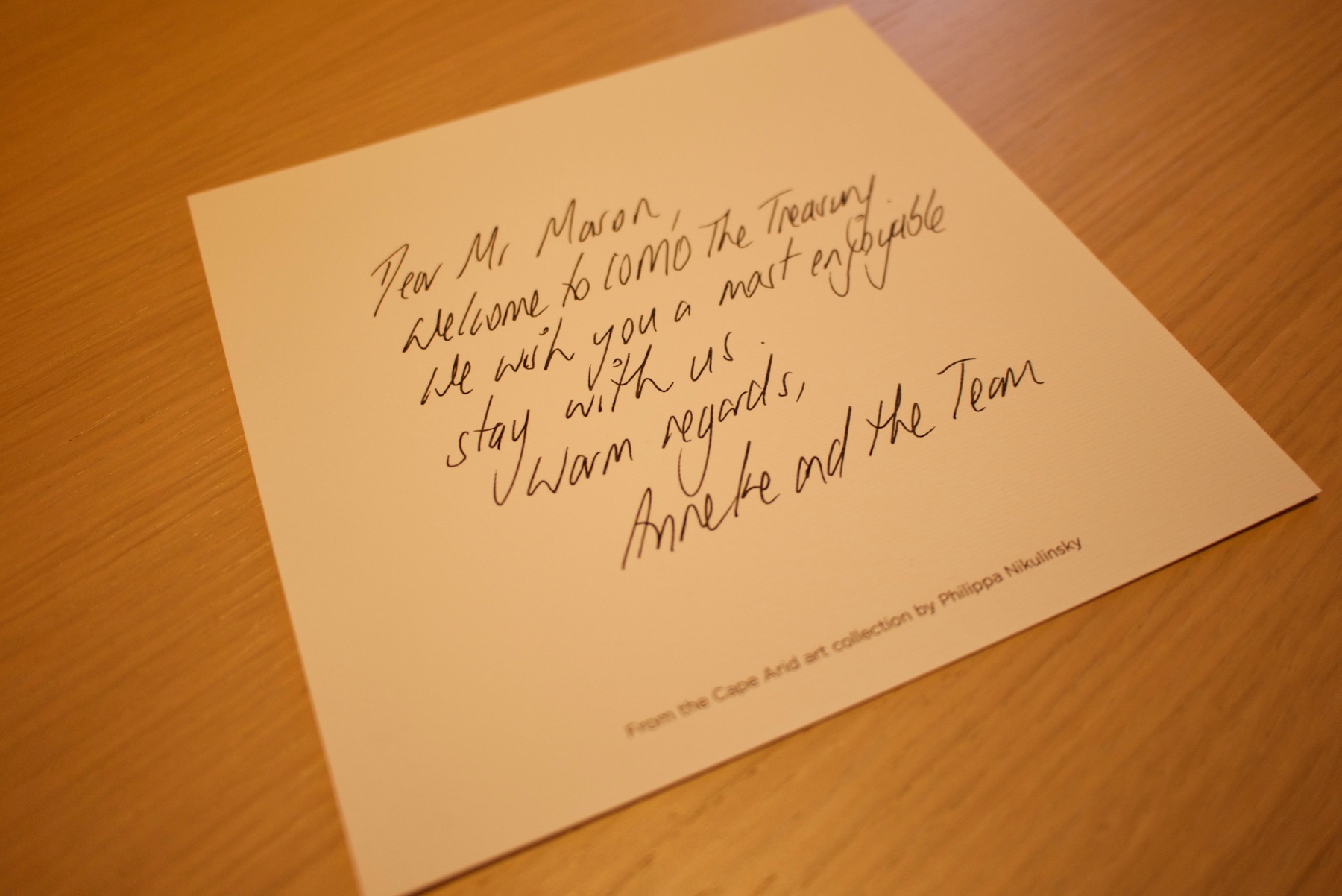 Within COMO The Treasury
The hotel has been constructed around a group of refurbished Victorian buildings – the GPO, Treasury and Land Titles office – with the heritage of the buildings considered as part of the creation of the hotel.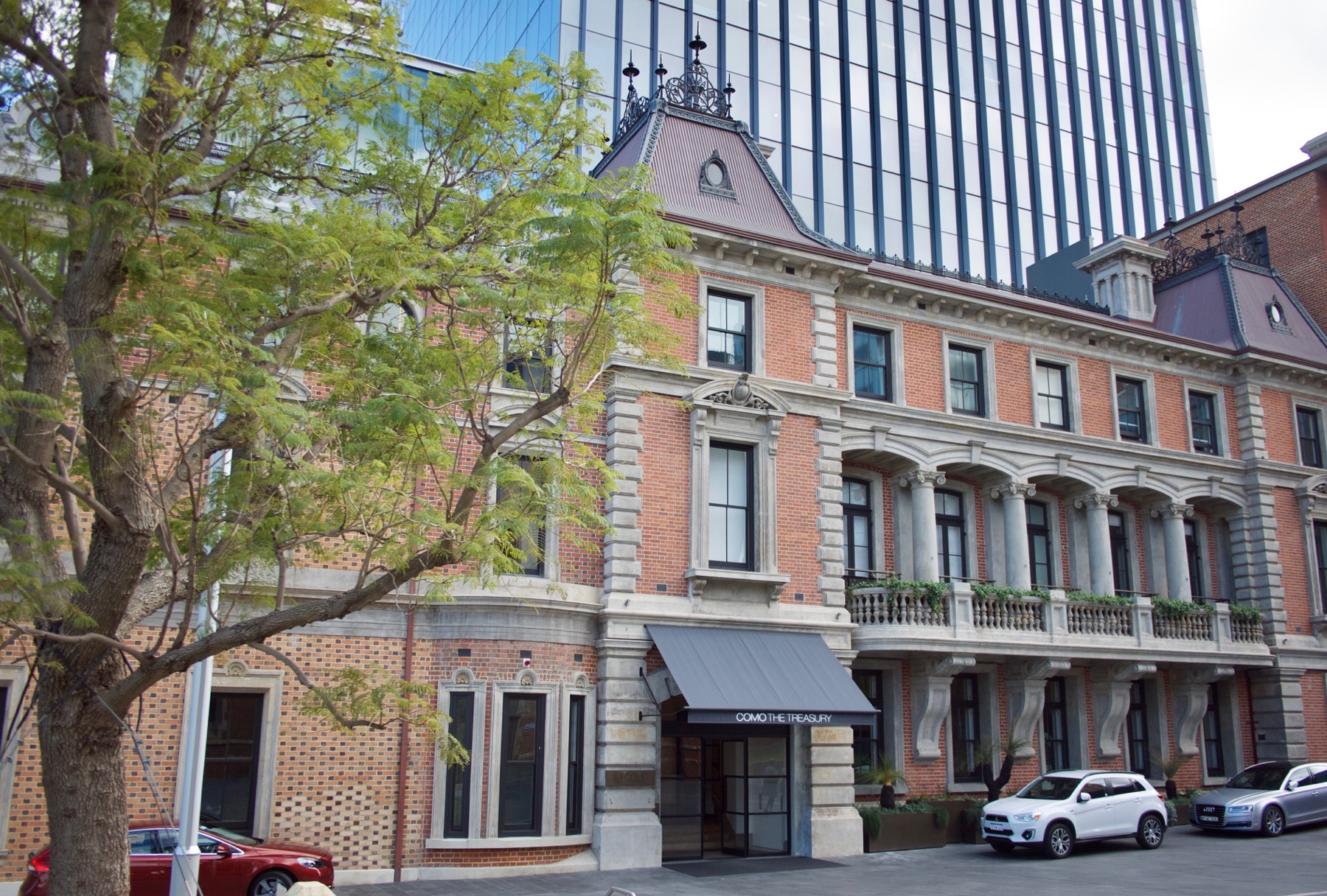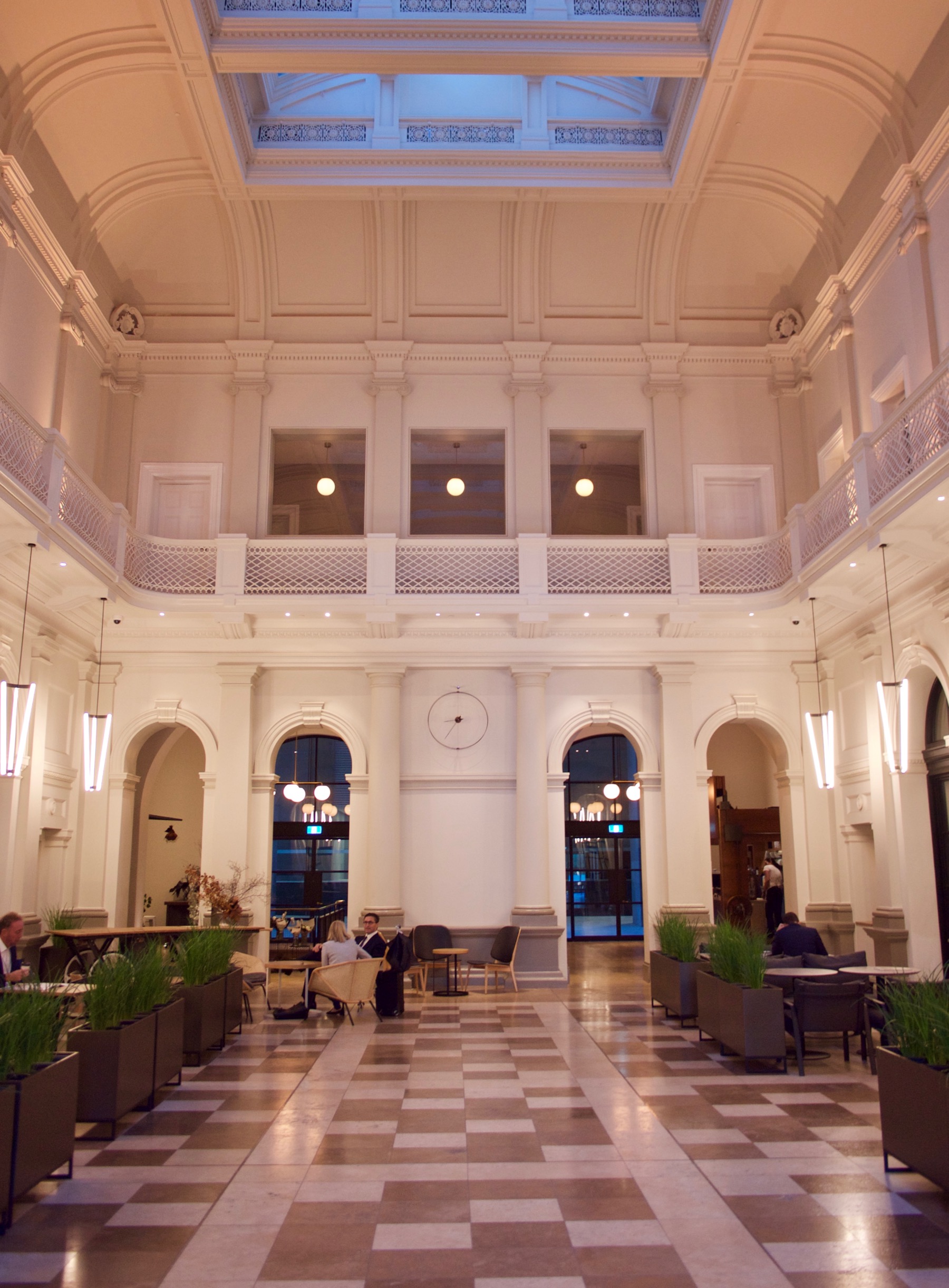 The lobby is more of a lounge-room, with no formal front-desk – a couple of roaming staff offered a relaxed sit-down check-in with beer, wine or coffee on offer. They were happy to chat and show me around the hotel so I understand where everything was and what was on offer.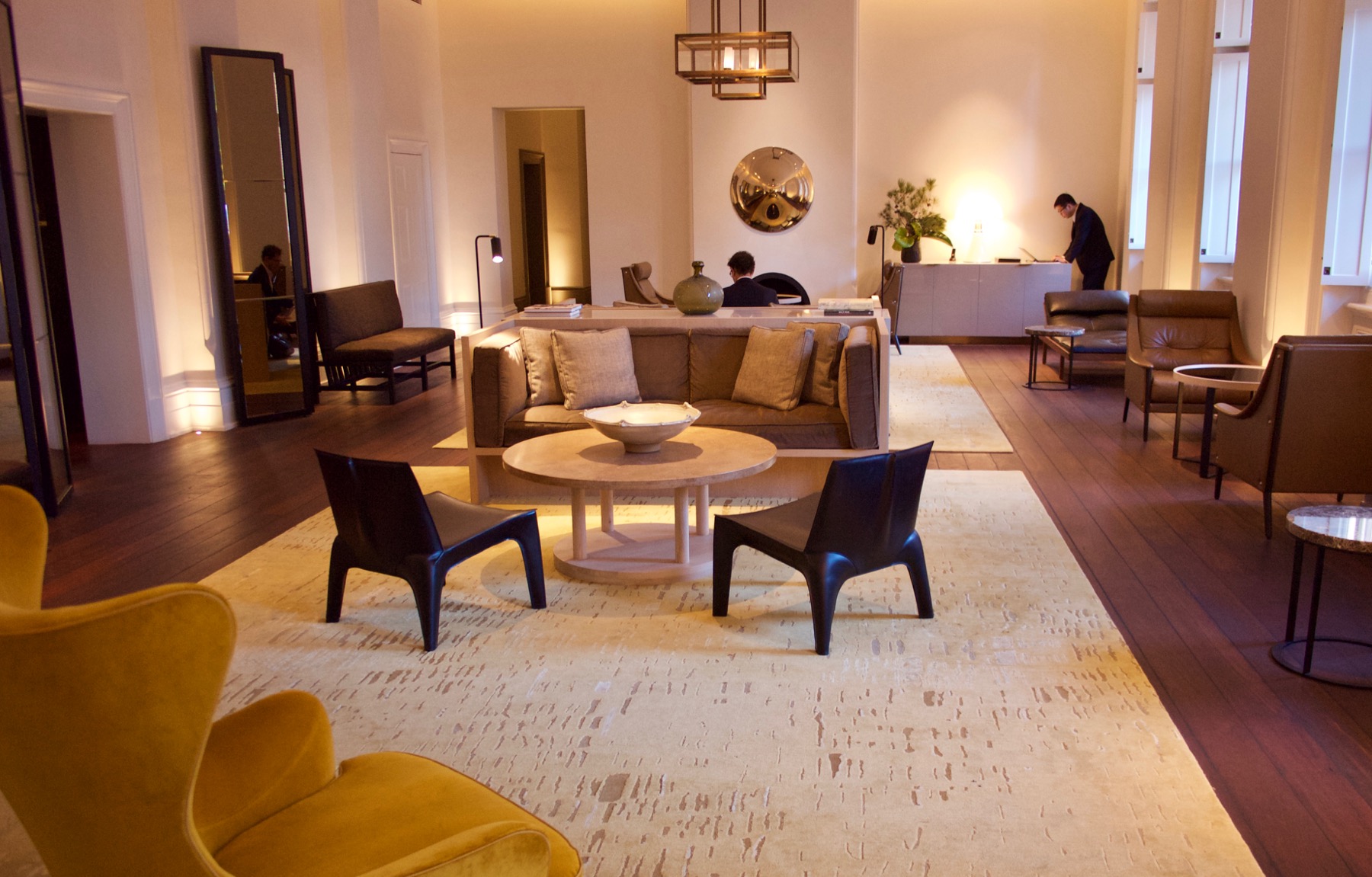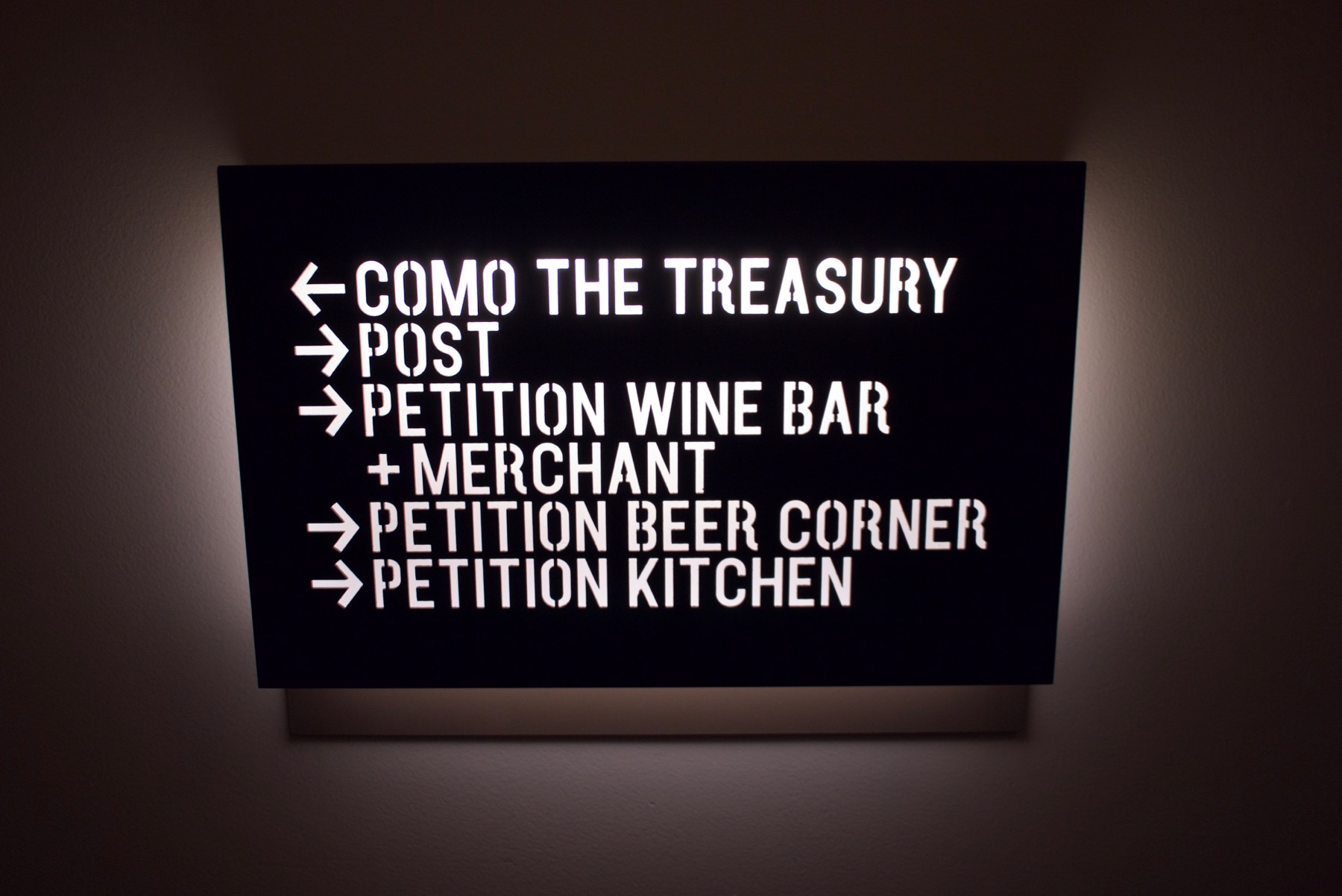 On the fourth floor there's the hotel's restaurant 'Wildflower', which I didn't eat at – but would be a prime candidate for using your Fine Hotels & Resorts 100 USD credit, if you end up booking through FHR.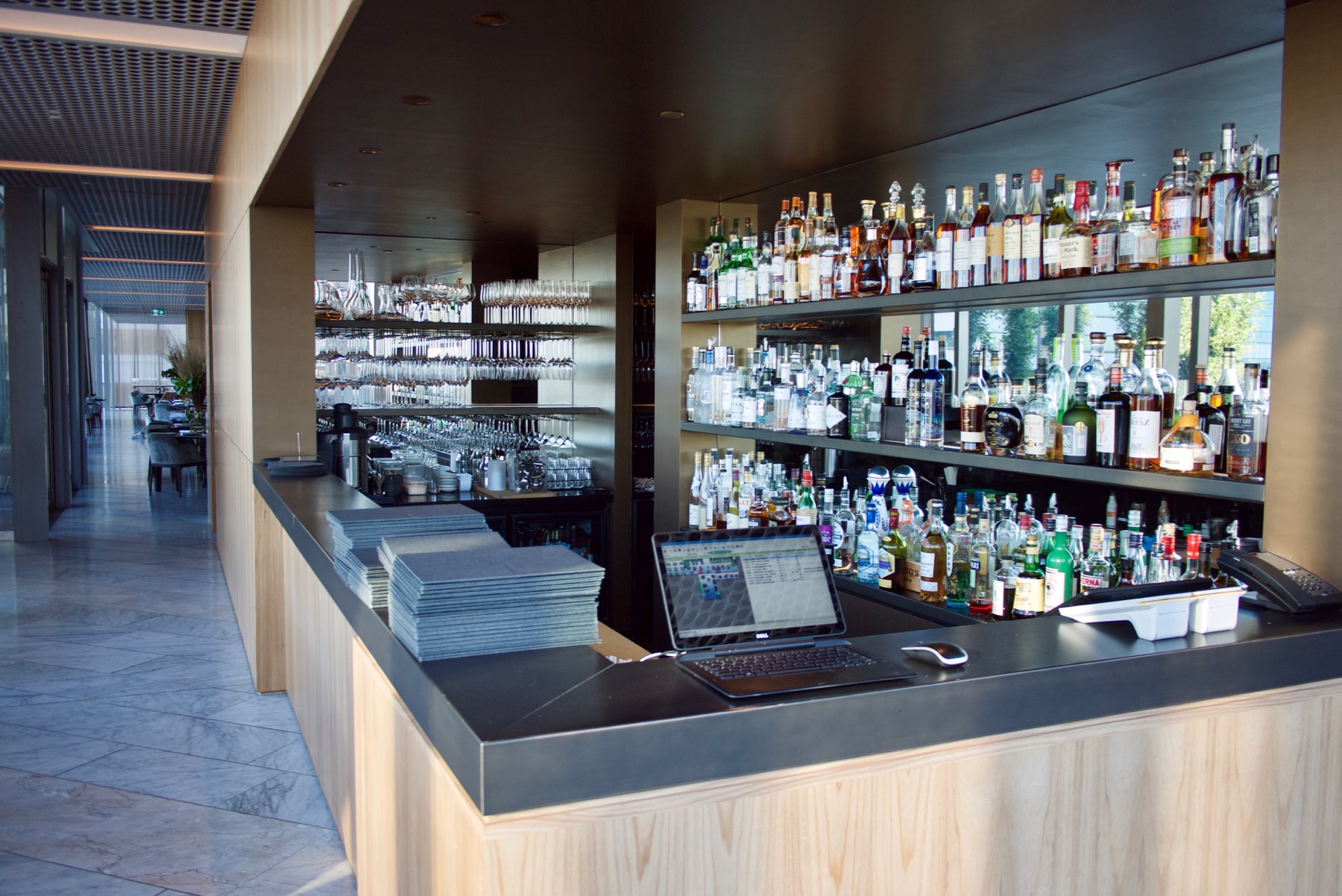 The hotel also has a lap pool and small gym, not that I had time to try either – but the pool did look pretty appealing.
There's also a 'Library' hidden away which looked like the perfect place to get work done in peace, or spend some time with a good book or a newspaper.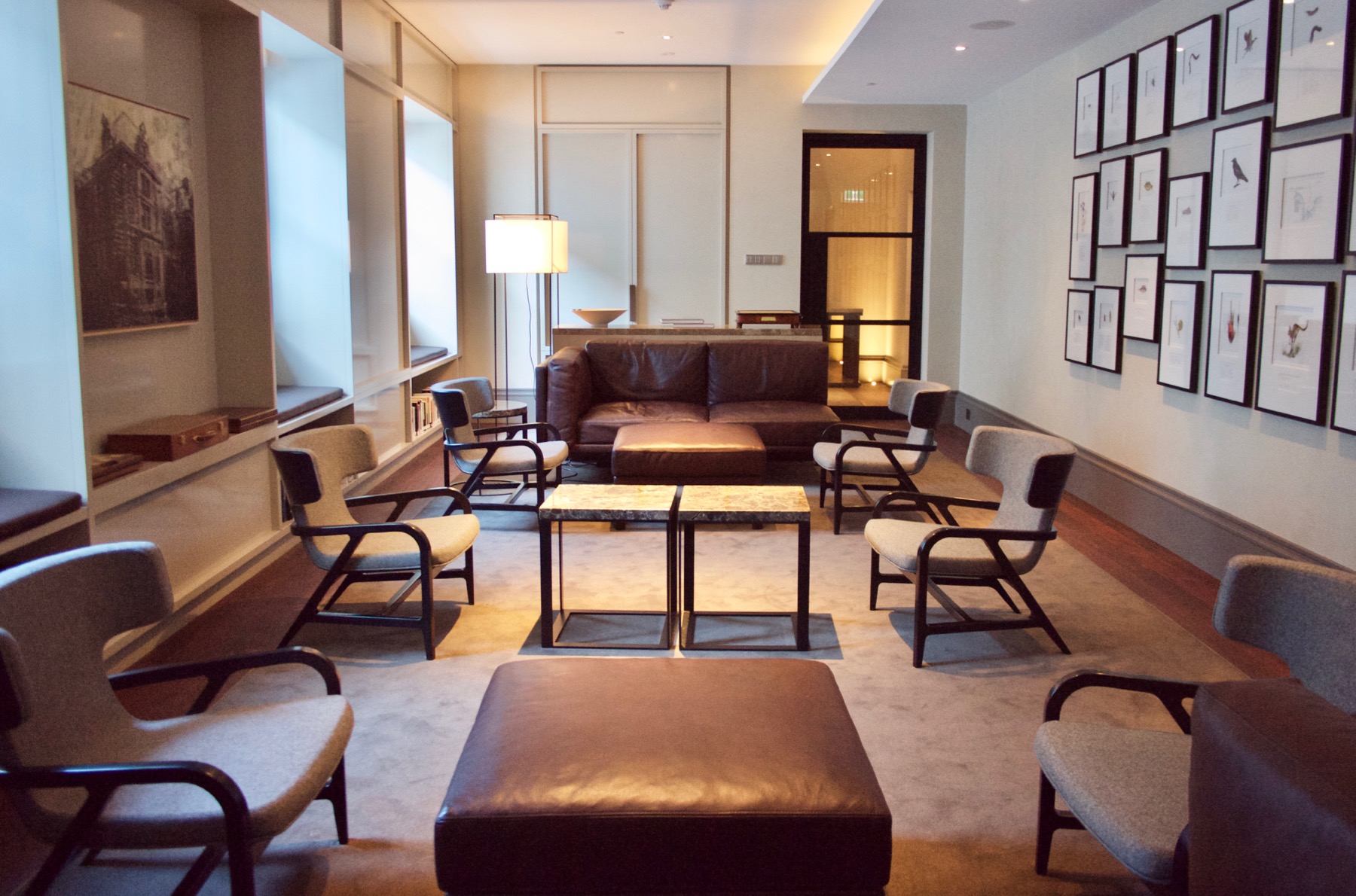 Or play some Scrabble.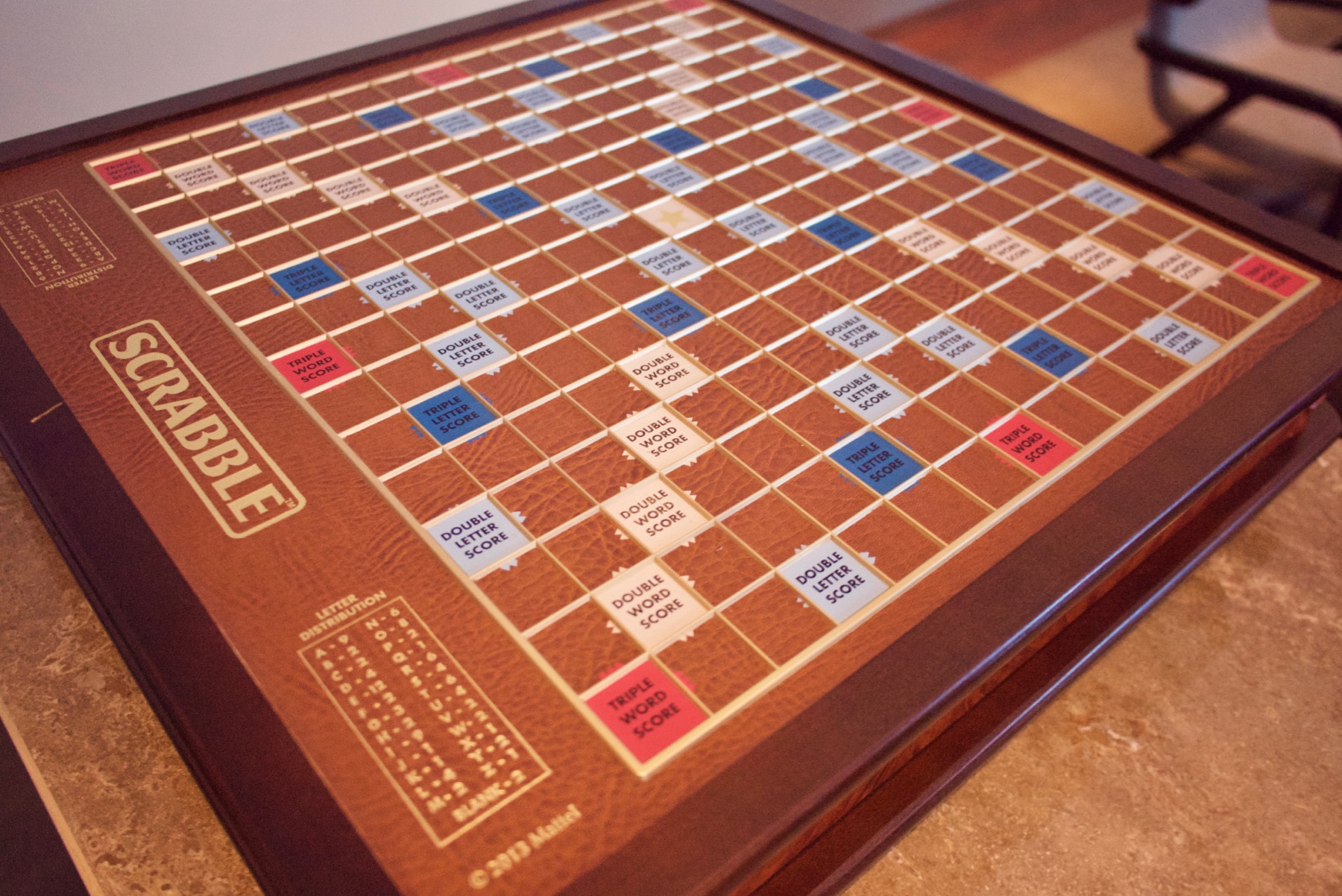 Lobby Bar
The lobby bar is well equipped with a heap of comfortable seating, good for meeting up with friends or colleagues and chilling out on the large chesterfields.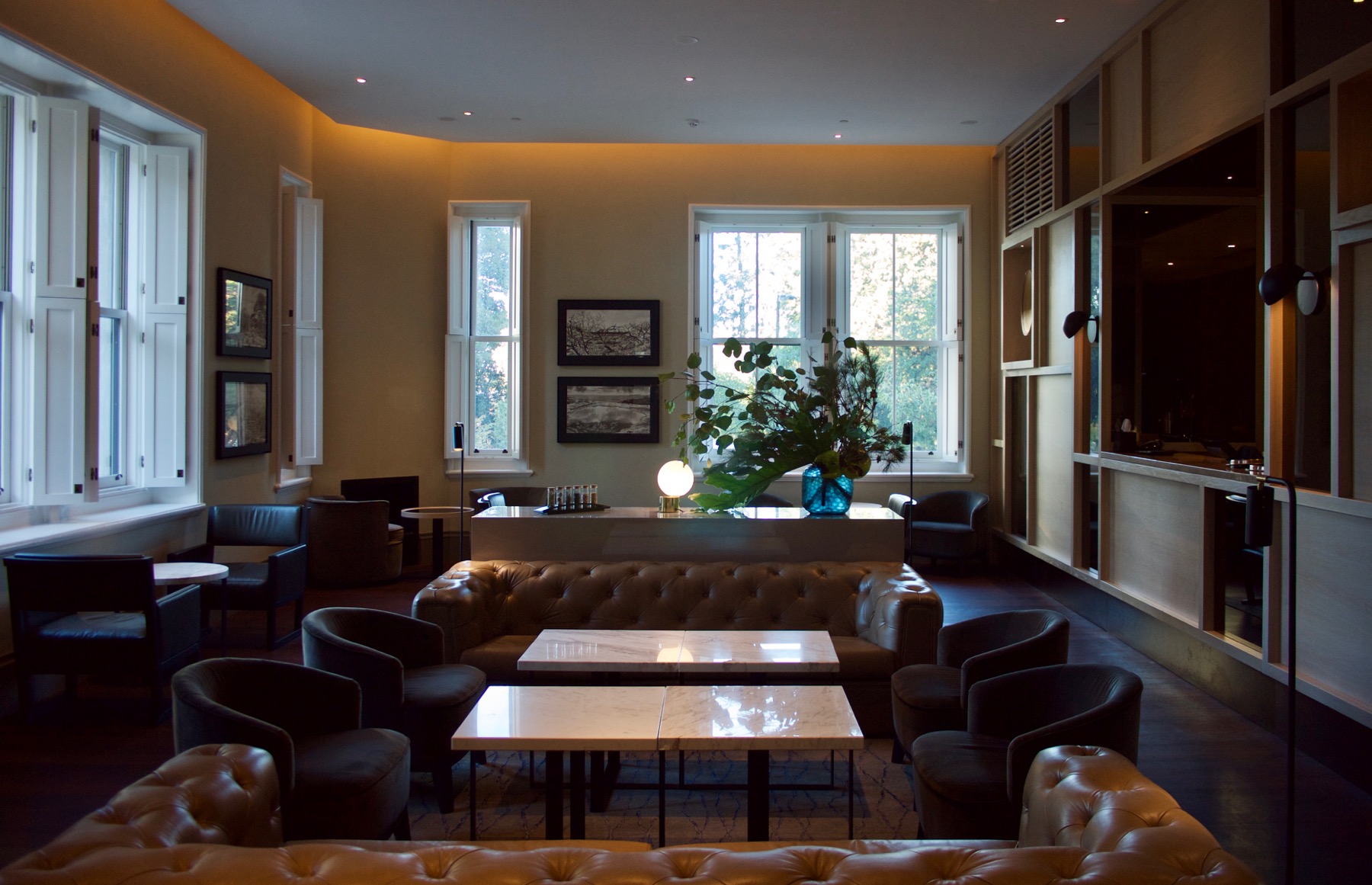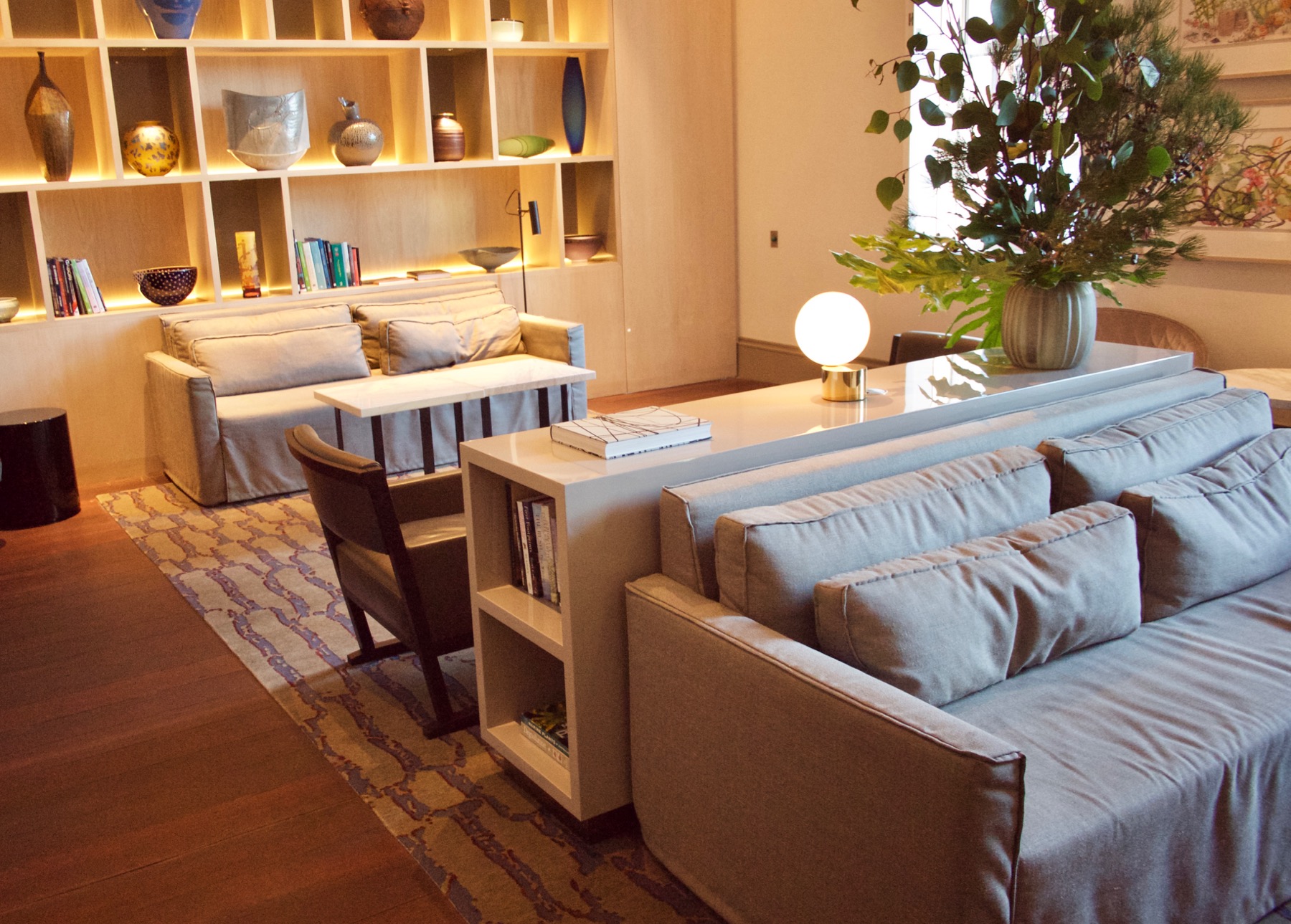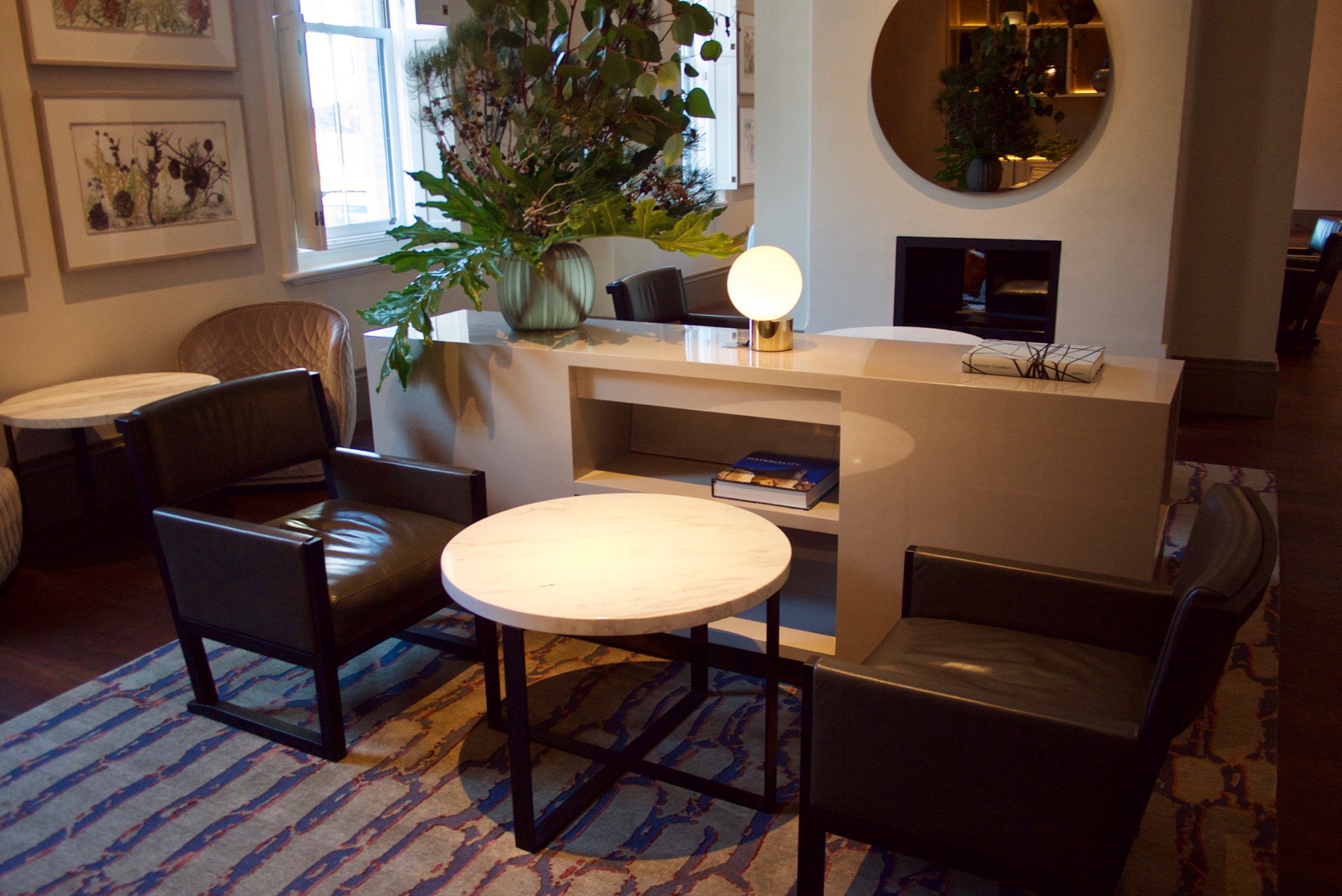 Breakfast
Brekkie is offered at the Post restaurant on the ground floor, and was one of the best hotel breakfasts I've had.
The variety of food on offer isn't going to match the vast chain hotels but buffet had high quality fruit, cereal and pastries on offer, which can be followed up with copious amounts of coffee and a 'main' from the breakfast menu.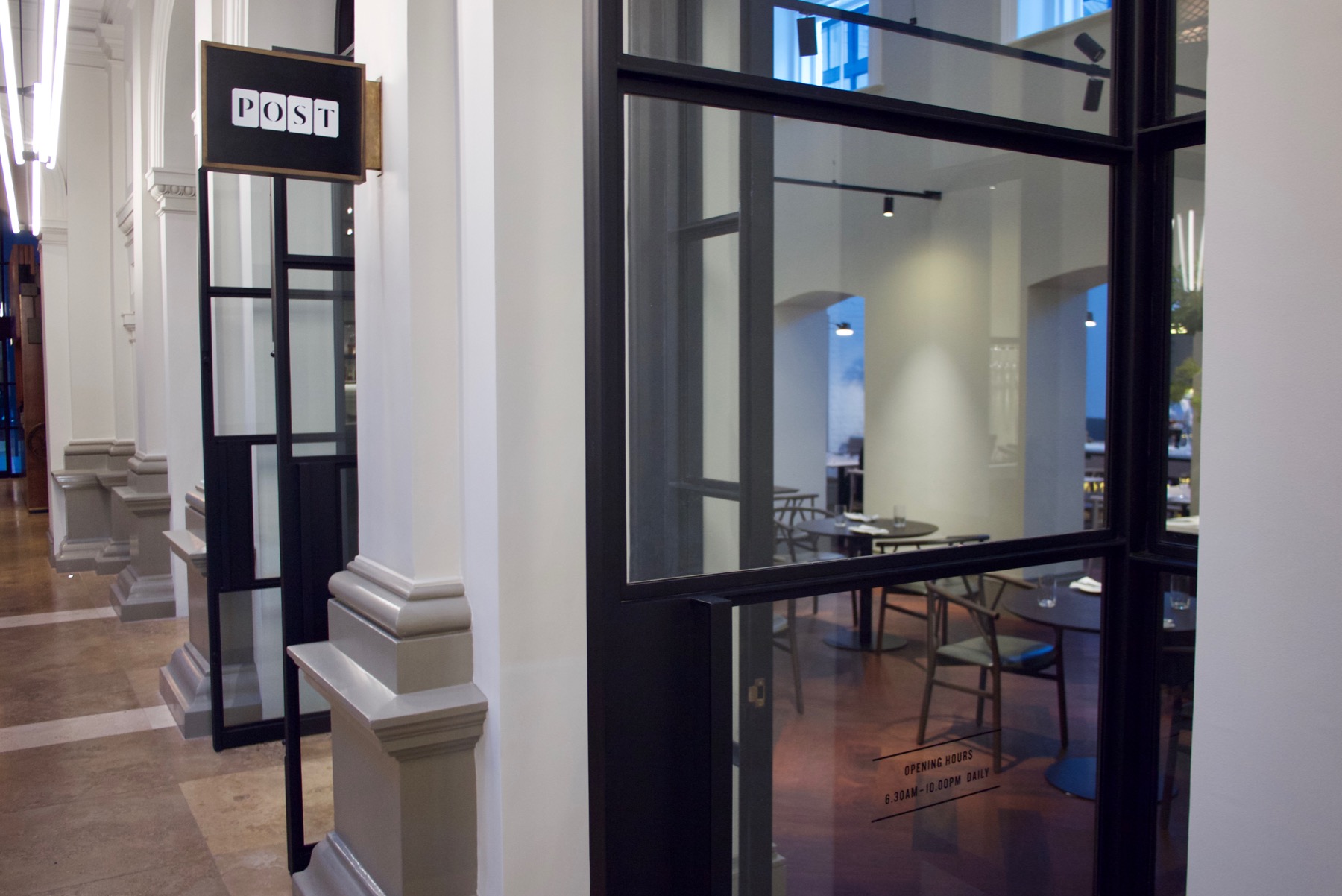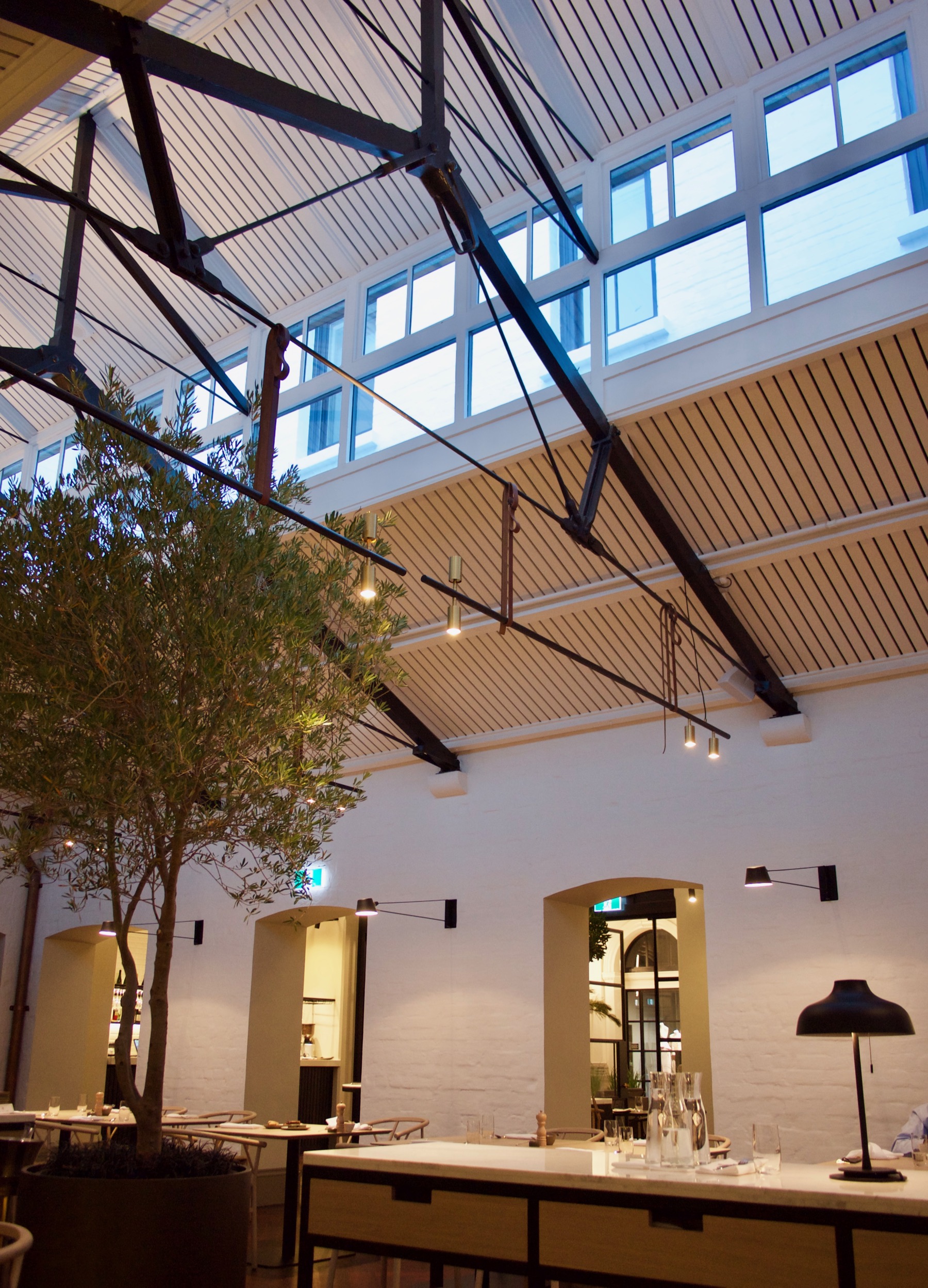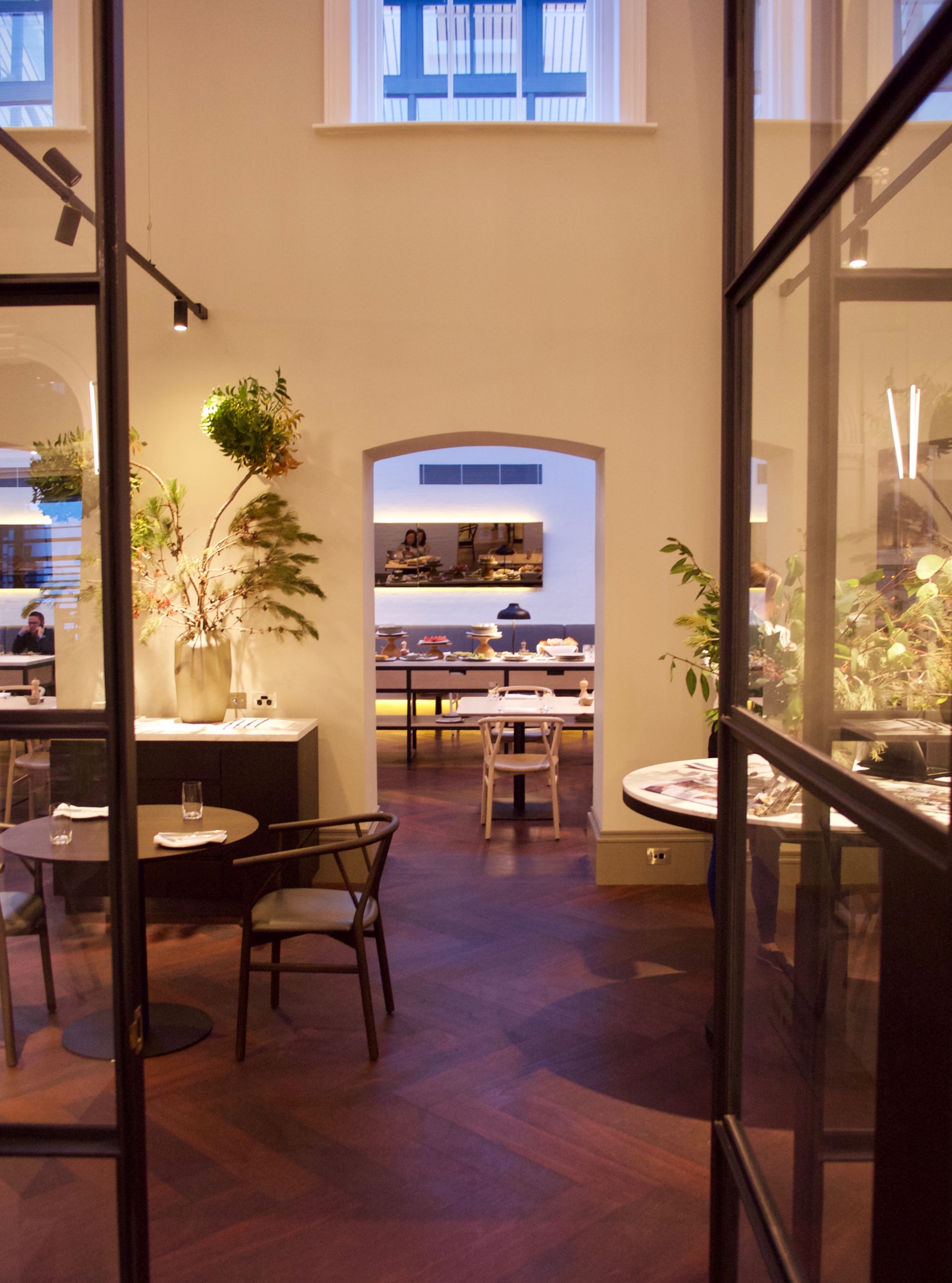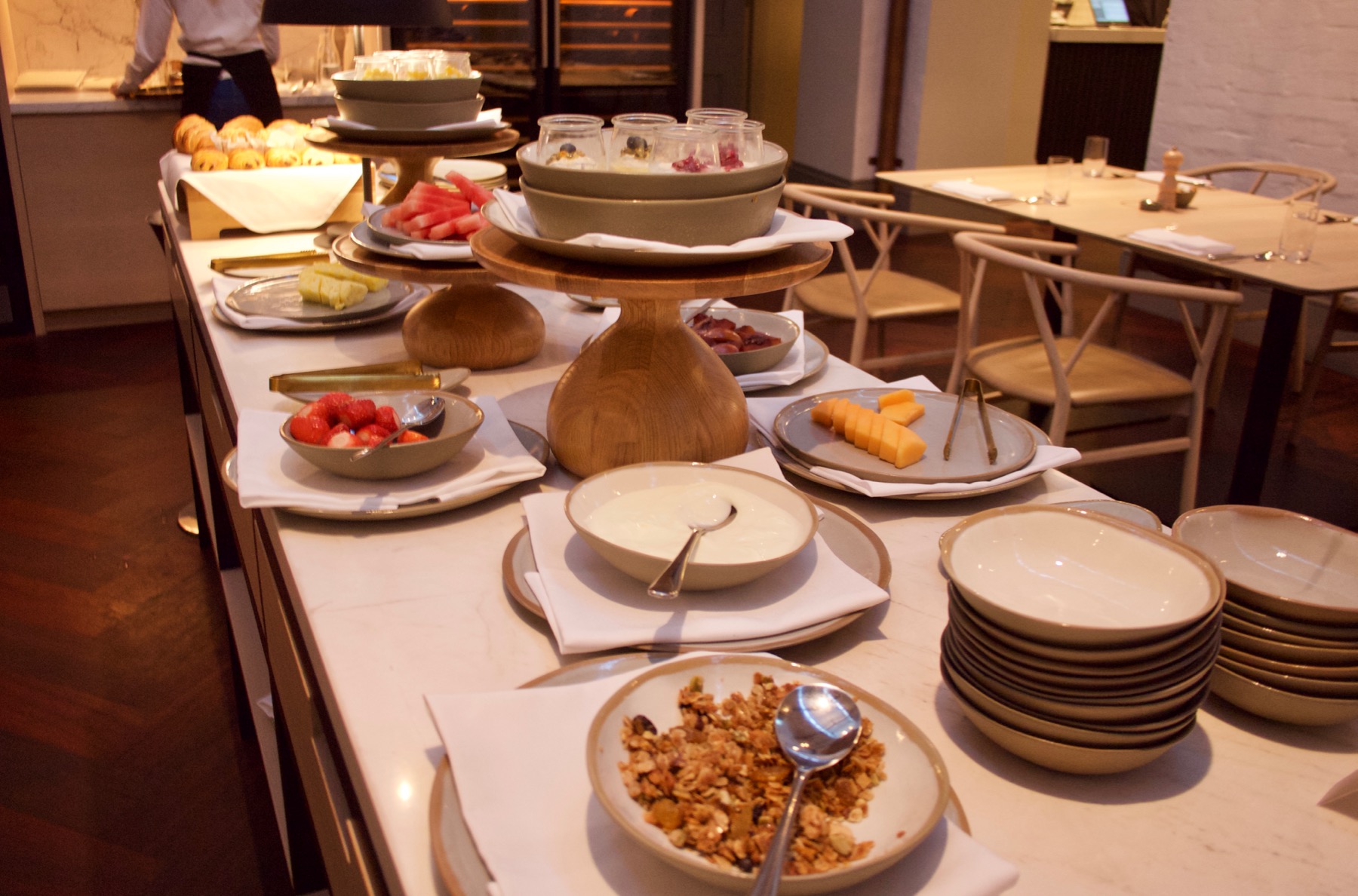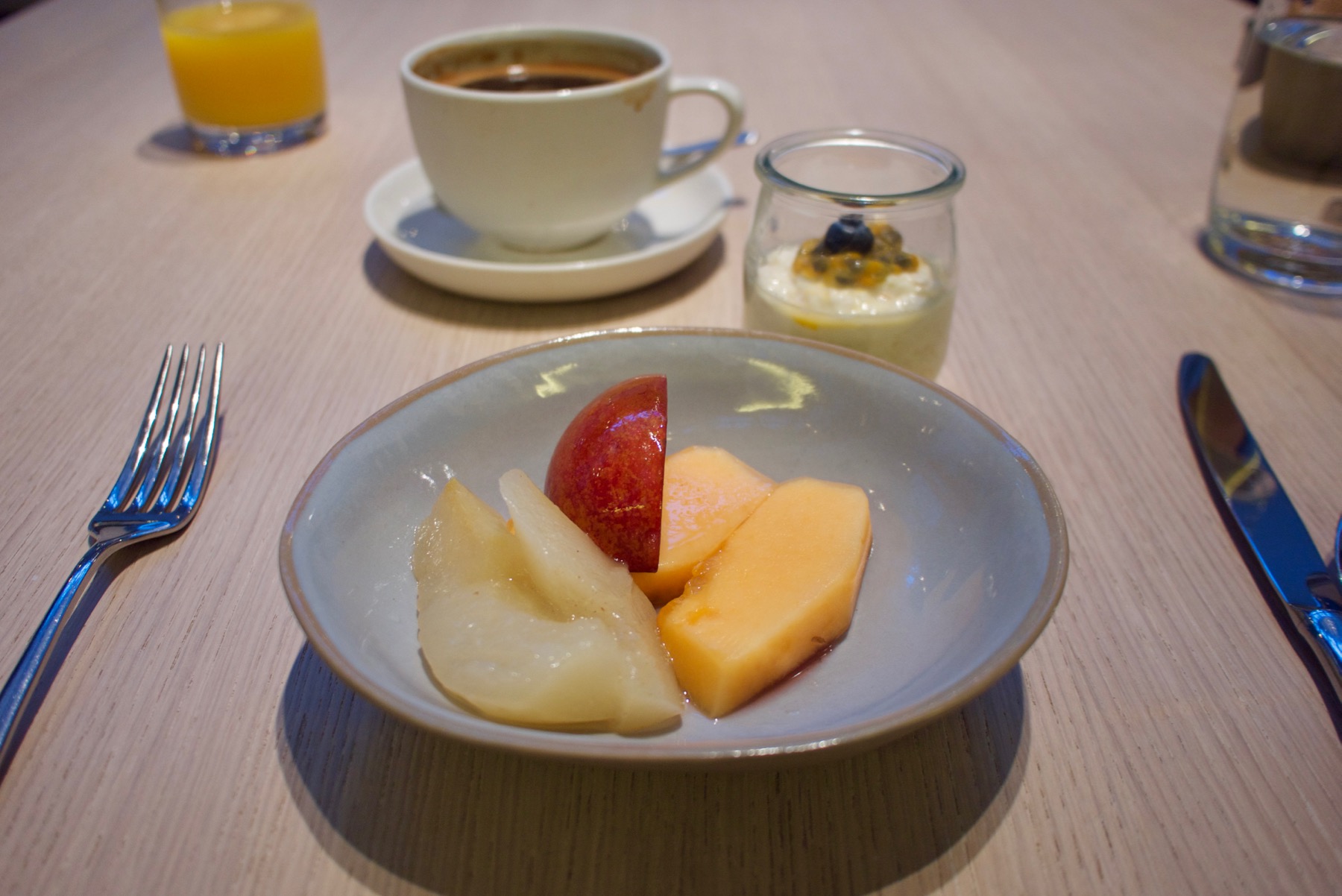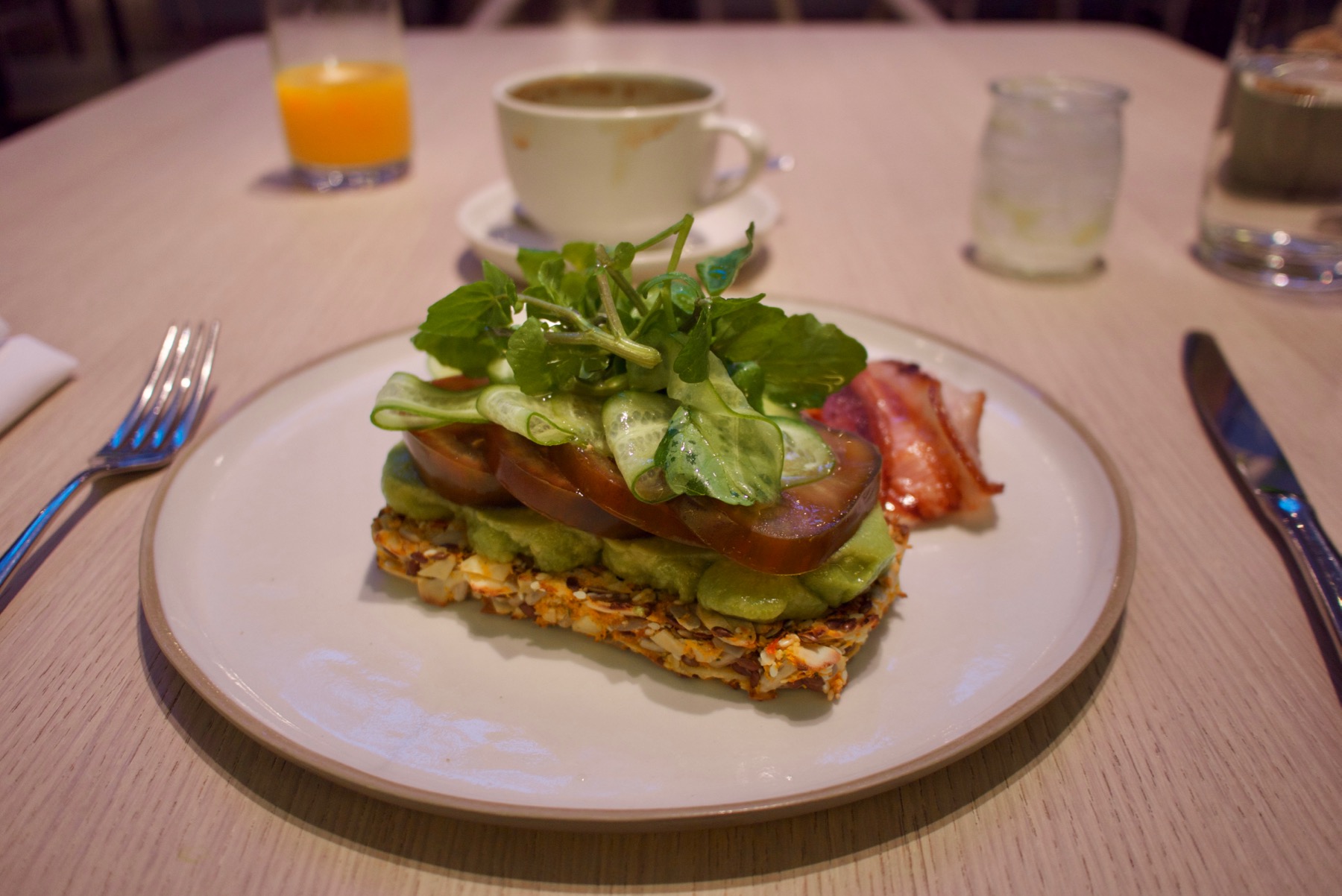 Around the Hotel in Perth
The Treasury is situated fairly centrally in the CBD, just off St. Georges Terrace on Cathedral Avenue, a short walk from the Swan River waterfront.
Summing up – COMO The Treasury
The COMO The Treasury Perth hit all the right marks for me. A unique and very interesting property, newly opened, with huge rooms, excellent (and included) food, along with personable service. The only thing not to like is the price – but I felt like I got great value for my money despite the high nightly rate.
COMO The Treasury Perth City Room – Picture Review
was last modified:
July 5th, 2017
by