It's turning into a bit of a Cathay Pacific week on Point Hacks. Bear with me. The last couple of times I've been to Hong Kong this year I've had the privilege of passing through Cathay's refurbished 'The Wing' First Class Lounge, which opened with a fanfare back in February – here's a few pictures of what to expect if you're travelling First Class on Cathay Pacific, or can access The Wing thanks to holding Qantas Platinum / oneworld emerald status.
Cathay refurbished The Wing Business Class lounge in 2012 which I reviewed here, and I was keen to compare the First Class offering against the Business Class lounge which really won me over on my previous visits.
For the First Class refurbishment, Cathay took the opportunity to rework their renowned Cabanas, where you get a small private room to shower, bathe or hang out for a while in. They also have 'The Haven', which offers a mixed buffet and menu in a dining room / restaurant environment.

The seating and environment is very similar to The Wing Business Class lounge – in fact both times I visited I entered via the Business Class entry and made my way up through the Business Lounge and into the First Class area. The key differentiators are increased use of black marble and deep red leather, compared to more earthy browns – I actually prefer the Business Class aesthetic, but that's just a personal taste thing.
Dining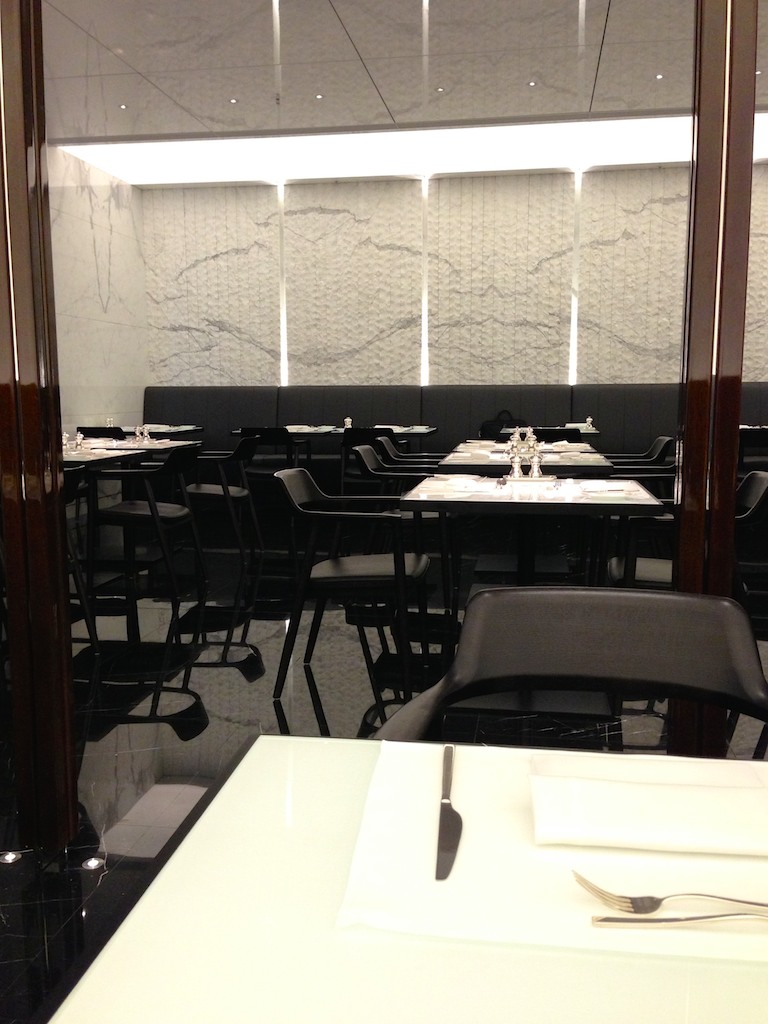 The dining opportunity in the First Class lounge is significantly different to that in the Business Class lounge, with a good size menu and a variety of very high quality buffet options. You can't really be disappointed in terms of taste, options, and speed and quality of service. The Business Class lounge offers a good quality made to order dim sum and buffet by comparison.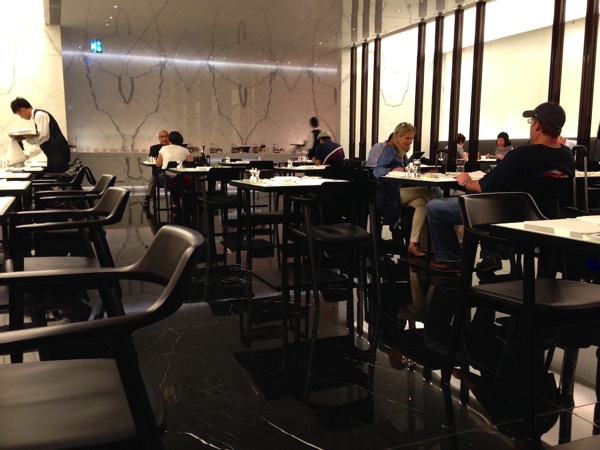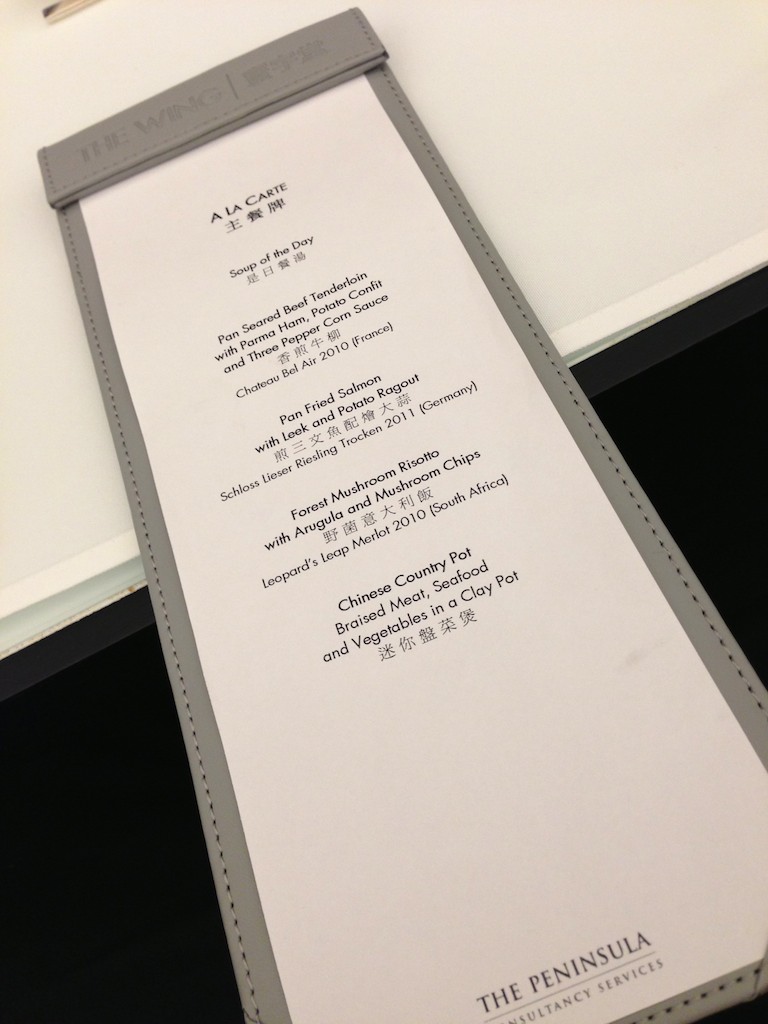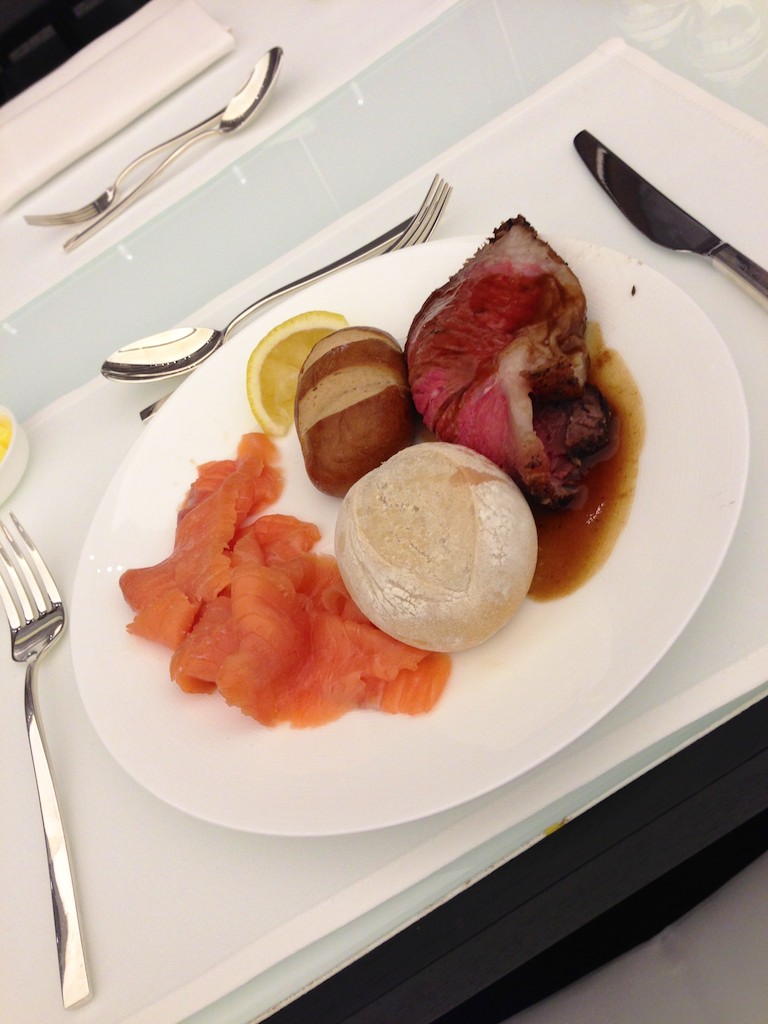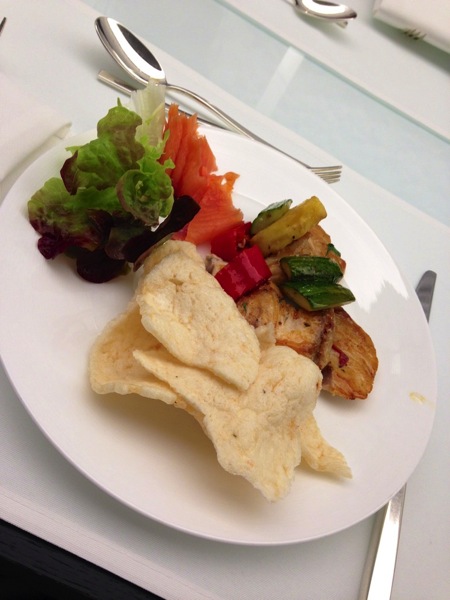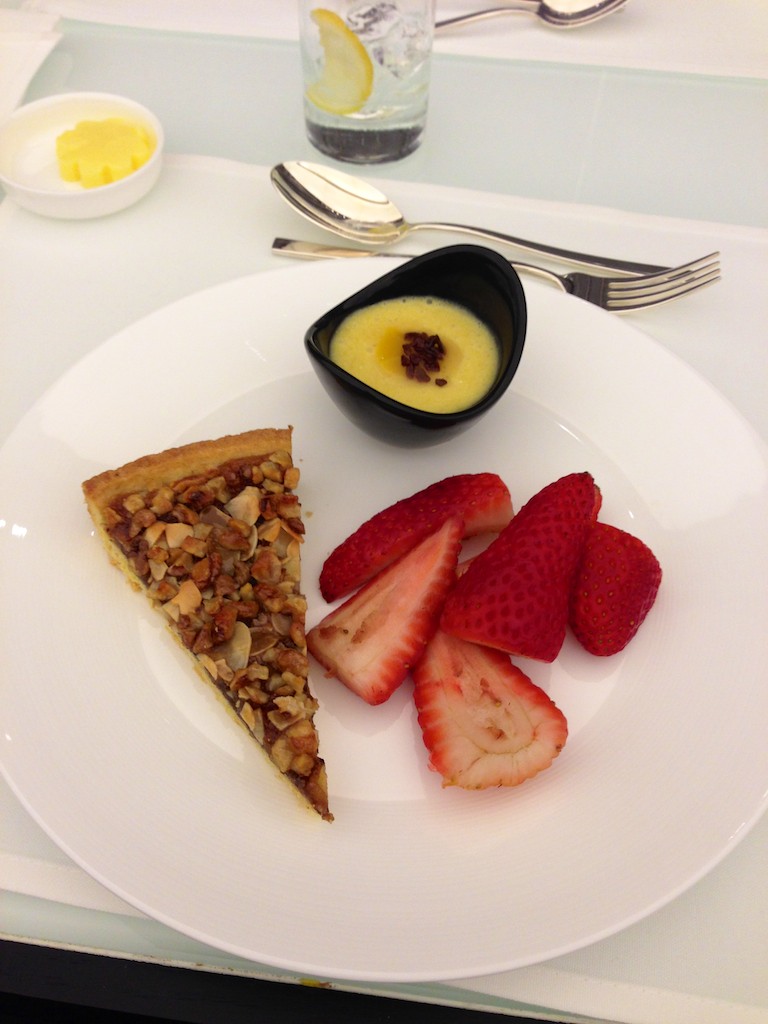 Cabanas
I hadn't ever experienced the old Cabanas prior to the refurbishment, but I had seen online that they seemed to be usable for an hour or more of private time if you needed place to relax, and had a small 'open air' area with a recliner you could relax in. I think that option is now gone with the new Cabana set up, as I found them enclosed and less comfortable than I'd imagine. As a shower room, you surely won't find anything much better in other airports. However I found the couch didn't agree with me, I couldn't get comfortable, and the air conditioning noise was quite intense. Showering also got the whole place wet. It's a big wet room, not a place to spend extended time in.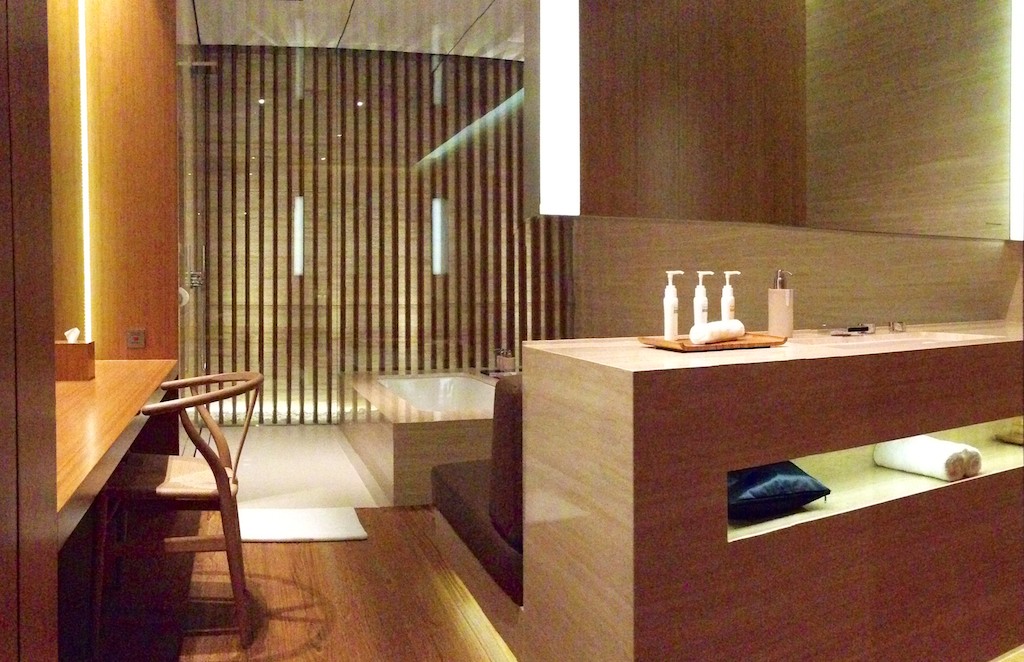 Conclusion
I liked The Wing First Class lounge, and the best comparison point I have is Qantas' First Lounges in both Sydney reviewed here and Melbourne reviewed here.
I think the wow-factor of the space that the Sydney lounge occupies is very hard to beat, and the Qantas lounge in Sydney I think leaves a better impression of an amazing space to spend time in.
The dining experiences I think are comparable, and while Cathay has their Cabanas, the spa with massage service in Qantas' lounges is quite something. All up, I'd give this to Qantas – but The Wing is still an amazing experience before you travel.
Cathay Pacific's The Wing First Class Lounge Review – Hong Kong Airport
was last modified:
August 15th, 2017
by