With a number of recent trips I was able to try out three of Auckland Airport's lounges in a short space of time.
This week I'll be reviewing the Auckland Airports Emperor Lounge, a well run private lounge which provides an excellent value access option for those with a long wait before their departure.
For each of the lounges I checked out in Auckland, I'll try to provide a bit of detail on the facilities of each lounge, and cover the various options for how to gain access.

Emperor Lounge Location
After passing through customs and security departure, you will walk through the duty free shopping plaza on the way to the departure gates. If you turn to the right while in the shopping plaza, you will find a sign directing you to the premium airport lounges.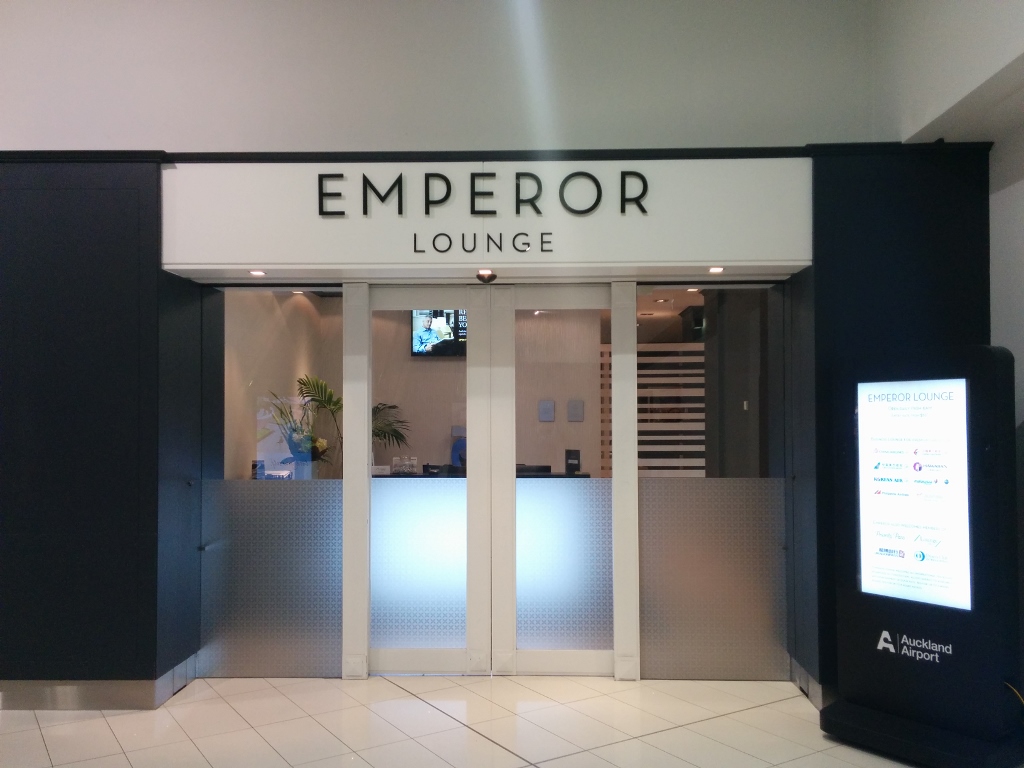 The Emperor lounge reception is well lit and inviting behind glass on the ground floor, which provides easy accessibility. The lounge is open from 6.00am until 1.00am 7 days a week.
Emperor Lounge Facilities
The lounge itself was a lot larger than I expected, and tastefully decorated without being too imposing or over the top. The only negative would be it's unfortunate location of being completely enclosed, with no windows providing natural lighting.
Past reception the area is divided successfully into zones, with two relaxing zones separated by a bathroom area, and providing comfortable chairs and tables for those who wish to just chill out with a coffee and good read, sit back with a cold glass of bubbles.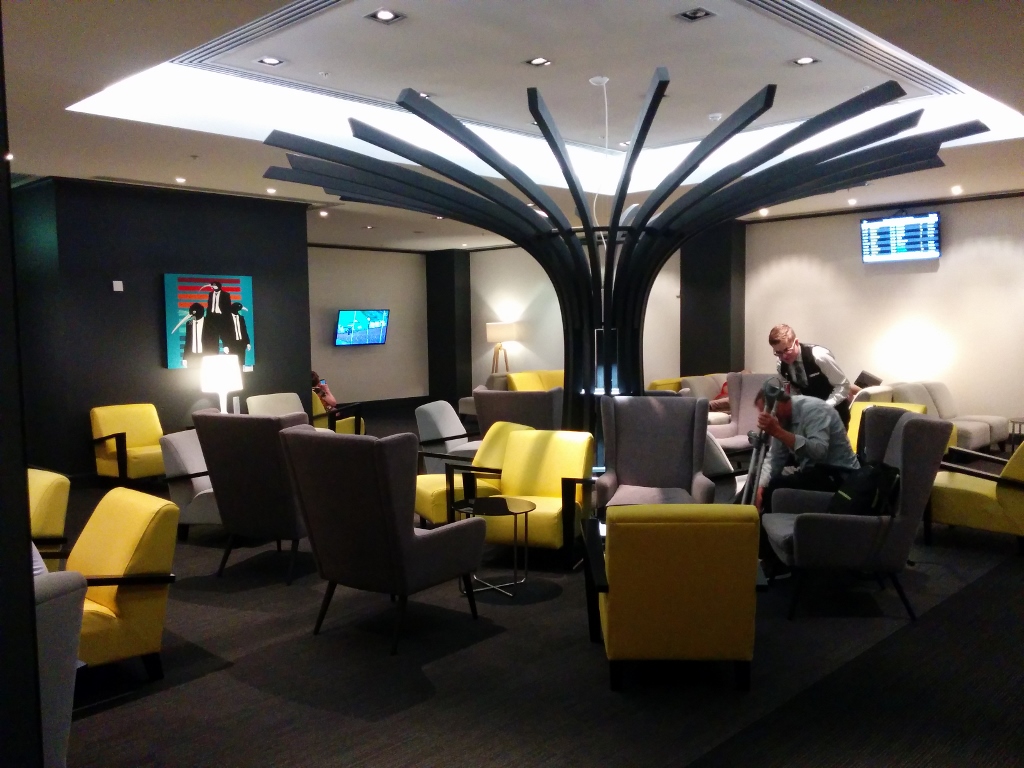 There was plenty of magazines and other reading materials available through the lounge for those that didn't bring their own, and the free WiFi connection was excellent for those that like to spend their time surfing the web.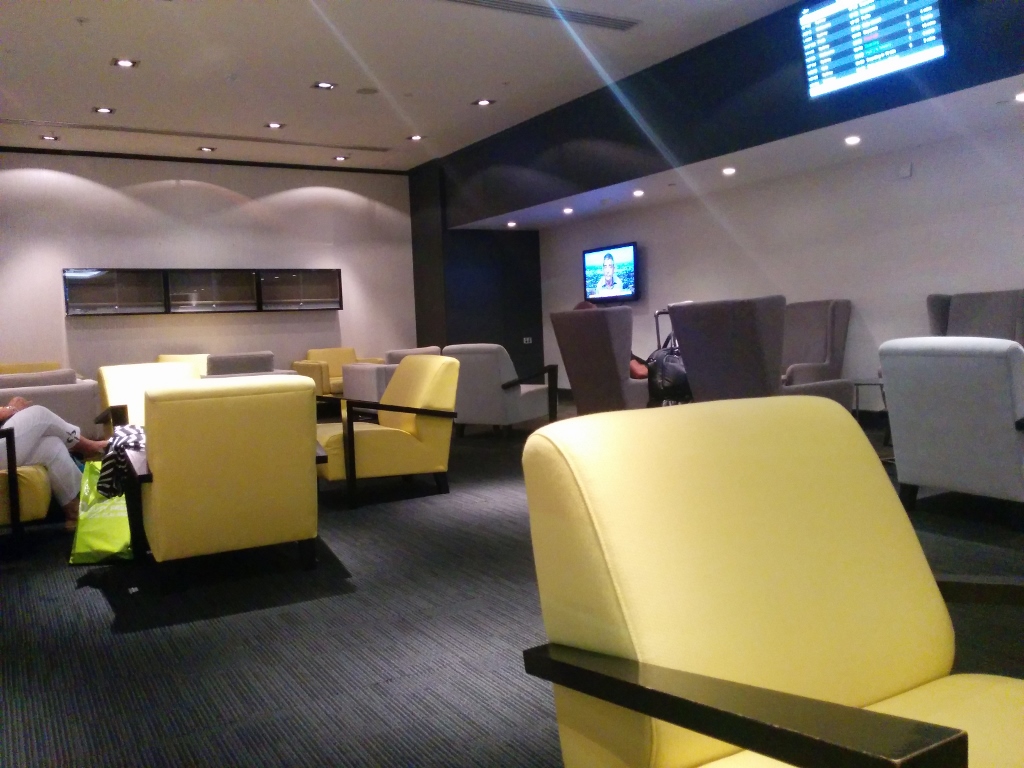 When checking into the Emperor lounge the reception will take a note of your boarding time and notify you when it's time to head to the gate, however for those who are anxious waiters there are plenty of live boards displaying the latest departure information to keep your nerves settled.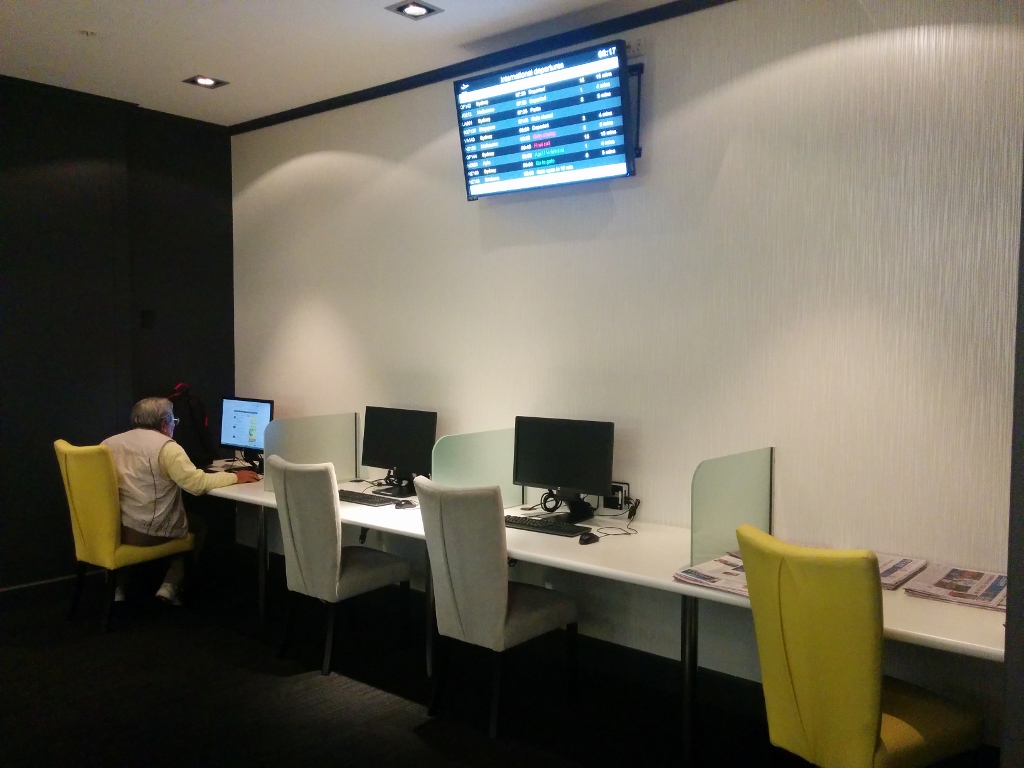 If you have urgent business to attend to, there is a small work station with 3 PCs tucked away where you can quietly catch up on your social media activities.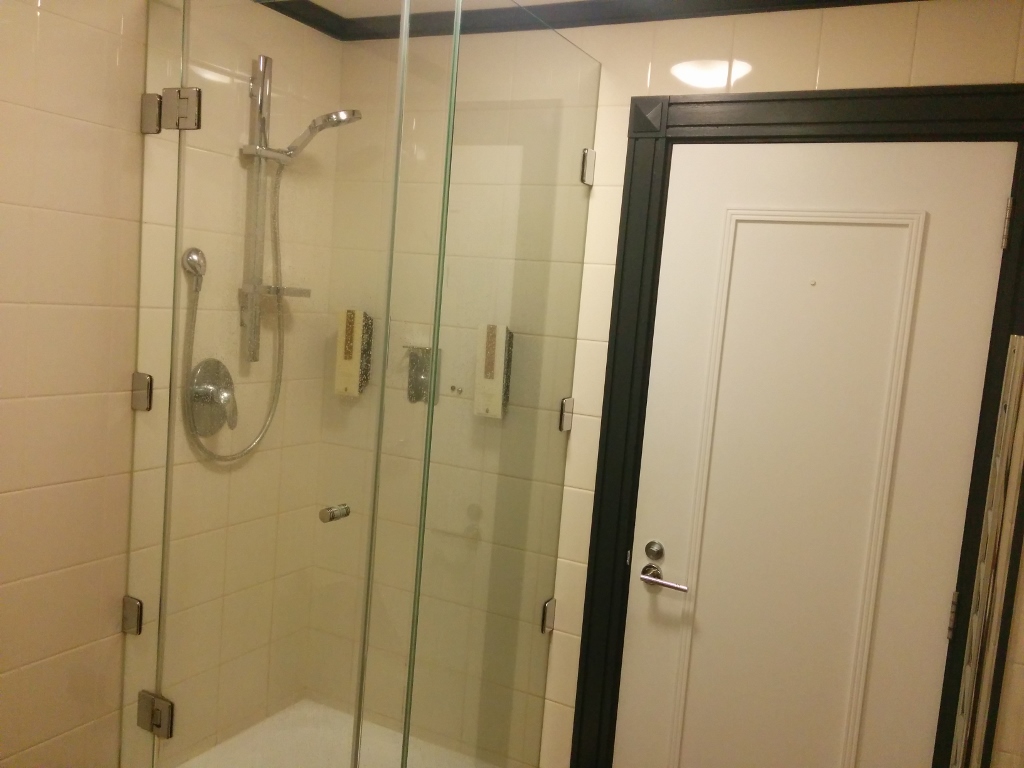 Included within the restroom block is a couple of shower rooms – they were very tidy and had great water pressure when I checked. Towels and refreshment packs were available if requested at reception. Having access to good shower facilities in a lounge during transits can really help to get through that next flight.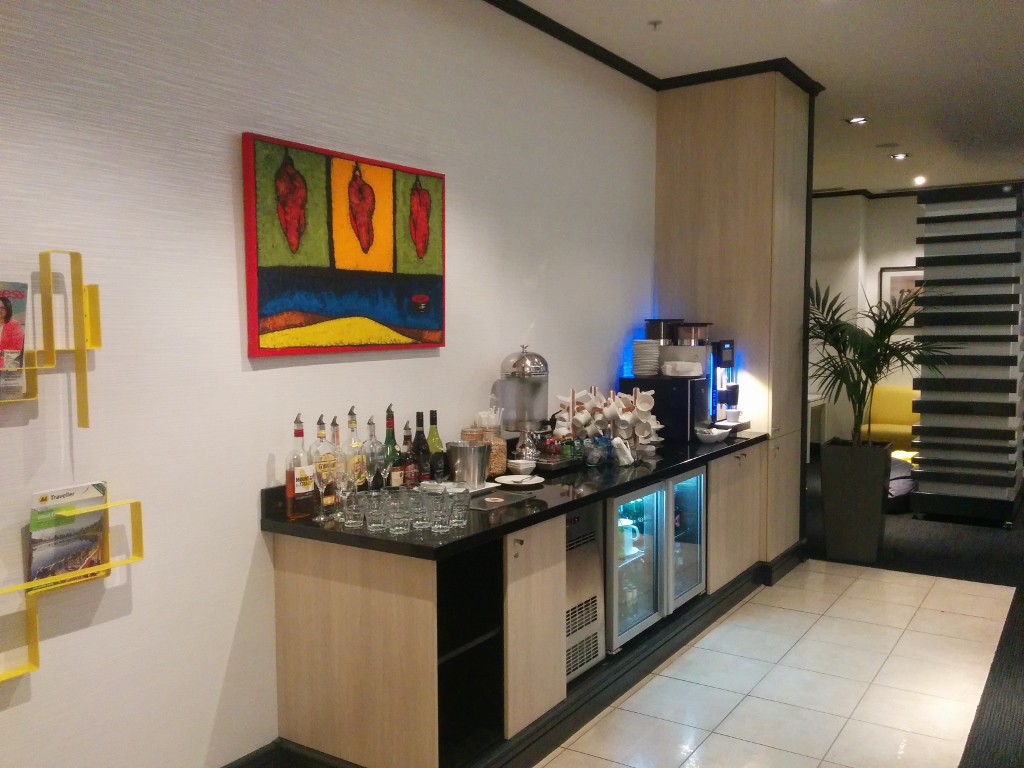 If in need of a hot or cold beverage, there are two bar settings inside the lounge, the first inside the quieter area away from the food service area, which also provides an automated barista coffee machine. Never as good as the real thing, but drinkable.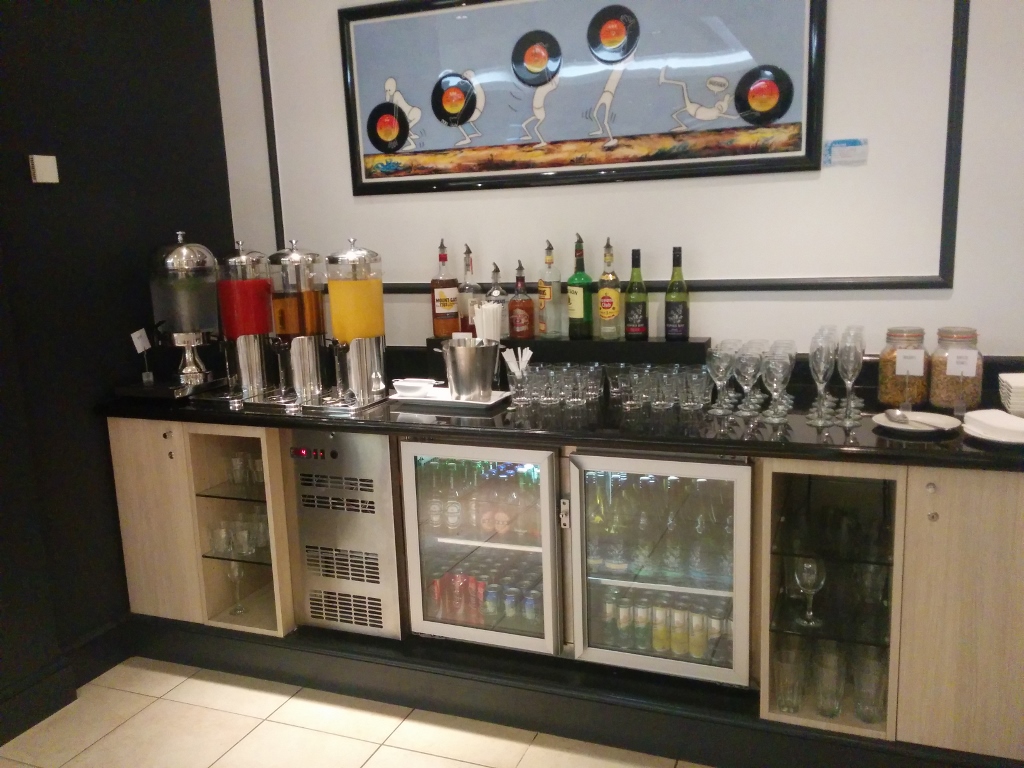 The second bar is located adjacent to the food service, there is a fresh juice station but no coffee machine. Each bar also provides a fair selection of spirits and New Zealand wine, as well as self service fridges with the standard chilled beer and soda.
Emperor Lounge Food Service
Being a private airport lounge I wasn't expecting too much on the food department, maybe toast and a continental cereal selection. I was pleasantly surprised by not only the quantity, but also the quality of options available, considerably better than I've found in some airline business lounges.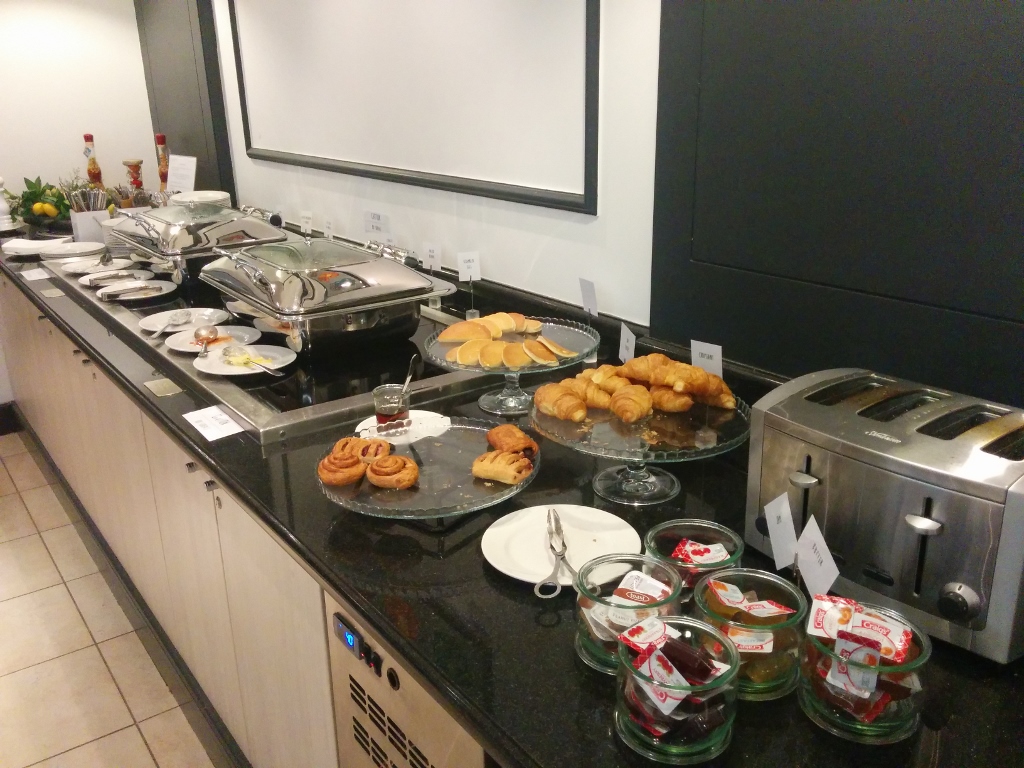 A hot Kiwi breakfast buffet of bacon, scrambled eggs, sausages, baked beans, accompanied by fresh pastries and hot cakes made for a tempting array of options for me to satisfy my breakfast cravings. And likely better than I was expecting on the plane.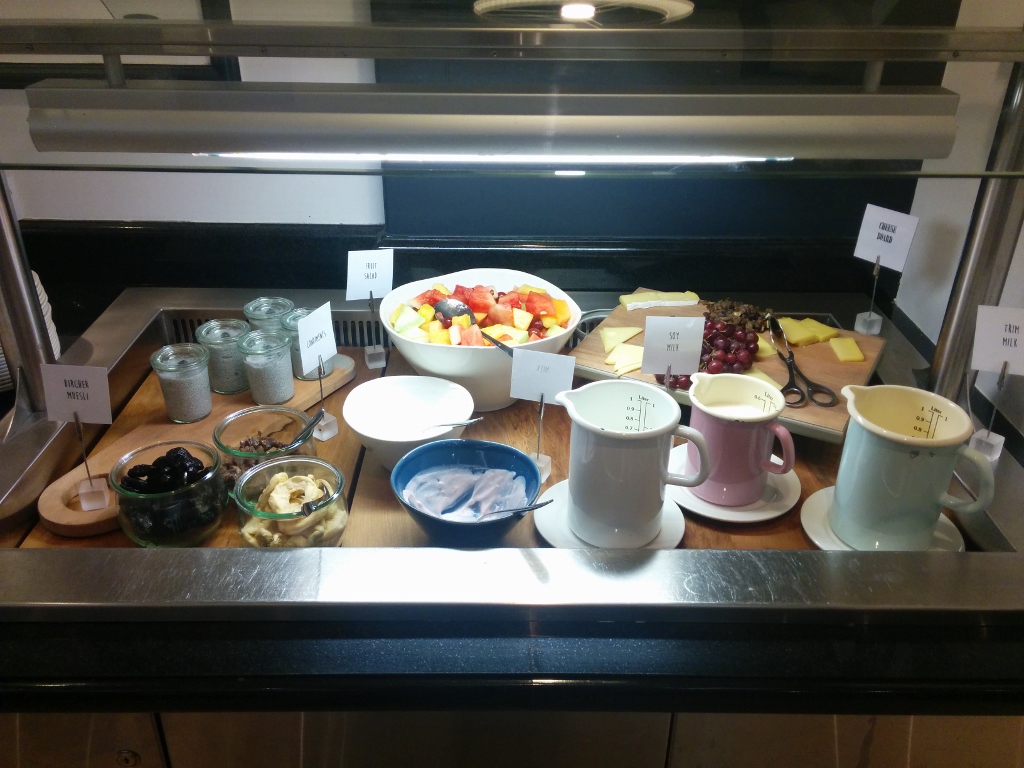 Those just feeling a little peckish or looking for a lighter breakfast option were also well served with a tasty fresh fruit salad (no unripe airplane melon here), yogurts, dried fruits, and cheeses to go with a selection of cereals.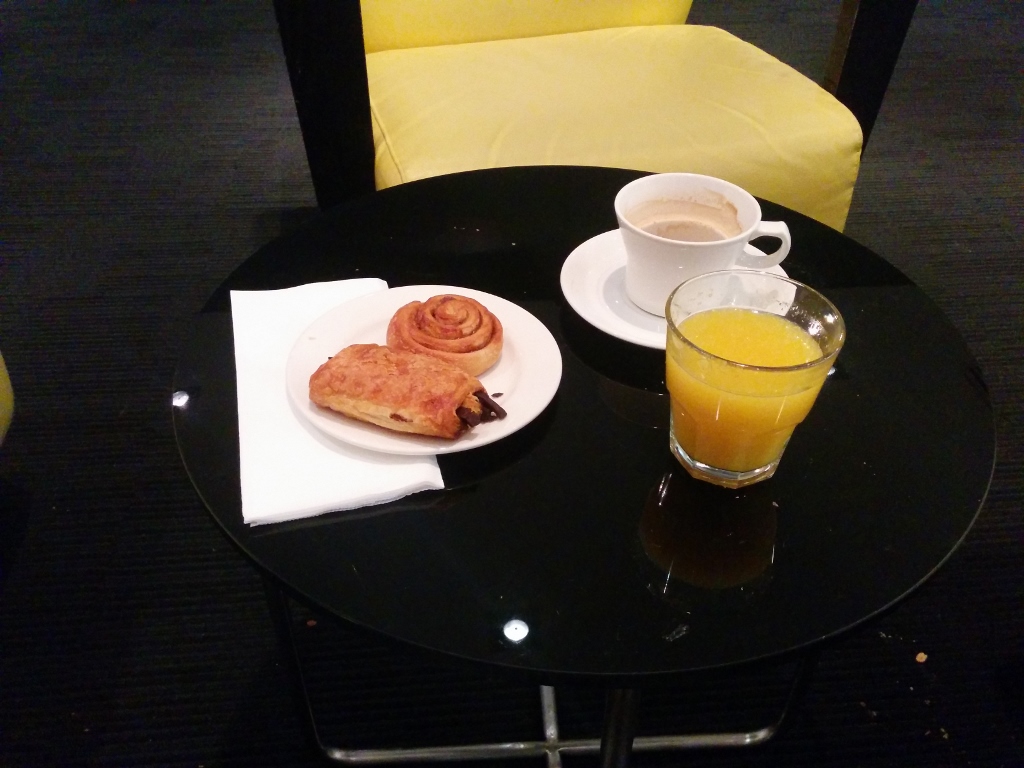 I'm a bit of weakling when it comes to resisting pastries, in the end I caved and just had to try them. They were really fresh and still warm, so top marks for the Emperor lounge on that.
Options for Accessing the Auckland Airport Emperor Lounge
The Emperor Lounge is a private facility run by Auckland Airport, with a varied array of entry options from direct paid to complimentary with an affiliated partner.
Direct paid entry – No matter what class of ticket you're flying on, anyone can access the Emperor Lounge without any affiliated membership for a one off entry purchase of $49. It's easy to book and pay on-line on the Auckland Airport website, and kids under 5 are free.
If you are parking at Auckland Airport, there is a great option where you can book entry to the Emperor lounge for only $35 with your long term car park booking. This is great value and you can book extra guests for the same rate.
Auckland Airport also have multiple affiliations with Airlines and lounge membership clubs. Entry options with these affiliates will vary depending on your own status or membership level with each.
Priority Pass – Priority Pass is a paid annual lounge programme, providing access to over 800 VIP lounges worldwide. Membership options include Basic – where you pay US$99 per year, then US$27 per lounge entry, to Prestige – where you pay US$399 per year for unlimited access.
One of the great benefits within my guide to the American Express Platinum Charge card, is that it entitles both the primary and one nominated supplementary cardholders to complimentary Priority Pass membership.
Virgin Australia Velocity – Those with Gold or Platinum Status Velocity membership can access the Emperor Lounge when flying Virgin Australia from Auckland to Pacific Island destinations. Normally this level of Velocity status entitles the holder to Air NZ Koru lounge access, however as both airlines are competing on Pacific Islands routes, the access doesn't carry over for those flights.
Diners Club International – As an affiliate of the Emperor Lounge those individual holders of a Diners Club International Card can access the lounge for free. Guests are an additional charge, and New Zealand Diners Club International members only get one free entry per year.
Summing Up – My Thoughts
All in all, my experience of the Emperor Lounge was a lot better than expected. I've been into a number of private lounges in different countries and the quality can vary massively.
The Emperor Lounge Lounge would be on a level to that of the Auckland Qantas business lounge. The food in the Emperor lounge definitely of higher quality, but the Qantas lounge has the benefit of windows providing natural light.
The is however well lit and the layout has been well thought out. The furnishings are bright and welcoming without being too in your face.
The facilities including the two well stocked self service bar areas, computer work station, and good showering facilities, provide well for the requirements of the weary traveller waiting for their next flight.
As referenced earlier the service and food was much better in both quantity and quality than I had expected, so definitely a big thumbs up to the staff for that.
Entry options are numerous, and I believe at $35 for entry when purchased with long term parking is value given the access for good quality food, drink and facilities you get for it. Well done to Auckland Airport for leveraging a bit of value to those of us who pay to park at the Airport.
Auckland Emperor Lounge Review at Auckland Airport – my take on the lounge and how to gain access
was last modified:
May 7th, 2017
by