The American Airlines Flagship Lounge is AA's highest-tier lounge at LAX and is accessible by Business and First Class passengers on most international flights. Qantas Gold, Platinum and Platinum One members can also enter this lounge before a domestic AA flight in any cabin.
I gained access to this lounge by arriving in American Airlines Business Class from Sydney and connecting to an AA flight to Austin. Even though I was travelling in Economy Class on the domestic flight, I still got access given I flew into LAX on Business Class.
I'd visited both the Miami and New York JFK lounges in 2018, so I was looking forward to checking out the LAX location.
Locations
[aa-flagship-lounges]
Details & Location
This lounge is located in Terminal 4 opposite Gate 40. This terminal connects airside (after security) with the Tom Bradley International Terminal as well as Terminals 5-8.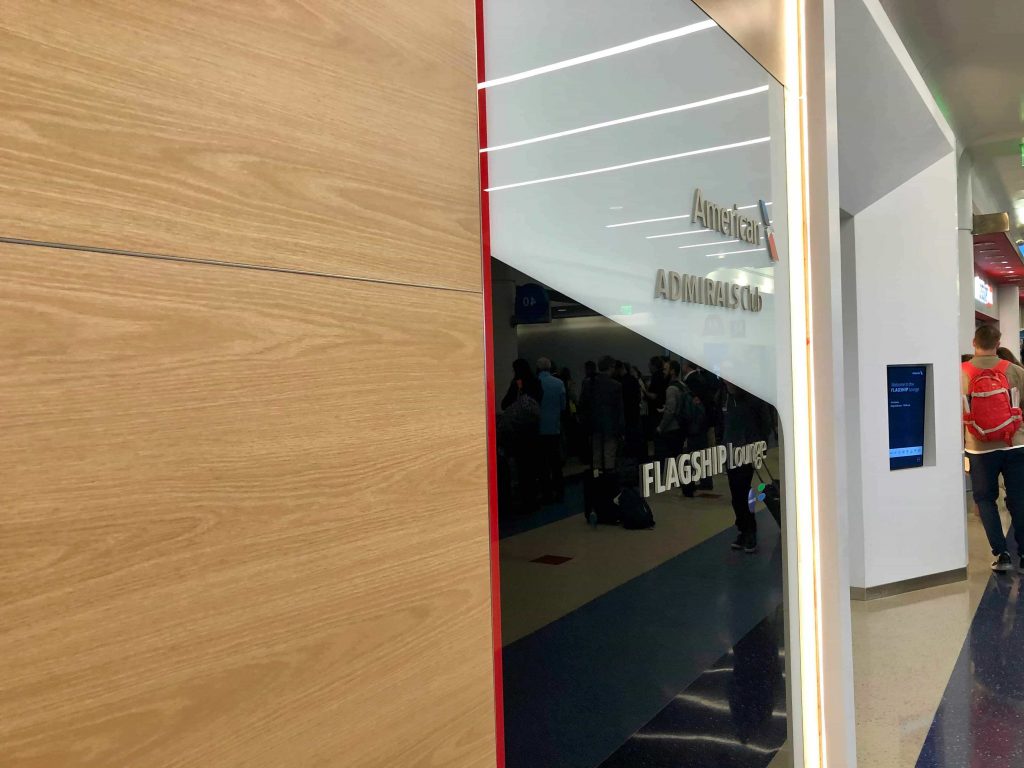 It shares an entry with the (inferior) Admirals Club. You'll receive a special pass to enter the Flagship Lounge.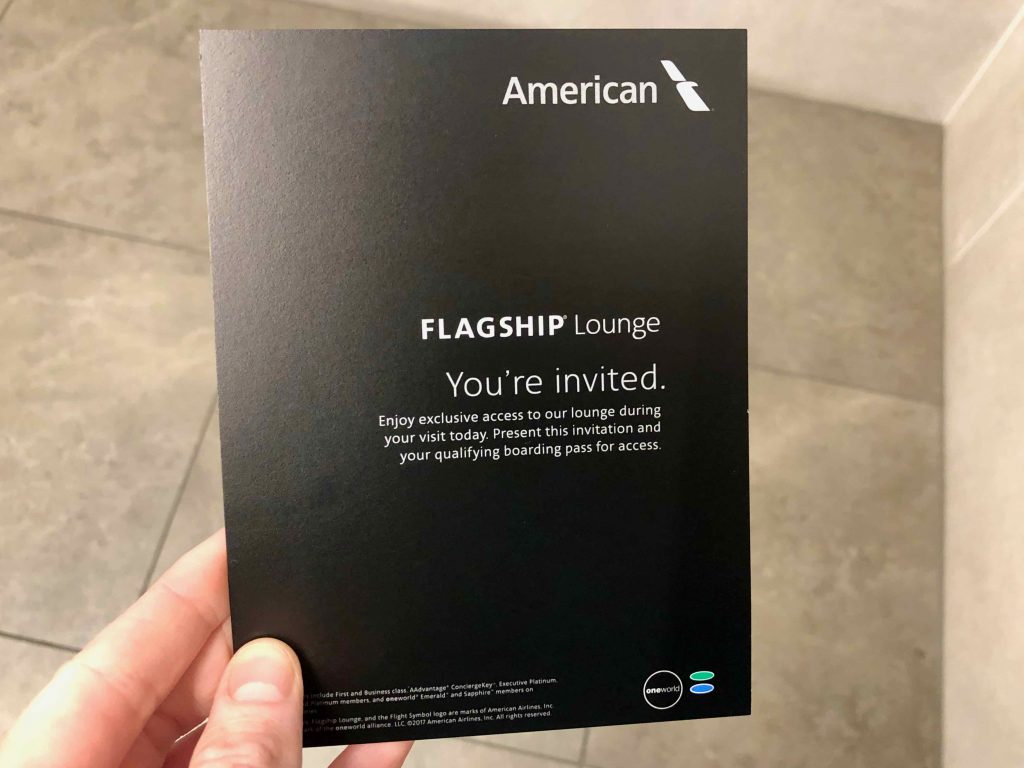 The lounge is open from 4am until 12:45am every day. It is busiest during the morning rush and a smaller evening peak.
I visited at 9am on a Thursday and it was ~70% full. I found that seating was limited at this level.
Seating & Layout
This lounge is L-shaped. You'll come to a customer service desk when you first enter, which is where you should book in for a shower if you want one (there were three available straight away at 9am).
You'll find an open seating area in the lobby.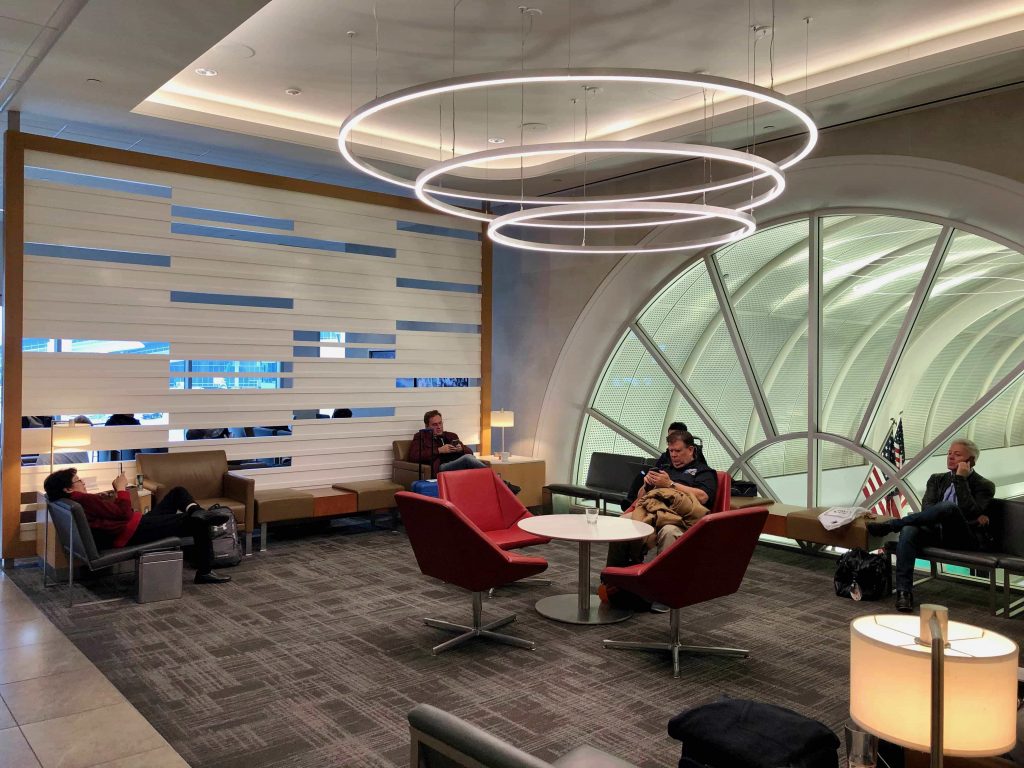 The showers and restrooms are located down a hall to the right.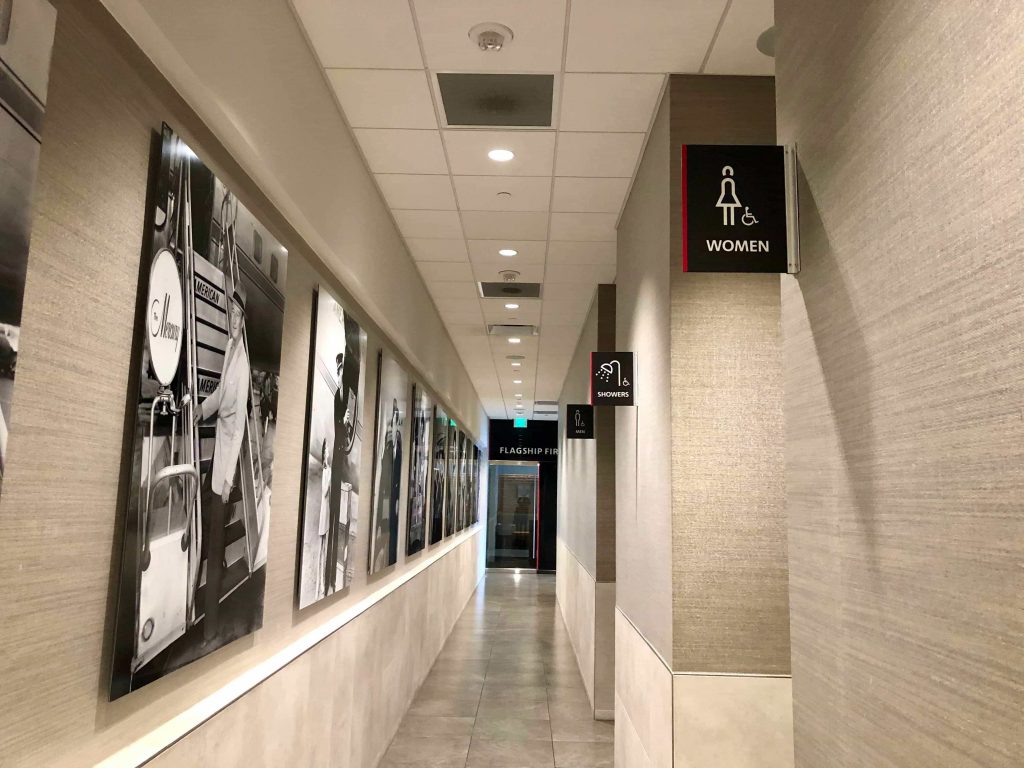 At the end of this hallway is the Flagship First Dining facility, which provides à la carte dining for First Class passengers only. You must be travelling on American Airlines (not other oneworld airlines like Qantas or Cathay Pacific) to Asia, Australia, Europe, South America or across the country on selected flights in First Class. oneworld Emerald members do not have access to this facility. Check your eligiblity here.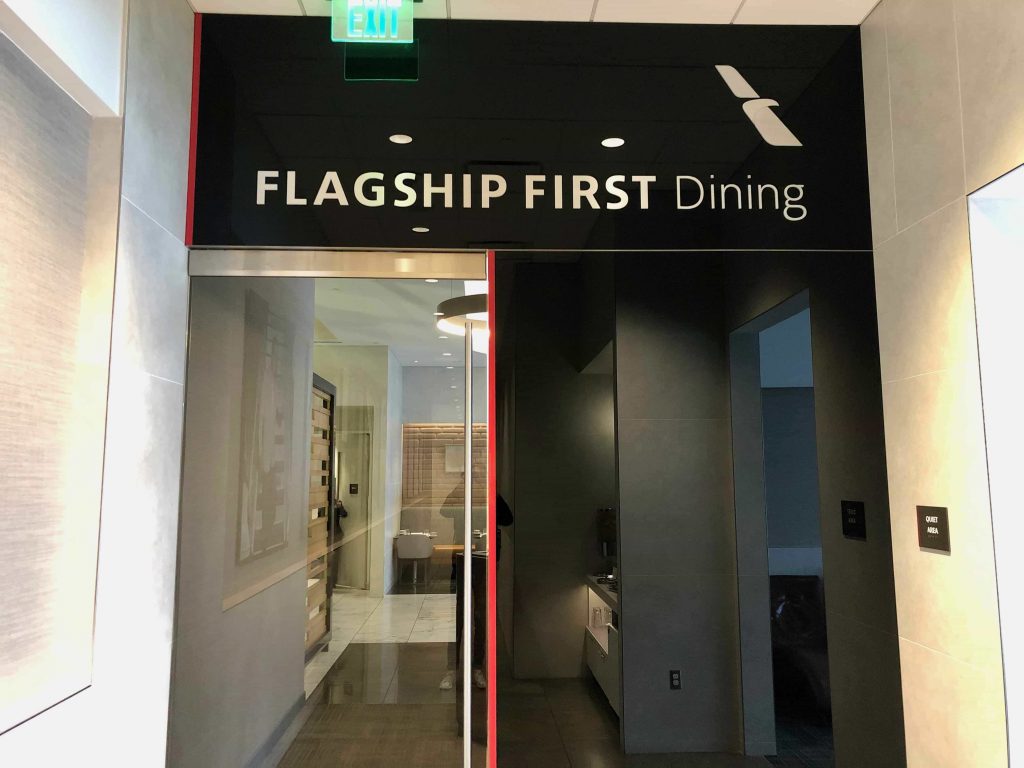 I visited the Flagship First Dining facility at the New York JFK lounge two years ago. It's an intimate and beautiful setting and I ate one of the top three meals of my life there.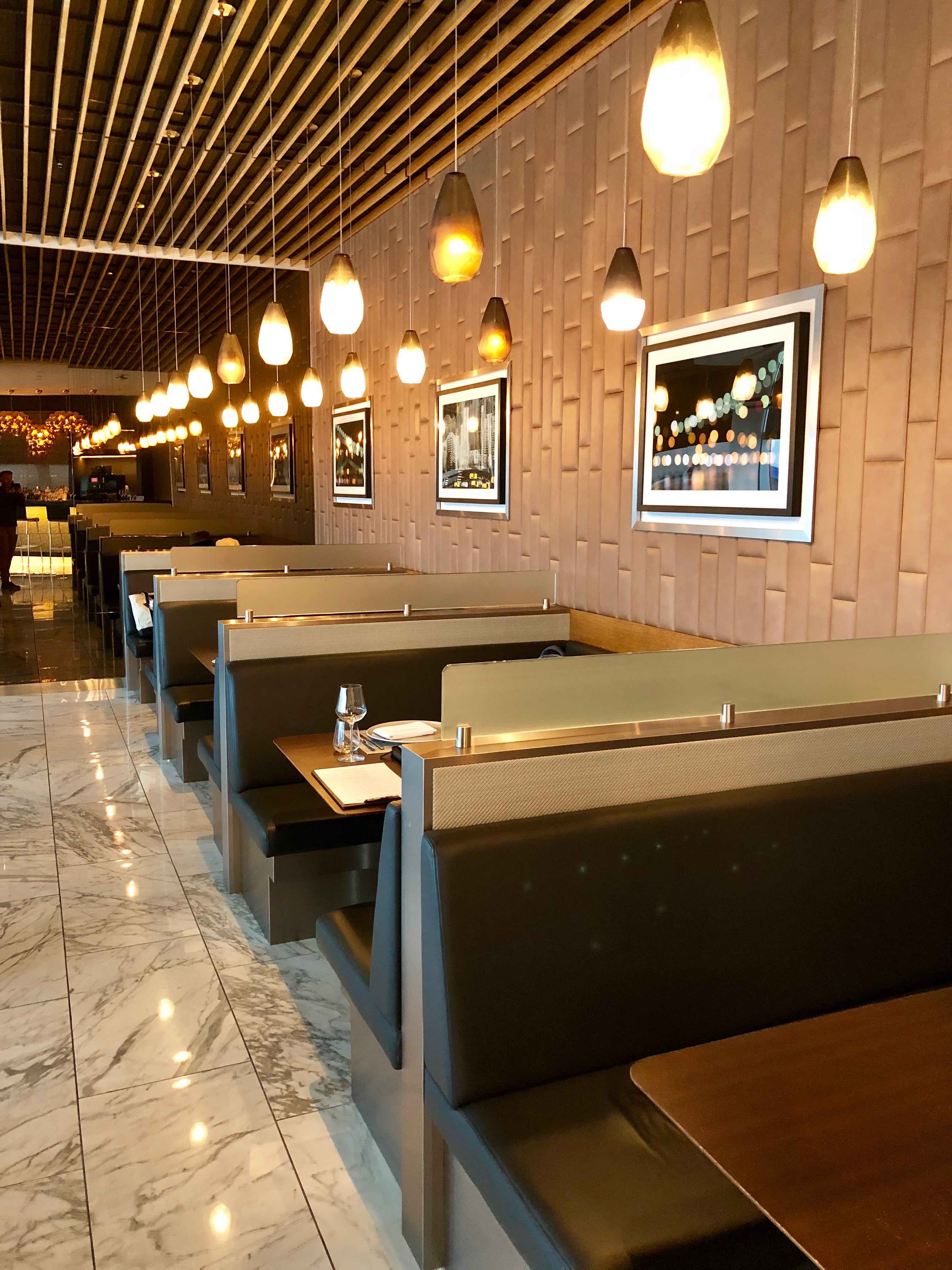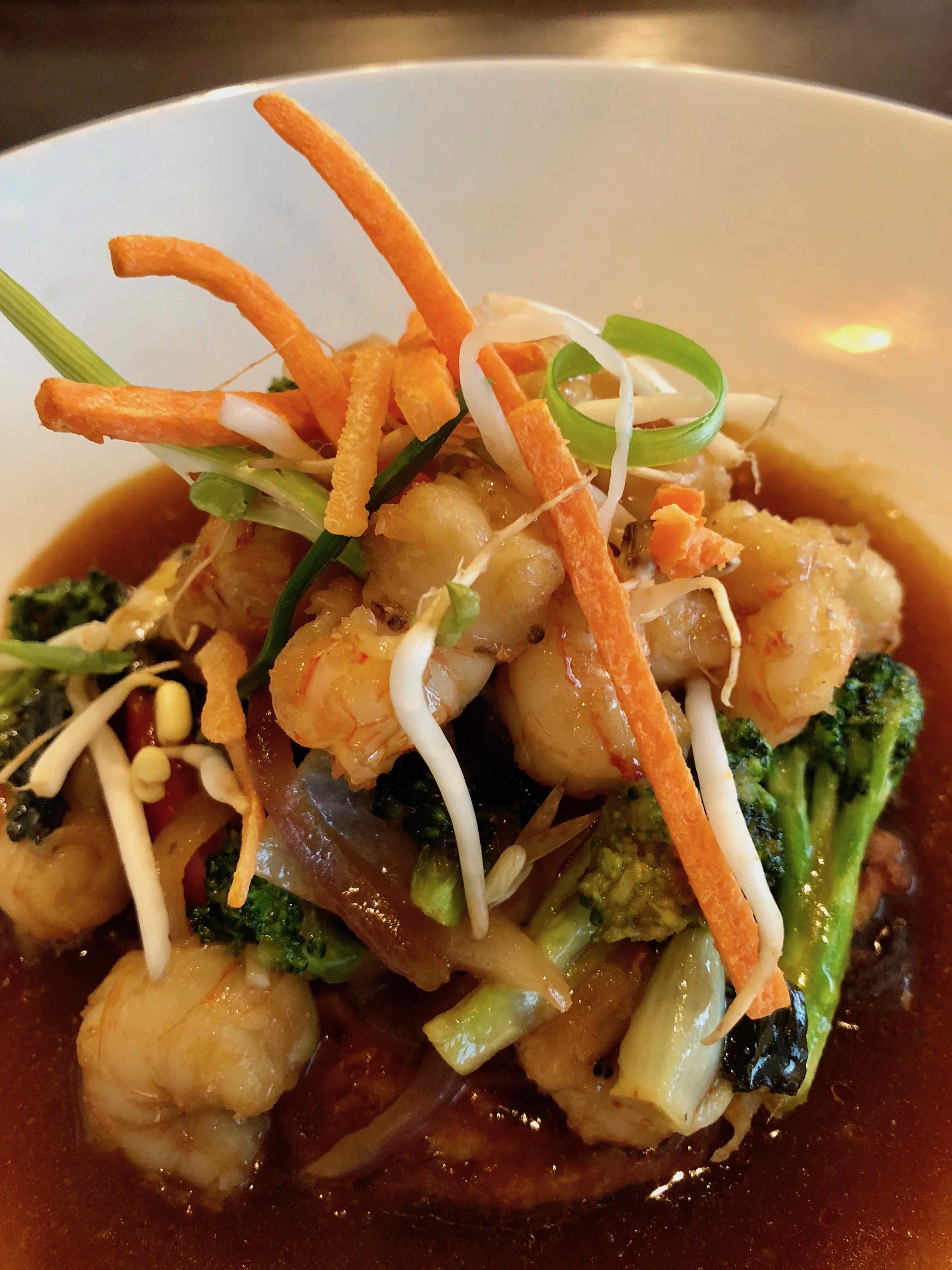 To the right of Flagship First Dining is a 'quiet room', which is both brightly-lit and not very quiet as the noise carries from the hallway. Good luck getting any sleep here.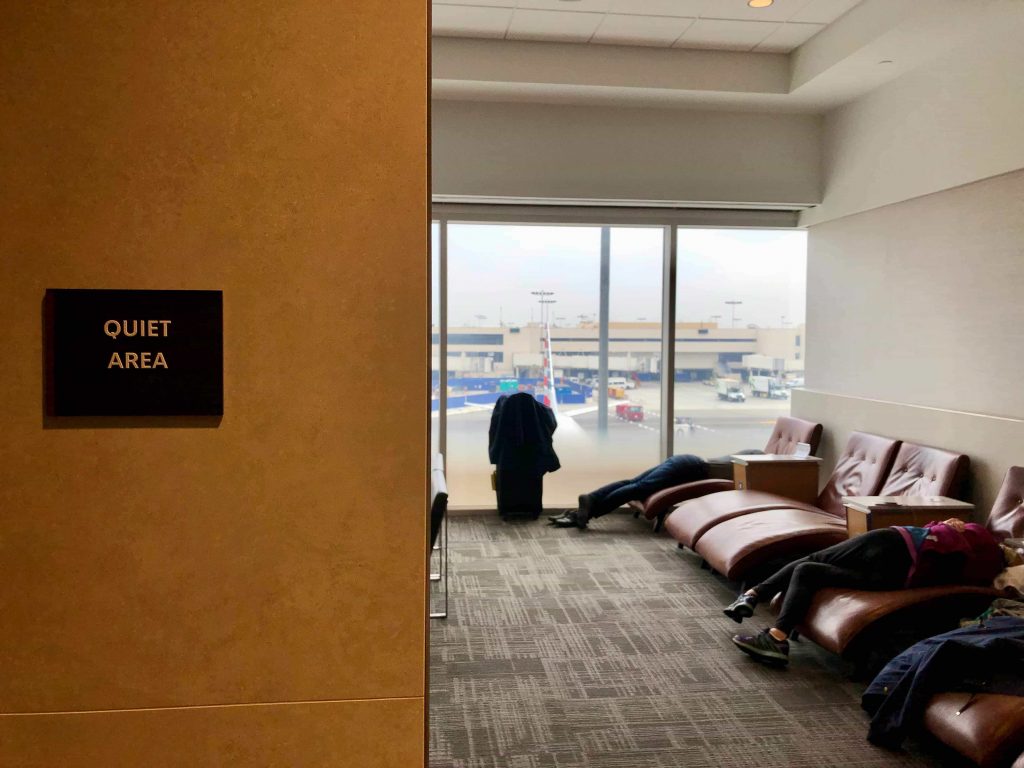 Moving back to the main (long) part of the lounge, you'll come to an exposed area with seats facing a TV.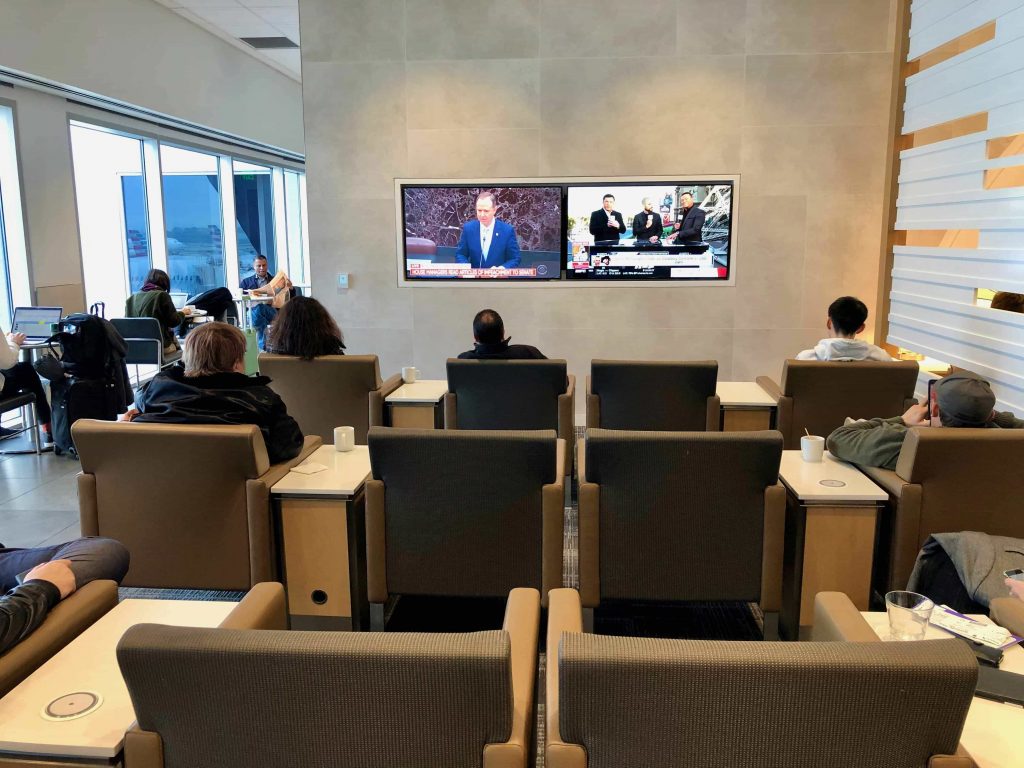 Then, in the main open area of lounge, there are windows looking out to the tarmac. These seats are the best ones to relax in and read a book or magazine.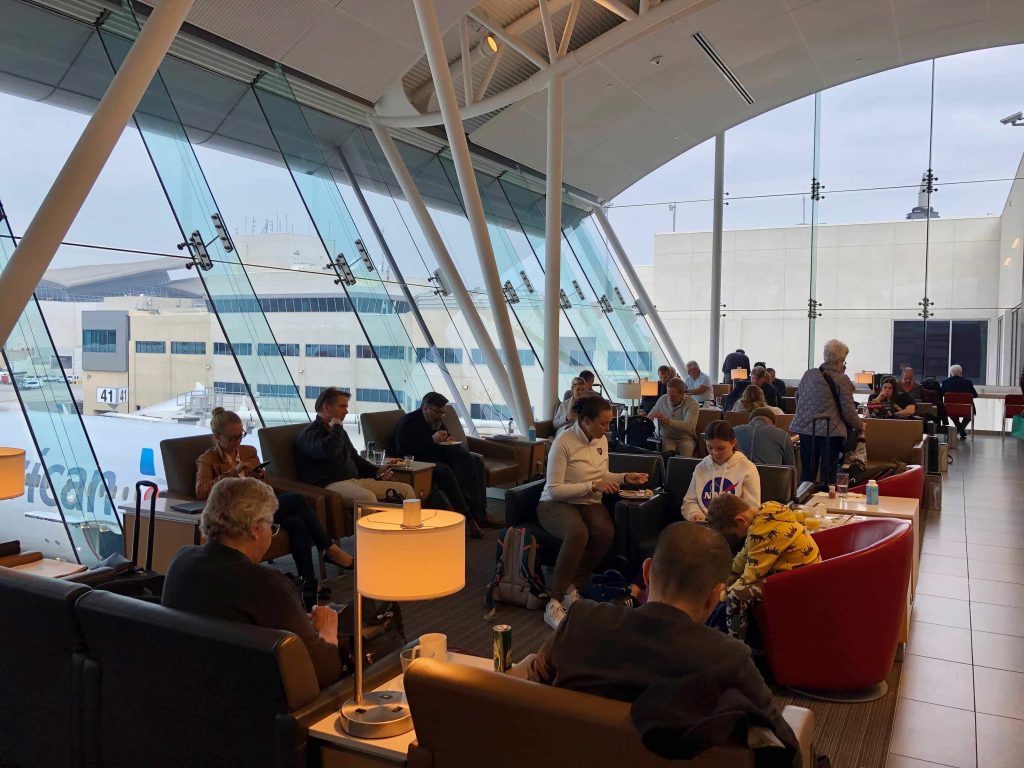 The largest part of the lounge is the dining area, which was brimming with people during my visit.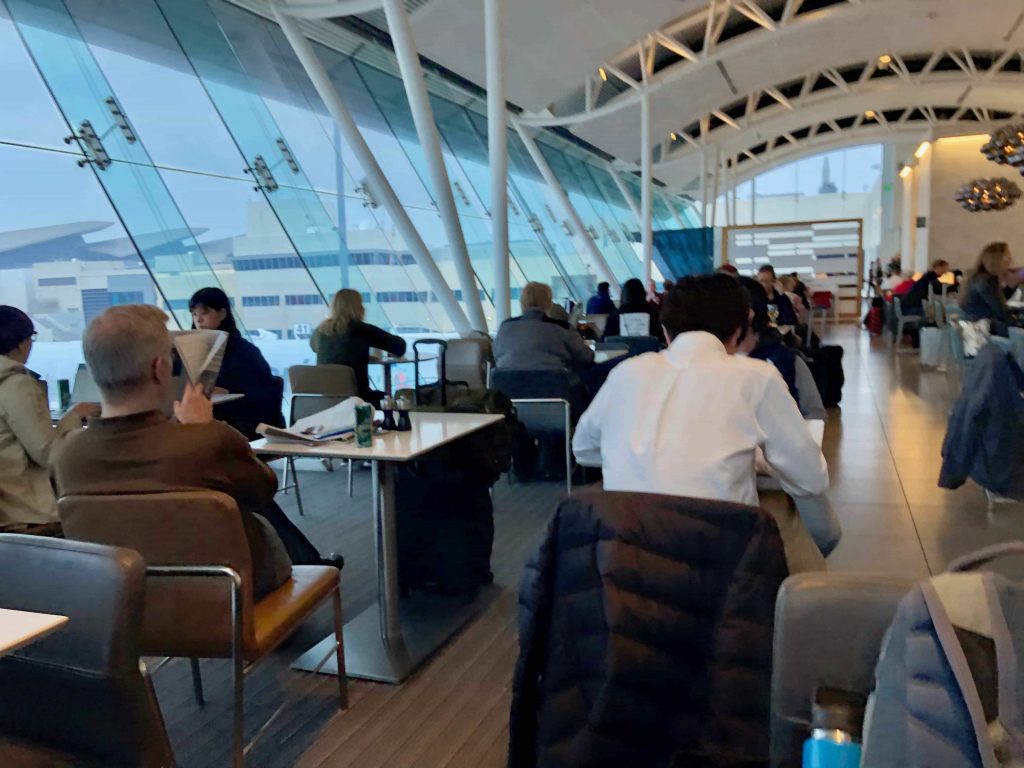 However, you may be able to find a free table if you keep your eyes peeled. This is the ideal place to eat and work from.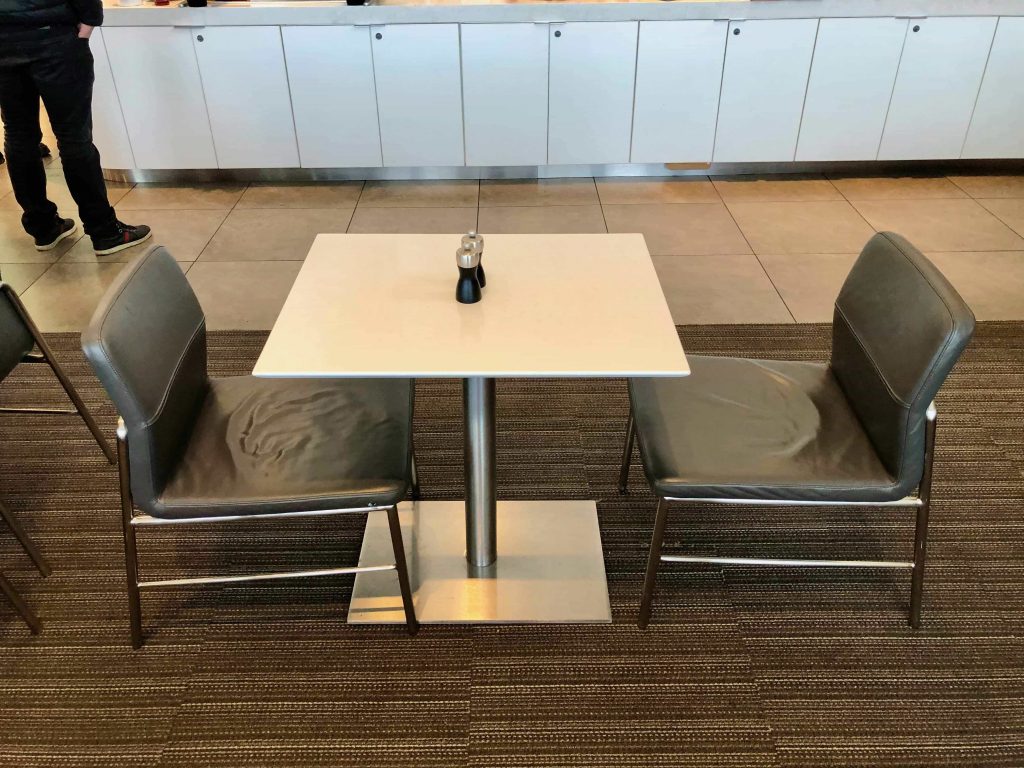 The one long table is best for people in groups of three or more; the best tables for 1-2 people are alongside the windows or at the far end.
Food & Drink
As usual in Flagship Lounges, there was a great spread during breakfast. Food is one of the highlights of these lounges.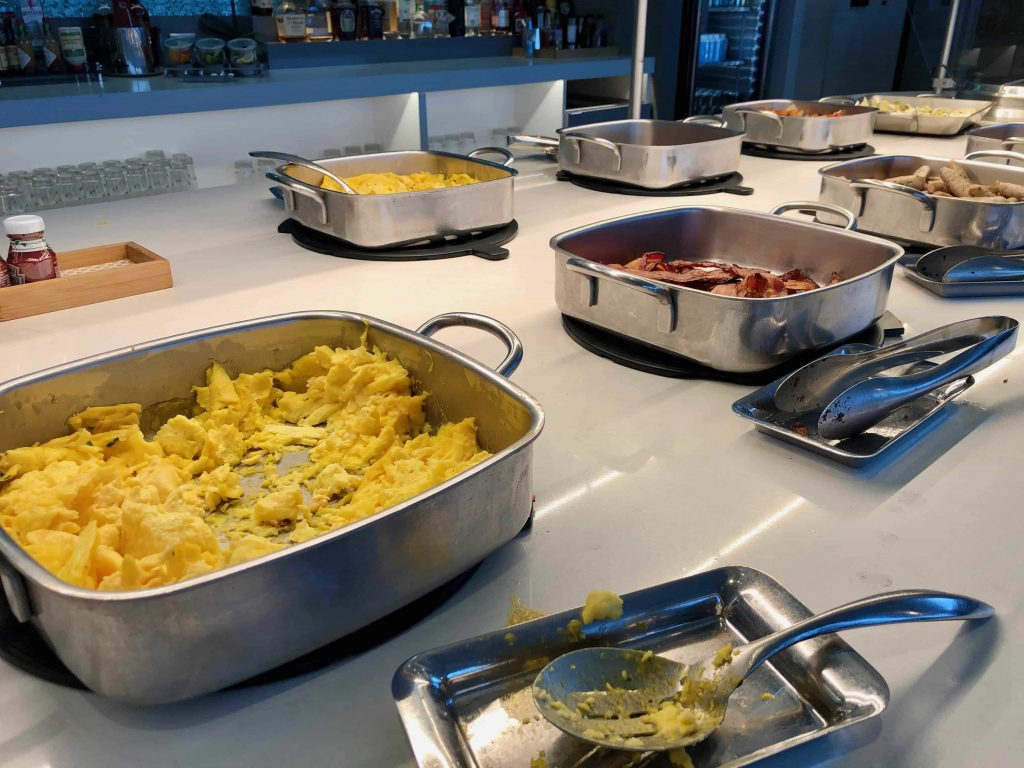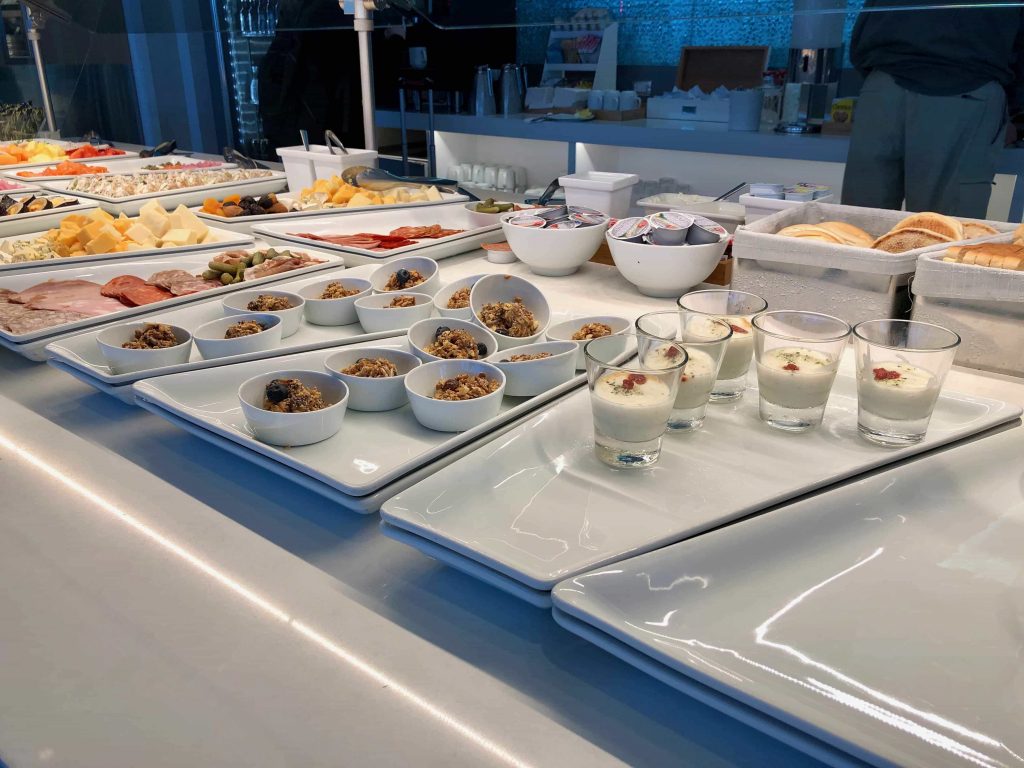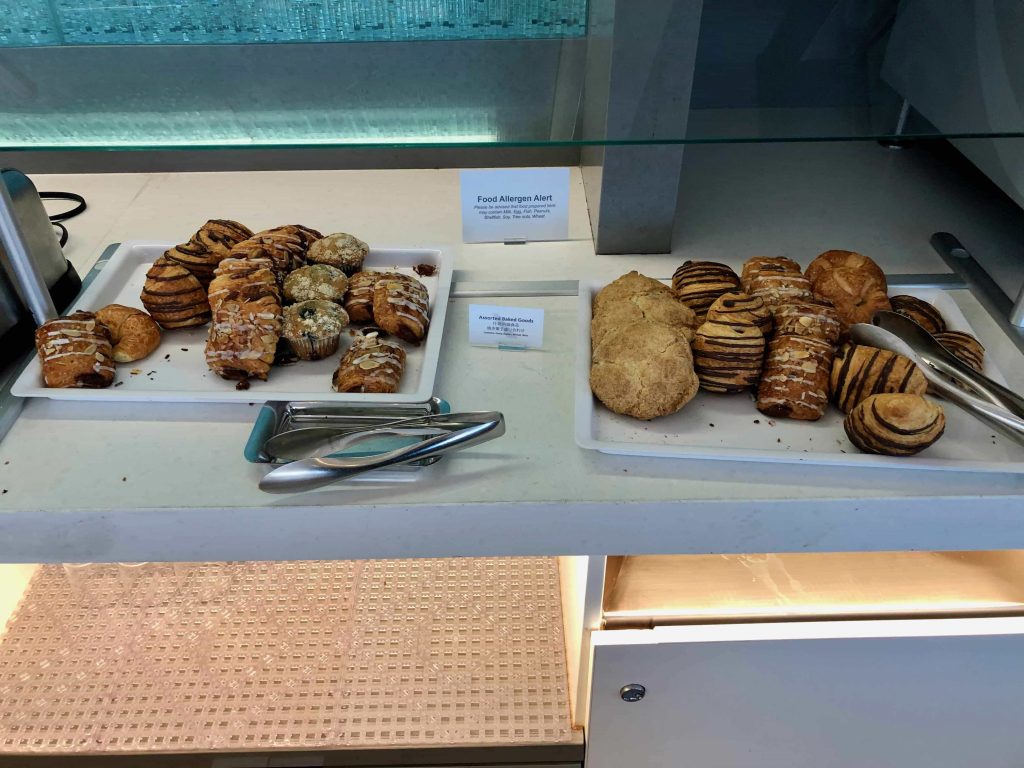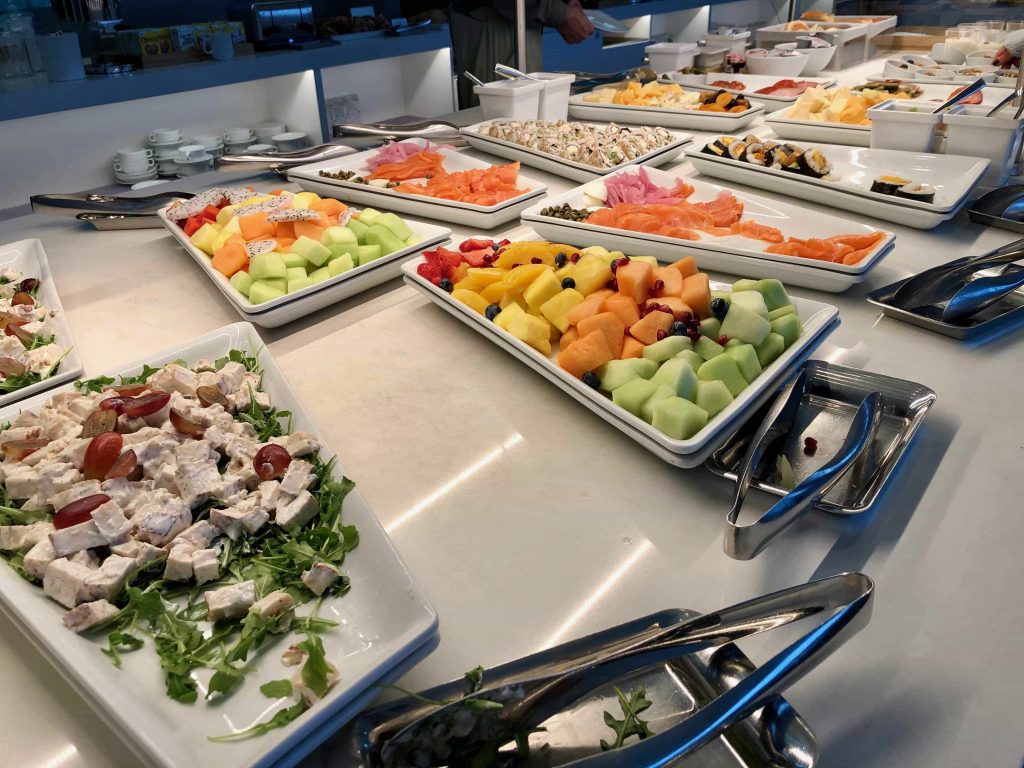 There was a made-to-order breakfast jasmine rice station, which I thought was novel.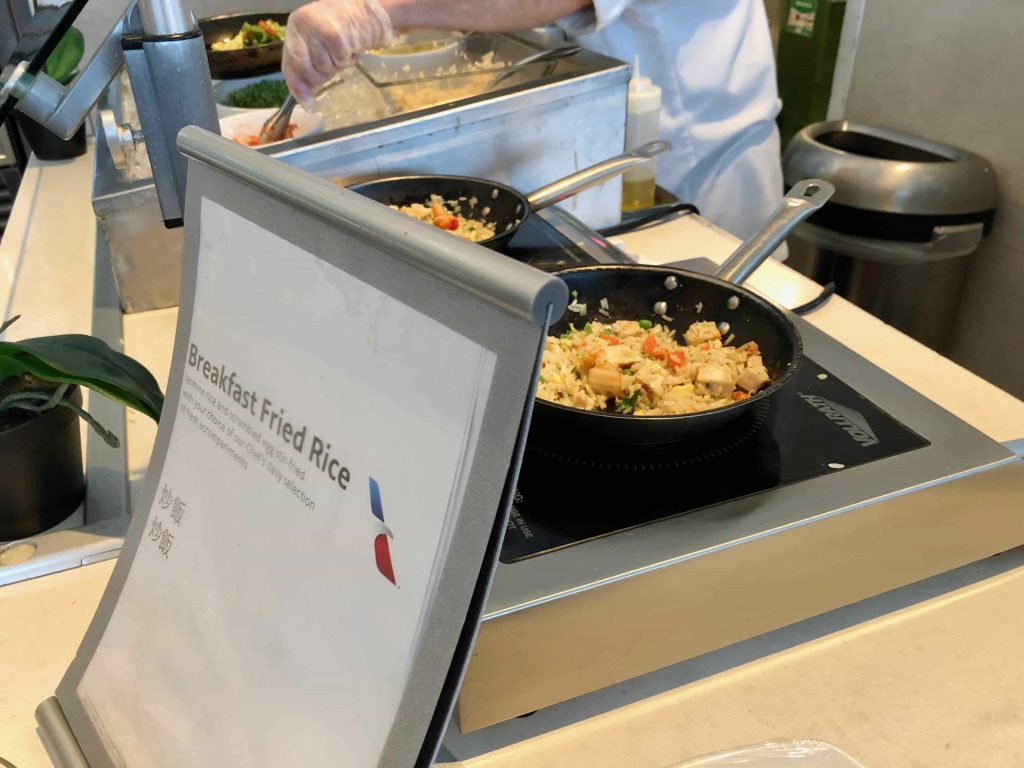 Coffee is provided by machines, not a barista. If you're dying for barista-made coffee, go to the Qantas lounge, a 10-minute walk away.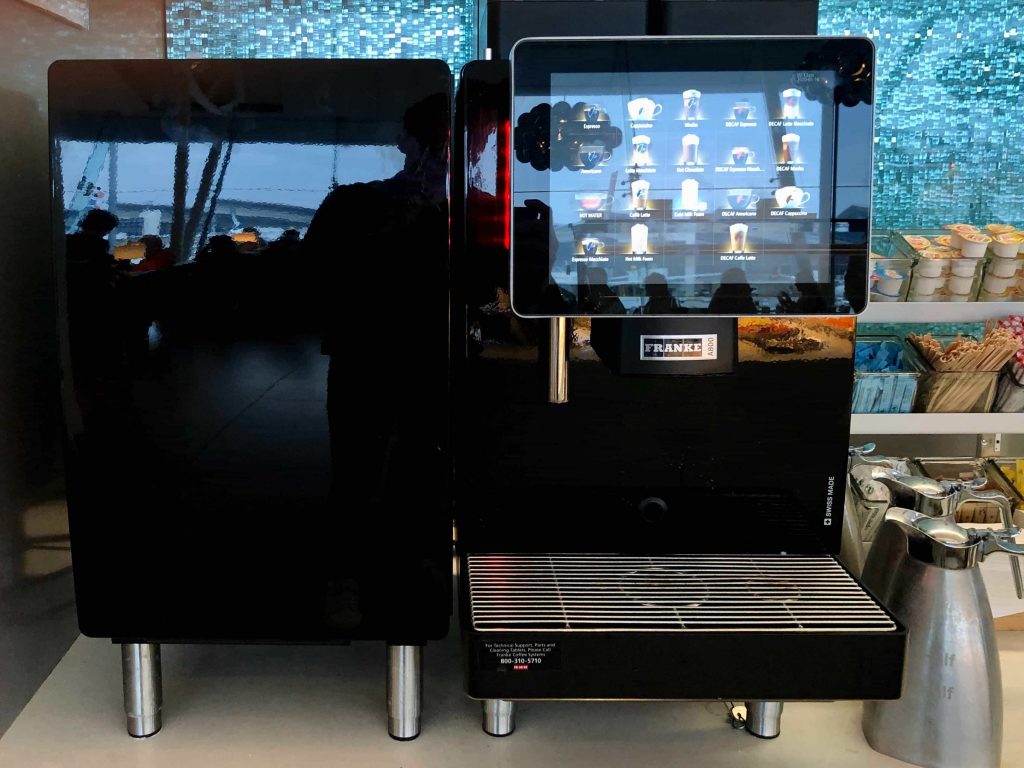 There is an excellent range of self-service spirits: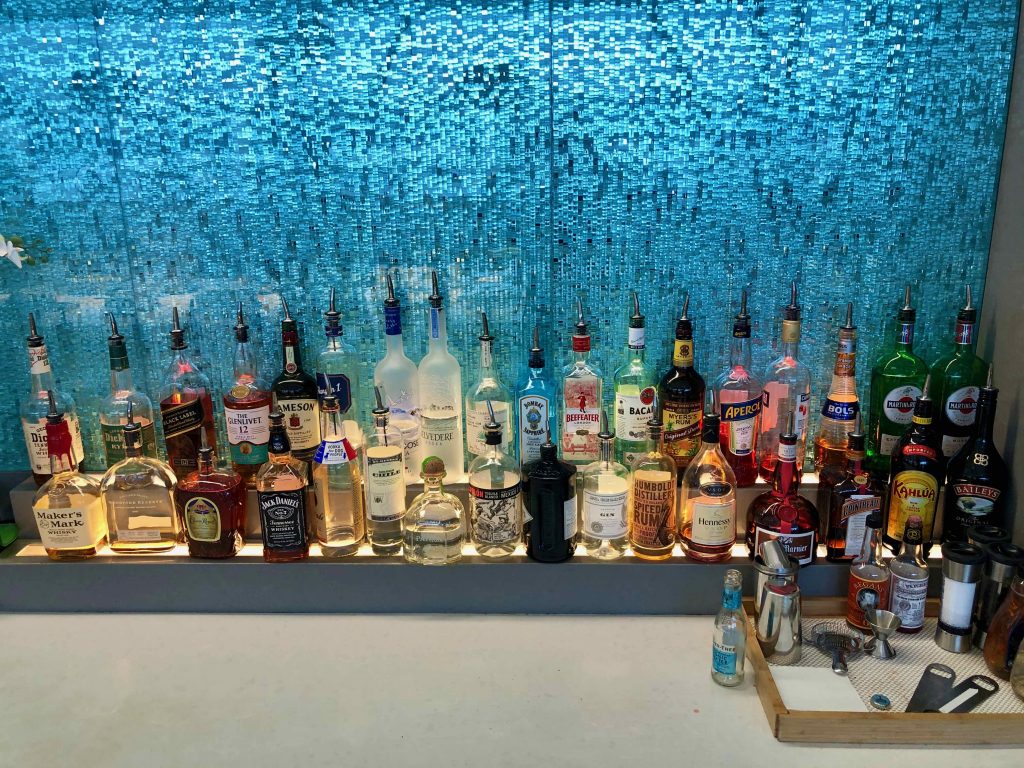 as well as a good variety of beers in the fridge.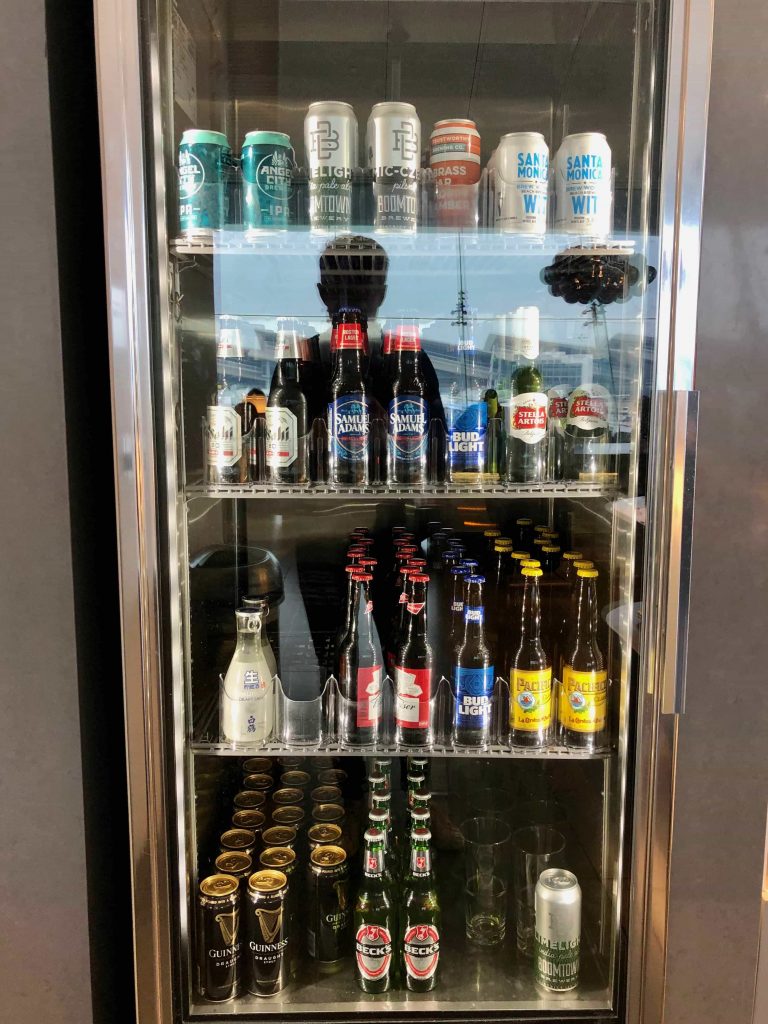 If you're ready to get your morning off to a kick, you can make-your-own mimosa at the long dining table (with other wines provided, too):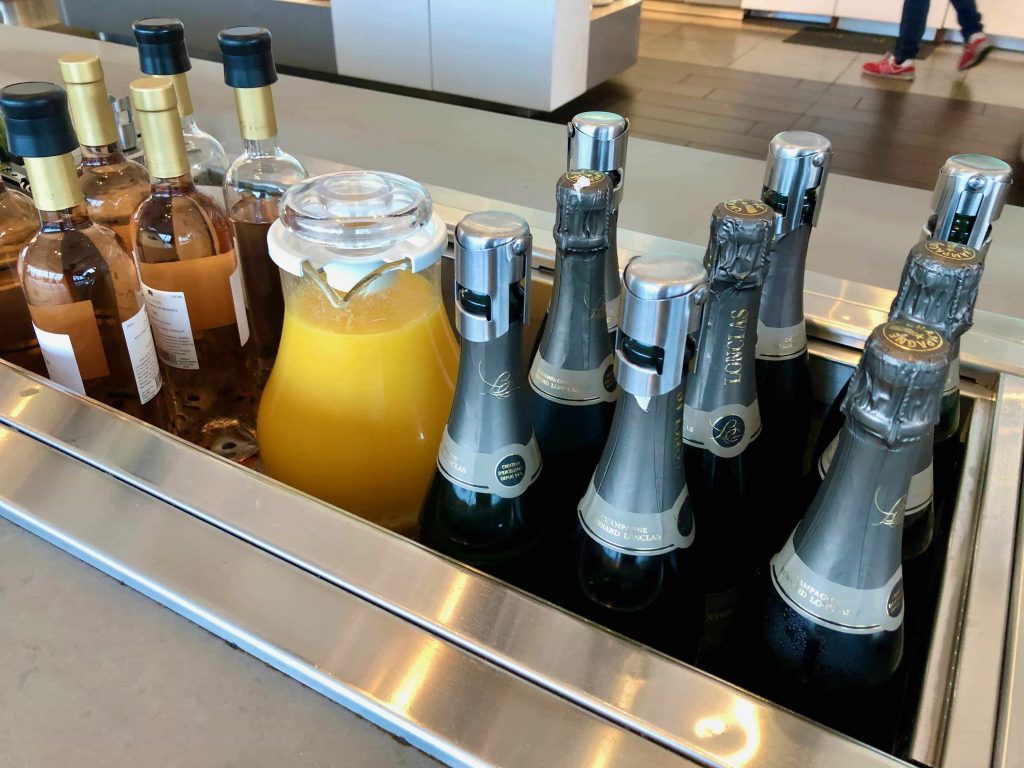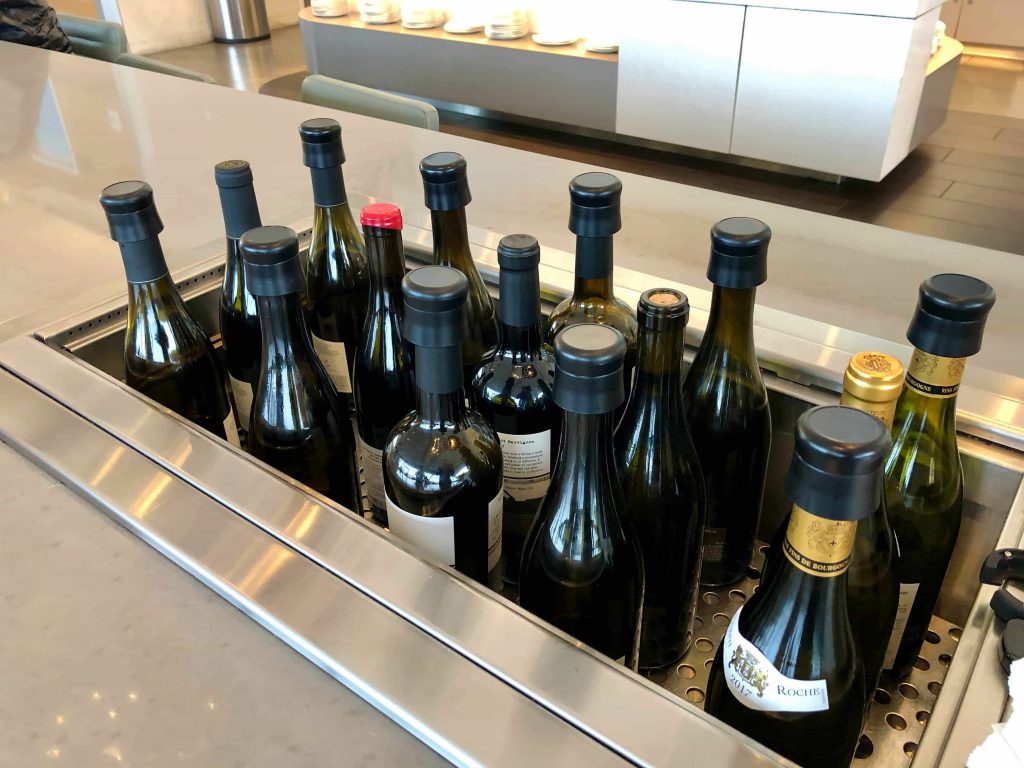 or craft a Bloody Mary yourself.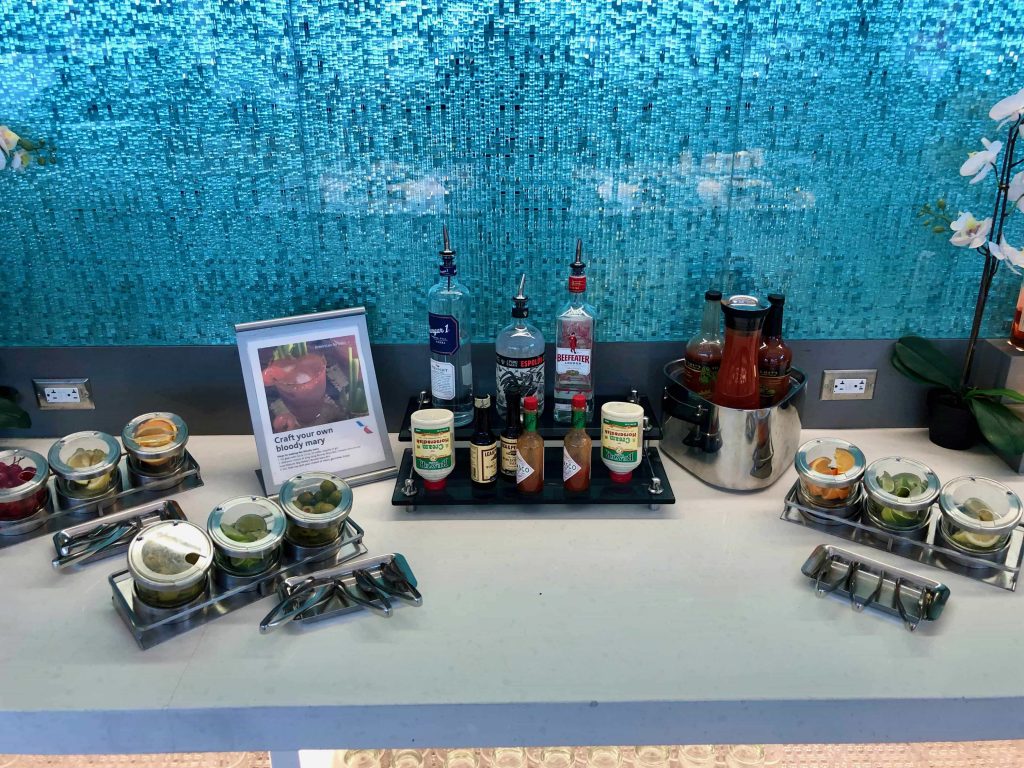 Amenities
The shower suites are spacious, with good hot water temperature but tepid pressure, which is what I found in the Miami lounge, too.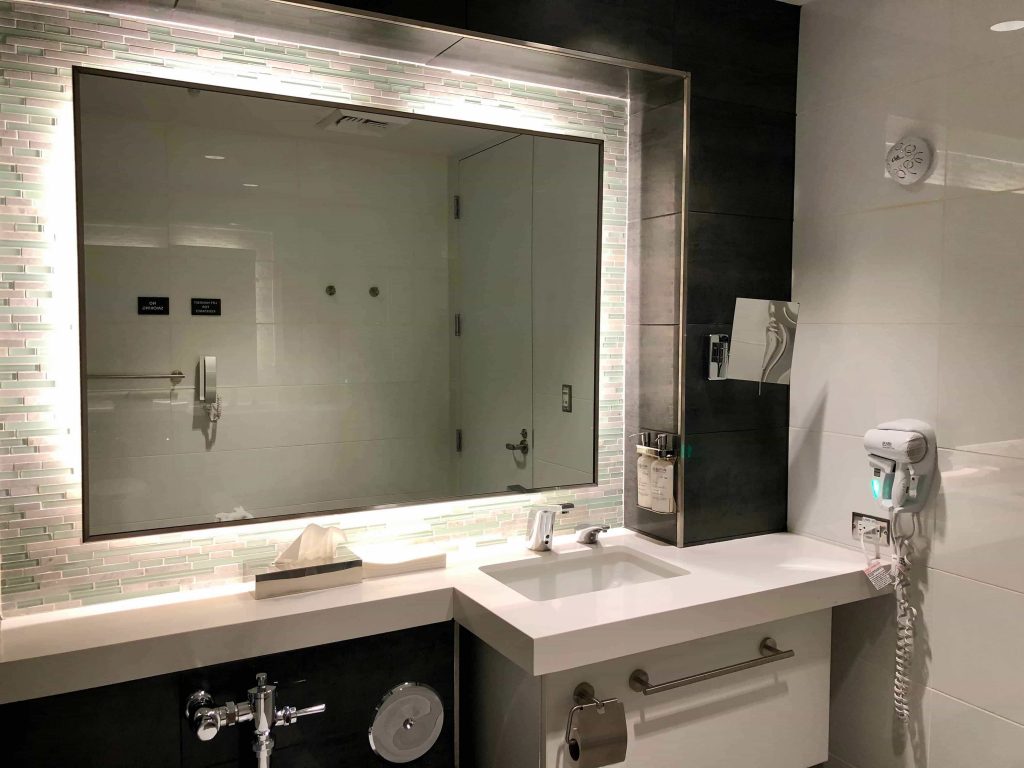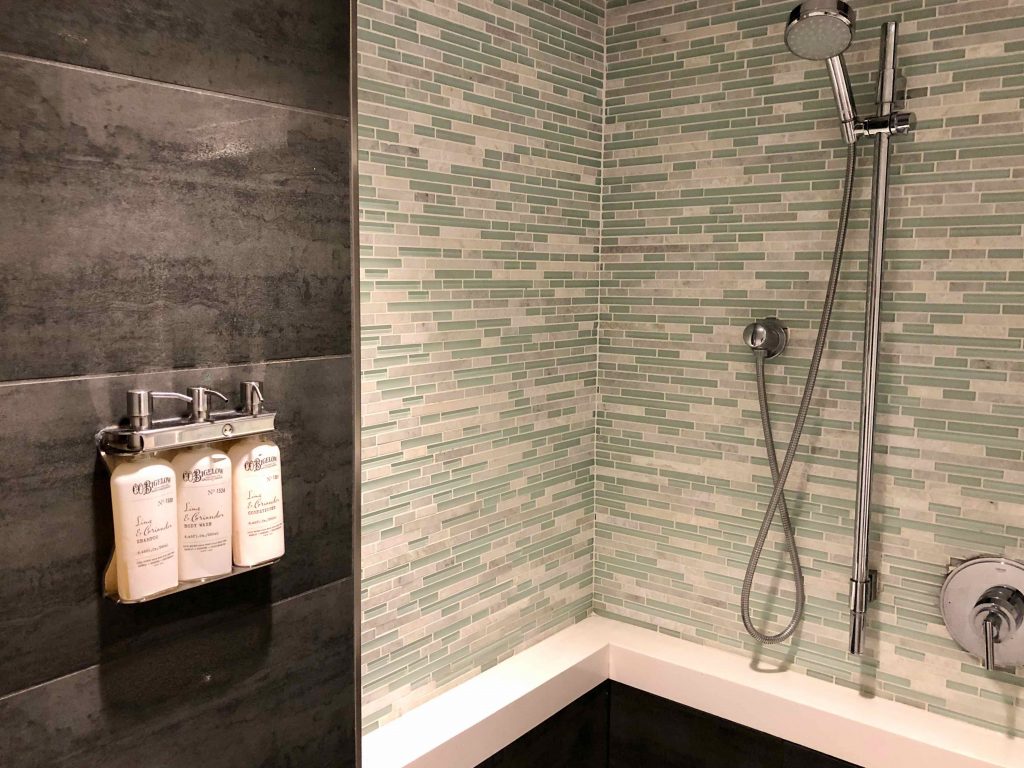 The WiFi speed was lacklustre, at 7/5 Mbps download/upload.
Customer Service
I found the customer service from the lounge attendants to be average, which is what I generally experience when flying American Airlines.
American Airlines Flagship Lounge Los Angeles access options
By class of travel: departing on or connecting to/from a flight in Business or First Class on American Airlines or a oneworld partner like Qantas or Cathay Pacific to/from:

Asia
Australia
Central America
Europe
Mexico City
New Zealand
South America
select US domestic flights: Boston (only on A321T aircraft), Miami (only on 777-300 aircraft) or New York (all aircraft)

By Qantas/oneworld frequent flyer status: oneworld Sapphire and Emerald members (plus one guest), including Qantas Gold and above, departing on or connecting to any American Airlines or oneworld partner flight, including domestic American Airlines flights
By AAdvantage status: Executive Platinum, Platinum Pro and Platinum (plus one guest) and ConciergeKey members (plus two guests) departing on or connecting to a qualifying international flight in any cabin
Full access details are on the AA website.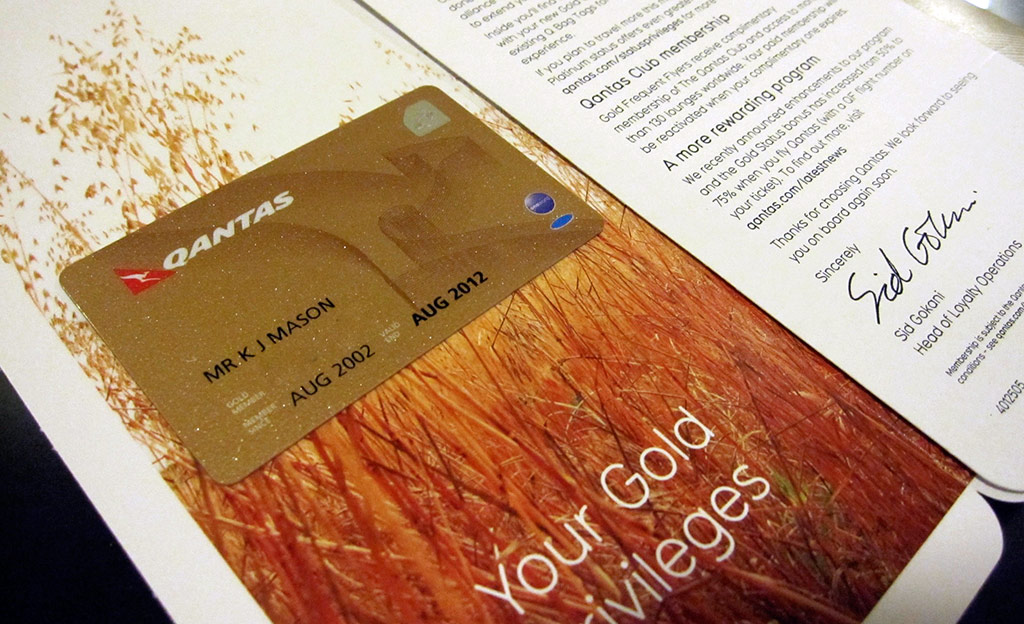 Summing up: my take
To be honest, I expected more from this lounge. Maybe it was just that it was so crowded that it was hard to relax. This lounge needs to be bigger to accommodate the number of passengers that come through.
Having said that, I've always found the food and drinks offered at Flagship Lounges to be of high quality. And the showers have always been clean and available during my visits.
These lounges are certainly a step above Admirals Clubs, which is the equivalent of a Qantas Club for AA. However, if I wanted better coffee and more variety in spaces to eat, work and relax, I would go to the Qantas lounge in the International Terminal.
What's great
Lots of food options
Exclusive dining area for First Class passengers
Wide variety of alcoholic drinks
Good natural light, especially in the afternoon
Make-your-own mimosas and Bloody Mary cocktails
Good hot water temperature in the showers
What's not great
Crowded space
Sluggish wifi
Tepid water pressure in the showers
Average customer service
Not-so-quiet 'quiet space'
Related articles
Review: American Airlines Flagship Lounge Los Angeles
was last modified:
March 10th, 2020
by