Emirates is one of the world's top airlines and their First and Business Class products are amongst the best out there.
Qantas Frequent Flyer members are lucky to be able to use their points for redemptions on Emirates, as the airline is not part of any of the major alliances.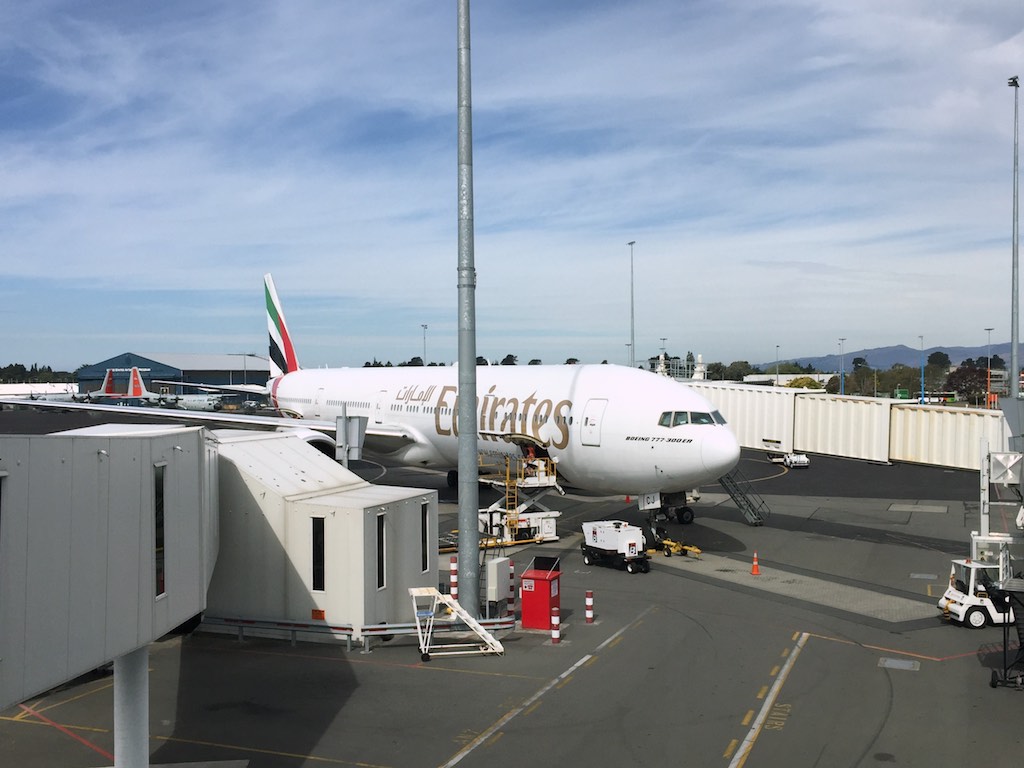 'Fifth-freedom routes' represent a novel opportunity to redeem your Qantas Points when you are nowhere near Emirates megahub in Dubai. Basically, a fifth-freedom flight is one operated by an airline between two countries that it is not registered in (Air New Zealand's Los Angeles- London flight fits into this category).
The products
Emirates A380 & 777 First Class
Whether you are flying on the Airbus A380 or Boeing 777, you will basically get the same product: a private suite, dining whenever you like, over-the-top bling and generally excellent customer service.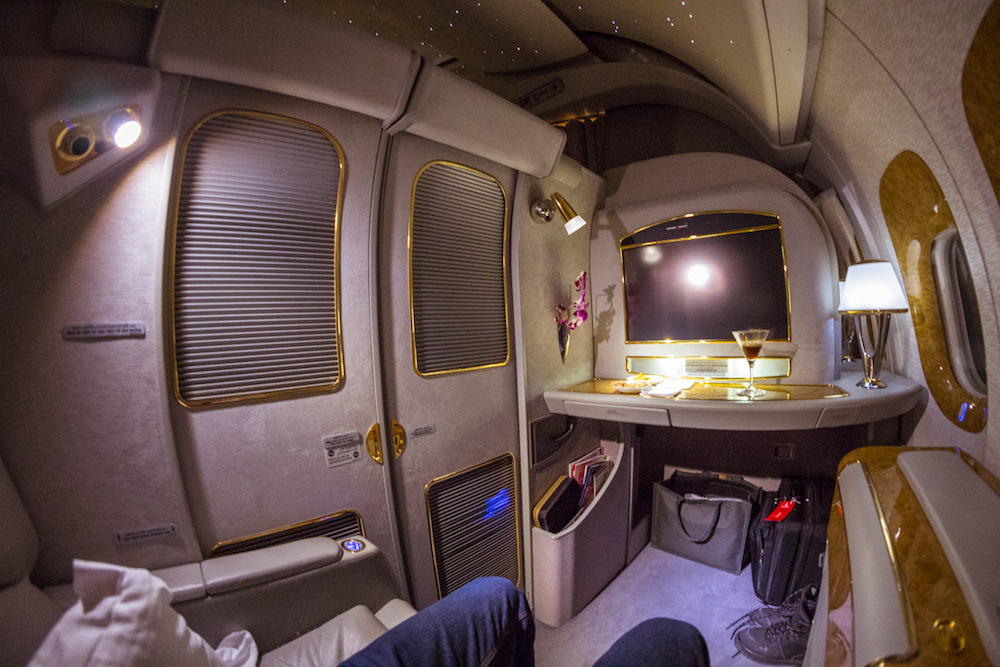 The A380 also features an onboard bar and five-minute hot shower, however, note that often the shower facilities are not available on some of the shorter flights like Christchurch – Sydney.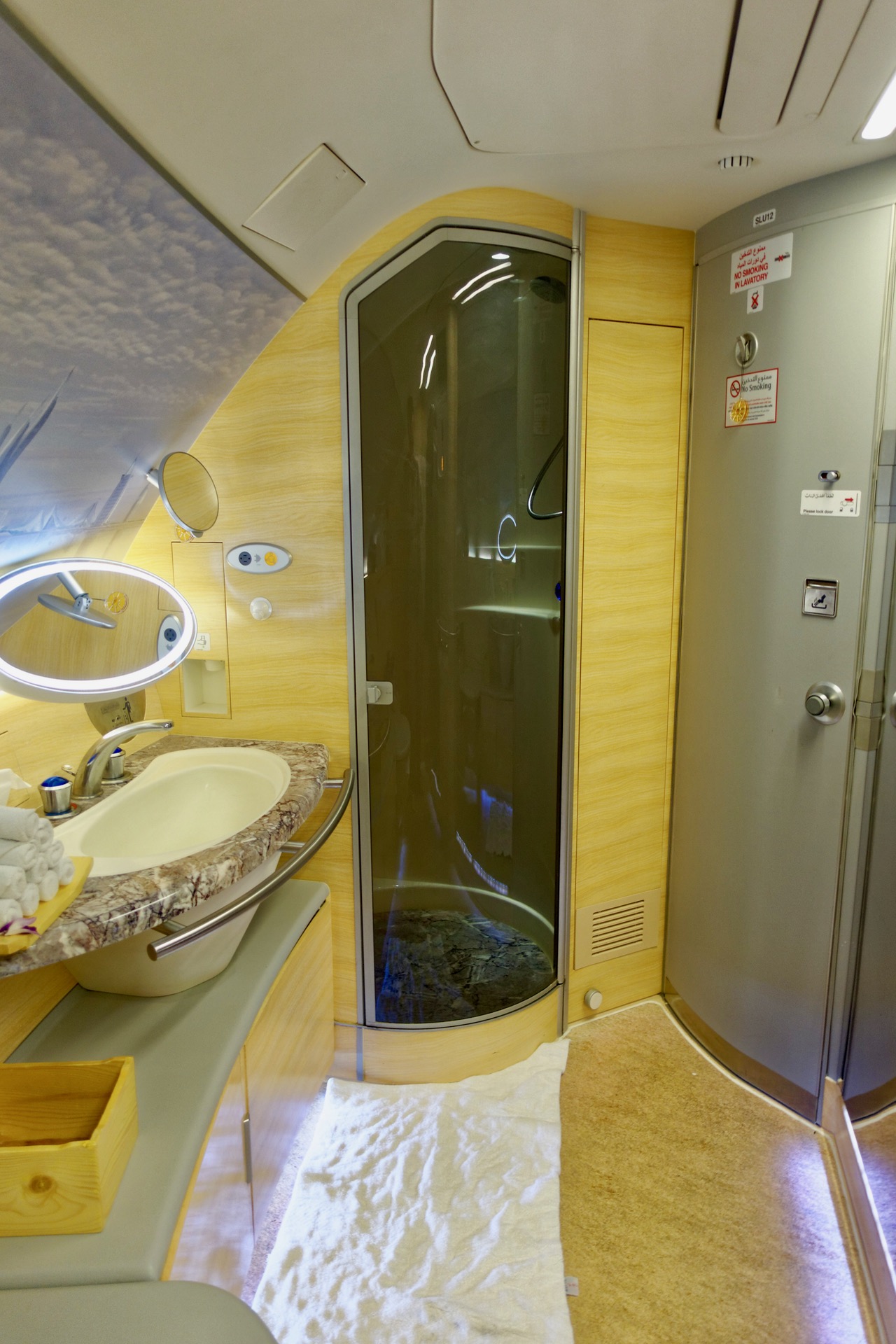 Emirates A380 Business Class
This product is not the most cutting-edge anymore—compared to, say, Qatar Airways' excellent Qsuite—but it still offers a lie-flat seat with direct aisle access for every passenger.
On these shorter routes, it will often be most spacious, stylish and comfortable way to travel.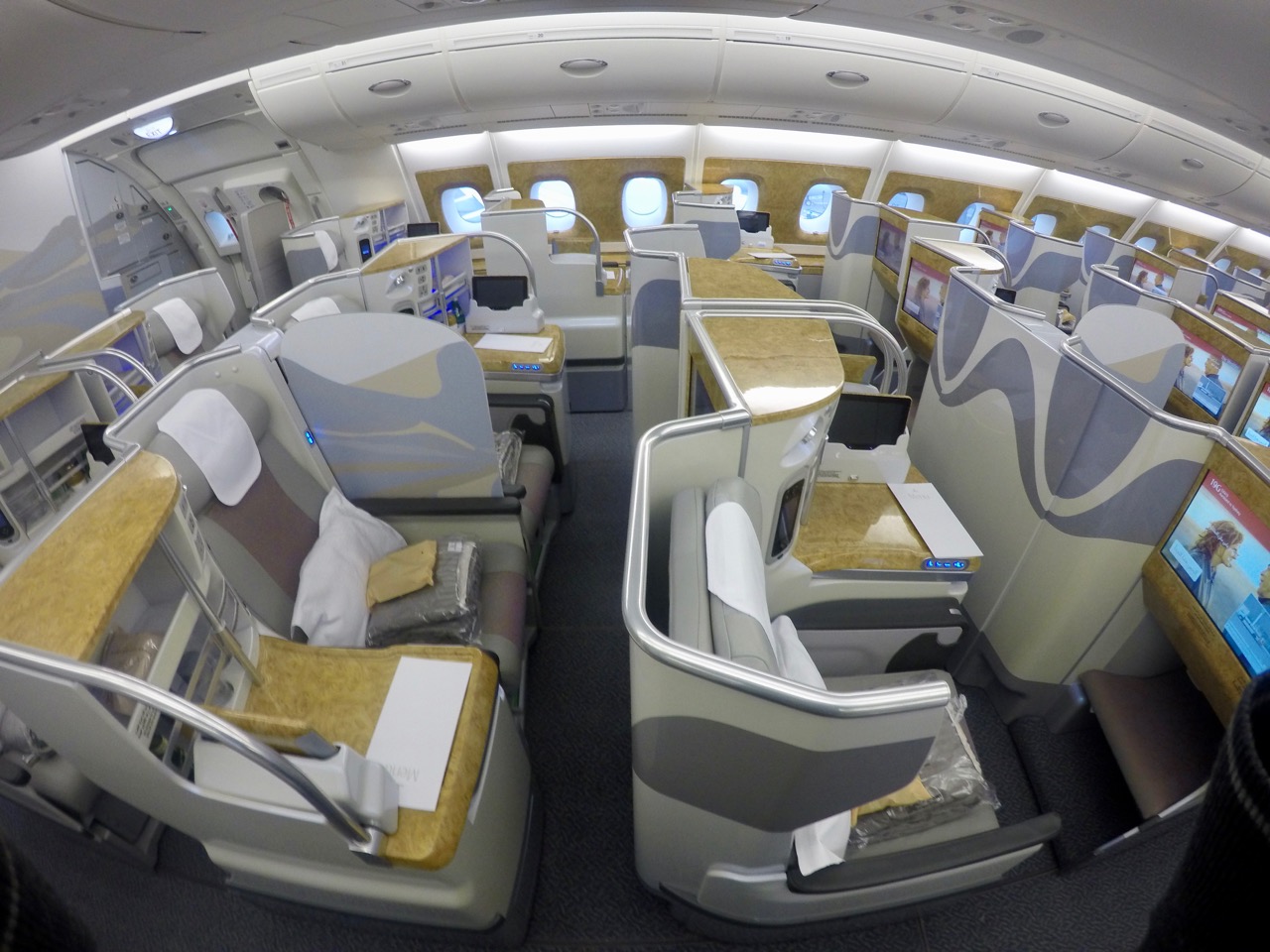 Emirates 777 Business Class
Most of the Emirates Boeing 777 fleet has Business Class set up in a 2-3-2 configuration, which is far from ideal compared to what is on offer on the A380.
If you couple that with the fact that the seats do not recline to lie-flat, you will see why I have left this option out of the table below – with the exception of Auckland to Denpasar – as it is not a redemption to aim for.
I find it alright for flights to Bali, where as a leisure route, seats where couples or families can sit together can be ideal.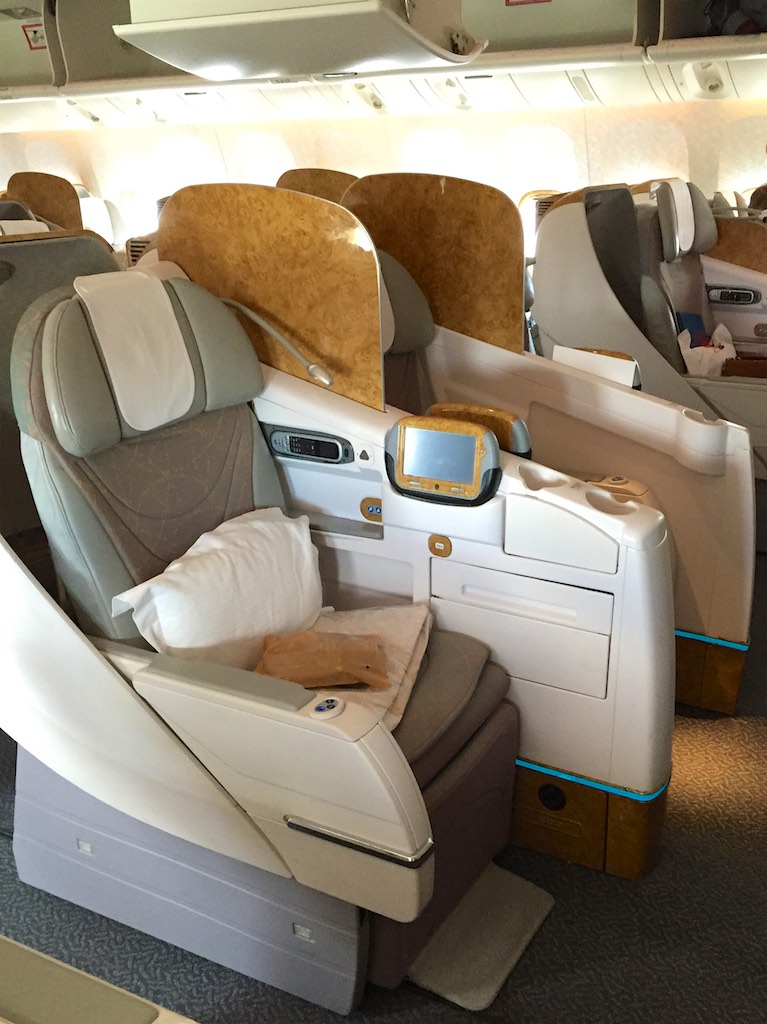 Lounges
Emirates has one of the most consistent lounge products in the world and in most ports, you will generally have a quiet space to work in, the option to have a shower and the chance to grab a bite to eat before your flight.
If you are departing from Sydney or Melbourne in First, however, I would strongly recommend accessing the superior Qantas International First Lounge instead of the Emirates Lounge. Otherwise if you're in Business, the Emirates Lounge is far quieter and more spacious, so opt to go there instead of the Qantas International Business Lounge.
Fifth-freedom routes & pricing
Emirates operate a number of these type of flights around the world. Here are some of the best redemptions with their pricing in Qantas Points:
The last four routes in the table below are not-as-cheap redemptions but are still relevant for our region.
| Route | Aircraft | First Class | Business Class |
| --- | --- | --- | --- |
| Hong Kong - Bangkok | A380 | Not offered | 24,000 points + $66 |
| Larnaca - Malta | 777 | 36,000 points + $299 | Angled-flat seat |
| Christchurch - Sydney | A380 | 54,000 points + $79 | 36,000 points + $79 |
| Rio de Janeiro - Buenos Aires | 777 | 54,000 points + $40 | Angled-flat seat |
| Singapore - Colombo | 777 | 54,000 points + $75 | Angled-flat seat |
| Auckland - Denpasar | 777 | 90,000 points + $218 | 60,000 points + $218 |
| Sydney - Bangkok | A380 | 90,000 points + $365 | 60,000 points + $365 |
| Melbourne - Singapore | A380 | 90,000 points + $356 | 60,000 points + $356 |
| Brisbane - Singapore | 777 | 90,000 points + $366 | Angled-flat seat |
All redemption figures are for one-way travel and taxes are an approximate conversion to NZD.
All of these flights can be booked through the Qantas website except the Larnaca – Cyprus one, for which you will need to search for availability on the Emirates Skywards website and then phone Qantas to book.
Summing up
We are lucky in New Zealand to have a number of Emirates services not only to/from Dubai but to Australia and Southeast Asia too. There are also options to use your Qantas Points on Emirates fifth-freedom flights in a few other parts of the world.
Make sure to compare Emirates' award availability, redemption pricing and taxes against other Qantas partners operating on the same routes, e.g. Cathay Pacific between Hong Kong and Bangkok and LATAM between Rio de Janeiro and Buenos Aires, but you may well find that flying the Gulf carrier in a region nowhere near the Middle East may be your best option.
Have you used your Qantas Points for travel on any of the routes above? Or do you have any other suggestions for good-value Emirates fifth-freedom flights? Share in the comments below!
---
Looking for more inspiration for how to spend your hard-earned frequent flyer points?
Here are some of our Best Uses of Points guides. There may be some overlap but each guide has its own twist.
Airpoints
Qantas
Velocity
Other programs
Seven of the cheapest Qantas Points redemptions for luxurious Emirates flights
was last modified:
October 8th, 2018
by
Seven of the cheapest Qantas Points redemptions for luxurious Emirates flights
was last modified:
October 8th, 2018
by