Following on from our post on the cheapest Qantas Points redemptions for luxurious Emirates flights, here are some ways you can enjoy the widest bed in the sky and fantastic lounges.
The product
The Hong Kong-based carrier's top premium product currently has the widest seat in commercial aviation: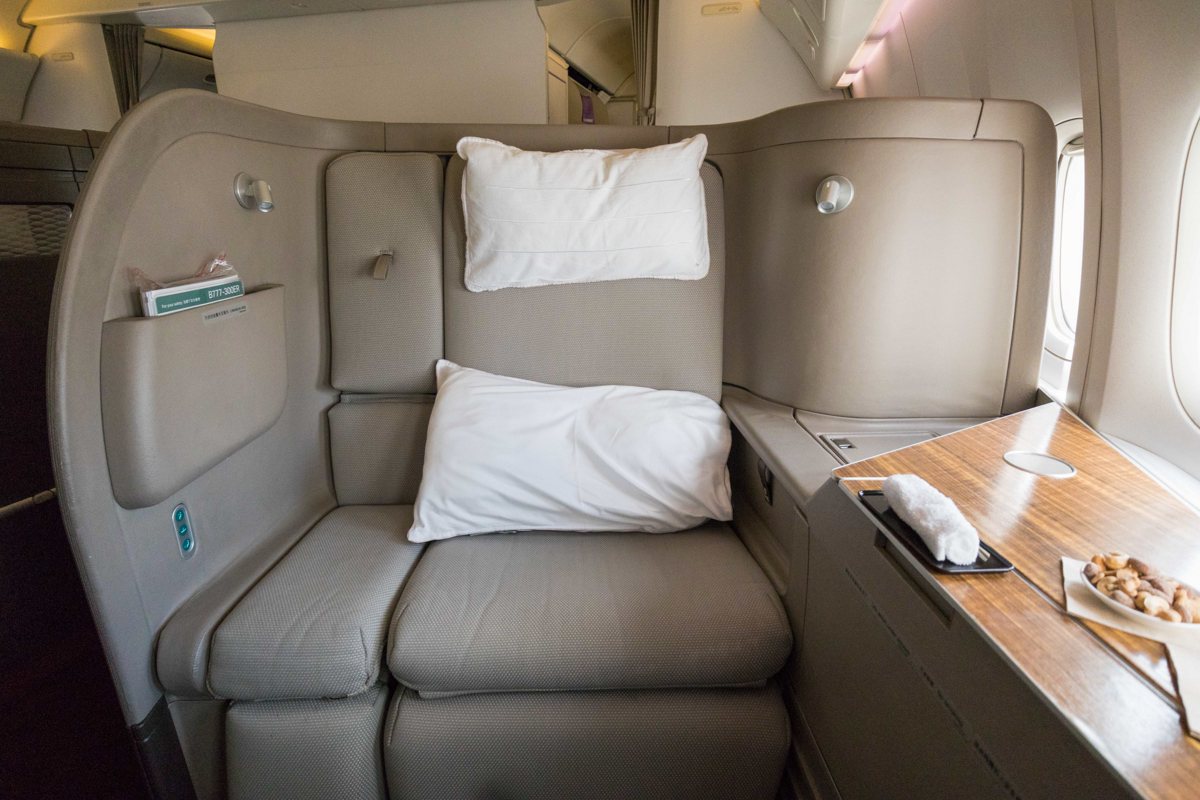 with the cabin set up in a 1-1-1 configuration (aim for the left-hand side for more privacy).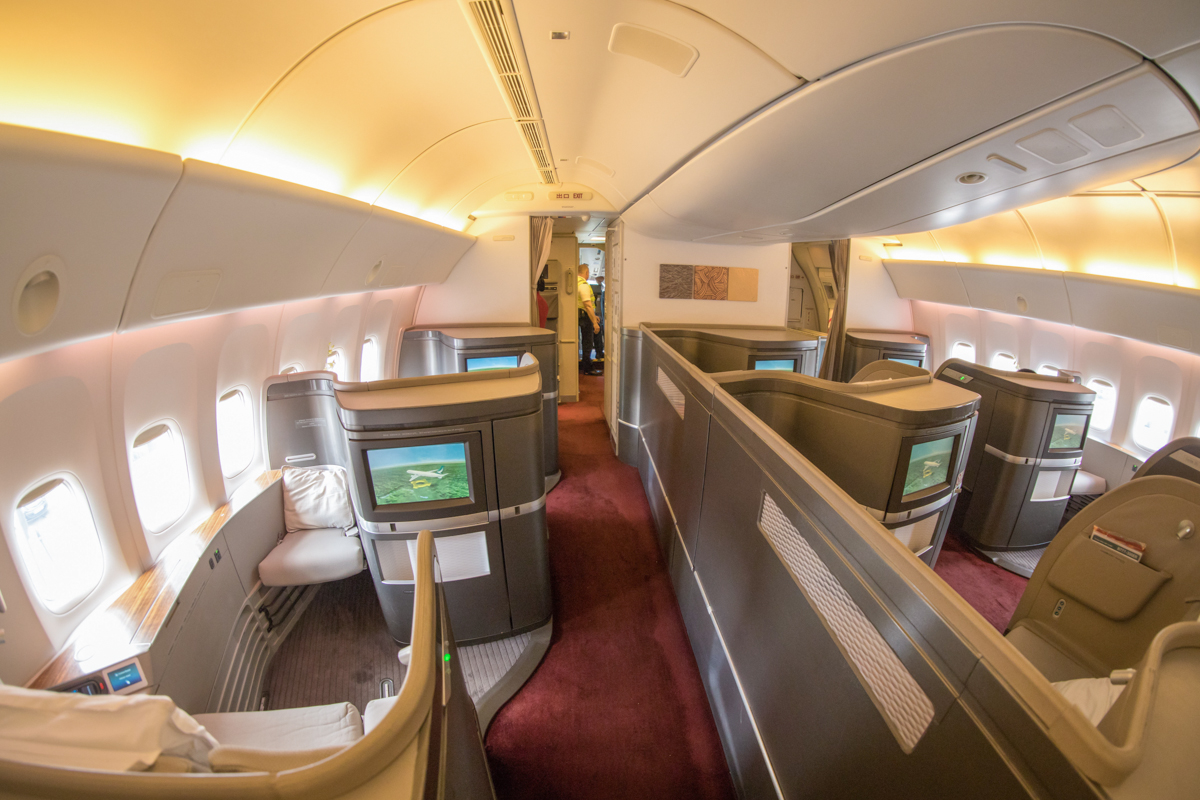 Your seat turns into a very comfortable bed: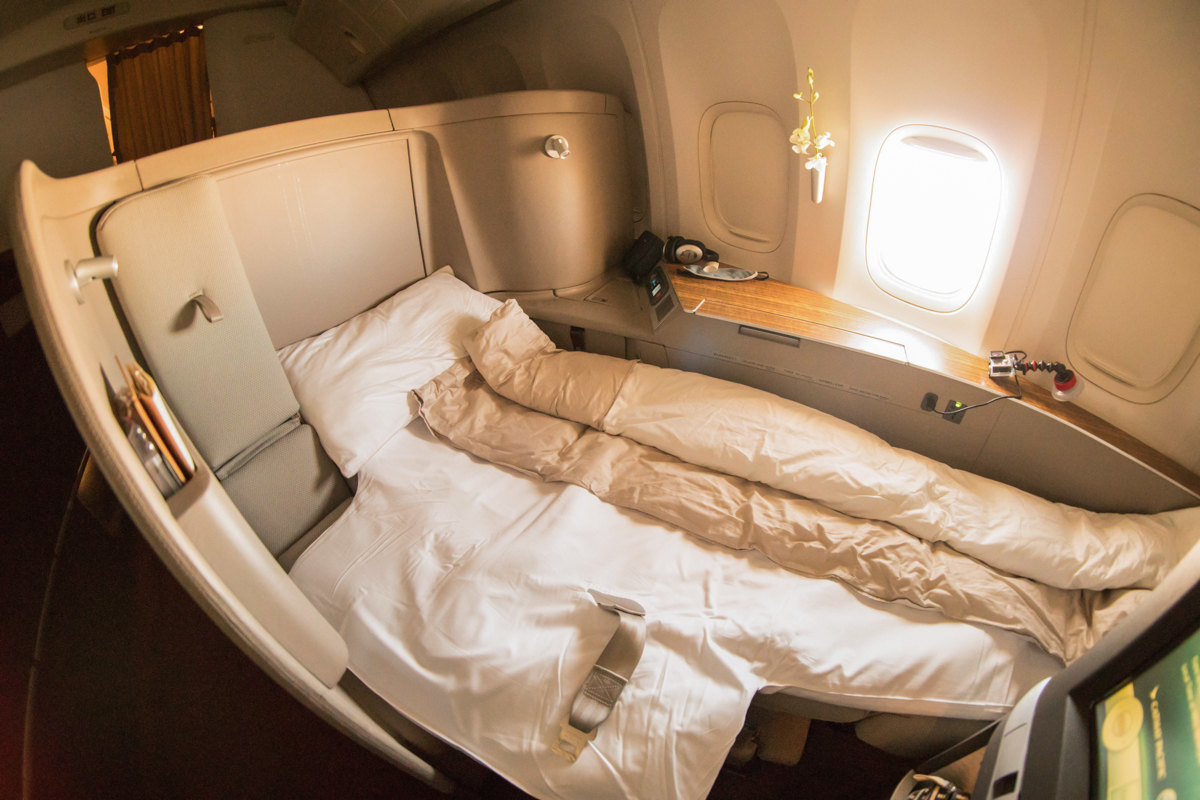 but the food is generally not as good as what you would find on Emirates or Qatar Airways.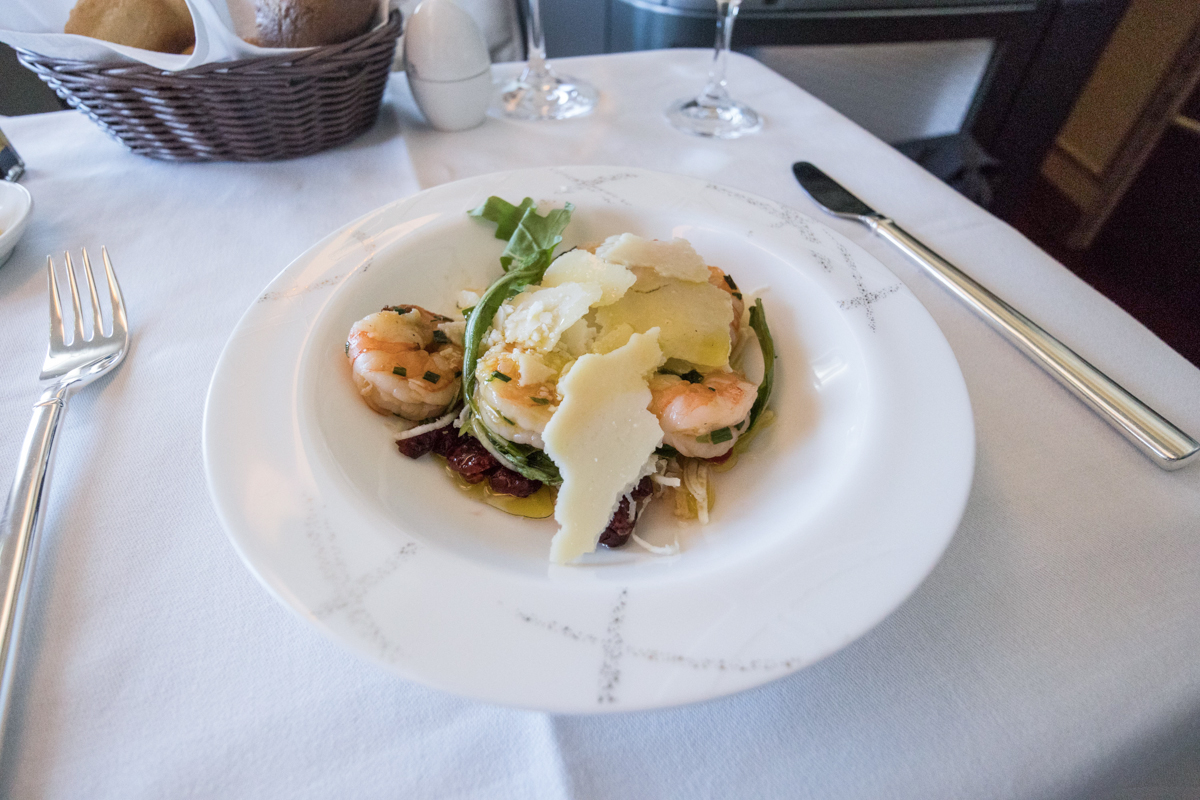 If departing from Hong Kong, you will enjoy access to the fantastic The Pier and The Wing First Class Lounges, where you can enjoy a private day suite or cabana, respectively.
Routes & pricing
Below are some of the cheapest ways to fly Cathay Pacific First Class using Qantas Points, with most being within Asia, so they are useful when piecing together an intra-Asia trip.
Included also is a unique fifth-freedom flight between New York and Vancouver, which is currently the most comfortable way to travel within North America.
The airline also flies First Class from Hong Kong to Europe and North America but these routes are not the focus of this article as the longer distances require more Qantas Points.
Note that Cathay Pacific do not operate a First Class cabin on flights to/from New Zealand.
| Route | Pricing |
| --- | --- |
| Hong Kong - Taipei | 26,000 points + $64 taxes |
| Hong Kong - Bangkok | 38,000 points + $68 |
| Hong Kong - Manila | 38,000 points + $64 |
| Hong Kong - Tokyo | 56,000 points + $64 |
| Hong Kong - Seoul | 56,000 points + $64 |
| Hong Kong - Singapore | 56,000 points + $64 |
| Hong Kong - Beijing | 56,000 points + $64 |
| New York JFK - Vancouver | 78,000 points + $66 |
All redemption figures are for one-way travel. Pricing is in Qantas Points and taxes are an approximate conversion to NZD.
A reminder – if you are thinking of using American Express Membership Rewards points to make one of these redemptions, it may be better to transfer to Asia Miles and redeem with them direct, as the points pricing for a standard award will be lower. Check availability first though, as there have been reports in recent months of award seats being released to partners like Qantas ahead of Asia Miles members.
A note on taxes
Flights departing Hong Kong have historically had minimal or no fuel surcharges added to them. However, from 1 November 2018, the Hong Kong Government will allow airlines to add fuel surcharges, meaning that the tax figures above will increase.
If you are reading this before the changes come into effect, then you may want to lock in travel before the taxes increase; if you are reading after the changes have been put in place, then it may become cheaper to fly to Hong Kong rather than from Hong Kong (but then you would have to forgo enjoying the First Class Lounges at Hong Kong Airport).
My experience
In June 2018, I flew from New York JFK to Vancouver and got to enjoy this fantastic product for almost six hours!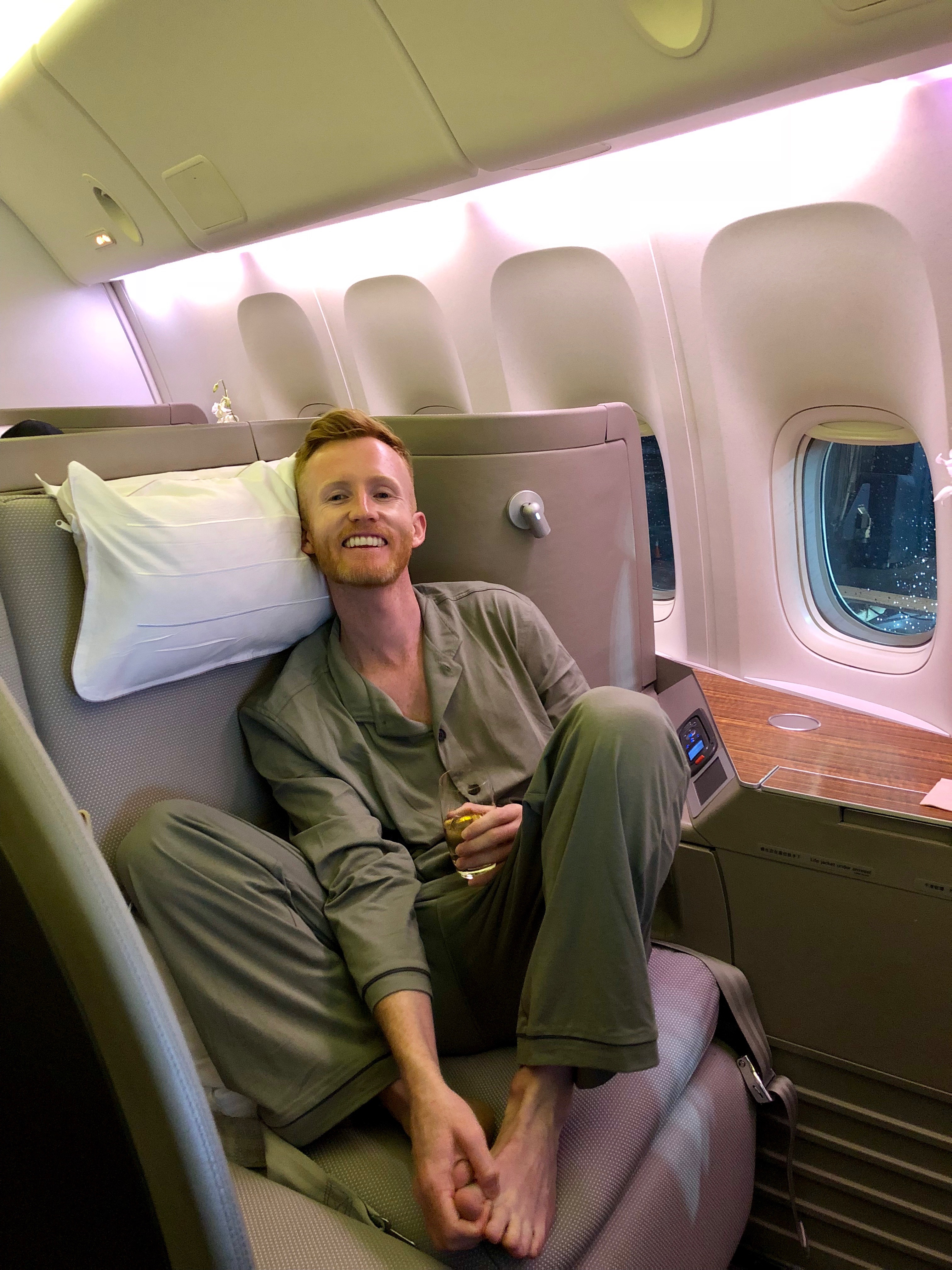 Plus, before boarding, I got access to the Flagship First Dining area in the American Airlines lounge and had one of the top three meals of my life.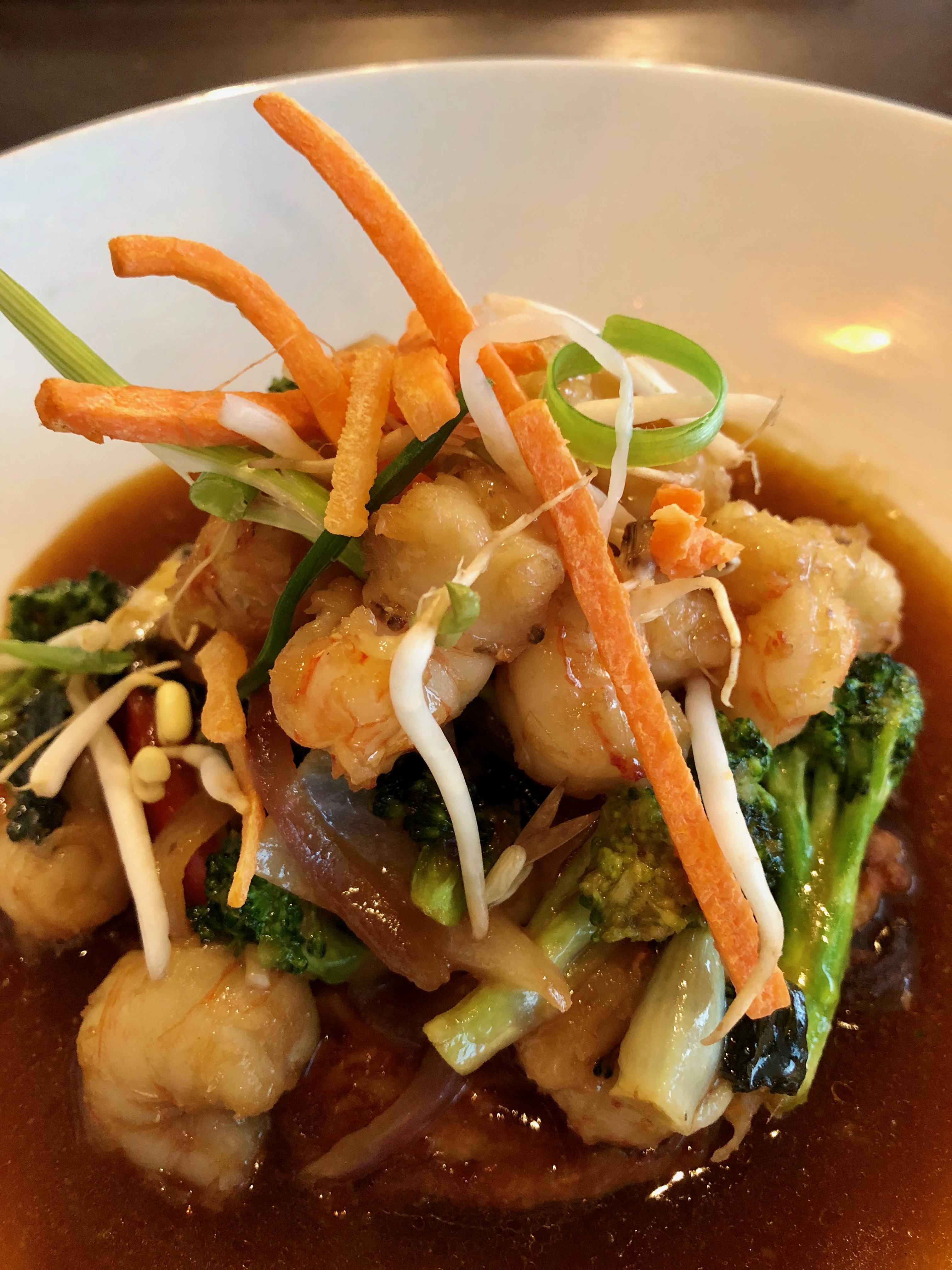 I consider this to be one of the best redemptions I have made.
How to book an award seat
Summing up
Cathay Pacific's First Class product is not the best in the world but definitely ranks up there in terms of comfort, customer service and lounge access.
If you have a healthy balance of Qantas Points and are wondering what do do with your points, one of these redemptions might be a good one to aim for.
---
Looking for more inspiration for how to spend your hard-earned frequent flyer points?
Here are some of our Best Uses of Points guides. There may be some overlap but each guide has its own twist.
Airpoints
Qantas
Velocity
Other programs
How to experience Cathay Pacific First Class for only 26,000 Qantas Points
was last modified:
October 18th, 2018
by
How to experience Cathay Pacific First Class for only 26,000 Qantas Points
was last modified:
October 18th, 2018
by