With the largest lounge network in Australia and a respectable offering in New Zealand and overseas, Qantas lounge access is a valuable perk to passengers travelling in Business or First Class, higher-tier frequent flyers, and Qantas Club members.
In this guide, we outline the six different types of Qantas lounges, where they are located, which ones are the most basic and which are the best, our experiences of select lounges, and the methods to gain access.
The six lounge types in Qantas' lounge network
Qantas doesn't really win out in New Zealand in terms of lounges, with the Koru International, Domestic and Regional lounges being wonderful in their design and offerings. However they obviously have a great lounge network in Australia and at their key international destinations overseas.
Qantas has six different types of lounges (which we have ranked in order of service quality and facilities):
Domestic Qantas Club: the most common type and lowest-tiered Qantas lounge, with 24 across the network, in all Australia capital cities as well as far afield as Karratha, Devonport and Mackay
Domestic Business Lounge: a step up from a Qantas Club, it has better food and drink offerings, and is quieter and smaller. There are five Domestic Business Lounges, in Sydney, Melbourne, Brisbane, Perth and Canberra
International Business Lounge: for departing international flights from Sydney, Melbourne and Perth, plus a number of overseas locations in Auckland, Hong Kong, Honolulu, Los Angeles, Singapore, Tokyo Narita and Wellington
International (Premium) Lounge: there are currently three of these combined Business and First Class Lounges, in Brisbane, Hong Kong and London Heathrow
International First Class Lounge: for First Class passengers and elite frequent flyers in Sydney, Melbourne, Auckland, Los Angeles and Singapore
Chairman's Lounge: invitation-only lounges in major Qantas hubs such as Sydney, Canberra and Brisbane, for members including politicians, high court judges, CEOs and celebrities; number of members is said to be around ~7,000 – and I've always wondered whether there are any Kiwis on this list!
You can see a full list of Qantas lounges here.
Eligible Qantas customers also have access to associated lounges run either by partner airlines (such as Emirates, American Airlines and British Airways) in key airports where Qantas does not operate its own lounge, such as London Heathrow, Dubai, New York, San Francisco, Dallas/Fort Worth, Johannesburg and Bangkok, or generic airline lounges shared by numerous airlines, such as the Manaia Lounges in Queenstown and Christchurch.
Key lounges which the Point Hacks team has reviewed
Auckland International Business Lounge
Whilst functional and conveniently-located, this lounge is old and tired, and one of the more disappointing in the Qantas network.
Partner airline Emirates' lounge is a good alternative in Auckland, if you can gain access.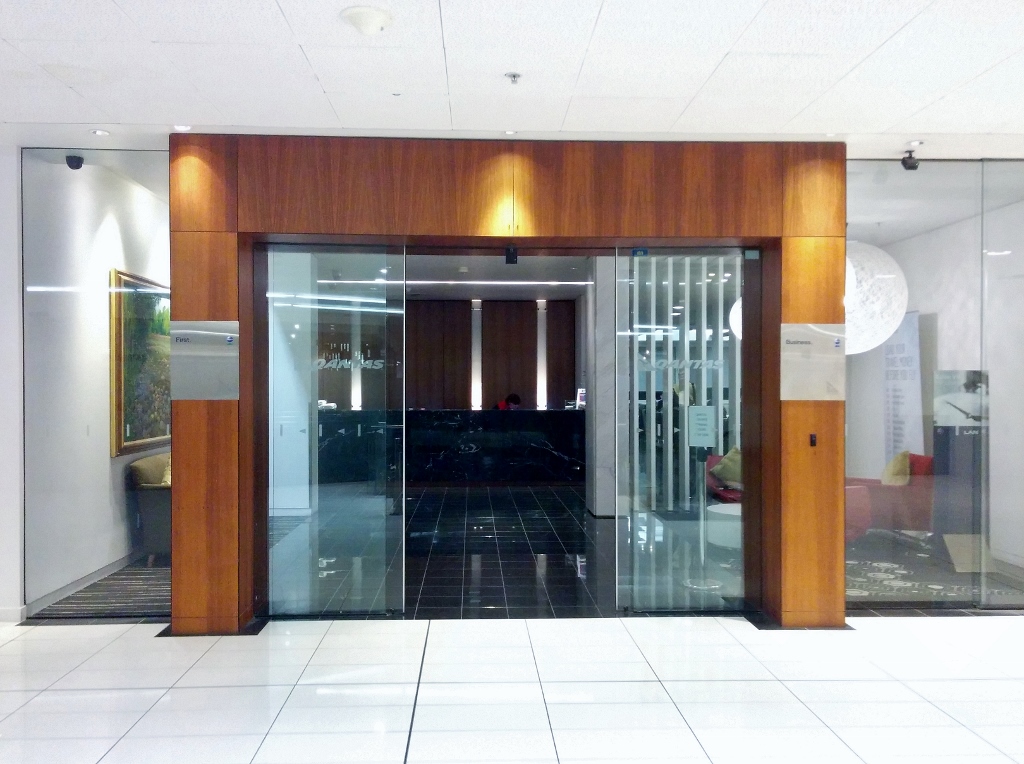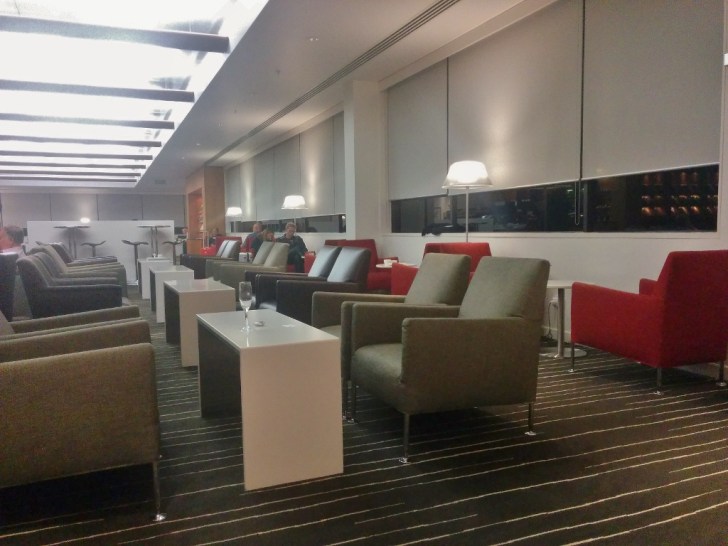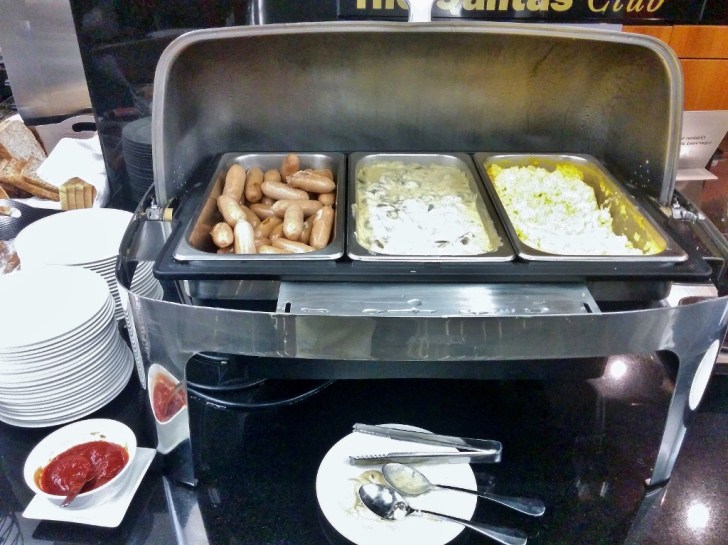 Sydney
Consistently ranked as one of the world's top ten airport lounges, we give the International First Class lounge a five-star rating.
This lounge goes above and beyond by allowing you to tailor your experience, with table service either in the restaurant area or at your lounge seats, a good menu, spa offerings and a full bar.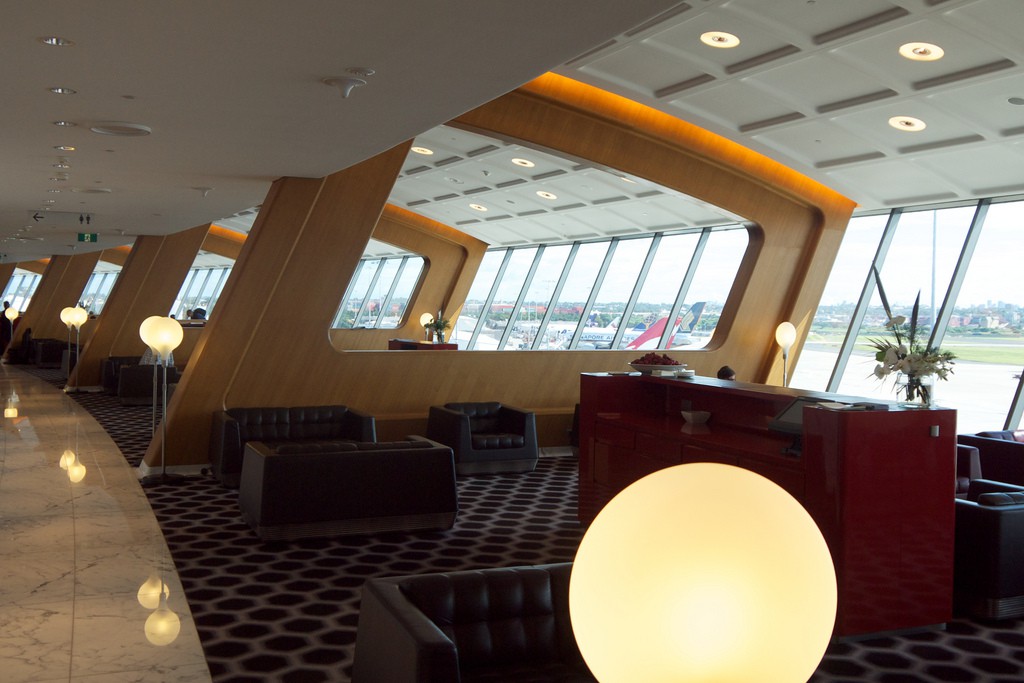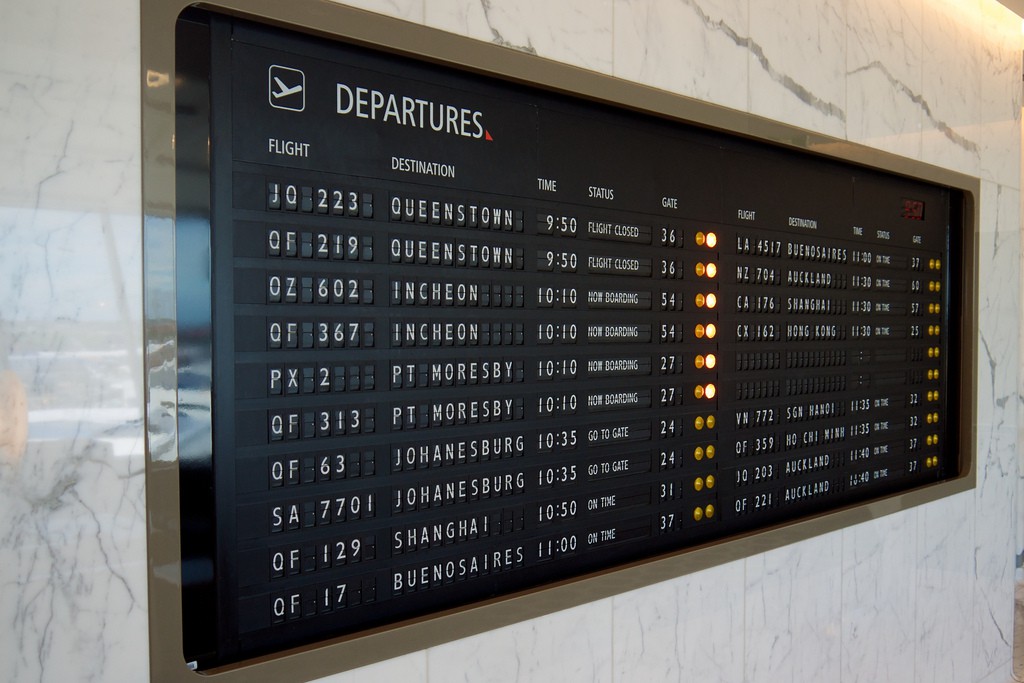 The International Business Lounge is disappointing and thankfully due for an upgrade by late 2020.
And the Domestic Business Lounge is well-regarded for its food, drink and comfort but is a little behind the curve when it comes to Qantas' latest lounge design ethos.
Melbourne
The International First Lounge is like a mini clone of the Sydney lounge but has a bit less of a 'wow' factor.
Having said that, the Melbourne lounge is more intimate than Sydney's, and we find it a more relaxing, personal experience, with staff members really willing to interact and give decent personal service.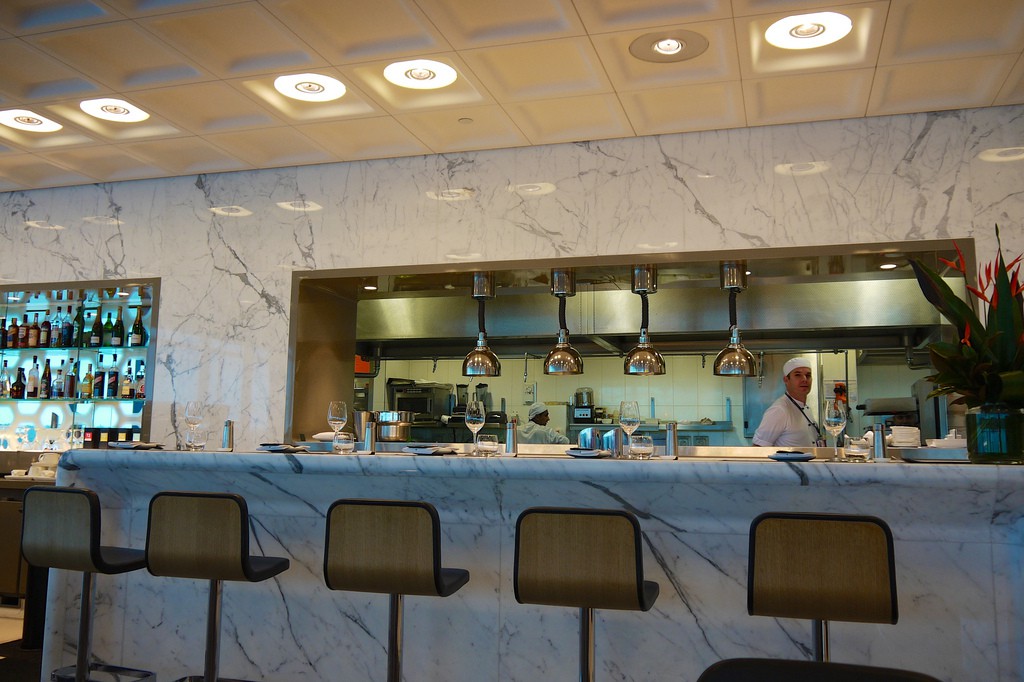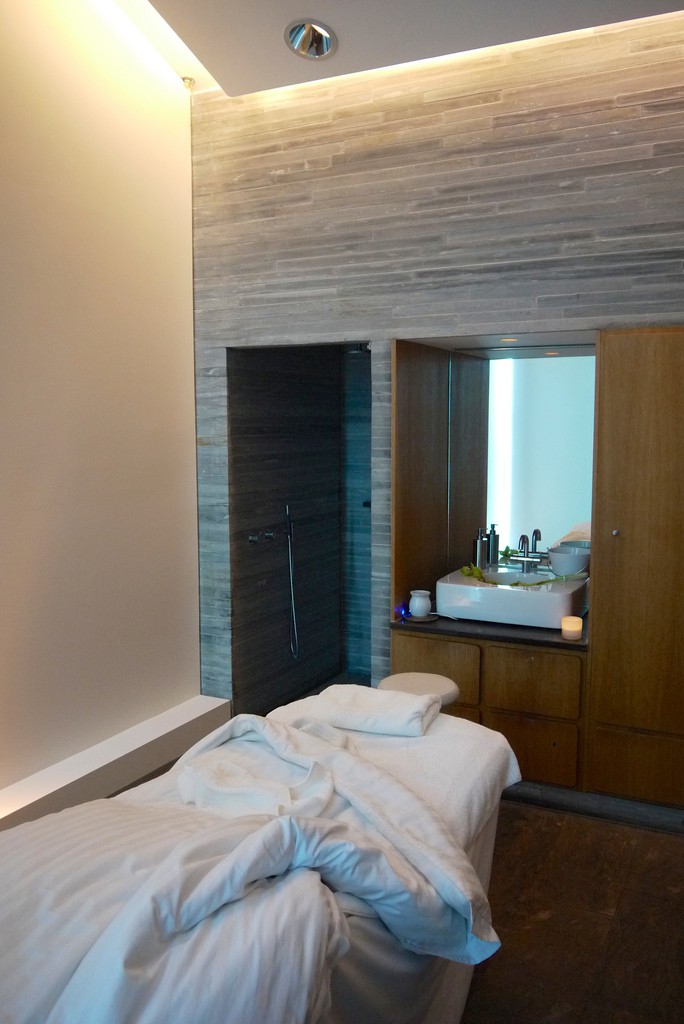 There is also a Qantas International Business Lounge in Melbourne. It's a big workhorse lounge that caters for guests flying on Qantas, oneworld partner airlines (many Cathay Pacific guests prefer this lounge over the Cathay Pacific one) and non-alliance partners like China Eastern.
Both the Domestic Business Lounge and Qantas Club were renovated in 2018.
The Qantas Club is the go-to lounge for many of Qantas' frequent flyers and lounge members plus their guests, with well-utilised spaces, good distinct zones for relaxing and working/eating. While the food options are certainly nothing to write home about, there is absolutely nothing to complain about either.
The Domestic Business Lounge is an exclusive area which caters to Business Class guests, Platinum Frequent Flyers and higher.
Brisbane
The Domestic Business Lounge might just be one of the best in Qantas' entire portfolio.
It carries a common theme of promoting health and wellness in its spaces, lighting, and food and beverage offerings.
The Qantas Club offers a welcome escape from the main terminal but, like the other Qantas Clubs, can get crowded.
Perth
The Qantas Club is the main lounge for the majority of Qantas' frequent flyers and lounge members flying interstate from Western Australia, which means it can get quite full at times.
The combined Domestic/International Business Lounge has a relaxing ambience and 'premium' feel to it and is complete with high-quality furnishings and amenities.
If you are flying nonstop to London, then you may prefer the International Transit Lounge instead. Access to that lounge is granted both to those departing from Perth and those arriving in Perth from other cities and connecting onto the London flight.
Los Angeles
We gave this lounge a solid four-star rating for its spaciousness, fast wifi and well-stocked bar, but it is let down by dark lighting, some disappointing food and no tarmac views.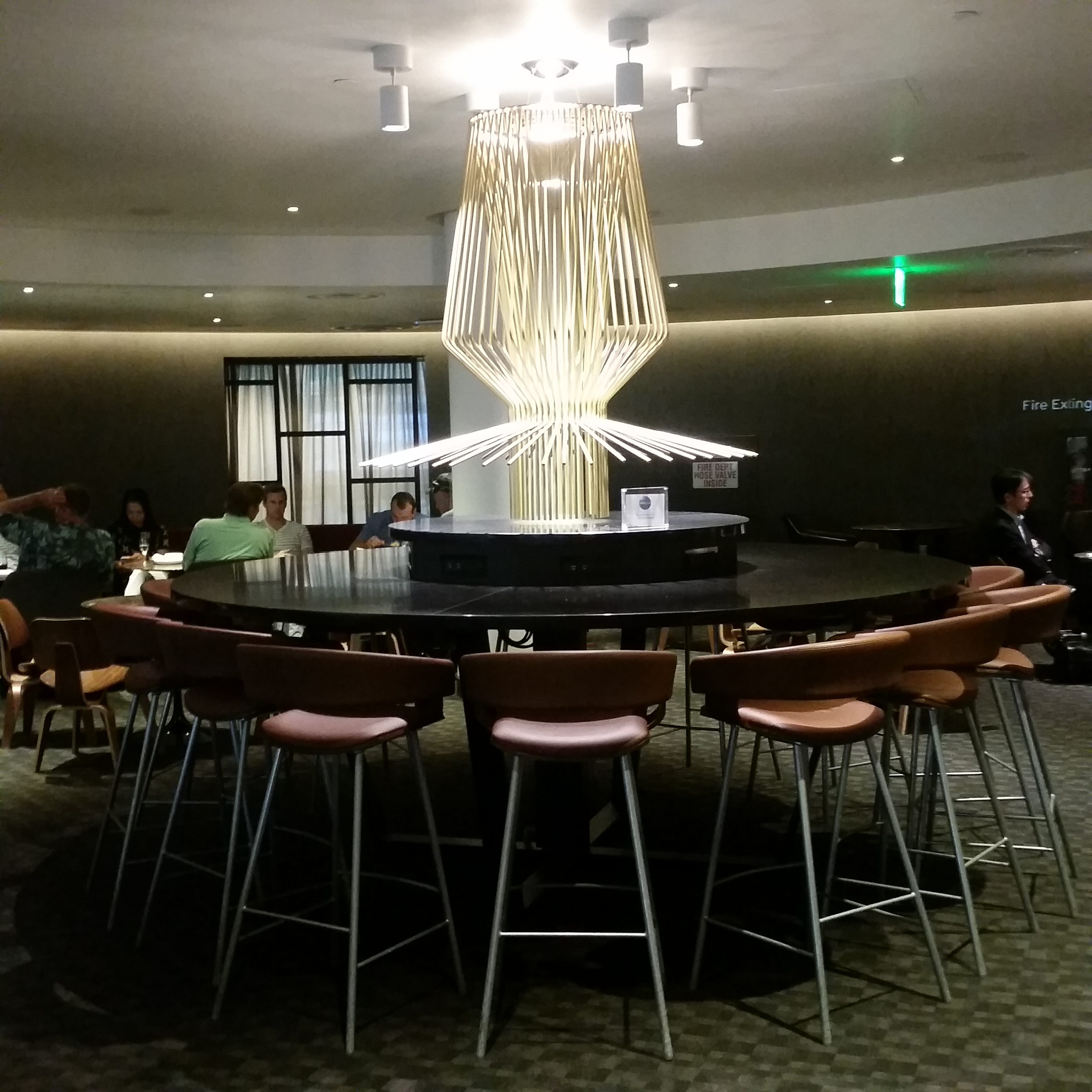 It is run by Qantas in partnership with oneworld partners British Airways and Cathay Pacific. As such, single-use complimentary passes cannot be used at this lounge, nor can Emirates Skywards frequent flyers gain access as it is technically a oneworld, not Qantas, lounge.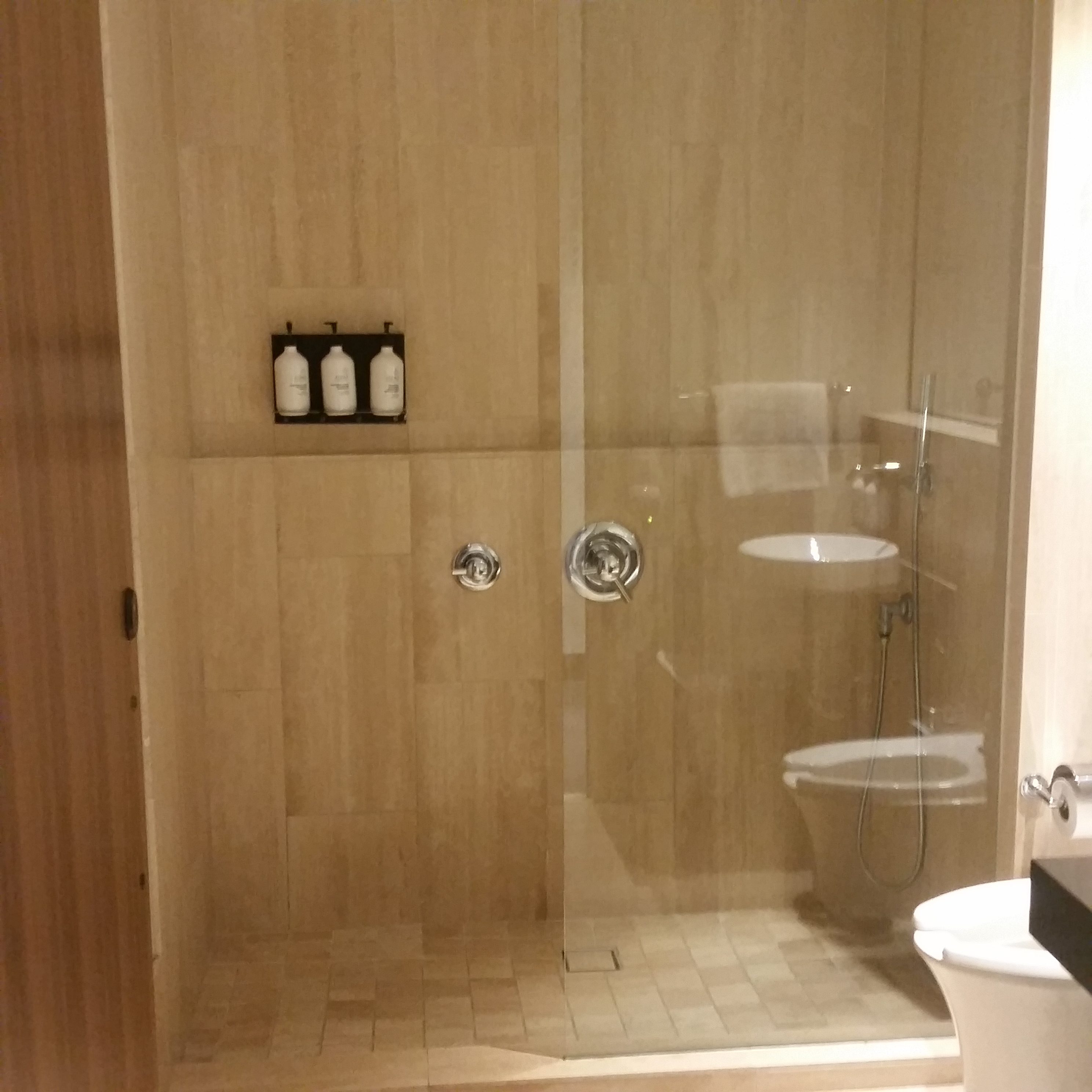 Thanks to the link path between Thomas Bradley and Terminal 4, eligible passengers heading to Auckland or Christchurch on American Airlines flights can also make good use of this lounge.
Passengers eligible for access include those travelling in Qantas or American Airlines Business Class, higher-tier Qantas and oneworld Frequent Flyers, and Qantas Club members.
There is also the excellent International First lounge for eligible customers.
Hong Kong
Qantas operates this mixed lounge to service their daily flights to Sydney, Melbourne and Brisbane, with some table-service dining options and a full-service bar.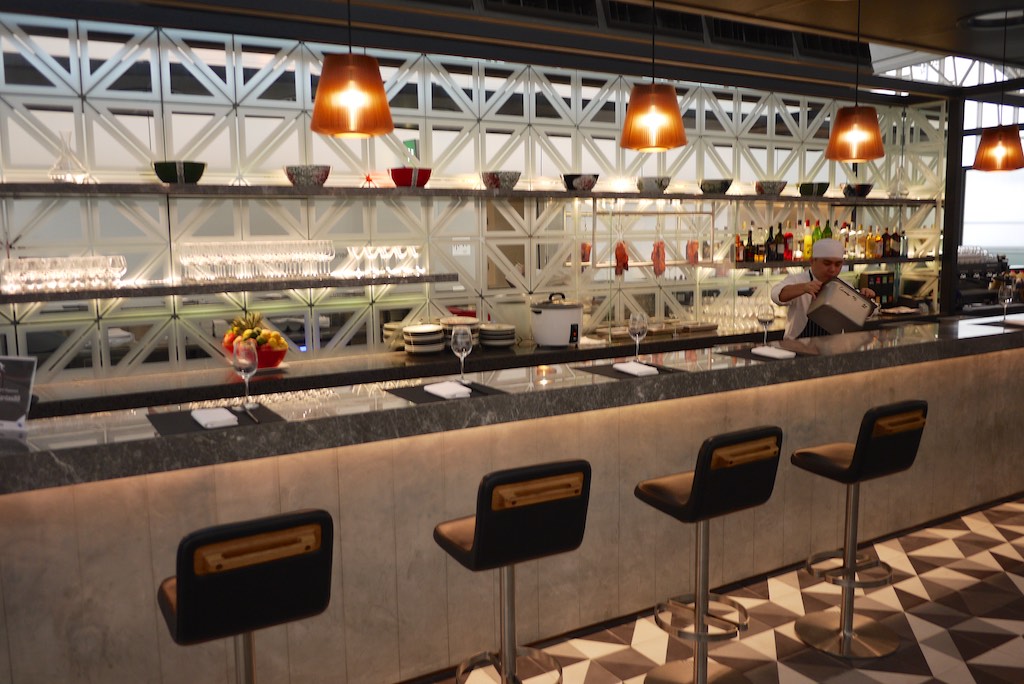 This lounge is a massive improvement over the International Business Lounges in Auckland, Sydney and Melbourne, showing how Qantas needs to invest in their other Business Class lounges to bring them up to the same level.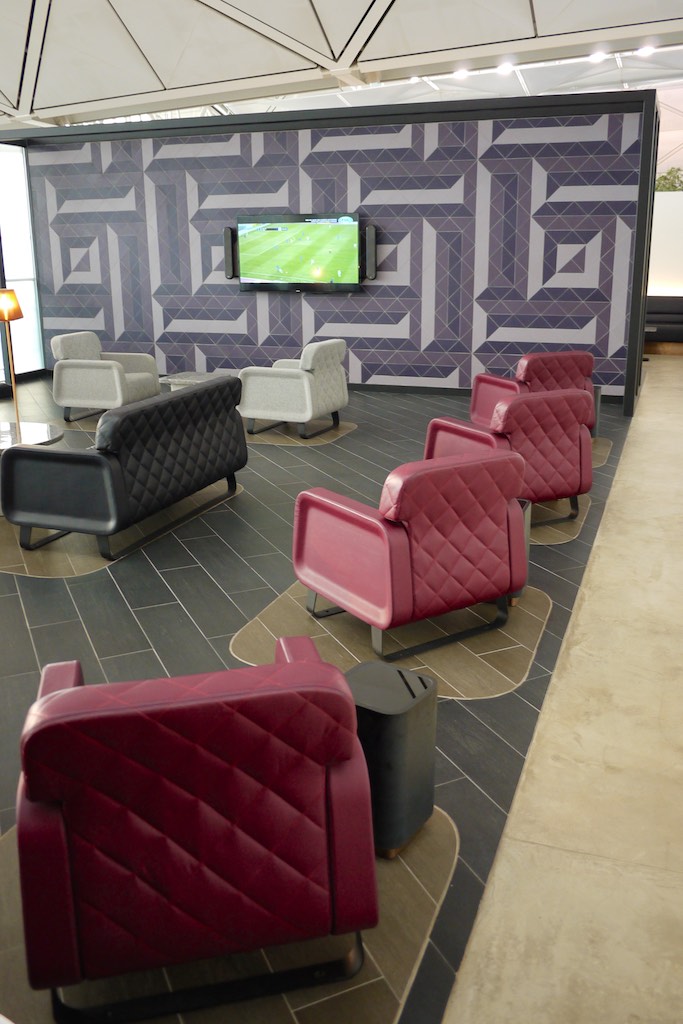 What to expect when you use the Qantas lounges
Obviously, with six different types of lounges, you'll receive quite a different experience in each.
Starting at the bottom, at most Qantas Clubs, you can expect:
Snacks
Tea, coffee and beverages
Barista
Toilets
Wifi
Computers
Newspapers and magazines
Family zone
In addition to the above services and facilities, Domestic and International Business Lounges will also tend to offer:
Lounge dining
Bar service
Showers
Moving up, the International, International First and Chairman's Lounges will have more a attractive interior design and enhanced personal service from staff, as well as wider food and drink offerings.
Ways to access Qantas lounges
Obviously, whether paying in cash for a flight or redeeming an award in First or Business Class, you will have access to the lounge corresponding to the cabin in which you are flying.
Higher-tier Qantas (starting at Gold status) and oneworld Frequent Flyers (starting at Sapphire status) also have access to these lounges, regardless of the cabin in which they are flying.
If you are a Gold or Elite Airpoints Member, you will get access to Qantas Club lounges if flying on an NZ codeshare in Australia.
Buying a Qantas Club membership will give you a year's access to Qantas Clubs, International Business Lounges and associated lounges.
All passengers regardless of airline or cabin flown can purchase a day pass for the following lounges:
Perth T1 international: AU$70
Auckland Business Class: NZ$60
Hong Kong: HK$450
Wellington: NZ$55
Los Angeles Business Class: US$75
Los Angeles First Class: US$150
London Heathrow: £55
In addition to this, Qantas also offers some lower-tier frequent flyers the opportunity to buy a day pass for some other Qantas lounges in Australia and overseas from $49.
Summing up
With an extensive network across Australia and its overseas destinations, Qantas' lounge offering is one of the best in the world.
It is worth knowing the difference between the types of Qantas lounges as you can calibrate your expectations before your upcoming flight/s.
Having Qantas or elite oneworld status and/or being a Qantas Club member means that you can enjoy a moment of respite away from busy terminals before departing on your trip.
Other related overview
The definitive Point Hacks guide to Qantas lounges
was last modified:
February 12th, 2020
by