With the largest lounge network in Australia and a respectable offering in New Zealand and overseas, Qantas lounge access is a valuable perk to passengers travelling in Business or First Class, and higher-tier oneworld frequent flyers.
In this guide, we outline the six different types of Qantas lounges, where they are located, which ones are the most basic and which are the best, our experiences of select lounges, and the methods to gain access.
The six lounge types in Qantas' lounge network
h
Qantas doesn't really win out in New Zealand in terms of lounges, with the Koru International, Domestic and Regional lounges being wonderful in their design and offerings. However they obviously have a great lounge network in Australia and at their key international destinations overseas.
Qantas has six different types of lounges (which we have ranked in order of service quality and facilities):
Domestic Qantas Club: the most common type and lowest-tiered Qantas lounge, with 24 across the network, in all Australia capital cities as well as far afield as Karratha, Devonport and Mackay
Domestic Business Lounge: a step up from a Qantas Club, it has better food and drink offerings, and is quieter and smaller. There are five Domestic Business Lounges, in Sydney, Melbourne, Brisbane, Perth and Canberra
International Business Lounge: for departing international flights from Sydney, Melbourne and Perth, plus a number of overseas locations, including Auckland, Wellington, Los Angeles, Honolulu, and Tokyo Narita
International (Premium) Lounge: there are three of these combined Business and First Class Lounges, in Brisbane, Hong Kong and Singapore
International First Class Lounge: for First Class passengers and elite frequent flyers in Auckland, Sydney, Melbourne, and Los Angeles
Chairman's Lounge: invitation-only lounges in major Qantas hubs such as Sydney, Canberra and Brisbane, for members including politicians, high court judges, CEOs and celebrities. Number of members is said to be around 7000 – and I've always wondered whether there are any Kiwis on this list!
You can see a full list of Qantas lounges here.
Eligible Qantas customers also have access to associated lounges run either by partner airlines (such as Emirates, American Airlines and British Airways) in key airports where Qantas does not operate its own lounge, such as London Heathrow, Dubai, New York, San Francisco, Dallas/Fort Worth, Johannesburg and Bangkok, or generic airline lounges shared by numerous airlines, such as the Manaia Lounges in Queenstown and Christchurch.
Key lounges which the Point Hacks team has reviewed
Auckland International Business Lounge
Whilst functional and conveniently-located, this lounge is old and tired, and one of the more disappointing in the Qantas network.
Partner airline Emirates' lounge is a good alternative in Auckland, if you can gain access.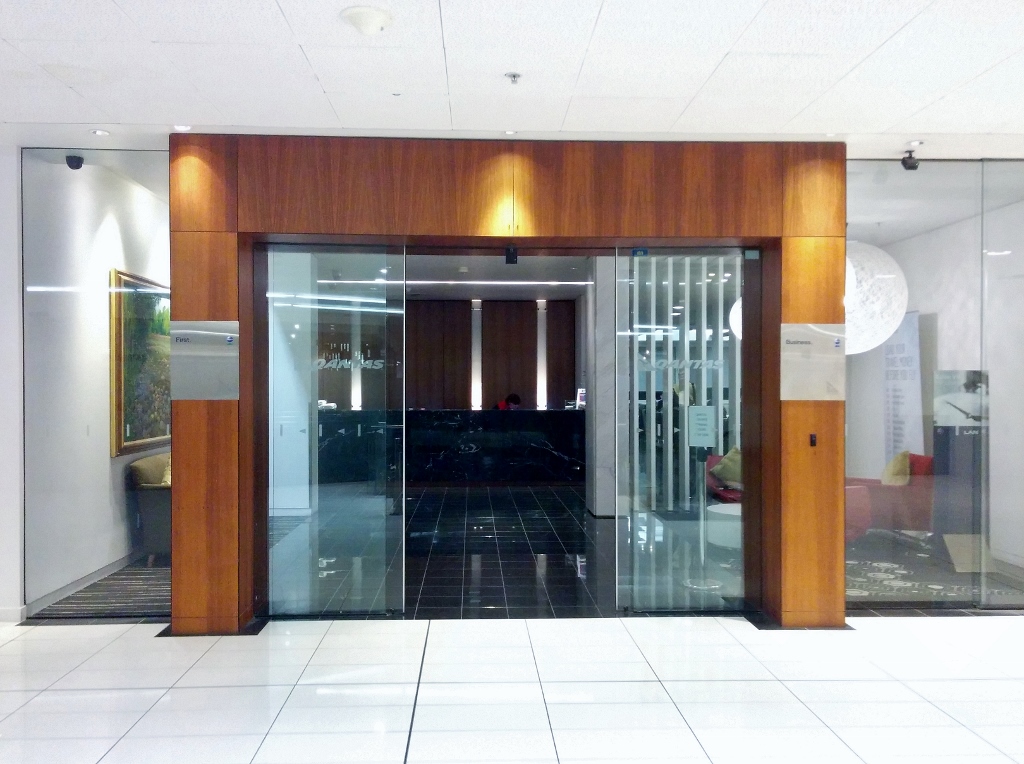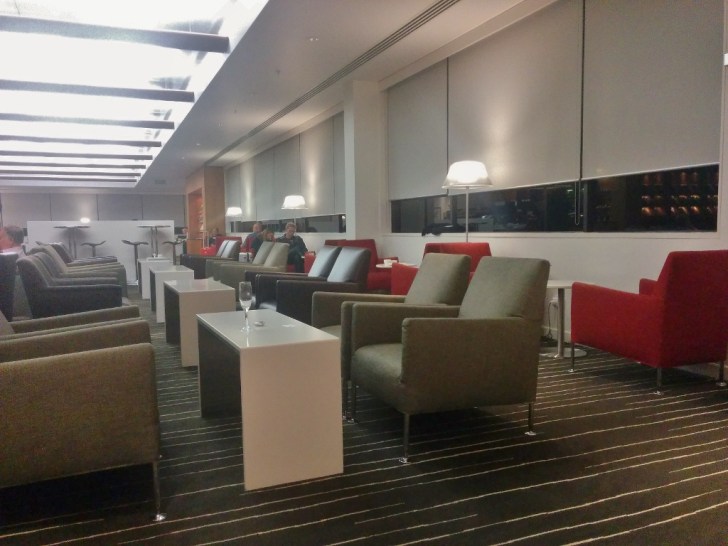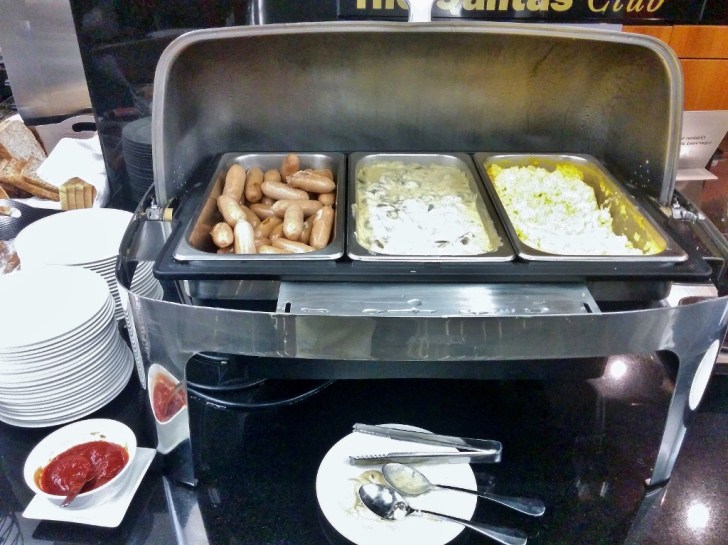 Sydney International First Lounge
Consistently ranked as one of the world's top ten airport lounges, we gave it a five-star rating.
This lounge goes above and beyond by allowing you to tailor your experience, with table service either in the restaurant area or at your lounge seats, a good menu, spa offerings and a full bar.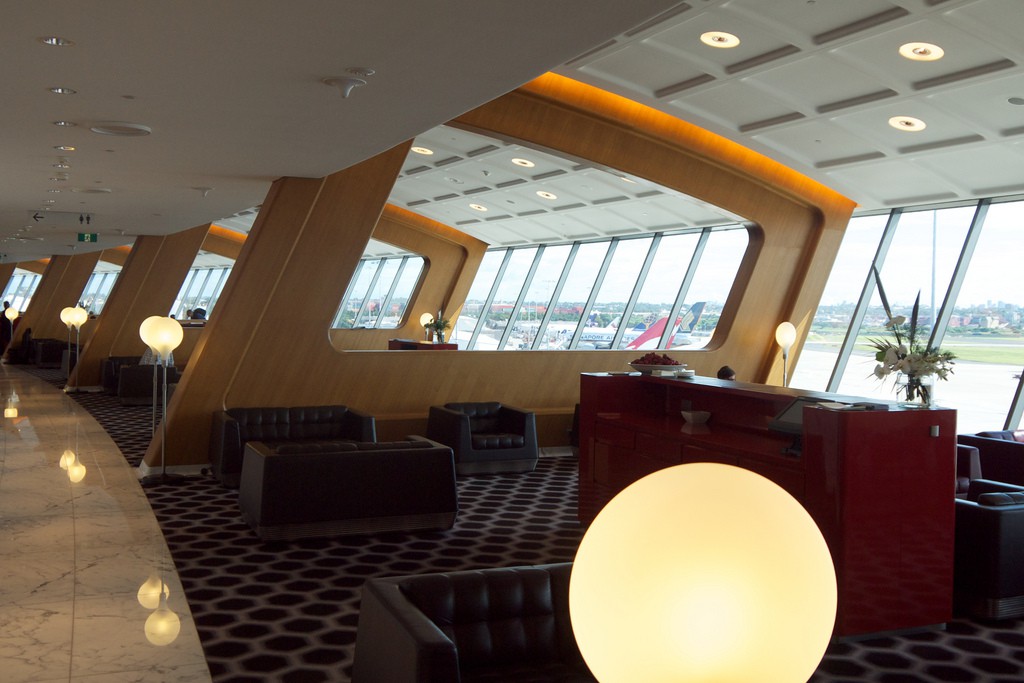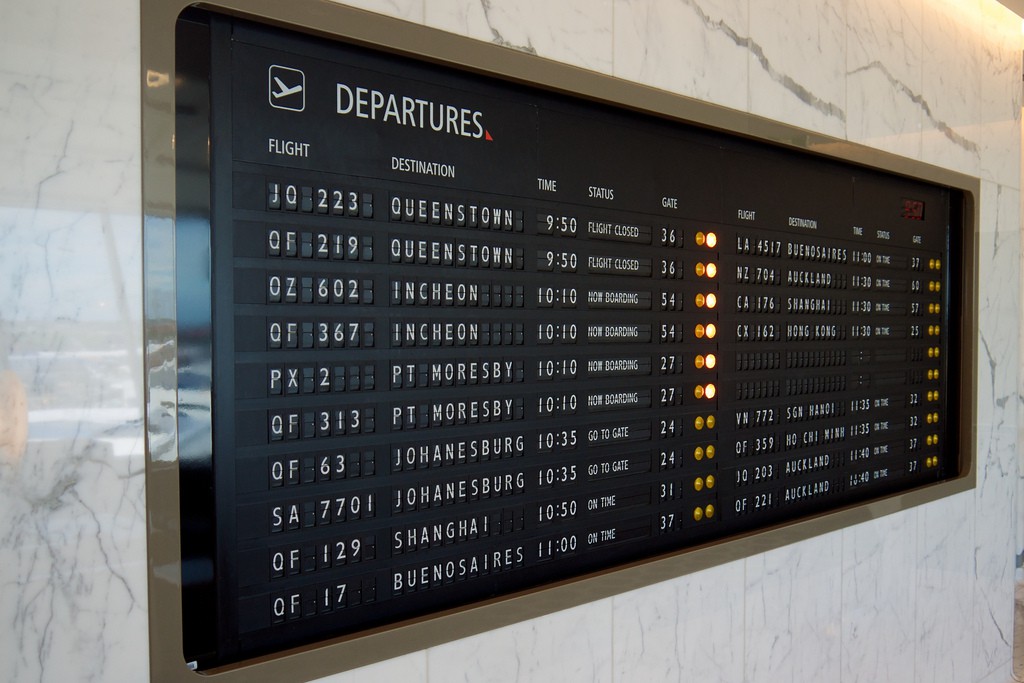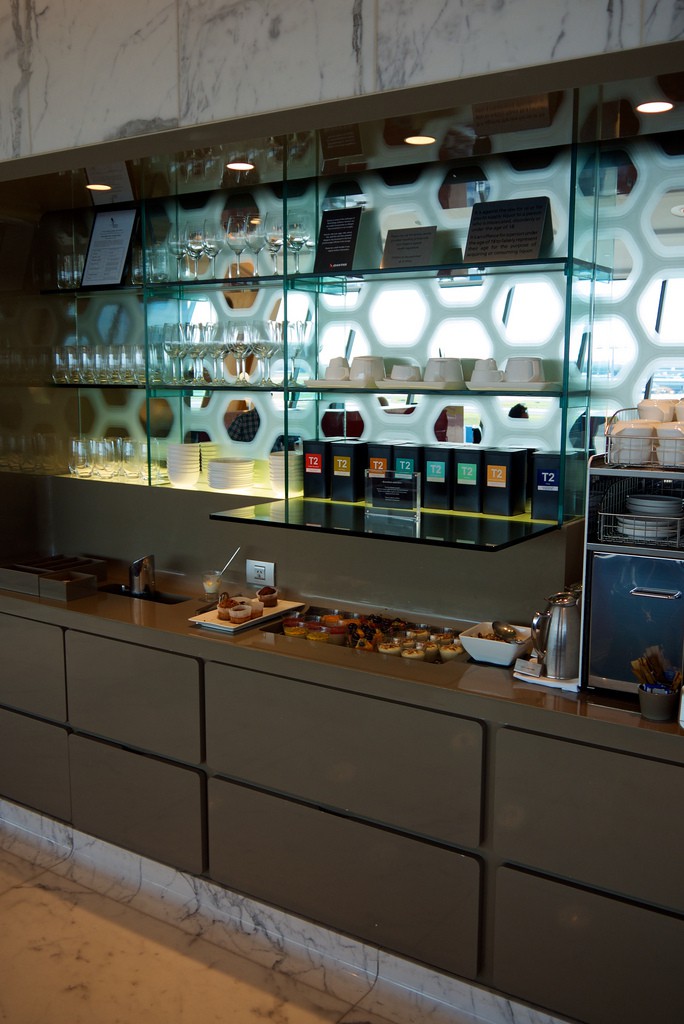 Melbourne International First Lounge
The Melbourne lounge is like a mini clone of the Sydney lounge, but has a bit less of a 'wow' factor.
Having said that, the Melbourne lounge is more intimate than Sydney's, and we found it a more relaxing, personal experience, with staff members really willing to interact and give decent personal service.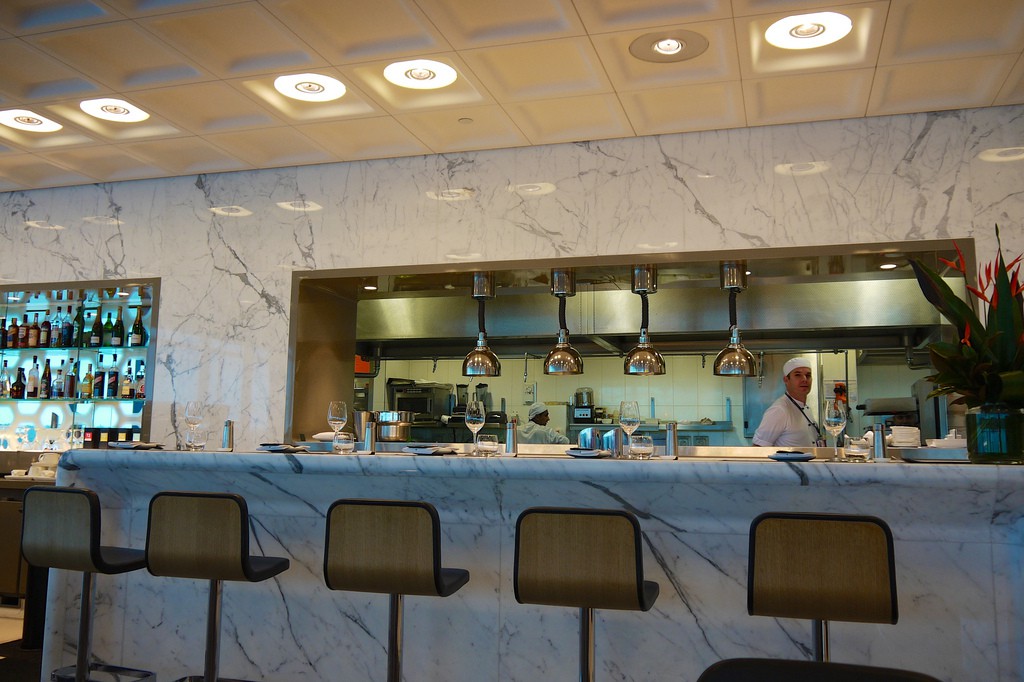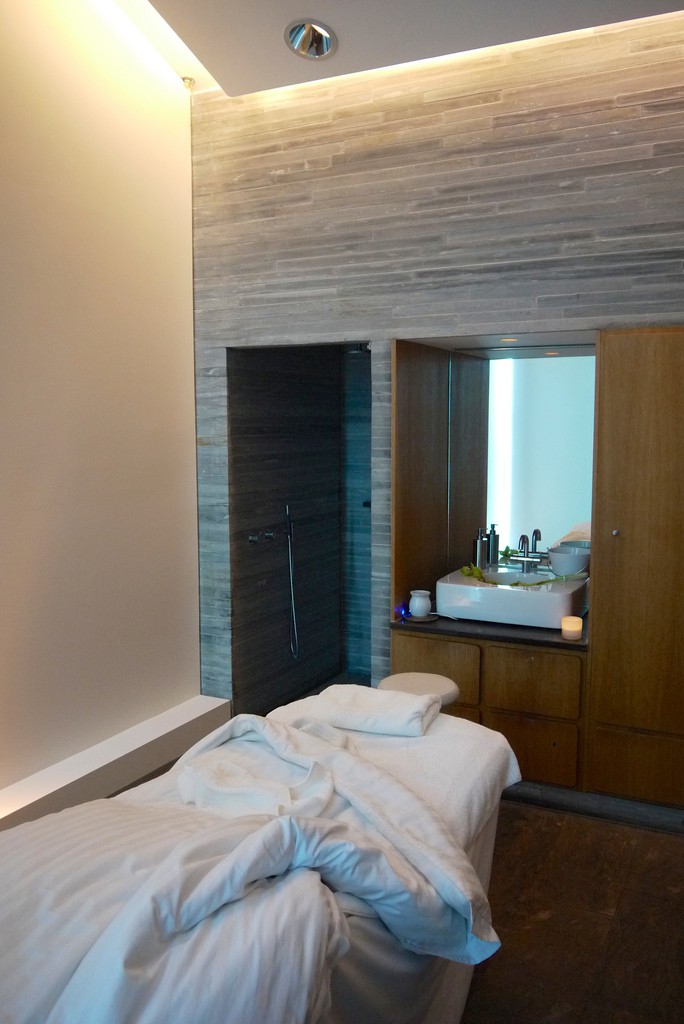 Los Angeles International Business Lounge
We gave this lounge a solid four-star rating for its spaciousness, fast wifi and well-stocked bar, but it is let down by dark lighting, some disappointing food and no tarmac views.
It is run by Qantas in partnership with oneworld partners British Airways and Cathay Pacific. As such, complimentary passes cannot be used at this lounge, nor can Emirates Skywards frequent flyers gain access as it is technically a oneworld, not Qantas, lounge.
Thanks to the new link path between Thomas Bradley and Terminal 4, eligible passengers heading to Auckland on American Airlines flights can also make good use of this lounge.
Passengers eligible for access include Qantas and American Airlines Business Class passengers and higher-tier Qantas and oneworld Frequent Flyers.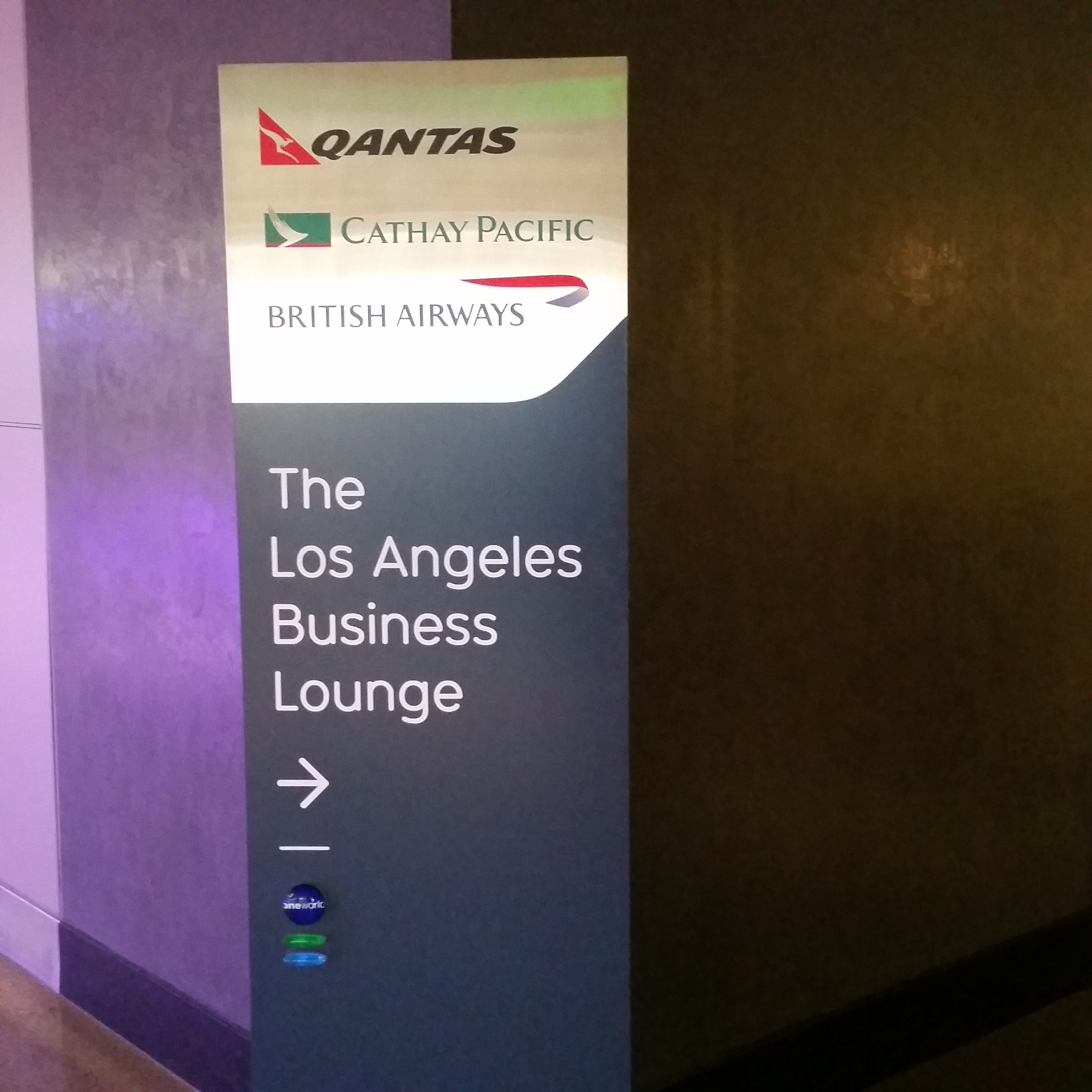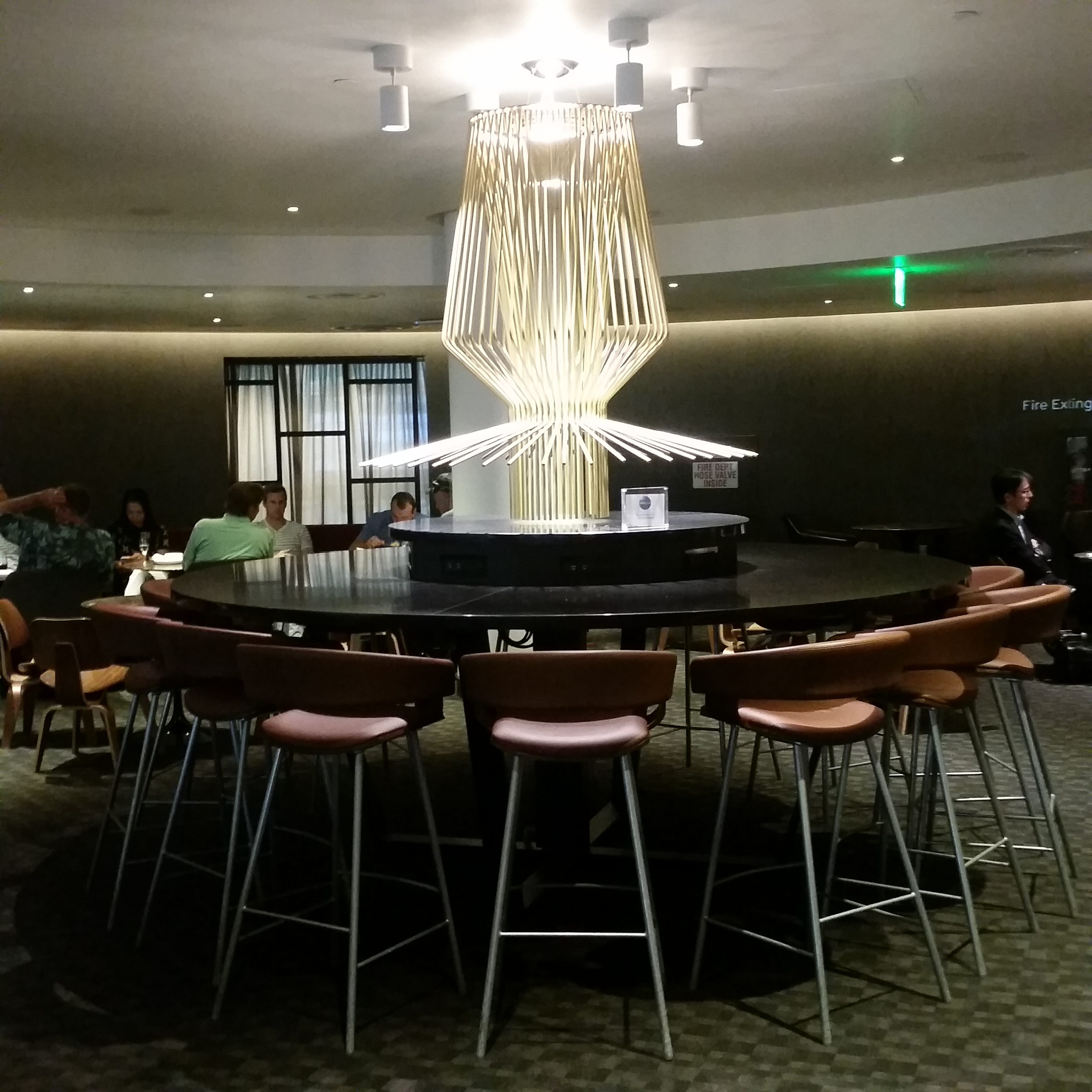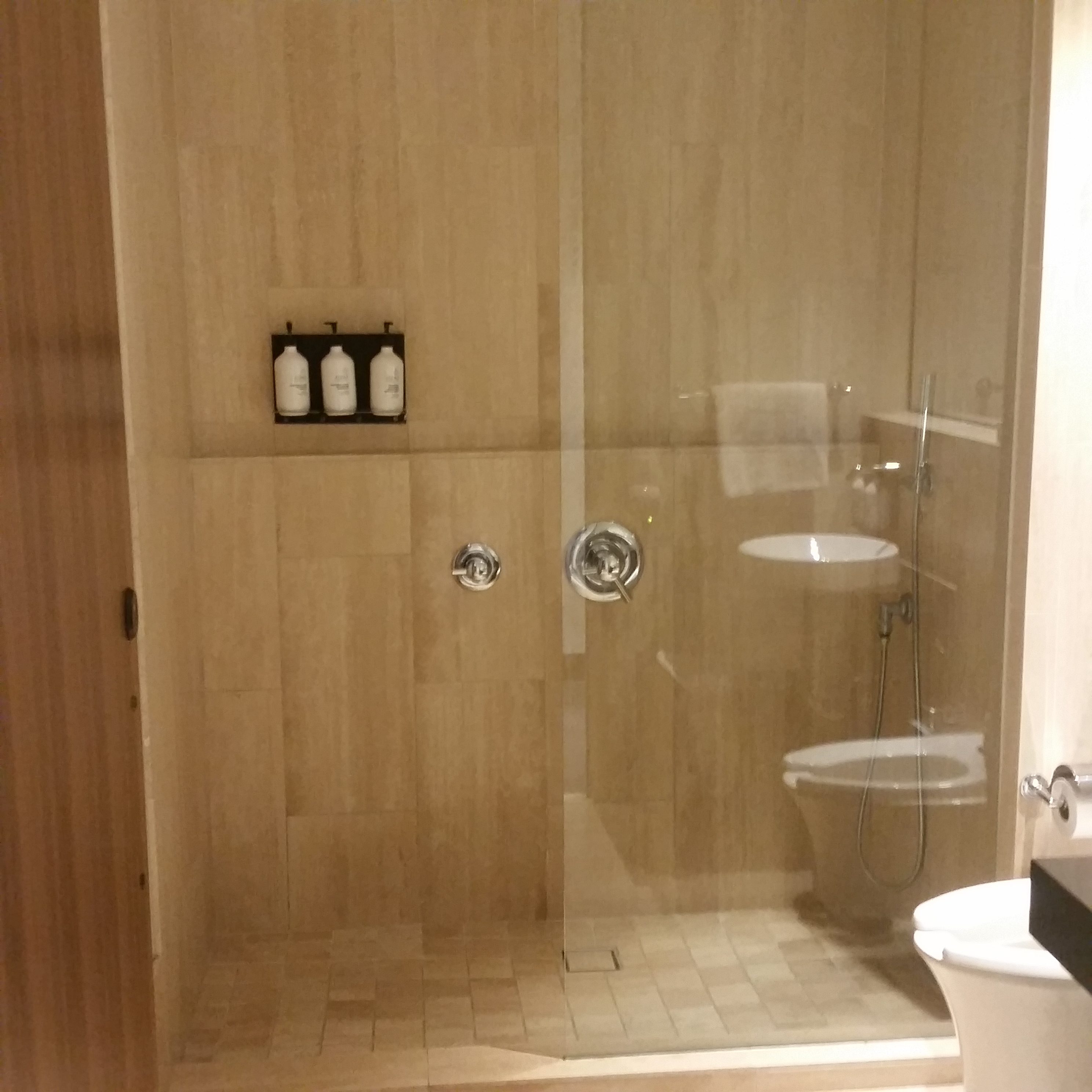 Hong Kong International (Premium) Lounge
This is the type of model Qantas is moving towards by combining First and Business Class passengers in one space, with three lounges currently in operation in Brisbane, Hong Kong and Singapore.
Here, Qantas operates this mixed lounge to service their daily flights to Sydney, Melbourne and Brisbane, with some table-service dining options and a full-service bar. The lounge can also be used by eligible passengers heading to Auckland or Christchurch on Cathay Pacific.
To be honest, this lounge is a massive improvement over the Sydney and Melbourne International Business Lounges.
The new Hong Kong and Singapore lounges also keenly highlight how Qantas needs to invest in their domestic Business Class lounges to bring them up to the same level – or maybe this isn't a priority for them given their more captive audience at home.
You can read our full review of the lounge here.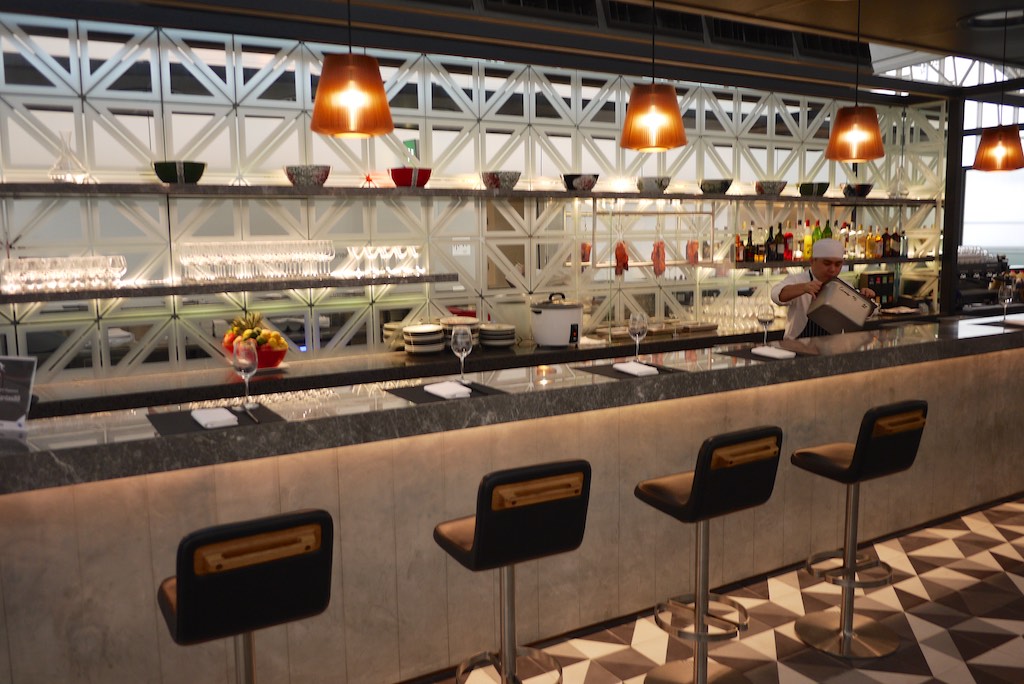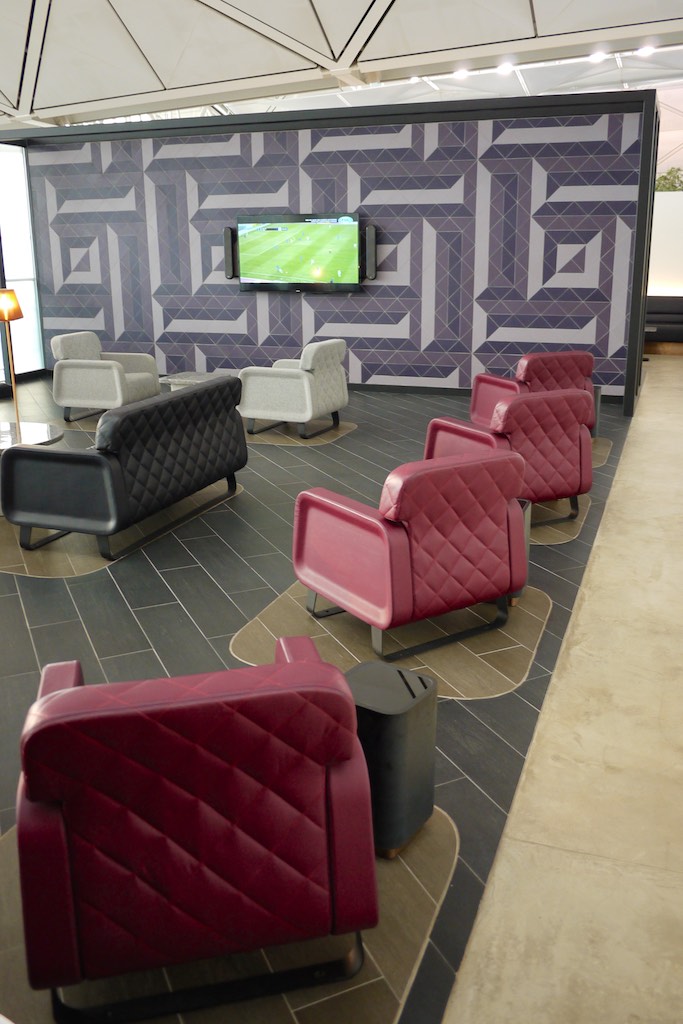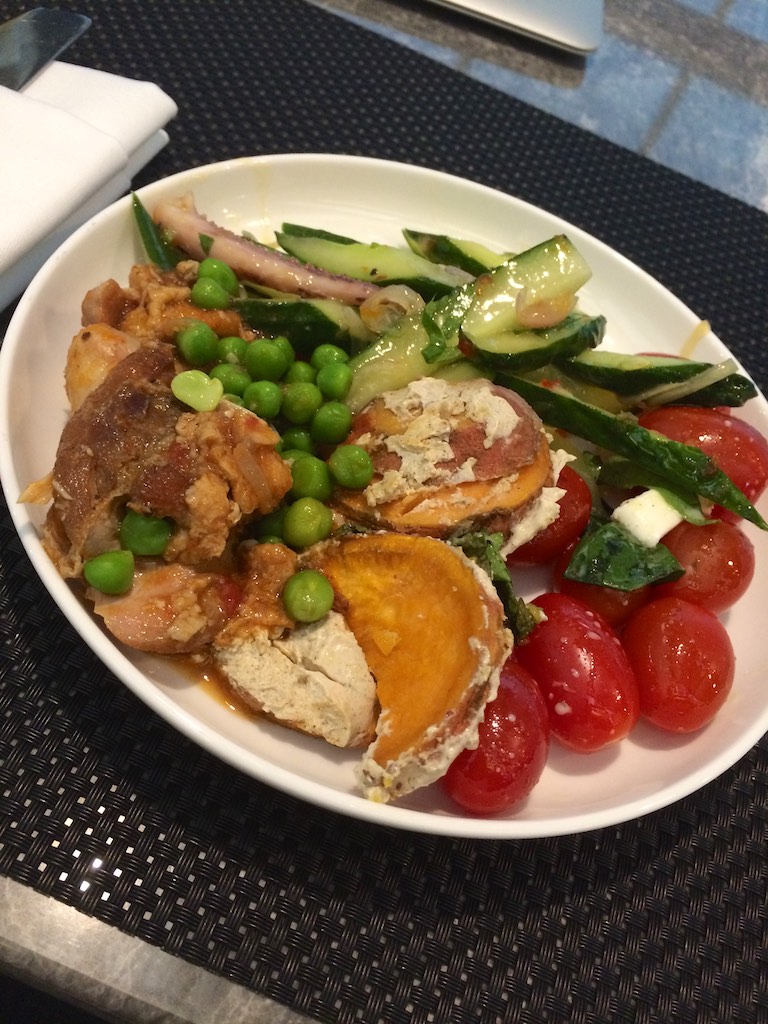 What to expect when you use the Qantas lounges
Obviously, with six different types of lounges, you'll receive quite a different experience in each.
Starting at the bottom, at most Qantas Clubs, you can expect:
Snacks
Tea, coffee and beverages
Barista
Toilets
Wifi
Computers
Newspapers and magazines
Family zone
In addition to the above services and facilities, Domestic and International Business Lounges will also tend to offer:
Lounge dining
Bar service
Showers
Moving up, the International (Premium), International First and Chairman's Lounges will have more attractive interior design and more personal service from staff, as well as wider food and drink offerings.
Other ways to access Qantas lounges
Obviously, whether paying in cash for a flight or redeeming an award in First or Business Class, you will have access to the lounge corresponding to the cabin in which you are flying.
Higher-tier Qantas (starting at Gold status) and oneworld Frequent Flyers (starting at Sapphire status) also have access to these lounges, regardless of the cabin in which they are flying.
Buying a Qantas Club membership (starting at $600 + one-off $269 joining fee, or 140,000 Qantas Points) will give you a year's access to Qantas Clubs, International Business Lounges and associated lounges. You can earn 3 points per $1 spent when you join or renew your Qantas Club Membership.
And, as we reported in June last year, Qantas is running a trial to give lower-tier frequent flyers the opportunity to buy a day pass for Qantas lounges in Australia and overseas from $49.
The definitive Point Hacks guide to Qantas lounges
was last modified:
March 28th, 2019
by