From March next year, Australia's flag carrier will refocus on Asia, bringing First and Premium Economy Class back to some of its Singapore flights and aiming to provide a superior transit experience for passengers at Changi Airport than they currently have in Dubai.
Qantas and its joint venture partner Emirates will extend their partnership for another five years but Qantas will switch its London flights hub back to Singapore in order to "shift capacity to the fast-growing Asia market."
Here is our analysis of the big changes.
Current arrangement
Back in 2013, the two airlines signed a joint venture agreement to share revenue and passengers through Emirates' giant hub in Dubai, mainly on routes to Europe.
That meant that Qantas switched Singapore for Dubai as its hub between Australia and London.
Routes
Currently, Qantas operates one daily Airbus A380 flight each from Sydney to Melbourne to Dubai, featuring all four cabins (First, Business, Premium Economy and Economy Class). Both flights then continue onto London Heathrow.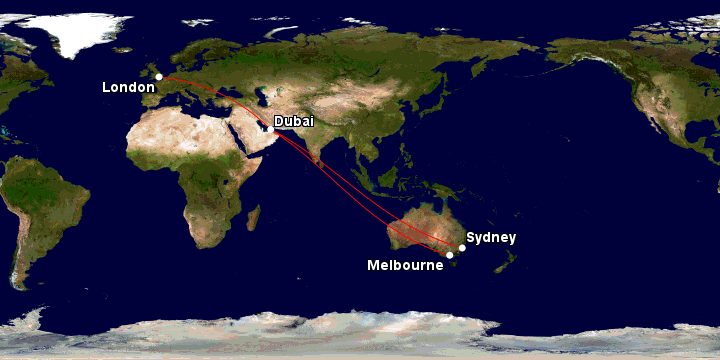 Qantas' current Kangaroo Route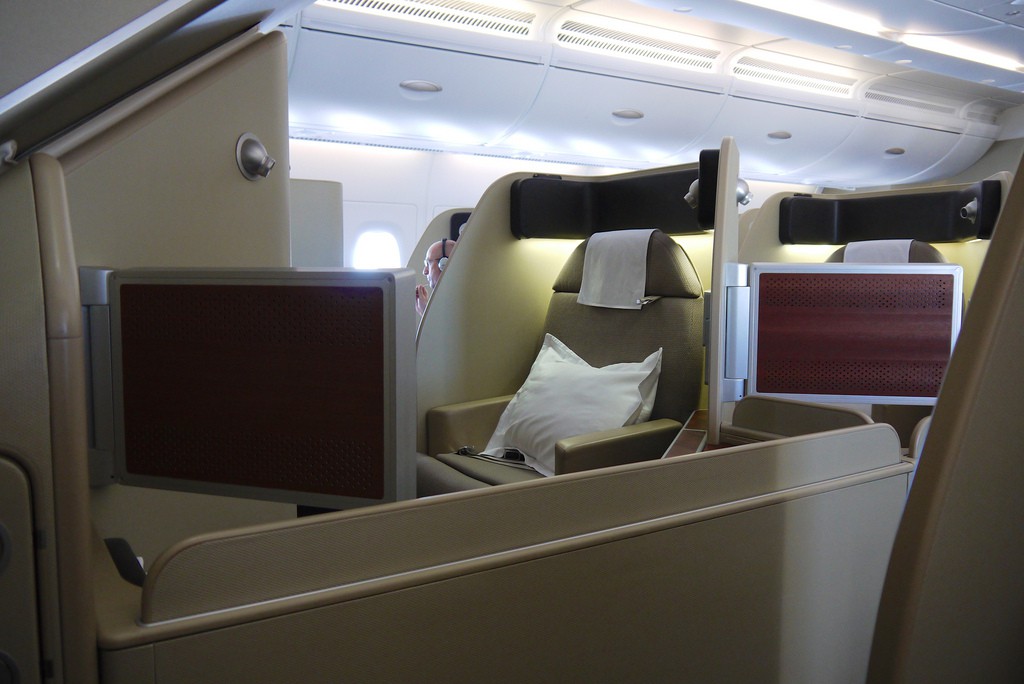 The only aircraft that Qantas has First Class on is its Airbus A380
Alternatively, Qantas Frequent Flyer members can also use the same amount of points to fly Emirates part or the whole way. Emirates is a preferred partner of Qantas, with other partners charging a higher number of points.
The advantage of this arrangement is that Emirates offers direct services from New Zealand to Dubai – flying from Auckland – as well as a wider network to Europe (and other regions).
All Emirates flights from New Zealand to Dubai and onwards to selected European destinations
Lounge access in Dubai
Qantas First and Business Class passengers, as well as those holding Qantas and oneworld elite status, can access the excellent Emirates First and Business Class Lounges in Dubai's Terminal 3 Concourse A.
Economy and Premium Economy Class passengers can also pay to access the Emirates lounges.
Priority Pass members can only access the average Marhaba Lounge in this area of the airport as well as the sleep 'n fly sleep pods and cabins.
New arrangement
After five years of the partnership, Qantas will be switching its Kangaroo Route hub from Dubai back to Singapore from 25 March 2018.
Routes
Qantas will redirect its two A380s to stop over in Singapore before one of them continues onto London.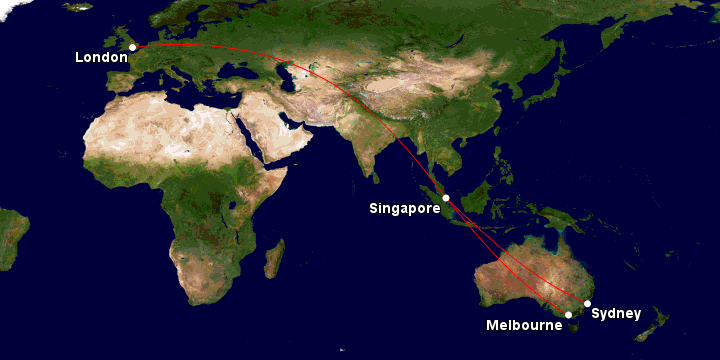 Qantas' new Kangaroo Route
There will still be one daily A330 service to Singapore from both Sydney and Melbourne. The A330 doesn't feature First or Premium Economy Class but the Business Class product is much better than the one on the A380 (which is due to get an upgrade in coming years).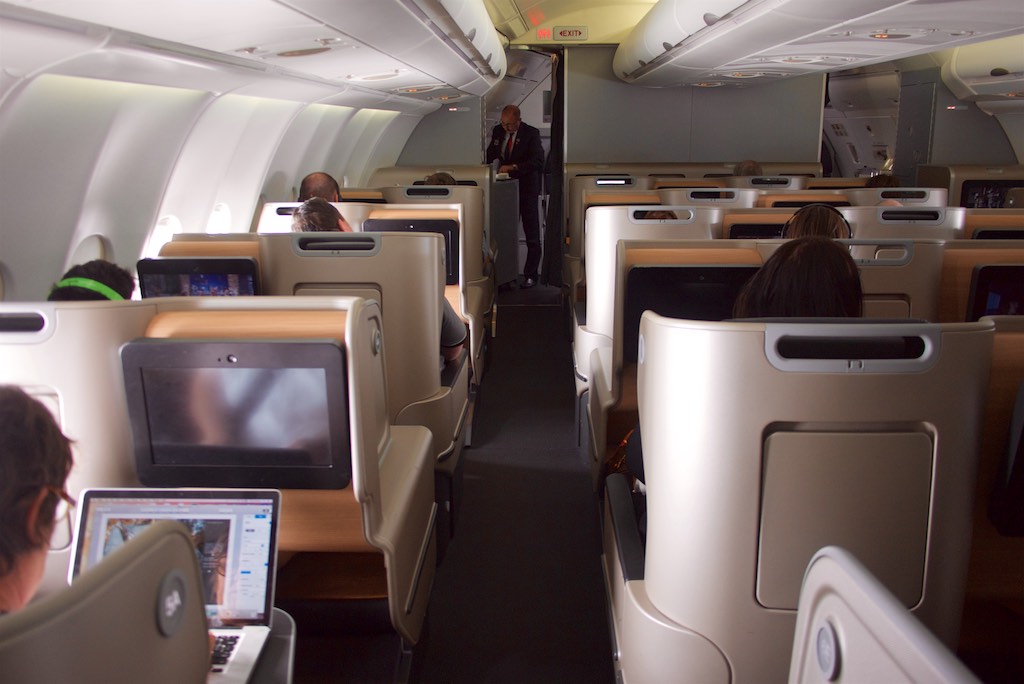 Qantas' A330 Business Studios product is far superior to…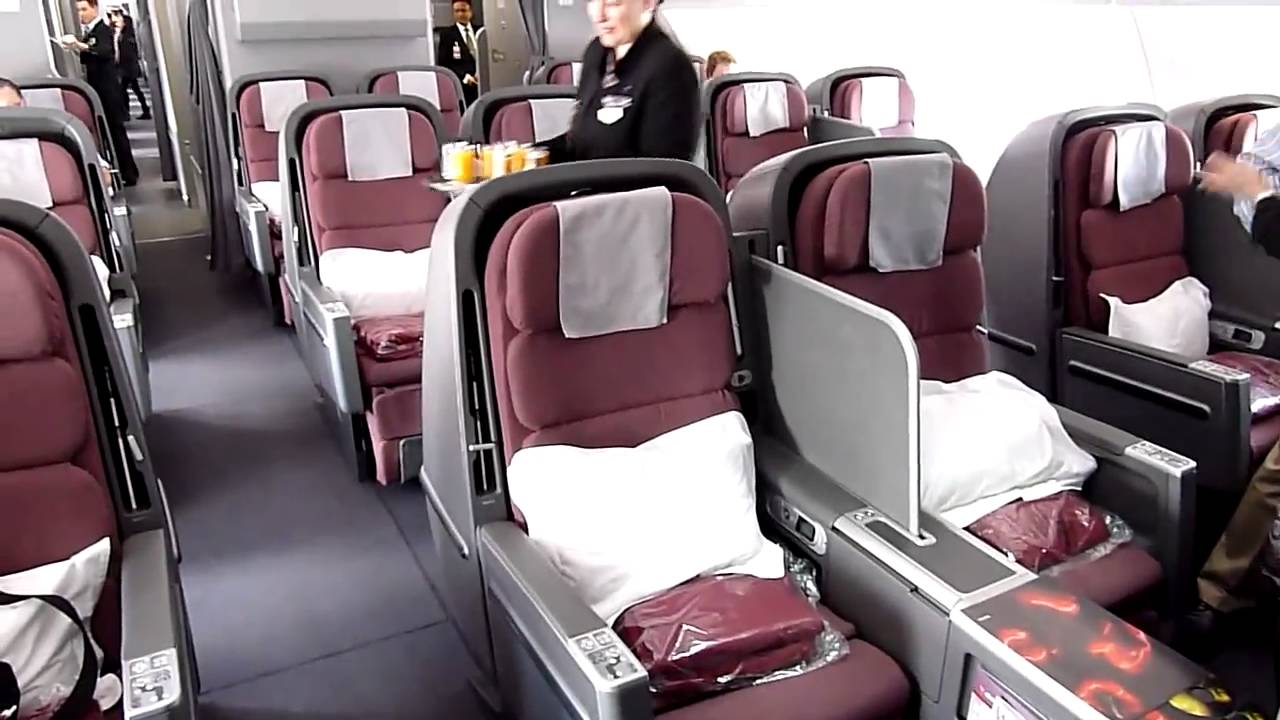 …what's found on its Airbus A380s
This change will occur one day after Qantas commences its nonstop Boeing 787 Dreamliner service from Perth to London, so it is all timed to happen at once.
These changes occur separately to the Sydney – Hong Kong route being upgraded to an A380 for the busy summer travel season.
Emirates will still operate its A380 and 777 services to its Dubai hub from Auckland and Christchurch.
Lounge access
Qantas First Class passengers will now lose out, no longer being able to access the luxurious Emirates First Class Lounge in Dubai.
For Business Class passengers, it is as much of switching from the Emirates Business Class Lounge in Dubai to the Qantas Singapore Lounge at Changi – they are both great lounges.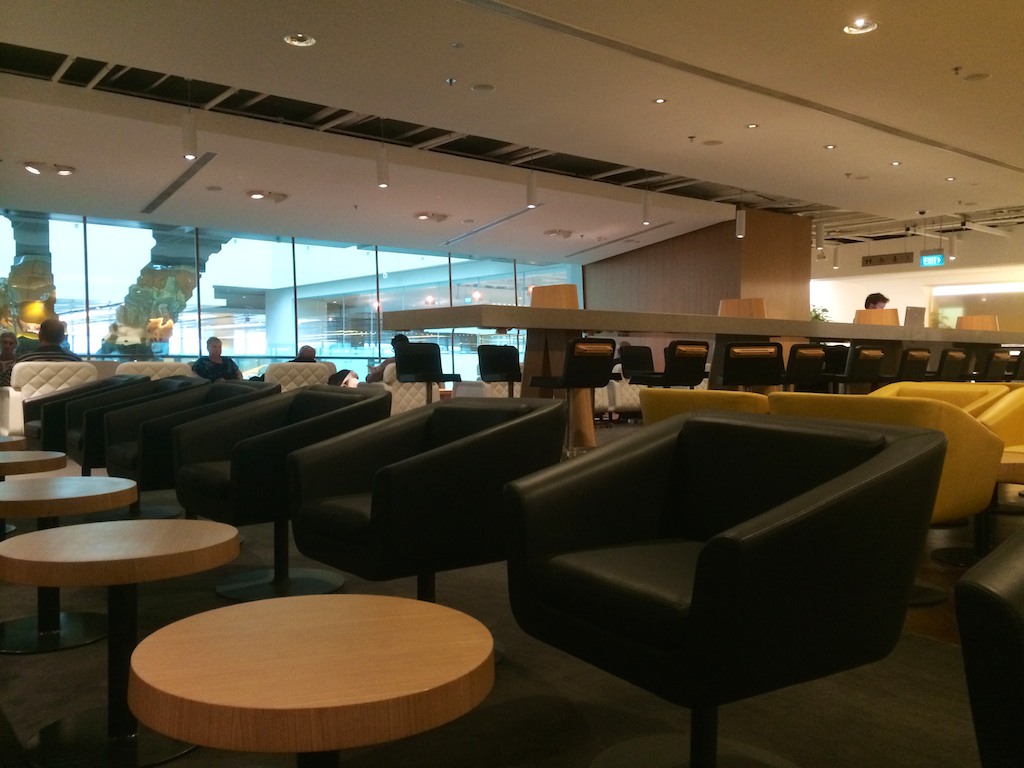 For other passengers, the Priority Pass options in Singapore are superior to those in Dubai. Qantas operates from Terminal 1 at Changi, and the three Priority Pass lounges in that terminal are highly rated.
Singapore as a stopover
While everyone's preferences are different, the general consensus is that Singapore offers better stopover options to visit the city than Dubai, not to mention Changi being a more traveller-friendly airport.
With layovers of under 24 hours permitted when using Qantas Points, travellers will be able to take advantage of the free Singapore city tour offered by the airport if their connecting flight is at least 5½ hours away.
Redemption opportunities
First Class and Premium Economy will now be available between Sydney/Melbourne and Singapore (and onwards to London, just like before).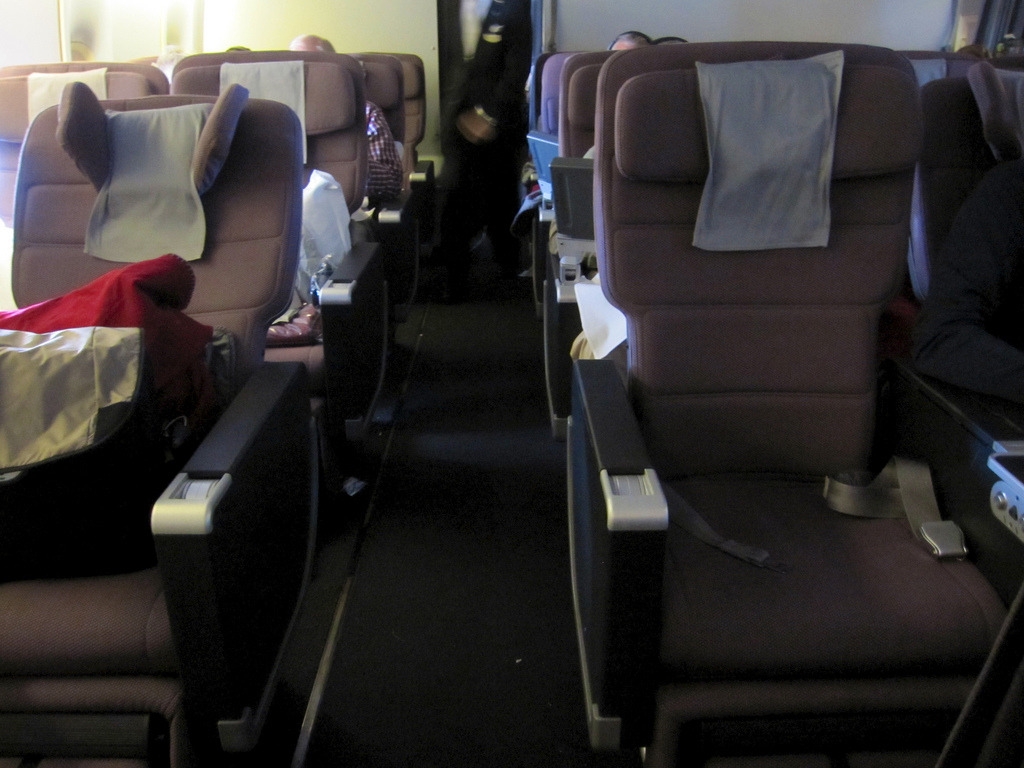 Paid and award inventory is opening up at time of writing.
The seats on the current Sydney – Dubai – London flight won't see much of a change as the stopover is just switching to Singapore.
However, the addition of the A380 service between Melbourne and Singapore should see some First and Premium Economy seats open up, as the current A330 aircraft servicing this route does not offer these cabins. Here is how to search for Qantas award space.
Travellers with existing bookings
If you are already booked on a Qantas service going through Dubai for travel from 25 March 2018 onwards, contact Qantas to discuss alternative travel arrangements.
Summing up: our take
From late March 2018, you'll have three options to fly to Europe with these two airlines: with Qantas via Perth from Auckland (noting that this is a seasonal service), with Qantas via Sydney/Melbourne and Singapore, or all the way with Emirates via Dubai from Auckland – this being the most direct option for Kiwi travellers, but certainly one that doesn't allow you to stretch your legs much.
Qantas is expected to launch more nonstop services from Australia to other European destinations such as Rome, Paris and Berlin with the delivery of more 787s in the future, so the days of stopping over in Asia or the Middle East may be a thing of the past in the next decade – you may just need to stopover in Aussie!
Supplementary images courtesy Qantas and Emirates.
Qantas shifts its London flights hub back to Singapore and focuses A380s on Asia
was last modified:
October 11th, 2017
by