Passengers travelling on Emirates or Qantas flights can now purchase up to four hours of access to their Business or First Class Lounges around the world, from $100 USD. This includes the Emirates lounge in Auckland.
How much does it cost?
You need to be a member of Emirates' Skywards frequent flyer program, but it's free to join and even the lowest tier (Blue) is eligible:
Skywards Blue: $100 USD for Business Class or $200 for First Class Lounge. The Auckland lounge is a joint lounge and will only cost $100 USD
Skywards Silver and Gold: upgrade from complimentary Business Class to First Class Lounge access for $200
Skywards Silver, Gold and Platinum: bring a guest into the Business Class Lounge for $100 or First Class Lounge for $200
There is a 50% discount for children aged 2-12 years, and infants enter free.
Is it worth it?
Obviously, it's a personal decision to make based on how much value you think you will get out of the lounge and how much you would've spent in the airport on meals, entertainment, etc anyway.
For comparison's sake, Qantas has trialled access for selected passengers to its International Business Lounges for $69 AUD.
You can also redeem Asia Miles for Cathay Pacific Lounge access if you are a Marco Polo member.
The Auckland Emirates Lounge is usually pretty quiet, and has a great selection of food.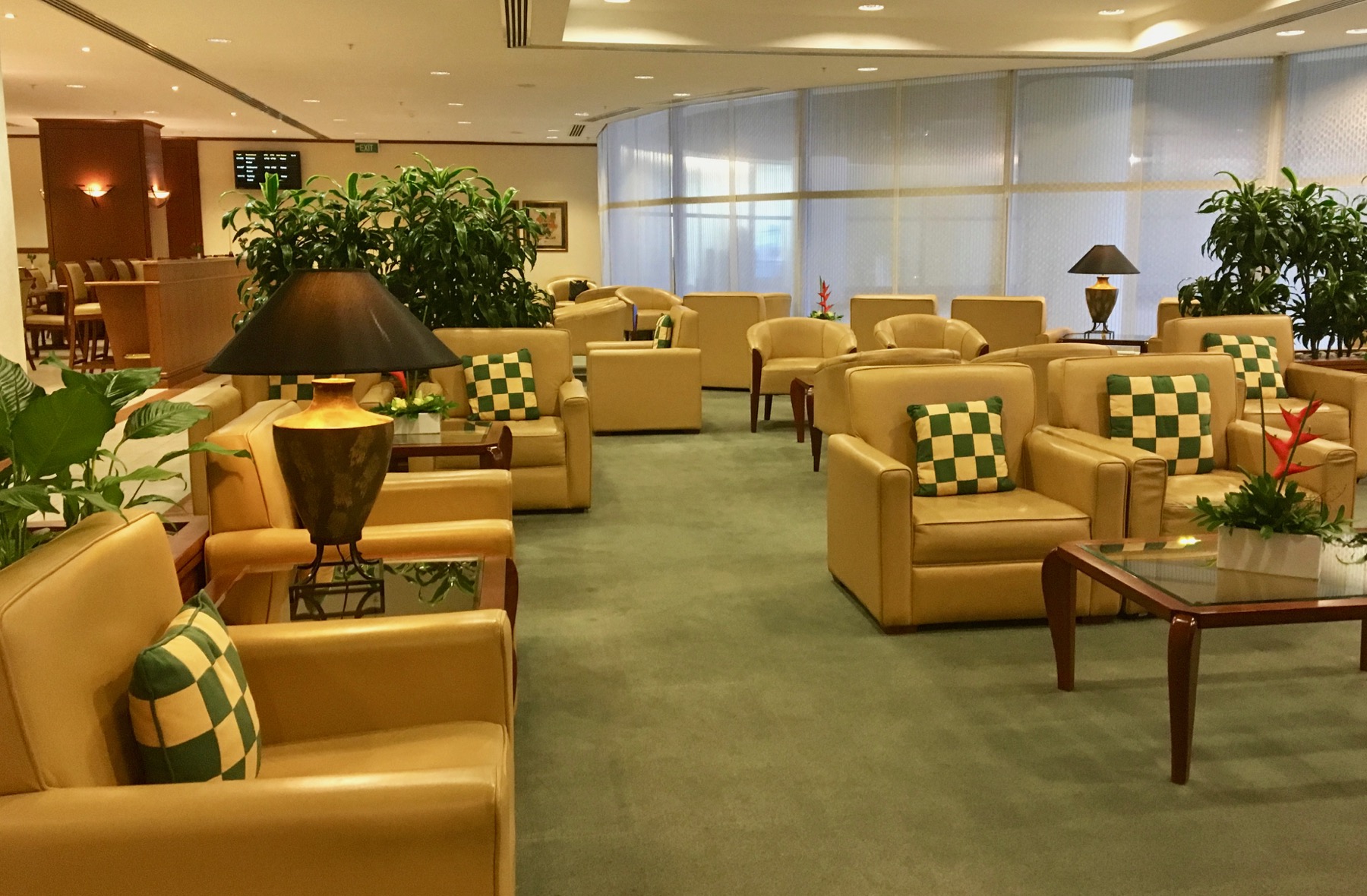 Reviews of the Dubai Emirates Business Class Lounge in Terminal 3 on Google and LoungeBuddy (my favourite app for making decisions about which lounges to go to) mention that it is large in size but can get crowded, especially during the late-night peak travel period.
Queues for the bathrooms can reportedly reach 20-30 minutes, so make sure you go before entering the lounge. However, they do also mention great customer service and food quality.
Apologies for the corny nature of these videos – official images of the lounges are far and few between.
Emirates Business Class Lounge Dubai video
The First Class Lounge gets quite stellar reviews for friendly service, excellent food and a quiet, spacious atmosphere.
Emirates First Class Lounge Dubai video
Emirates Business Class Lounge Auckland
Summing up
If looking to use the Emirates lounges in Dubai, I'd recommend having a layover of at least 3-4 hours in order to be able to deboard from your first plane, walk to the lounges, enjoy the amenities, and have enough time to get to the gate of your onward flight.
In Auckland, you'd equally be wanting to arrive a few hours before your flight to make the most of the facilities.
You can find more information on the lounges FAQ page and in the lounge terms and conditions.
Images courtesy Emirates.
Economy Class passengers can now buy access to Emirates lounges, including in Auckland, but is it worth it?
was last modified:
October 1st, 2017
by