Those with top-tier American Express cards enjoy unlimited access to the Priority Pass lounge network, regardless of the airline or cabin they are flying. Unfortunately, the number of ancillary options will decrease effective 1 August 2019.
Currently, those holding a Priority Pass membership through an eligible American Express card can get $36 of credit when spending at airport eateries around in the world. In Australia, the credit can be used at eateries at airports in Sydney, Melbourne, Brisbane and the Gold Coast.
Velocity Espresso & Bar Gold Coast
This is line with changes to American Express cards in the US, Hong Kong and Australia—expect other countries to follow suit.
This change affects those holding the following cards in New Zealand:
A small number of non-lounge airport experiences will remain accessible, with the list available here.
Note that this change does not affect non-American Express customers. For example, those with New Zealand-issued Westpac Airpoints World Mastercard and Westpac hotpoints World Mastercard can still use their Priority Pass privileges at eateries.
My take on this change
This is a negative development, especially for the Platinum Charge card, which sports a hefty $1,250 annual fee. American Express Card Members with Priority Pass privileges will now need to stick to just lounges within the Priority Pass network.
Remember, however, that these Card Members have many lounge alternatives included with their card. They include Virgin Australia, Rex lounges, American Express, Delta Sky Club and Plaza Premium lounges.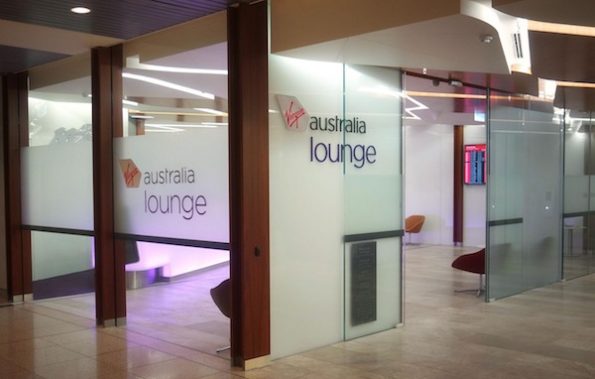 American Express Platinum Card Members still get access to Virgin Australia lounges in Australia when flying Virgin Australia
About this guide
This guide is an intro to the Priority Pass airport lounge membership programme, getting into what it offers for someone who might have heard of it but hasn't ever really looked into it.
I explore some of the more appealing Priority Pass lounges around the world (it's updated with the newest lounges added to the Priority Pass network), along with the credit cards that include access in some form or another.
Many folks have heard of the Priority Pass lounge programme as it comes with several credit cards but I would wager that few have used it to its maximum potential.
You'll get unlimited visits to Priority Pass lounges with cards like the American Express Platinum Charge, with Priority Pass memberships of different flavours coming with a range of other cards too.
Locations in New Zealand and Australia
Below are a full list of lounges that you'll have access to Trans-Tasman:
In New Zealand:
Auckland: Strata Club
Christchurch: Manaia Lounge
Queenstown: Manaia Lounge
In Australia:
Adelaide: REX Lounge
Brisbane: Plaza Premium Lounge, plus three eateries
Cairns: Reef Lounge
Darwin: Catalina Lounge
Melbourne: Plaza Premium Lounge in Terminal 2, REX Lounge in Terminal 4, plus three eateries
Sydney: REX Lounge in Terminal 2, plus eight eateries (note that Amex Platinum Charge cardholders also have access to the American Express Lounge)
Note that access to the lounges is only permitted for travellers on international flights, with the exception of the REX Lounges in Adelaide, Melbourne and Sydney.
Eateries added at Australian airports
By swiping your Priority Pass card or using the app, you and eligible guests can receive $36 per person off the total bill for food and/or drinks.
From 1 August 2019, American Express Platinum and Centurion cardholders will no longer be eligible for this benefit.
You can access the following outlets at Sydney Airport: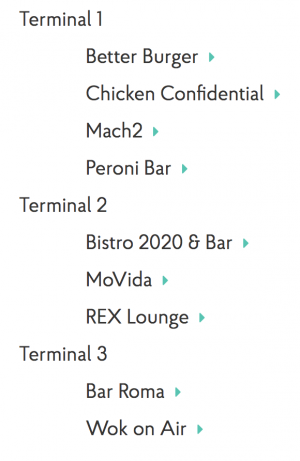 these in Melbourne: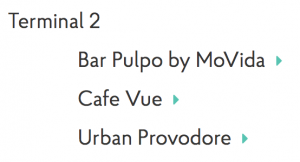 and these three at Brisbane Airport: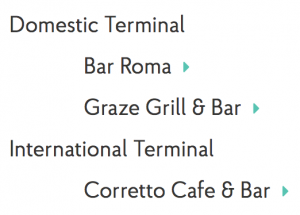 There is also Velocity Espress & Bar at Gold Coast Airport.
A single-use lounge pass can be used at the eateries for $36 off for one person, i.e. an eatery is considered the same as a lounge for access purposes.
About Priority Pass
Since its launch in 1992, Collision Group's Priority Pass has grown to be the biggest independent airport lounge access plan.
By attempting to offer members a premium experience, with a chance to relax and refresh before a flight, the idea behind Priority Pass is that it doesn't matter what class your ticket is or what airline you fly, you can still enjoy premium facilities before you fly.
So, if you are flying Scoot, Jetstar or Air New Zealand, whether in Economy, Premium Economy or higher cabins, you can enjoy the same comforts of having lounge access when you travel.
It's handy for those travellers who fly on a range of airlines, primarily in Economy or Premium Economy, and are not (or can't be) especially loyal to a particular alliance.
Since the start of 2015, over 150 new lounges have been introduced into the network, with many in Asia, as a response to the growing number of travellers who would rather enhance their travel by lounge access rather than in-flight upgrades.
Whether you purchase one of the three membership options or your membership comes as part of your credit card plan, there are over 1,000 lounges, in more than 130 countries worldwide, offering a range of amenities to deal with the stress that often accompanies travel.
Some of the benefits of lounge access might include:
Free wifi
Snacks, soft drinks, and complimentary alcoholic beverages
Access to power or charging stations
TV and comfortable seating (ideally!)
Showers and spa facilities (often with an additional fee)
Priority Pass does not operate the lounges themselves, they negotiate access for their members to use lounges around the world, so amenities do vary across airports.
You can get a feel for what each lounge has to offer at the Priority Pass Lounges index.
Credit cards that offer Priority Pass membership as a benefit
One neat thing about the unlimited access with the Amex Platinum Charge and Westpac Airpoints World Mastercard is that in an airport with multiple lounges, you can just walk out of a lounge if you don't like it and go find another.
The American Express Platinum Charge comes with full membership with unlimited visits for the Platinum Charge cardholder and a supplementary cardmember per account.
One guest is also permitted per enrolled Platinum Card member, with additional guests charged at $32 USD per visit.
The Amex Airpoints Platinum comes with a Priority Pass standard membership, including two lounge visits for the primary cardholder each cardholder year.
The Westpac Airpoints World and hotpoints Mastercards have a complimentary Priority Pass membership for the primary cardholder. You're entitled to unlimited visits to Priority Pass lounges. Additional guests will be charged for.
Notable Priority Pass Lounges Globally
With so many lounges worldwide and such a wide range of operating companies it is hard to say which may be the best, but here lounges that could be well worth the visit.
Lounges in Hong Kong
Being one of the world's busiest airports, there are 3 lounges in the Hong Kong Chek Lap Kok International airport. Rated as one of the top Priority Pass lounges, features include 24 hour service, showers, internet, TV, buffets, and conference areas.
These Plaza Premium Lounges offer a deluxe atmosphere to unwind between flights.
Lounges in Singapore Changi Airport
This airport boasts multiple lounges in each terminal, totalling 11 in the entire airport.
With so many to choose from, which you visit will depend on terminal and departure time, as certain lounges are only open at specific times.
The Airport Wellness Oasis offers a complimentary shower facility and 20-minute fish spa treatments.
The Skyview Lounge with impressive views appears to be one of the best rated of the 11.
Aspire The Lounge and Spa at London Heathrow T5
With this brand new lounge you can enjoy many of the usual lounge benefits including complimentary food, beverages, Wi-Fi, etc. with the added bonus of travel spa treatments to rejuvenate yourself before or between flights.
They also offer state of the art 'rest pods', to relax and reset for the journey ahead. If you need to catch upon some work, there are also designated quiet spaces, with high speed Wi-Fi and a multitude of charging posts to stay connected.
Whether you are resting up or catching up on work, this lounge has everything you could need to make the most of your trip.
Five US West Coast Alaska Lounge locations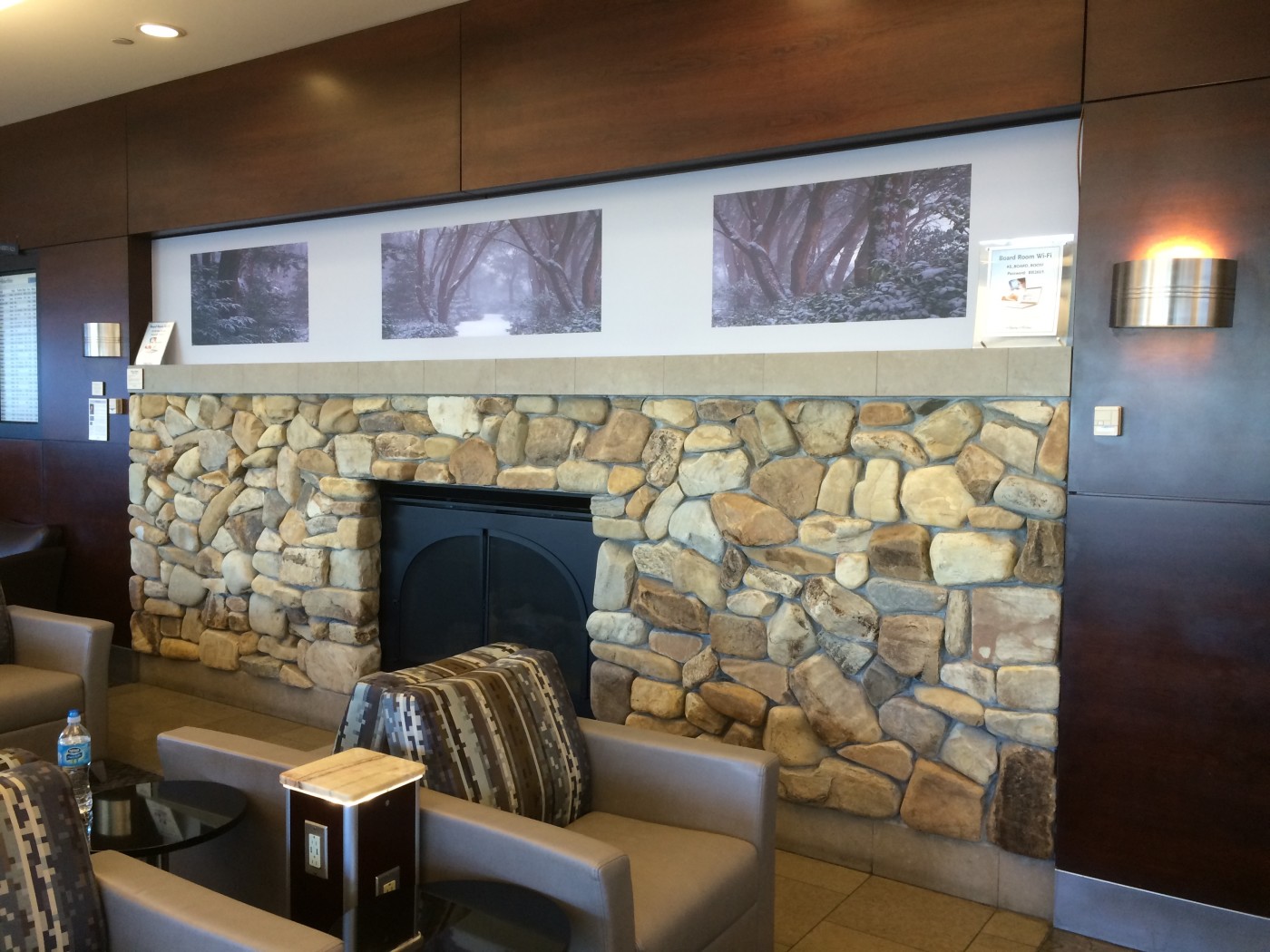 For those doing a West Coast trip, perhaps including an Alaskan cruise, having access to these clubs in Seattle (two lounges), Portland, Anchorage and Los Angeles is a big plus.
Minute Suites and Sleep Pods in the US and Dubai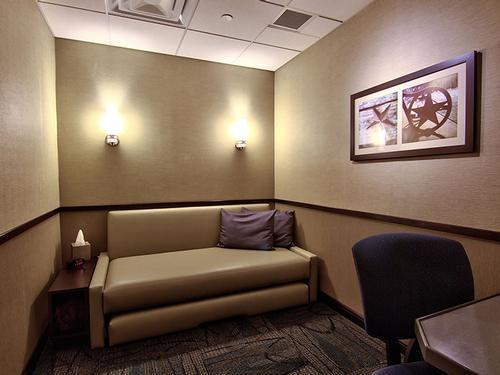 A nifty addition to the network, you can now get some space, privacy and shut-eye between flights in a private room or pod, currently at Atlanta, Dallas/Fort Worth, Philadelphia and Dubai's airports.
Dubai International Business Class Lounge (Terminal 1)
This 24-hour lounge is useful for those travellers who have flown into Dubai on an Emirates or Qantas flight (which all operate from Terminal 3), have spent a few days there, and then are leaving on a different airline, e.g. most oneworld and Star Alliance carriers operate from Terminal 1, where this lounge is located.
Compared to the five Marhaba lounges at Dubai International, this lounge is reported to be more spacious, and have a bigger buffet offering and better views of the tarmac, if you can put up with the uglier design.
Sala VIP Pau Casals, Barcelona El Prat (Terminal 1)
Apparently known for luxurious facilities and unique spacious design, this lounge offers with floor to ceiling glass views, with specified zoned areas, for rest, entertainment or work.
Quiet zones are equipped with low lighting and chaise lounge chairs.
One neat thing about the unlimited access with the Citi Prestige Visa or Amex Platinum Charge? In an airport with multiple lounges, you can just walk out of a lounge if you don't like it and go find another.
New Digital Membership via the Priority Pass app
With the recent revamping of the Priority Pass brand, website and app, Priority Pass also introduced a Digital Membership Card.
The app (iOS, Android) includes the Membership Card, allows you to search lounges, see important information about lounge access and speeds up the check-in process.
Accepting the Digital Membership Card will allow immediate access to most lounges, but it is important to note that some members from bank agreements may not be able to access the Digital Membership. Your mileage may vary.
Paid Membership Plans
There are some paid membership plans if you don't have access to Priority Pass through your credit card (there's a 10% discount on paid Priority Pass memberships here for Point Hacks readers).
Standard membership – $99 USD annual fee
Per visit member fee – $32 USD
Per visit guest fee – $32 USD
This is best for those who may travel up to 5 times per year.
Standard Plus – $299 USD annual fee
Per visit member fee – 10 free visits within 12 months
$32 USD for each additional visit
Per visit guest visit fee – $32 USD
This is best for those who will use the membership between 5-16 times per year.
Prestige – $429 USD annual fee
Per visit member fee – All Inclusive
Per visit guest fee – $32 USD
This is best for those who will use the membership more than 16 times per year.
Summing up – I'd love to hear your experiences with Priority Pass lounges
I've tried to highlight some of the better lounges in the Priority Pass programme in this guide, but there are definitely a few which you'd probably pass on too.
That's probably the biggest downside to the programme – knowing whether it's worth using up some of the limited access you might have on what might be a crappy lounge.
One way to get around this is to research lounges before you visit using the Loungebuddy app, Tripadvisor or Google, and pick carefully on where you use your access if it's limited.
I'd also love for anyone who has got heaps of value out of Priority Pass to leave a comment and let us know your favourite Priority Pass lounges. Thanks!
Supplementary images courtesy respective lounges.
Amex Platinum Card Members will no longer get access to Priority Pass eateries from August
was last modified:
February 28th, 2020
by