This lounge operator runs a small network of just over 140 high-quality lounges at 35 airports in 16 countries, including two in Australia.
Unlimited access to all lounges is granted to American Express Platinum Charge cardholders. Some Plaza Premium lounges are part of the Priority Pass network, which can be accessed with some other credit cards, including the Westpac Airpoints World Mastercard, and Diners Club.
Arrture loyalty program
The lounge operator recently launched its own loyalty program called Arrture.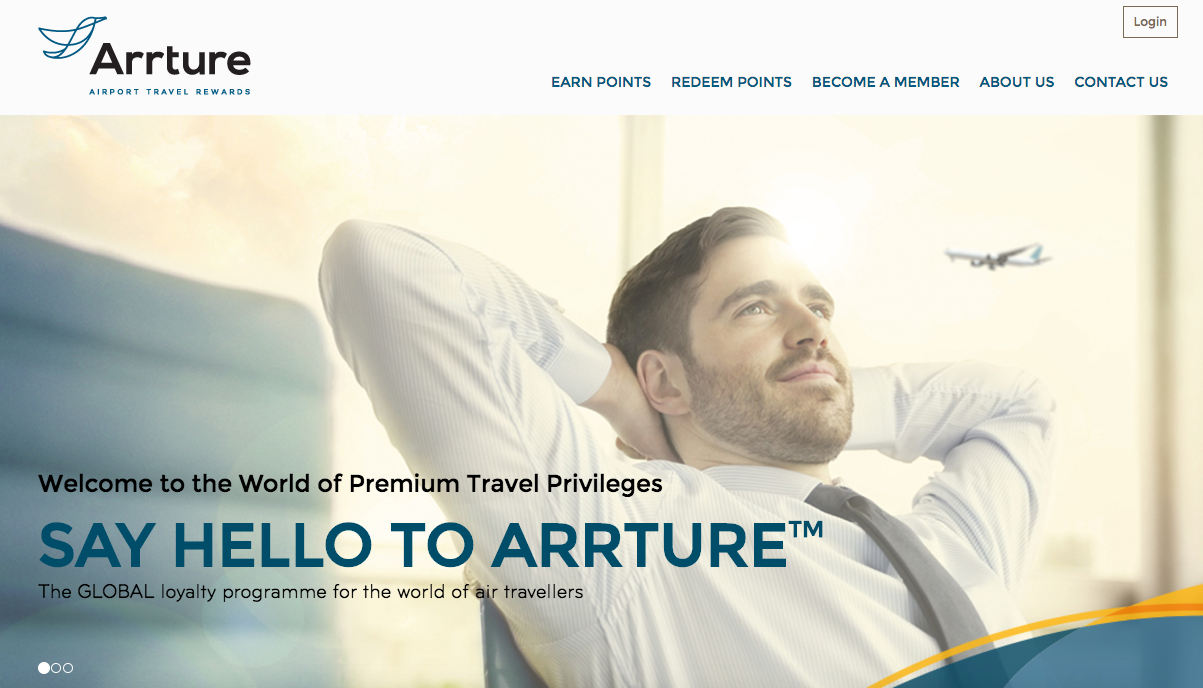 Registration is free in-person at 46 currently participating lounges, including locations in Melbourne, Brisbane, Singapore, Hong Kong, London and Canada, and you will earn 100 points for each lounge visit as well as 15% off Wellness spa treatments
You can then redeem 2000 points for a free three-hour visit to any of the lounges participating in the partnership and can gift that visit to anyone else.
Our take is that it is not a very attractive offer, but that it will be interesting to see what other redemption options are announced, so starting to earn free points is a good idea.
Note that there is no 'minimum stay' requirement in the lounge so technically you could just pop in for a minute to get the points and then leave. They wouldn't be upset because they are still getting reimbursed by Priority Pass or American Express and you're not even consuming any food or beverages!
You can get more information on the Arrture program and register in-person at any participating lounge.
Melbourne lounge
This lounge opened in March 2018 and offers great food and drinks but is not an ideal place to work from.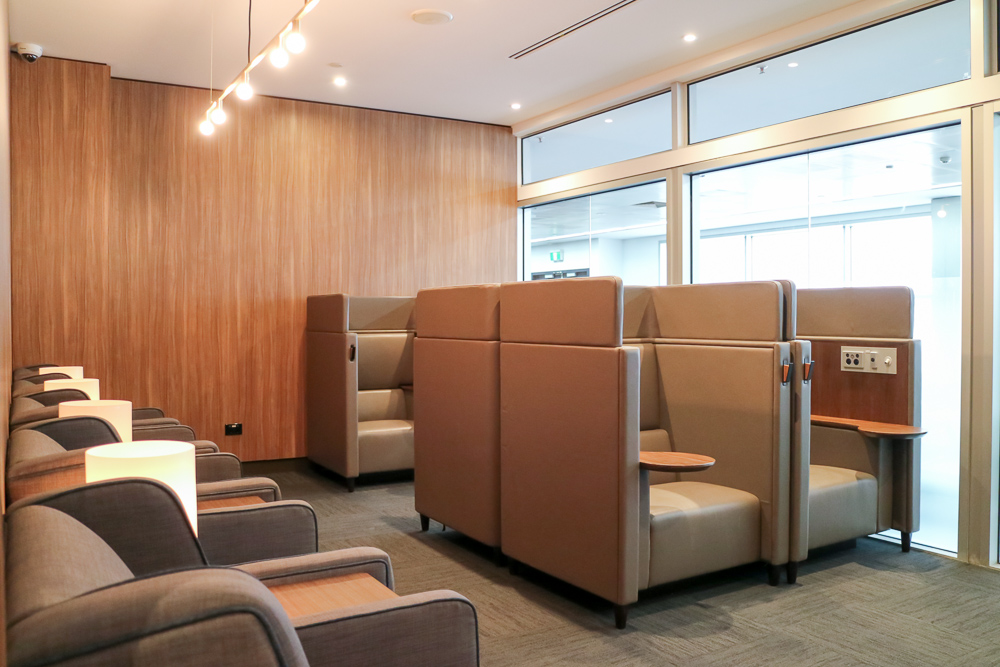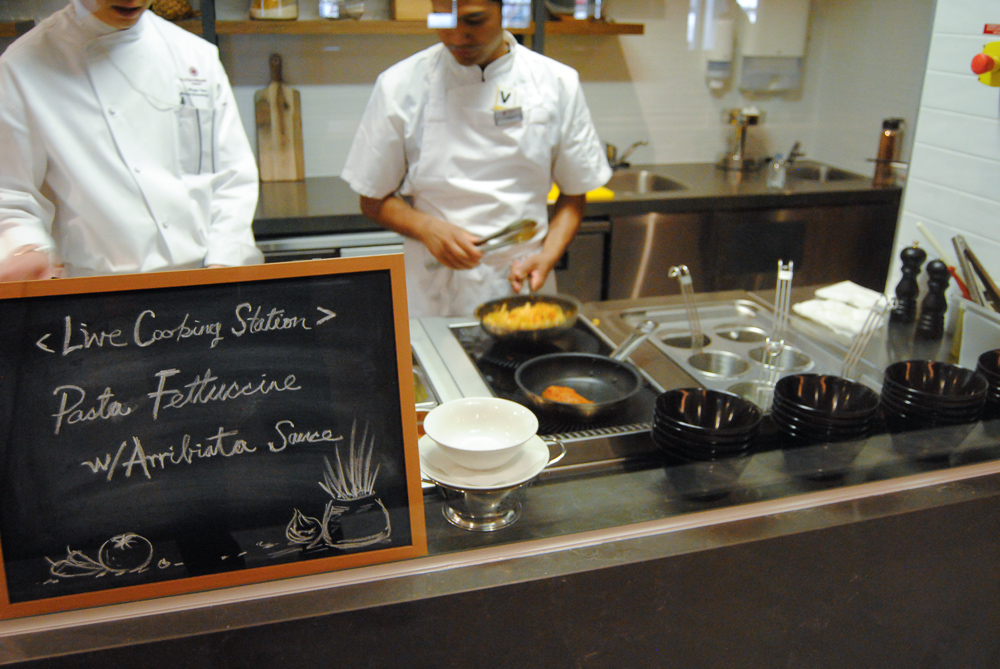 Brisbane lounge
This lounge opened in the first half of 2016 and reviews are talking about good tarmac views and customer service, but that the lounge is on the small side.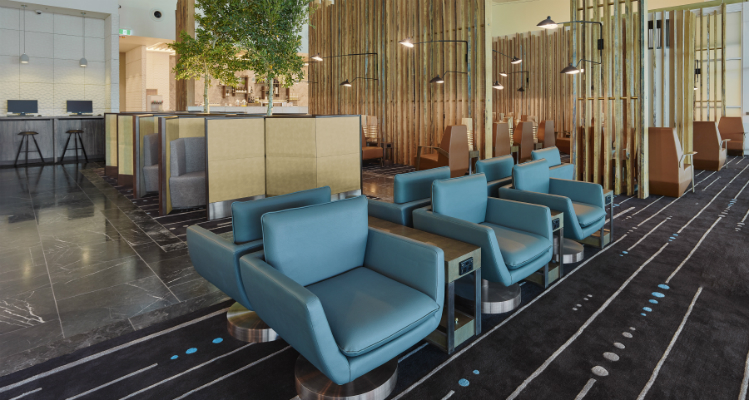 It is located on Level 4 of the International Terminal, between Gates 81 and 82.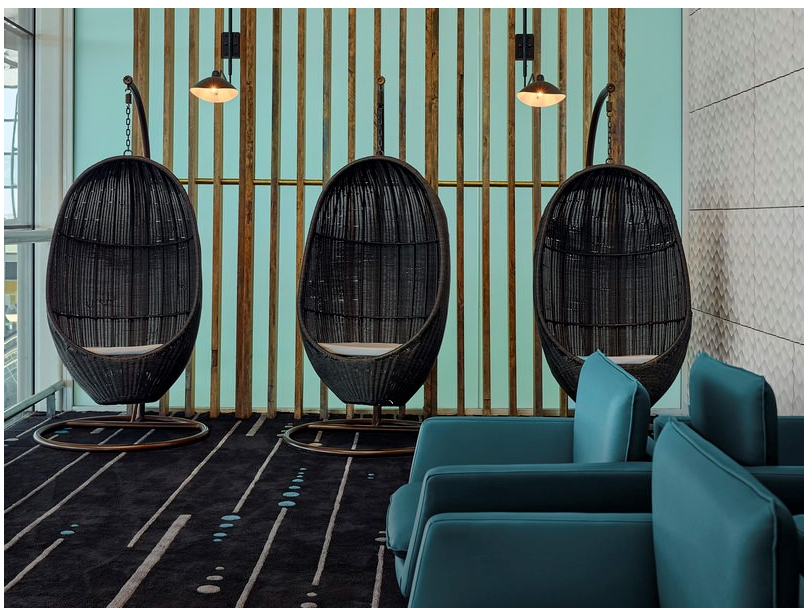 Its opening hours are from 5:30am until 11pm, with alcohol served from 7am.
There is complimentary buffet-style food, beer and wine, with spirits available for purchase.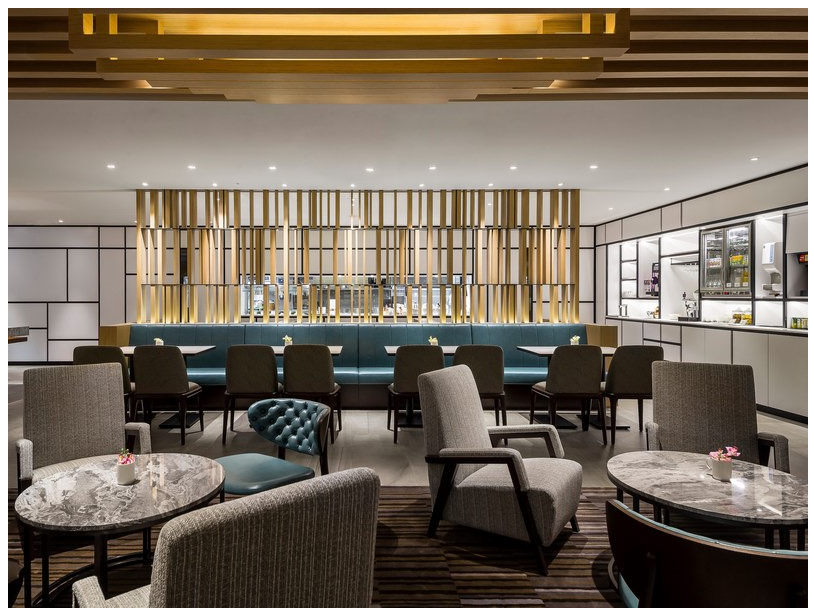 Read more in our Brisbane lounge guide.
Unlimited access for American Express Platinum Charge cardholders
The American Express Platinum Charge card offers lounge access to Plaza Platinum lounges, in addition to the existing Priority Pass, Virgin Australia, American Express Lounge and Delta SkyClub benefits.
There is overlap between some Priority Pass lounges and Plaza Premium lounges, so these cardholders are doubly lucky to have access!
You just need to flash your American Express Platinum Charge or Centurion card at the lounge entrance to gain access. Plus, according to one of our readers, you will also receive a 15-minute complimentary massage service at the Wellness Spa.
Plaza Premium vs Priority Pass
Whilst there is some overlap between the two lounge networks, like in Brisbane, having a Priority Pass membership doesn't mean you can get into all Plaza Premium lounges.
Read more about which lounges you can access and which credit cards give you this benefit our guide to the Priority Pass lounge network.
Summing up
With new lounges also opening up in places as diverse as Melbourne, Brisbane, Taipei and Rio de Janeiro in recent years, it seems like the strategy of holding a credit card or number of credit cards to access a range of lounge networks diversifies your options when travelling.
Supplementary images courtesy Plaza Platinum.
A guide to the Plaza Premium lounge network
was last modified:
January 22nd, 2019
by