After devaluing its award chart for travel on its own flights back in March, Singapore Airlines' KrisFlyer program is making redemptions on its Star Alliance partner airlines more expensive from next month, while softening the blow by making these flights bookable online instead of over the phone.
Here is our take on the changes and advice on how this will affect your current and future bookings through KrisFlyer.
---
What is changing?
Change 1 (negative): key premium Star Alliance redemptions increase by an average of 16%
Change 2 (positive): ability to book Star Alliance and other partner flights online
Change 3 (negative): introduction of phone booking fee
What is staying the same?
Change 1 (negative): key premium Star Alliance redemptions increase by an average of 16%
Travel on airlines such as Air New Zealand, United and Air China is going to get more expensive for bookings made from 7 December 2017. Here is the current award chart and the new award chart.
Here are how some of the key redemptions on Star Alliance airlines for travellers based in New Zealand are changing (Note that all values in this post are for one-way travel):
Flying Business Class for the long stretch to North America will jump from 97,500 to 117,000 miles, which includes Air New Zealand's services to Vancouver from Auckland, as well as United's seasonal 777-300ER flights.
United 777-300ER Polaris Class
Sometimes using cash for Economy tickets to the US and Canada can be expensive. In those cases, an Economy Class redemption will increase from 55,000 to 65,000.
Note that flights between Hawaii and mainland US, which can often be expensive with cash, remain good value at 17,500 in Economy and 30,000 in Business.
Travel on Air New Zealand to destinations in the Southwest Pacific including the Cook Islands/Samoa/Tahiti will see a substantial price hike from 17,500 to 28,000 in Business Class.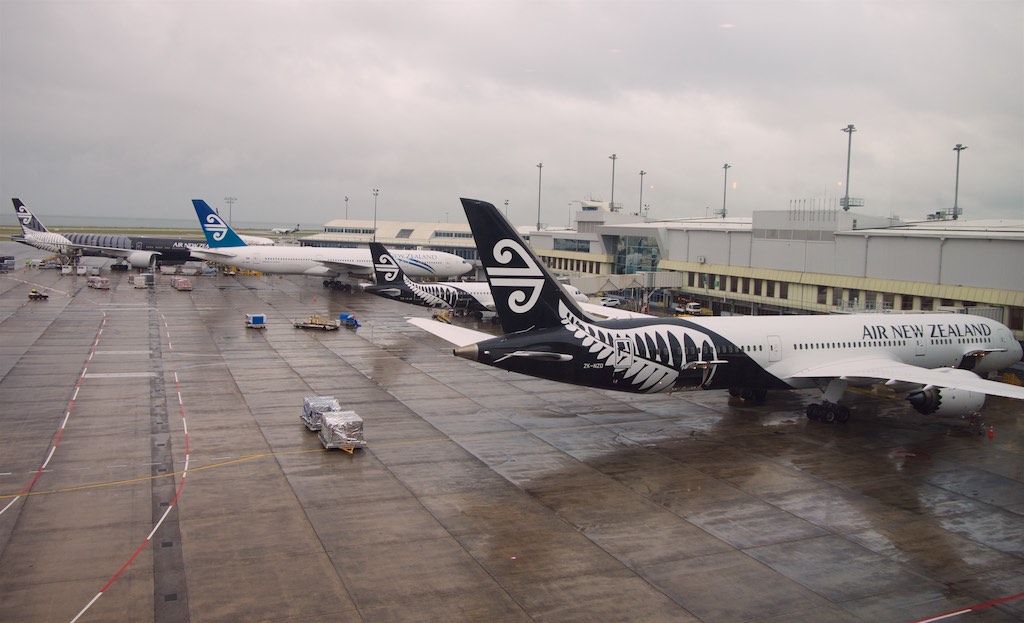 Air New Zealand 787 at Auckland Airport
Flying Air New Zealand to Shanghai or Air China to Beijing and onwards to other destinations in China will increase from 77,500 to 83,000 KrisFlyer miles.
If you're heading to South East Asia, THAI Business Class from Auckland to Bangkok will jump from 55,000 to 66,000 miles, as will Air New Zealand flights to Singapore.
Lufthansa First Class (only bookable with partner curriences like KrisFlyer within 14 days of departure) from its hubs in Frankfurt and Munich will substantially increase from 80,000 to 95,000 miles to North America, 107,500 to 129,000 miles to Singapore, and 122,500 to 147,500 to Hong Kong.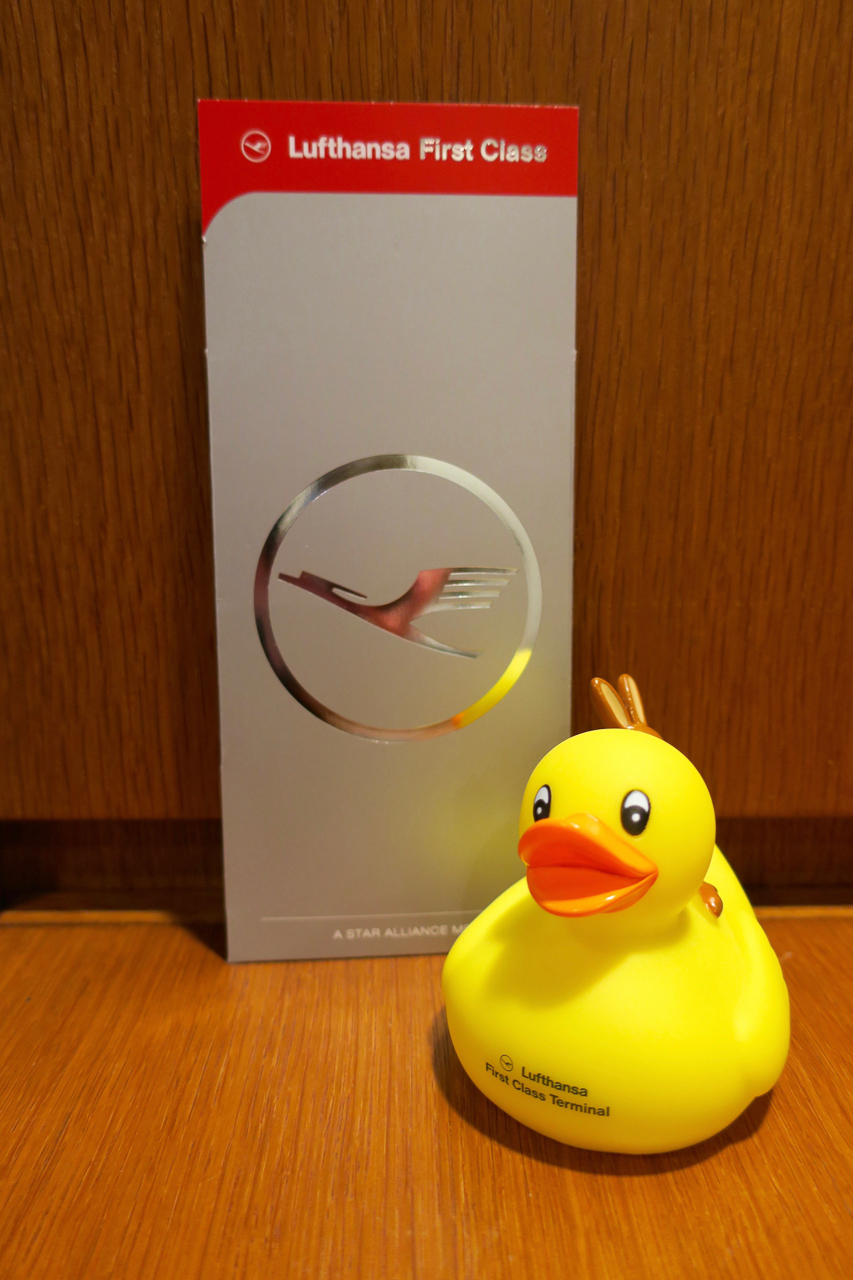 Lufthansa First Class Terminal Frankfurt
However, Business Class travel between Europe and North America with carriers such as Austrian, Lufthansa and Air Canada is staying the same at 65,000 miles.
Gone will be the hack to reduce the cost of flying Singapore Airlines by adding on a Star Alliance partner flight (albeit with an increase in fuel surcharges).
For example, flying from Auckland/Wellington/Christchurch to San Francisco via Singapore and Tokyo in Business Class only on Singapore Airlines costs 110,000 one-way but if you switched the Tokyo – North America flight to ANA then you'd save 12,500 miles.
Under the new pricing, you'll spend 7,000 miles more and have to pay fuel surcharges.
Overall, for these most common redemptions for travellers based in New Zealand, there is an average increase of 16%, which is substantial.
The new pricing structure comes into effect for bookings made from 7 December 2017 onwards. That means that you still have until 6 December to redeem your KrisFlyer miles at the cheaper prices, even if travel is for after the pricing changes come into effect. However, if you make changes to your booking/s after that date, then you will be expected to pay the difference to meet the new pricing level.
Change 2 (positive): ability to book Star Alliance and other partner flights online
From 7 December 2017, you'll be able to search for and book Star Alliance and other partner award flights on singaporeair.com and the Singapore Airlines app.
That means you'll no longer need to call KrisFlyer to make redemptions on airlines other than Singapore Airlines and SilkAir.
Currently, united.com, Air Canada's Aeroplan and ANA Mileage Club are the best search engines for Star Alliance redemptions, so having another option will be useful.
Change 3 (negative): introduction of phone booking fee
Effective 7 December 2017, an 'offline service fee' of $25 USD or 2,500 KrisFlyer miles will be introduced for the following services performed over the phone:
Redemption ticket bookings
Redemption ticket changes
Redemption upgrades
KrisFlyer membership services, including updating of passport details, adding or changing Redemption Group Nominees
This fee will be waived if you are unable to make your booking or changes online.
Our take: how the changes will affect you
While a lot of Economy Class redemptions are staying the same or increasing slightly, the best uses of KrisFlyer miles are usually for premium cabin flights, especially on Singapore Airlines, as the airline reserves a certain number of seats for its own frequent flyer members, especially on its best aircraft like the A380, A350 and 777-300ER.
Given that these changes do not affect Singapore Airlines redemptions (which were increased in price in March 2017 but had fuel surcharges taken off them), the pricing increases on Star Alliance flights should not, in practice, affect travellers in New Zealand too much.
However, if you are looking at redeeming your points for any of these key Star Alliance redemptions from 7 December 2017, it will definitely be worth your while to compare KrisFlyer's pricing against buying miles from United MileagePlus or Avianca LifeMiles, and potentially saving your KrisFlyer miles for better-value redemptions on Singapore Airlines, Virgin Australia and Alaska Airlines.
It is even getting to the stage where purchasing Airpoints Dollars with a Kiwibank-issued Air New Zealand Airpoints Mastercard, and redeeming outright for Star Alliance redemptions booked via Air New Zealand is looking like a good option for those without a large stash of miles – this is something we'll be exploring more in a guide soon.
The addition of searching and booking capabilities for partner flights on the Singapore Airlines website and app is good news whilst the 'offline service fee' is a disappointment.
---
The following Point Hacks guides will be updated as a result of these changes:
---
What do you think of the changes? And how will they affect your travel plans?
Supplementary images courtesy respective airlines.
Our take on KrisFlyer's devaluation of its Star Alliance partner award chart
was last modified:
December 23rd, 2017
by