KrisFlyer has announced changes coming into effect from 24 January, which include an across-the-board increase in the number of miles required for premium cabin redemptions, along with some welcome enhancements to the redemption process.
In this guide, I summarise the changes, go through how they affect travellers in New Zealand, and give my advice on what to do with your KrisFlyer miles.
The changes in brief
An average 10% increase in the number of miles required for both Saver and Advantage redemptions in Premium Economy, Business and First/Suites Class
The introduction of flexible award searches from 31 January, allowing you to view available award redemptions across a seven-day window
The ability to upgrade directly from Economy to Business Class even when there is a Premium Economy cabin on your flight
From the second half of 2019, you will be informed at least two weeks prior to departure of the outcome of any redemption waitlist, which will provide greater certainty and the ability to make alternate arrangements should your waitlist be unsuccessful. Full Q&A on the waitlist changes can be found here
Spontaneous Escapes will become a permanent feature of the KrisFlyer program from February, which provides last-minute discounted redemptions on select routes every month
Here is what Singapore Airlines had to say about the announcement:
We have…reviewed our Award and Upgrade levels as part of an ongoing exercise to ensure competitiveness of the KrisFlyer programme.

There will be no changes to the existing Economy Class Saver Award levels and Advantage Award levels for Singapore Airlines- and SilkAir-operated flights.

Adjustments, however, will be made to Award and Upgrade levels in First Class, Business Class and Premium Economy Class. The revised Award and Upgrade charts apply to redemption and redemption upgrade bookings ticketed on or after 24 January 2019.
Here are the links for the award charts:
The last time KrisFlyer tweaked its award chart for Singapore Airlines flights was almost two years ago, in March 2017. Then, it eliminated the online booking discount (negative), increased redemption pricing in 5 of 13 zones (negative) and eliminated fuel surcharges (positive).
Popular redemptions for New Zealand-based travellers
Here is how the pricing changes will affect those flying out of Auckland, Wellington and Christchurch with an average increase of 10%:
| Destination | Cabin | Current pricing | New pricing | Change |
| --- | --- | --- | --- | --- |
| Singapore | Business | 58,000 | 62,000 | +7% |
| | First/Suites | 80,000 | 85,000 | +11% |
| Japan | Business | 83,000 | 91,000 | +10% |
| | First | 105,000 | 115,000 | +10% |
| Europe | Business | 105,000 | 116,000 | +10% |
| | First | 148,000 | 163,000 | +10% |
| LA/San Francisco/Seattle | Business | 110,000 | 121,000 | +10% |
| | First | 154,000 | 167,000 | +8% |
| New York/Houston | Business | 118,000 | 129,000 | +9% |
| | First | 152,000 | 167,000 | +10% |
The redemption figures above are for Saver Awards and do not include taxes. Note, fuel surcharges are not applied to redemptions on Singapore Airlines.
Here is an example. If you wanted to fly Singapore's new Suites Class product from Auckland to London via Singapore, you would be up for 148,000 KrisFlyer miles + taxes if you booked before 23 January. If you booked after that, the same flights would cost 163,000 miles + taxes, an increase of 15,000 miles or 10%.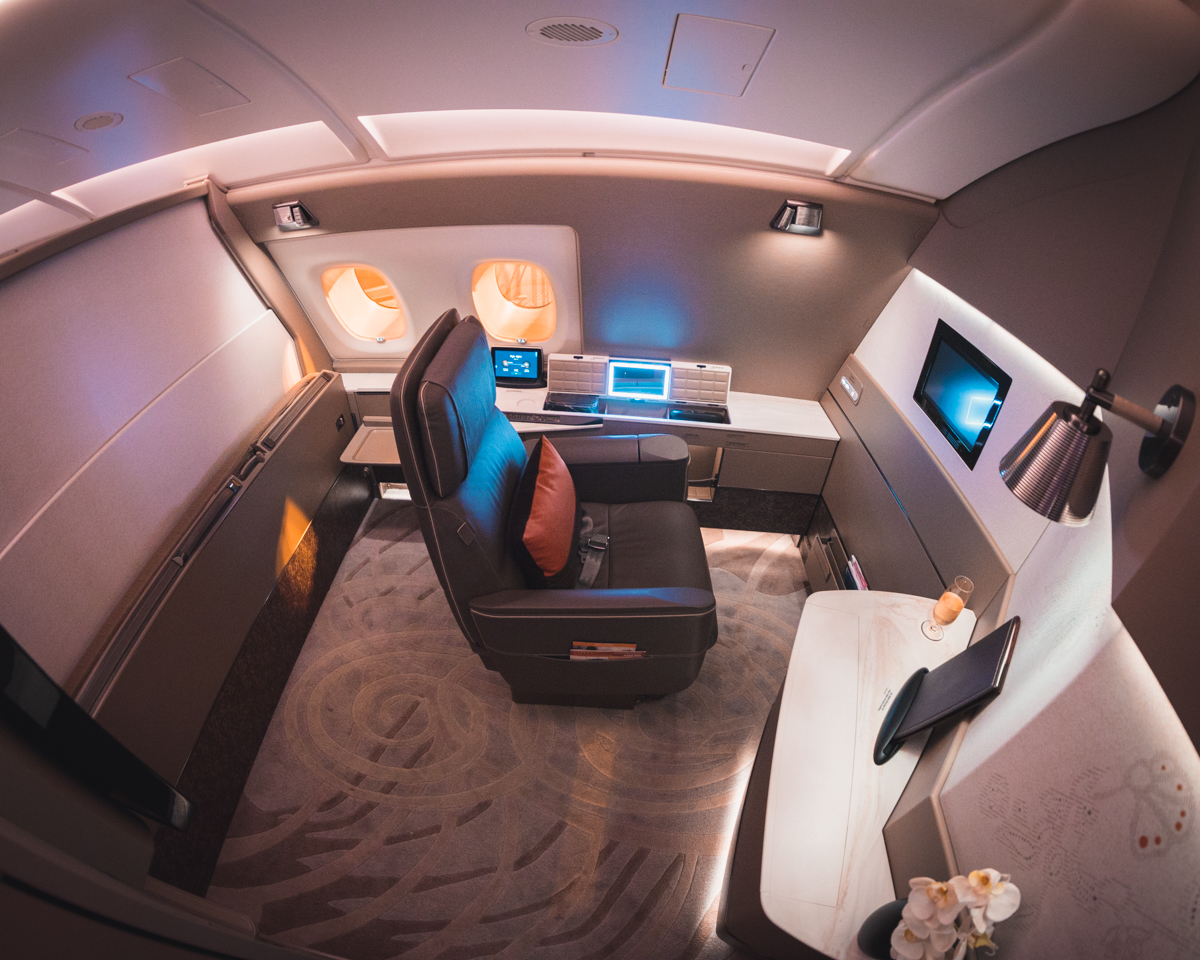 The new A380 Suites Class
Similarly, say you wanted to fly from Christchurch to Tokyo via Singapore. Right now, that redemption costs 58,000 miles + taxes, but it will jump to 66,000 miles + taxes from 24 January.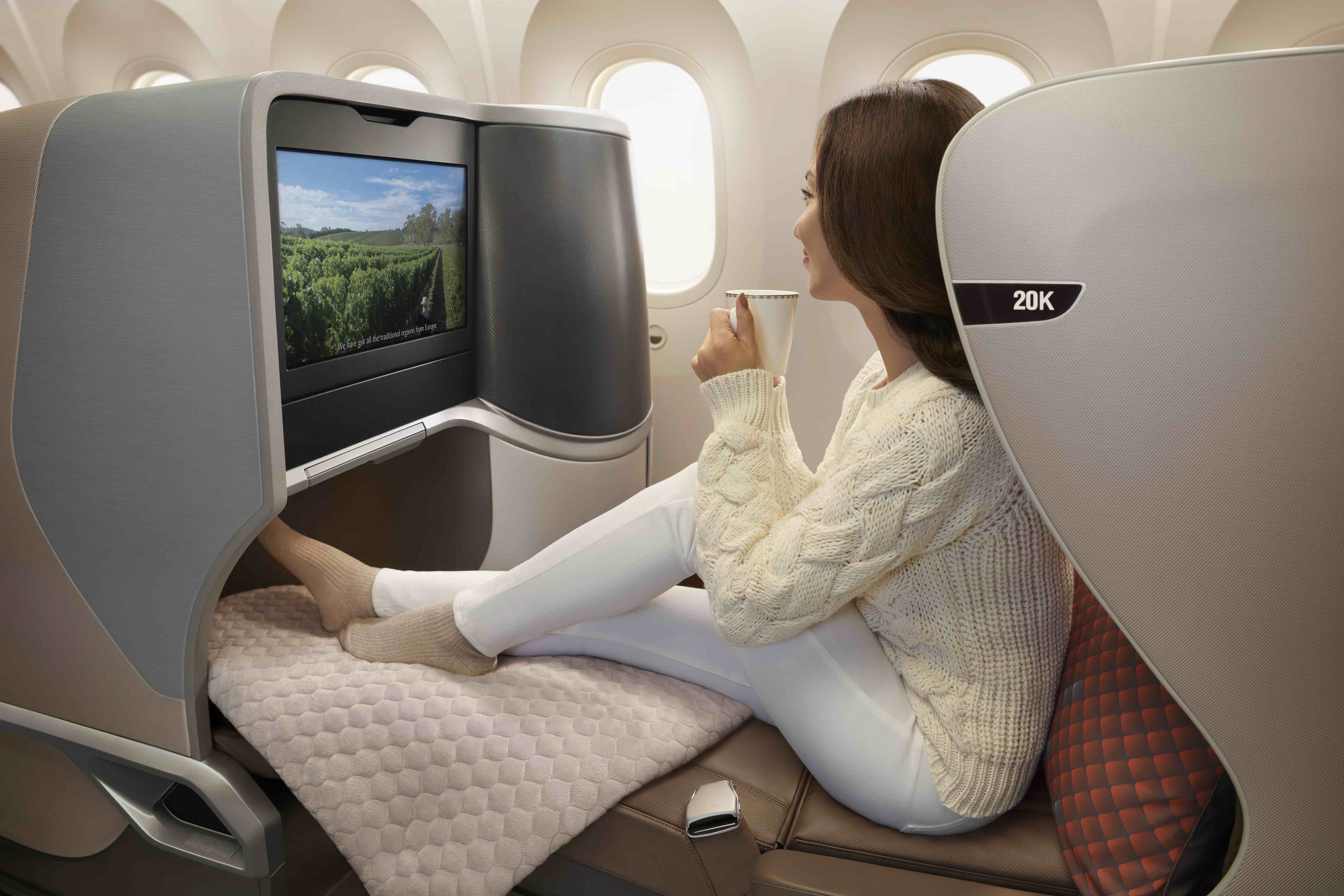 Boeing 787 regional Business Class
What isn't changing?
These changes do not affect:
My take
Overall, this is a disappointing development.
An average price increase of 10% for premium cabin redemptions for New Zealand-based travellers is not insignificant, especially given our general struggle here to earn these miles from everyday spend. Whilst frequent flyer programs adjust their pricing on an ongoing basis to recoup costs and remain competitive, giving only three weeks' notice of the changes is poor form on the part of KrisFlyer. It's the same amount of notice that they gave last time too. In my opinion, this should definitely be lengthened in the future.
These changes may especially disappoint Point Hacks readers who transferred some or all of their Velocity balance to KrisFlyer before the transfer rate was devalued as of the new year.
My advice is that if you have a redemption in mind and are in a position to book before 24 January, do so. Do note that you can still redeem at current prices for travel after that date as long as the flight is ticketed before the changes come into effect. However, keep in mind that if you change your flights after 24 January, you will be hit with the increased rates.
The introduction of flexible date searching and direct upgrades from Economy to Business Class are welcome additions but a smokescreen for this devaluation.
If you want to improve your knowledge of the program, check out our beginner's guide to KrisFlyer. For inspiration on what you can do with your KrisFlyer miles, check out our best uses of points series.
What is your take on the changes? And how will they affect your travel plans?
How will the upcoming devaluation to the KrisFlyer program affect you?
was last modified:
July 5th, 2019
by