Lounge access usually comes standard for those travelling in Business or First Class, as well as for passengers holding elite status travelling in any cabin.
But did you know that you are often given access to multiple lounges, even if you aren't told so at check-in? In this guide, I explain how to figure out which lounges you can get into, and which ones to focus your efforts on.
The importance of alliances
Most frequent flyers will know that airlines often are part of one of the big three alliances: Star Alliance, SkyTeam or oneworld (in order from largest to smallest).
If you are travelling on Air New Zealand in a premium cabin, i.e. Business, or if you hold Gold or Elite status, then you should be able to access not only Air New Zealand lounges but also those of their Star Alliance partners like Singapore Airlines and United, and their alliance partners, like Cathay Pacific.
Air New Zealand Business Class passengers in Hong Kong can access the awesome Cathay Pacific The Pier lounge!
Travelling with Qantas in a premium cabin, i.e. Business or First Class? Have Gold status, or above? Then you can access not only Qantas lounges but also those of oneworld partners like Cathay Pacific and American Airlines.
As Virgin Australia is not part of any alliance, the lounge options for Virgin Australia passengers are more limited.
Not sure which alliance the airline you are flying is a part of? It's easy—just plug into Google the [airline name] + alliance, like for Singapore Airlines (which is part of Star Alliance):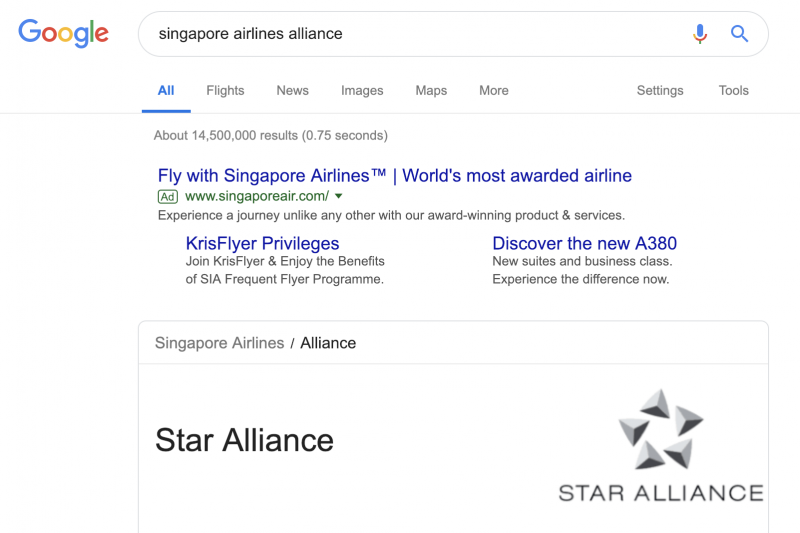 Important disclaimers
You may be refused entry due to space constraints—this is especially common at Emirates lounges for Qantas passengers if there is a Qantas lounge available
The hours of operation of the lounge may not match up to your departing flight
A lounge may be closed for renovation
You don't have to limit your visit to just one lounge—you can bounce between multiple lounges if you meet the entry requirements
Whilst agreements mean that all passengers within an alliance should technically have access to one another's lounges, there are exceptions to that rule—notably Qatar Airways limits access to its excellent lounges in Doha to premium cabin passengers only, sending oneworld elites (including Qantas Gold members) flying in Economy Class to other substandard lounges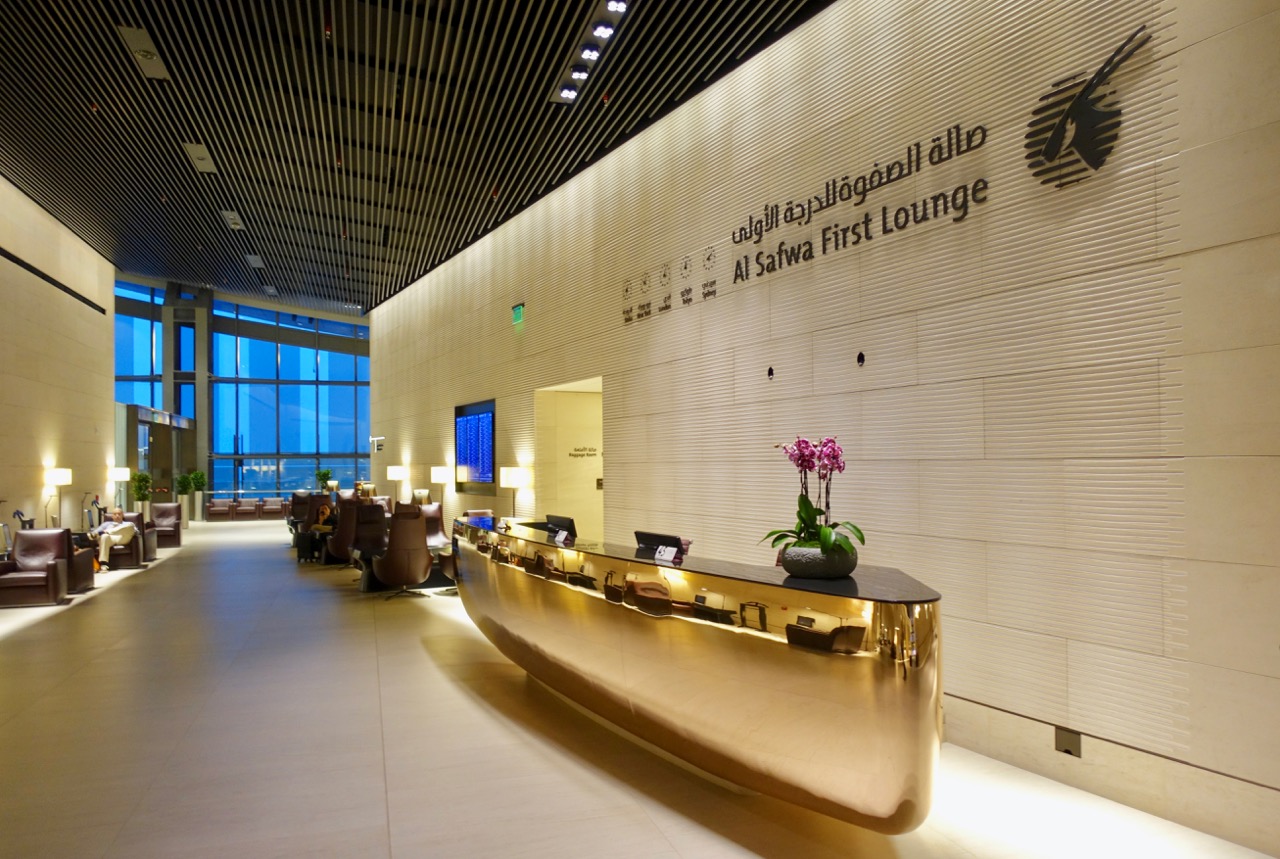 Qantas Platinum and oneworld Emerald members cannot access Qatar Airways' flagship First Class lounge in Doha
Cheatsheet
Based on my own travels and hearing from others, you could consider using the following lounges, which may not come to mind as your first choice. Note that this list is restricted to international flights.
*These options are not suited to short layovers as you will need to leave ample time to arrive to your departure gate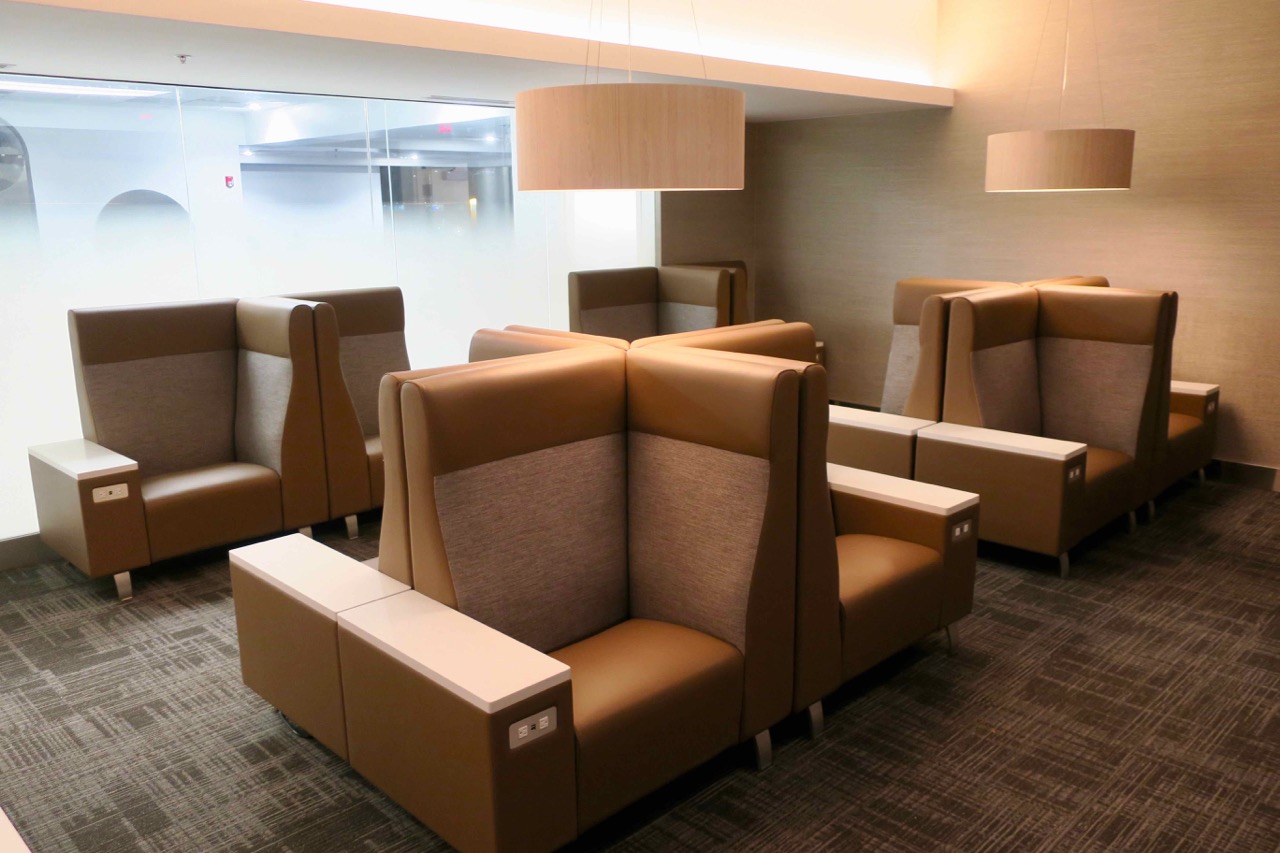 Both American Airlines and United are investing a lot of money to upgrade to plush lounges in their biggest hubs like Los Angeles and New York
The most useful app for lounge reviews
It's called LoungeBuddy. The iOS version of the app is highly-rated and easy-to-use, however, the Android version is poorly rated (for crashes and incomplete data), so those users are probably best sticking to the website.
In the app, you can create a trip with individual flights, like this California Roadtrip flying from Melbourne to San Francisco and then back from LA: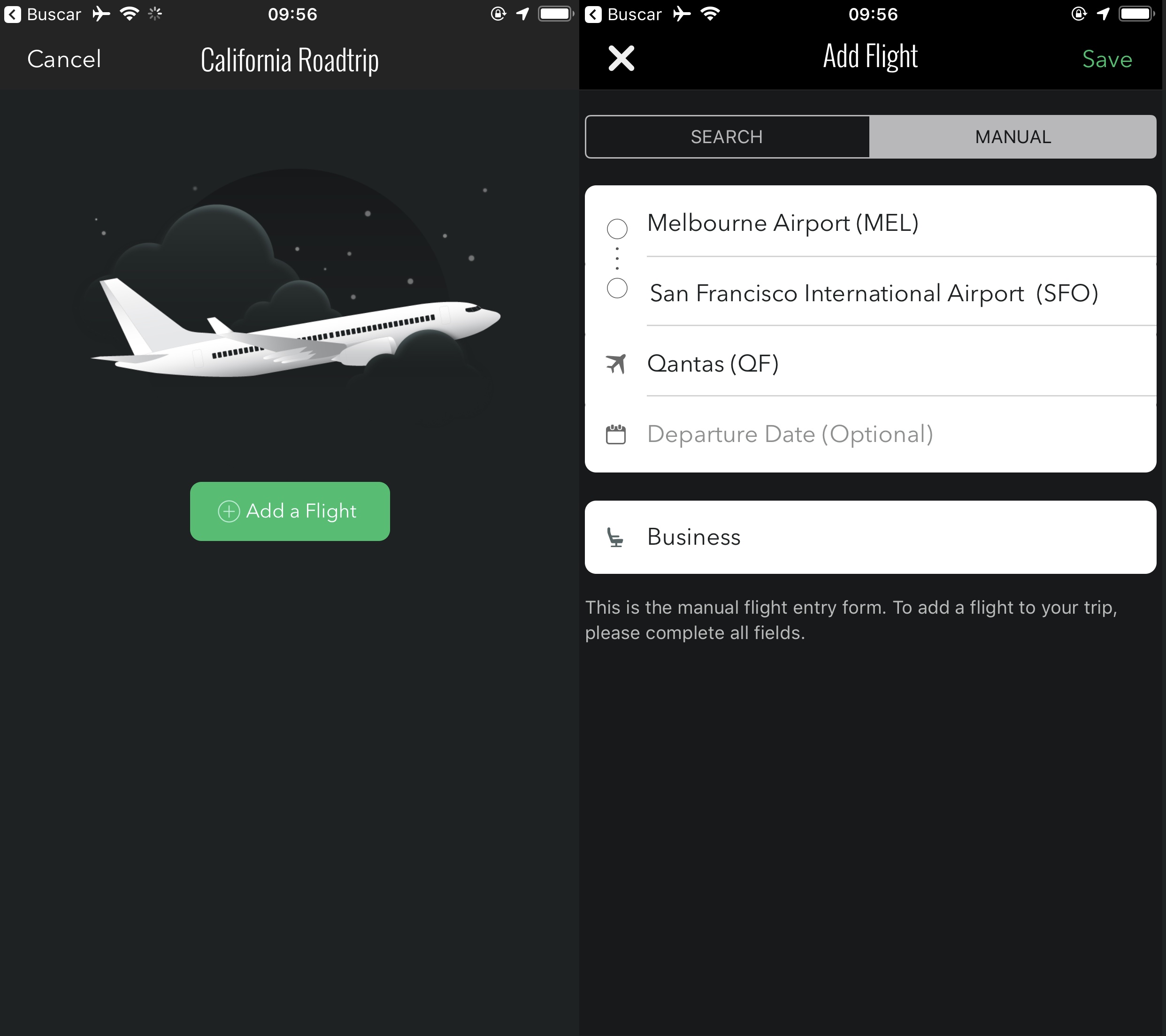 Based on the airline, route and cabin, the app will show you which lounges you have access to at each airport: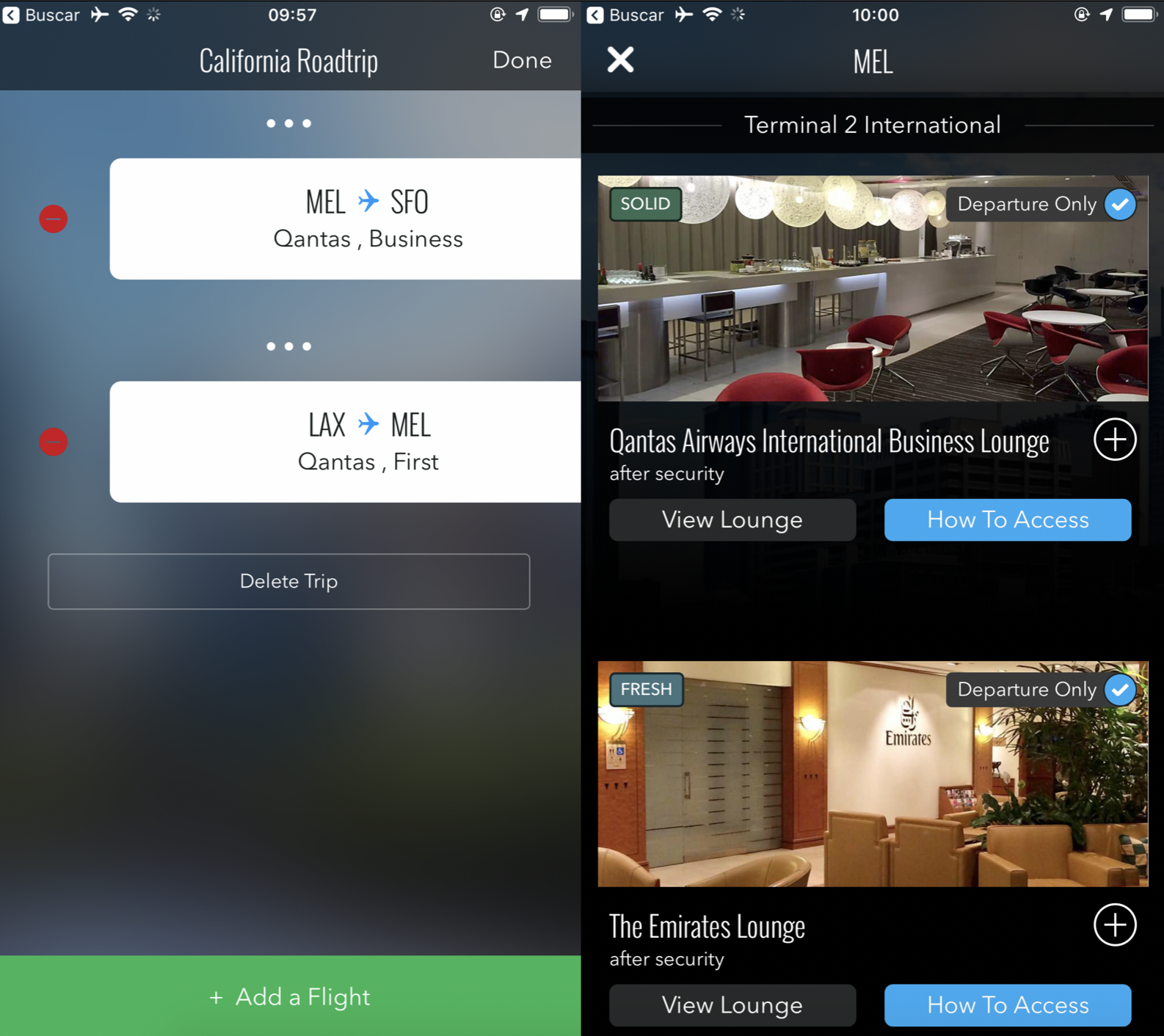 It's useful to click on each lounge to read users' individual reviews, as I would definitely steer clear of the Qantas International Business Lounge in Melbourne if I could (note that it will be probably updated in the next few years).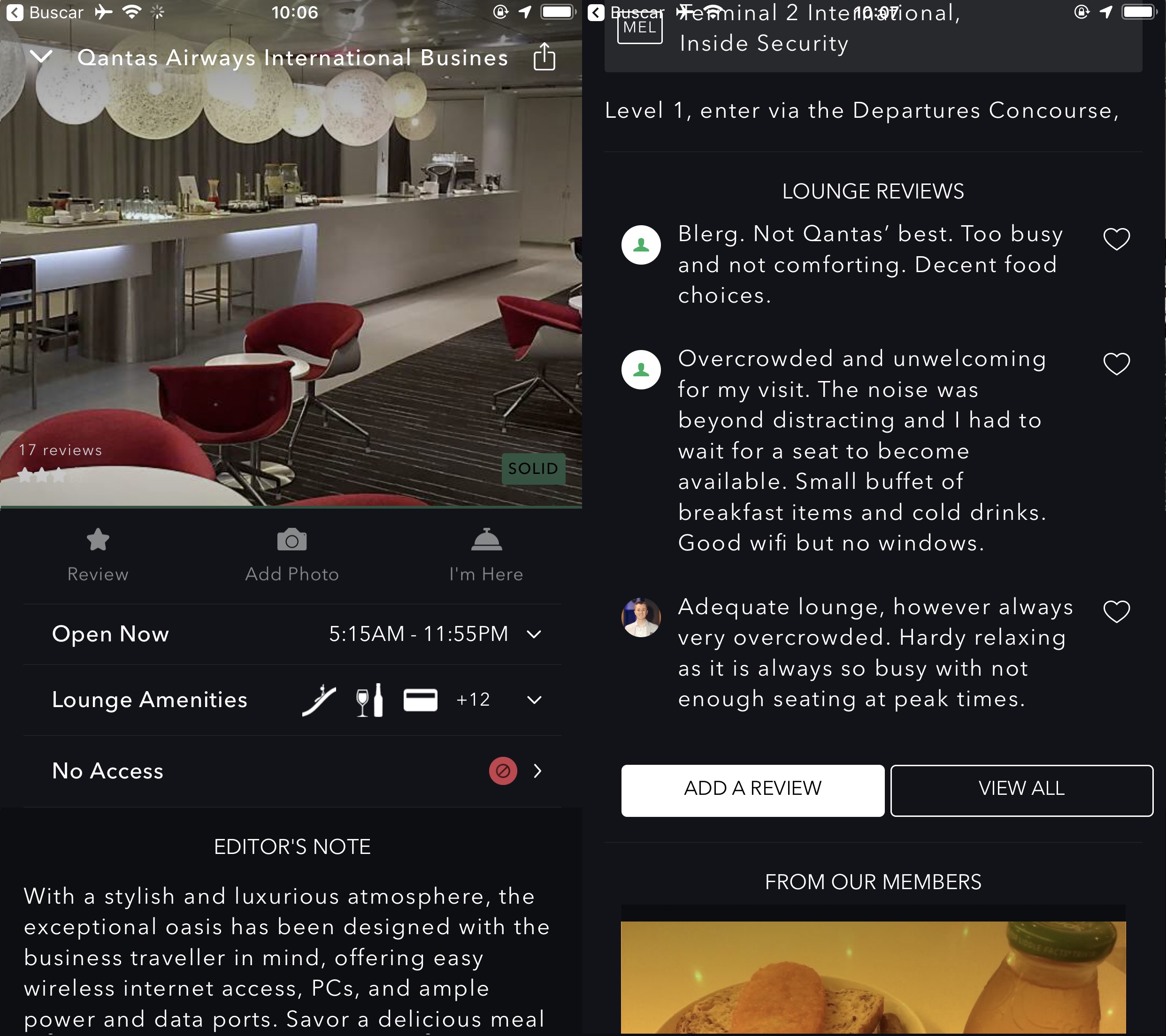 There are five ratings, from best to worst:
Can you trust these ratings? For the most part, yes, but they tend to be overly generous. It is a good idea to compare them against other information sources mentioned later in this guide.
A notable feature of the app is the ability to add if you have elite status with any frequent flyer programs: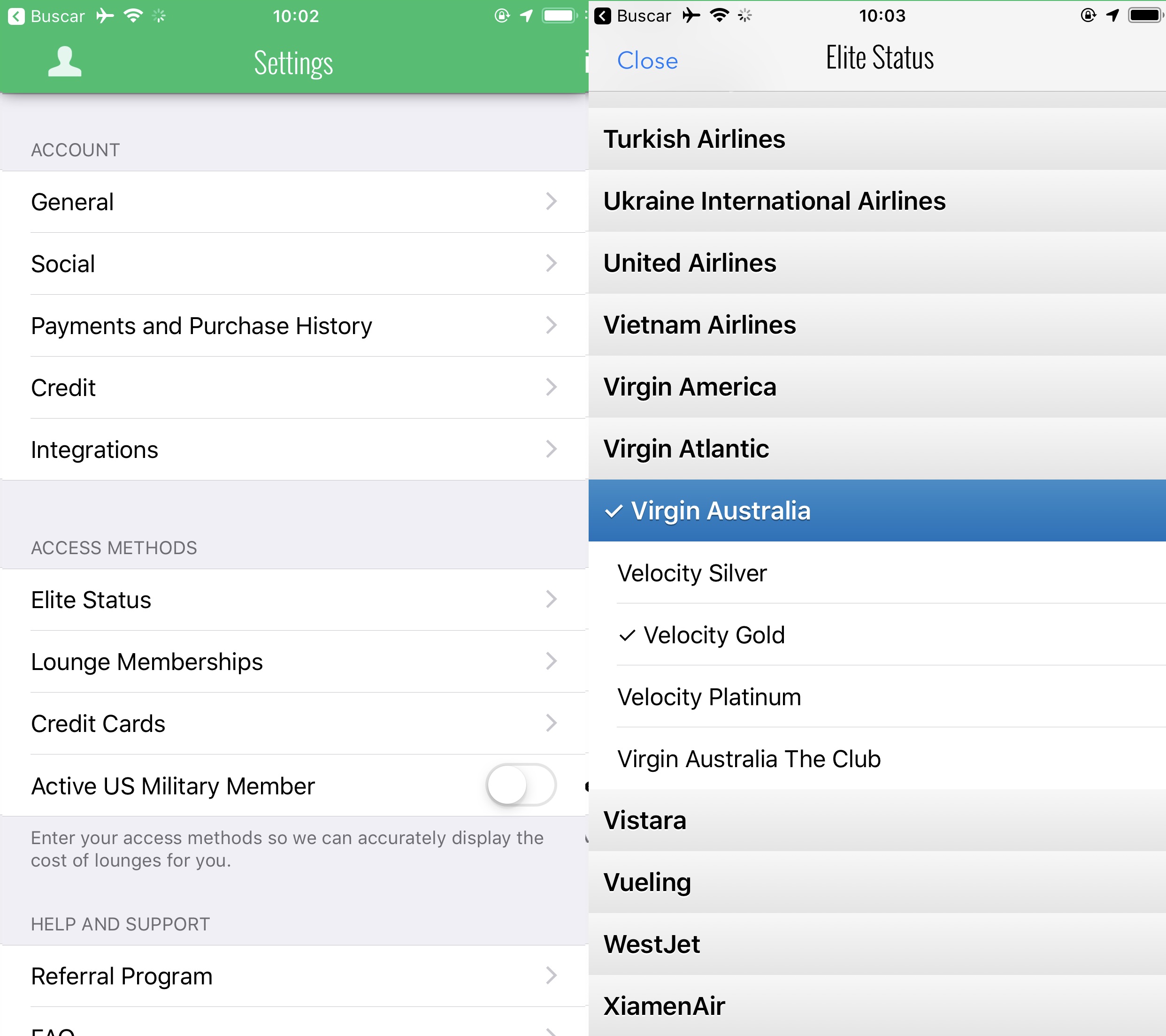 as well as lounge memberships and specific credit cards you hold, which may give you access to extra lounges like those part of the Priority Pass network.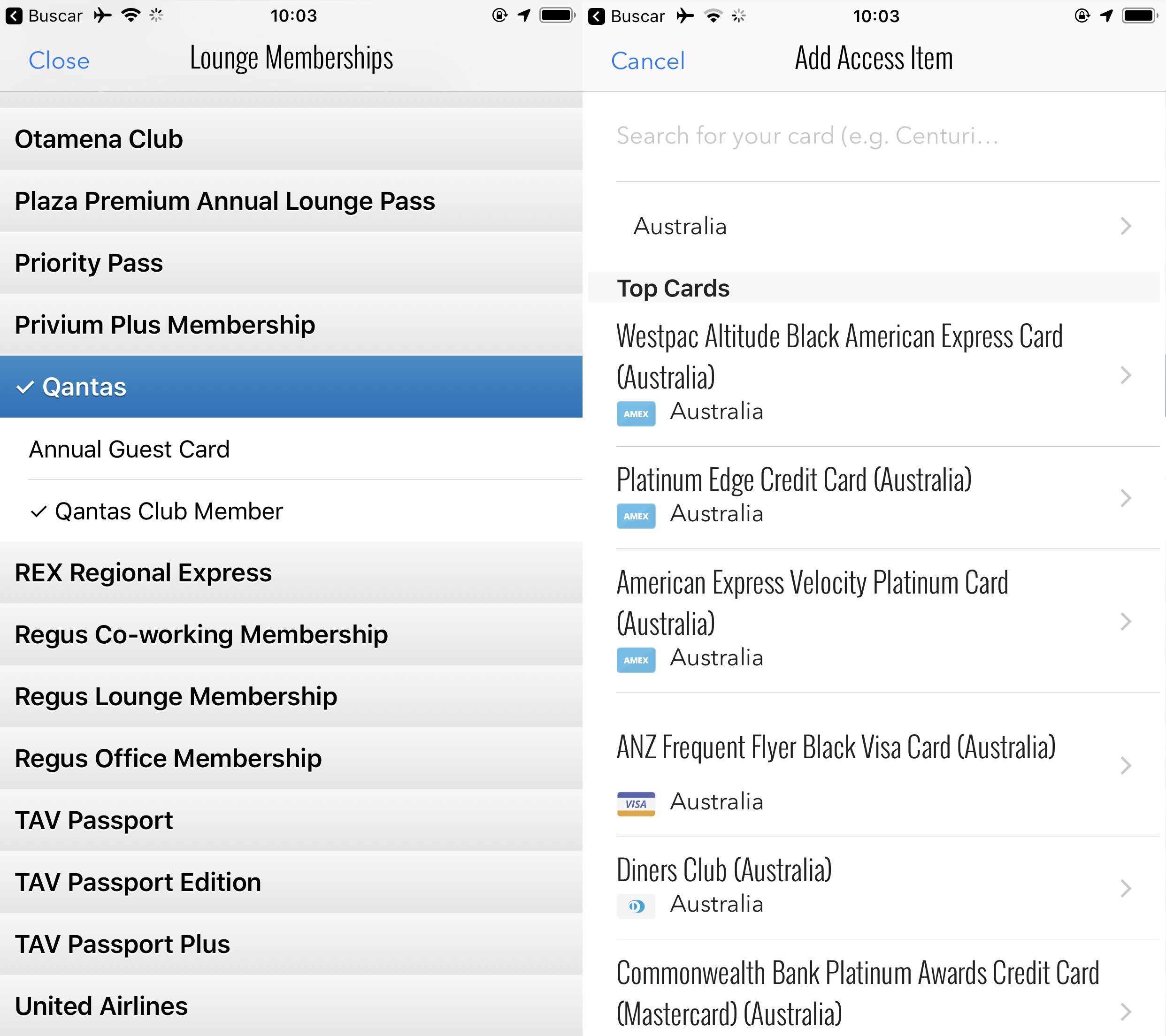 Whilst you can't create custom trips on the website, you can navigate to the Locations tab to check out reviews for specific lounges.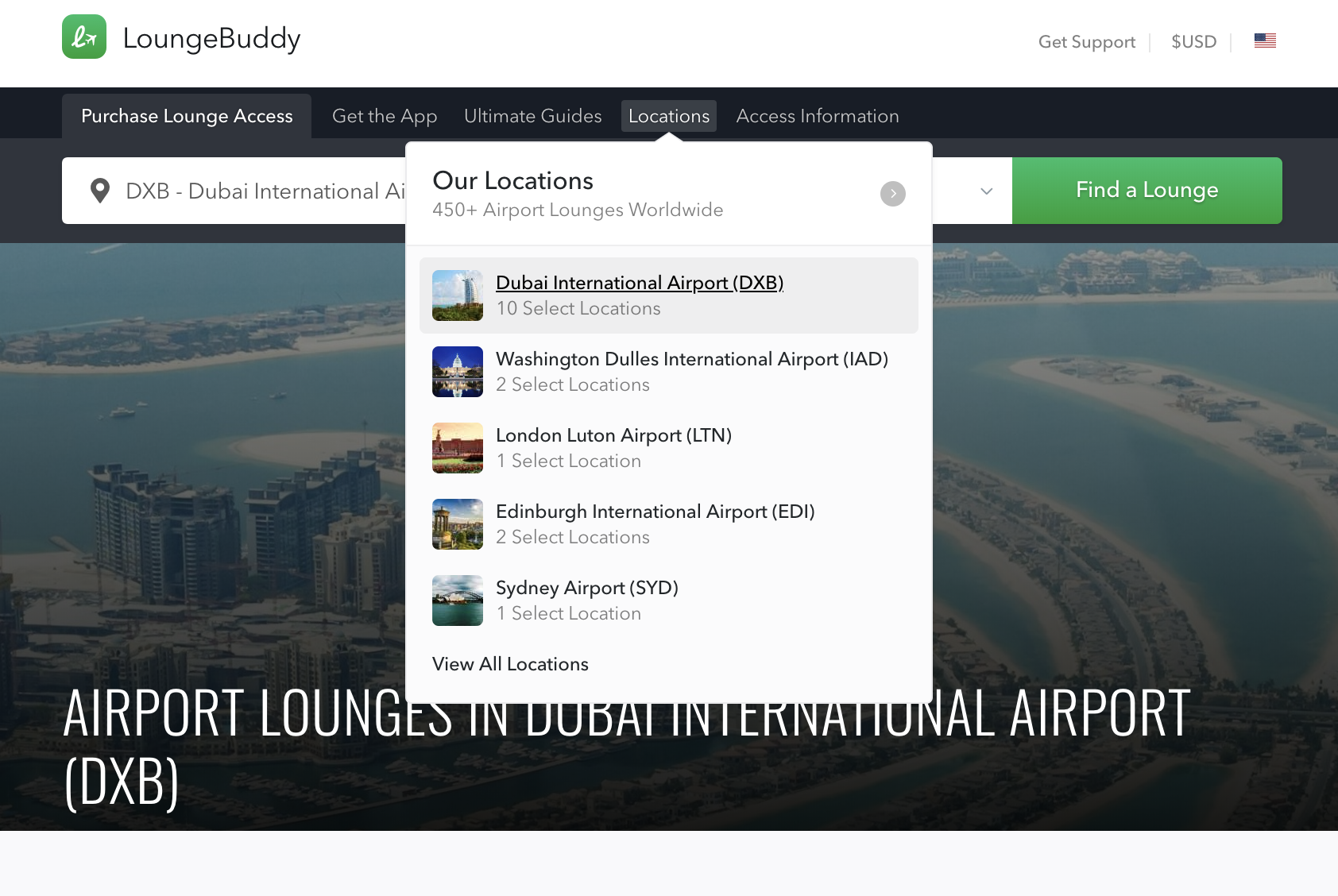 Point Hacks reviews
The Point Hacks team continues to collate a number of reviews based on experiences we have had during our personal and work travels. You can access them by:
navigating to our airport lounge reviews page (and using Ctrl-F if you are looking for a specific review)
typing your search into the Looking for something? search box on any post on our site
typing your search into Google using site:pointhacks.com.au Qantas Club Cairns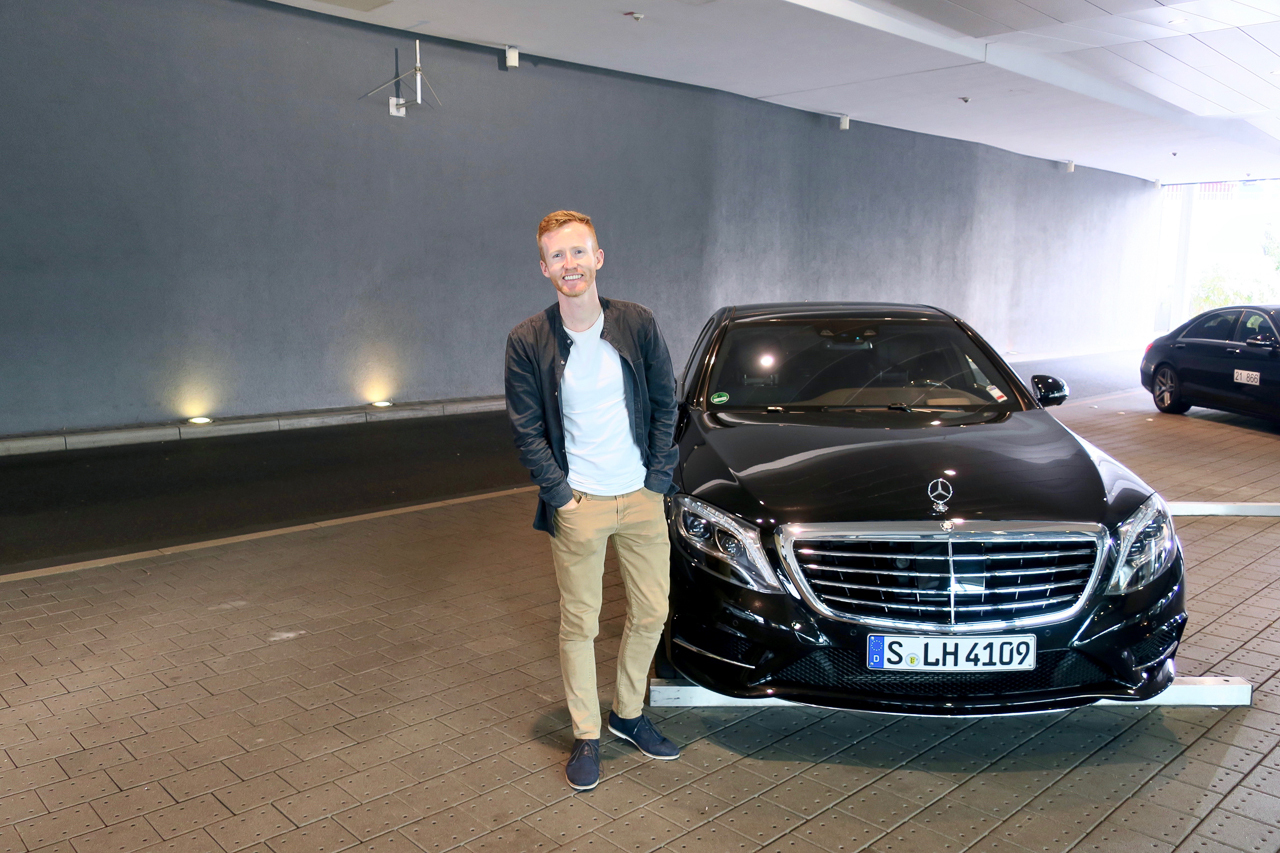 The Lufthansa First Class Terminal—yes, Terminal, not lounge—has been by far my favourite on-the-ground experience to date
Other apps
It is useful to compare the information you have received from LoungeBuddy and travel blogs with the following websites/apps (if you have the time to do so):
Summing up
By doing some research before your next trip to figure out which lounges to focus your time and efforts on, you'll be relaxing and dining like a pro prior to your departing flight.
My advice is to remember that even though you might have your heart set on a particular lounge, there could be a spanner thrown in the works, like a temporary closure or space constraints, so make sure you know what your backup options are.
Plus, remember, at the end of the day, getting access to any lounge is better than no lounge at all, so let's keep in mind how lucky we are to enjoy that luxury!
Do you have any other tools you use to choose which lounges to visit when you fly? Please share in the comments below!
How to choose the best lounge before your next flight
was last modified:
March 4th, 2019
by