One of the key benefits of the American Express Platinum Charge card is a travel credit that is usable for booking travel through American Express Travel and helps to offset the card's annual fee.
There are a few conditions that come with these travel credits, so you'll need to consider where and when you maximise their use.
In this guide, we explore the ins and outs of the benefit, what it covers, what it doesn't, how to use it and, most importantly, how to maximise value from it.
The cards' travel credits
The $1,250-annual fee Platinum Charge card is the only American Express card that offers a travel credit in New Zealand, currently at $200 per cardholder year.
What you can use the travel credit for
The travel credit can be used for travel bookings made through Amex Travel, which includes most domestic and international flights, hotels and some car rentals.
What is excluded but otherwise bookable through Amex Travel? This table should help you out:
Category
Platinum Charge
Flights
Yes
Hotels
Yes
Car rental
Yes
Experiences
No
Cruises
No
Annual fee
$1,250
Travel credit
$200
Notes:
The Platinum Charge terms and conditions are the vaguest. This page on the Amex website provides more detail on the Platinum Travel Credit.
Cruises are not eligible for travel credit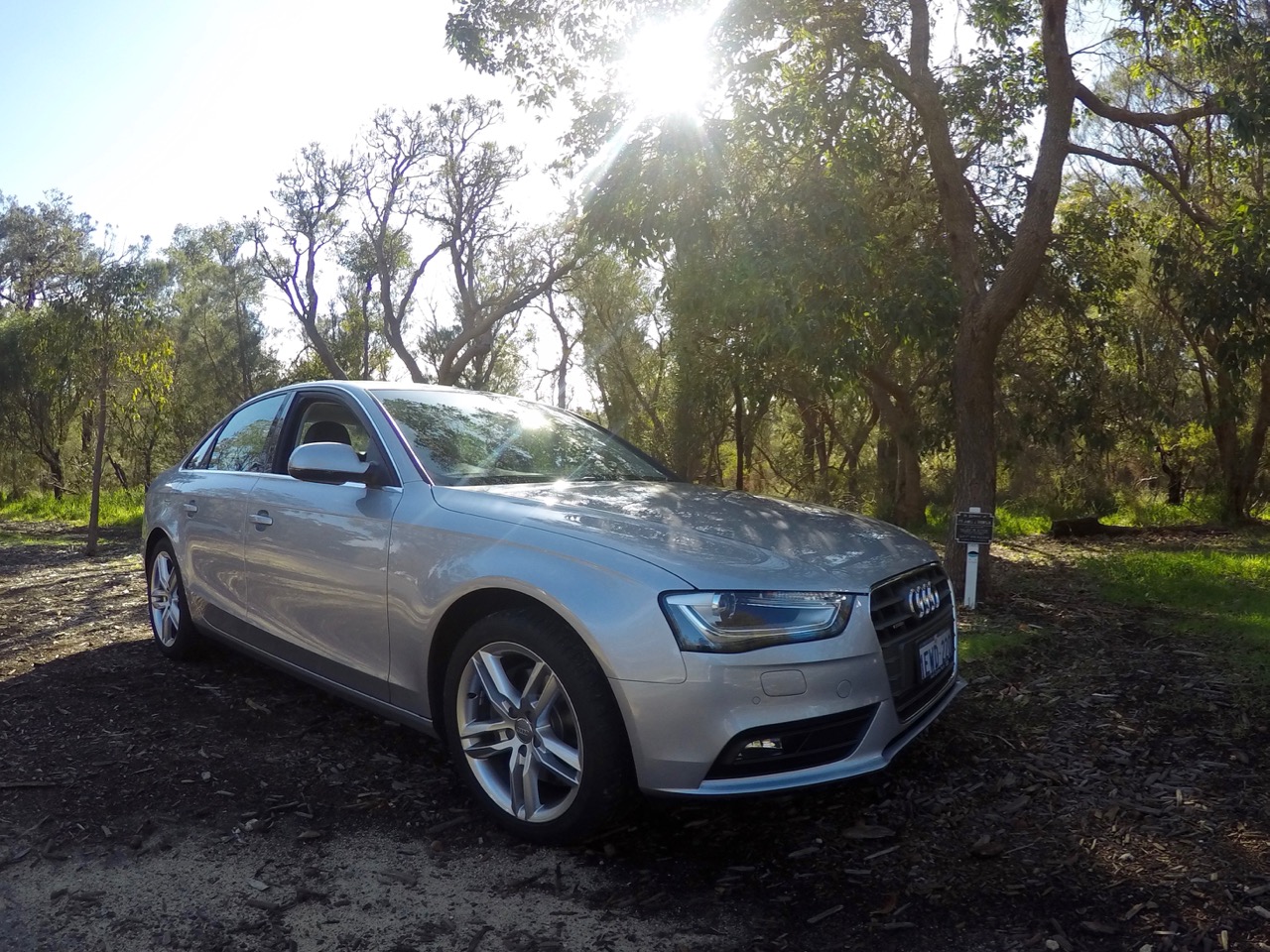 You can only use your travel credit on car rentals if they are otherwise able to be booked via Amex Travel online
The bad: Key restrictions of the travel credit
The travel credit has to be used in one booking, not across multiple
There's no refund on the travel credit if you decide to cancel a booking, although you might get a refund if the original booking was a refundable fare or hotel rate
You won't earn Membership Rewards points on the portion of the booking covered by the travel credit
This benefit is given to primary cardholders only, i.e. not supplementary cardholders, although you can use it for an itinerary booked in anyone else's name (kind of like a gift)
The credit can't be used when you are paying for a hotel or car rental directly, as is the case with Fine Hotels & Resorts bookings or non-prepaid/flexible car rental bookings
Car rentals eligible for the travel credit must be to and from the same airport
As alluded to above, you can use the credit for a booking that's less than the amount of the credit on your account but you'll forfeit the difference
The credit expires each year if it's unused, meaning you have 12 months from the day it arrives in your account, i.e. it does not roll over to the next year
Some readers report that the prices on Amex Travel are higher than through the airline or hotel directly, so do make sure to compare prices to get the best deal (note that Amex Travel does not price match)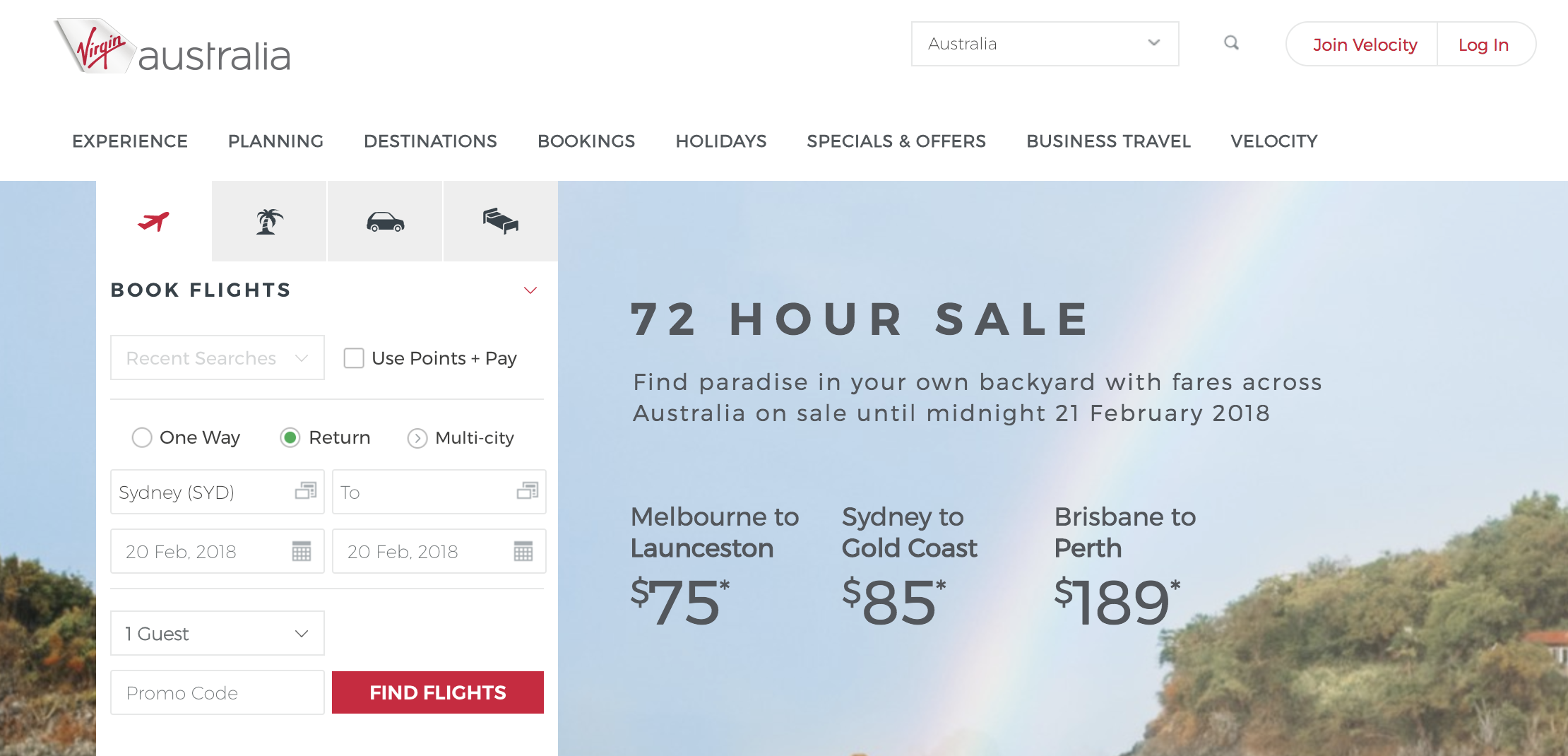 Do check that flights through Amex Travel are not more expensive than booking direct
The good: How to maximise the value of the travel credit
The terms above really dictate how to best use your credit because it's not as flexible as cash.
Make sure of your plans: this is the most important one. Don't consider using it for bookings you think you might have to cancel, as you'll lose the credit amount
Book travel that is equal to or over the travel credit amount: remember to target bookings that are going to total above the amount of your credit. If you have a specific flight or hotel in mind that is going to cost less than your credit you can consider increasing the cost to make it eligible for the credit, e.g. by booking a more expensive room type
Beneficial if you are chasing airline status but not hotel status: if you are chasing hotel elite status, you won't earn any stay credits toward status on prepaid bookings via Amex Travel, so ensure you use it for hotel stays where you would otherwise not be worried about points and status. Conversely, a flight booking using the travel credit will still earn you frequent flyer points and status credits with the airline
For multiple people: if you are booking a $200 flight for yourself and also want to bring your partner or a friend along, you can book two tickets for $400 and claim the travel credit on the total, i.e. it applies to all passengers in the booking
Use on last-minute flight, hotel or car rental bookings: you know you won't lose the credit because plans are less likely to change
Use it for travel into the future: even if your credit expires in, say, January, you can use it for travel in, say, March but you have to complete the booking before the credit expires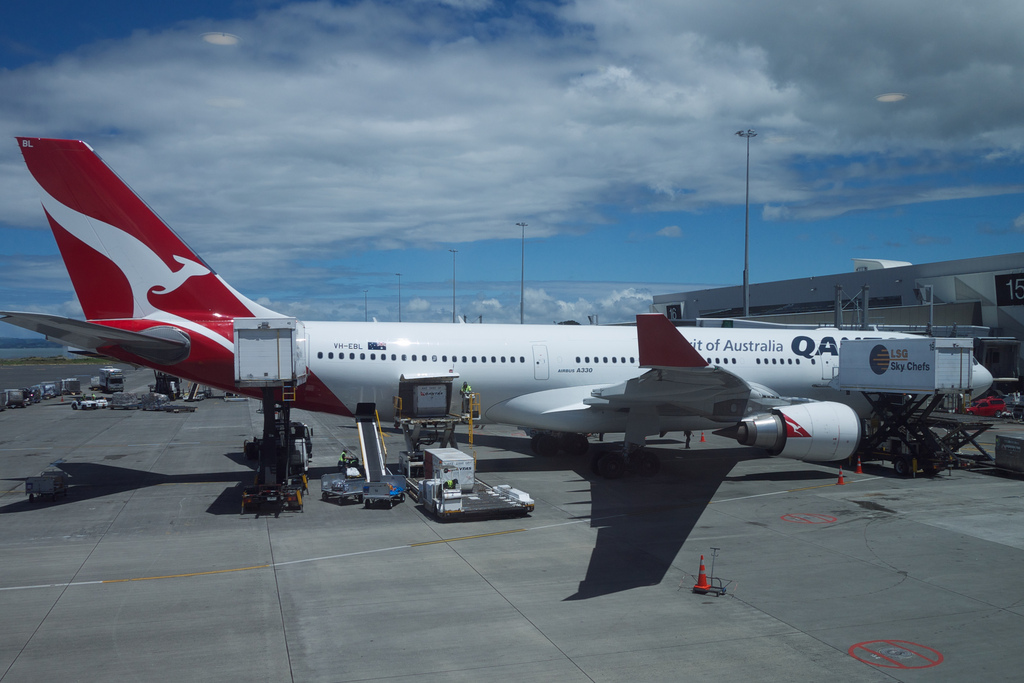 Last-minute flights on Qantas can be expensive, so offsetting the cost with your travel credit could represent good value
How to use it online with Amex Travel
Step 1: As soon as you've paid your annual fee and made the minimum payment on your first month's statement, you should find a new credit in your Amex Travel account ready to use
Step 2: Log in to the Amex Travel website, noting that if you have multiple Amex-issued cards in your account, select the card with a travel credit to use. Your screen will look something like this:
Step 3: Once logged in, in the top right-hand corner of the Amex Travel homepage you'll see the available credit tied to your account. If you can't see it and you know it hasn't been used on your account, contact Amex via live chat or by calling 0800 377 421 to get that rectified.
Step 4: From here, you can start researching your flight, hotel, and/or car rental options
Step 5: Once you've found one over the amount of your available credit that you'd like to book, you'll see the following option appear on the last checkout confirmation page:
Step 6: That blue button is the final step in choosing to redeem your travel credit. The credit is taken off the total price of your booking at the time of it being made, whether that's over the phone or online—so, in short, you'll receive it as an immediate discount. You can pay for additional costs with your American Express card, Membership Rewards points or both
Step 7: Review and confirm your booking
You can also use the credit over the phone (using the phone numbers in Step 2) or via the Amex Platinum Travel Concierge.
I personally recommend using Concierge – if you need to make changes to your booking for any reason, you can make these changes over the phone on a weekend. However if you book using Amex Travel online, then you are restricted to making changes during weekday business hours only.
American Express has also produced this video to walk you through the process:
Summing up
The travel credit is a handy and valuable benefit of the Platinum Charge card but it's important to remember to use it!
One thing I find troublesome is its non-refundable nature. I much prefer refundable rates, having been burned with wanting to change plans of my own accord too often and losing prepaid hotel nights. This means I often don't use the credit for one- or two-night stays when it could be used.
That said, there's almost always a paid Economy flight or last-minute hotel booking where this benefit can come in useful.
The ins and outs of American Express travel credits
was last modified:
January 3rd, 2019
by