We talk a lot about the benefits of loyalty – particularly with airlines, and less so with Hotels. Point Hacks contributor Todd Heslin, who also wrote the Hacking Hertz Gold Status guide, has written a complete guide for Hertz Gold Plus and Hertz car rentals for the points-savvy traveller.
When it comes to luxury cars, and those that turn heads – Todd's an expert. In fact, there is so much opportunity to find your way into a prestige car this weekend, for pennies on the dollar of traditional car ownership costs, Todd has started RideHacks – a site specifically for getting the most value from luxury car rentals.
This guide is a modified version of his 'Ultimate Guide to Hertz' that Todd posted up on RideHacks last month. He has modified certain parts for the Point Hacks audience and broadened his focus from only luxury car rentals, to all types of car rentals.Take it away Todd.
---
This is the Ultimate Guide to Hertz Rentals, for Australia and New Zealand. The UK, European and American programs run slightly differently – usually with fancier cars, cheaper cars, and more benefits. Alas, at the moment we have what we have. This guide will help you get the most out of it.
Maybe your employer has a special relationship with Hertz and you are required to book through them, or perhaps your credit card offers you a discount on rentals, we'll cover all of this and much, much more.
You can work your way down the entire guide or choose your own adventure and go straight to the section that will answer your question. We'll continue updating this guide over time as the program changes.
---
Quick links
---
The Hertz Fleet
When it comes to choosing a Hertz car locally, you two main categories and five Collections to choose from:
The Categories
Car/Sedan
SUV/Minivan/4×4
The Collections
Prestige Collection
Adrenaline Collection
Dream Collection
Fun Collection
Family Collection
In this guide we'll touch on each of the car types, although if you're particularly interested in the Prestige, Adrenaline, or Dream Collections, you can read the RideHacks Hertz guide that goes into more detail on these cars.
The Car/Sedan category has the most basic and cheapest cars within the Hertz range. Expect to save dollars here, but not be wowed. On the cheaper end you have the Toyota Yaris and Corolla and on the upper end you have a Holden Commodore – the V6, not the V8.
As an alternative to Hertz, you could consider using GoGet or Hertz 24/7 as a more convenient option. They do cost slightly higher and have a daily distance limit but include fuel charges, tolls don't have admin fees, and you can pickup/dropoff any time of the day. However when it comes to renting a larger SUV or 4×4, you're going to need to head back to Hertz and book within their SUV/Minivan/4×4 category.
There are a wider variety of choices when you're looking to rent out an SUV, Minivan or 4×4. Starting from the Toyota RAV4, Nissan X-Trail or Qashqai and then building up to a Ford Territory, Toyota Kluger, Prado (5 or 7 seats) or Landcruiser.
With both of these categories, there are a few things to remember that don't apply for the other Collections below:
You aren't guaranteed which car you'll get
If you have Hertz Gold status, you might get upgraded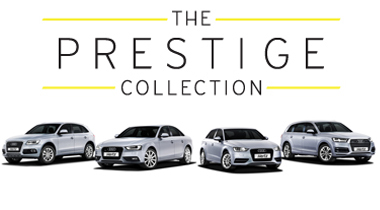 Given my focus is luxury and prestige car rentals, The Prestige Collection is the most common type of rental I review. Within this collection we have four car sizes to choose from:
Audi A3 OR BMW 118i
Audi A4 OR BMW 316i
Audi Q5 OR BMW X3 20i
Audi Q7 OR BMW X5 30d
I've personally driven the Audi A3, BMW 118i (multiple times) and the BMW X3. However I've also driven the Q5 in the Hertz 24/7 on-demand fleet, see my review here.
As you can imagine, the price increases as you approach the larger vehicles, but usually by not as much as you think. The bigger issue is price fluctuations and availability – the Q7/X5 seem to never be available to book. By contrast, there seems to always be availability of the A3/118i.
Unfortunately as with the normal rentals, you won't know which car you have when you book online. So if you had your eyes on the Q5 and you really didn't want to be stuck with an X3 (don't blame you), you could go through the online booking process to get a price and before confirming call up to see the exact car that is available at the location you want. At this point you could confirm online and lock in which car you will get.
Without a doubt, the BMW fleet is slightly dated compared to the new Audi fleet which only joined Hertz mid-2015. If you were to land an Audi within any of the categories, you've gotten the best deal out of the Hertz Prestige collection.

The Adrenaline Collection by Hertz is the cheapest fun you will have across any car rental provider. These cars aren't necessarily the fastest you will find, but they feel fast. To be specific, you have two choices:
Renault Mégane RS Cup
Toyota 86
I rented out the Mégane for a day to take down to visit my father for Father's Day. It only cost $119 AUD for a day but was undoubtedly the most fun we've had driving along the back roads of the dairy-farming country of Jamberoo, NSW.
The Mégane is a pretty powerful hot hatch (the engine pulls hard under turbo boost), but it's the combination of a manual gearbox, rock-hard suspension and sticky Pirelli P-Zero tyres make it a real driver's car. My only advice: don't expect a soft and comfortable ride. The suspension is built for performance, not comfort.
I've had the recent experience of renting out the Porsche Cayman from the Dream Collection and I can honestly say that the Mégane feels like it is actually a faster car. More on this soon.
Keith – I've also rented the Toyota 86 from Hertz, which was a super-fun car for a couple of days of driving, and acceptable value for the $150 AUD per day I paid.

Finally we have the Dream Collection. Unlike in the US and UK where they boast cars with serious sex appeal – Mercedes C63, Range Rover Sport, Porsche Cayenne, Mercedes SL500, Audi R8, Aston Martin DB9, and we have:
Porsche Cayman (base model, not the S)
Porsche Boxster
As I commented on the Porsche special that was sent around to Hertz members a few weeks back, availability is tough – if not impossible, at reasonably short notice.
With this being said, I booked a Hertz Porsche Cayman for December to get in before the Christmas rush. However I received a call only a few weeks back saying that it wouldn't be available and they had one available right now if I wanted it.
Read more about my adventure with the Porsche Cayman here
I believe your best bet for this rental is calling up on a weekday and asking if they have one available and seeing what price they can do for you. I ended up getting a deal that was not much more over $300 AUD including all additional costs.
The last two Collections really aren't that interesting. The Family Collection has a Kia Carnival for those times when you need eight seats, and the Fun Collection only has the Toyota FJ Cruiser, which is…well…an interesting car to look at. Maybe they will add more fun cars in the Fun Collection over time.
---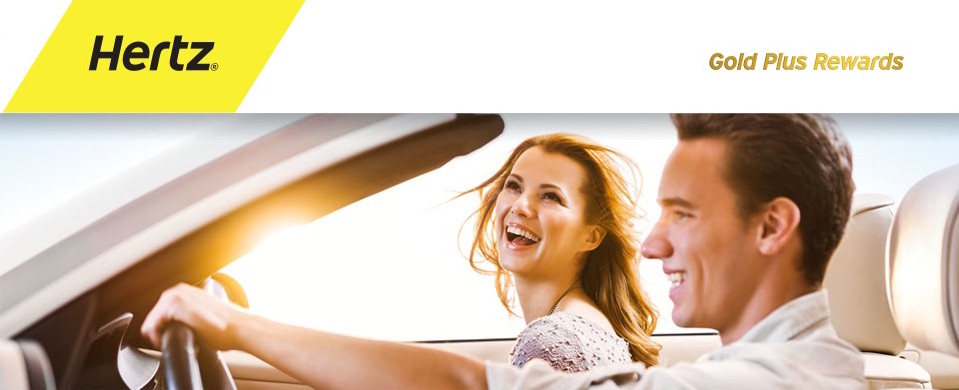 The Hertz Gold Plus Loyalty Program
When it comes to loyalty programs, the current Hertz Gold Plus program doesn't really inspire loyalty. I'm a member of several loyalty programs across airlines, hotels and car rentals.
There are some that do it right, and others that fail miserably. Whilst I wouldn't say Hertz fails miserably, they really don't offer a lot of value for their frequent, loyal and high-spending customers.
Hertz Gold Plus Status
There are three status levels obtainable in the current Hertz Gold Plus loyalty program:
Gold Plus Rewards
Five star
President's Circle
It's free to join the Gold Plus program, despite many credit cards and airlines saying that they 'save you $50 on joining the Hertz Gold Plus program' – it's bullshit. It's free to join and you never should be paying for it.
The primary benefit of joining the free program is using the Hertz Gold Plus priority counter (not at all locations). This has saved me once when I made a last minute booking and had a queue of tourists to contend with (read that review here).
As I'll explain, the points you earn don't really have a lot of weight and availability can be hard to find. Don't get too excited about your first level of status.
Your first upgrade will be to the Five Star status level. This happens after you make seven rentals or spend US$1,500 within a year. Alternatively you can use a status hack to be awarded this status by leveraging an Airline status. Read more about this here
So what do you get? Not a lot, but some niceties. One-car-class upgrades are subject to availability and it only is up to a full-size car – not including the Prestige, Adrenaline or Dream Collections. You will also get a few extra points per booking however as you will discover below, these points aren't really worth collecting and saving.
The most elite status you will achieve with Hertz (in Australia & NZ) is called President's Circle. A grandiose name, with not much extra benefit. You'll need 20 rentals or US$4,000 over twelve months to reach this level.
The benefits can be nice if you rent a lot of standard cars, particularly for work. However for the luxury renter, the benefits don't warrant the cost of your loyalty considering the other options available in the market.
However when your status is reached, you'll receive 25% bonus points, but upgrades are limited up to full-size cars (no Collections) but you do have guaranteed vehicle availability.
Hertz Gold Rewards Points
As with any good loyalty program, you earn points to redeem for many joyful benefits. Whilst this is the way we would like it to work, there are three critical factors to consider when deciding if any points currency worth accumulating and 'saving':
How much does it cost you to accumulate the points you need to fulfil your desired redemption?
When you have the number of points you need, do you have other availability constraints that make using the points difficult, or worse – intentionally complicated?
Are there other ways to point hack, where you can transfer points from other partnering programs – giving you an arbitrage opportunity?
On the first point, I've done the numbers to figure out that it will cost you roughly $3,500 of rentals to redeem a luxury weekend rental worth $350. There are other options such as using the points on 'economy rentals' and you can find the full points redemption chart here, however the short version is this:
The best redemption opportunity for the Prestige collection is by taking a three-day weekend under a 'Standard Award' for 2550 points.
As the earn rate is 1 point per $USD, the current exchange rate means you'll need to spend roughly AUD$3,500 to earn enough points, and three days within the Prestige Collection would otherwise cost $350-$450.
This is equivalent to a 10% discount ($3500 saves you $350) and whilst it isn't anything to ignore, it doesn't really shake the room. The downside is that availability is always scarce and you may find that your points are unusable for a weekend that would be best suited for you.
Therefore Hertz Gold Plus Rewards fails criteria two above: it's hard to redeem on the aspirational cars that are fun to drive.
Hertz Frequent Flyer Program Partnerships
Let's say that you have read through the Hertz Gold Rewards program and realised it probably isn't worth accumulating points. You wouldn't be alone. Sometimes it makes more sense to actually use car rentals as a way of boosting your earning capability with other points currencies.
The most obvious example is that you can earn three Virgin Velocity points for every $AUD you spend with Hertz. Back to our calculation above, instead of AU$3500 Hertz spend yielding you a $350 weekend rental, if you instead were to credit these points to Velocity (instead of Hertz Gold Plus) AND you used the American Express Platinum Velocity card, earning another two points per dollar, you would end up with 17,500 velocity points for the same rental spend.
Side note: when I called Amex to ask if booking through the Velocity website would in fact be considered 'Virgin spend' and yield 3 points per dollar. She said yes, but I haven't yet confirmed this to be true or false. If this was the case, it would be a total of 6 points per dollar.

What does this buy you? An economy ticket Sydney to Perth ($355 value), a business class ticket Sydney to Melbourne ($720 value), or if you save your points up you're looking at 57,800 points for a business class ticket to Singapore from Sydney or Melbourne on Singapore Airlines ($3097 value).
How do the other programs compare?
Unfortunately Qantas Frequent Flyer announced in 2010 that Avis and Budget would be their exclusive earning partners, and Air New Zealand followed in 2011.
Emirates, Krisflyer and Asia Miles members all earn 500 points per booking, however Emirates also offer 1000 Skywards Miles on each Prestige Collection rental. From all the airlines, the best by far is Etihad offering 1,400 Guest Miles for Prestige Collection rentals
and 825 Guest Miles for standard rentals
The primary difference here is that Velocity points are earned on the rental rate, excluding all fees, taxes, insurances etc. Whereas the other partners are fixed per booking. Therefore you may be better off doing 10 bookings for 14,000 Etihad Guest Miles instead of a single 10-day booking with Virgin Velocity. Airport bookings in particular have high location surcharges.
Keep in mind that the valuation of these points should be considered in conjunction with the relevant award charts. To fly Sydney – Abu Dhabi on Etihad in economy will be 51,228 points and business class will set you back 96,827 points each way. Car rentals can definitely compliment a points strategy, however it shouldn't be the centrepiece of your strategy.
The final points opportunity is that your credit card will classify Hertz as 'Travel' and particular credit cards, particularly Amex, will credit you bonus points when booking with Hertz. This applies to the total spend, not just the base fee.
Other uses for Hertz Gold status
Putting aside the 'official' benefits of Hertz Gold Rewards status, what else could be achieved? There are two opportunities that I see for the Point Hacks community: personalised service and status matching.
Will the Hertz staff treat you better when you're one of the 'President's Circle' members? Not sure, I haven't found a good enough reason to ignore the other cars on the market to exclusively spend all my rentals with Hertz and find out for sure.
However, if they were to personalise their service and make you feel like you really belonged with Hertz, this could be worth the loyalty. This would be similar to how airlines treat you when you're travelling in First Class.
For this benefit to be real, it would have to be privileged treatment across every member of the company. If you have recently experienced any traditional car rental company, this can be a lot of people. It might be difficult for Hertz to pull it off.
The other opportunity is to do a Status Match. This is where you leverage your Hertz President's Circle status to acquire an equal status with another company, say Europcar or Avis.
Matches aren't always honoured and it's not to say the other status is necessarily better, however there may be an opportunity to 'skip the queue' (proverbial queue in this instance) to achieve elite status with all car companies when you hold just one. This is common with airlines.
Would I spend all my rentals with Hertz to find out? Without a clear promise, probably not. However if your employer is loyal to Hertz and you can get the credit for these bookings, it might be something to explore.
---
Options and Upgrades
You've booked your car, what's next? It's very likely they will try to upsell you with other Hertz products. The most obvious is insurance, but the others include:
Toll Passes
Hertz NeverLost
Fuel Purchase Option
Insurance
The dreaded question for every rental:
Would you like to waive your excess in the case of any damage, including when it's not your fault? The excess is currently [more than you expect], and it's only [more than a reasonable amount] to reduce it.
In every case when this question comes up, I always decline. This is usually based on value-for-money but I also know that the reduction in insurance is typically only a small reduction and it has specific exclusions.
RideHacks is working on a Car Rental Insurance Guide. This will go into the intricate details for the options that are available for different providers, cars and situations. Sign up over at RideHacks to be the first to access the guide
Toll Passes
Hertz runs their tolls service for business travellers and tourists, not locals. To put it simply, it's $16.50 per day in NSW and $14.30 in VIC for unlimited tolls. Or, if you accidentally go through one toll road an you don't accept this option, it is a $16.50 admin fee. Sucks right? See all state's charges here.
However I was told on my last rental that if you go through a toll road and call the toll company with your number plate to cover any tolls during the time period you had the car, this won't be on-charged to you by Hertz.
Another option would be to bring your own toll tag…but please ensure that it goes beeeep or you will be stuck with the situation above.
The scenario where this may just pay for itself is if you knew you were going to rack up $30+ tolls in a day. This is definitely possible in Sydney. For example, if you pick up the car at the airport and drive under the harbour to Macquarie Park, you're looking at $26 in a round trip.
Before accepting the toll charges add-on, I'd suggest going to the Sydney Motorways Toll calculator (or something similar for your state) to estimate your tolls.
Hertz NeverLost

This is pretty straight forward – it's a GPS and will cost you $14 per day. If you're like me and love renting Prestige cars, you won't ever take this option as they all have a GPS built-in. Personally, I wouldn't worry about this unless you knew your car didn't have a GPS and your phone wouldn't work for the trip you intend on doing.
In most cases you can just use Google or Apple Maps and connect your phone to the car via Bluetooth. This will show directions on your phone and read them out turn-by-turn over the speakers.
Hertz Fuel Purchase Option
Honestly, this option is a little confusing. Let's start with the traditional rental model – you get the car full of fuel and bring it back full or pay a ridiculous $3.41 per litre (+ GST and admin fees!) of fuel they need to fill up for you. Nuts!
They will judge your tank as a fraction of eight. That is, 8/8 is full and 7/8 is almost full. If you had the Audi Q5 and they said it wasn't quite full, 1/8 of 75L is 9.35L, costing a minimum of $35 at the end of your booking.
Since the existence of RideHacks, I always pick up a new rental and go straight to the BP near my home to 'top up'. What I want to know is how many litres I had to pay for on top of my end-of-rental refill. In practice this is usually 3 to 5 litres. I never need to use this against the rental company, but if it's significant, I will call up and let them know.
So the Hertz Fuel Purchase Option works like this:
They know how much fuel is in the tank (once again, assuming it actually is full).
You pay the 'pump price' that they show at the counter – supposedly the weekly average but I've never checked, for the full tank of fuel, i.e 75L for the Audi Q5.
Bring the car back as close as possible to empty.
You forfeit any extra fuel you paid for but haven't used.
When does this make sense?
There will be times when this is easier, but rarely cheaper. If you knew that the car will give you 700km and this is exactly what you need during your rental, you can drive it all the way down to get value for money from your purchase, with perhaps a slight 5L top-up so you don't run out.
However in practice, we are more risk-averse to running out of fuel and therefore you're likely to pay for 5-10L of fuel you don't use, in addition to the 5L that may not be at the top of the tank.
Unless you're not footing the bill and your time to stop for fuel at the end of the booking is limited, best to just pass on this option.
---
Hertz Business Rewards
Catering to the SME market, the business program was introduced by Hertz in mid-2012. The deal is that you get your own CDP number, up to 25% off and a 'credit' system for earning redemption credits.
The redemption credits work like this:
Ten credits for enrolling
One credit per rental day
A free rental day after fifteen credits
To sweeten the deal, your first 90 days will earn double the credits. Your employees who book using your code will also earn their own Hertz Gold Rewards points so you get to 'double dip', if not for a better word.
Other benefits include:
Reduced accident excess
No additional driver fees
Ability to charge to company credit cards
In doing the research for this guide, this program has shown to be the brightest spark for Hertz. Not a lot of details are available online so I will go through the process of signing up just to experience how valuable this program really is on RideHacks soon.
---
Summary
Hertz has a reasonable selection of cars, depending on your budget and travel requirements. Although as you have read above, the loyalty programs currently don't offer enough benefit to drive exclusively with Hertz.
My overall opinion is that Hertz will continue to have a place in my rental schedule. They price their vehicles reasonably and have never caused me any heartaches. I'm hoping that their rewards program is overhauled with extra benefits for their luxury car fleet, however handing over my exclusive loyalty will require significant investment in their treatment for premium rental customers.
If the Toyota Camry doesn't do it for you and you're looking to get into an Audi or Porsche, click here to head over to RideHacks and get access to the Hertz points Calculator.
Guide to the Hertz Gold Plus loyalty program and getting the most out of Hertz rentals
was last modified:
July 6th, 2016
by