Access to American Express Fine Hotels & Resorts (FHR) is one of the key benefits of holding a Platinum Charge or Centurion card.
In this guide, we'll look at some of the resources available to help dig into FHR properties, key locations and some examples of the benefits – think $100 room credits, spa treatments and upgrades.
Given the current 80,000 point Membership Rewards bonus running on the Platinum Charge, I'm looking at a number of the benefits of the card in detail. FHR is one of the first benefits you'll want to look at after you've received your membership pack.
To clarify, you have to be a Platinum or Centurion cardholder to access this benefit—no other Amex cards make the cut.
Be sure to compare the benefits and participating properties of this program to the separate The Hotel Collection program, which covers high-end properties rather than the super luxury hotels that FHR does.
Why book through Fine Hotels & Resorts?
FHR offers a number of benefits for hotel stays booked through the program, and for frequent travellers who like to stay at the kind of upscale hotels included in it, these extra wins are a key part of getting value from the $1200 annual fee on the card. You will get:
Guaranteed 4pm late check-out
Complimentary breakfast for two guests
An additional amenity: often a $100 USD hotel or spa credit
A room upgrade (subject to availability)
12pm early check-in (subject to availability)
Complimentary wifi
The most valuable benefit is usually the additional amenity – if it's a credit it is valid on single night stays as well, so conceivably, the out of pocket cost of a one night stay including room service or a hotel meal can be reduced significantly by booking through FHR.
Occasionally some FHR properties have some special offers running when booking through Amex Travel, such as a third or fourth night free.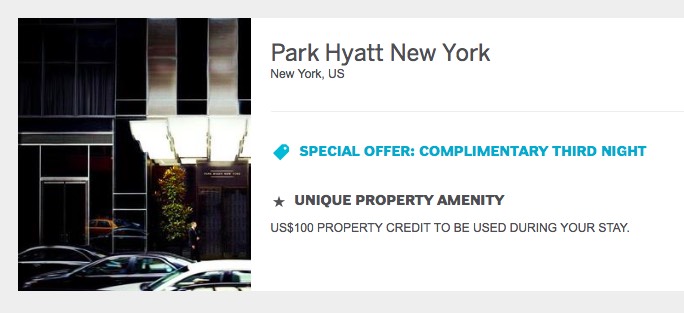 The other key win of booking through Fine Hotels & Resorts is that you will earn points and status with the hotel's loyalty program. This is unlike most other online travel agents, which would usually preclude you from earning points or status with the likes of Starwood, Four Seasons or Hyatt.
Key locations
New Zealand
Auckland: Cordis
Christchurch: Otahuna Lodge
Glenorchy: Blanket Bay
Blanket Bay, Glenorchy
Matuari Bay: The Lodge at Kauri Cliffs
Queenstown: Eichardt's Private Hotel, Matakauri Lodge
Matakauri Lodge, Queenstown
Huka Lodge, Taupo
Te Awanga: The Farm at Cape Kidnappers
The Farm at Cape Kidnappers, Te Awanga
Popular leisure destinations in Asia-Pacific
Australia: 12 properties, in Melbourne, Sydney, Perth, Gold Coast, Cairns, Wolgan Valley, and Hamilton Island

Shangri-La, The Marina Cairns

Bali: 14 properties, including Bulgari Resort, COMO Shambhala Estate and The St. Regis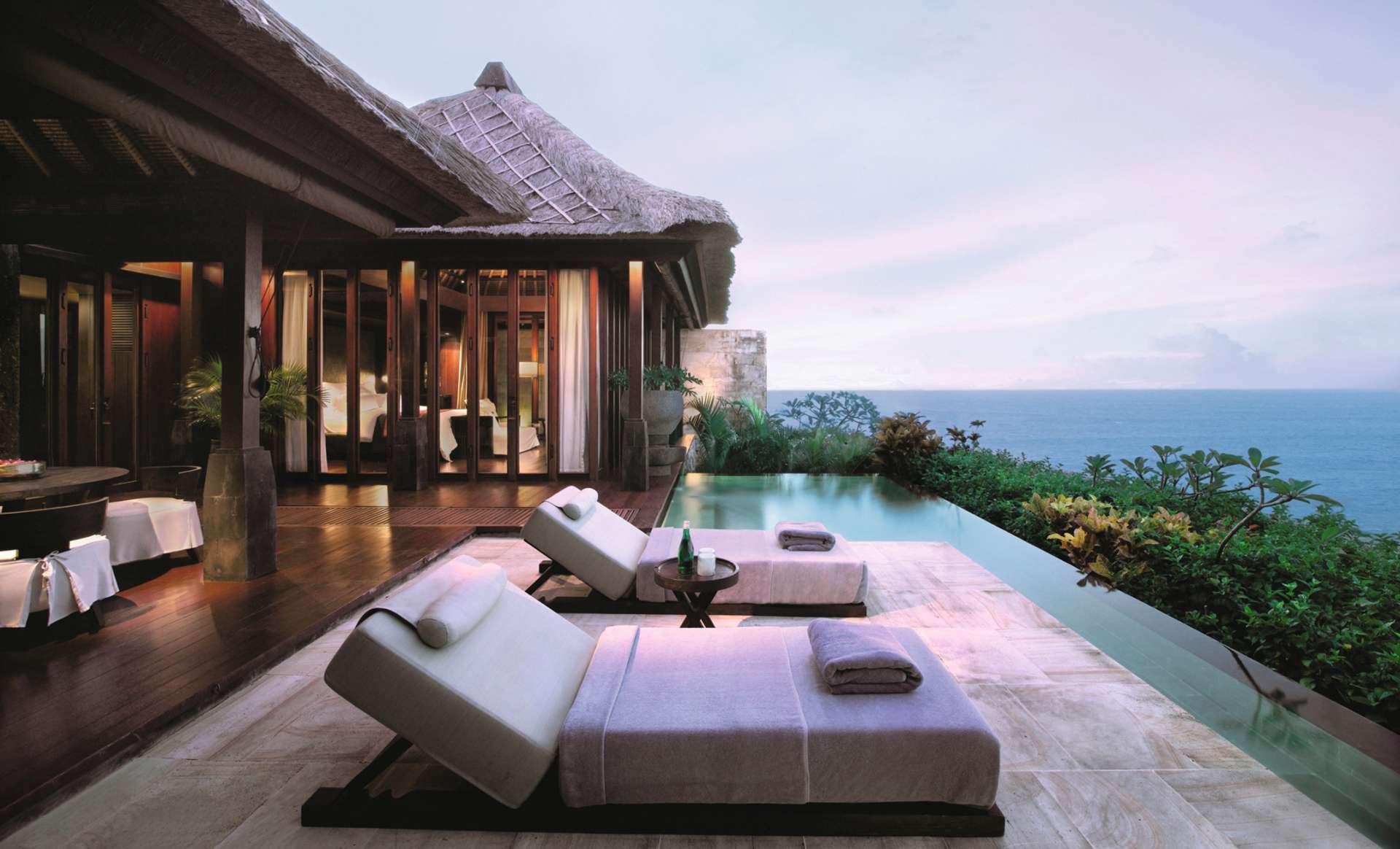 Bulgari Resort, Bali
Fiji: 2 properties, on Laucala and Yaukuve Levu Islands
Hawaii: 18 properties, including Fairmont Orchid, Four Seasons and Grand Hyatt
Hong Kong: 8 properties, including The Peninsula, The Ritz-Carlton and The Upper House
Singapore: 7 properties, including Mandarin Oriental, Raffles and The St. Regis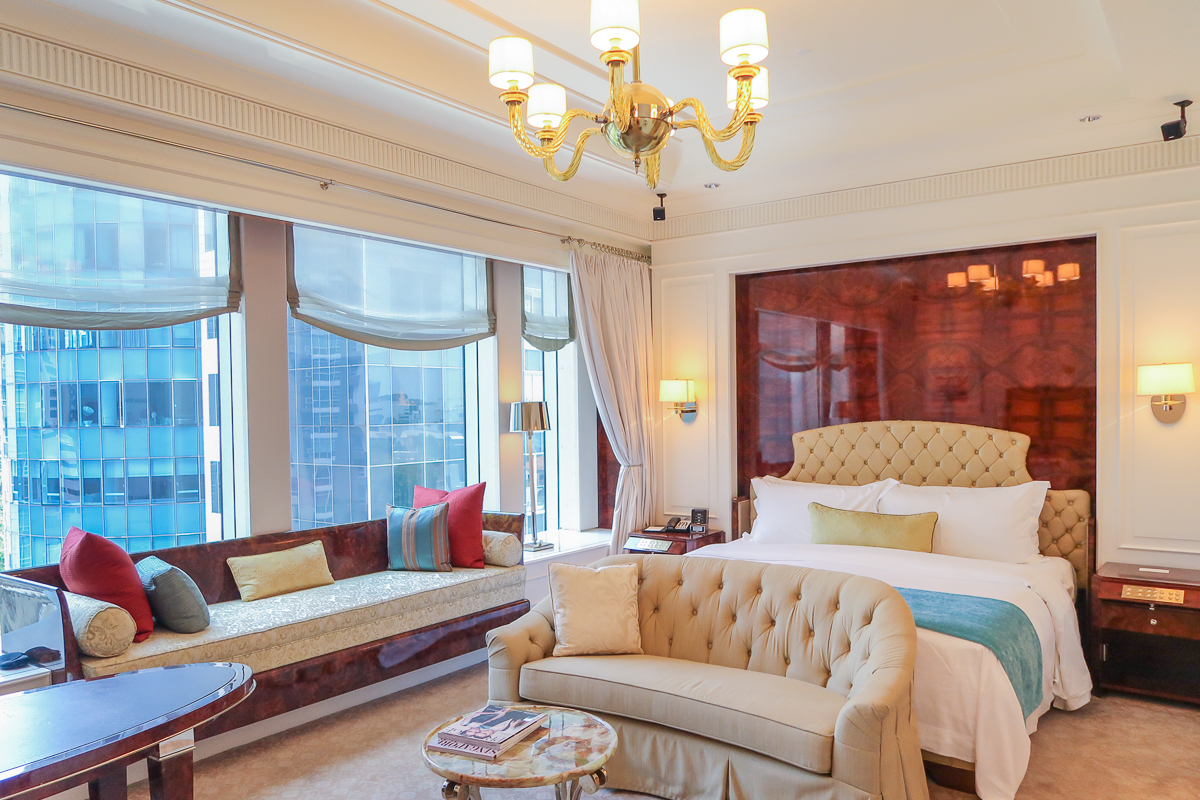 The St. Regis Singapore
Price comparison through FHR and Hotels.com
In this comparison, I'll look at booking through FHR vs Hotels.com, as I'm a fan of the Hotels.com Member Rewards program.
Park Hyatt Melbourne
There are three FHR properties in Melbourne, including the Park Hyatt.
Through FHR: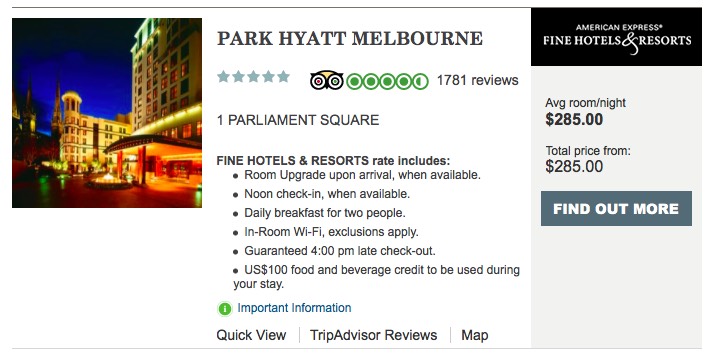 Through Hotels.com: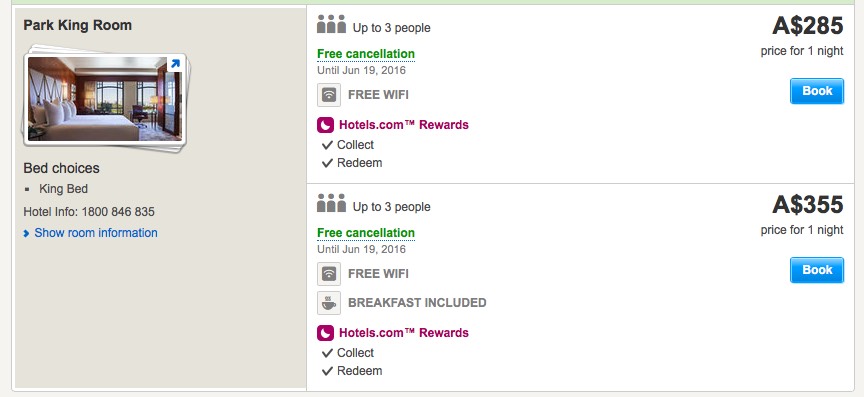 FHR had the nightly rate for the selected date at $285 for the base King Room, along with the standard FHR benefits which would have you hopefully upgraded into a better room, with late checkout. You'd also have a $100 USD hotel credit to spend on food and drink.
Hotels.com has the same room at the same rate, with an equivalent rebate of 10% of the cost ($28.50) by using Member Rewards for a future stay in another hotel.
Shangri-La Sydney
This one isn't as much of an obvious win for FHR as the example above.
Through FHR: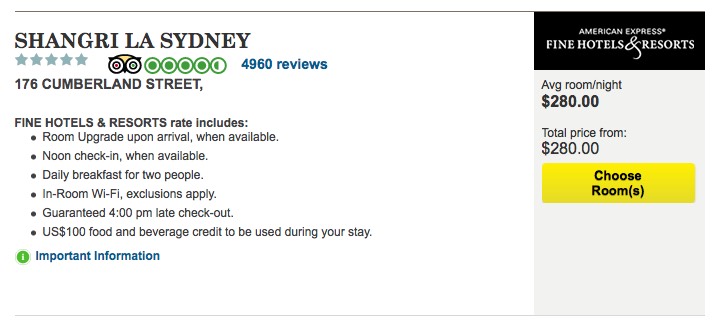 Through Hotels.com:

Hotels.com has the room for sale around $30 cheaper than FHR, plus the 10% credit worth $25 via Hotels.com Member Rewards. FHR would once again offer breakfast, $100 in hotel credit, plus possible room upgrade and late checkout.
In this case, if you weren't planning on spending much time in the hotel then I'd consider booking through Hotels.com for the savings, otherwise for the better room and hotel credit via FHR.
General comparisons
Of course, if you're not limiting yourself to FHR properties you can spread your hotel net a lot more widely. But then you wouldn't be able to take advantage of the upgrades, credits and other benefits of FHR either, so there's not really a clear comparison that can be made.
Each city and hotel stay will have to be decided on a case by case basis as to whether there is a FHR hotel that meets your needs, and whether that deal is worth compromising on a broader choice.
Researching Fine Hotels & Resorts benefits without access to a Platinum Charge card
If you're considering a Platinum Charge card, then understanding how much use you might get out of FHR is definitely part of the decision making process. That said, it's hard to access FHR rates without being a cardholder.
It is possible to see which properties are included, and the benefits they offer though, by using the Fine Hotels & Resorts Digital Directory.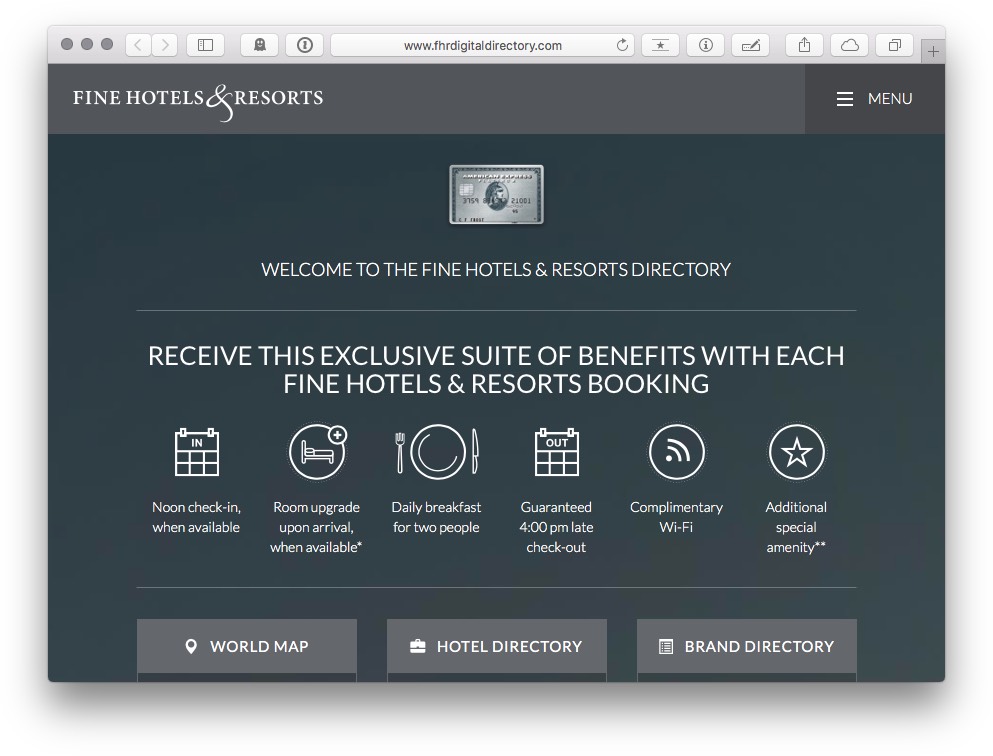 If you're interested in understanding which hotel brands in detail are likely to be included in FHR, then the brand directory section of the Digital Directory is very useful.
Finally, there is the US version of the Amex Travel site, which is more modern than the New Zealand version, listing all the current FHR offers.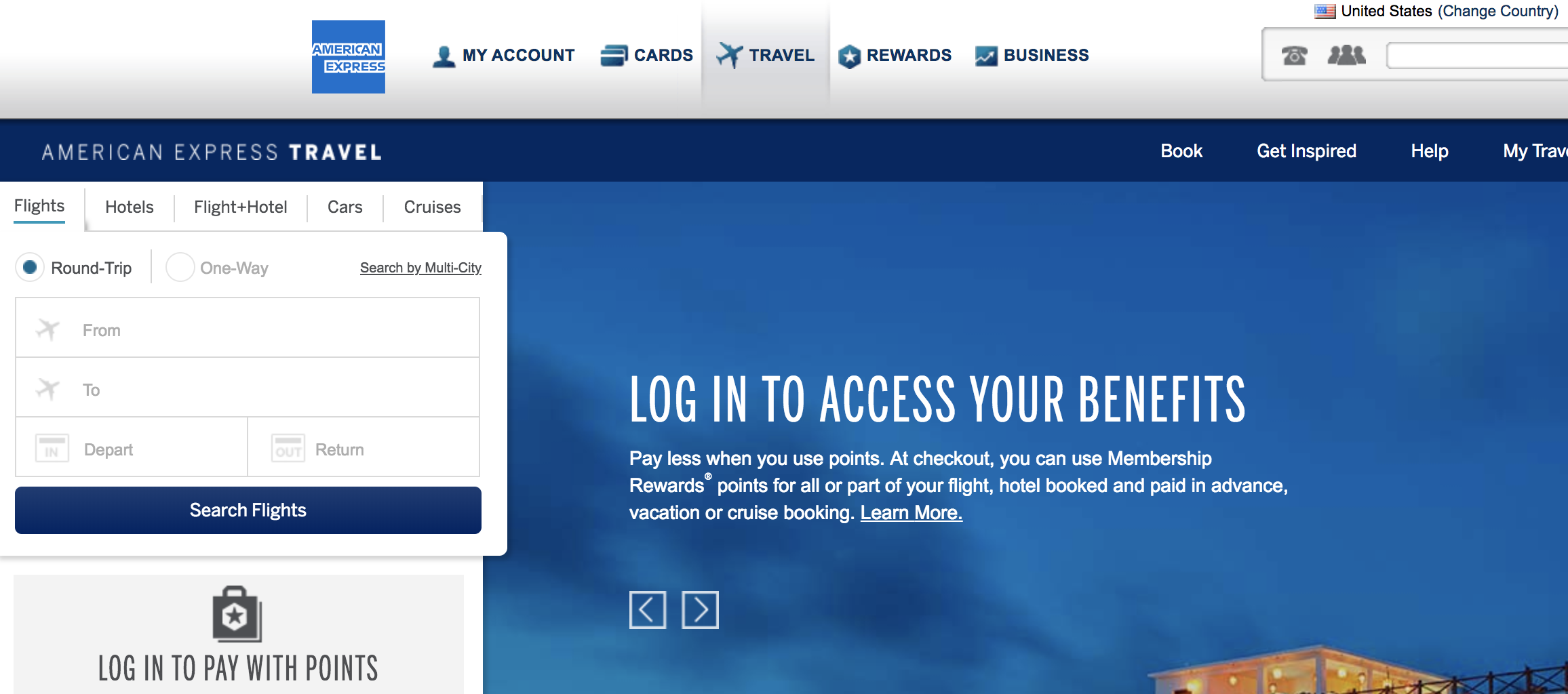 None of these options will provide FHR room rates, but you'll be able to research the properties that are in the program, the specific benefits they offer, and whether they are running any other special offers.
How to research & book FHR properties as a Platinum Charge cardholder
There are three ways you can book FHR properties though American Express as a Charge cardholder – on the phone or by email with a consultant, or online through Amex Travel.
Online through Amex Travel
Once logged into your account on the American Express website, click through to Travel, then 'Book Fine Hotels & Resorts'.
From there you can start inputting your search criteria.
Enquire by email or phone with the Platinum Travel team
Amex really like you to call them as a Platinum Charge cardholder. If you know what you want and can make a decision on the spot that can work well – if so, you need to call 0800 377 421, then select option 1 for travel services.
Otherwise you can email the Platinum Travel team at this email address – [email protected] – just outline your requirements to them in writing, ask them to do the research, and they will often be able to help without you needing to jump on the phone.
Summing up – Fine Hotels & Resorts
Fine Hotels & Resorts is a program that elite American Express cardholders globally can access and, as a result, Amex have thrown a fair bit of weight behind ensuring that their premium members are given bespoke treatment at each property.
How well that is executed is, of course, completely up to each hotel on a stay-by-stay basis but the benefits of booking through FHR are generally pretty consistent.
Have you had any great Fine Hotels & Resorts wins? Let us know in the comments!
Supplementary images courtesy American Express and select hotels.
Guide to American Express Fine Hotels & Resorts (FHR) – Amex's luxury hotel booking service for Platinum cardholders
was last modified:
July 31st, 2018
by