For travellers from a lot of countries, Emirates' Skywards frequent flyer programme represents good value due to their wide network reach and the lack of partnerships with most other frequent flyer programmes and airlines for redemption.
However, here in New Zealand, we have Qantas Frequent Flyer, which is a partner programme and allows for redemptions on Emirates.
Qantas and Emirates offer redemptions at the same points prices for their respective routes. The number of award seats these airlines offer to members of the opposite programme is practically identical.
For this reason, I would generally recommend that New Zealand travellers focus on crediting points from flights to Qantas, rather than Emirates, mainly because they are a more accessible programme for frequent travellers in this region.
However, should your circumstances differ, or you find yourself with a bounty of Skywards miles, the primary ways being through:
then you will probably want to learn some great ways to use your Skywards miles balance – the exact purpose of this guide!
If you haven't already joined Skywards, you can do so for free here.
---
1. Fly to Australia in Emirates First Class for 54,000 miles one-way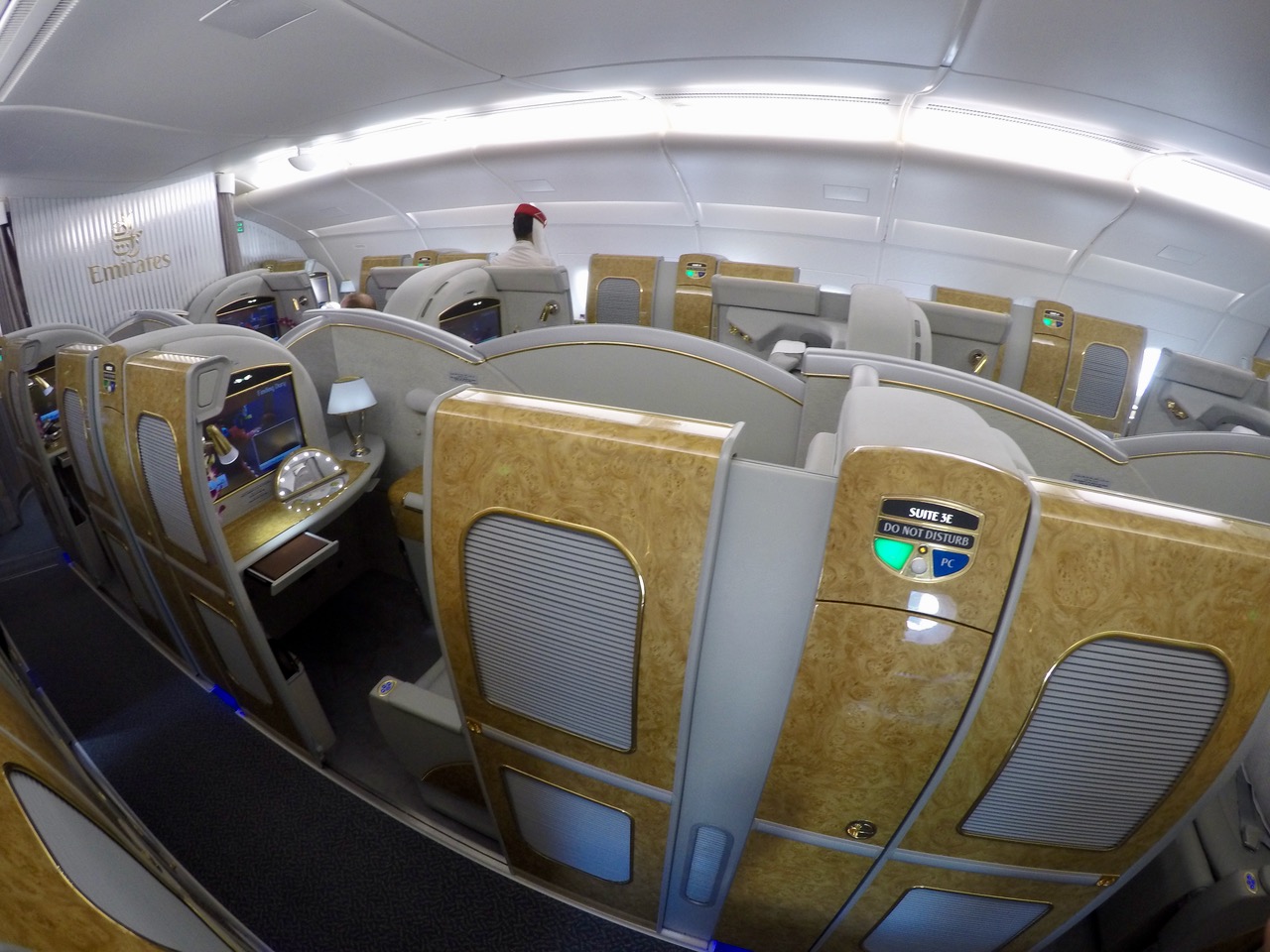 We've written extensively about the fantastic First and Business Class products that Emirates install on their Airbus A380 aircraft.
If you're lucky enough to be living on the South Island, you will find these products offered on the Emirates fifth-freedom route between Christchurch and Sydney.
Redemptions on these flights are exactly the same price whether redeeming through Skywards or Qantas, that is, 54,000 miles or points for a one-way First Class ticket or 36,000 in Business Class.
We recommend splashing the extra 18,000 miles on First Class, though, as you'll get access to great Qantas First Class lounge in Sydney (if redeeming for a flight on the return leg), a private suite in the air, and an onboard bar and shower (although sometimes it doesn't operate on the short 3-4 hour flight).
2. Fly to Bali in Emirates First Class for 90,000 miles one-way
Looking for a luxurious start or end to your holiday to Bali?
Thanks to another fifth-freedom route on offer from New Zealand, you can enjoy Emirates First Class on their 777-300ER aircraft for only 90,000 miles one-way from Auckland, which again is the same price as a redemption through Qantas.
Note that that 777 is a smaller aircraft, meaning that you'll unfortunately forgo the inflight bar and shower service that you would otherwise have on the larger A380 aircraft.
3. Fly to Bangkok in Emirates Business Class for 120,000 miles return
Emirates have historically served New Zealand really well, with not only its direct flights to Dubai from Auckland, but also flights via Australia to destinations in South East Asia (which then continued onto Dubai).
Until the 31 May 2019, you can fly return between Christchurch and Bangkok in Business Class, via Sydney.
Unfortunately this route will end after this date, so this is a good opportunity to sneak in a holiday now.
4. Fly to the US in Korean Air Business Class for 165,000 miles return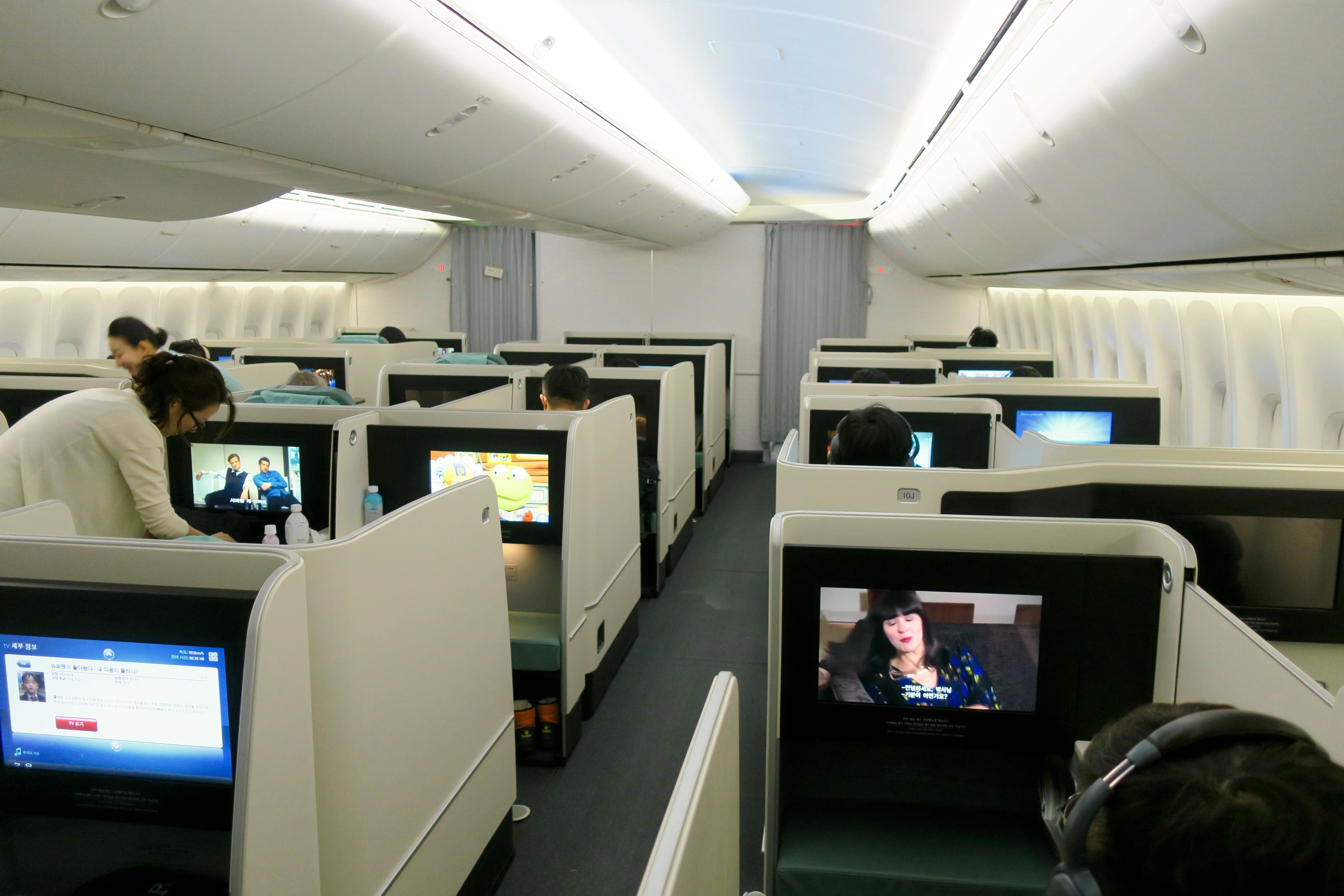 Korean Air services Auckland and has the most extensive network in North America of any Asian carrier, including Seattle, Atlanta and Dallas/Fort Worth.
I was pretty impressed by their First Class product on a flight from Sydney to San Francisco via Seoul at the start of 2017, and this same product is offered on select flights from New Zealand. However, do make sure you check SeatGuru to see what kind of aircraft and seat you may be flying on, as the quality between aircraft does differ.
5. Fly between Europe and the US in TAP Portugal Business Class for 140,000-160,000 miles return

Over the past 24 months, Star Alliance airline TAP has been quietly upgrading its Transatlantic fleet to feature lie-flat seats with direct aisle access.
TAP has a pretty good network out of its Lisbon hub throughout the Iberian Peninsula, Western Europe, West Africa and across to New York, Boston and Miami.
Whilst the requirement to redeem a return ticket is onerous, if you do find yourself having to cross the pond in both directions, this may be a good option for you.
6. Intra-Asian flights on Japan Airlines for 65,000-75,000 return
Japan Airlines has one of the best reputations for customer service of all of the airlines in the world.
Redeeming your Skywards miles on a one-way Japan Airlines flight from Japan to other destinations across Asia will generally cost less than if you redeemed the same flight through Qantas.
For example, you can fly Japan Airlines Business Class return between Tokyo and Jakarta for only 75,000 miles. The same redemption through Qantas would cost 130,000 points.
7. Redemptions for Domestic Jetstar flights
It is rare for us to recommend redeeming miles for an Economy flight, let alone on Jetstar. However if you find yourself with a small balance that you're looking to burn before their expire, then you could opt to redeem your miles for a domestic Jetstar flight in New Zealand.
All routes are a fixed 7,000 miles, with the exception of flights between Auckland and the far South Island (i.e. Dunedin and Queenstown), which are 10,225 miles.
This is slightly more expensive than making the same redemption through Qantas, however with the added benefit of 30kg baggage allowance – Qantas only give you a 20kg allowance on points redemptions.
8. Donate miles to charity

Currently, Emirates partners with four charities, including CARE International, to whom you can donate your miles. This might be another attractive option for you if you have miles expiring and do not have another use for them.
Important limitations
Skywards redemptions on partner airlines can be hard work!
Online redemptions are only possible for select partners, like Qantas
For all others, you need to fill out a request form online and wait for the customer service team to call you – and there are reports of this not happening, so it is best to be proactive
Only return flights are available for redemption on most partners, including Japan Airlines, however, one-way redemptions are allowed on Qantas and Jetstar
How to earn Skywards miles
American Express cards that earn Membership Rewards points, such as the Platinum Charge and Platinum Edge can transfer points at a rate of 2 Membership Rewards point to 1 Skywards mile.
You can also transfer Marriott Rewards points to Skywards at a ratio of 3:1, with a 5,000 mile bonus for transfers of 60,000 points or more.
Summing up
As you can probably tell, Skywards doesn't offer many good value redemption options or an easy way to redeem on partner airlines.
However, if you do find yourself with a substantial Skywards balance, you'll be best off focussing your redemptions on Emirates, Qantas, Korean Air and Japan Airlines flights from New Zealand and around Asia.
Supplementary images courtesy respective airlines.
---
Looking for more inspiration for how to spend your hard-earned frequent flyer points?
Here are some of our Best Uses of Points guides. There may be some overlap but each guide has its own twist.
Airpoints
Qantas
Velocity
Other programs
8 of the best uses of Emirates Skywards miles
was last modified:
October 3rd, 2019
by
8 of the best uses of Emirates Skywards miles
was last modified:
October 3rd, 2019
by