Being a code share and Star Alliance partner with Air New Zealand, as well as Australia's second-largest international carrier (after Emirates), the Singapore Airlines KrisFlyer frequent flyer program is one of the most useful frequent flyer programs for travellers in NZ and Australia.
In my mind, the relative value of KrisFlyer miles has increased given the upcoming introduction of a Carrier Charge by Velocity and the continuing imposition of high taxes and surcharges by Qantas.
However, the program is not without its downsides, so this guide aims to explore both the good and bad of KrisFlyer.
Excellent premium cabins
Singapore Airlines generally relases good availability to its own members in its excellent premium cabins.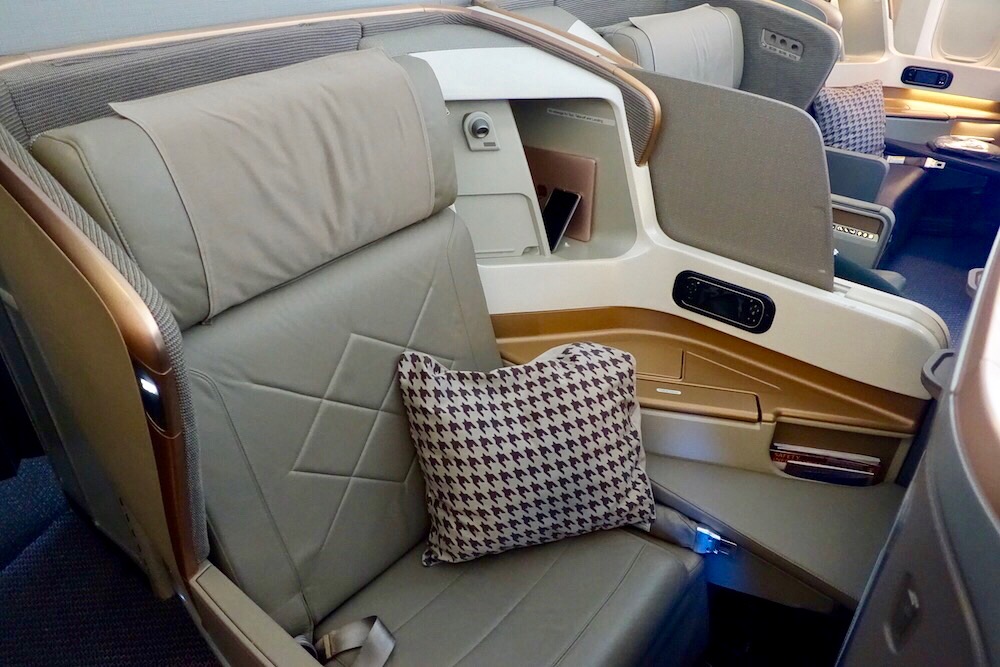 Singapore Airlines A350/777-300ER Business Class
Whilst Velocity members can technically book these flights, fewer awards seats are made available to them.
The airline also has one of the most luxurious products flying in the sky on the Airbus A380 in Suites Class, which is available from Sydney to Singapore and onwards to a growing number of destinations.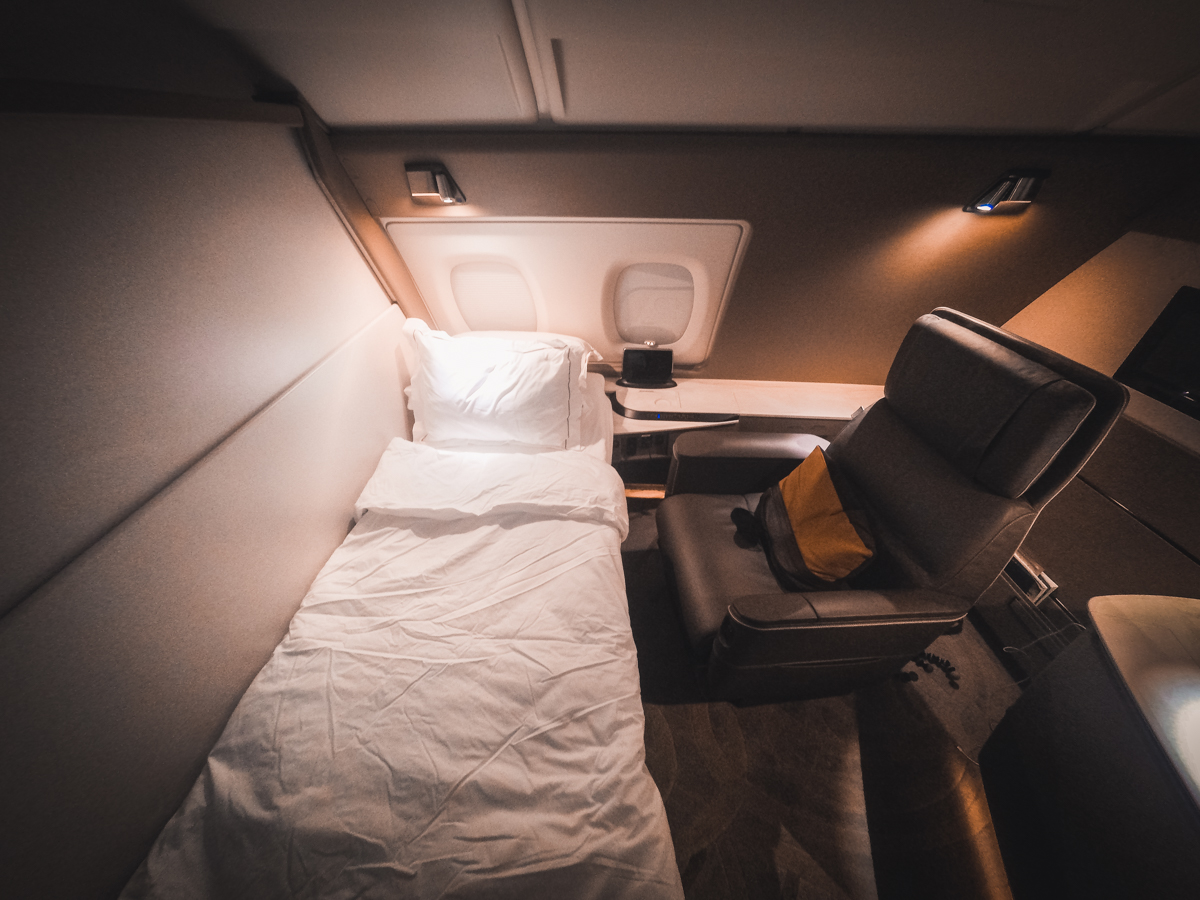 Singapore Airlines A380 Suites Class
Wide network in Australia
Singapore Airlines service all major airports in Australia, including the big ones of Sydney, Melbourne, Brisbane, Perth, Adelaide and Canberra, as well as Cairns and Darwin via its regional subsidiary SilkAir.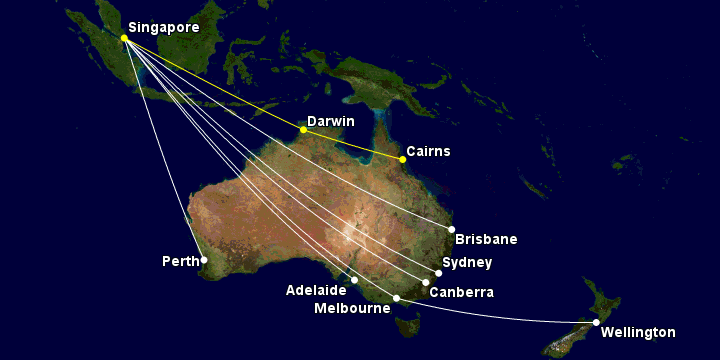 They have some of their best products flying to and from Australia, including the updated regional Business Class seat on the Boeing 787 Dreamliner for those in Perth.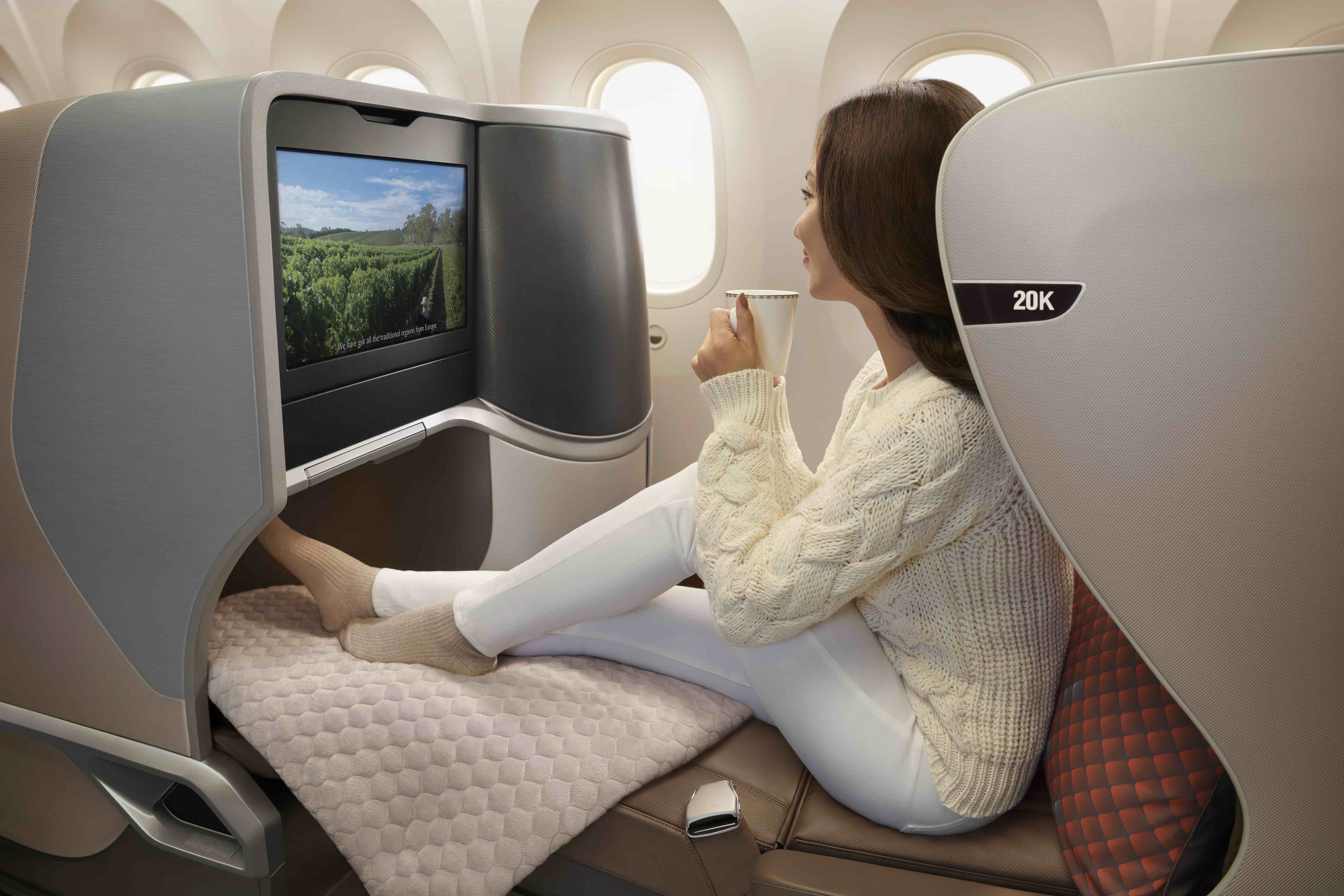 Easy to earn
KrisFlyer is a transfer partner with American Express New Zealand Membership Rewards, and for those Kiwi's with Australian based credit cards, their key partners being:
American Express Australian Membership Rewards
Westpac Altitude Rewards
ANZ Rewards
Amplify Rewards
Citi Rewards
NAB Rewards
Don't forget that ability to transfer points from Velocity to KrisFlyer makes any Australian Velocity-linked credit card a KrisFlyer-earning card too.
You can boost your balance by crediting your Virgin Australia and Star Alliance flights to KrisFlyer and doing your online shopping through the KrisFlyer Spree portal.
No fuel surcharges on Singapore Airlines flights
KrisFlyer no longer applies fuel surcharges to Singapore Airlines redemptions. To put that into perspective, before that change, I had to fork out US$260 in taxes for my one-way Business Class flight from San Francisco to Singapore—now that is down to US$5.60.
The same goes for flights on its subsidiary, SilkAir—no fuel surcharges. However, they are added to redemptions on Star Alliance partner airlines.
Ability to transfer to/from Velocity
Singapore Airlines releases a lot more saver award space to its own program's members, particularly on its Auckland to Singapore route, so often it is worthwhile to transfer your Velocity points to KrisFlyer.
Whether you use Velocity Points or KrisFlyer miles will depend on the specific Singapore Airlines redemption you have in mind.
There are very few cases where it would make sense to transfer the other way round, i.e. from KrisFlyer to Velocity, but if you find a good-value redemption opportunity, that certainly is a possibility.
Just note that the transfer rate between the programs have been devalued from 1 January 2019, reducing the attractiveness of this feature.
Free or cheap stopovers
One of the best ways to maximise an award redemption on KrisFlyer is to add stopovers – usually in Singapore, but available at some of Singapore Airlines' appealing mid-point cities including Frankfurt, Moscow, Tokyo, and Hong Kong.
For example, a one-way saver award from Sydney or Auckland to Frankfurt via Singapore costs 105,000 KrisFlyer miles in Business Class and 148,000 in First.
If you redeemed Sydney or Auckland to New York via Singapore and Frankfurt, it would cost you 118,000 miles in Business and 152,000 miles in First, which is only 13,000 and a meagre 4,000 miles more, respectively.
You have two great stopover opportunities here:
If you redeemed roundtrip saver award (effectively doubling the one-way price), you would get one free stopover. So you could fly to New York with a longer stopover of your choosing in Frankfurt, and use Frankfurt as your European launch pad for an extra 13,000 miles in Business! The difference is even less with a First-class round-trip award – only 4,000 miles! Not that we'd pay it, but a round-trip First Class retail fare between Frankfurt and New York costs over $8,000.
Or, you could potentially book a one-way saver award from Sydney or Auckland to New York via Singapore and Frankfurt, and then another one-way from Houston back to Sydney or Auckland via Moscow and Singapore. Booking two one-ways means you 'forfeit' the free stopovers, but you can 'buy' them for just $100 USD each. So for the same award price as a return Auckland-New York ticket, you could get stopovers in Singapore, Frankfurt and Moscow for $100 USD each, which is a pretty great deal in my opinion.
You can read more in our guide to including stopovers on Singapore Airlines-only and combination Singapore Airlines-Star Alliance flights.
Flexible change and cancellation policy
Singapore has one of the more generous policies when it comes to changing your travel plans.
It is only US$25 to change the date, route or cabin on a Singapore Airlines flight and US$75 if you need to cancel your award booking and want the miles re-credited to your KrisFlyer account. Compare that to Qantas' 6,000-point cancellation fee.
Simple to book
KrisFlyer's online booking system is quite easy-to-use compared to other frequent flyer programs (but it is not so comprehensive). Before you had to phone up to book an award on a partner airline but now you can do it online for the most part.
Two other benefits of the booking system are that there are no 'close-in award booking fees' for booking 21 days or less from departure, like with American and United, and you can waitlist awards up to 3 weeks before departure, meaning you put your name down in case award space opens up in the future (which it often can). You do however need to have required amount miles already in your account to do so. Waitlist redemptions can also be managed online.
Part of the largest alliance in the world
Singapore Airlines is one of Star Alliance's 27 members (compared to SkyTeam's 20 and oneworld's 13).
Last-minute travel discounts
Around the 17-19th of each month, KrisFlyer will usually run a 30% discount on selected routes that have seats open for travel during the following month and Australian airports tend to be included each month.
This promotion represents great value for those with flexibility with dates and KrisFlyer miles (or Velocity Points) to burn.
Downsides
KrisFlyer is not without its downsides:
It is definitely not all rosy as KrisFlyer is not without its downsides:
Limited space: they do not release much space to partners, such as Velocity and United, instead reserving more availability for their own members
Limited upgrades: Premium Economy is now in the award chart, which is great for people that want to redeem those seats, however, for a large portion of frequent flyers, this is bad news, because upgrades from Economy that used to get you to Business now only get you to Premium Economy where that cabin exists on a flight
Limited expiry: miles expire 36 months after accrual regardless of other activity, which is different to a lot of other airlines where you just need to earn more miles to extend the validity of all of them. If you want to extend their validity by six months, you'll be up for a US$12 or 1,200-mile charge per 10,000 miles, (which is actually not a high charge in my opinion)
Expensive award type: like most programs, KrisFlyer has two tiers of awards—Saver (cheaper) and Advantage (more expensive). If you want to try one of the newer cabins, chances are you will have to fork out more miles for an Advantage Award
Website does not show monthly view: but we have got a way around that
Frustrating call centre staff: KrisFlyer used to have a reputation for quite knowledgeable and helpful phone agents but recent reports from frequent flyers are to the contrary
Summing up
KrisFlyer is a program that's definitely useful in the New Zealand market, being a transfer partner for New Zealand Membership Rewards, along with connections to all major Australian based banks, makes them valuable earning option. Their unique partnership with Velocity means KF miles can be earned in many more ways too.
Singapore Airlines also fly a number of high-quality products to New Zealand and the lack of fuel surcharges increases the value proposition of redemptions on the airline.
Their flexible change and cancellation policy is one of the more generous that is around and the free/cheap stopover options mean you can do combination trips on the cheap.
Of course, do be aware that no frequent flyer program is perfect and KrisFlyer is no exception, with work to be done in improving their online interface and customer service on the phone, increasing Saver level award availability and loosening the restrictions around miles expiry.
What is your take on the KrisFlyer program? Do you get any use out of it for your travel needs?
Supplementary images courtesy Singapore Airlines.
10 reasons why KrisFlyer is one of my favourite frequent flyer programs (and 6 downsides)
was last modified:
July 5th, 2019
by