Alaska Airlines does not fly to many places outside the US, but its frequent flyer programme Mileage Plan packs a punch.
That's because it has some of the lowest redemption rates of any frequent flyer programme in the world and charges low fees.
Mileage Plan partners with the following airlines flying into New Zealand: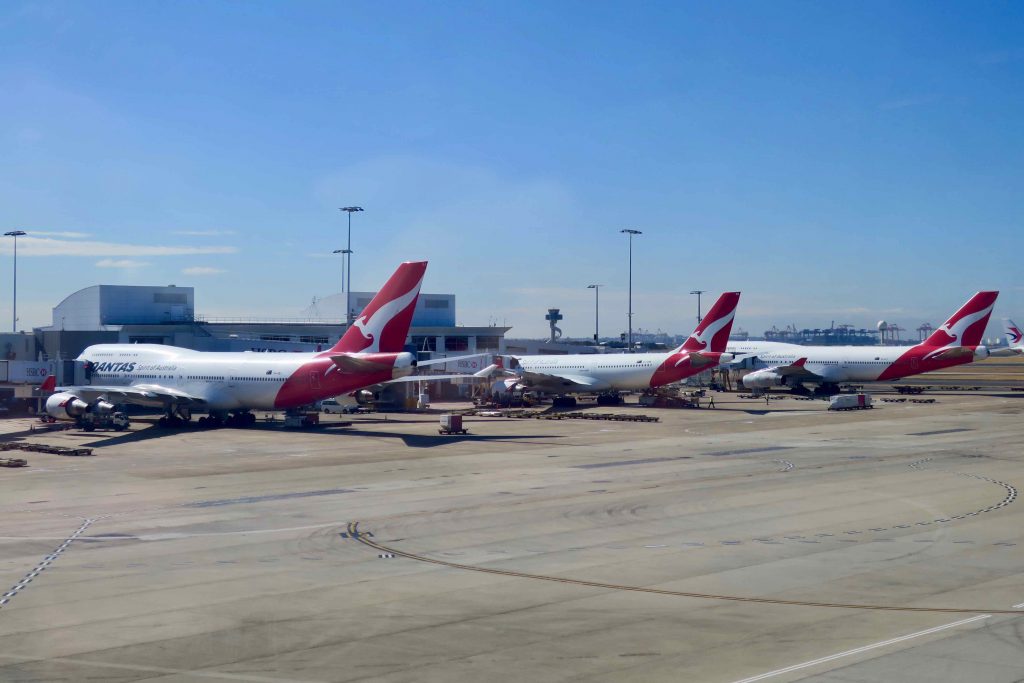 So why should you consider switching your points earn from Qantas Frequent Flyer, Singapore Airlines KrisFlyer or Cathay Pacific Asia Miles to Mileage Plan? Well, you could be getting a lot more bang for your buck.
Let's have a look at how many miles you can earn on some sample flights, and what you can do with them.
Comparing Alaska Airlines Mileage Plan to Qantas Frequent Flyer
Flying Qantas
Say you purchase a return ticket from Auckland to London flying Qantas. Let's assume that you buy a discount Economy Class ticket in fare class Q, and you fly via Sydney.
You'll earn 14,400 Qantas Points for that return flight, but with Mileage Plan you'd get 23,836 Alaska miles.
With 12,000 of the Qantas Points you've earned, you could book a one-way Qantas Economy Class flight from Sydney to anywhere in the circle below.
However, with 20,000 of the Alaska miles you've earned, you can fly Qantas anywhere within Australia—in Business Class. For example, you could fly from Sydney to Broome via Perth, which tends to be an expensive fare using cash.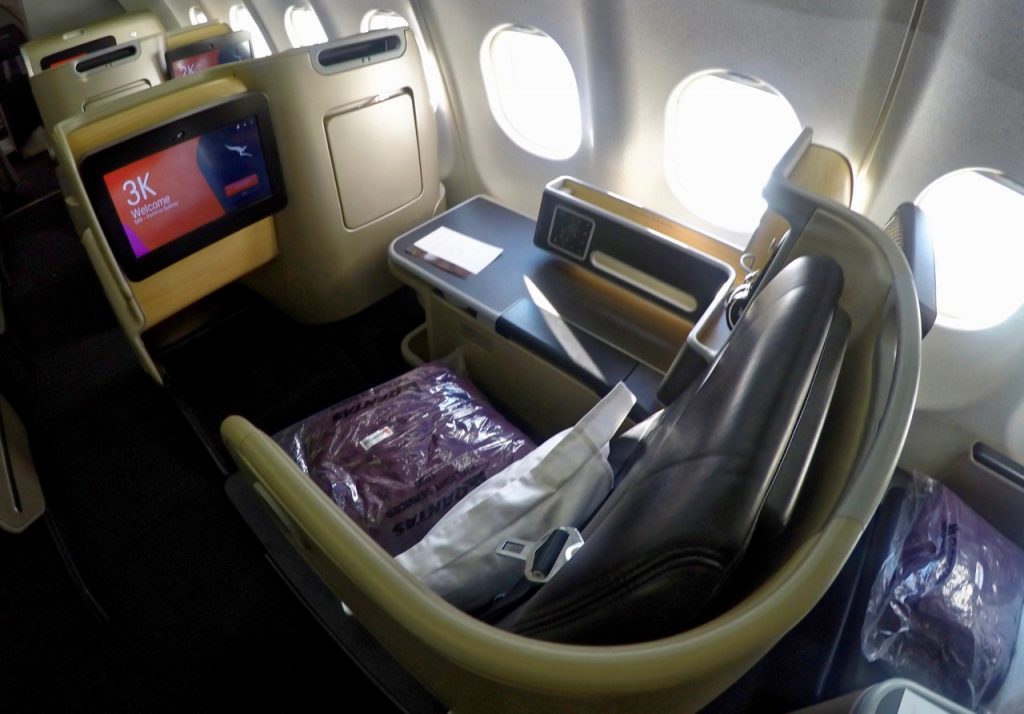 Flying Emirates
For our second example, let's look at flying Emirates from Auckland to Denpasar, one of its fifth freedom flights.
If you buy a full-fare return Economy Class ticket in fare class Y, you'll earn 8,400 Qantas Points—or 8,376 Alaska miles. You'd think that the Qantas Points would be more valuable, but remember that not all points are created equal.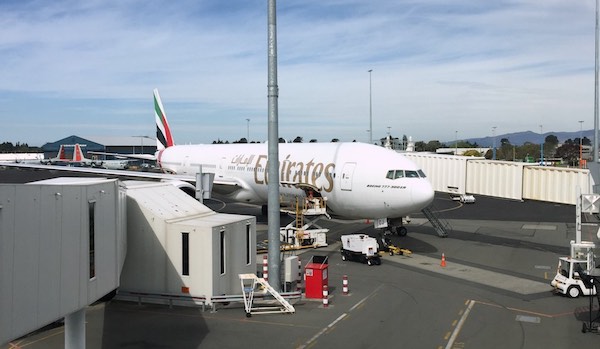 Now let's look at redeeming those points for travel on Alaska Airlines itself within the US. You can do that with both Qantas Points and Alaska miles. However, you wouldn't even have enough Qantas Points to book an award ticket (10,000 points minimum).
Conversely, 7,500 Alaska miles get you a one-way Economy Class ticket on Alaska Airlines from San Francisco to places like Las Vegas, Seattle and Denver.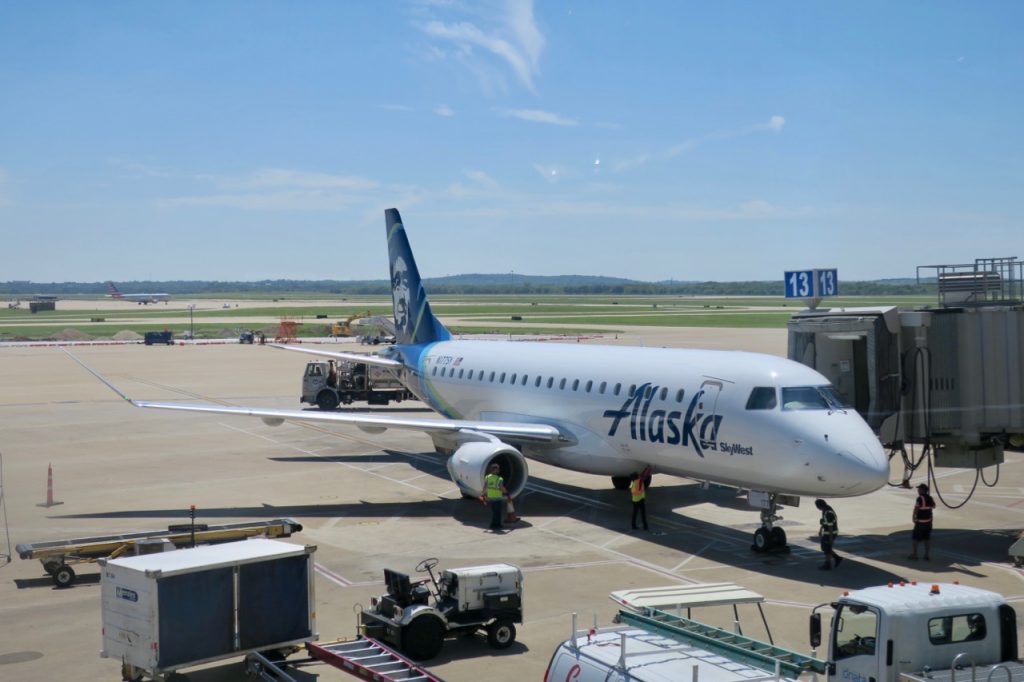 Comparing Alaska Airlines Mileage Plan to Singapore Airlines KrisFlyer
A lot of travellers in New Zealand fly on Singapore Airlines. That's because they fly to Auckland, Wellington and Christchurch.
Let's say you purchase a full-fare Economy Class ticket in fare class E from Christchurch to Paris return. You'll earn exactly the same number of KrisFlyer miles as Alaska miles—23,772. Or you could choose to earn 178 Airpoints Dollars. So, what can you do with them?
Well, with Airpoints, you could fly with Qantas one-way in Economy Class (single segment) from Melbourne to anywhere in Australia within the circle below.
With KrisFlyer, you would have enough miles to fly Virgin Australia Economy Class anywhere in Australia.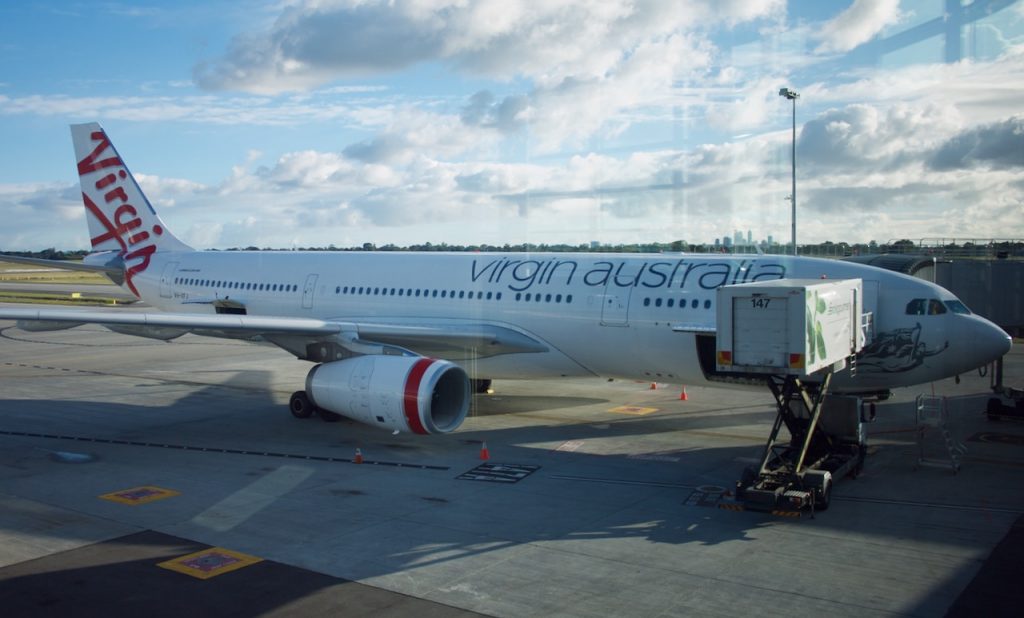 Conversely, with Alaska MileagePlan, you would have enough miles (20,000) to fly Qantas Business Class anywhere in Australia.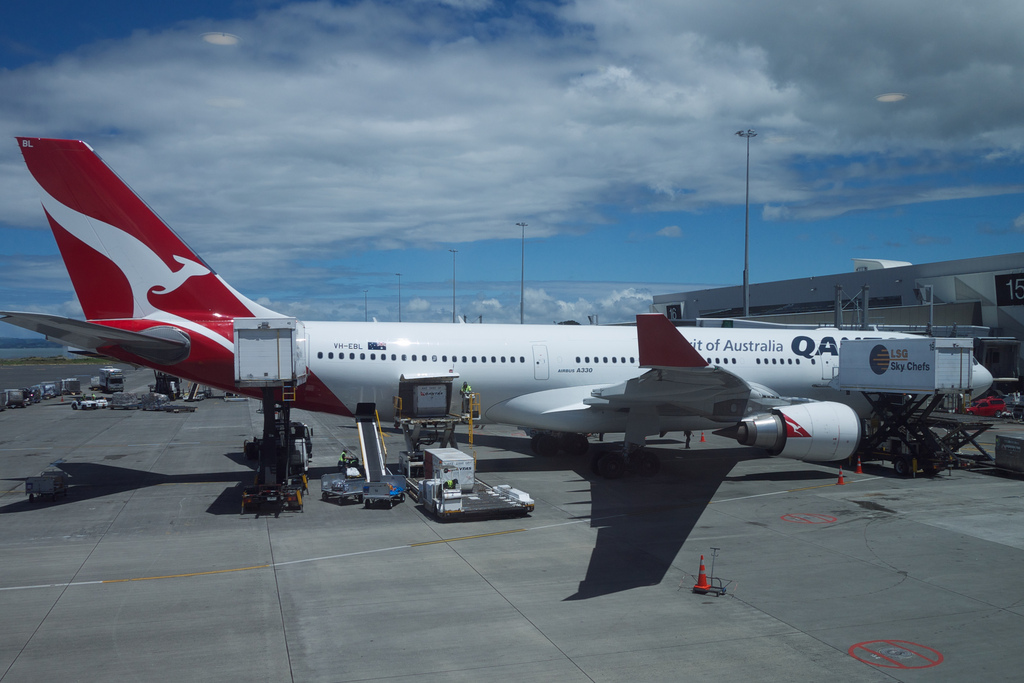 Comparing Alaska Airlines Mileage Plan to Cathay Pacific Asia Miles
For our final example, let's assume that your employer has bought you a flight to Toronto for a conference. You have a return Business Class ticket in fare class D flying Cathay Pacific departing from Auckland.
Your first thought may be to credit that flight to Cathay's own programme, Asia Miles. You would earn 38,380 Asia Miles for this trip (you could also choose to credit to Qantas Frequent Flyer, earning you 33,050 Qantas Points).
With Alaska, you'd earn a whopping 60,722 Mileage Plan miles. So what can that get you?
With 30,000 Asia Miles, you could fly from New Zealand to Sydney, Melbourne, Brisbane or Adelaide in Qantas Business Class.
With 28,000 Qantas Points, you could book a return flight from Auckland to Queenstown or Invercargill in Air Zealand Economy Class.
Or, with 60,000 Alaska miles, you could fly from Auckland or Christchurch to anywhere in North America in Cathay Pacific Business Class.
How to decide whether to credit your flights to Alaska Airlines Mileage Plan or another programme
Consider where your existing points balances lie, e.g. if you're just short of an award using Qantas Points, then you should probably credit to Qantas Frequent Flyer
Make sure you know which fare class you are booked in (it's more complicated than just 'Economy Class')
Go to wheretocredit.com to compare earn rates between Alaska Airlines Mileage Plan and other frequent flyer programmes for your specific flight
If you have status, particularly with Qantas, the number of points or miles you could earn for a fare could be up to double , so this is something to take into account when deciding whether to credit to Alaska.
Other ways to earn Alaska Airlines Mileage Plan miles in Australia
If you need to supplement your Mileage Plan balance, you can purchase miles during promotions (40% is the average bonus; 50% is a great deal).
If you have an American Express card that earns into the American Express Membership Rewards Programme, then you can transfer your points to Marriott Bonvoy and then to Mileage Plan. However, using this method means your points can lose quite a lot of value due to the two-step transfer process, so be sure that a direct transfer to another programme like Qantas or Asia Miles wouldn't work out to be better value.
My latest Alaska Airlines Mileage Plan redemption
I am travelling back from the US to Australia for Christmas later this year. I could have paid 144,000 Qantas Points for my one-way Qantas First Class flight from Los Angeles to Melbourne (jumping to 162,800 from 18 September 2019).
However, I only had to fork out 70,000 Alaska miles for the same flight. Plus, I will be stopping over in Melbourne for five days and then continuing up to Sydney in Qantas Business Class for no extra cost (using the free stopover)!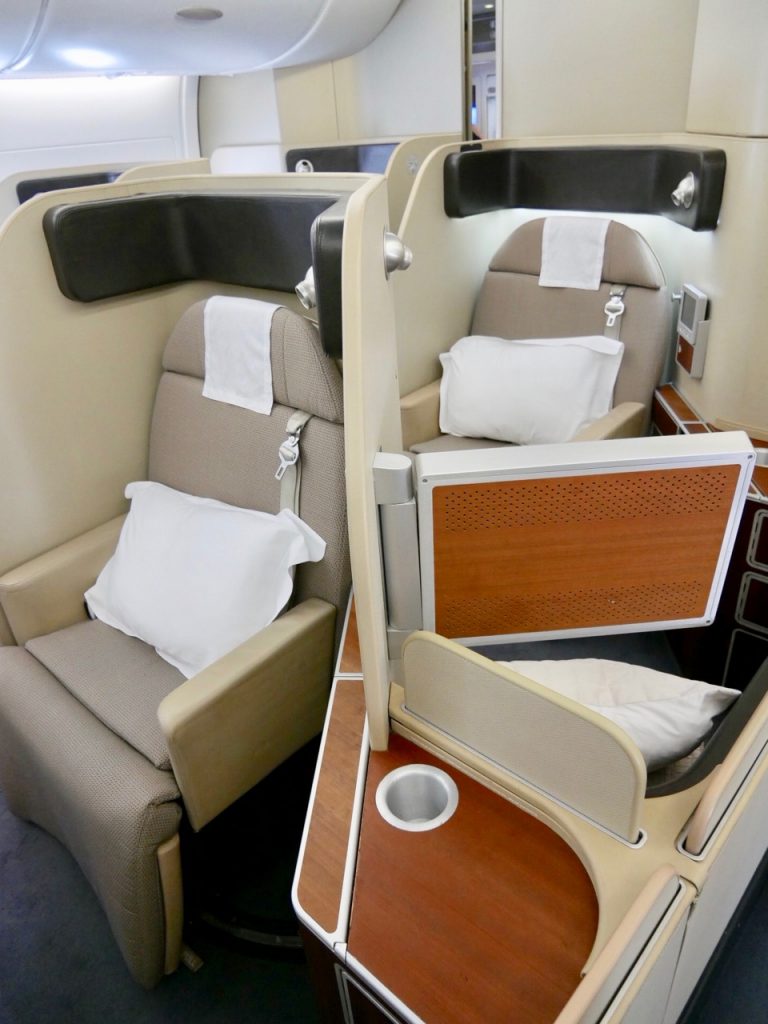 Summing up
One common gripe amongst points-collectors is that their points are scattered all over the place. That makes it hard to earn enough points in one programme to redeem for an award flight.
Choosing to credit your Qantas, Emirates, Singapore Airlines and Cathay Pacific flights (amongst others) to Alaska Airlines Mileage Plan can avoid this problem. Plus, you'll take advantage of their lower redemption rates and taxes.
However, do be aware that there are no New Zealand credit cards that earn Alaska miles. That means that if you need to top up your account for a redemption, that will need to be done by buying miles or a transfer from American Express via Marriott Bonvoy.
What do you think of the Alaska Airlines Mileage Plan programme? Which airline's flights do you credit to them?
Did you know you can credit your Qantas, Emirates, Singapore Airlines and Cathay Pacific flights to one single programme?
was last modified:
August 2nd, 2019
by