British Airways Executive Club members can now earn 3 Avios per USD/EUR/GBP spent on Airbnb stays. Is this the most rewarding frequent flyer partnership with the accommodation service?
In this guide
Most travellers are familiar with the accommodation service Airbnb, which offers the option to bypass traditional lodging options like hotels for a more 'local' experience staying in an apartment or house (or treehouse).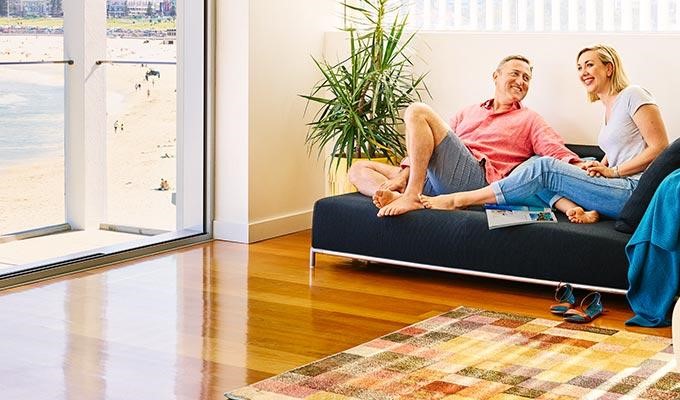 What a lot of people don't know is that just by clicking through a dedicated link, you can earn frequent flyer points on every dollar spent on Airbnb stays.
Airbnb doesn't have its own dedicated loyalty programme but instead has generally chosen to team up with other partners to offer loyalty perks.
How to earn frequent flyer points with Airbnb
Here are the frequent flyer programme partners and earn rates:
| Frequent flyer program | Earn rate |
| --- | --- |
| Qantas Frequent Flyer | 1 Qantas Point per AUD spent |
| British Airways Avios | 3 Avios per USD/EUR/GBP spent |
| Delta SkyMiles | 1 SkyMile per USD spent |
Based on our points valuations and the AUD:USD exchange rate at time of writing (June 2019), I would value the Avios earn opportunity at more than triple the others (4.5% cashback). Qantas would give you an effective cashback of 1.4% and Delta 1.2%.
Dedicated Airbnb portal links
---
Current offers
Earn 500 bonus Qantas Points for your first ever Airbnb stay booked through Qantas
Qantas have an ongoing promotion whereby you earn 500 bonus Qantas Points on top of the points that you usually would on Airbnb stays.
Do note that as you will not earn the points until up to 8 weeks after your stay, and there is no loophole to make a booking, get the points, and then cancel the booking.
Link: Qantas Airbnb portal
In detail: how to earn Qantas Points with Airbnb stays
The regular earn rate doesn't compare well when looking at the base return for booking via Qantas Hotels, which starts at 3 Qantas Points per $1 AUD and is often increased during promotional periods.
However, this isn't comparing apples to apples. Airbnb is a totally different product and experience to booking a hotel, and you usually would know which you'd prefer to get the most from your travels.
Start your Airbnb accommodation search and booking via the Qantas.com Airbnb portal, ensuring you are logged in with your frequent flyer number or log in when prompted
You'll pick up 1 Qantas Point per AUD spent on the final value of the guest fees of your booking after credits or discounts
The points will be credited to your account up to eight weeks after your stay
You won't earn points on cancelled bookings
The name on the booking must match the name on your Qantas Frequent Flyer account
If booking an overseas property where the price is not quoted in AUD, then the points earned will be calculated on an AUD exchange rate used by Airbnb
Given you are booking directly with Airbnb after clicking through from Qantas, you should find that pricing is the same. If you find this is not the case, please let us know in the comments.
Here are the full terms and conditions for earning Qantas Points via Airbnb.
Airbnb is an alternative to hotels for sure but, generally, you can decide whether the benefits and trade-offs of staying in an Airbnb are suitable, and would usually be more of a sway to your decision than whether you can earn points or not.
In 2018, I spent almost AU$6,000 with Airbnb, earning me about 6,000 Qantas Points. That means I got about $120 worth of points just by clicking through the dedicated portal every time I booked (which I forgot sometimes).
Alternative (but more difficult option): how to earn United MileagePlus miles on Airbnb stays
This process is the most convoluted of all. You'll collect 0.5-2 United MileagePlus miles per US$1 spent on Airbnb gift cards (this earn rate changes periodically).
Do note that this online store regularly changes which retailers it partners with, so this option may not always be available.
MileagePlus offers good-value First and Business Class redemptions to Asia on Star Alliance carriers.
Here are the steps:
Buy an Airbnb gift card to use for your Airbnb purchase. Note that the gift card will be in US Dollars, so you may want to do your search on the Airbnb website or app in USD too so you can get the exact amount right.
Summing up
With a simple click through a dedicated frequent flyer programme-Airbnb portal rather than the Airbnb website, you can earn frequent flyer points on your stays.
Hopefully we will see more loyalty programmes partnering with the accommodation service moving forward!
Supplementary images courtesy Airbnb and respective frequent flyer programmes.
You can now earn British Airways Avios on Airbnb stays
was last modified:
July 3rd, 2019
by