Welcome to Point Hacks New Zealand!
Here's what this site is all about – where we've come from and where we're going.
Our Mission
Point Hacks' mission is to help as many people as possible earn the most points they can, and use them the most effectively for their travel goals.
We do this by:
Showcasing the best deals to earn more points – from banks, airlines, hotels and their loyalty program partners
Working with partners to develop bespoke points offers, where possible
Highlighting the best ways to use your rewards points for maximum value, and to meet the reader's travel goals
Covering non-rewards products, deals and offers that help your travel budget go further.
If you are brand new to the site, and/or to frequent flyer programs in general you should…
Email our NZ Editor, Daniel, and ask a burning question. You can also comment on articles, and members of the Point Hacks Team, or the reader community can help you out
Where it all began
Keith started Point Hacks in Australia in early 2011 after booking a round the world trip with his then new-born first daughter, and with his long legs really wanting to avoid travelling in Economy.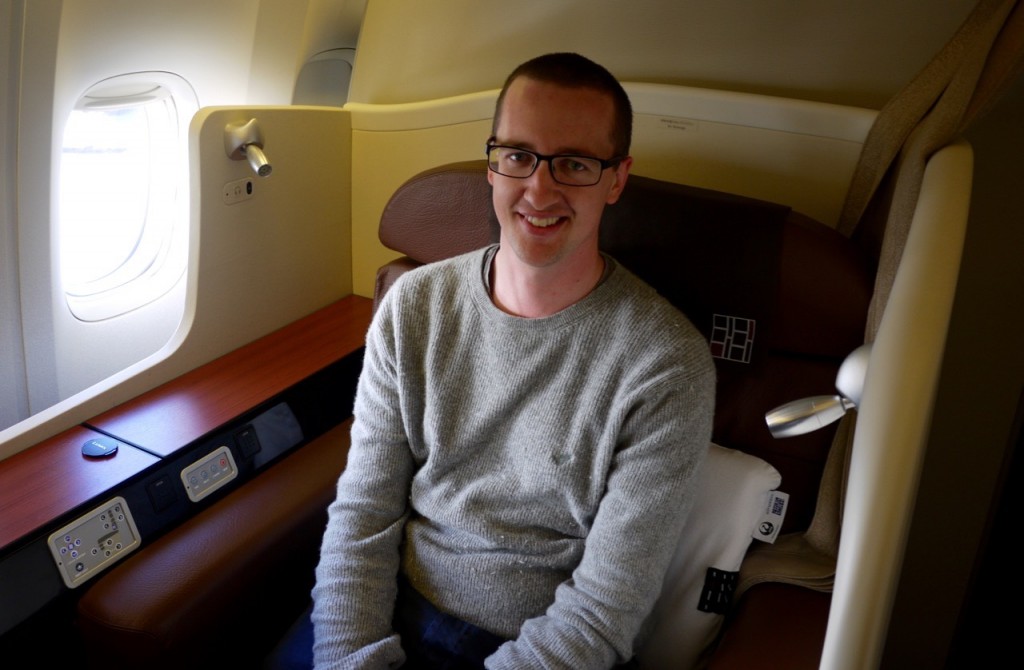 Keith found that all the information out there on earning and using points to travel with more space and comfort was either not too relevant, or too buried deep in forums, overseas websites or private groups.
After managing to get his family around the world in Premium Economy and Business Class for less than the cost of an Economy ticket, he was hooked. There are reviews of many of Keith's flight and hotel experiences here, along with reviews from the rest of the Point Hacks team.
How we manage our content
Point Hacks has become an outlet for experiences, condensed into easily-consumable chunks.
We constantly update and republish our guides when relevant deals or frequent flyer program changes update. This allows us to ensure out of date info is minimised, while also avoiding writing about the same product, credit card or frequent flyer program features over and over.
So you might see some guides resurface that you've already read – but the noteworthy changes will always be summarised first, and you can treat the rest as a refresher.
Most importantly, our readers will be kept to date on the latest developments in the points world that affect us here in New Zealand.
Our introduction to New Zealand
In 2016, Point Hacks launched in New Zealand, as we noted that Kiwis didn't have a dedicated points-related site of their own. It was a slow start, with the guides and deals being just a small slice of those written originally for Australia, but edited for relevance to New Zealand travellers.
Daniel came on board in early 2017 as our dedicated New Zealand editor, and now helps run the show from Auckland.
Keith still oversees all content that gets put up online, and continues to put his fair share in – the site doesn't work without great guides, reviews and explanation of deals, so it's key to keep quality in writing alongside the increase in articles going up.
Contacting Point Hacks
You can get in touch by emailing Daniel, at d[email protected].
About us, Point Hacks and plans for the site
was last modified:
January 20th, 2018
by