So here's the start of another part of the Point Hacks journey! I've been running pointhacks.com.au since 2011, initially as a small blog, then a side project, then a part time job, and now it's what I do every day.
The Point Hacks mission statement is pretty straightforward – to bring you the best rewards points offers, deals, guides and reviews to help you earn more points, and use the points you do earn better.
I'm Keith – originally from the UK, I've lived in Sydney for the last 8 years, but have a soft-spot for the other side of the Tasman having spent an extended amount of time on the South Island many years ago.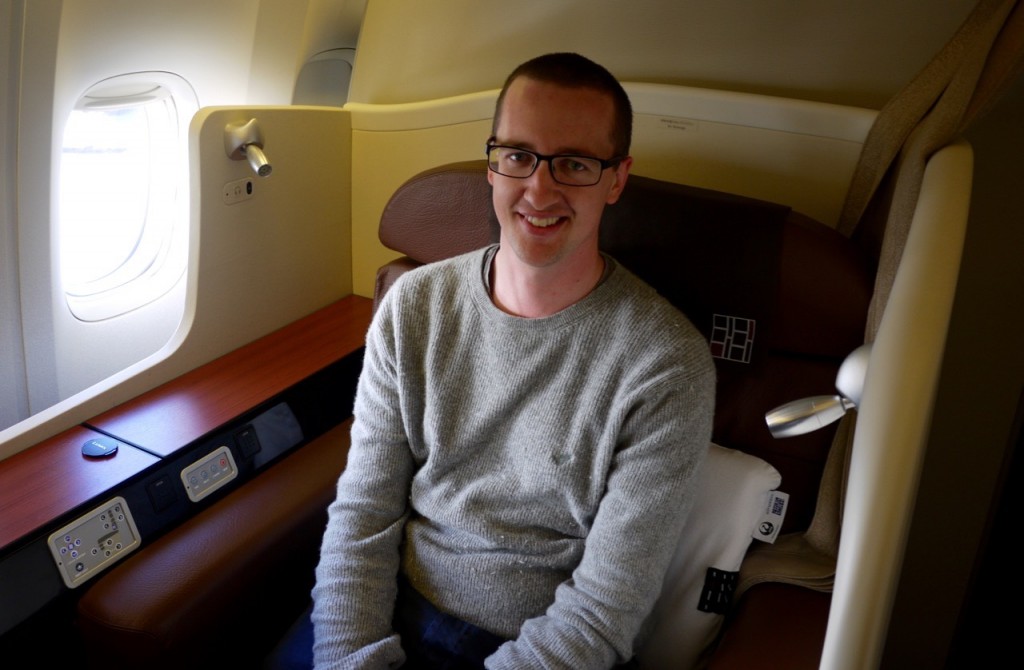 Right now the guides and deals on this New Zealand version of the site are just a small slice of those written originally for Australia, but edited for relevance to New Zealand travellers. Over time the guides and deals will grow, and I hope we'll all be learning together as more get added.
Over the next couple of weeks I'll be reviewing Air New Zealand's Premium Economy and Business Class services between Auckland and Sydney, and in the New Year I'll be looking at LAN Airlines and Emirates Business Class flights too.
I'll also slowly but surely cover off all the major points-earning credit cards for New Zealand too – I've started with the Air New Zealand American Express Platinum card here.
I'm aiming to publish new content to Point Hacks NZ a couple of times per week, so if you're interested in receiving ongoing updates, then follow the Point Hacks Facebook Page or sign up to emails using the form below. I'd suggest a weekly subscription which will land in your inbox on Friday mornings, but choose whatever works for you.
I'm far from 'done' with Australia – but the site is maturing nicely and I feel like there's a cool opportunity to bring some of the tips, many of which are not unique to Australia only, over to a New Zealand audience and create bespoke, customised and relevant guides, tips and deals for NZ.
I'm extremely lucky to be able to run my own small business off the back of Point Hacks, and branching out to New Zealand feels like a logical next step in using the community, knowledge and expertise that's come from the amazing Point Hacks Australia audience.
Finally – if you're interested in helping edit or contribute to the site, then the door is open for an ad-hoc or part time editor to take on New Zealand with me. Contact me for this, or any other suggestions or questions by using the help button in the bottom right hand corner of each page.
Thanks for reading!
Welcome to Point Hacks New Zealand!
was last modified:
June 7th, 2017
by