If you have a decent KrisFlyer balance, or points that can be transferred to KrisFlyer, then 100,000 KrisFlyer Miles can get you far. We've outlined some of the best-value redemptions when it comes to using KrisFlyer miles at or around the 100k balance mark.
KrisFlyer offers some well-known redemptions on Singapore Airlines' own flights, so in this guide we look at their partners too.

There's also a 80,000 bonus Membership Rewards points on offer with the American Express Platinum Charge card which can be transferred to KrisFlyer at a 2:1 transfer rate – the sign up bonus is far from the only benefit for this card , but it helps justify the $1250 annual fee.
One key thing to note is that the best value redemptions are to be had by redeeming for Premium Economy, Business or First Class flights. To understand why, consider joining the Point Hacks 'earning more points' email course.
1. First Class Suites between Auckland and Asia (80,000 one-way) or between Frankfurt and New York (76,000 one-way)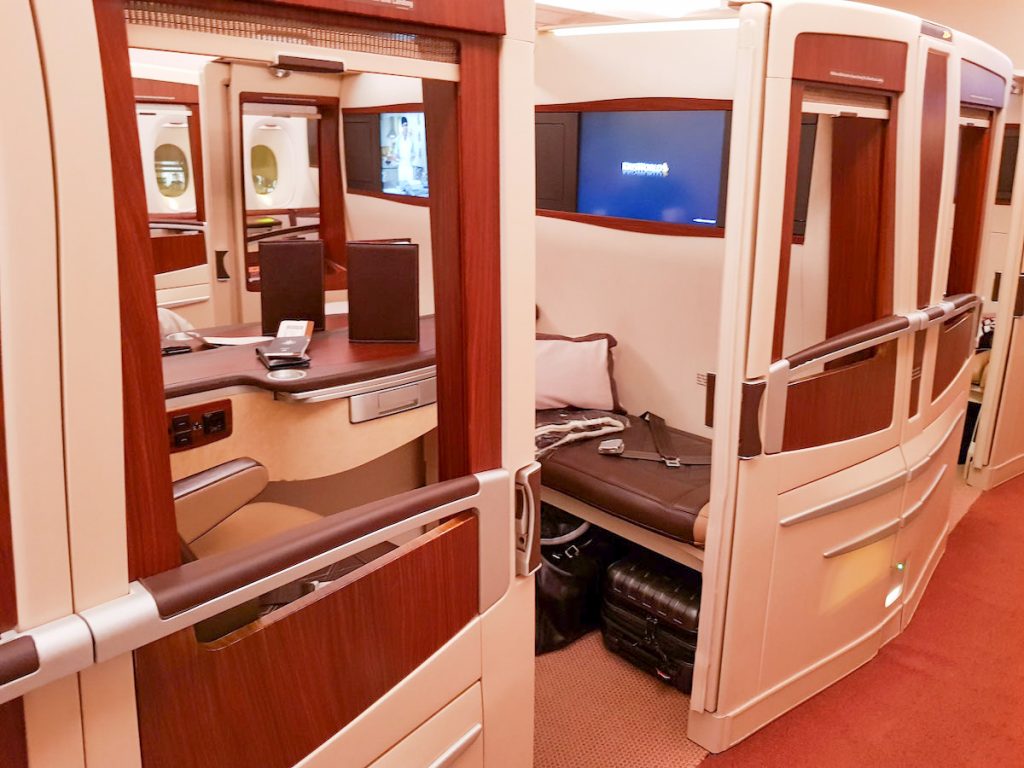 The Singapore Airlines First Class Suite is one of the best First Class products in the world and is available on routes serviced by the Airbus A380.
You'll enjoy excellent customer service, delicious food and a wide beverage selection, including Dom Perignon and Krug. The lie-flat bed turn-down service is with Givenchy linens…swoon.
The A380 flies to Singapore daily from Auckland during the summer months, and then onto Hong Kong (80,000 miles), Beijing and Shanghai (98,000), and Mumbai and Delhi (108,000).
It also flies to London, Paris, Zurich and Frankfurt. These trips all cost over 100,000 miles from New Zealand, but the Frankfurt flight also continues to New York, with a Suite on the Frankfurt-New York leg (9 hours there, 7 1/2 hours back) costing 76,000 miles.
You can now also use Velocity points to book travel in First and Suites Class on Singapore Airlines – though there is not much reason to do this if you're relying on Membership Rewards for your points earn, as transferring straight to KrisFlyer will always work out cheaper.
2. Business Class to San Francisco via Singapore or Los Angeles via Singapore and Tokyo/Seoul (110,000 one-way)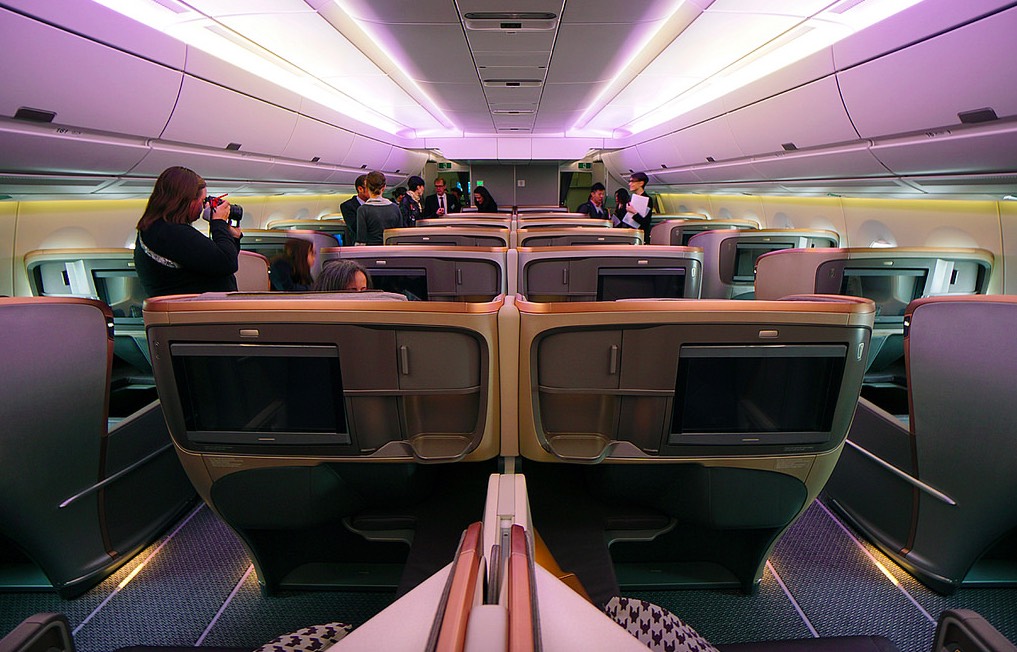 With award space on direct flights from New Zealand to the US often hard to come by, if you have a little more time on your hands, and perhaps want a stopover on your way there (explained later on), this may be a good-value redemption for you.
The points required has increased above 100,000 miles with the recent changes on Krisflyer award pricing but for 110,000 miles from Auckland, Wellington or Christchurch, you can fly Business Class to Singapore, and then choose between the new direct Singapore-San Francisco A350 service, or to Los Angeles via Tokyo or Seoul.
3. Business Class to South Africa (78,000 one-way)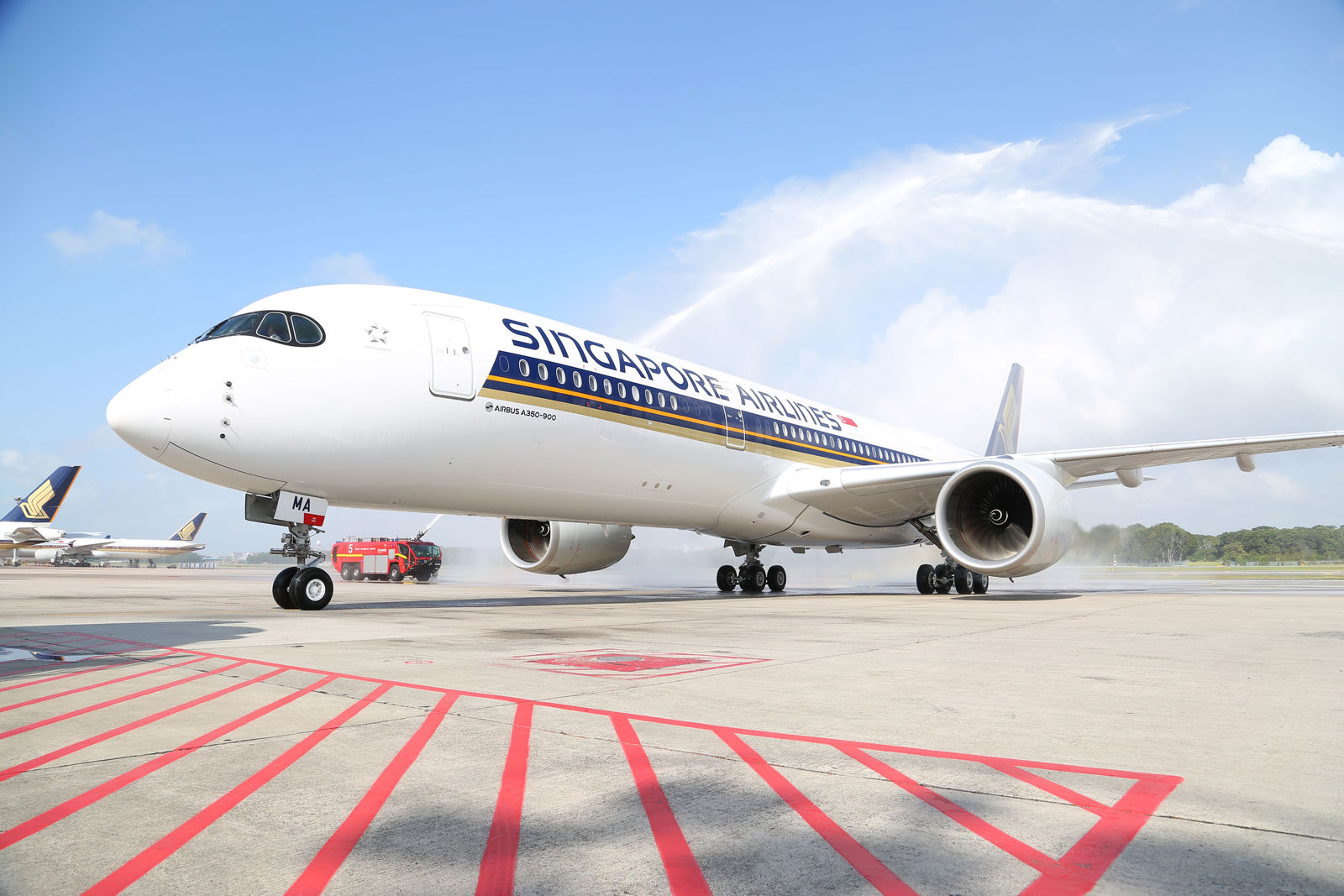 If you are not going to fly via Australia with either Qantas or South African Airways, in taking a longer way round, you might as well do it in comfort.
For 78,000 from New Zealand, you can fly to Singapore, and then onto Johannesburg on the new Airbus A350, the same aircraft that is being launched on the Singapore-San Francisco route above.
4. Air New Zealand Business Class anywhere in the South Pacific (56,000 return)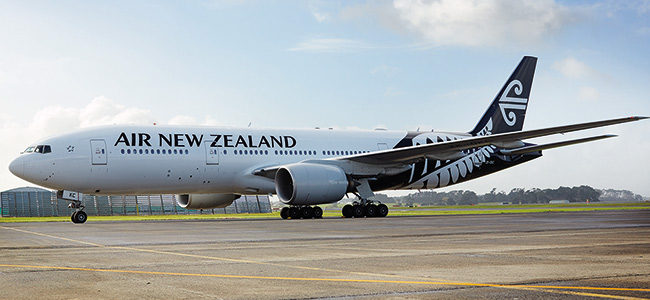 You can fly anywhere in the 'South West Pacific region' (encompassing Australia, Cook Islands, Fiji, New Zealand, Niue, Norfolk Island, Samoa, Tahiti, Tonga and Vanuatu) in Business Class on Air New Zealand for only 56,000 return.
This could take you as far afield as Tahiti, so that redemption represents good value.
Plus, you won't be charged fuel surcharges on Air New Zealand flights as well.
Be aware that award space on Air NZ flights can be a little difficult to come by, so plan well ahead if possible.
5. United flat-bed Business Class from Los Angeles/San Francisco to New York (20,000 one-way)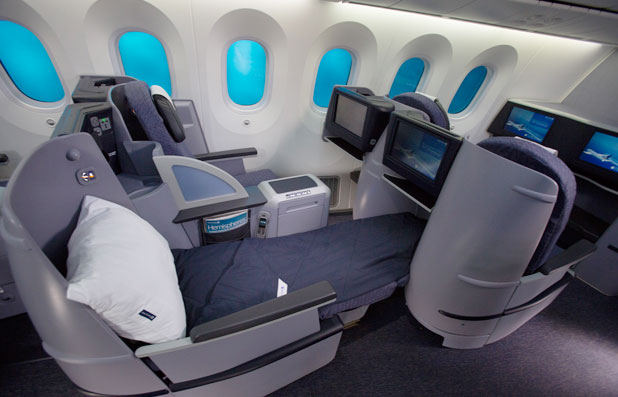 United has upgraded its Boeing 757s operating 17 flights a day from San Francisco and 15 flights from Los Angeles to New York, with flat-bed seats now standard on these routes.
6. Tropical holiday to Hawaii and Mexico/Central America/Caribbean (60,000 return)
If you can make your own way to and from Hawaii, you can head from there to anywhere in Mexico, Central America (seven countries including Costa Rica, Panama and Belize) and the Caribbean in Business Class for 60,000 return (or 35,000 in Economy).
You'll also get one free stopover, with additional ones just $100 USD each.
Plus, if you fly United, Copa or Avianca, they also don't charge fuel surcharges.
As you can do an open-jaw ticket within the same region, you could hypothetically do the following itinerary for 60,000 miles:
Honolulu – Houston (no stopover) – Havana (on United, with flights to Cuba starting October/November this year) // make your own way to // Aruba – Panama City (free stopover) – Los Angeles – Honolulu (on Copa and United)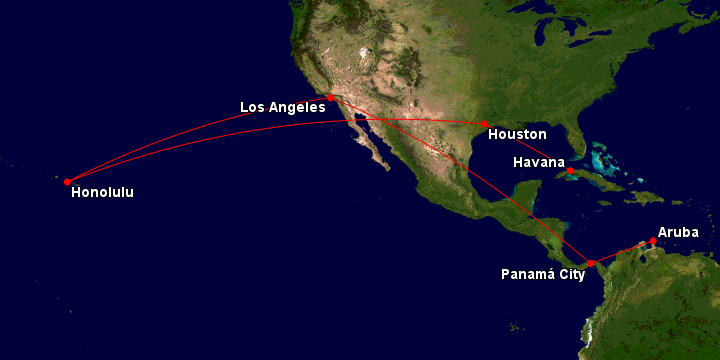 7. Virgin Atlantic Upper Class between the UK and the US or Caribbean (100,000 return)
From its hubs at London Gatwick and Heathrow, Virgin Atlantic flies to a surprising number of destinations in the US, including New York, Boston, Washington, Florida, Las Vegas, Los Angeles and San Francisco, and to Caribbean islands such as Cuba, Jamaica and St Lucia.
Plus, the Virgin Atlantic Clubhouse at JFK is known one of the best lounges in the US.
8. Free stopover for roundtrip tickets, additional ones available for purchase for $100 USD each
One of our favourite things about KrisFlyer is that you can get a free stopover on roundtrip saver awards, or if redeeming a one-way award, you can just purchase stopovers for $100 USD each.
All images courtesy of Point Hacks and respective airlines.
---
Looking for more inspiration for how to spend your hard-earned frequent flyer points?
Here are some of our Best Uses of Points guides. There may be some overlap but each guide has its own twist.
8 of our favourite ways to get the most out of 100,000 KrisFlyer miles
was last modified:
November 13th, 2018
by
8 of our favourite ways to get the most out of 100,000 KrisFlyer miles
was last modified:
November 13th, 2018
by